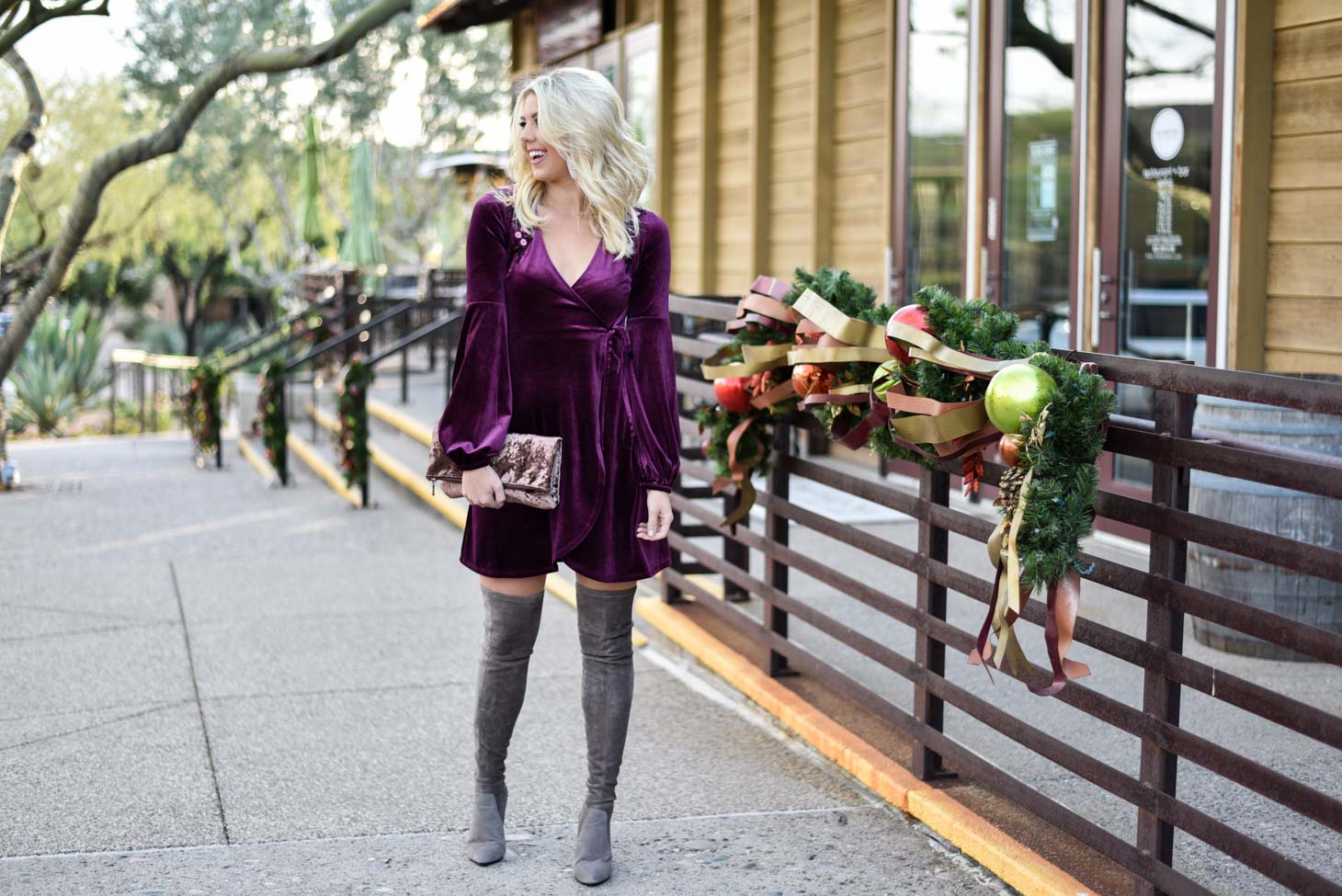 FAQ
How old are you?
29
How tall are you?
I am 5'5
Where are you from?
I live in Scottsdale, Arizona. I grew up in a small suburb of Chicago for 16 years prior to living here. However, I am definitely a person that requires warmth and sunshine to feel happy!
How long have you been married?
We have been married for three years.
How would you describe your style?
I like to think of my style as being very eclectic. I don't hold myself to any one genre of style. I love to mix things up and try new looks. I also don't believe in breaking the bank for everything. I love to pick and choose special pieces that might be more of an investment (like a great handbag or unique pair of shoes) and compile an array of more feasible pieces to round out my closet.
What is your workout routine?
I am a person that loves to stay active. I feel best post workout and it sparks a positive and healthy attitude the rest of the day. I go to the gym 6 days a week (Sunday I rest). I do thirty minutes of cardio (treadmill compilation workouts/cycling) and thirty or so minutes of weights and core exercises. Currently, I am in love with Spivi Cycling!
Who takes your pictures?
My amazing husband. He has such patience and grace. Love you, babe!
What kind of camera do you shoot with?
I currently started using the Nikon D750 DSLR camera with a Nikon 50mm lens.
Why did you start blogging?
I created Wink and a Twirl in 2014 during graduate school. My husband and I were living away from home while attending school. I was craving an outlet where I could be creative. I have always loved writing and fashion. So, voila!
Why did you create a "new site" instead of keeping the old one?
I have my same blog name and URL, but ran into an issue using Blogger where my site was being randomly redirected elsewhere. I was unable to get help to fix it and could not continue on that platform. I now have a legit host and more advanced site. While I'm sad that my past posts are gone, I am excited for a fresh page! Wink and a Twirl 2.0!
What advice would you give about blogging?
Everyone starts blogging for their own personal love of writing and content (fashion, travel, etc.). Never lose sight of the reason why you started your blog. It's so easy to get caught up comparing your blog's content to another.  This will bring you down faster than quicksand. Instead, revel in the fact that you are the creator of your own masterpiece! You handpicked every aspect of your blog and what it represents. Be proud of what you created. Sure, work hard and build something great, but don't ever lose sight of just how special your wonderful space is! You are amazing. Keep it up!