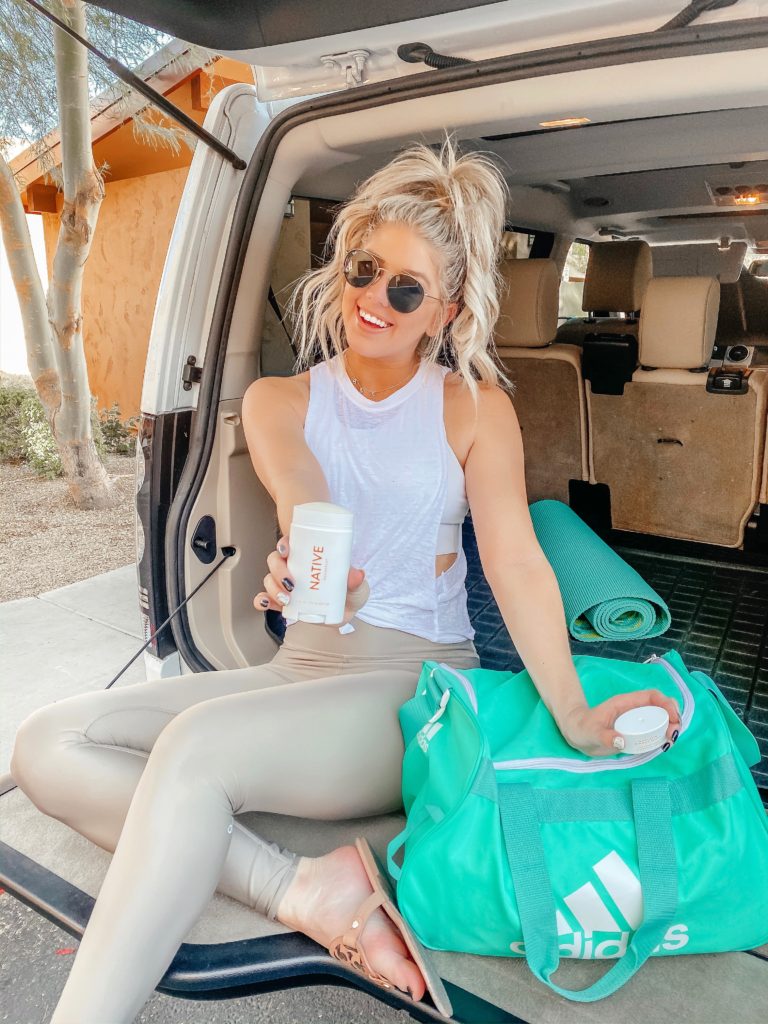 I love a good challenge! Especially when it pertains to bettering my overall health and wellness. Over the past few years, I have become more aware and conscience of the things that I put in my body. I think about what I am buying at the store, where I am eating out and how my overall health factors into pregnancy and IVF. The one area that I haven't budged much on is my skincare routine. Yikes! When I think about how many products I put on my skin each day, I could cringe! Especially considering how bad some of the ingredients can be. Deodorant is a part of our everyday life. So finding an all natural and healthy deodorant is key!
Insert Native. When they challenged me to try out their aluminum, sulfate and paraben-free deodorant, I was totally in! While I knew it wasn't going to be easy (I'd heard a lot of stories about natural deodorants not working), I knew that it was a change I needed to make for the long haul. I committed to exclusively using Native deodorants for 14 days straight! No other deodorants and no skipped days!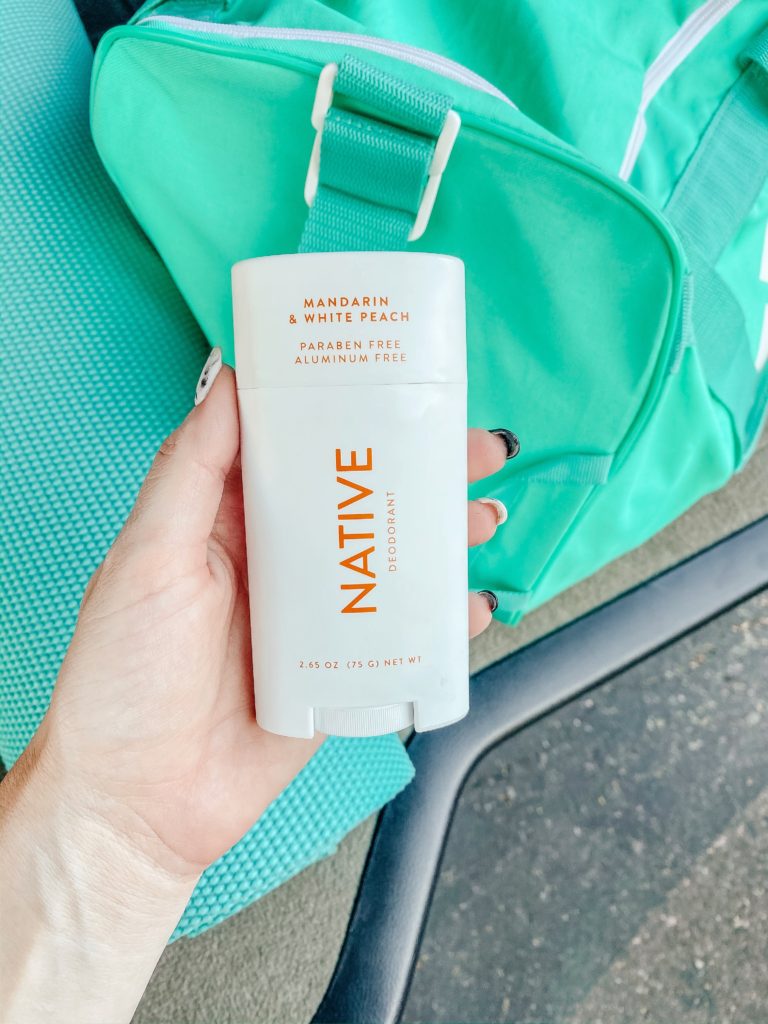 What Makes Native unique?
As I already mentioned, Native is an all-natural deodorant line that is aluminum, sulfate and paraben-free. It is safe alternative to your standard antiperspirant deodorant. Instead of using these harmful ingredients, they use ingredients like shea butter, coconut oil and probiotics to help moisten, freshen AND prevent odor. I mean… doesn't that just SOUND dreamy and healthy? When I heard how they formulate their deodorants, I was practically drooling at the mouth!
I love a brand that strives to know YOU and what makes you tick. I tackle life with a well-rounded and healthy approach. Knowing that I can trust a brand like Native to provide me with the coverage I need, while keeping me safe, is everything. I put my complete trust in their hands and began the challenge!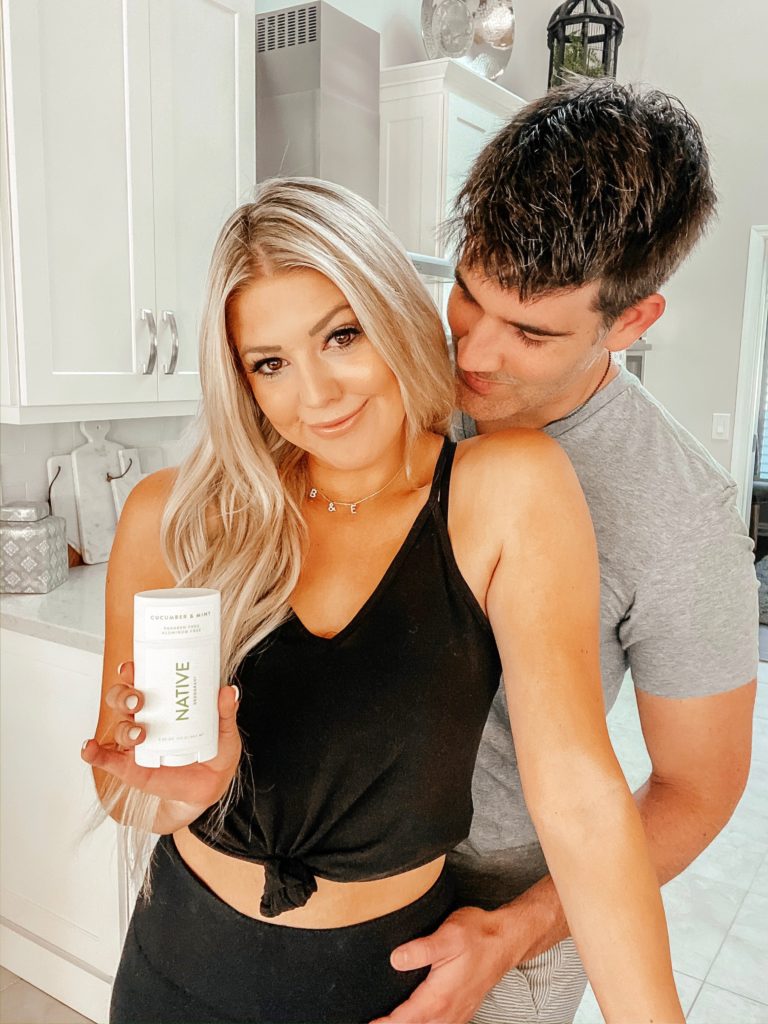 The First Week
So, let's dive into how the challenge went! The first week was exactly as I expected. If you have ever switched to a natural deodorant, you may have experienced a few days where you felt unsure. I am a very active person. I work out about six days a week and I'm always flying from workouts to other activities throughout the day. So how I smell is key!
The first few days I applied Native in the morning before my workouts. I felt like I began to notice a bit of an odor about halfway through my day. I wasn't too surprised based on what I had been told about switching to a natural deodorant. I applied Native a second time and it held up the rest of the day. I did this consistently for a few days and began to notice a shift.
Towards the end of the first week, I no longer smelled any type of odor. Brad (who is extremely observant) even noticed a shift and no longer commented on my "stench." He started to notice the sweet smell of cucumber mint. 😉 It was working!
I feel like the first week is so crucial! It takes time to allow your body to adjust to the switch. Our bodies are not actually meant to use the types of deodorants on the market. They actually make our bodies sweat more, resulting in a stronger odor and the need for more deodorant. WHAT?! That's wild. Week one was going so well that I was pumped to see how things progressed with the challenge.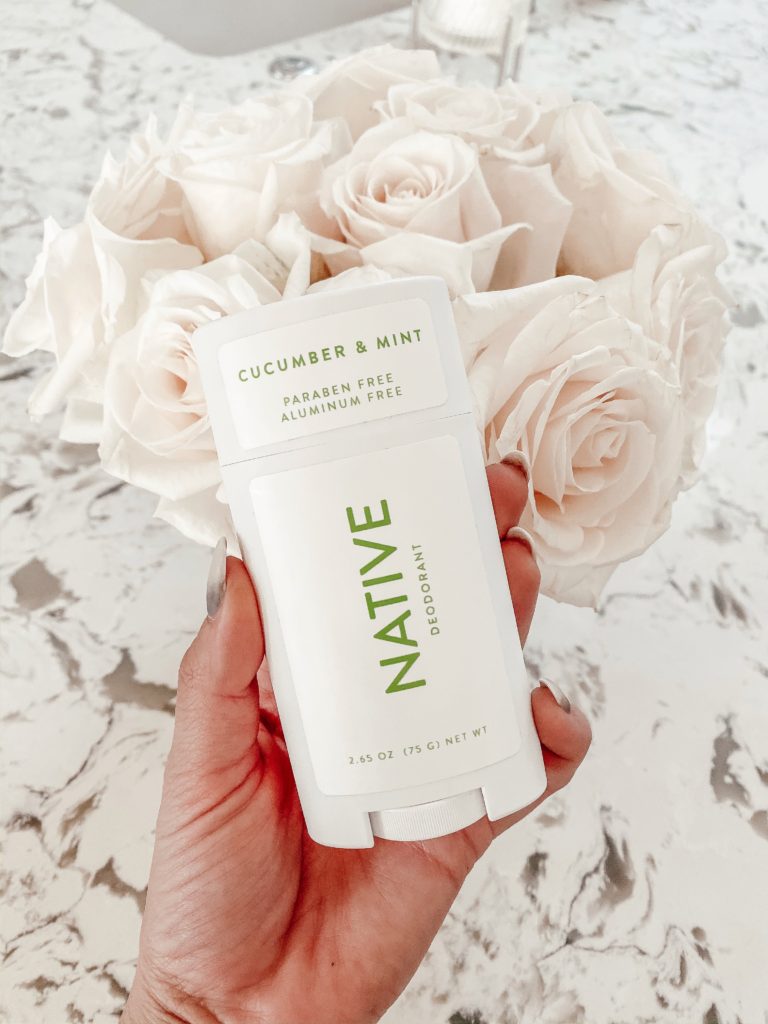 The Second Week
As I approached week two, I was pleasantly surprised at how quickly I had transitioned to using Native. Week one was a transition period. It was like training. Week two was like crossing the finish line. My body had won! I was adapted and thriving on it!
Over the course of two weeks, I dappled with various Native scents. My absolute favorite is the Cucumber + Mint. After that, the Coconut + Vanilla. I think different scents work for different people. I didn't love the Mandarin + White Peach. But it could have been because it was the first one I tried too! 😉 I felt like other scents best eliminated my odor. They smell so amazing too! I can't believe they are safe and healthy!
As the two week challenge has come to a finish, I can honestly say that I am forever a Native user. I truly respect and admire this brand and will never use any other deodorant brand moving forward. It's really THAT good!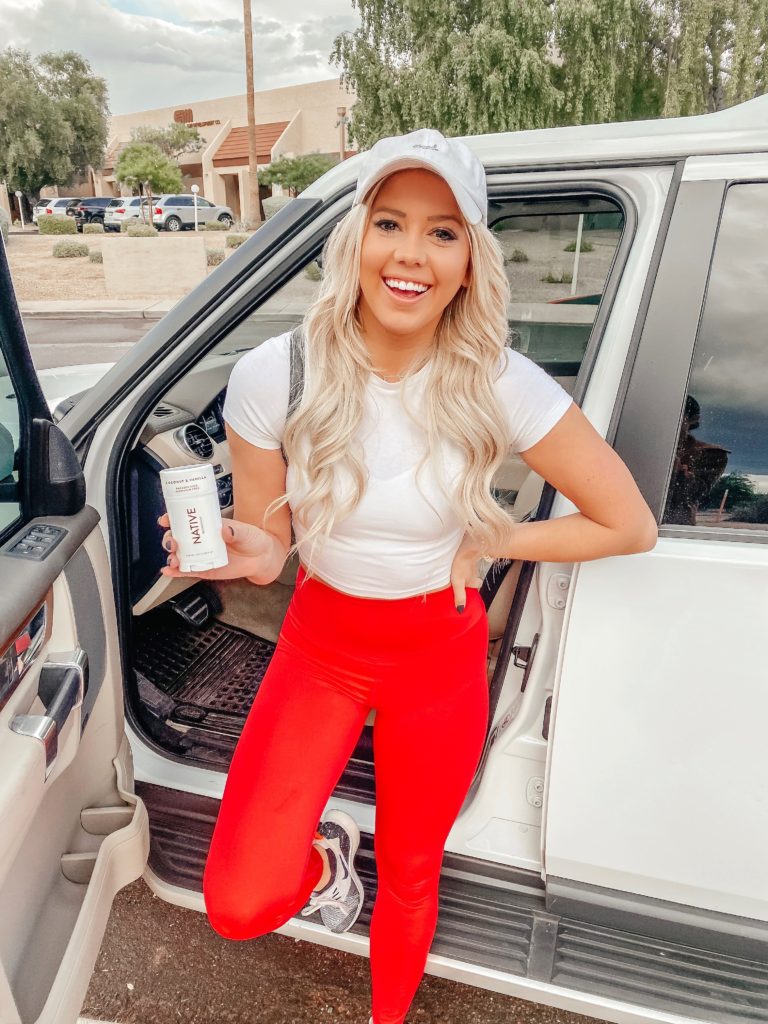 Final Thoughts
If you are considering a change to your deodorant game, I strongly suggest giving Native a try! Know that you might go through a very short transition period. But, it's one that is worth it in the long haul. You are doing your body and life such a justice by making this switch!
If you are thinking of trying out Native, I suggest purchasing their customizable pack. This gives you the opportunity to hand-select scents to try. You can choose three scents per pack. That way you can see what scents work best for you! Don't love a certain scent or want to return and exchange for another? No problem! Native offers free shipping and exchanges/returns. So amazing!
Want to order today?! You can head to the Native site and enter code WINK20 to receive 20% off your purchase!
Time to Challenge
The best part about this challenge, is that I have been able to share it all with you! I can't wait to see how Native impacts your life and overall wellness. I of course need to challenge a few of my blogger babes to keep this thang going and spread the knowledge!
I am challenging my babes Hillary (@shophillarycripps) and Nicky (@nickyshmadererfit). Let's go ladies! 😉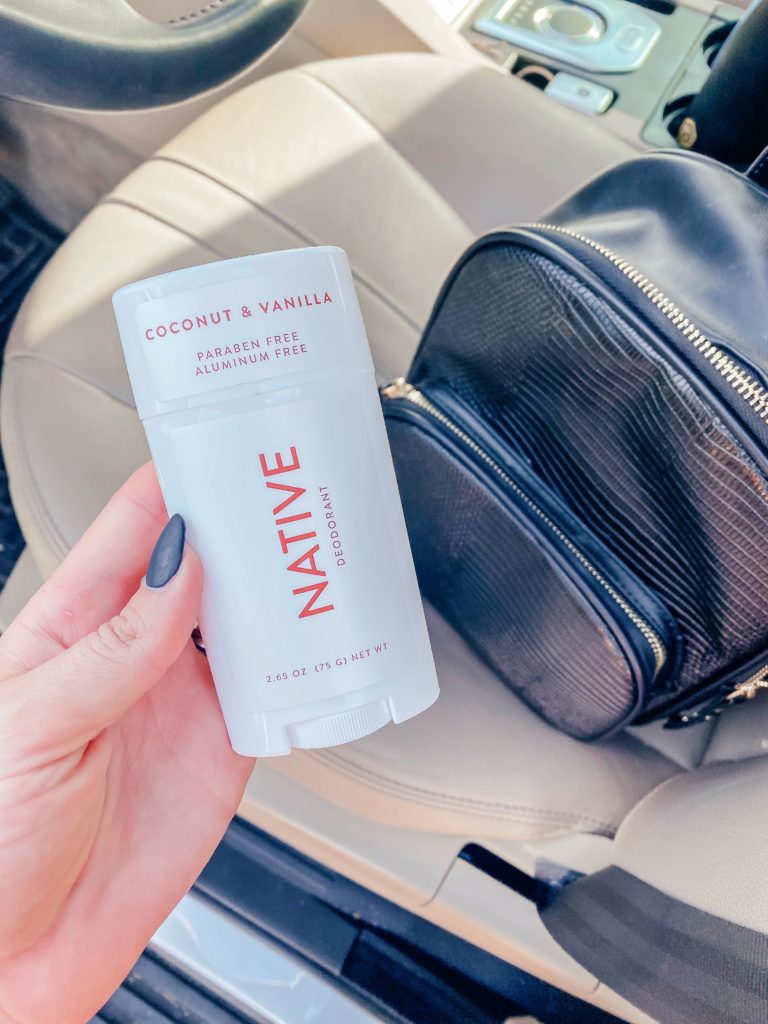 This post is sponsored by Native. All opinions are my own.