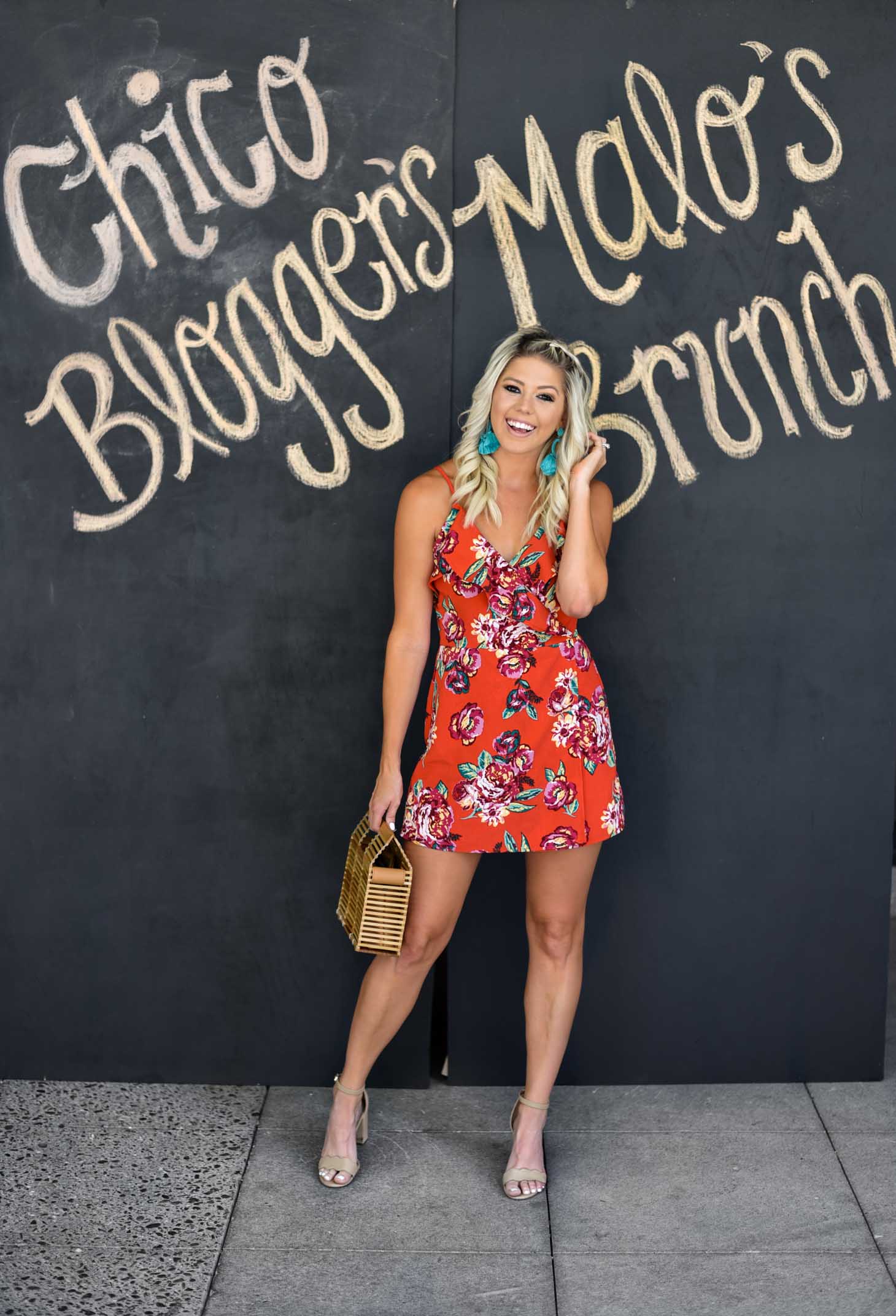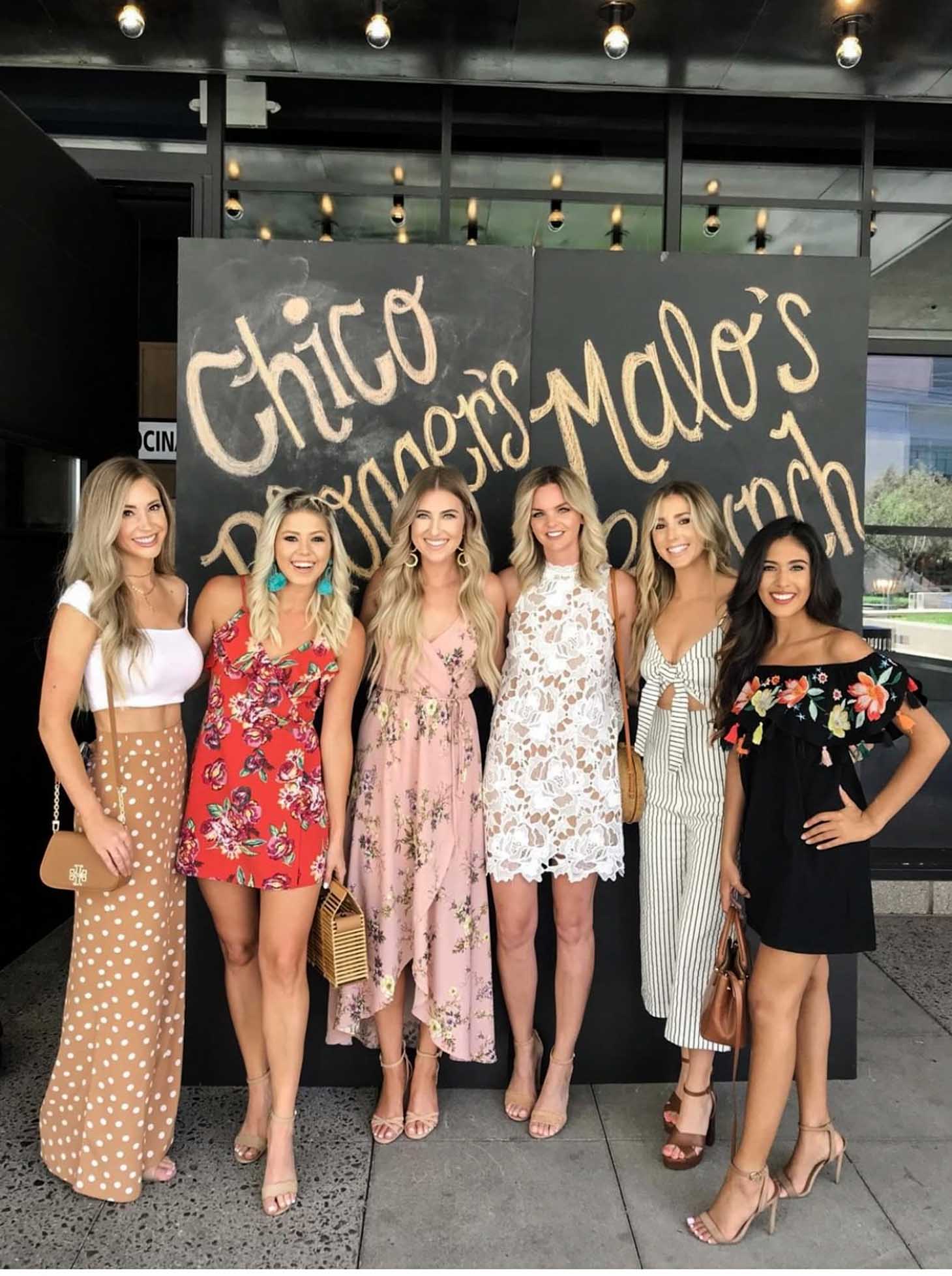 From left to right: Kristina // Me // Makenna // Kelly // Melissa // Renee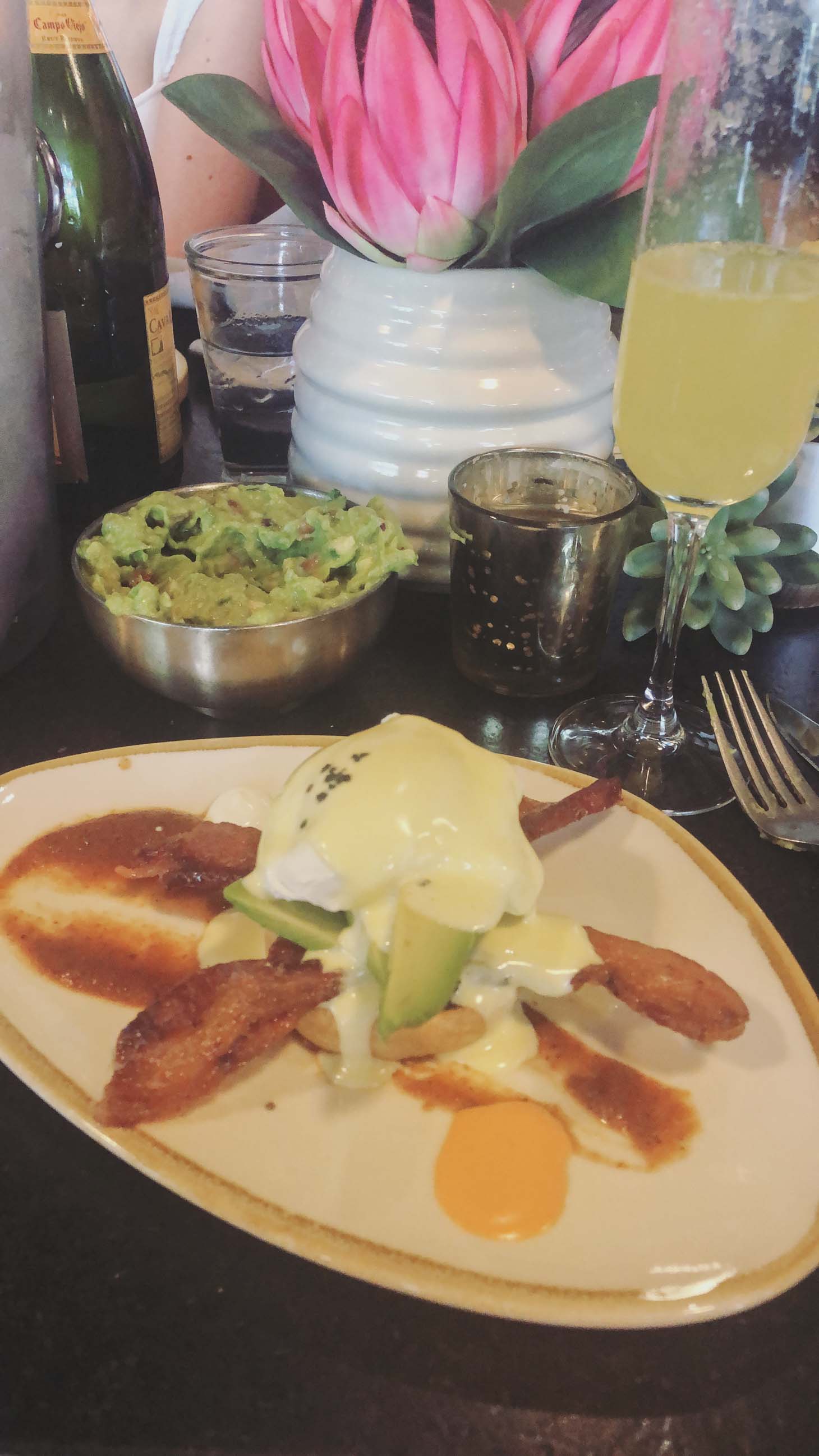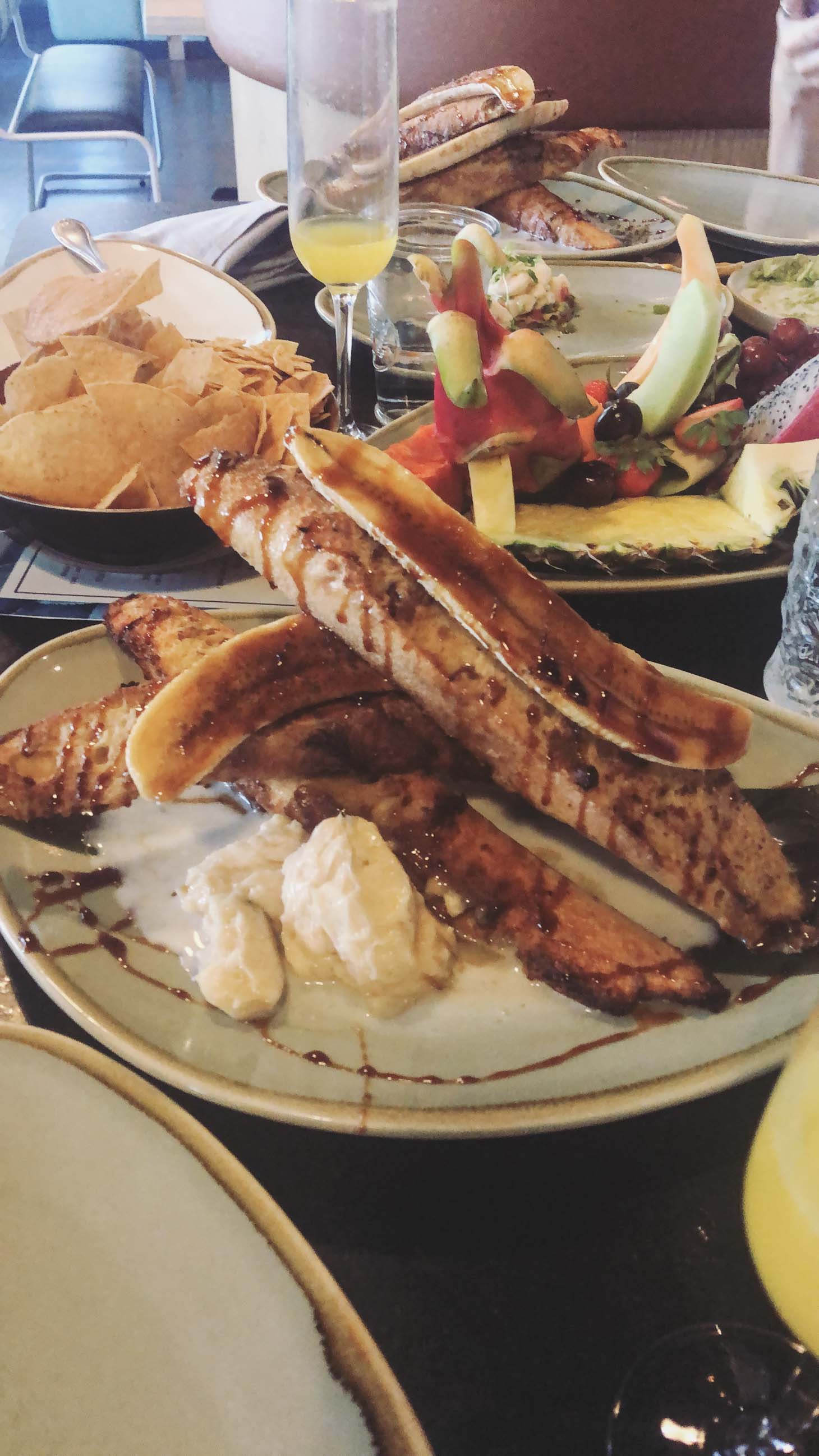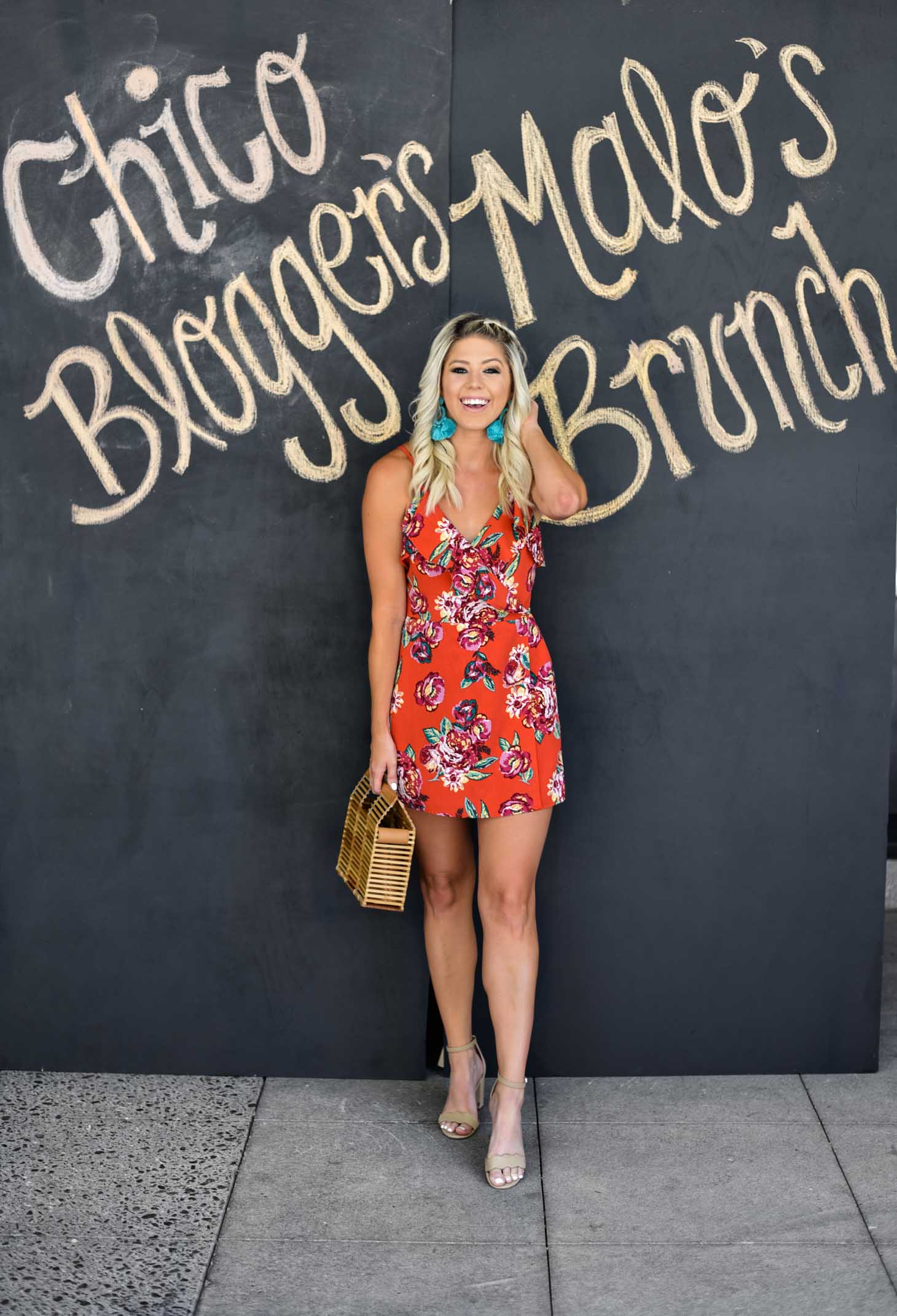 Romper (under $50) // Heels // Purse c/o Vici Dolls // Earrings
What could be a more fun than going to brunch on a Saturday? Going to brunch with some of the sweetest bloggers in Phoenix! Yesterday, I had the pleasure of spending a gorgeous, and might I add delicious, brunch with some of the most stylish and fabulous ladies in Phoenix and Scottsdale. A big thank you to CityScape Phoenix for hosting us at the scrumptious Chico Malo Mexican Restaurant in downtown Phoenix.
Upon arrival, we were greeted with the cutest chalkboard welcome sign and bottomless mimosas! The champagne was popping and the conversation got going. After taking endless photos and boomerangs (come on, we're bloggers), we made our way to the beautifully decorated tabletop full of picturesque fruit displays and piles upon piles of guacamole (the key to my heart)! The main course was one of the most delicious brunch items I've had to date. I mean, the picture speaks for itself! We ended the meal with a delicious French toast dessert with caramelized bananas and heaps of butter and syrup. Goodness!
Not only was this brunch beyond tasty, but it was such an uplifting and encouraging meet up. I love that all of these ladies are so authentic and seek to get to know one another on a real level. We are there to be each other's advocates and provide guidance and support wherever we can. I love belonging to such a powerful and graceful group of ladies! Be sure to check out their accounts (linked above). You won't regret it!
Thank you to CityScape Phoenix and Chico Malo for sponsoring this post!
Shop the Post


SaveSave
SaveSave
SaveSave