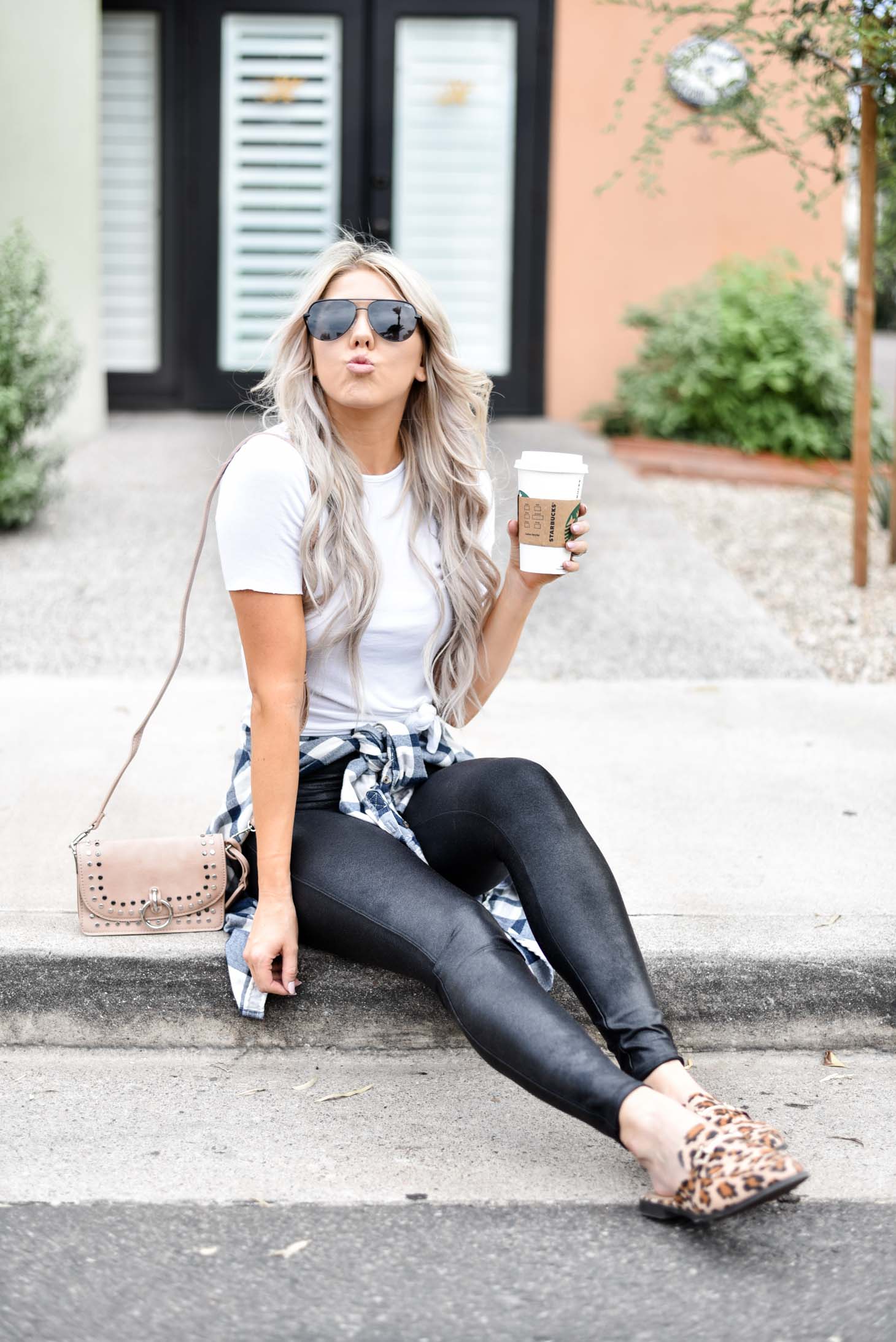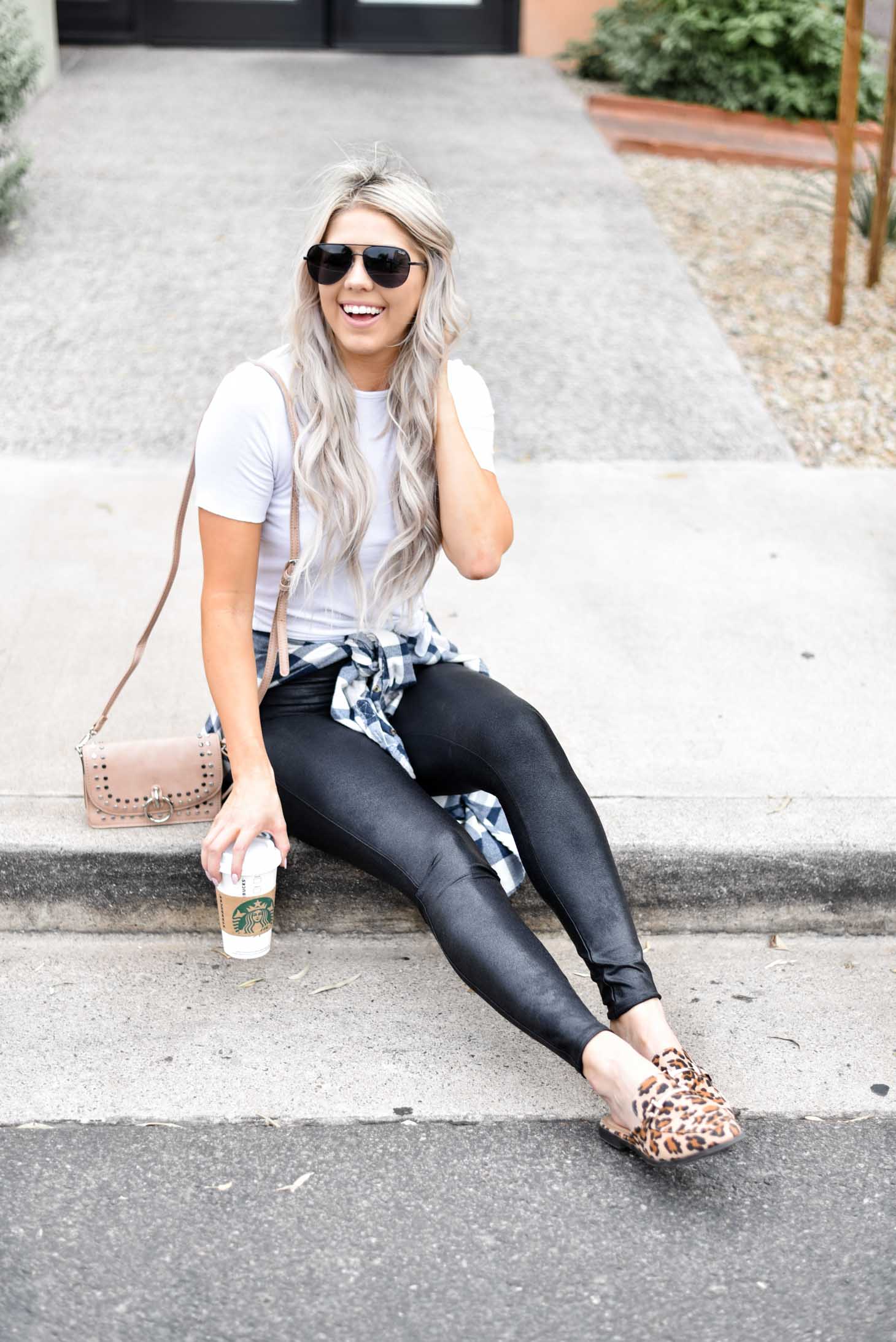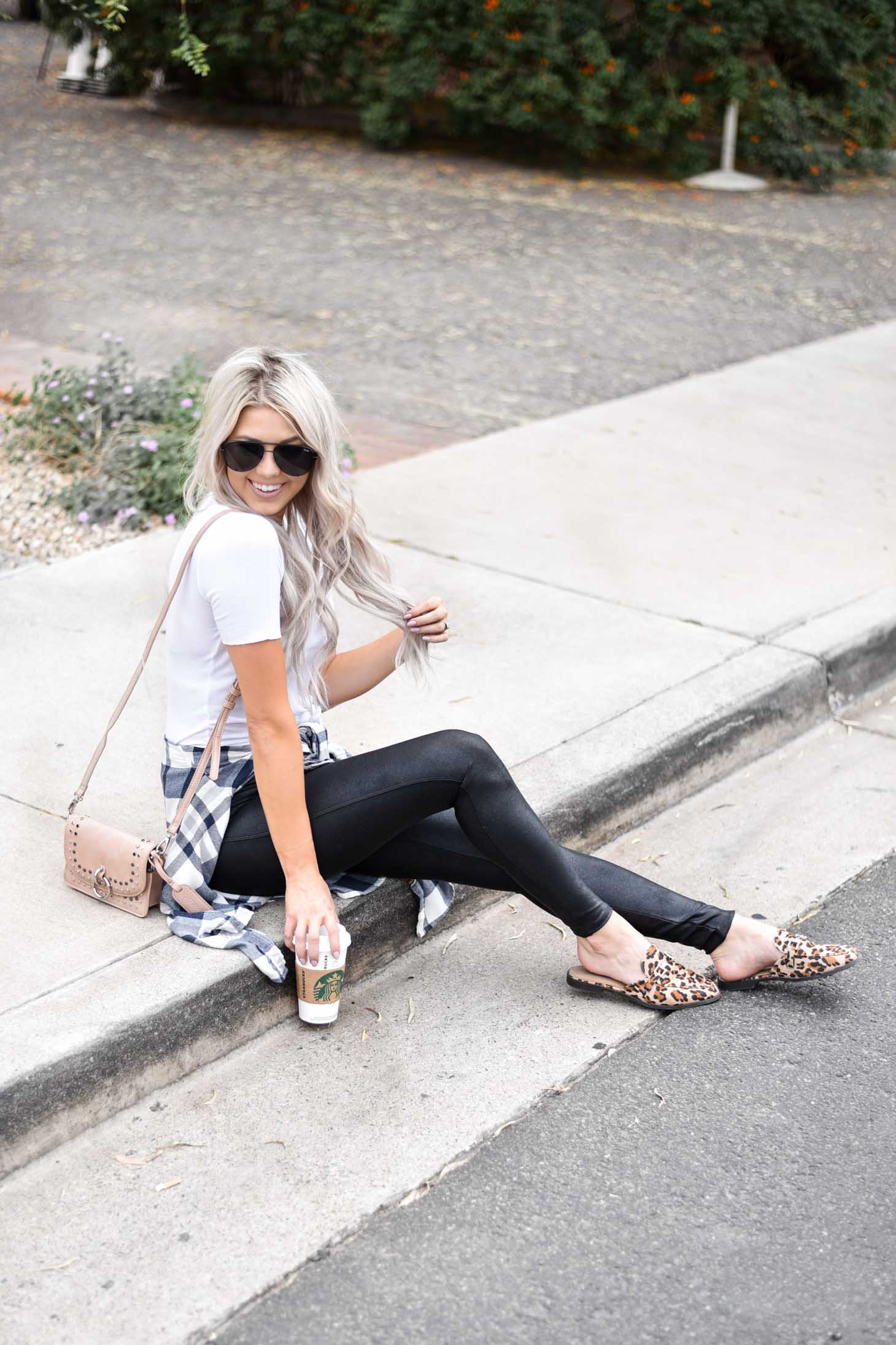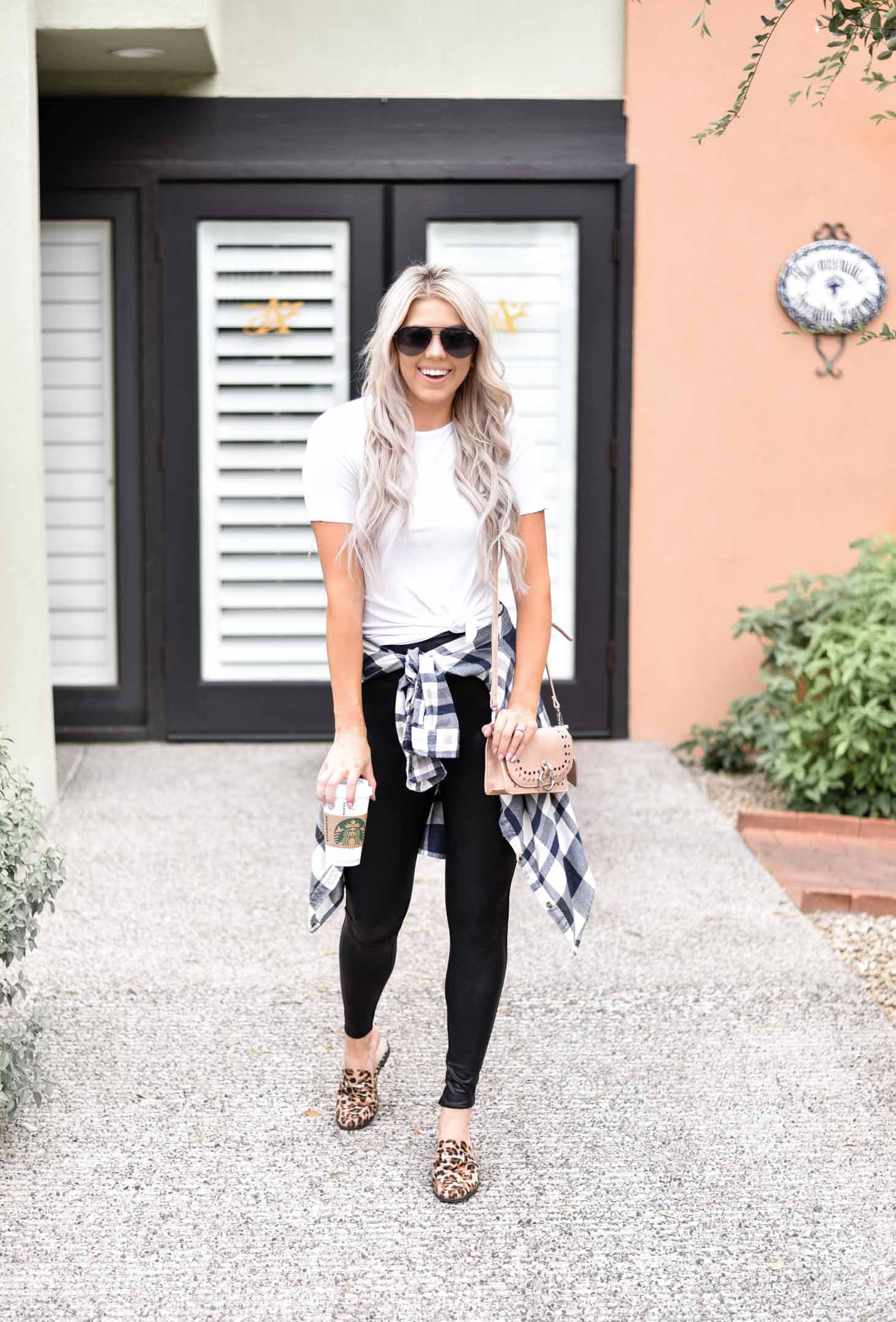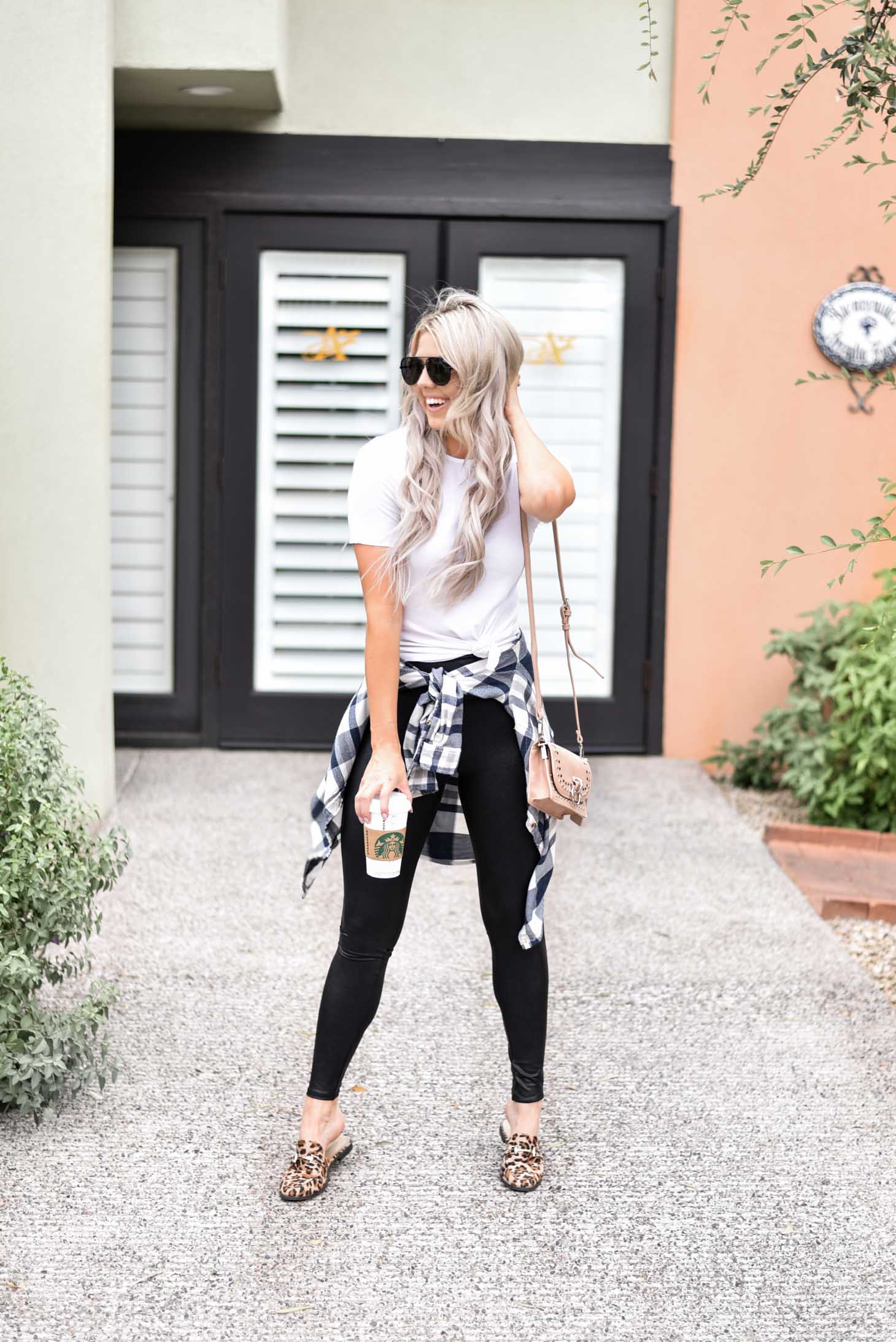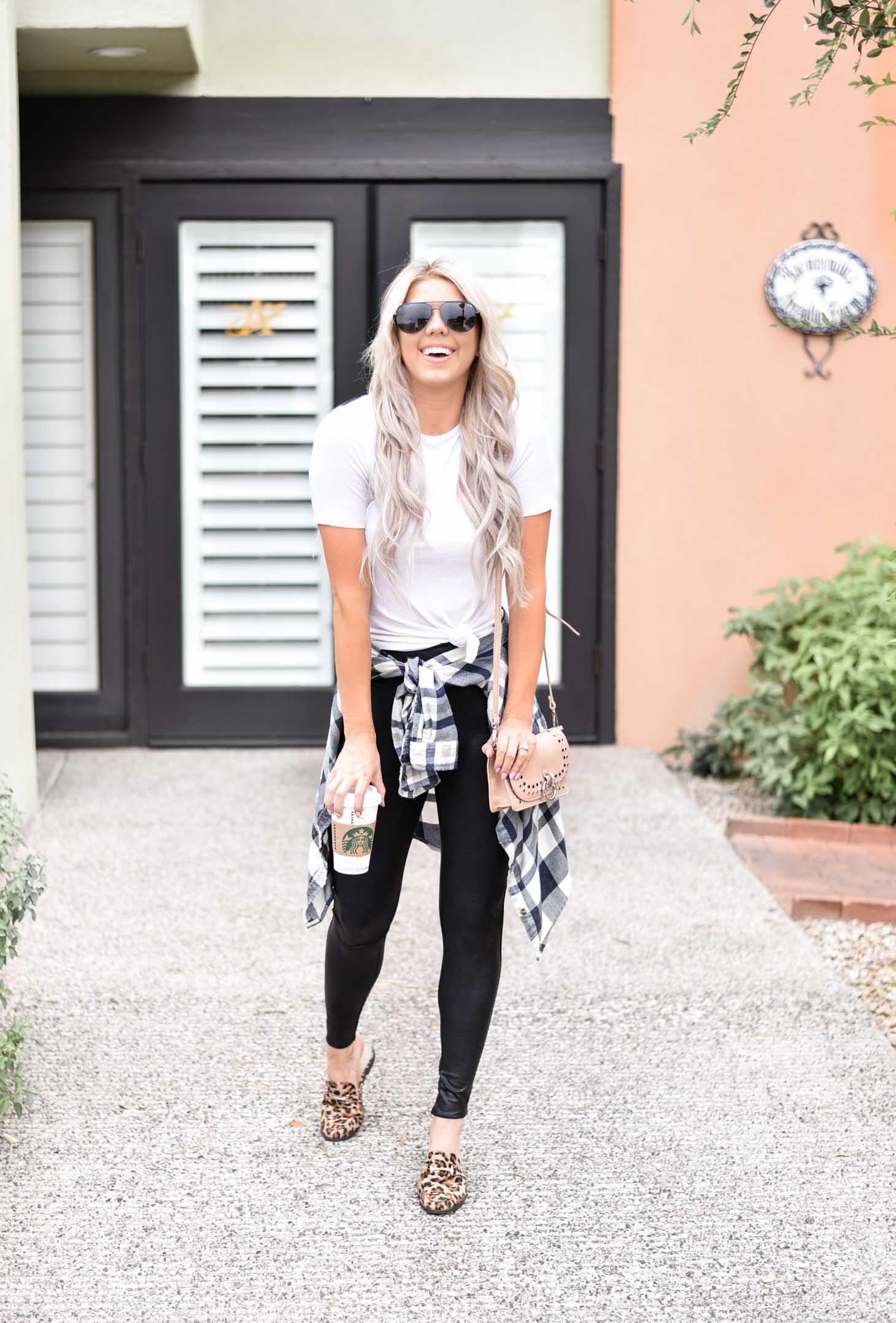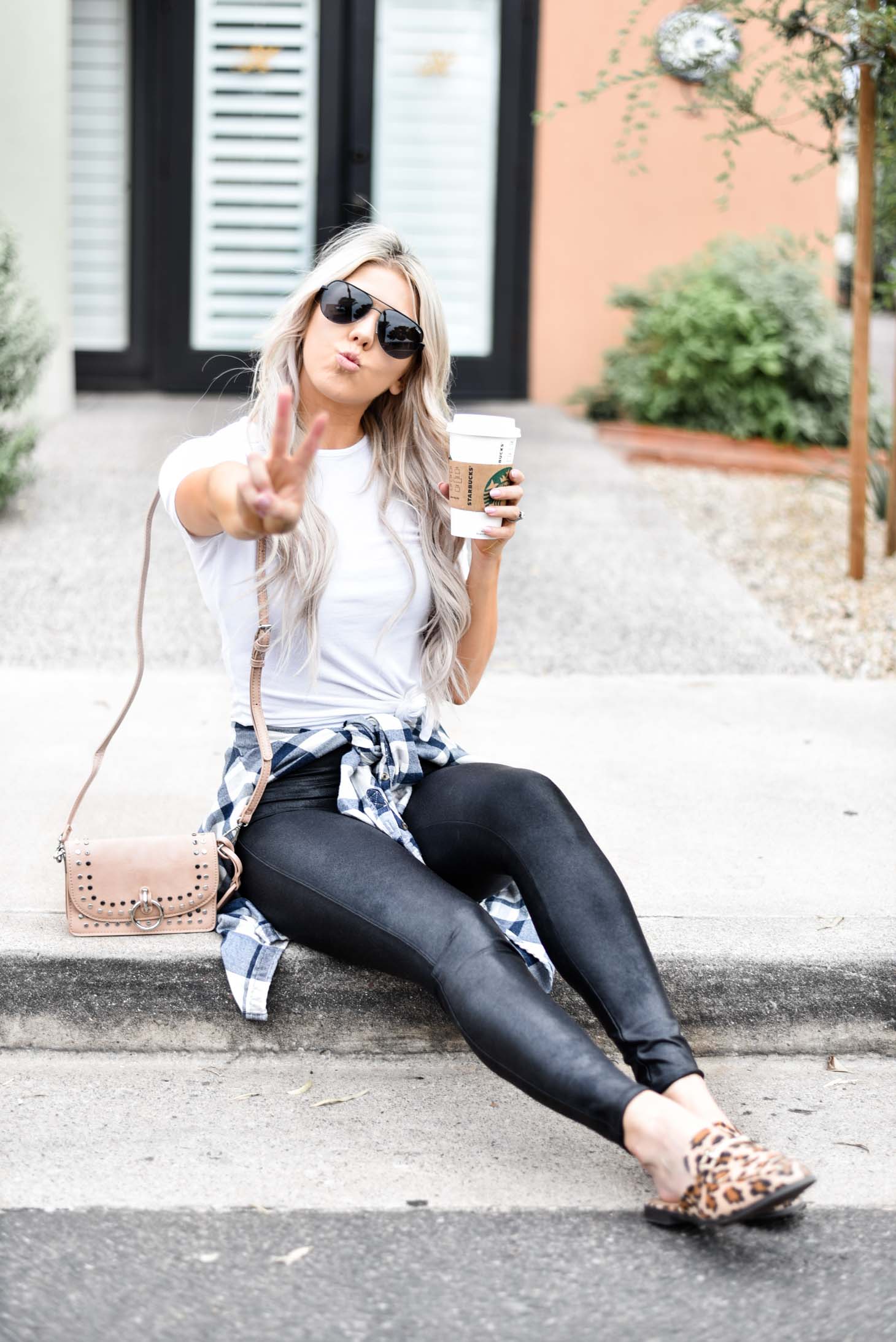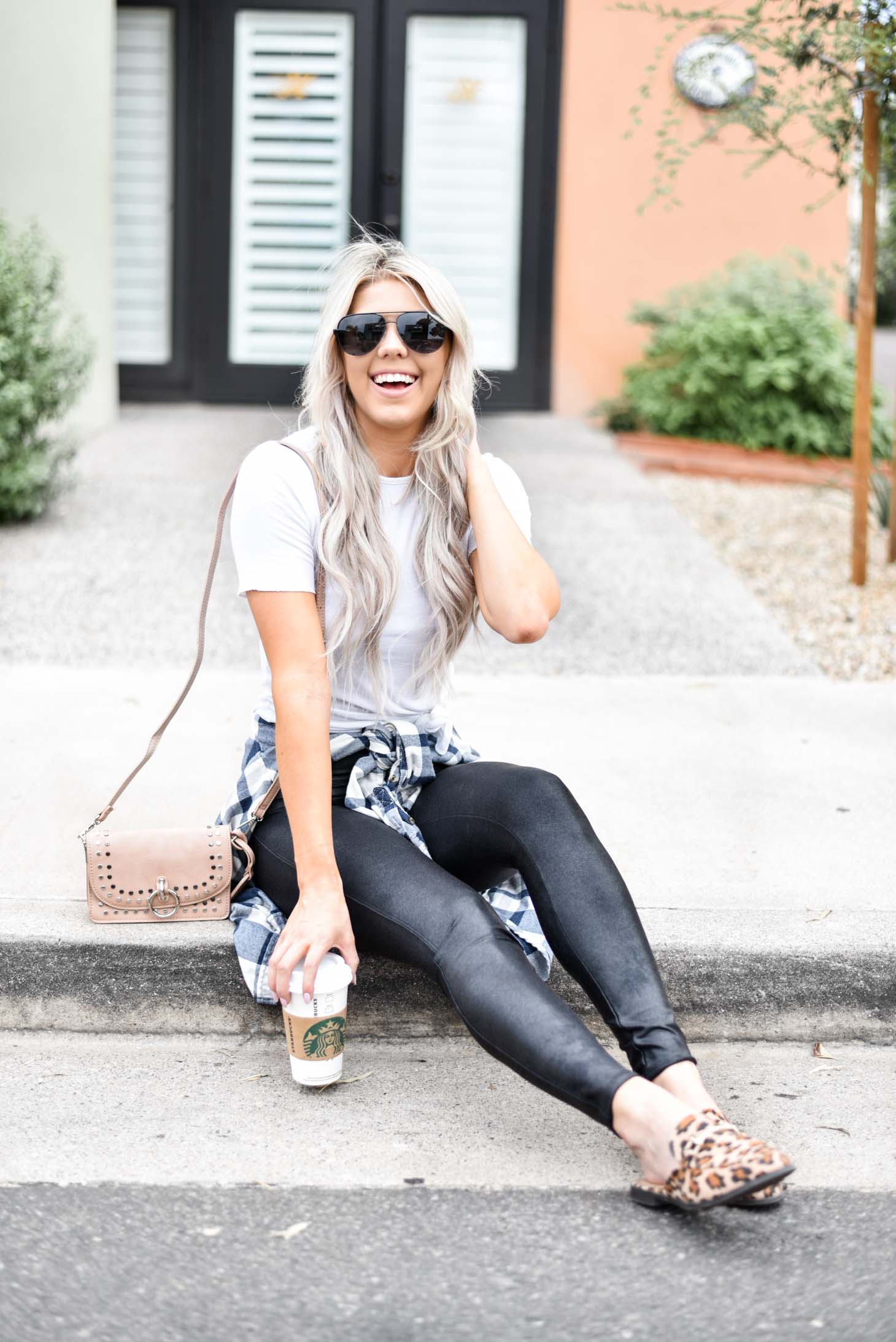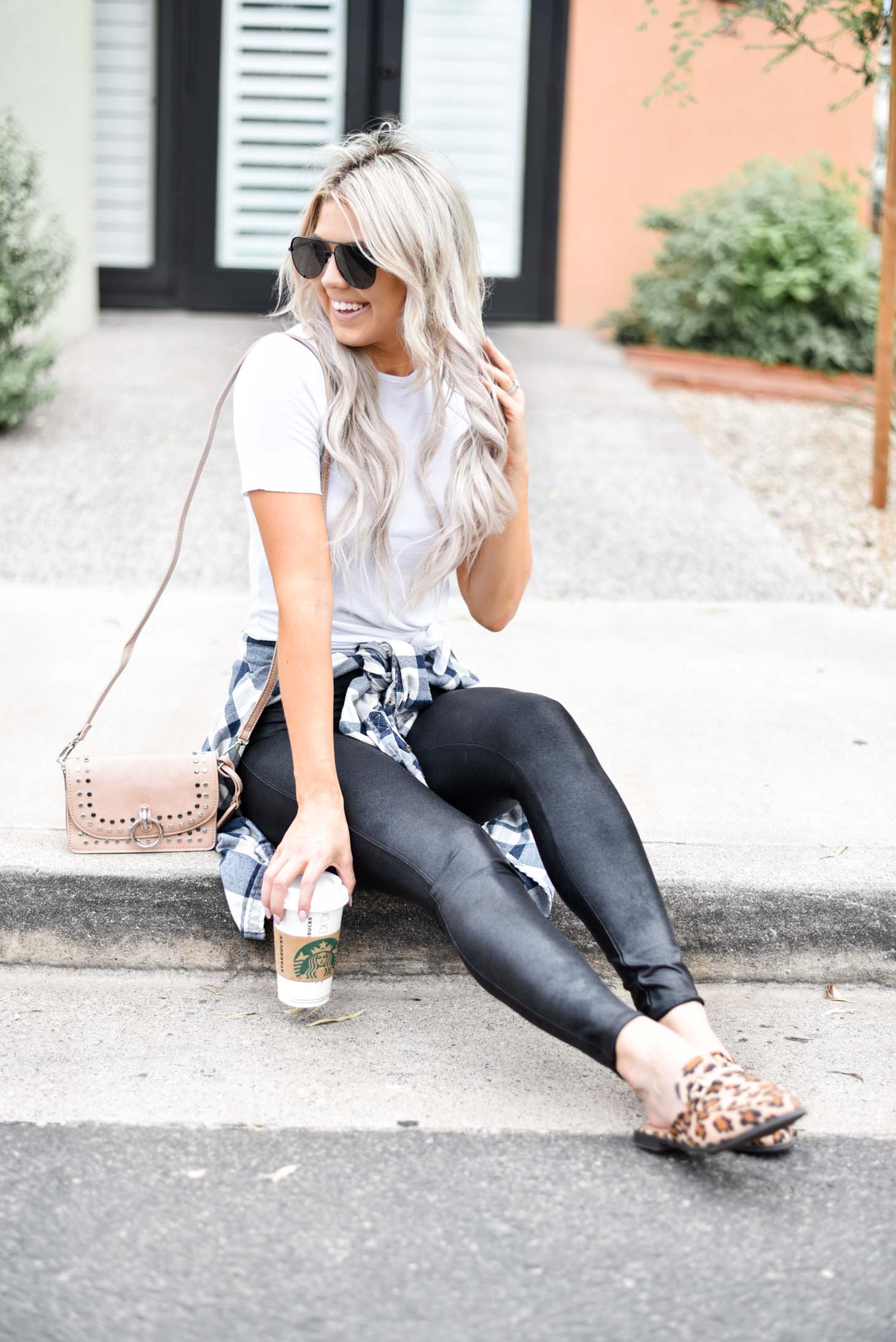 Similar Tee // Plaid Shirt // Leggings c/o Spanx (use code WINK15)  // Bag // Similar Shoes // Sunnies
With Fall finally hitting Arizona this past week, the lower temps and rainy days have called for the perfect comfortable look! Insert these faux leather leggings by Spanx and it's over peeps! You won't want to wear anything else. I swear. They suck it all in and leave you feeling flattered and comfortable! Save 15% with code WINK15 at Spanx.com
I kept this look super cozy by wearing a simple white tee, tied a plaid shirt around my waist and wore a comfy pair of leopard mules. It was comfortable and cute! It was perfect with the best accessory here – my pumpkin spice latte. Which I finally feel like I can drink because it's not over 100 degrees this week!
As far as other accessories, a cute studded crossbody and my new favorite pair of aviators finished this easy to wear look perfectly!
If you do one favor for yourself this week, snag a pair of the SPANX leggings and you won't be disappointed! You'll want to just throw away all your jeans!
Thank you to Spanx for sponsoring this post!
Shop the Post
Save 15% with code WINK15 at Spanx.com