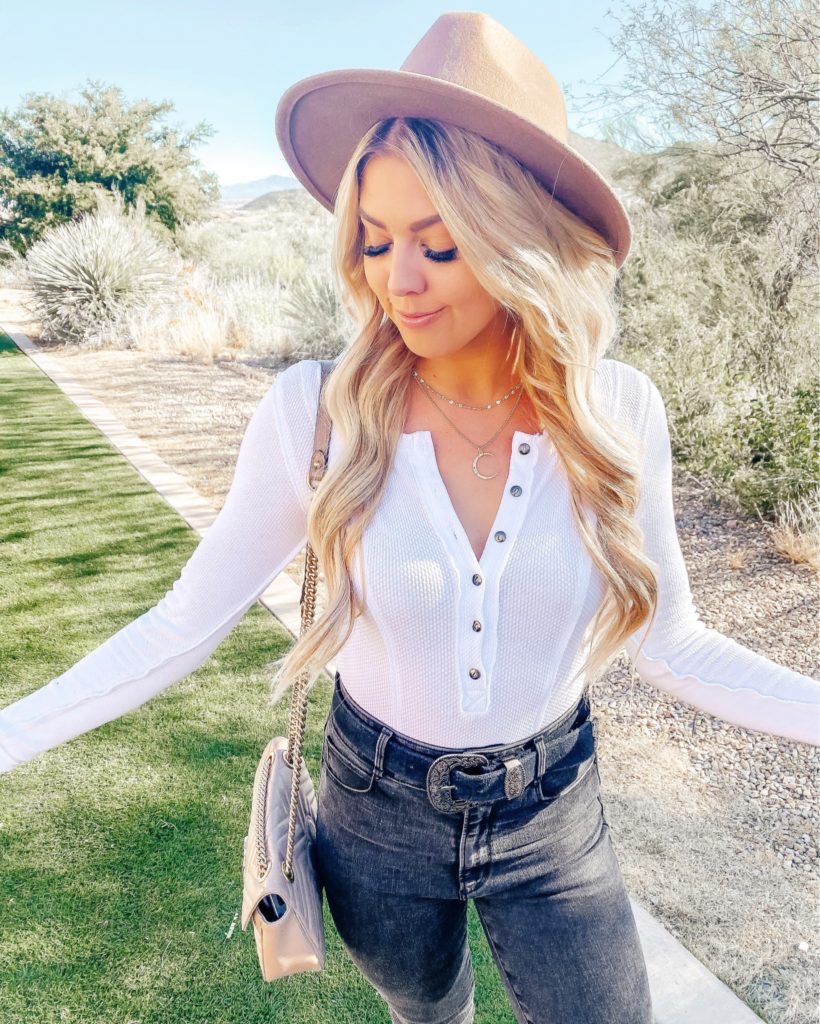 WHAT IS JCK TUCSON 2020?
A couple weeks ago, I had the privilege of taking a little road trip down to Tucson with Jessica for JCK Tucson 2020. Having previously lived in Tucson many years ago during college, I was so excited to head back down and reminisce. I had always heard people talk about the Gem Show down there and it was all the buzz each year around town. I never had the opportunity to see it, but this year, that all changed.
Jessica and I attended the JCK Tucson 2020, held at the JW Marriott Star Pass Resort and Spa. Nestled into the the Sonoran Desert, the resort is the perfect place for a relaxing ad sophisticated ambiance; perfect for this type of event. And a beautiful place to stay if you are attending the event.
When JCK reached out about showcasing the event, we quickly jumped at the opportunity to experience something new and special. JCK 2020 provides a stress-free experience for jewelry enthusiasts and buyers. With the massive size of the Gem Show, JCK has created a relaxing and swanky atmosphere to sip wine, sit and listen to "Fireside Chats" and experience all the talented jewelry designers and their remarkable talent.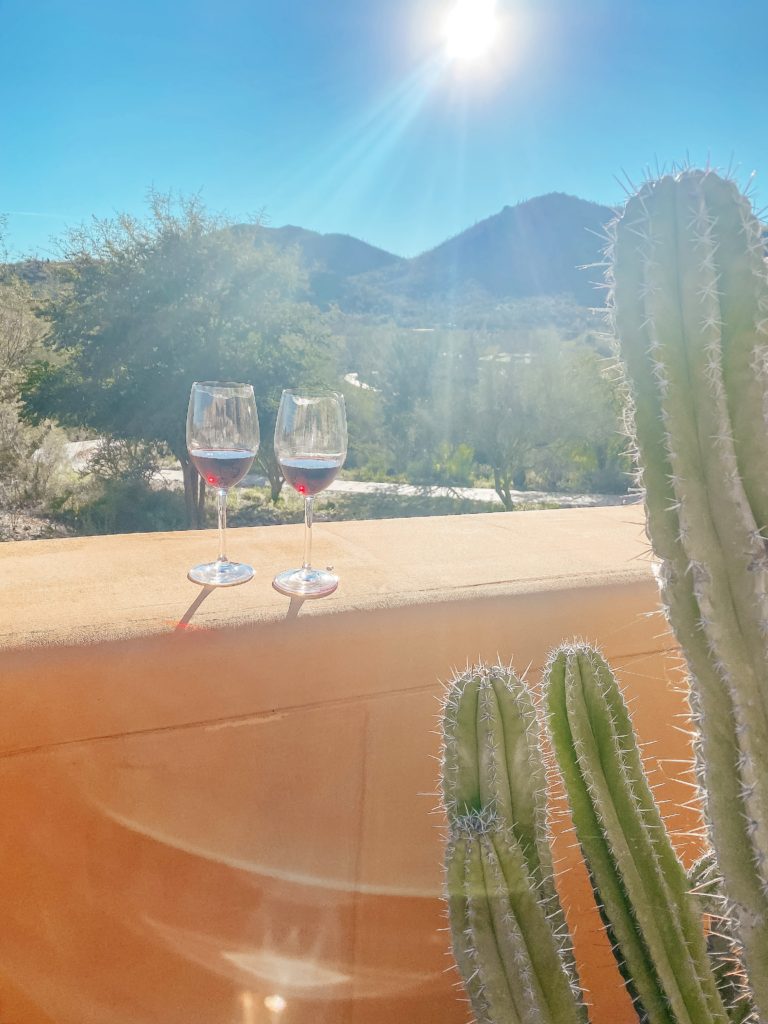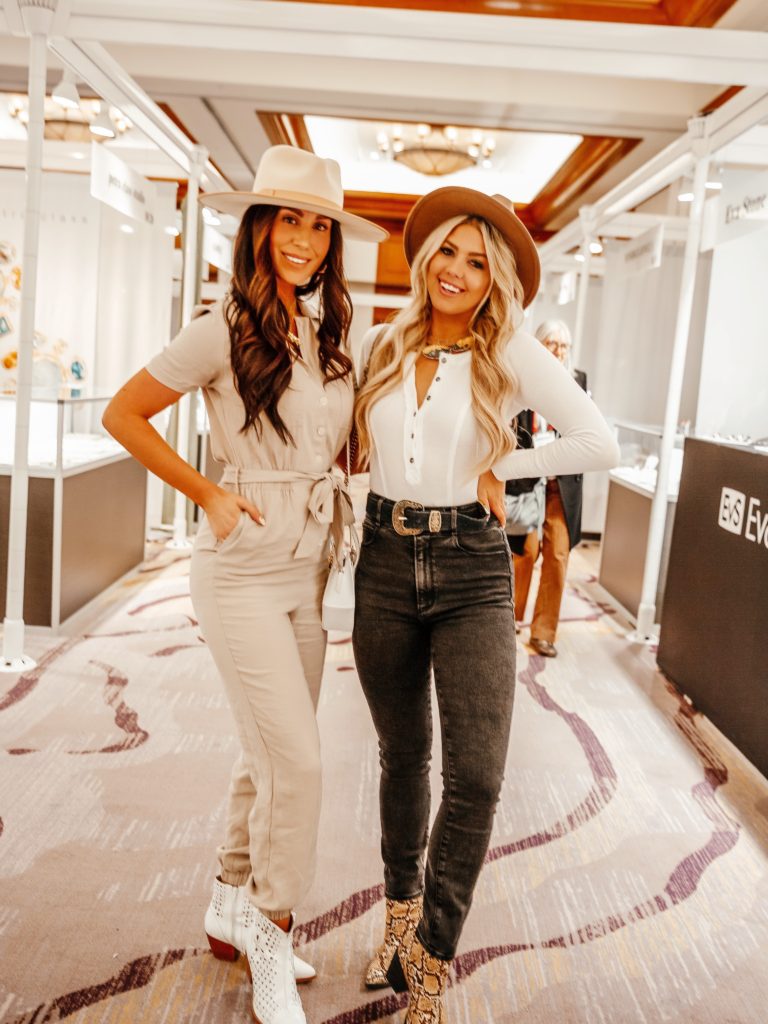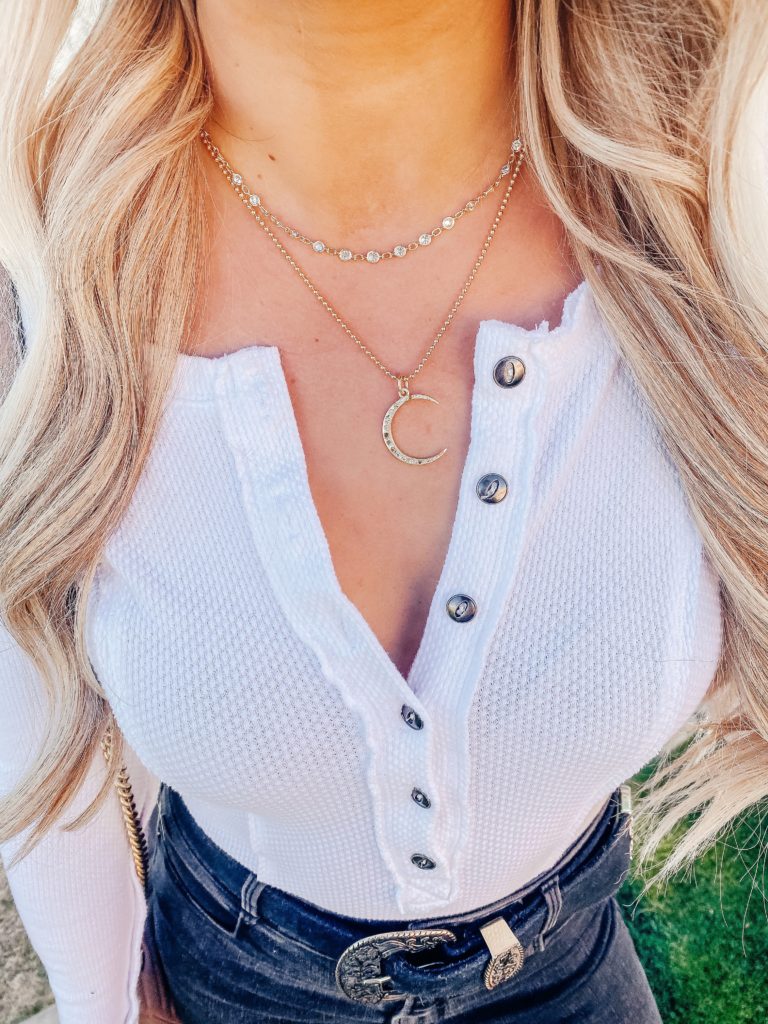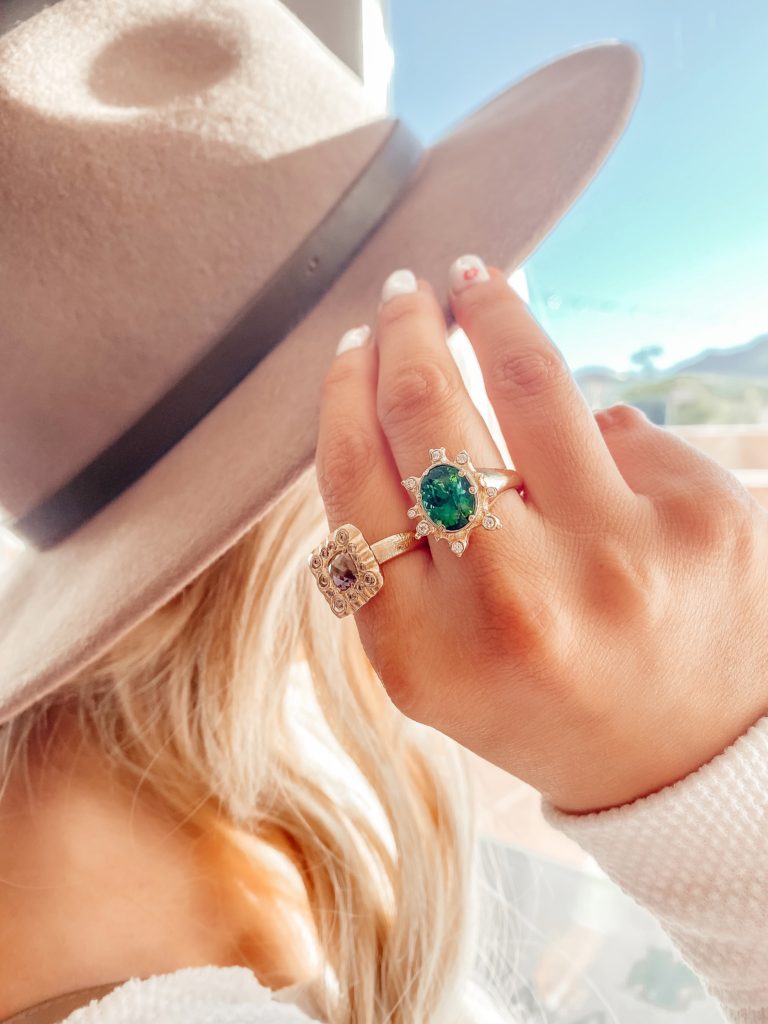 Jewelry by Audrius Krulis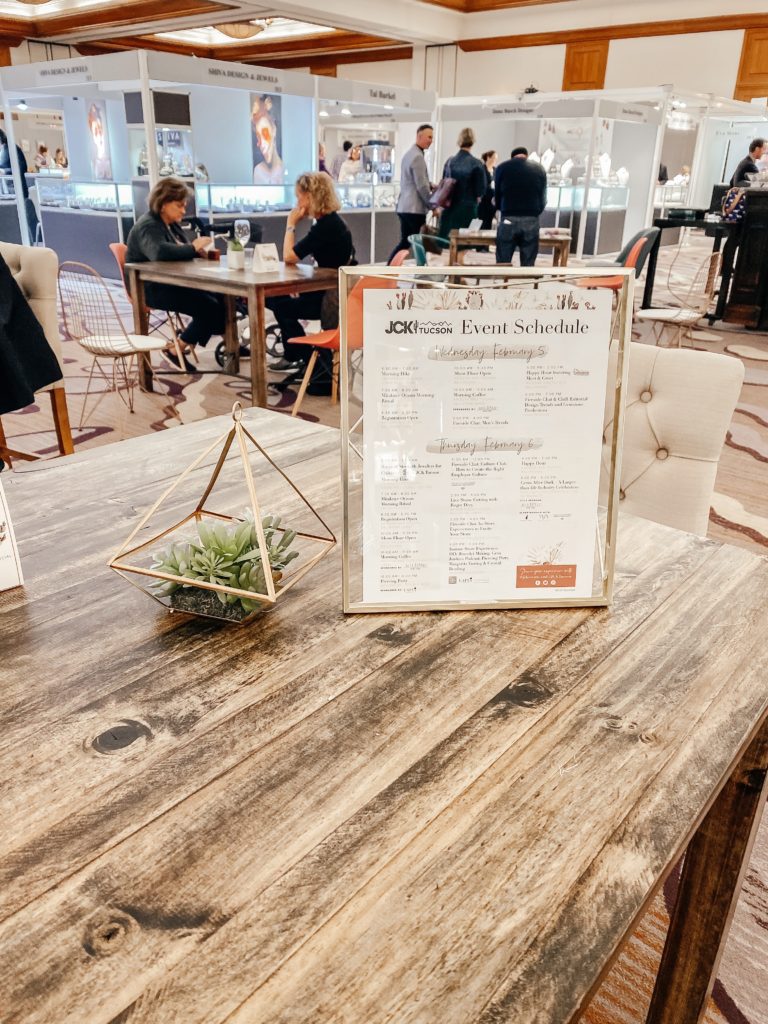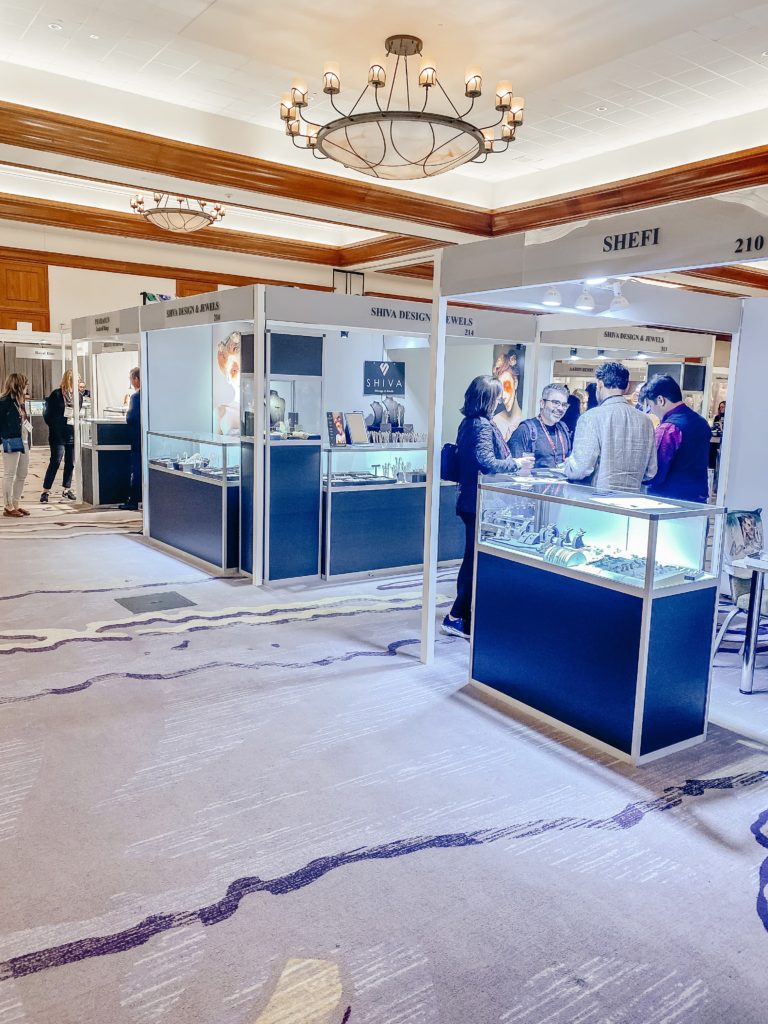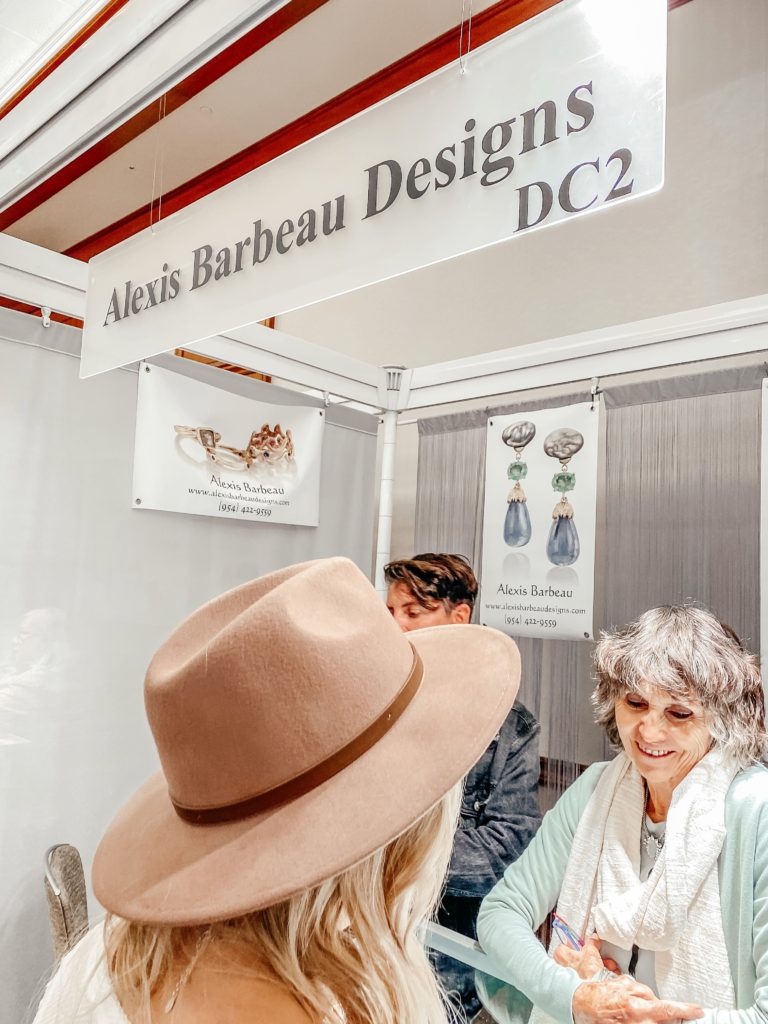 INSPIRATIONAL STORIES
The best part about being at the event, was speaking with the designers themselves. I asked them questions to gauge who they are as artists and where their passion for creating their designs stems from.
We met a woman named Alexis Barbeau and fell in love with her drive to create pieces that represent her lifetime love of the ocean. A scuba diver instructor for the past 13 years, her artistry stems from her experiences. Her beautiful representation of the sea is showcased in each one of her designs. And to make her story even sweeter, Alexis donates a portion of her sales and time to the Ocean Conservancy and Reef.org. She is a spectacular person!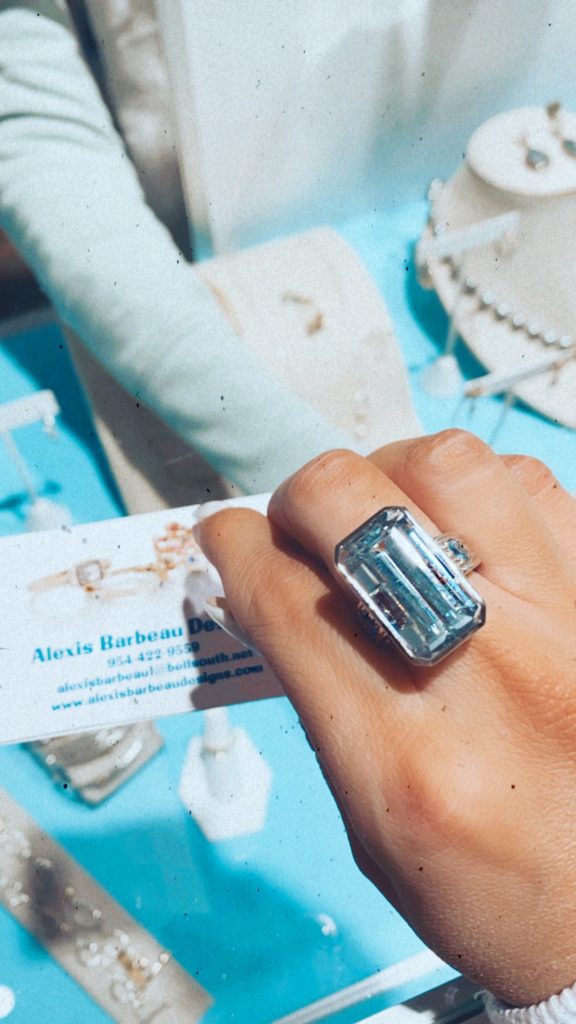 Jewelry by Alexis Barbeau Designs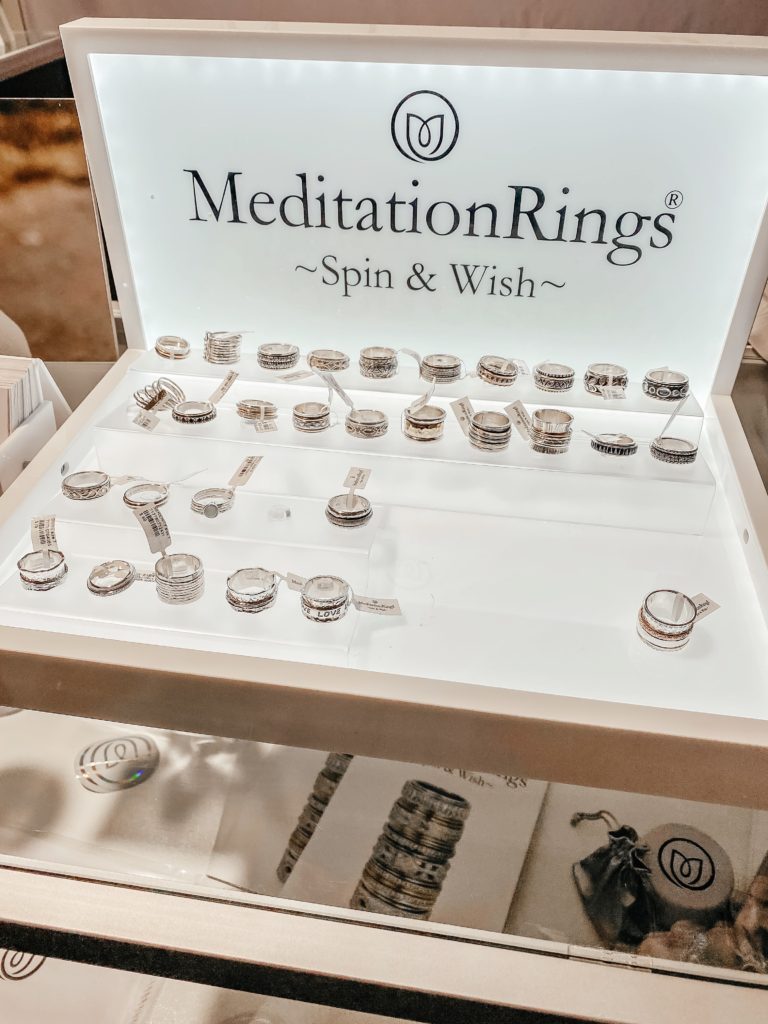 INNOVATIVE THINKING
We stumbled upon Meditation Rings when we were walking through all the designer booths and we were super intrigued. As we got to talking with the designer, we learned how these rings help with anxiety. The rings have a fixed portion, as well as a portion that spins. When someone is feeling bursts of anxiety or stress, they can help to alleviate some of it by sampling spinning the ring as they go about their day. Jewelry with emotional benefits?! So innovative and cool.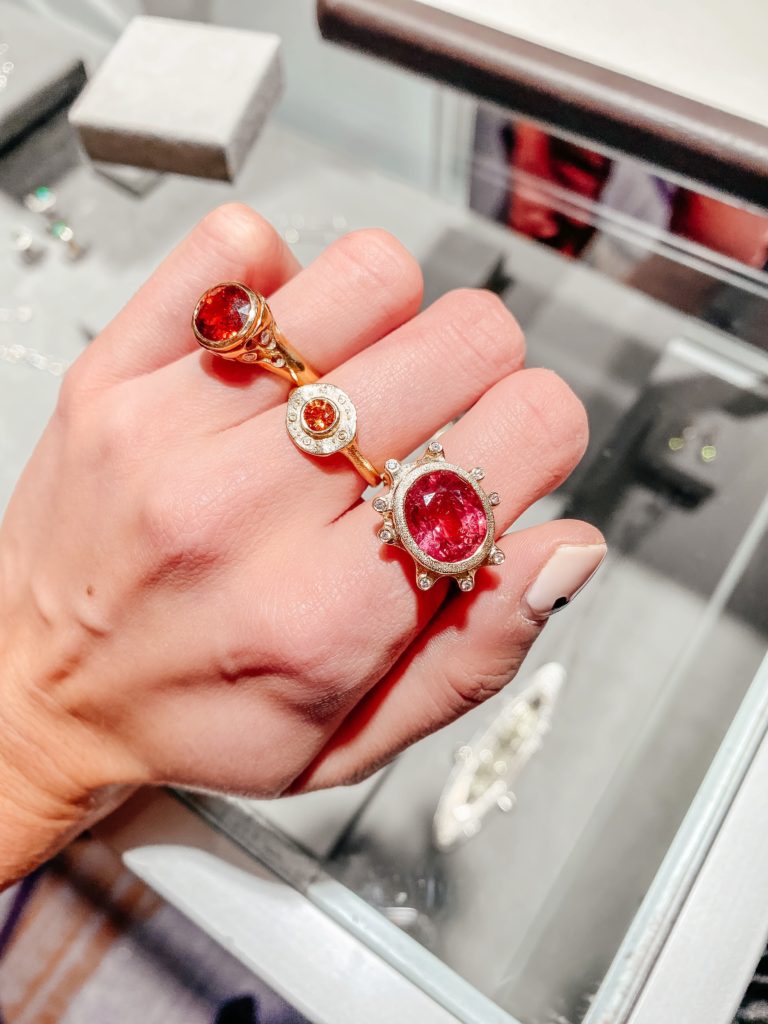 Jewelry by Audrius Krulis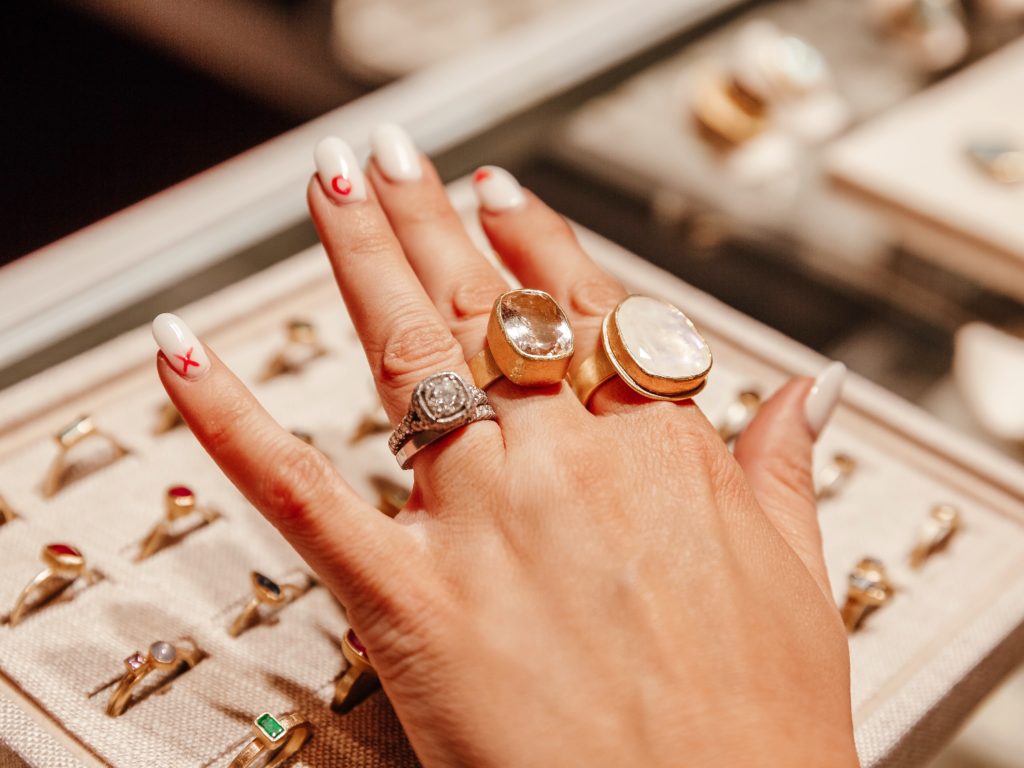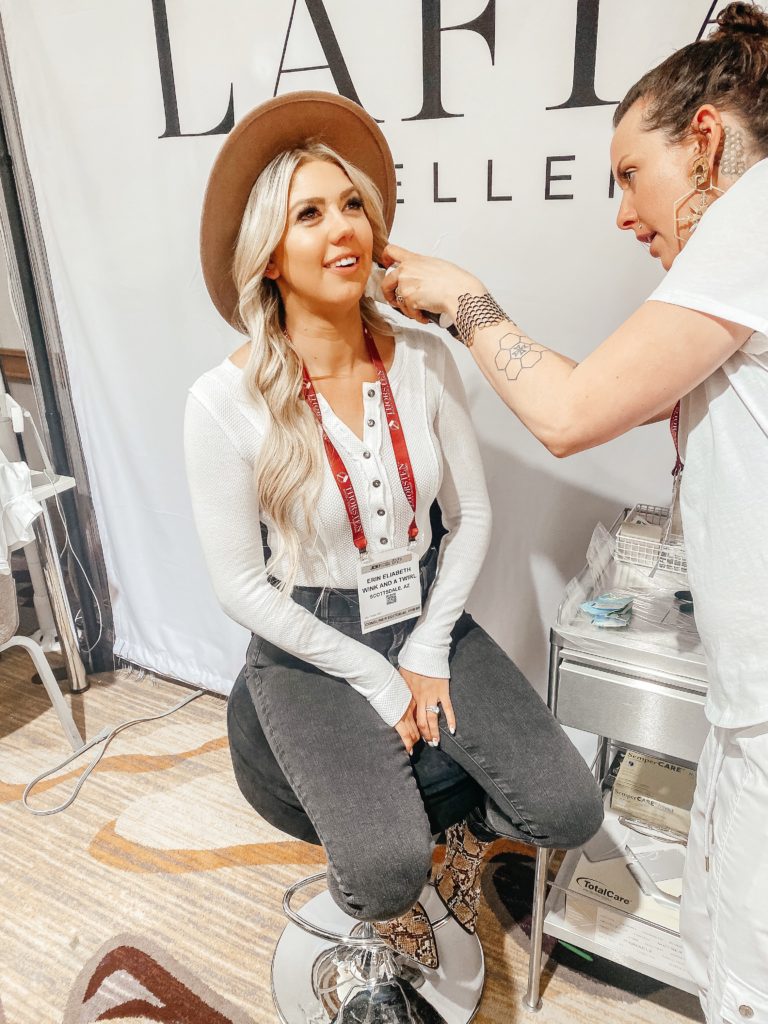 Jewelry and Piercing by Lafia Jewellery
PIERCING PARTY
Our JCK Tucson 2020 experience couldn't be complete without stopping at the Lafia Jewellery booth for a complimentary piercing. This Canadian-based brand was so sweet and knowledgeable about the piercing process and helped Jess and I feel comfortable as we both sat down to get pierced. I even opted to get a second one! I left with a deeper love for jewelry and two more holes in my ears! So fun.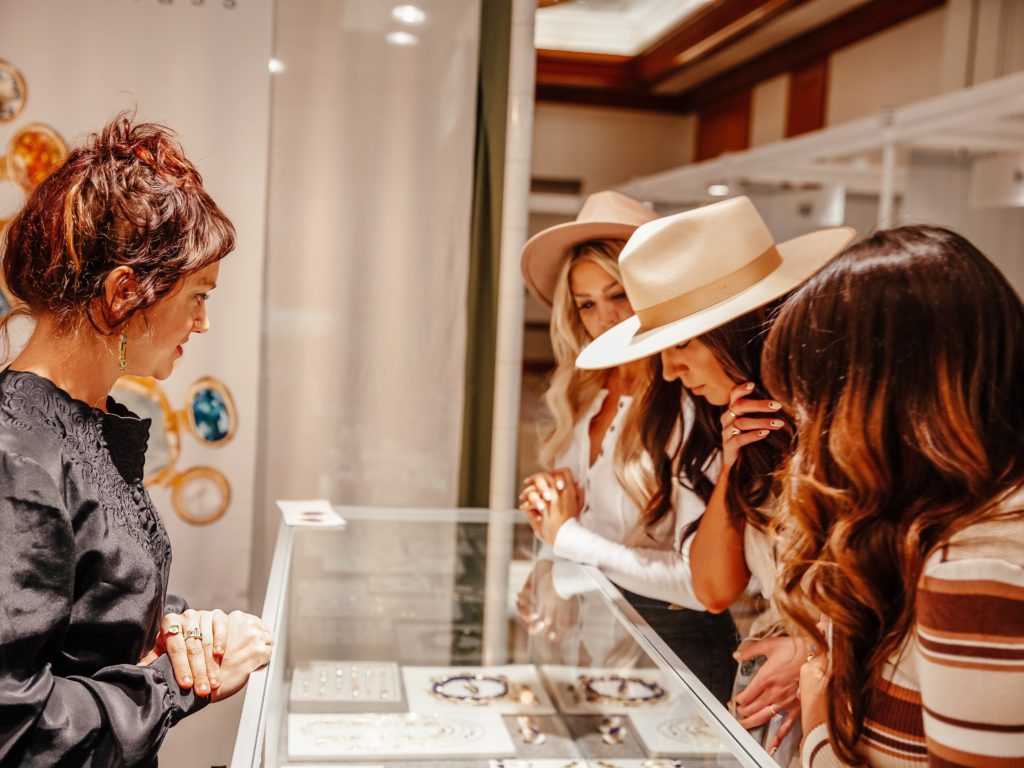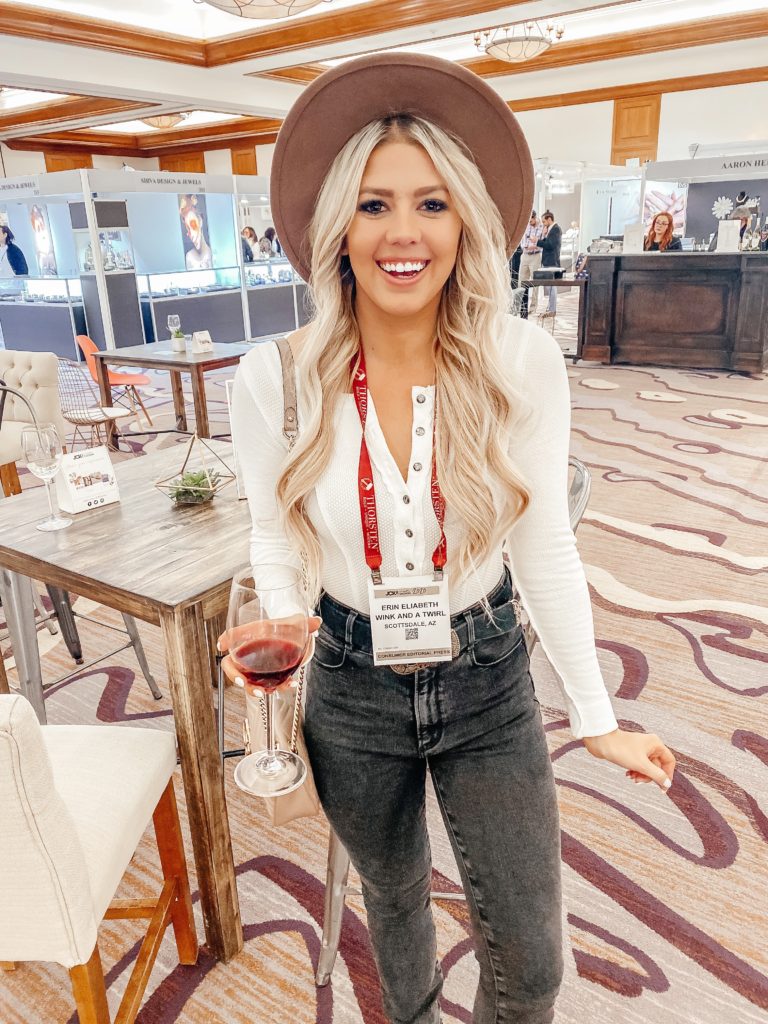 OVERALL EXPERIENCE
As we said our goodbyes and made our way to the car for our trek home, Jess and I reflected on the day. Nothing beats a little road trip with your bestie. Especially when you get to embark on a new adventure and take in new experiences like these. Attending the JCK Tucson 2020 was a great way to broaden our understanding of jewelry, the designers behind them and the mission they have put forth for their lives. It was such a beautiful experience to be a part of.
Wanting to experience the Tucson Gem Show? I highly recommend signing up for the JCK Tucson. You can check out the qualification process and pricing here.
Thank you to JCK for sponsoring our attendance and experience. And thank you to Lafia Jewellery for our piercings.