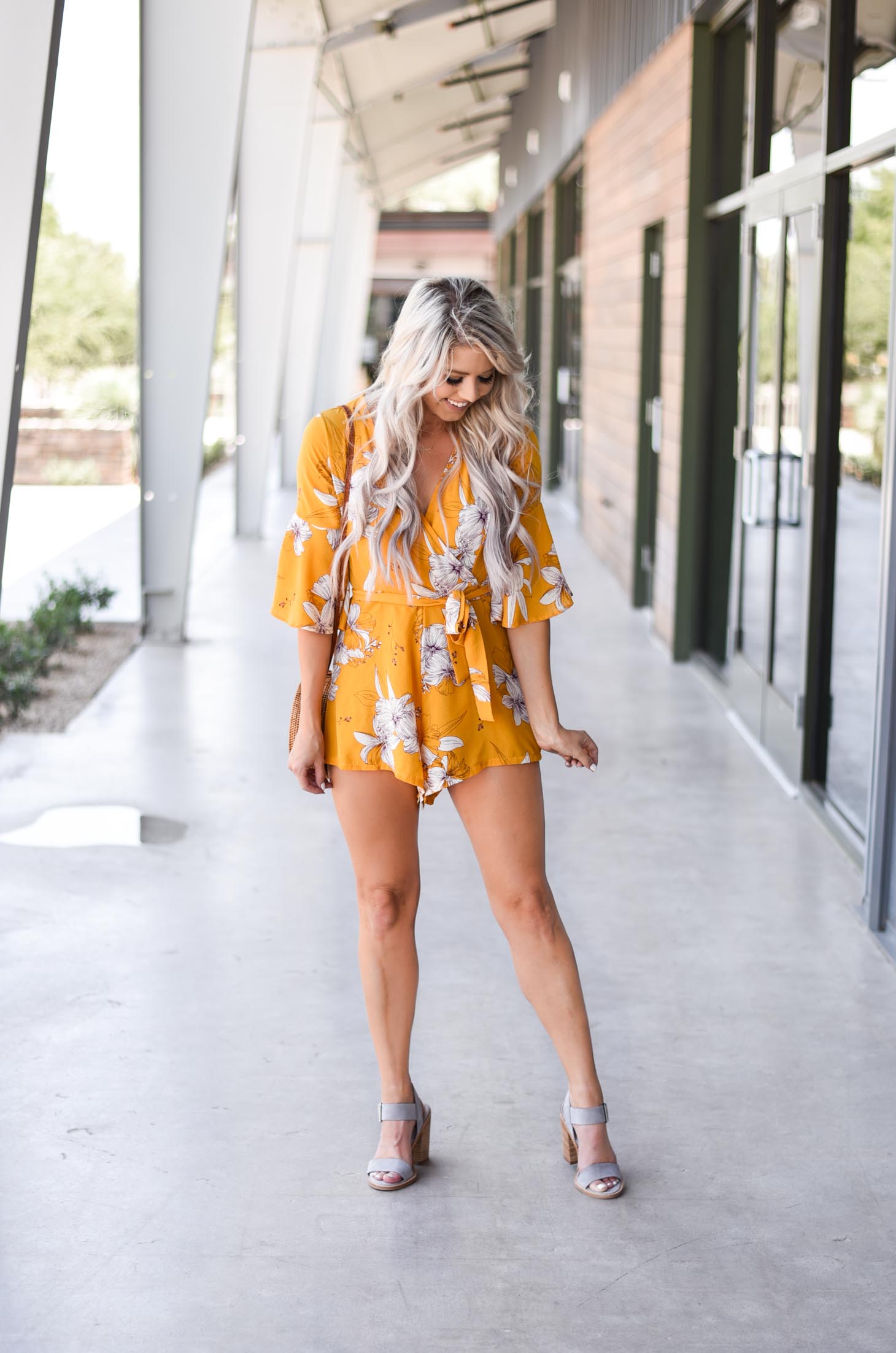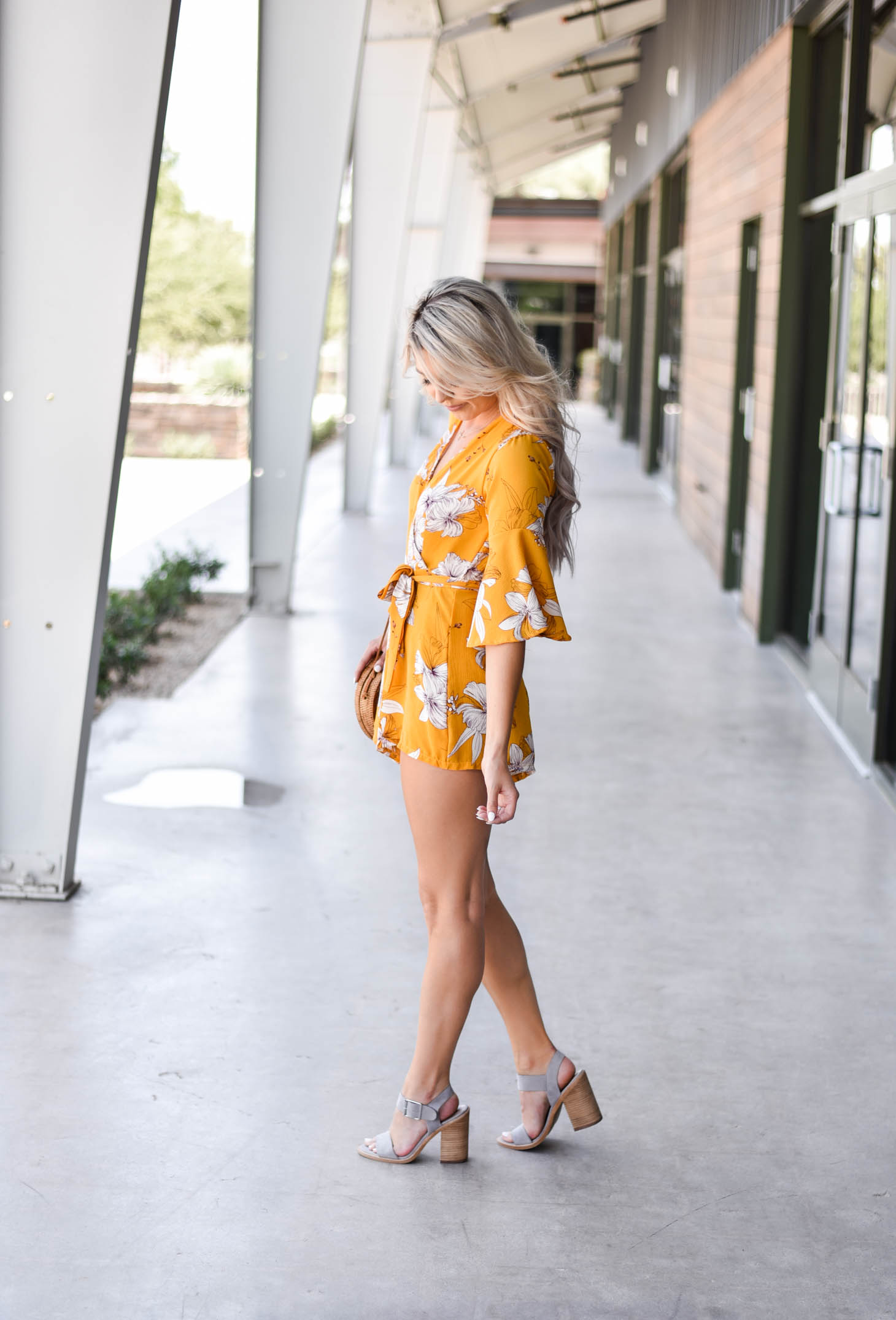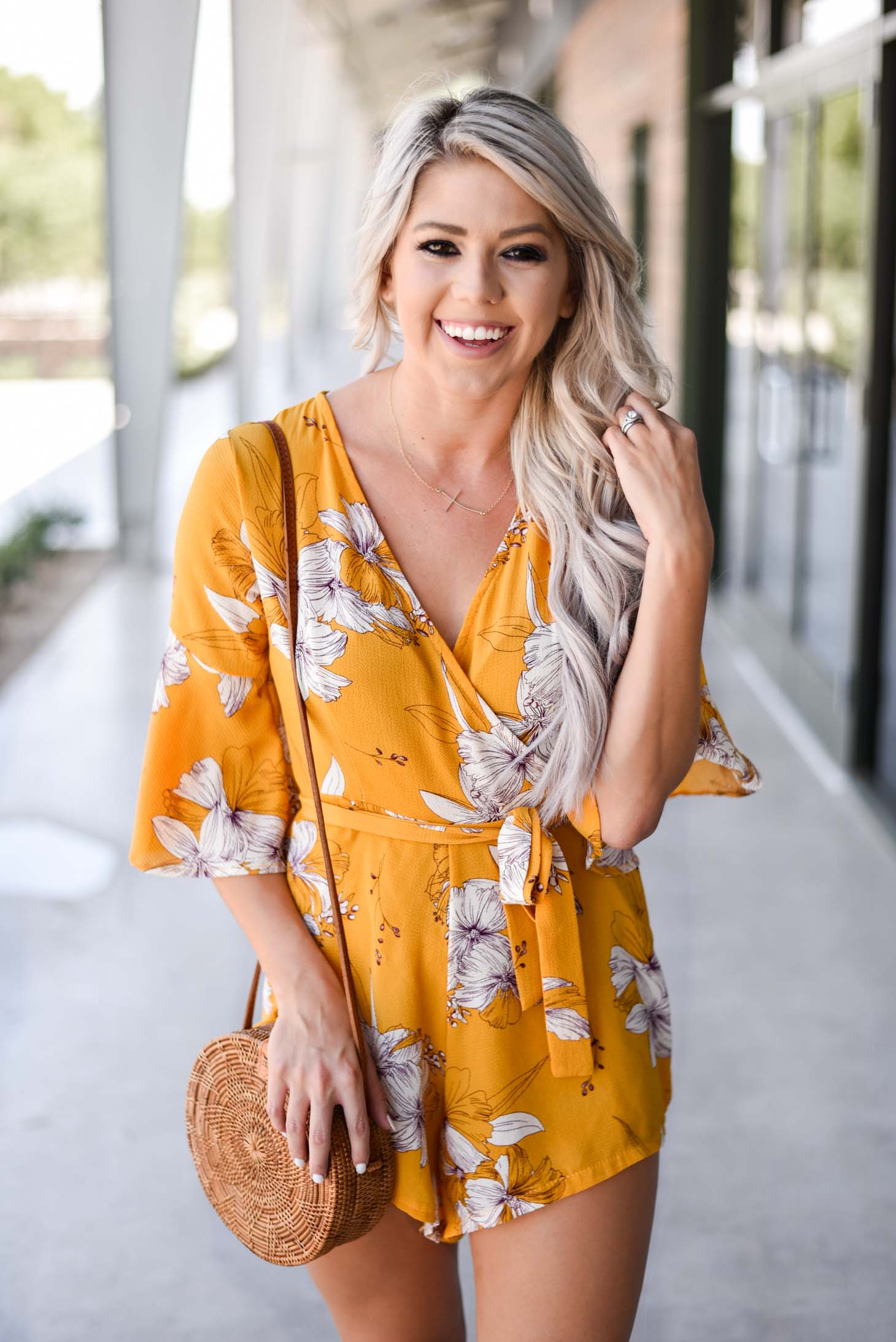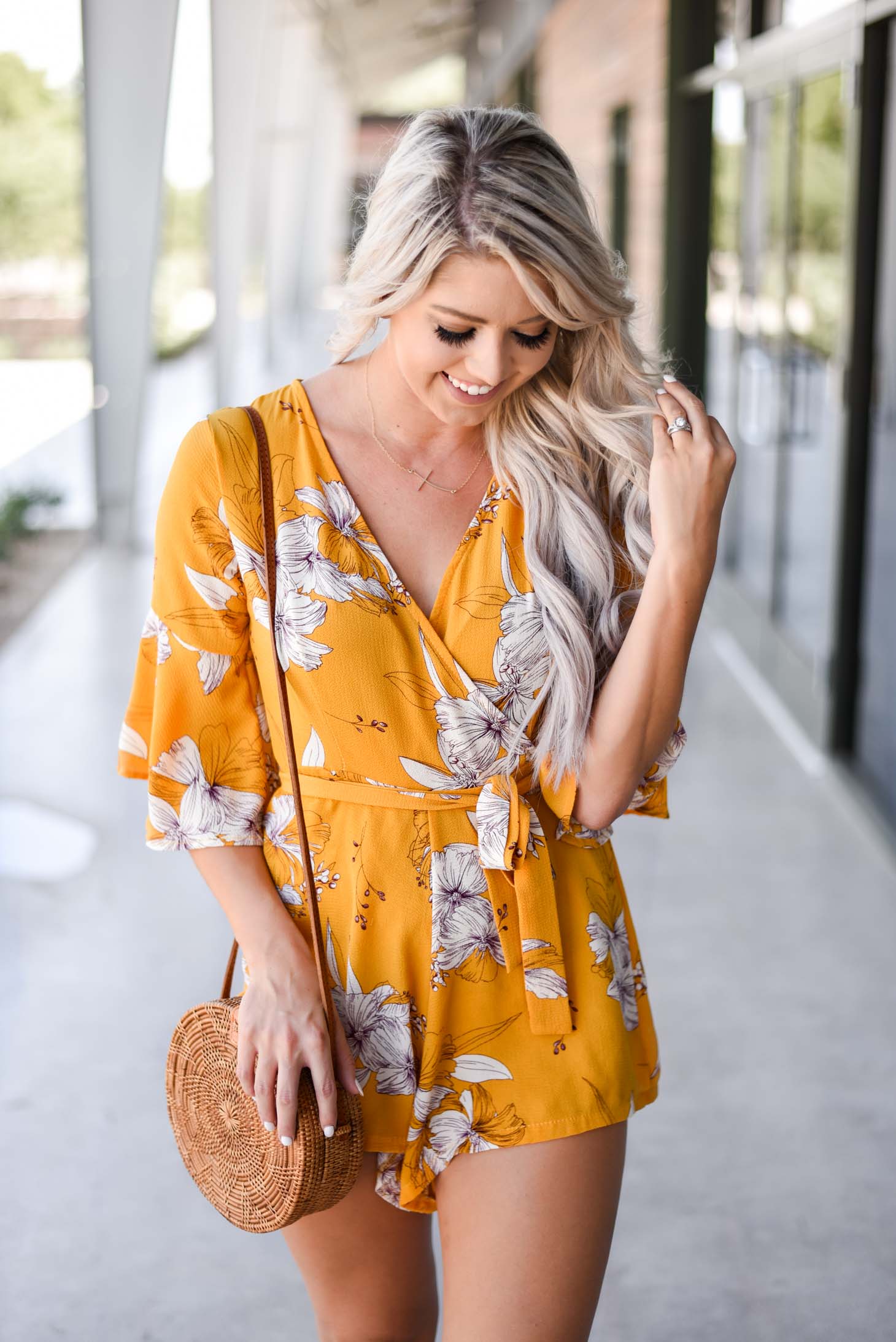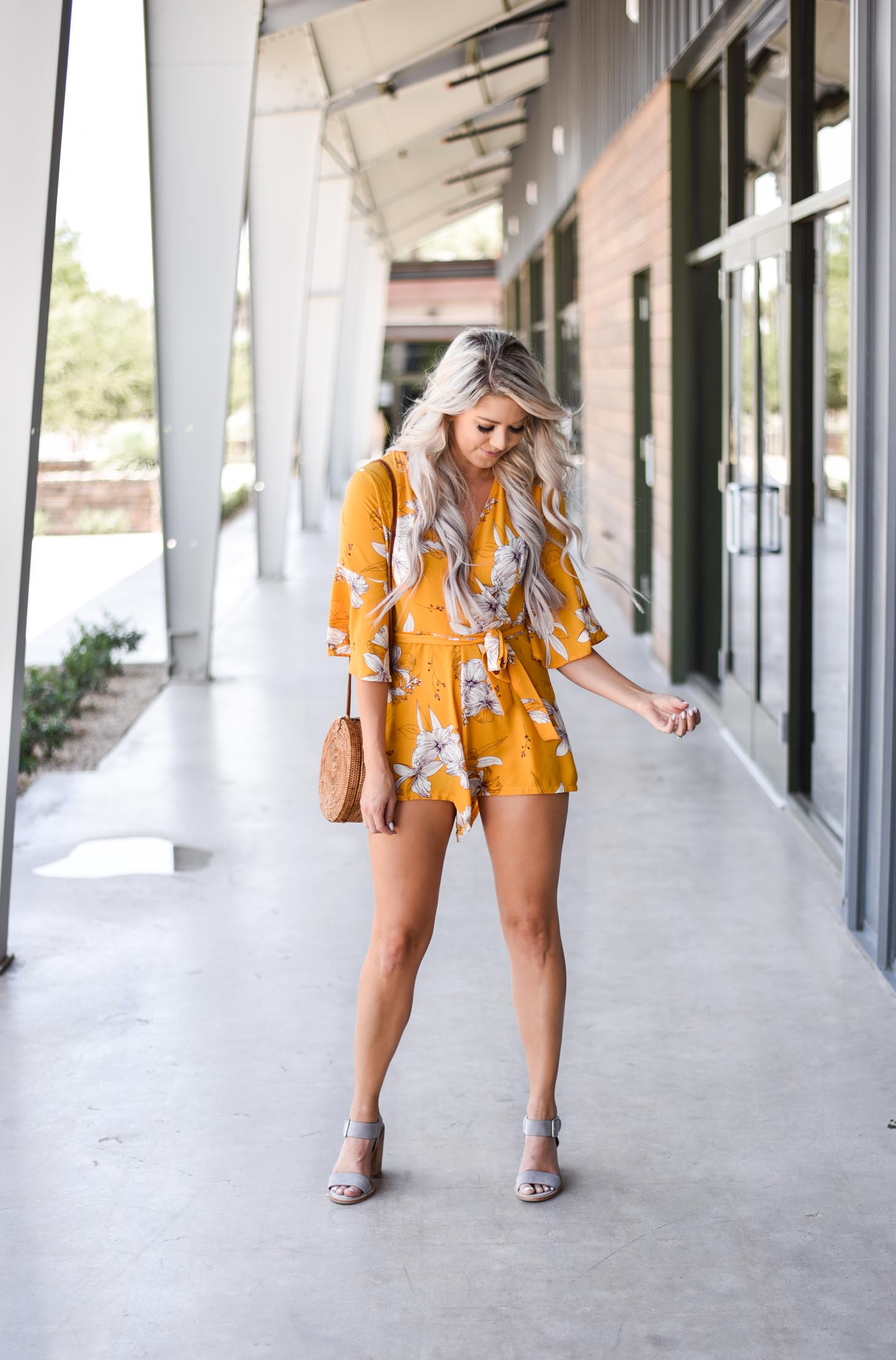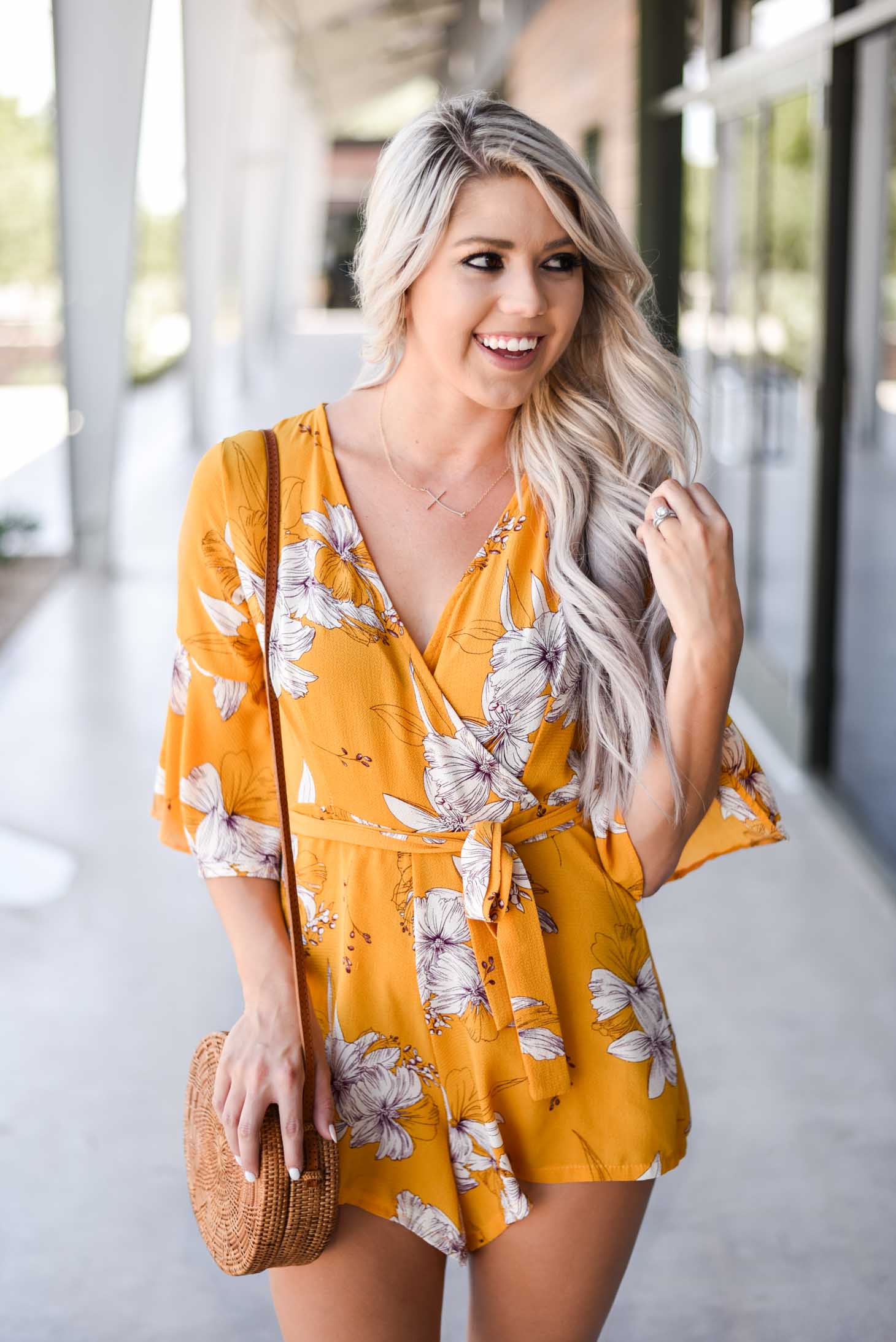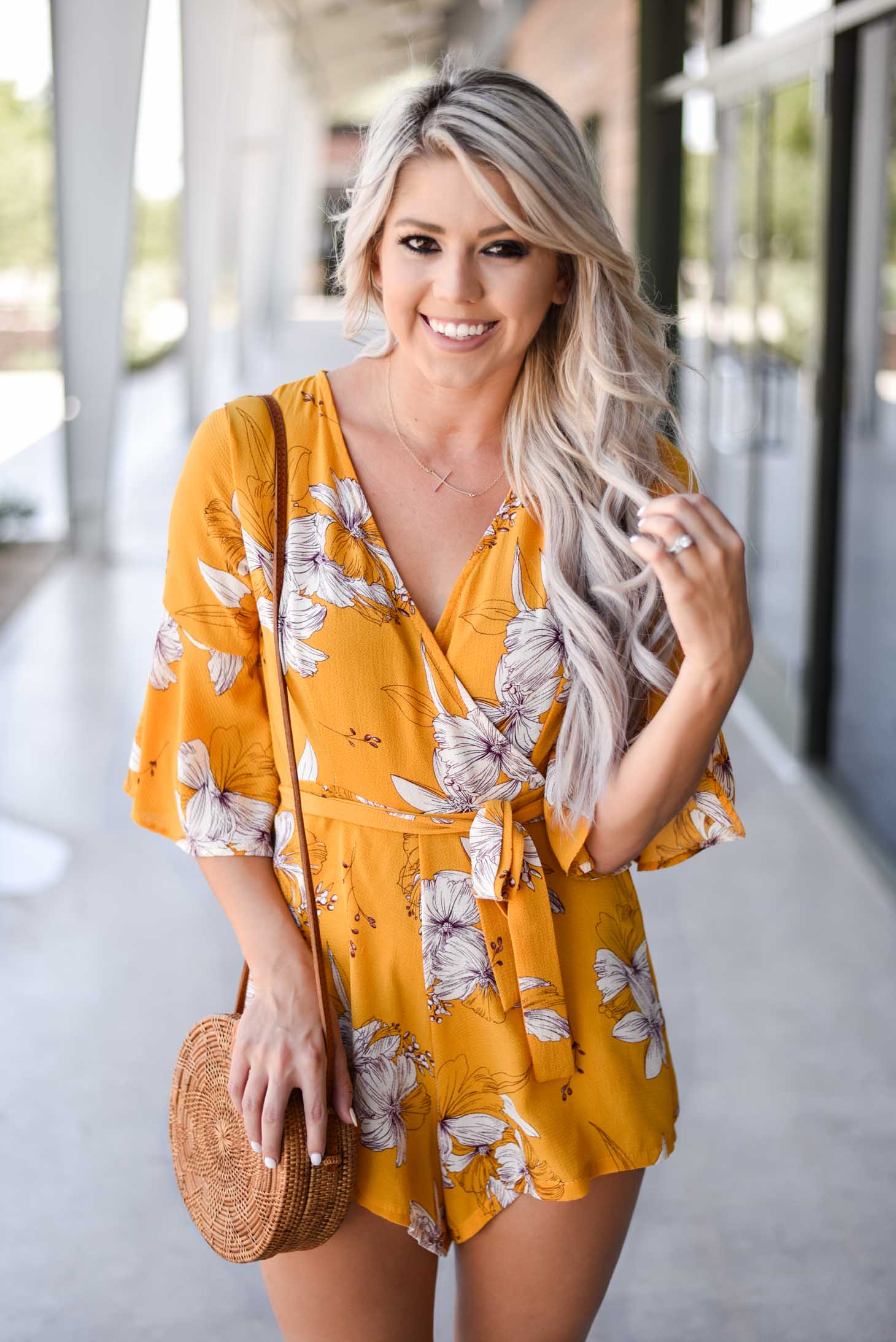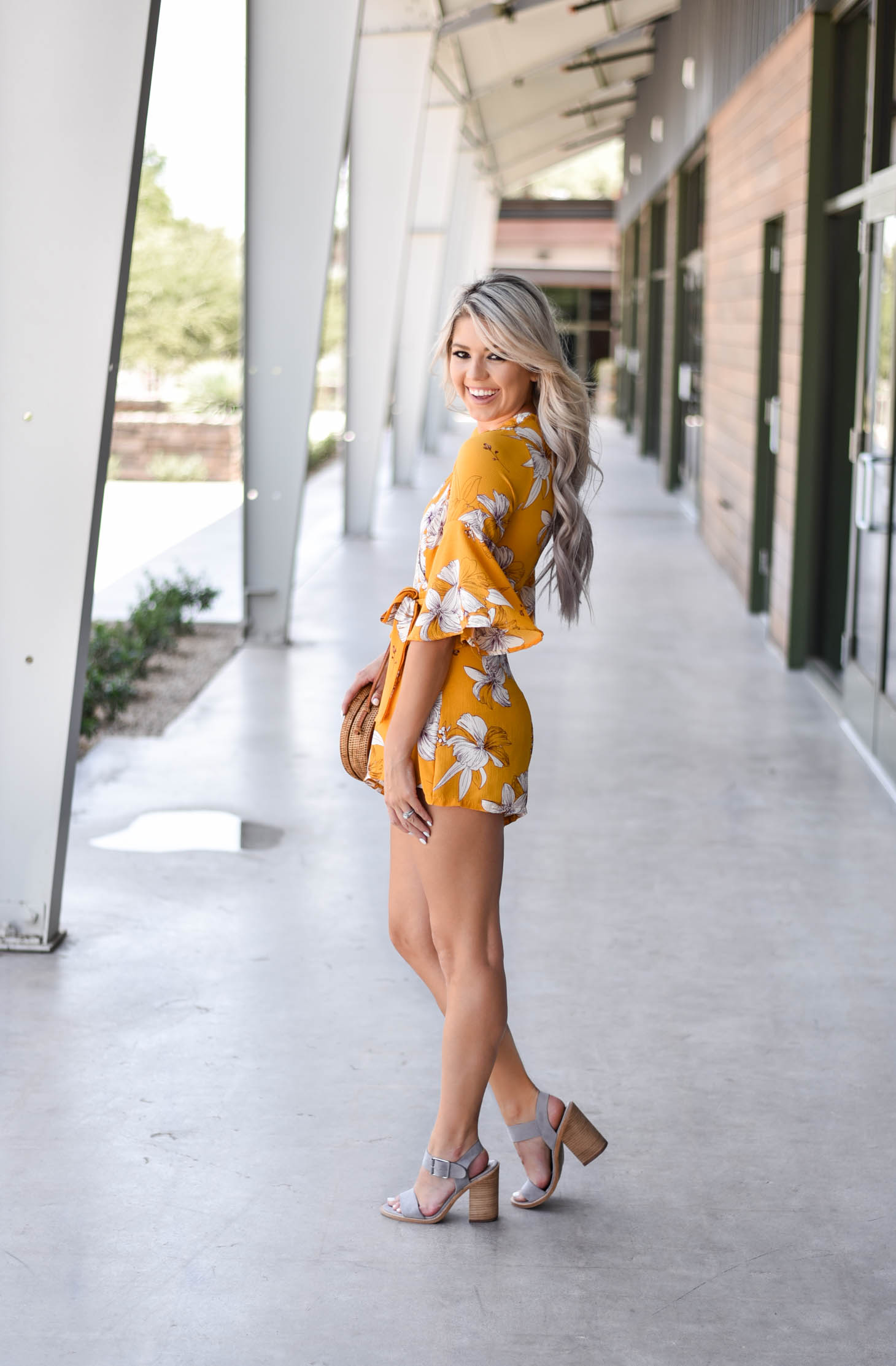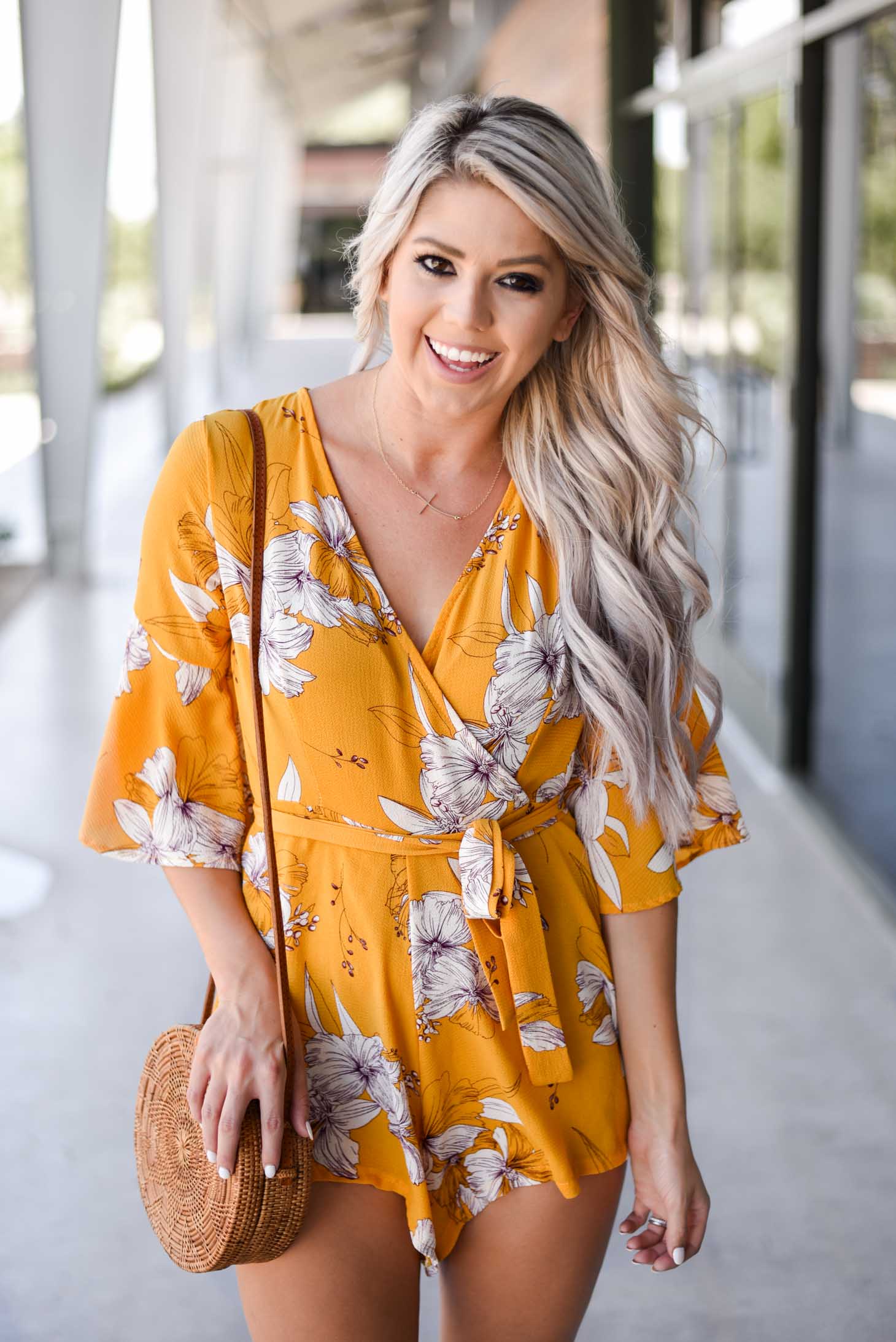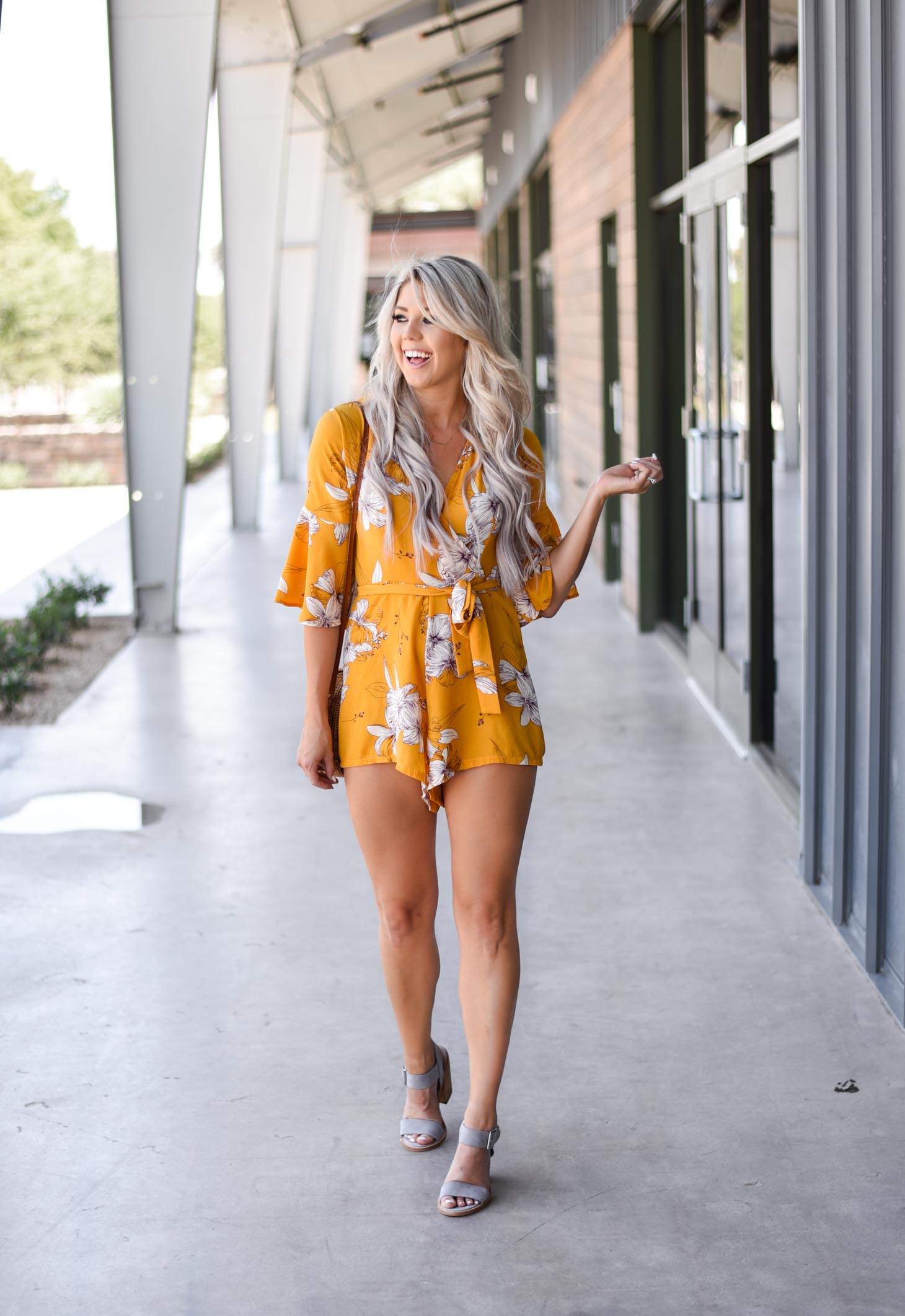 Romper (under $40) c/o Chichwish // Heels // Necklace c/o Truly Blessed Jewels // Bag
I found it! The perfect transitional romper from Summer to Fall! This Chicwish romper is under $40 and is selling fast! It's safe to say I am crushing hard on this color yellow. I may have picked several items from Chicwish all in this color without noticing! Hah! It's a great color for Fall too. I'm super excited to wear this romper with some boots when (if) it ever cools off here!
I paired this romper with my absolute favorite new heels! I think grey heels are also a great way to transition your summer looks into Fall. They are insanely comfortable for the price! They are a must if you're looking for a great pair of heels to wear the next few months.
My absolute favorite necklace that I'm sure you've been seeing me wear in all my Instagram stories. I'm obsessed! It's from Truly Blessed Jewels. I couldn't think of a necklace I like more!
To prove that I am obsessed with this color AND Chicwish, here is another look I recently posted on Instagram! Another great transitional look if you pair it with some boots!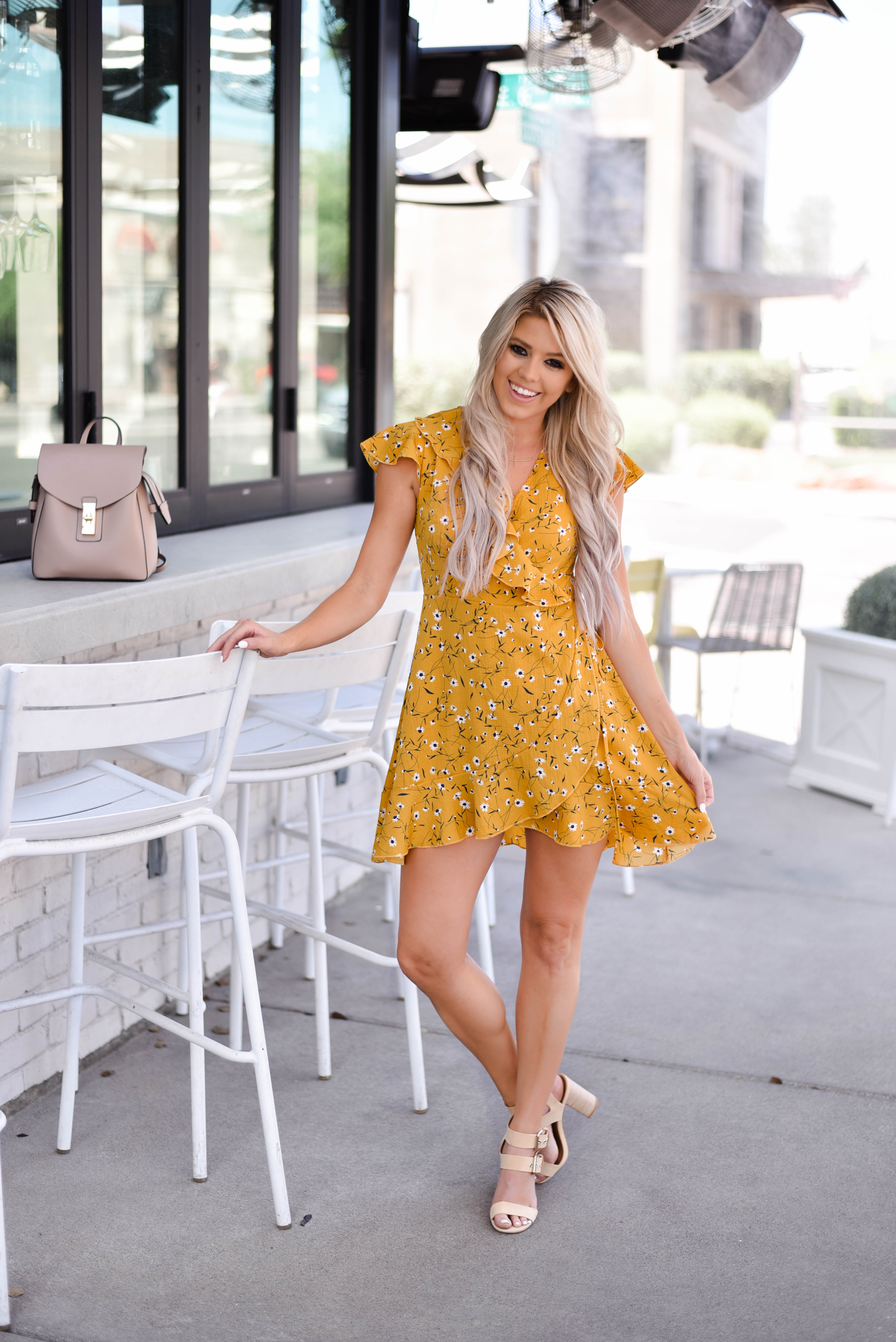 Dress c/o Chicwish // Heels c/o Red Dress Boutique // Backpack c/o Vici Dolls
Thank you to Chicwish for sponsoring this post and to Truly Blessed Jewels, Red Dress Boutique and Vici Dolls for contributing to this post!
Shop the Post