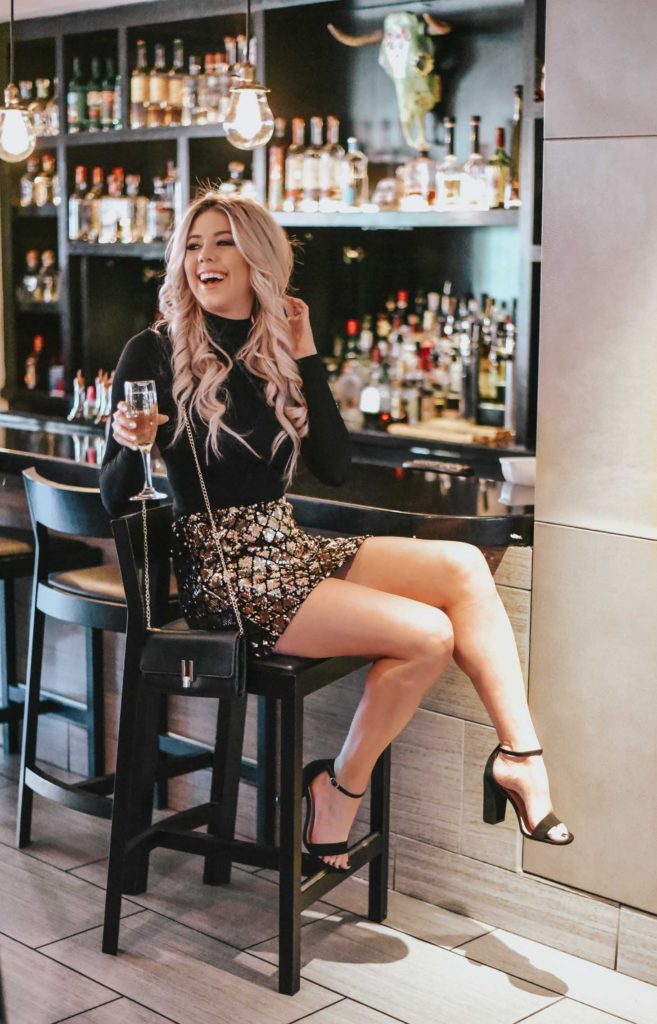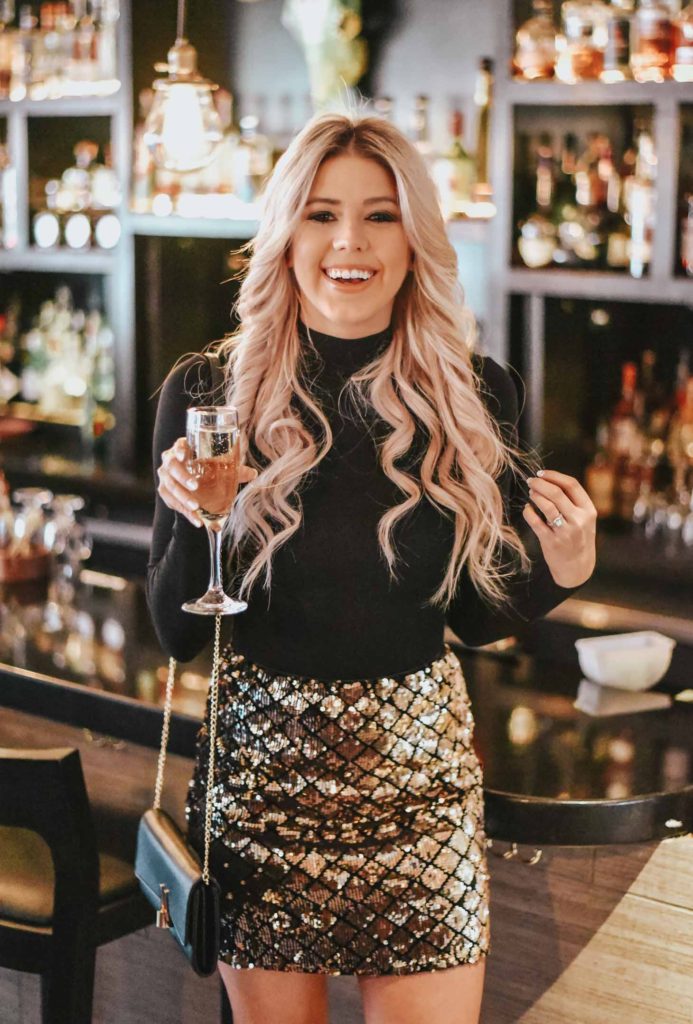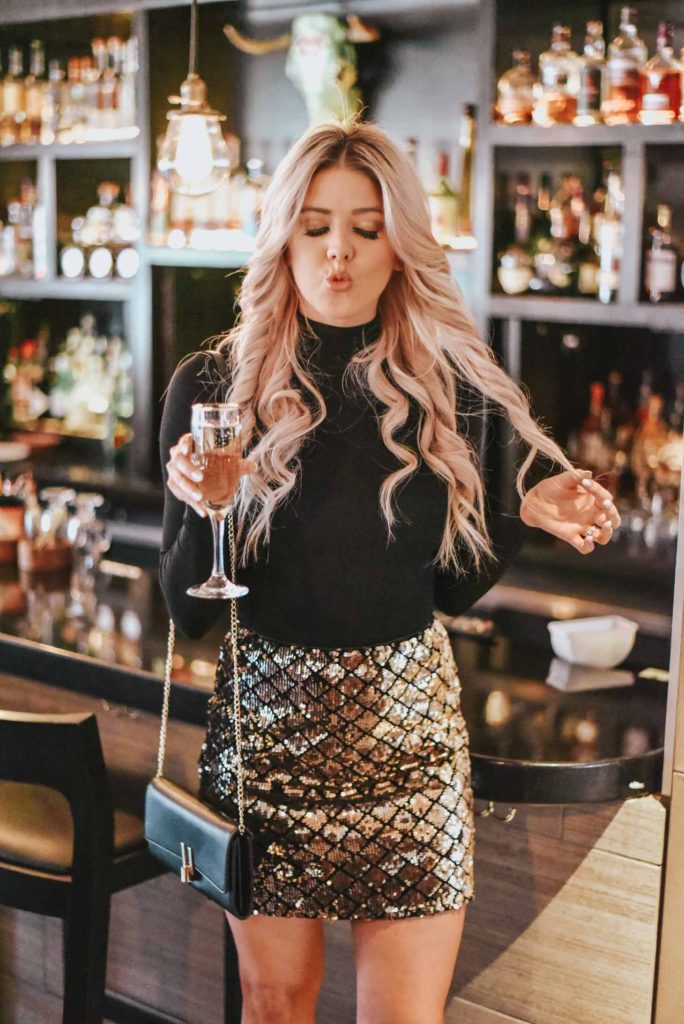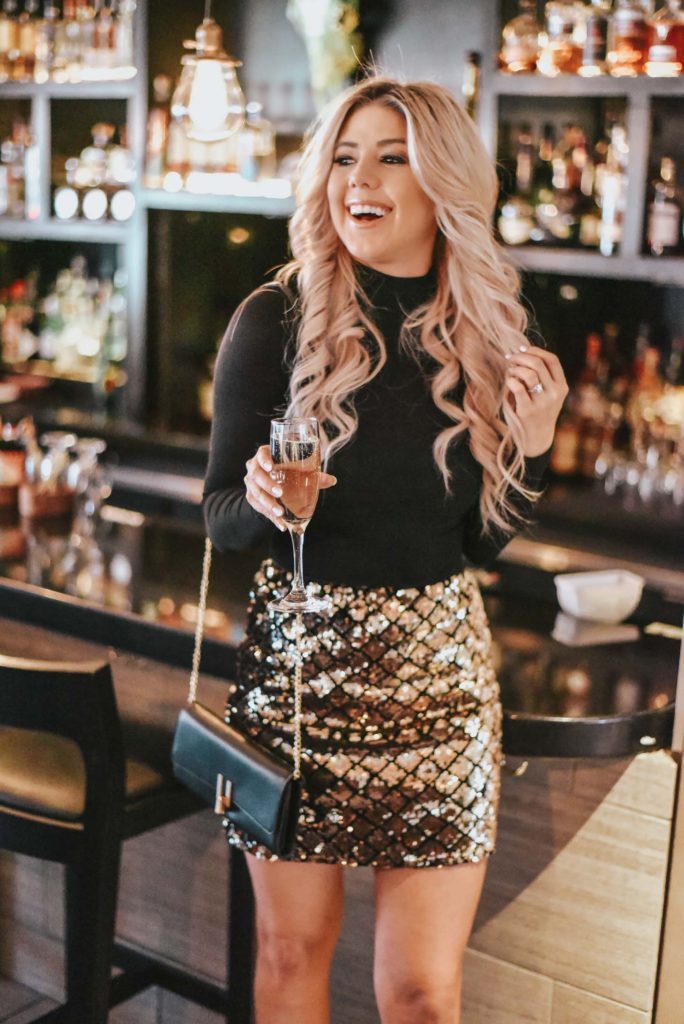 Top, Similar Skirt and Bag c/o Red Dress Boutique // Heels

Yesterday, I shared an alternative New Years Look here, but today it's all about the sparkle! I am a sucker for all things glitz and glam when it comes to New Years Eve. This Red Dress Boutique look is the perfect price point for the occasion too!
I think a lot of other ladies feel the same way because this skirt is currently on a waitlist. BUT, this skirt is similar and selling fast. Pair it with a fabulous black turtleneck and some black heels and you're set!
Looking for something else?! I've got you covered. Check out all these fun New Years Eve ideas below. Happy Shopping!
Dresses

Rompers & Jumpsuits

Tops

Skirts & Pants

Shoes

Outerwear

Bags & Accessories