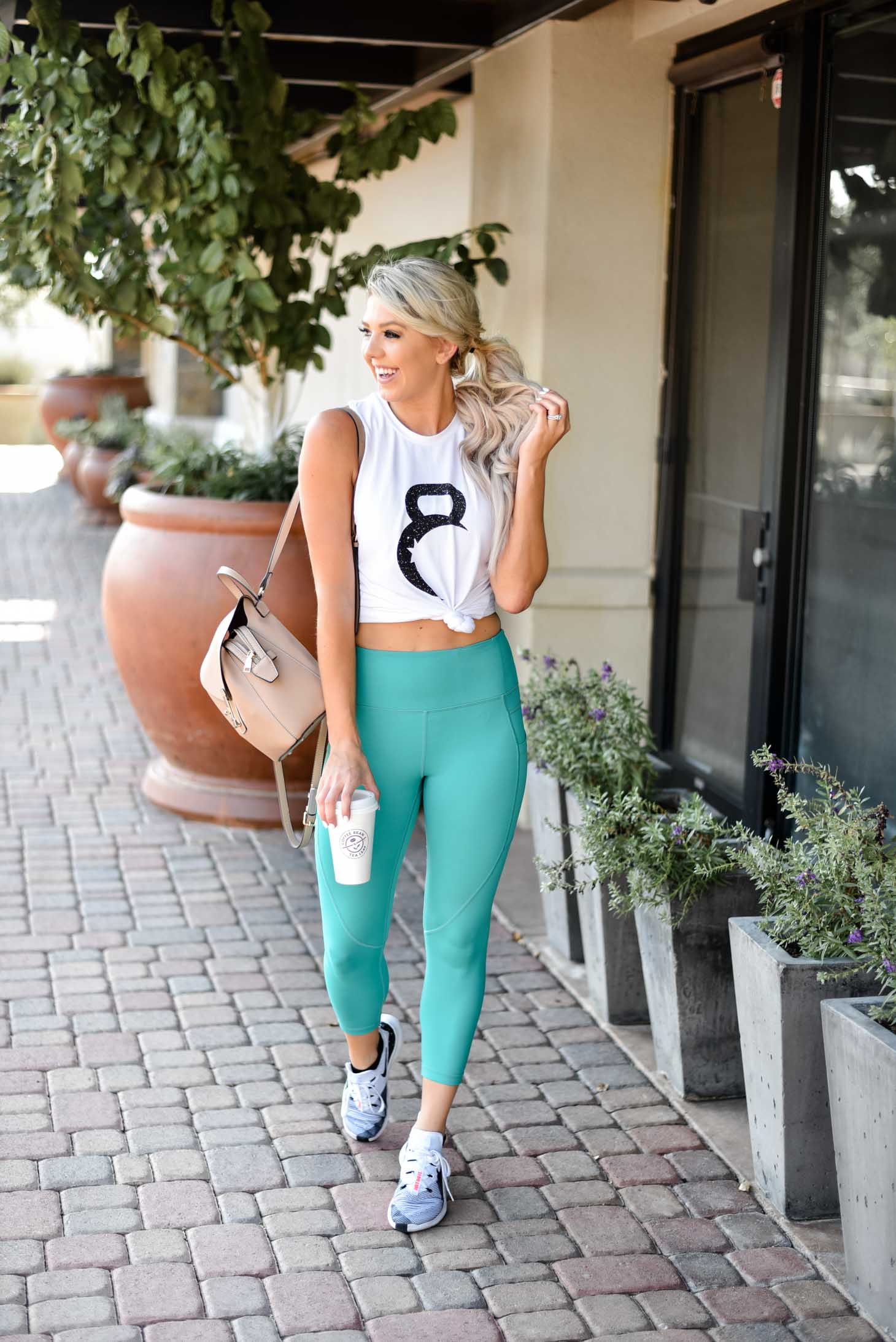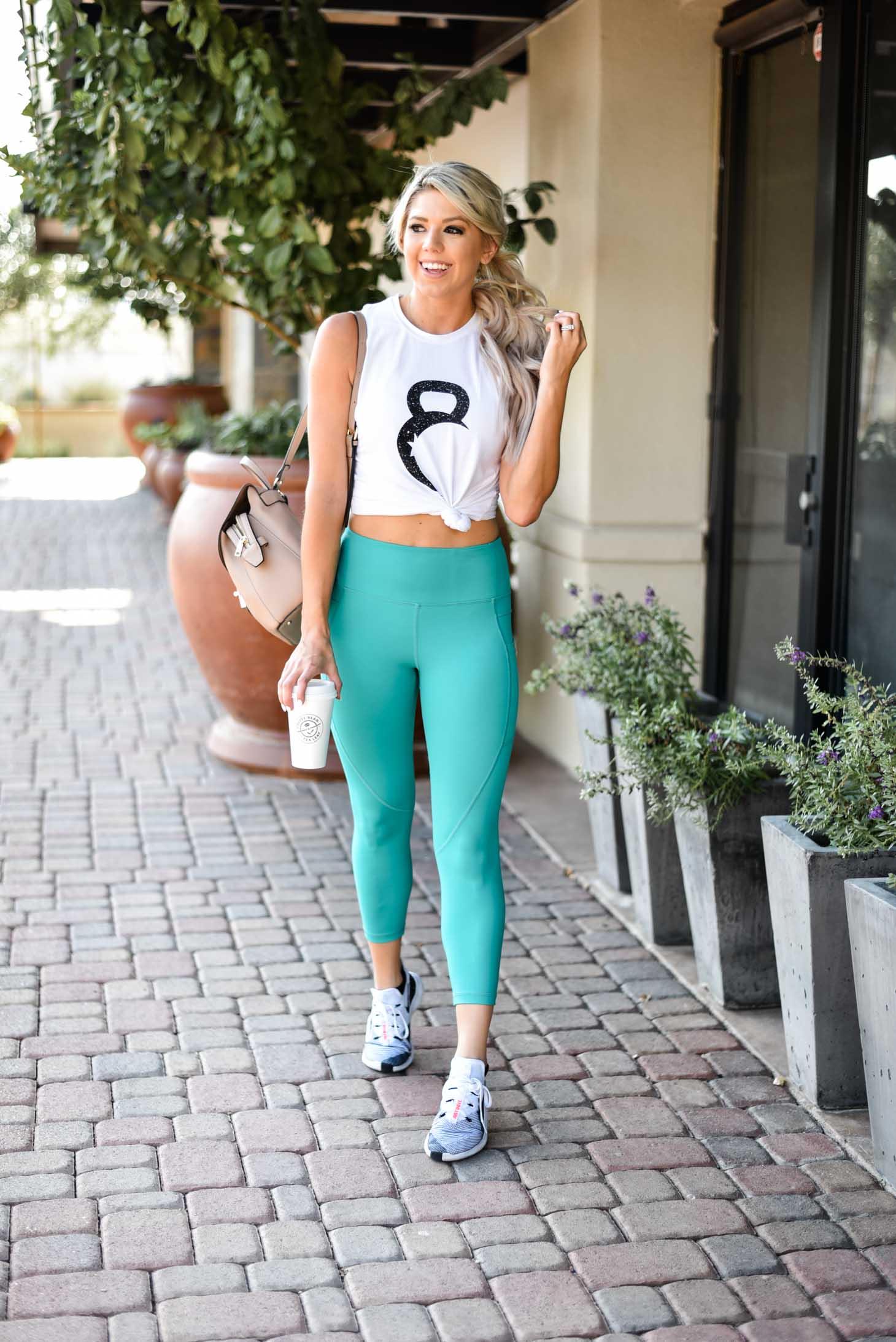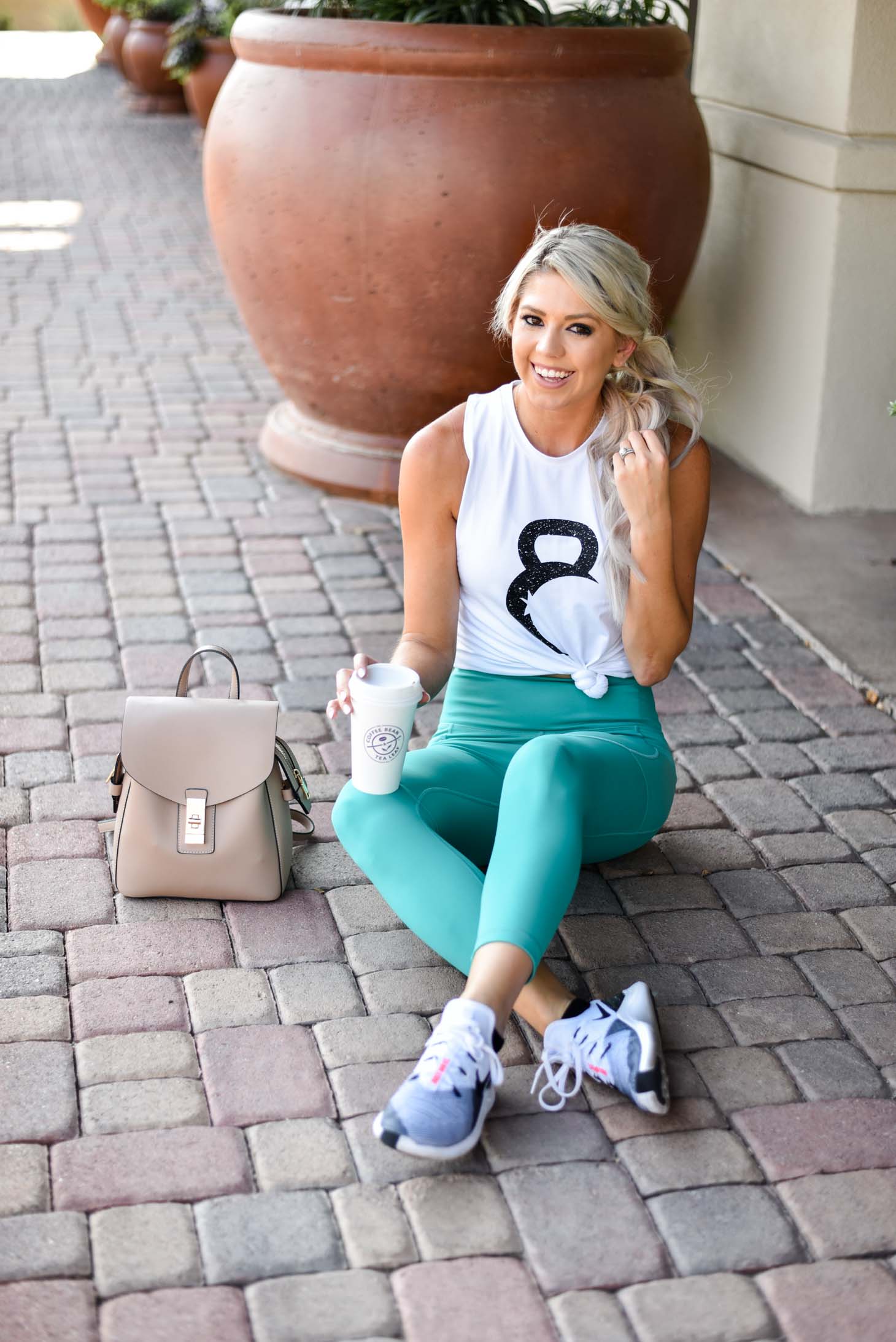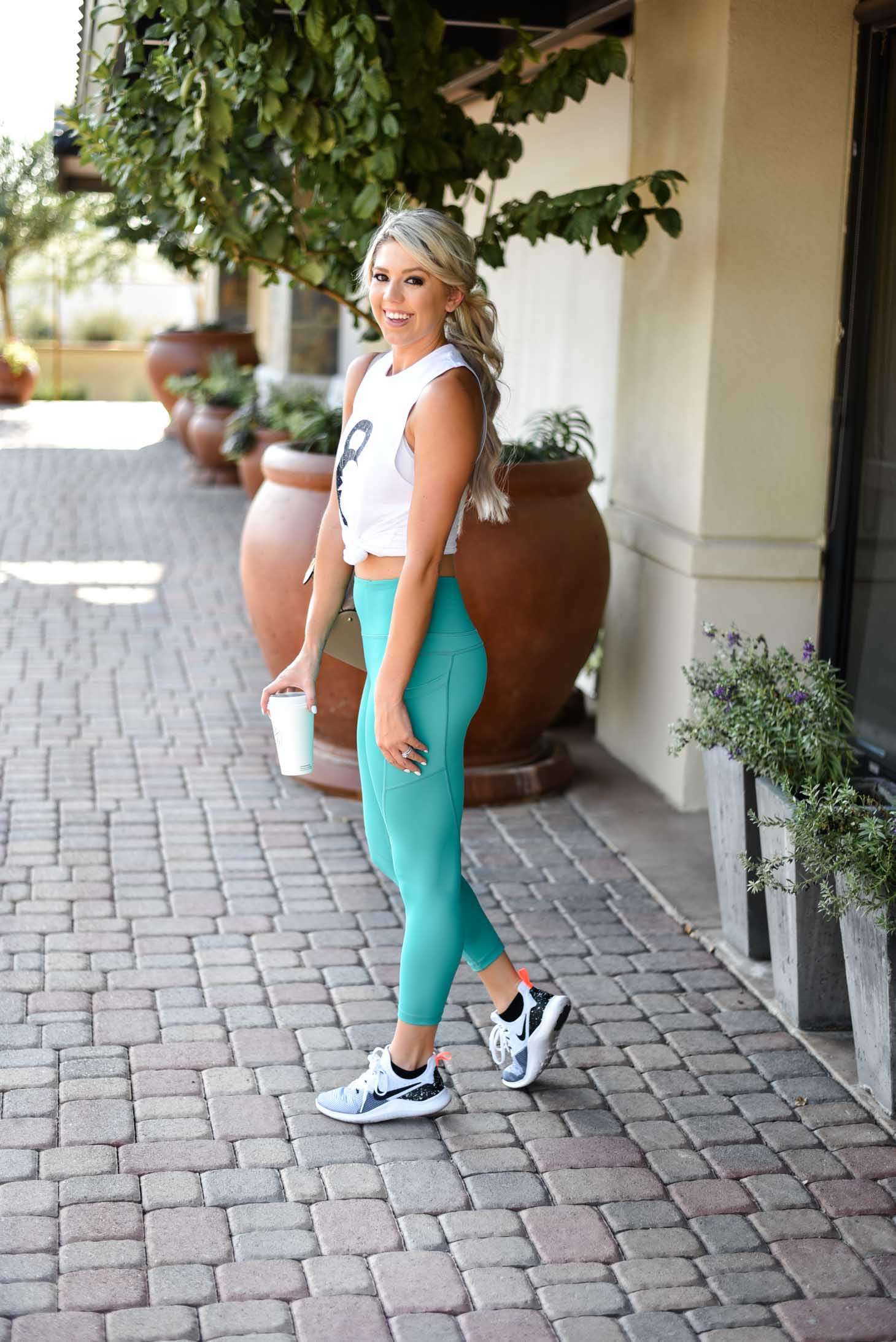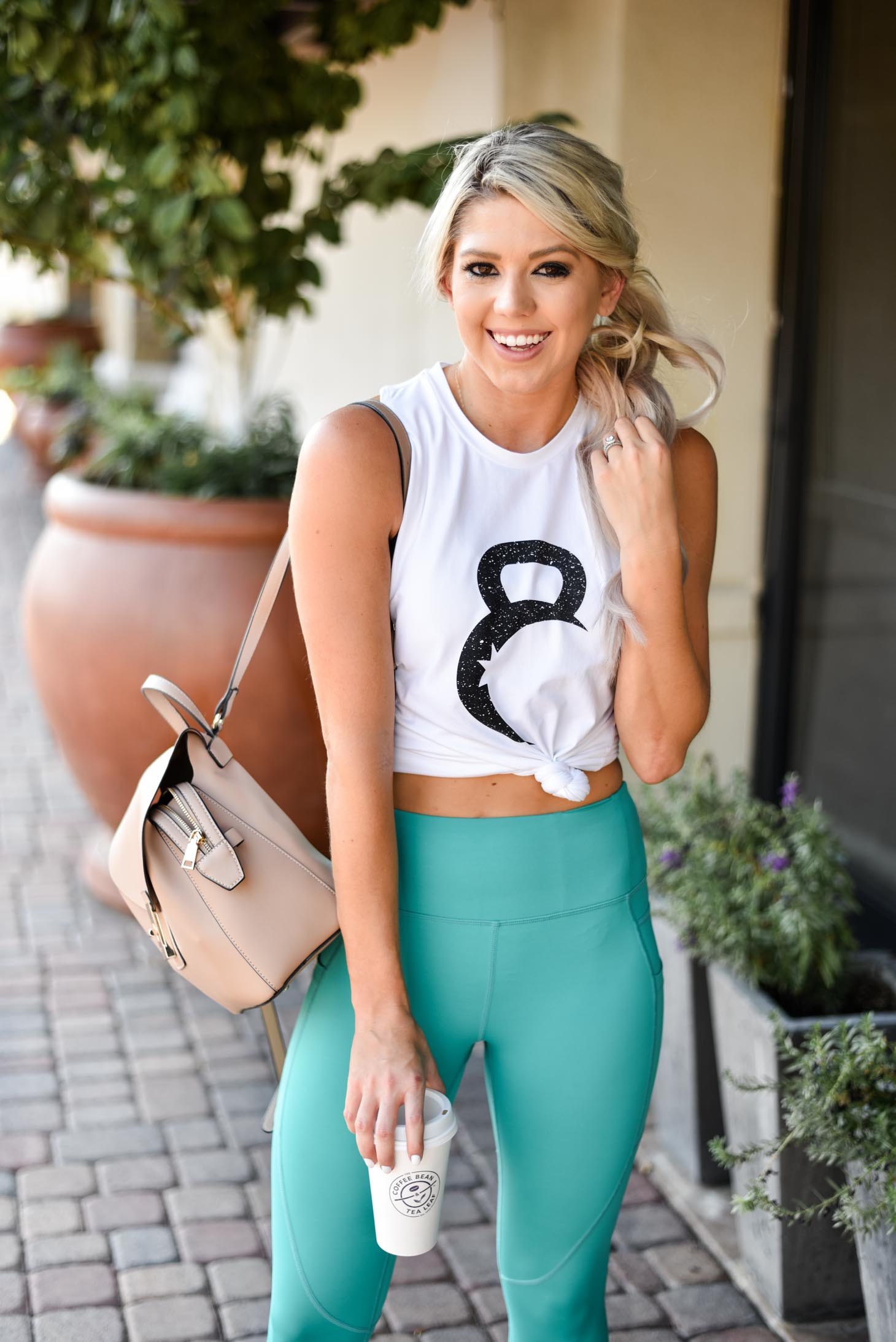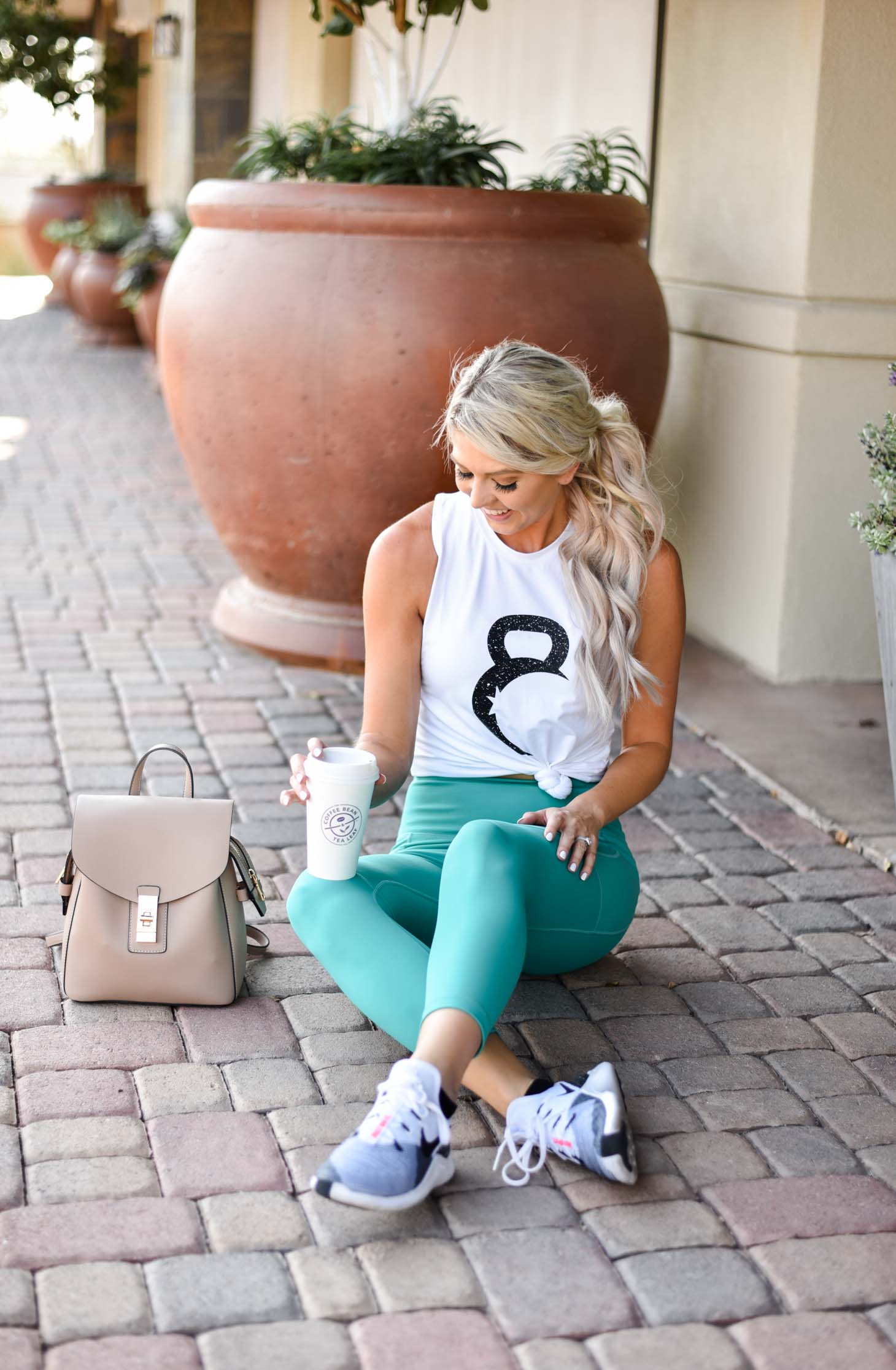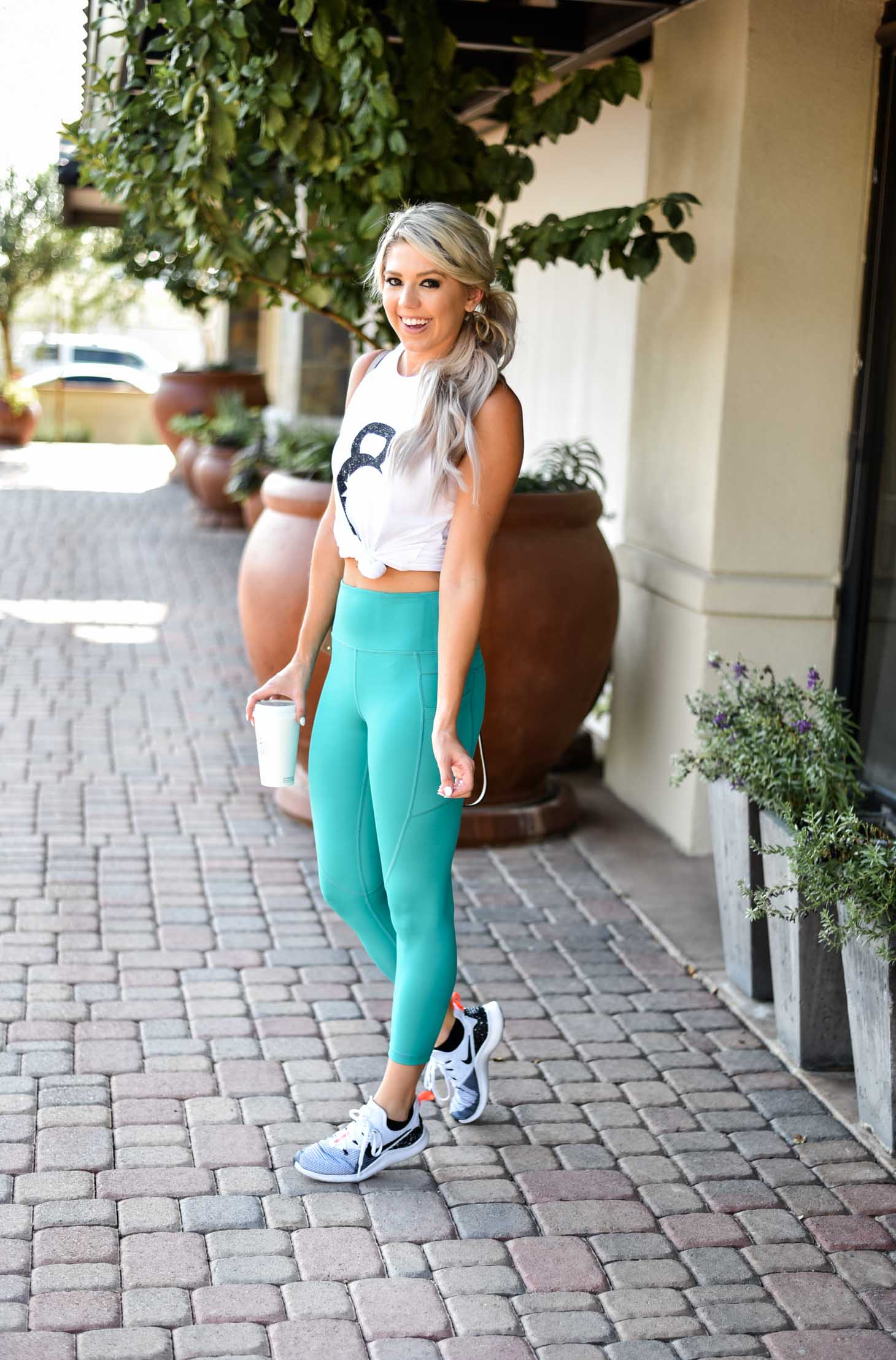 Tank, Sports Bra and Leggings c/o Zyia // Shoes // Backpack c/o Vici Dolls
Talk about sweating in comfort! I mean, I don't know if I have worn anything softer! I recently discovered Zyia Fit and began working with their rep, Melissa. First of all, she is the absolute sweetest girl ever. She helped me with sizing and answered all my questions about fit and style. Be sure to take a look at her catalog and reach out to her if you have any questions!
Now, onto the look. I wore this look to Barre3 this week and it was the most comfortable look! Let's start with the leggings… They do a great job of form fitting to your body and sucking it all in for ya! 😉 I love the high waist fit. Plus, the color just makes me so happy! Coming in under $60, they are cheaper than their competitors and totally own in the quality and comfort!
You can't quite see the sports bra underneath this tank, but it's insanely soft and fits just right. I hate when some sports bras pinch underneath the armpit area and make it all "squishy." LOL! The cut of this bra is a little lower on the sides and doesn't make me feel crammed! It's amazing.
And speaking of the tank, can we please just agree that this is the cutest?! I love the kettle bell mixed with the moon. Such a great workout image! Now, when I say this baby is soft, it's not an understatement in the slightest. It may be one of the softest tanks I've ever worn in my life. Did I make you want to buy it yet?! 😉 You'll love it!
I am so impressed with Zyia Active. I will be definitely trying more of their amazing workout looks in the future!
Thank you to Melissa Shepherd – Zyia Active Rep – for sponsoring this post and to Vici Dolls for contributing to this post!
Shop the Post
Tank // Sports Bra // Leggings // Backpack