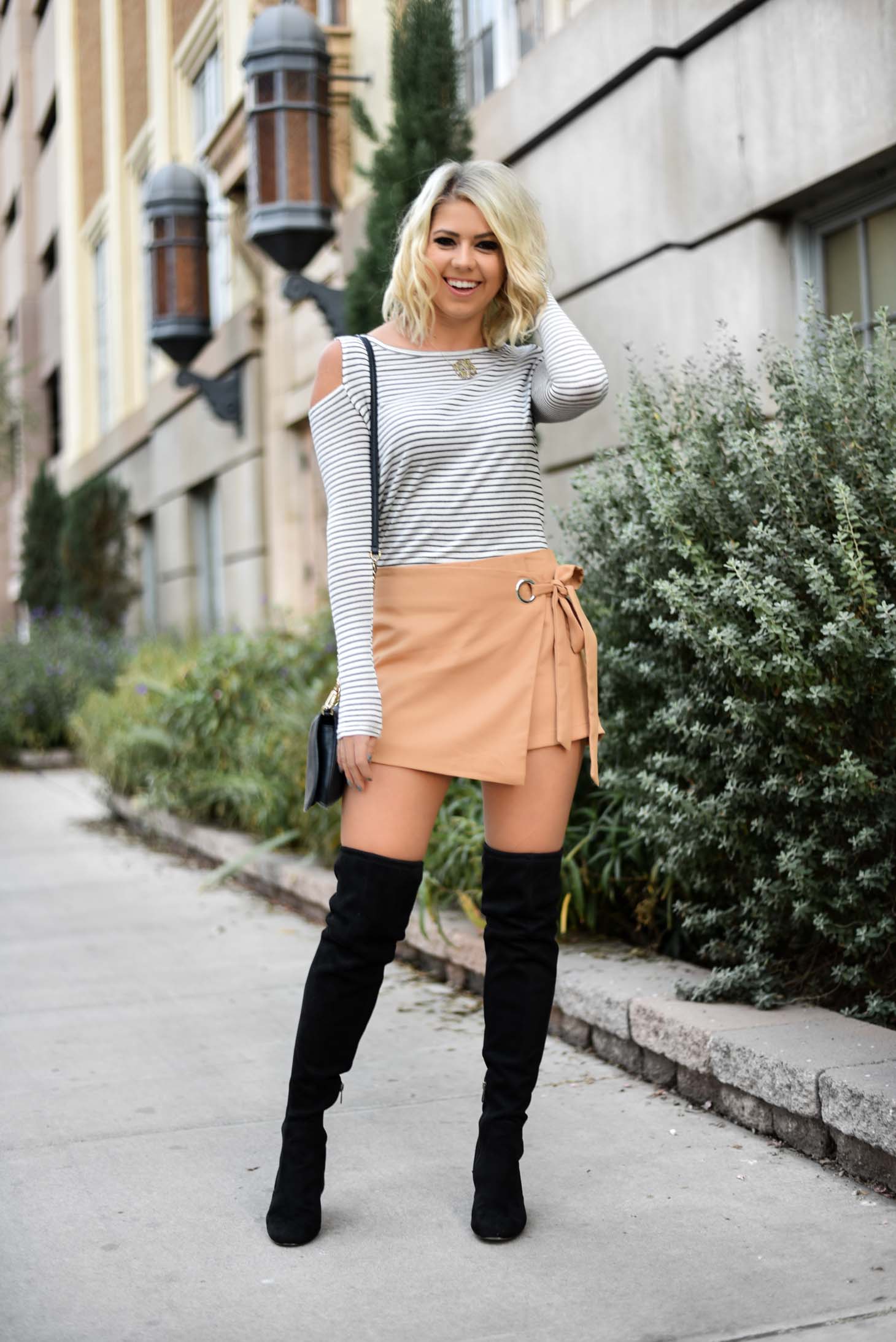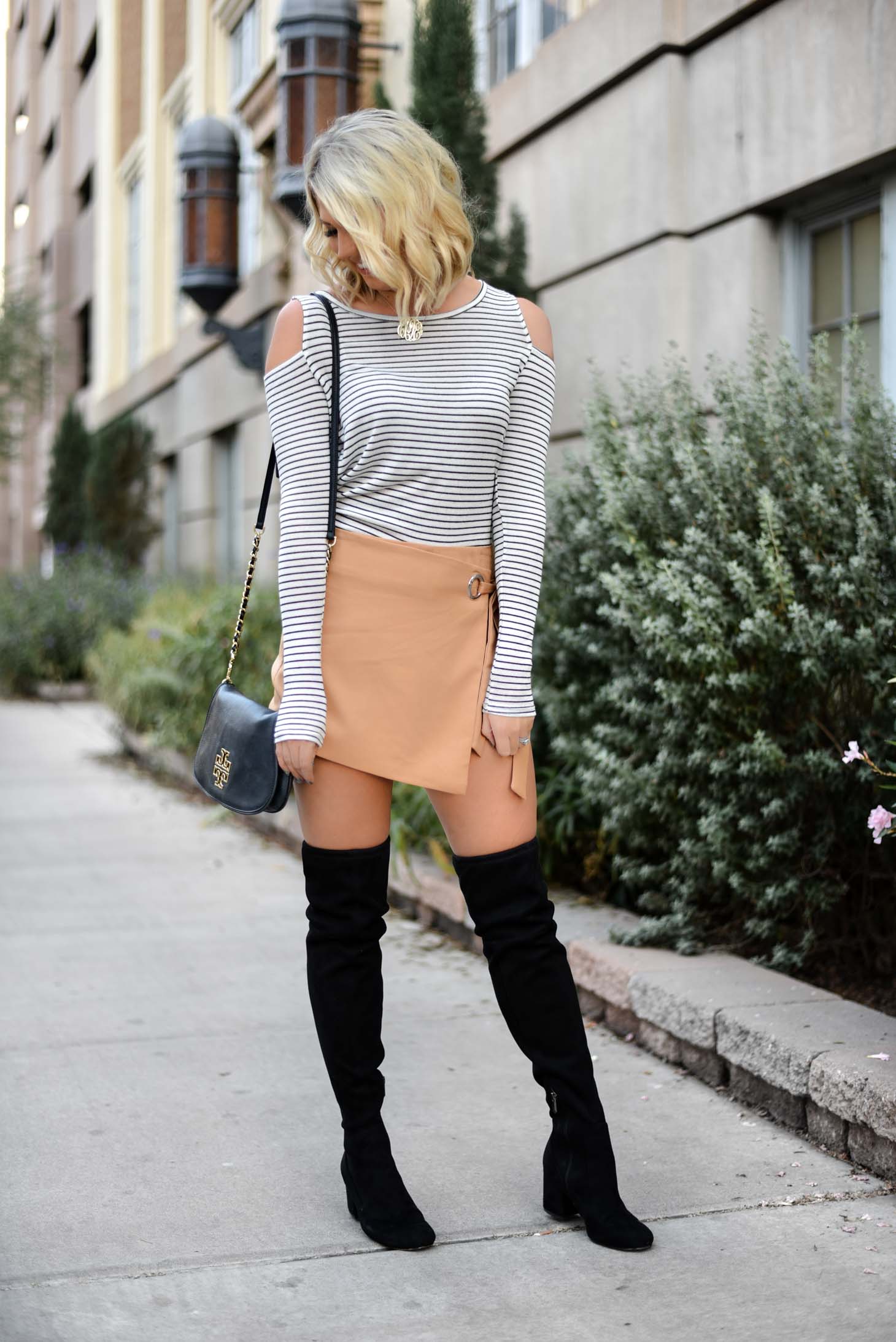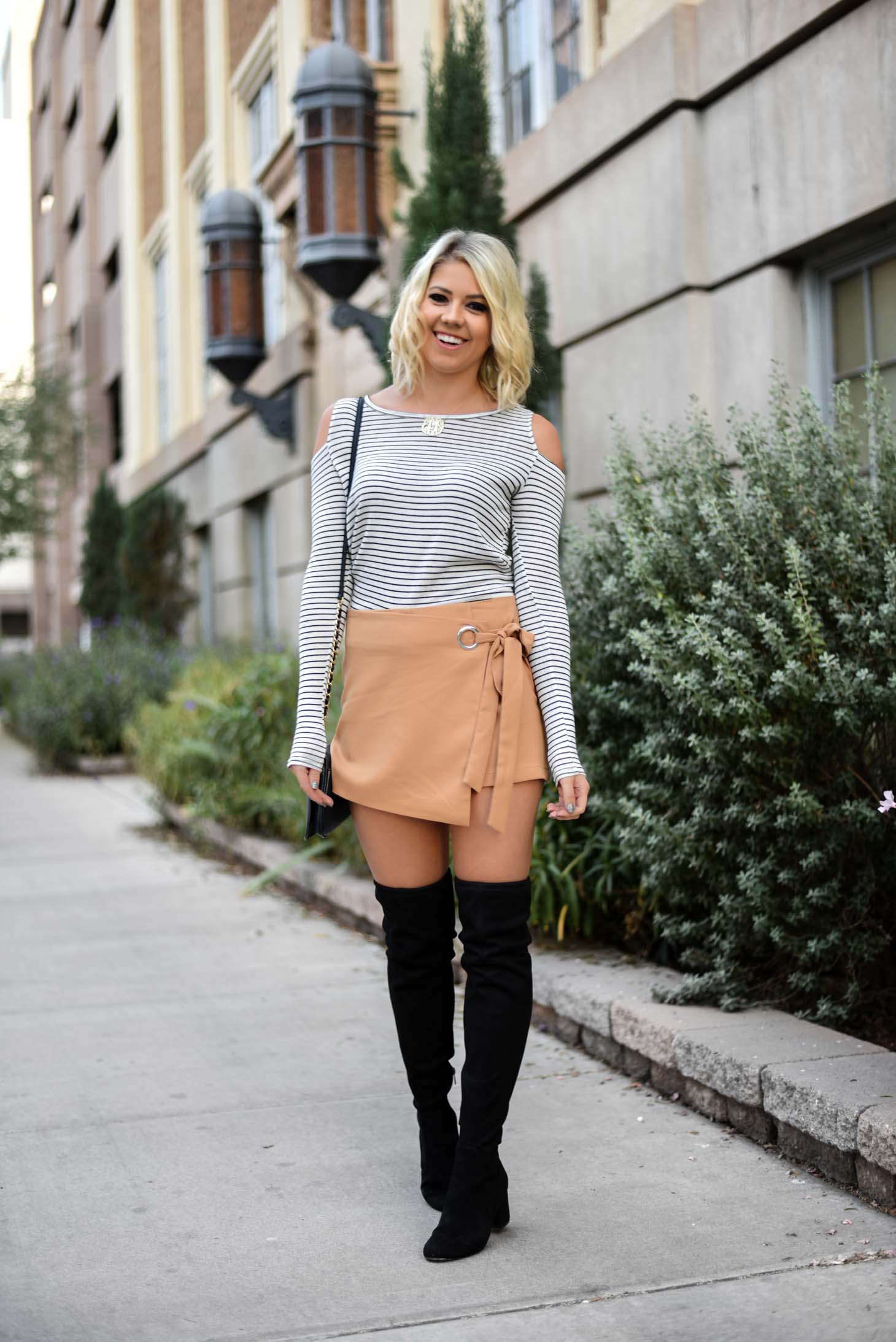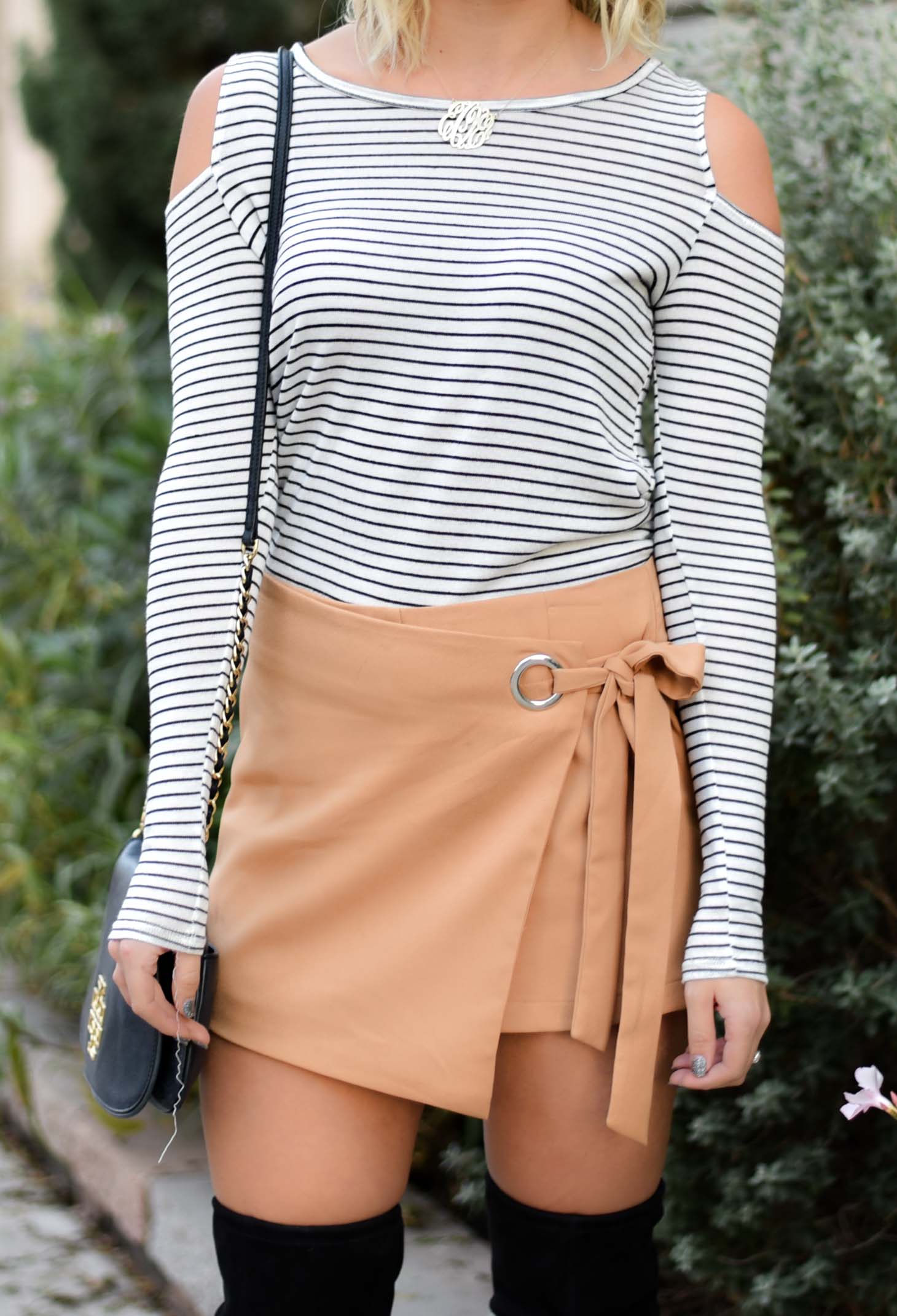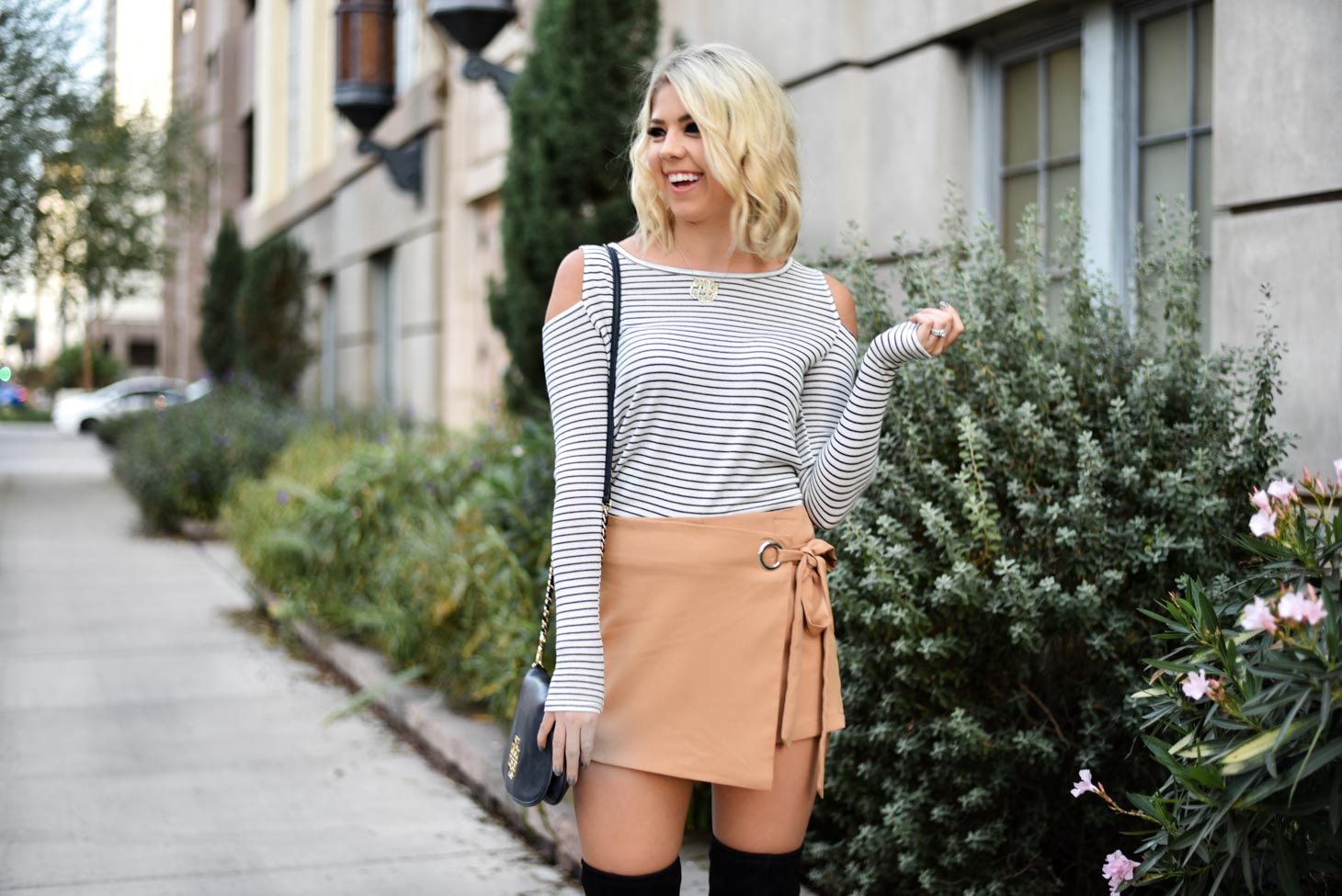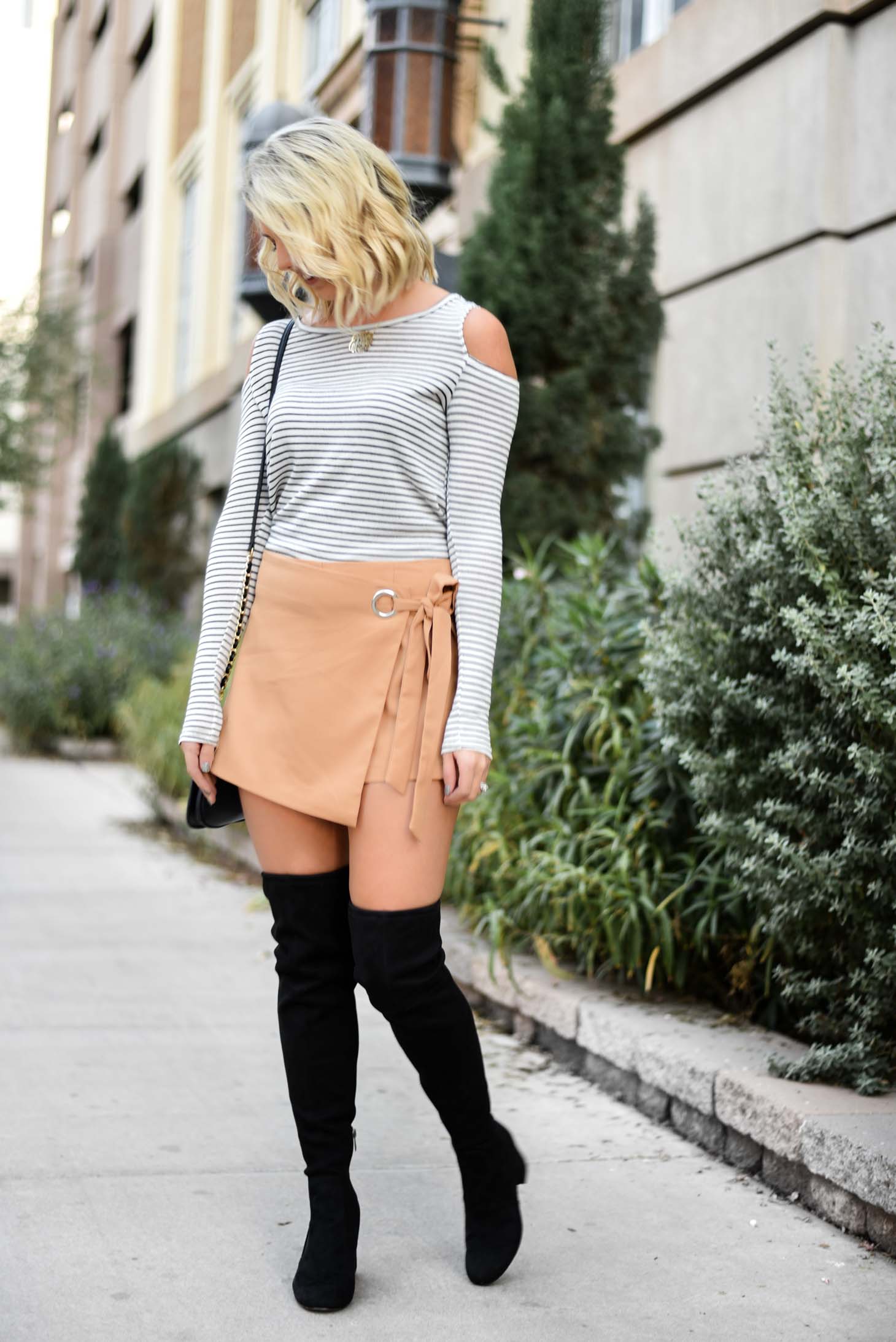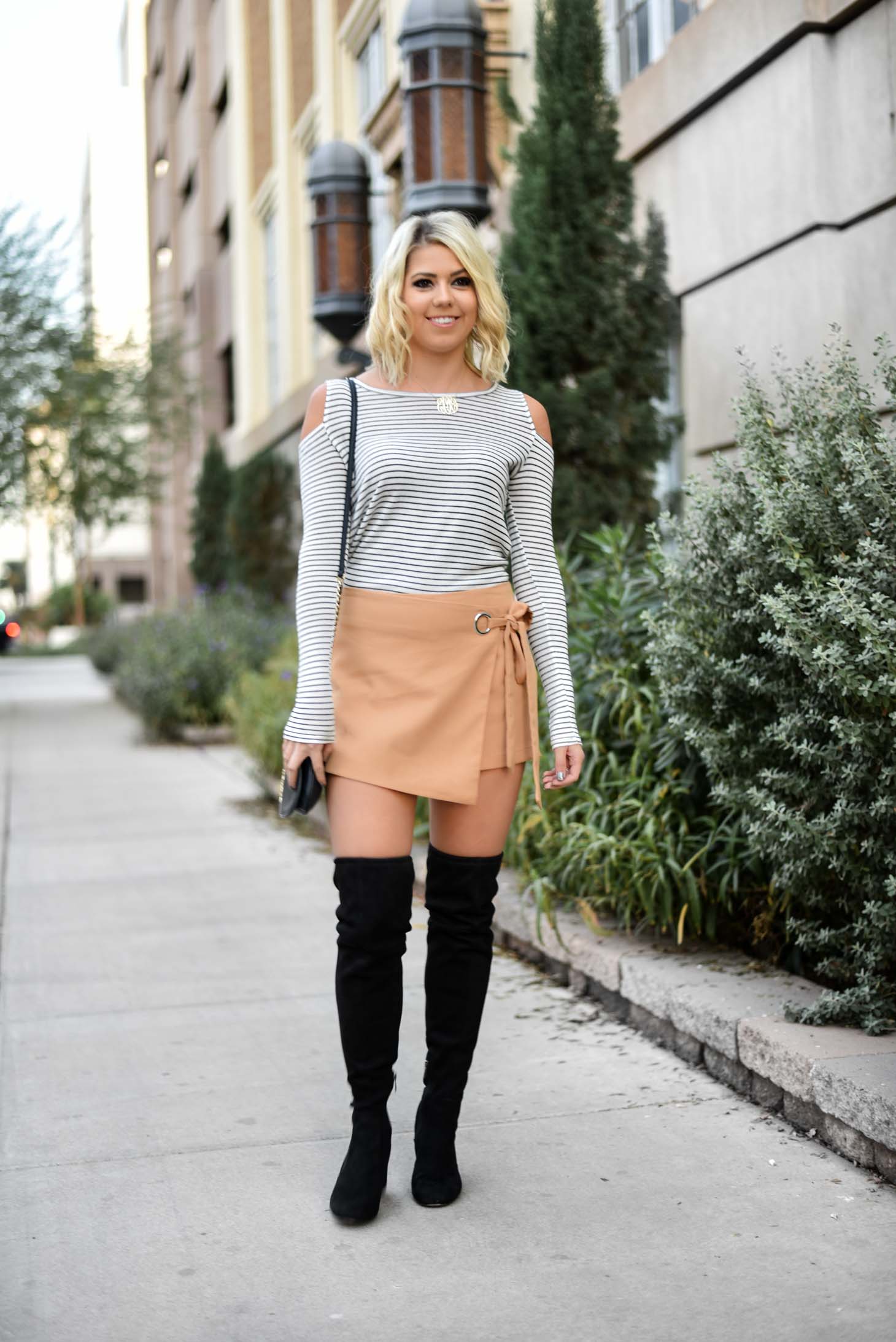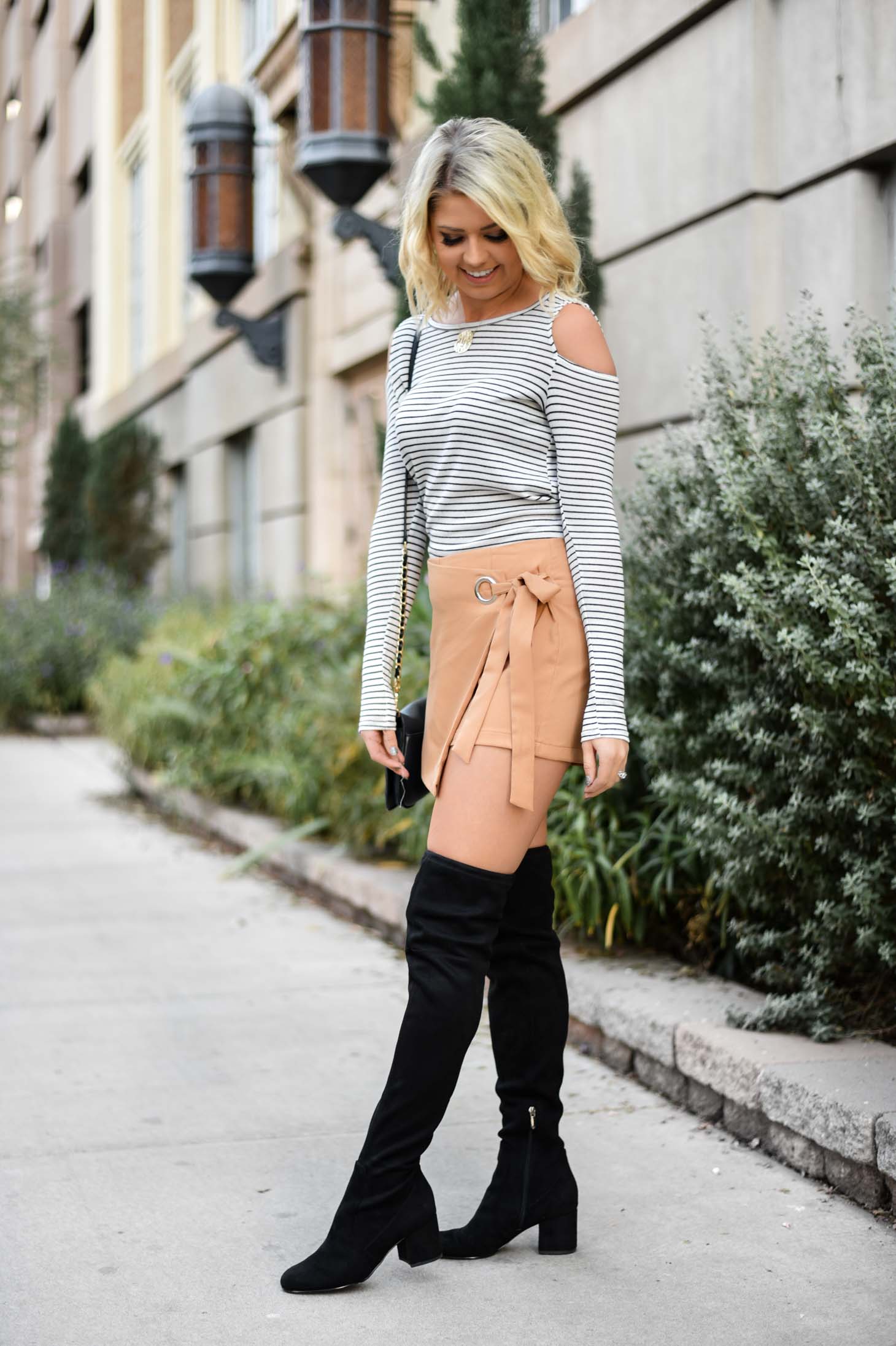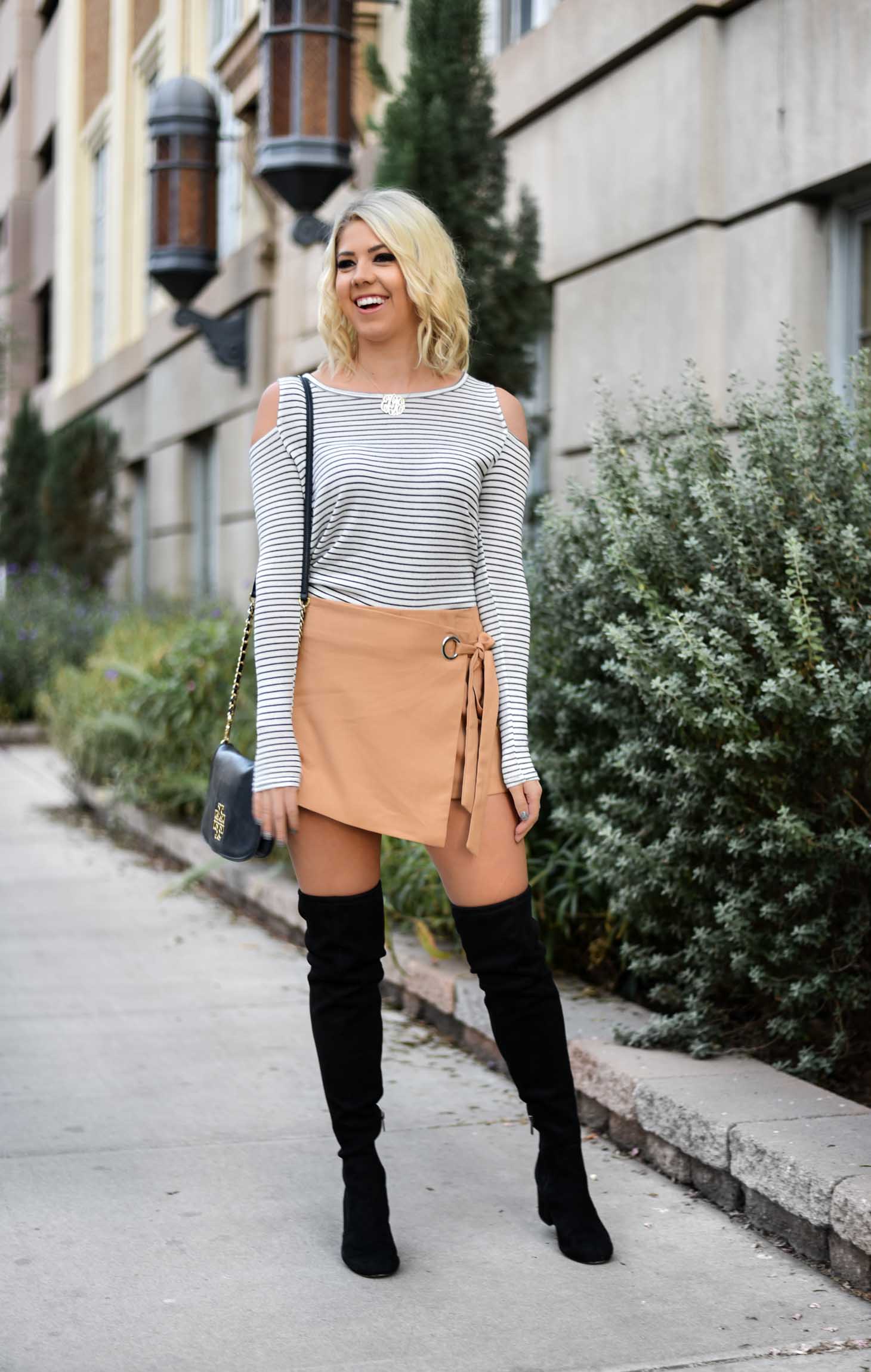 Similar Top (under $30) // Skort // Boots (20% off) // Similar Bag (30% off)  // Monogram Necklace (30% off)
Happy Thanksgiving! Wishing you a wonderful day from my family to yours! We hope it's full of love and laughter, friends and family, and a boatload of turkey and stuffing! 😋 It's days like today that we are reminded just how many blessings God bestows upon us. Feeling so thankful today!
With Black Friday only hours away, I thought I'd share a couple of tips to help you navigate Cyber Week!
Tips for Navigating Cyber Week
Create Lists or Folders – As soon as Halloween hits, I begin compiling folders on my computer desktop. These include Gifts for Her, Gifts for Him, Wishlist Items, etc. When I see something that I think might fit a particular person in my life, I like to drag the link into my desktop to look at later. This is essentially how I keep a list. I like that it's clickable and takes me right to where I want to go!
Add Items to Cart Now – I love to add items to my cart before the sale goes live. This way, I know that everything I want is ready to go. I would hate to miss out on something good while trying to search for it and add it to the cart! The early bird gets the worm!
Think Beyond the Holidays – This one is tough for me! I get so focused on finding the perfect gifts for Christmas, that I don't always think ahead to things hubby and I (or just I hehe) might need. Perhaps it's something for the house, or maybe it's for my best friend's birthday coming up, or perhaps it's just a gift for myself that I've always wanted and is now on super sale. Whatever it might be, think ahead and make the most out of the awesome deals this week!
Get Cozy – I must admit that I'm not a big fan of crowds. I generally avoid all stores on Black Friday. Cyber shopping is so much better because there's no discrimination on shopping in slippers! 😉
Stay tuned for some awesome Black Friday deals tomorrow on the blog!
Shop the Post

SaveSave
SaveSave
SaveSave
SaveSave
SaveSave
SaveSave