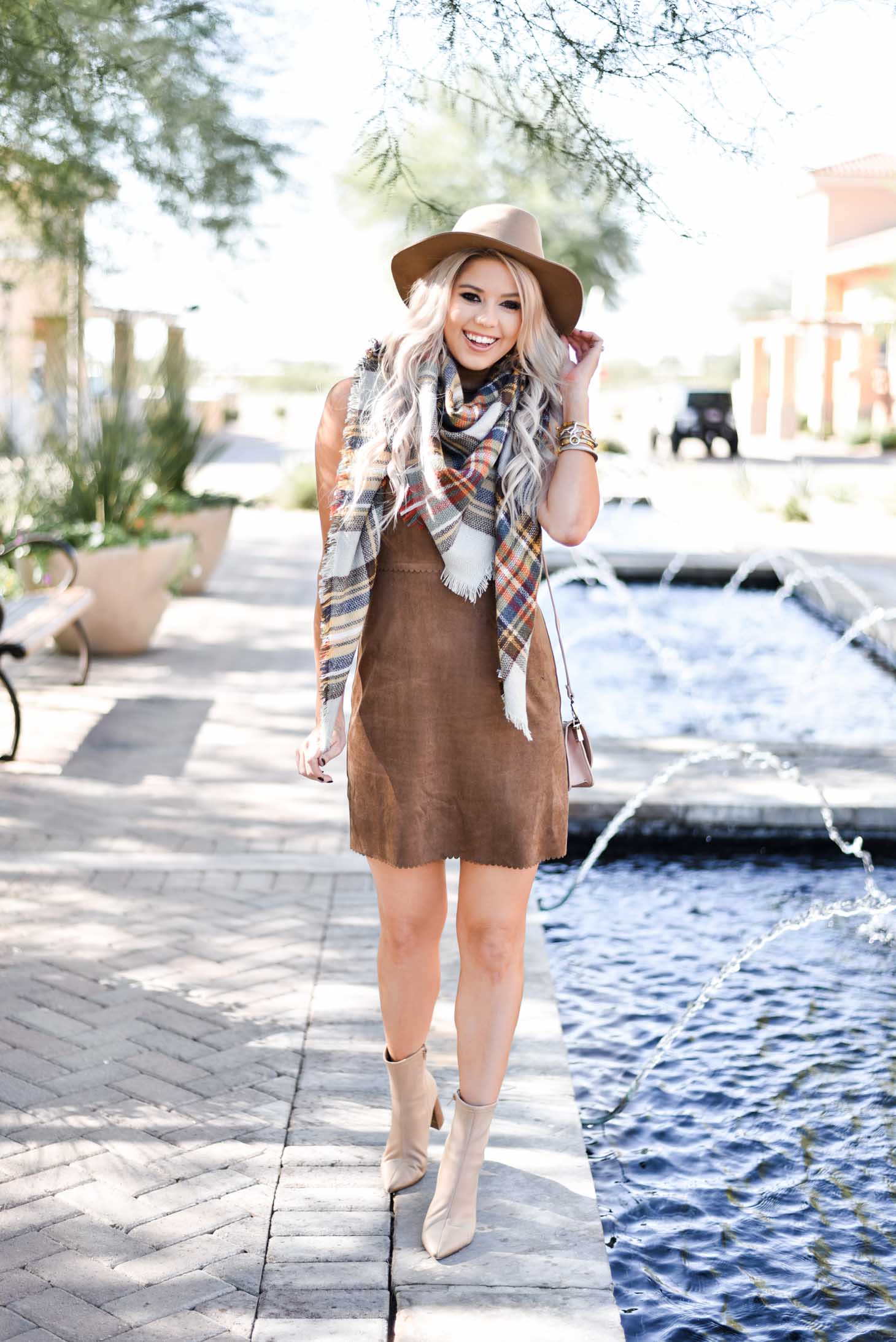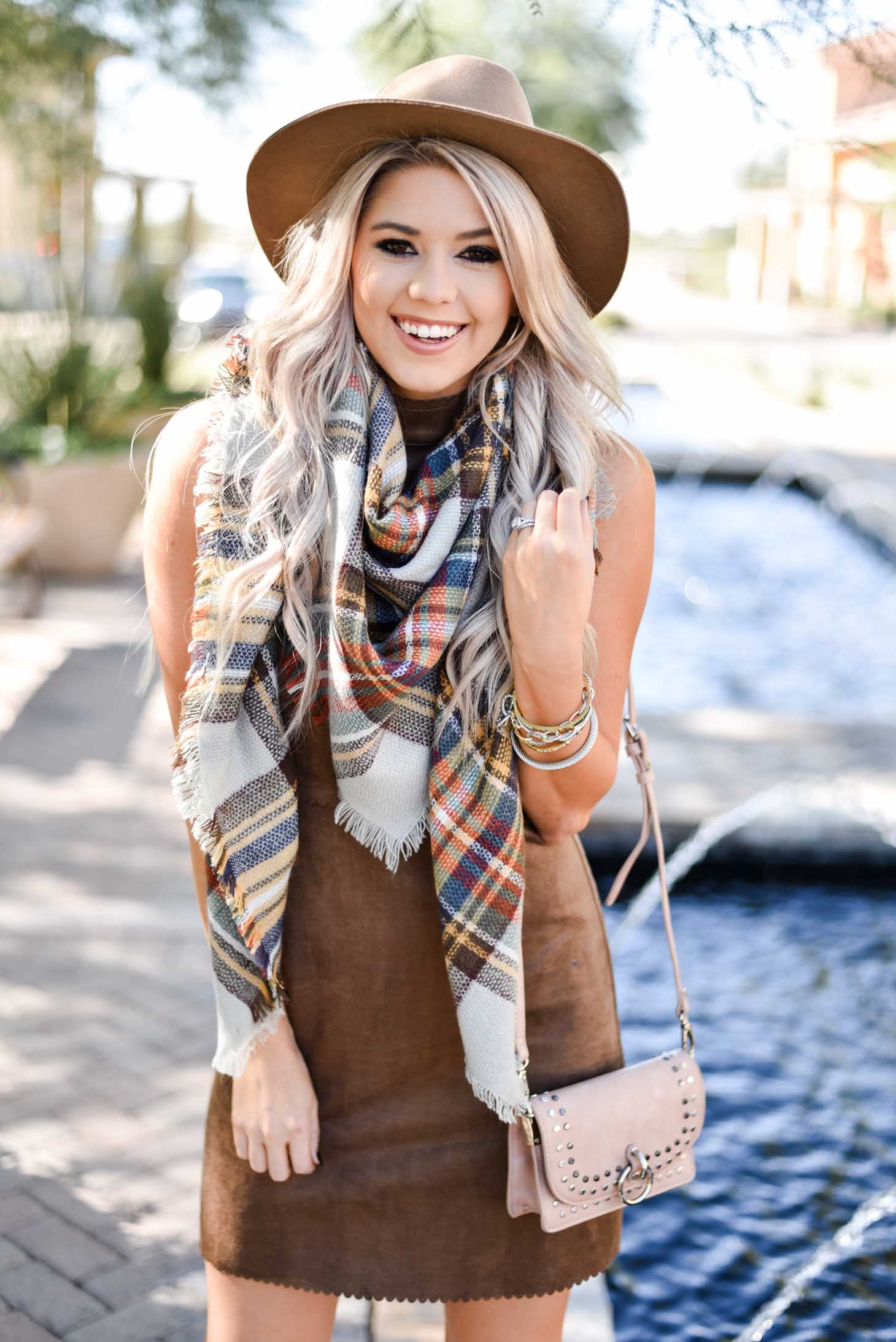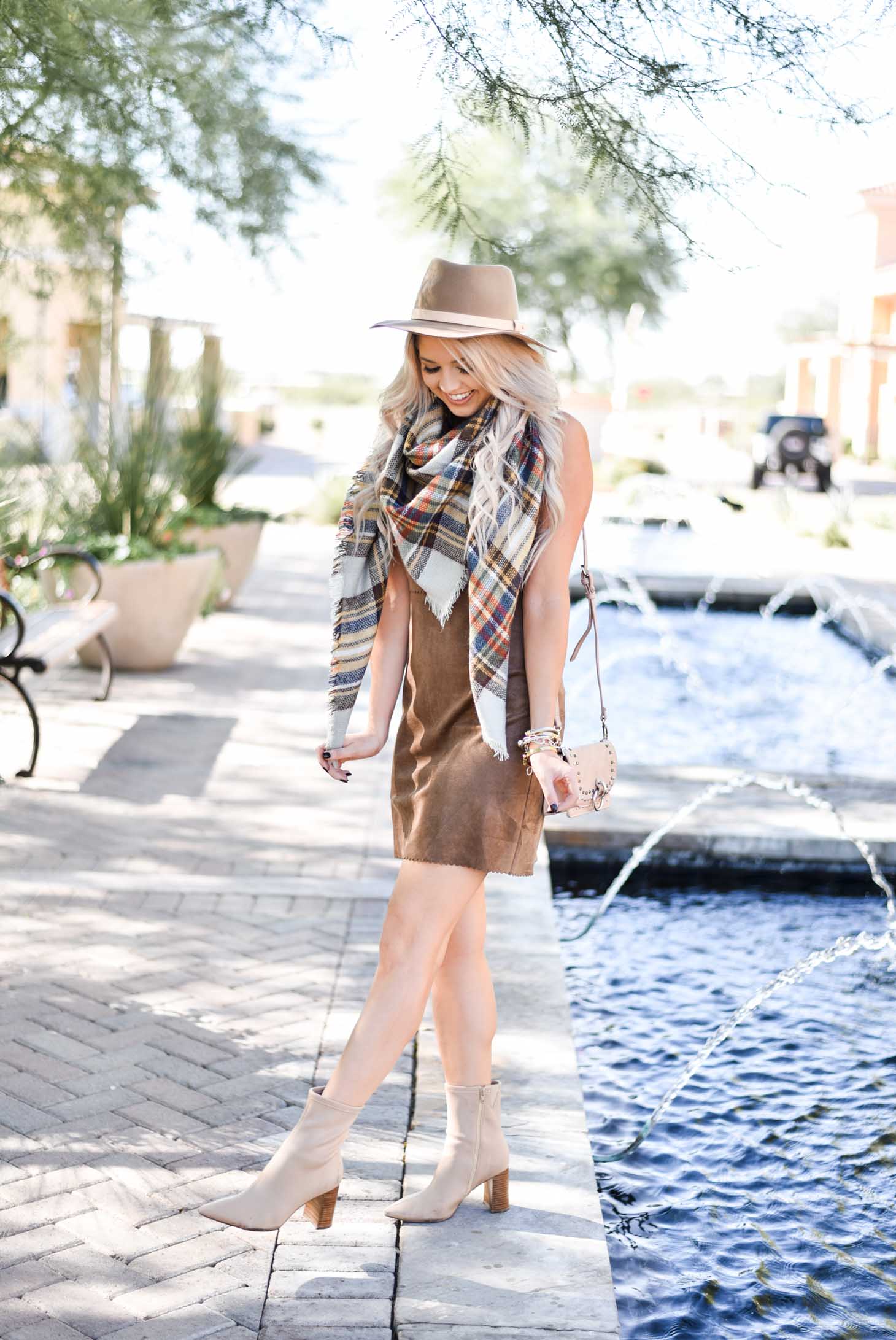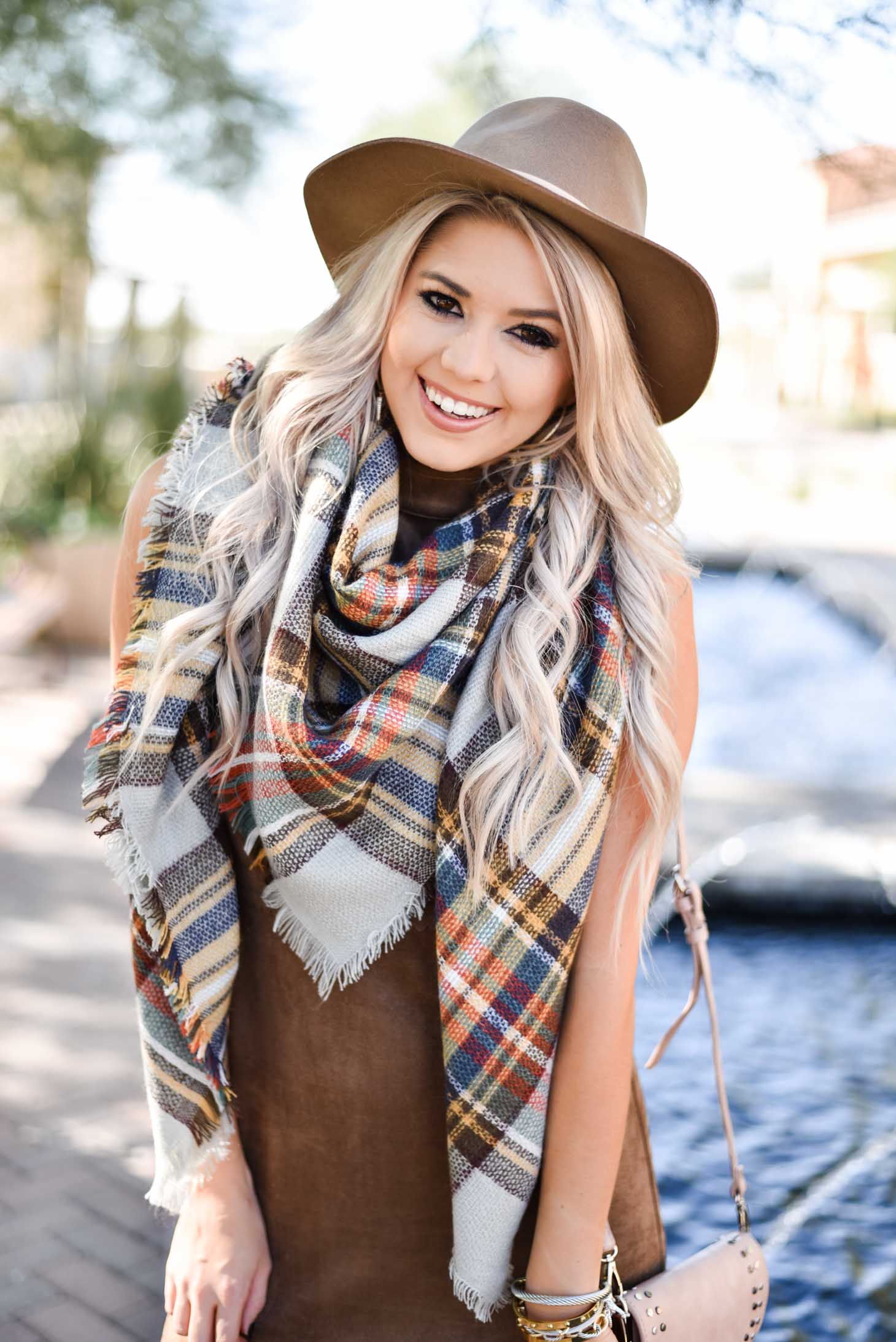 Dress c/o Shop Sugar Lips (use code WINK15, 15% off site wide) // Scarf c/o Pink Lily Boutique (use code ERIN15, door buster sale!) // Bag (major sale) // Similar Boots // Similar Hat

Every year at this time, we are thrown into the obligatory; "You should be thankful" thoughts and motions. It seems that every other time of the year (at least speaking from my point of view…but I'm thinking perhaps yours as well) we are so quick to pinpoint the fact that our lives are without. Without the desires of our hearts. Or so the desires we think we need.
The past two and a half years have brought on a lot of this for me in my faith and walk. As Brad and I have struggled with numerous losses and infertility uncertainty, I've felt inclined to wallow and point blame at God. Yes, that's right. I'm admitting it. I've had anger and resentment (hopefully you're nodding along with me and have felt this too. Come on, don't leave a girl hanging) I've done the usual; "Wow, that must be nice. Why is this only happening to us?" pity party that felt so refreshing and necessary in the moment. While I know that these specific desires of ours are not wrong of course, I have focused on them so intently that it's not always had the healthiest outlook. I sought to validate my negative thoughts as a method of moving forward and staying strong.
But that's the thing. I'm not strong. I am flawed. I am not capable of strength without God's help. When we take the time to take a step back and look at "the big picture", it's uncanny how quick we are to reveal the blessings we do have in life. When we are sifting through the muck, we don't always notice. I wish that it didn't always take this time of the year to reflect and seek out these thoughts, but I'm glad for it all the same.
We are all going through something. We all have fears and doubts. Yes, we even doubt God and His plans for our lives. It's hard not to. Today, I pray for you and your heart. I pray for mine and for Brad's too. Whatever it is that likes to prey on your thanksgiving to God each day, I pray that your heart is made less heavy and your thoughts more still. Leaving behind more moments of clarity and thanksgiving for what we have.
Today, I am thankful for all that God has provided. I am thankful for all that He will provide. I am thankful for my husband and family. I am thankful for skilled doctors working to help us start our family. I am thankful for health and safety. I am thankful for this community and each one of you.
Today, I wish you and yours the happiest of Thanksgivings and for a heart full of gratitude and thankfulness. But not just today, but for many more days to come. Have a safe and happy Thanksgiving!