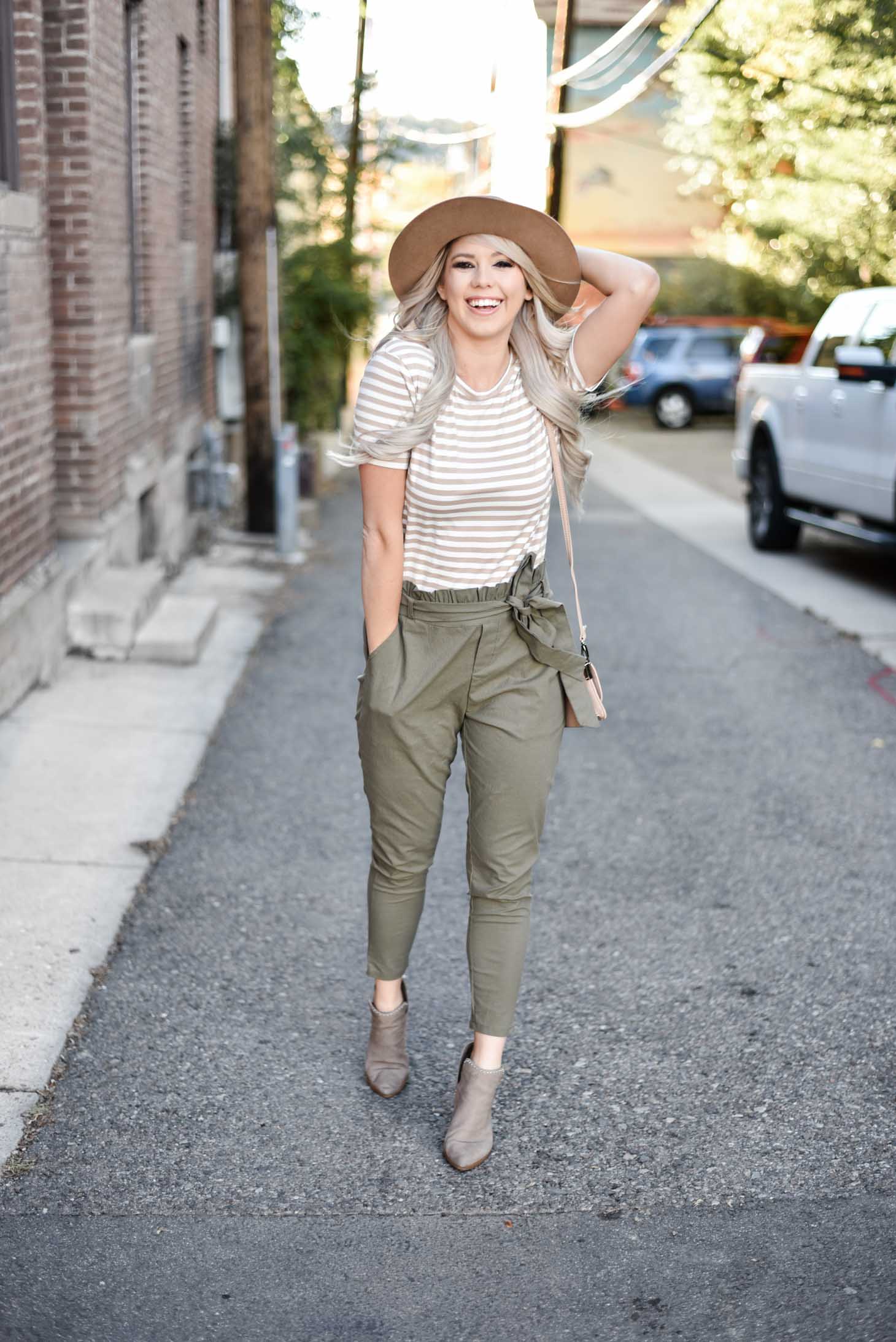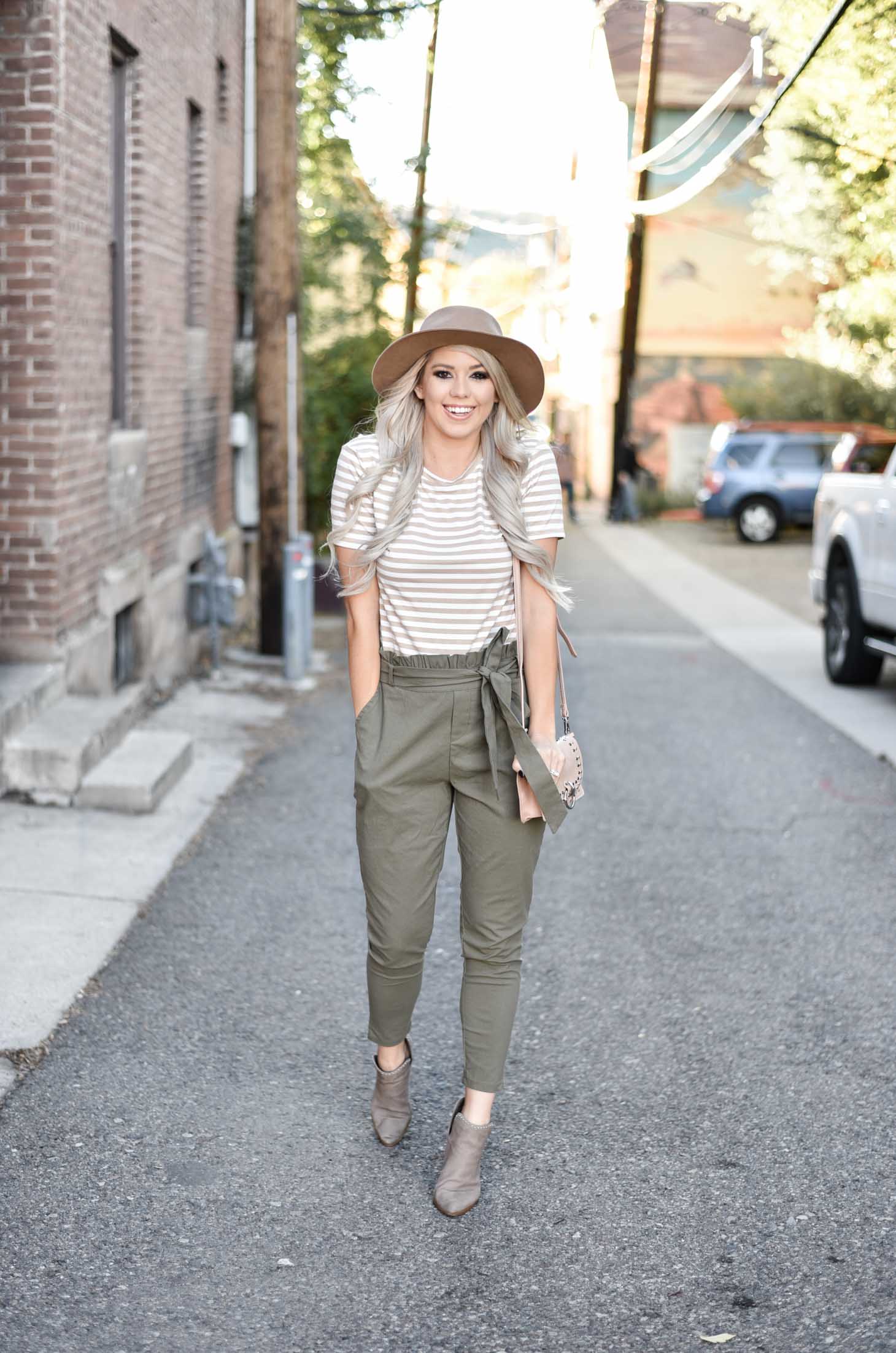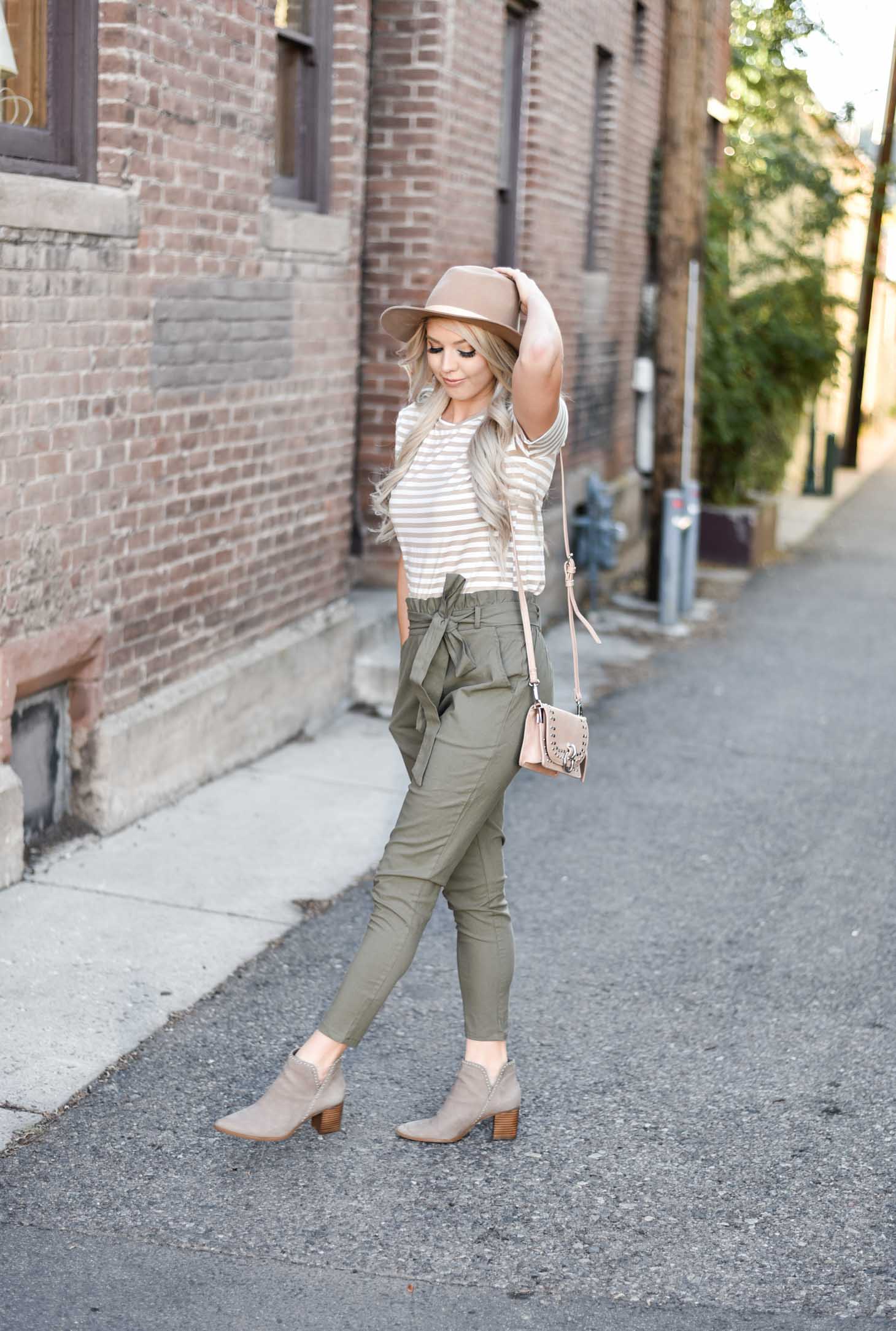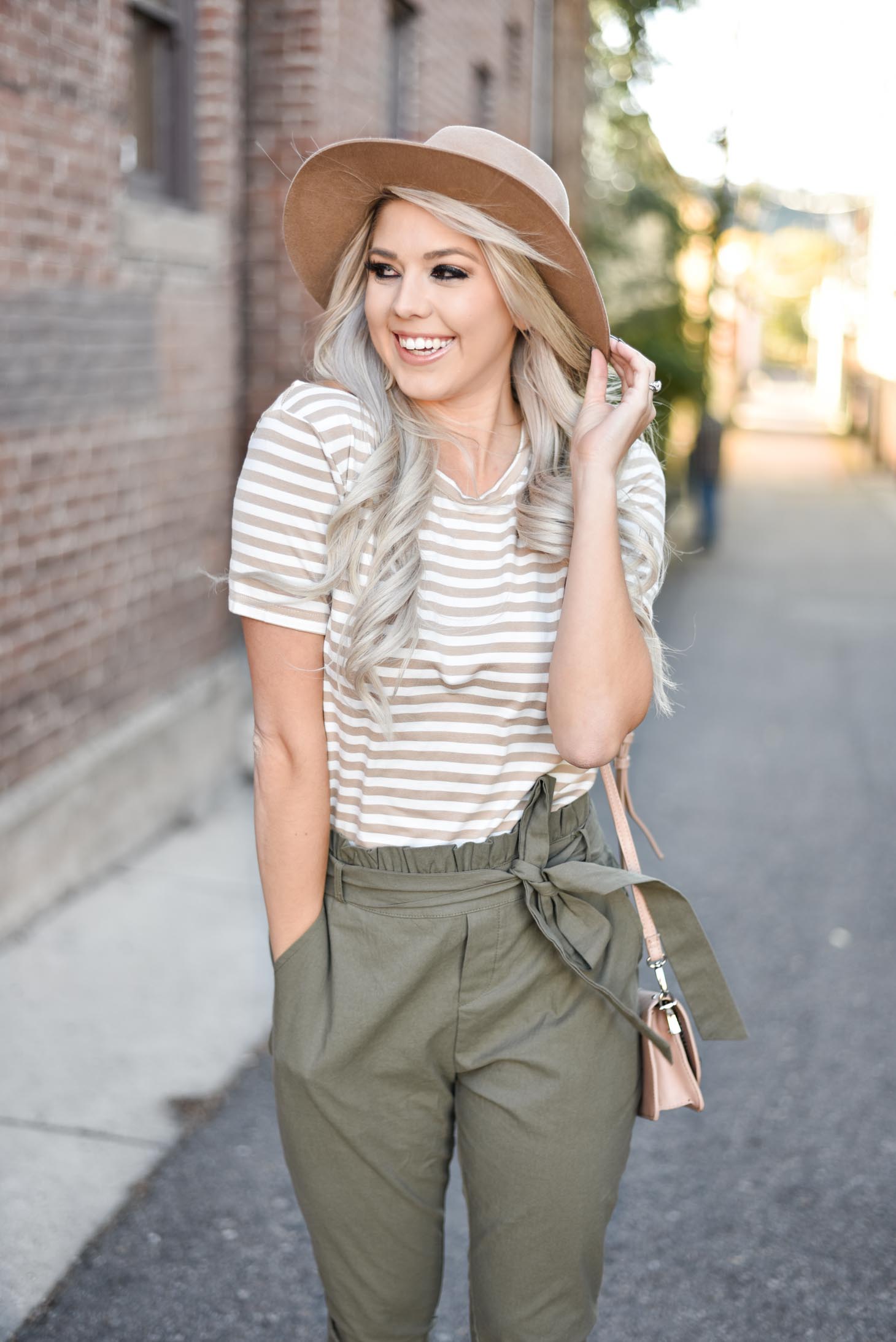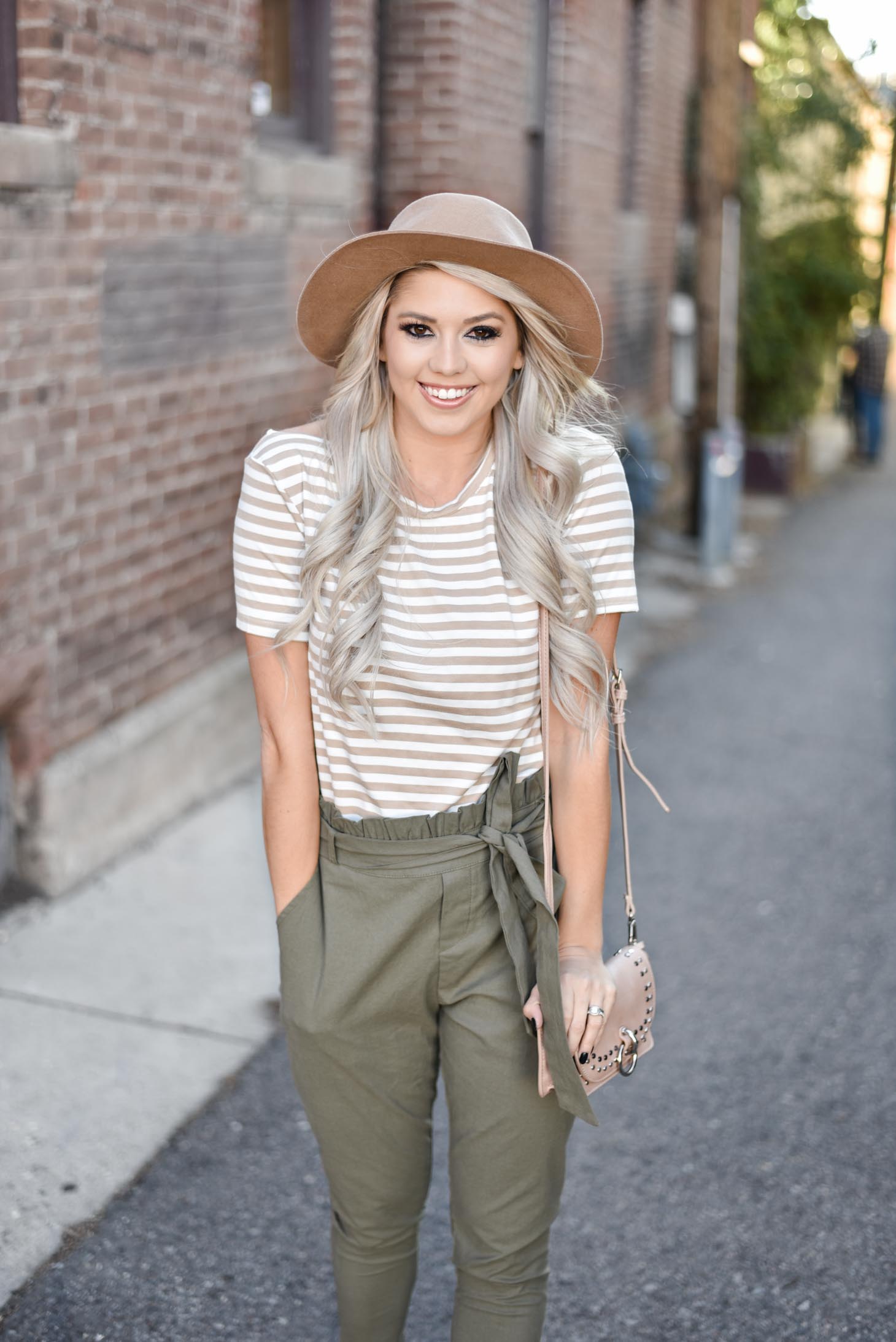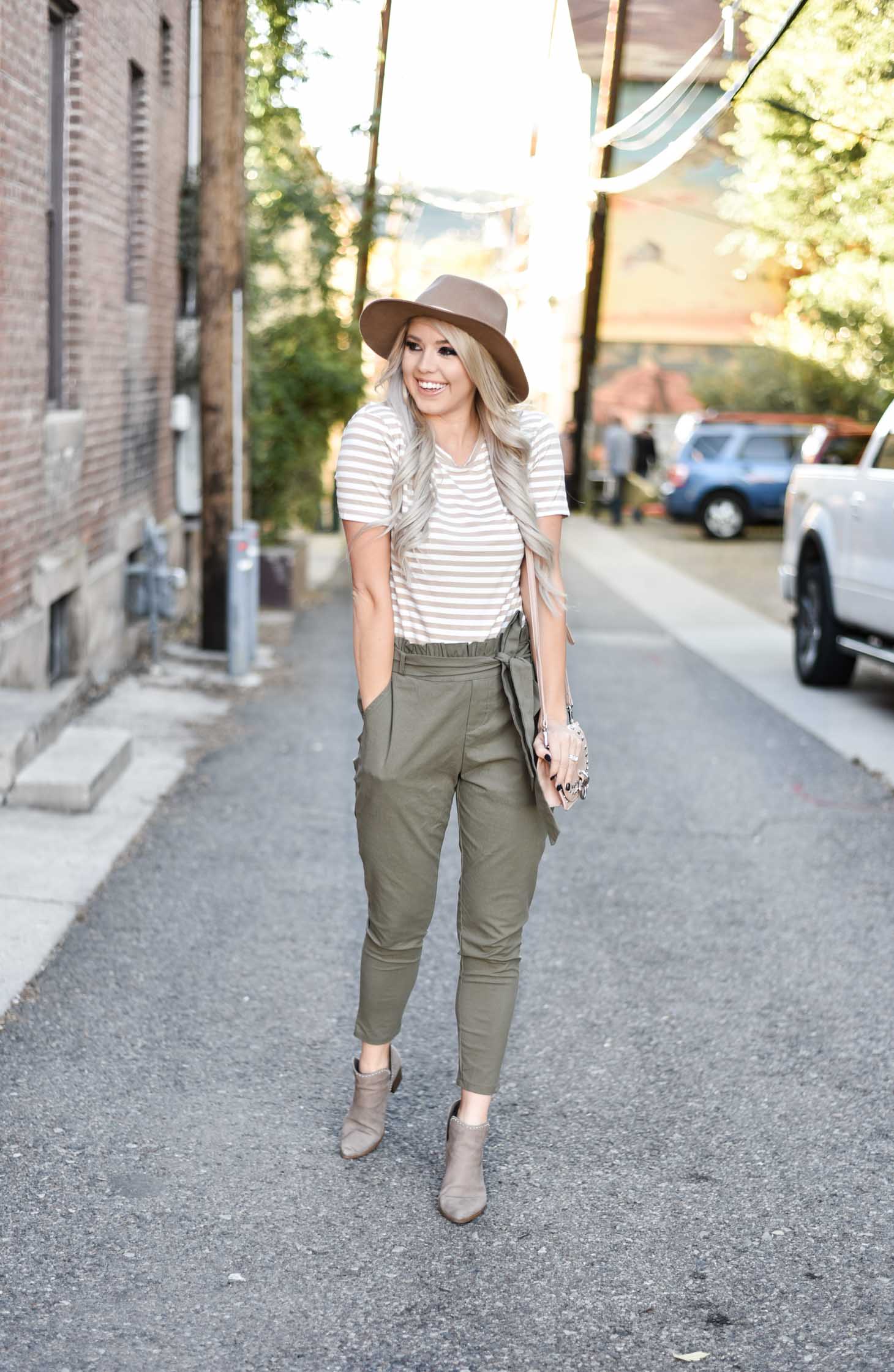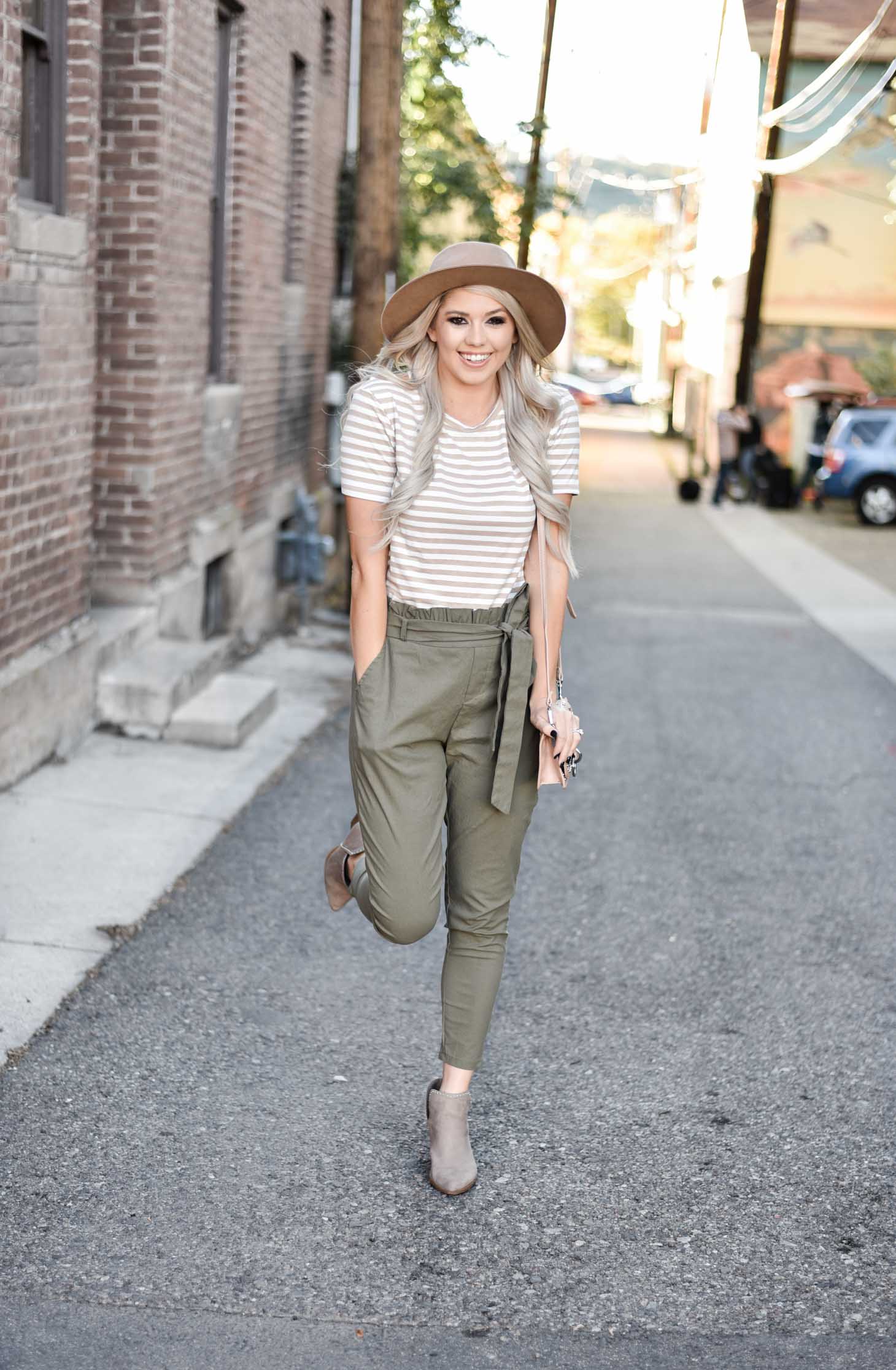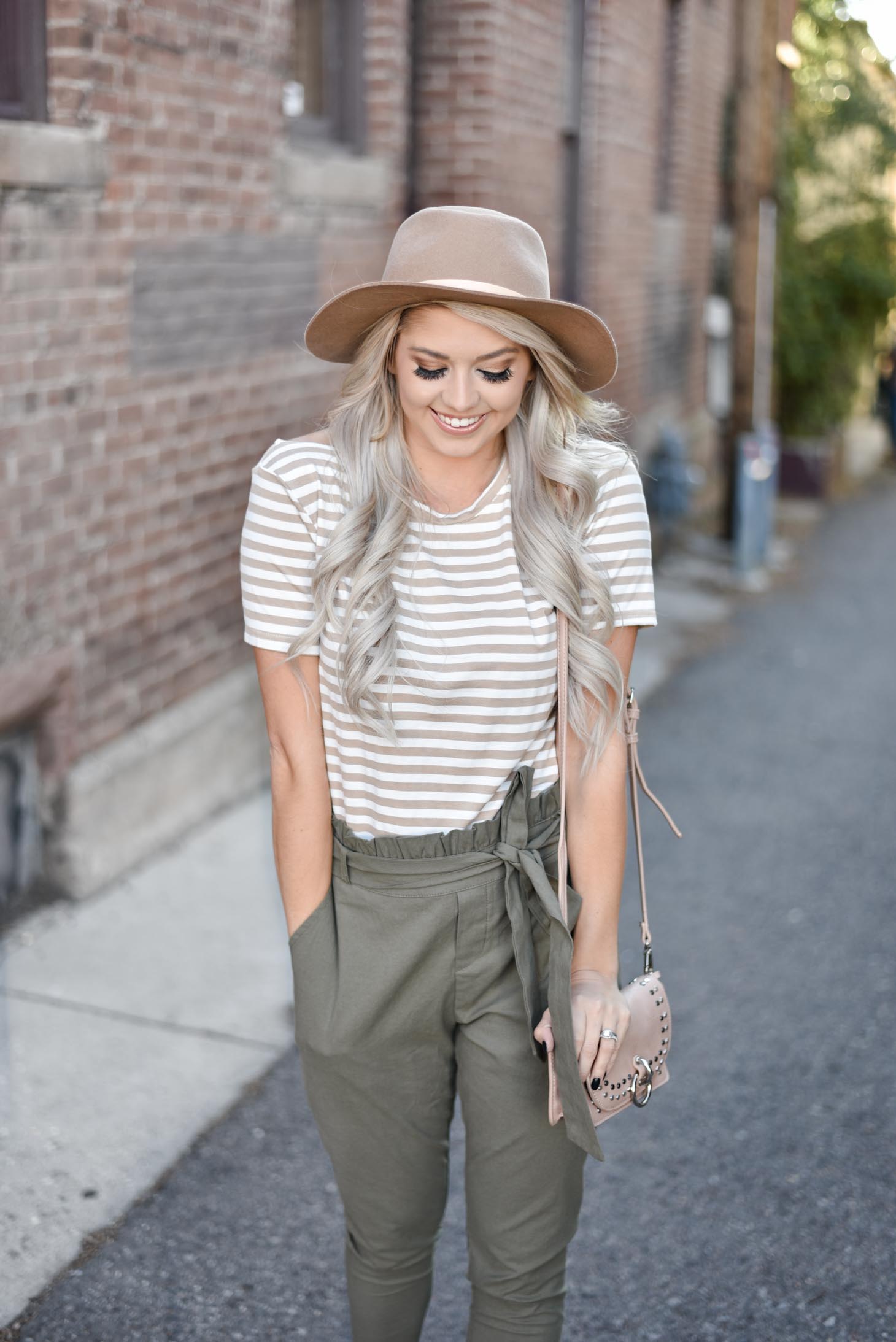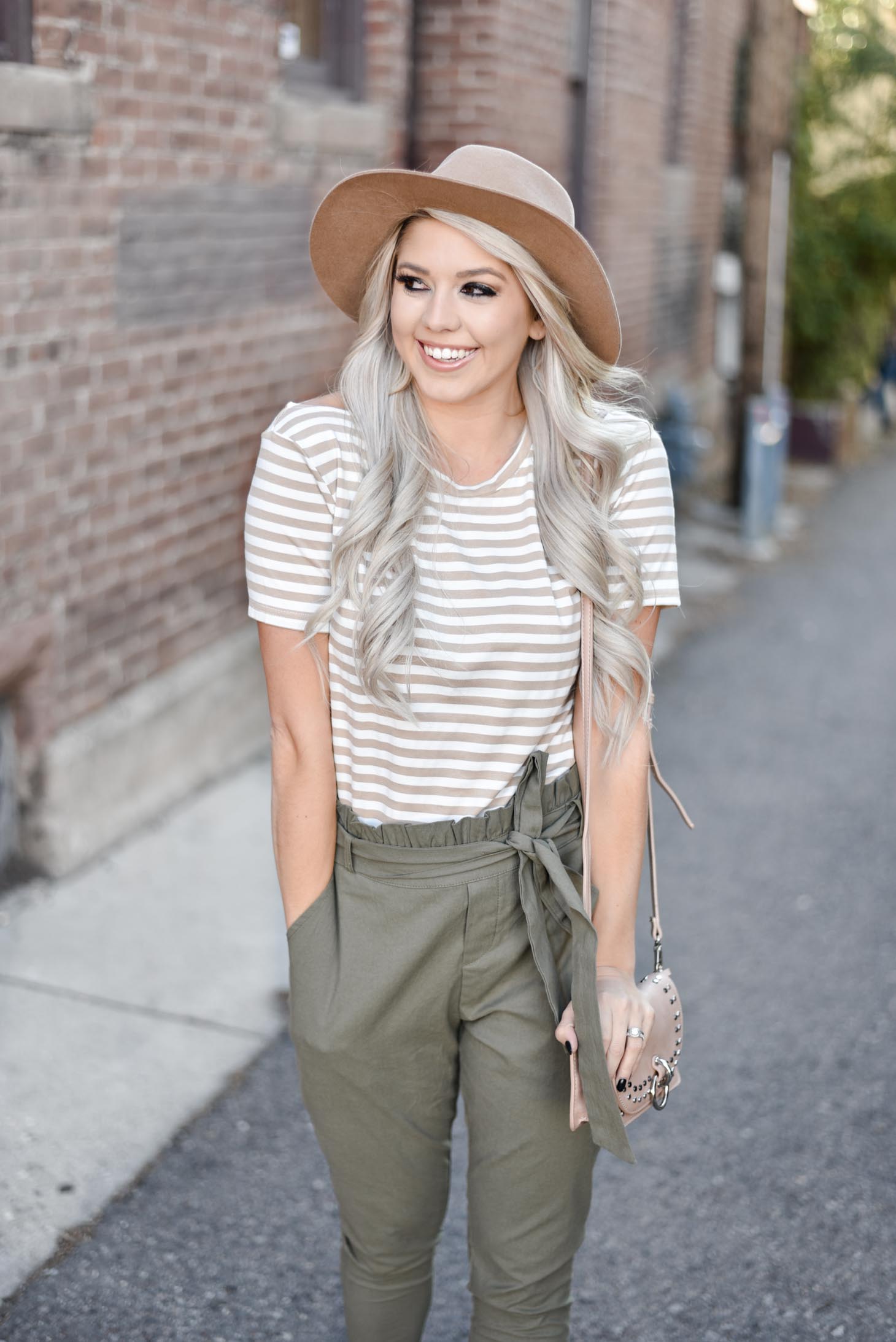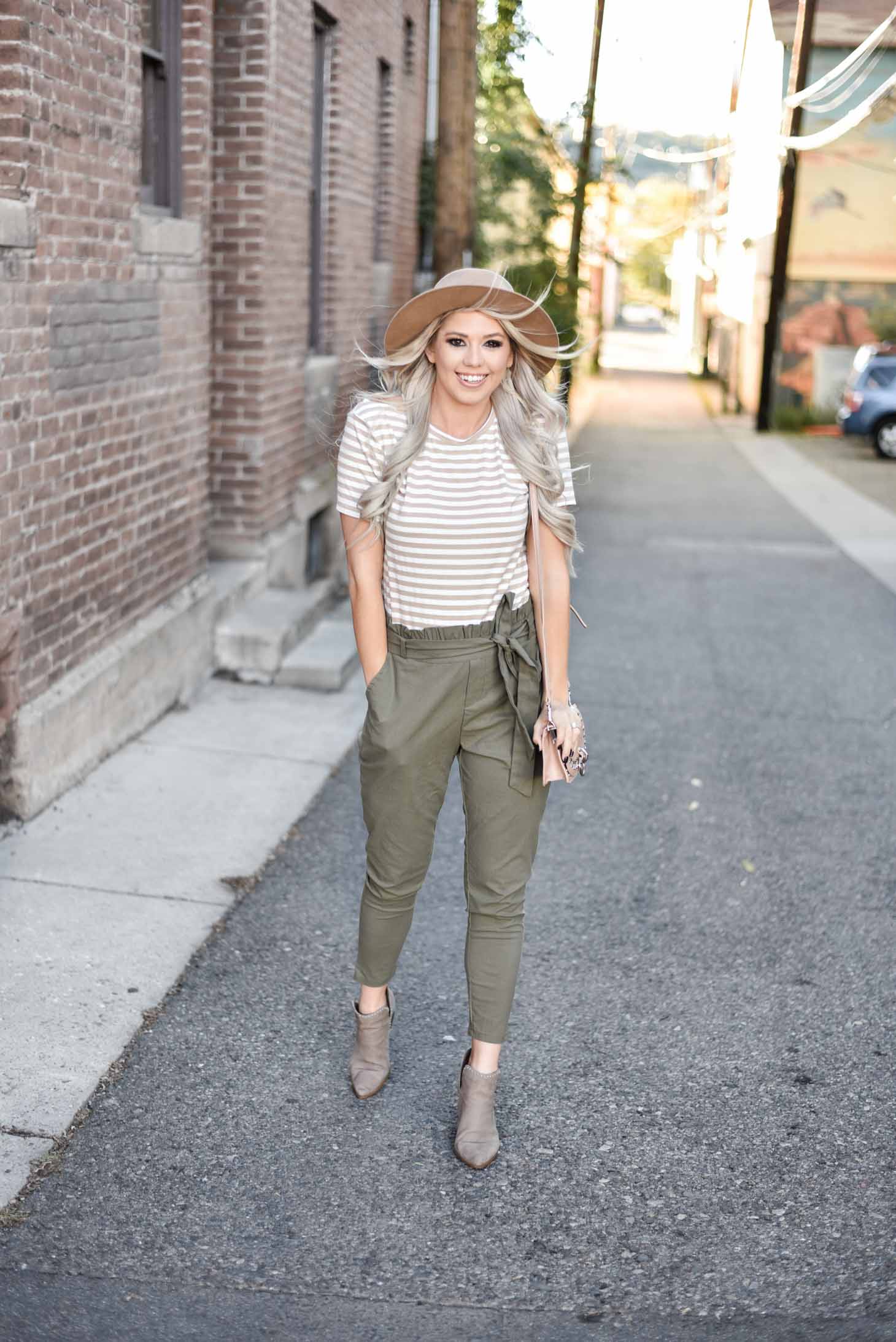 Top and Pants c/o Amaryllis Apparel // Booties // Bag // Similar Hat
Also had to share this second look from Amaryllis Apparel! The perfect and comfiest travel style that you needed like yesterday!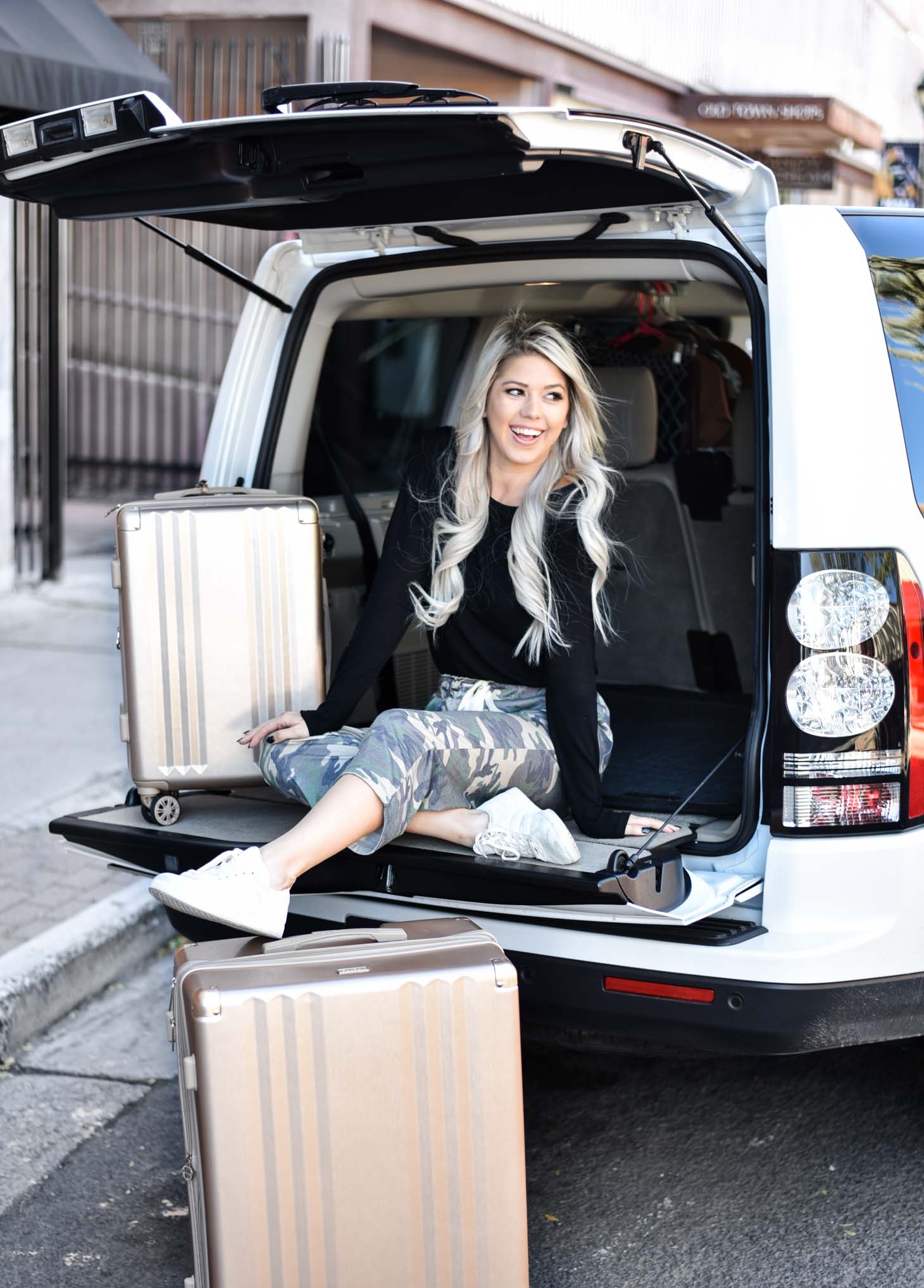 Top and Pants c/o Amaryllis Apparel // Shoes // Luggage
Whenever I come across a new brand that I am obsessed with, I want to shout it from the freaking rooftops! That is exactly what I want to do with Amaryllis Apparel. Their pieces are super affordable and such high quality. I love the simplicity to their looks and that you can mix and match so many pieces together to create new looks!
B and I spent a day in Flagstaff, Arizona this past weekend and I was sure to bring my Amaryllis looks with us! First of all, I wore the cutest and comfiest travel outfit on the drive up! These camo pants and black top were perfect for the journey up. I felt put together and comfortable!
Once we got up there, a quick change into the ca-utest high waist tie pants and a striped tee were perfect for exploring downtown Flagstaff. I felt like it was the perfect fall look to wear for the day!
Best part about these looks?! All of these pieces are between $30-$40. They are so affordable and cute! Be sure to check out Amaryllis Apparel! If you shop any of their looks via my RewardStyle links in this post, you will receive 20% off your order!
Thank you to Amaryllis Apparel for sponsoring this post!
Shop the Post


SaveSave
SaveSave