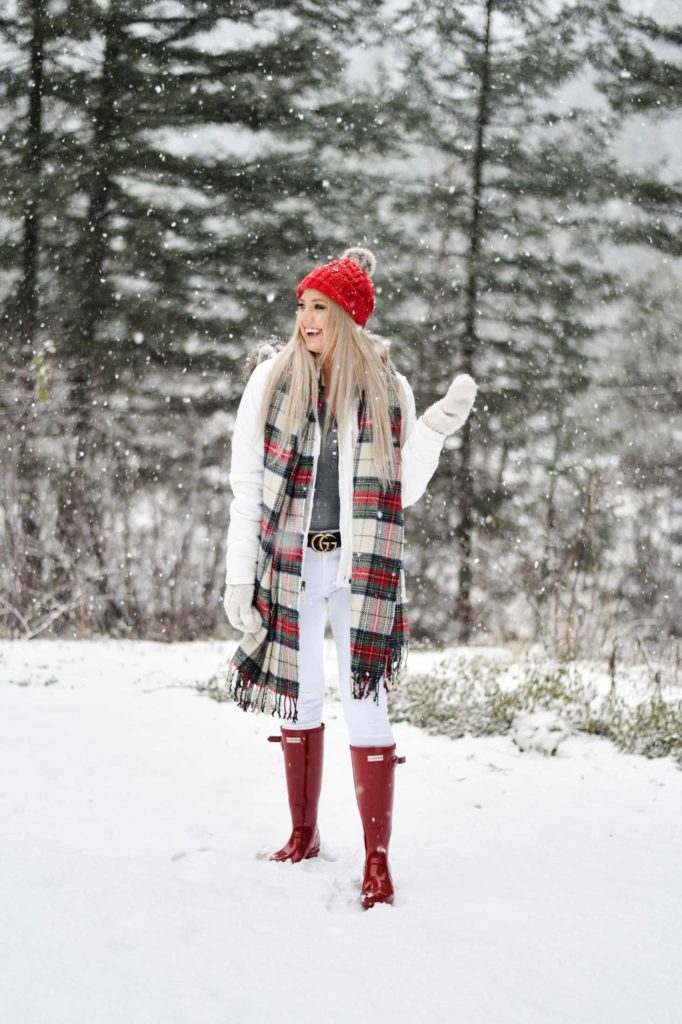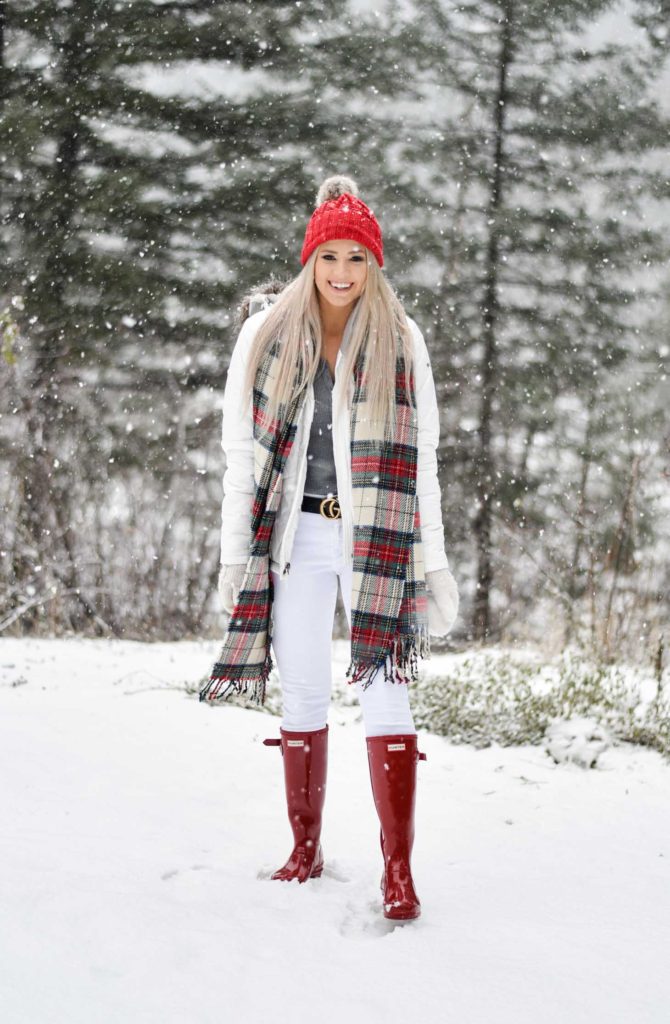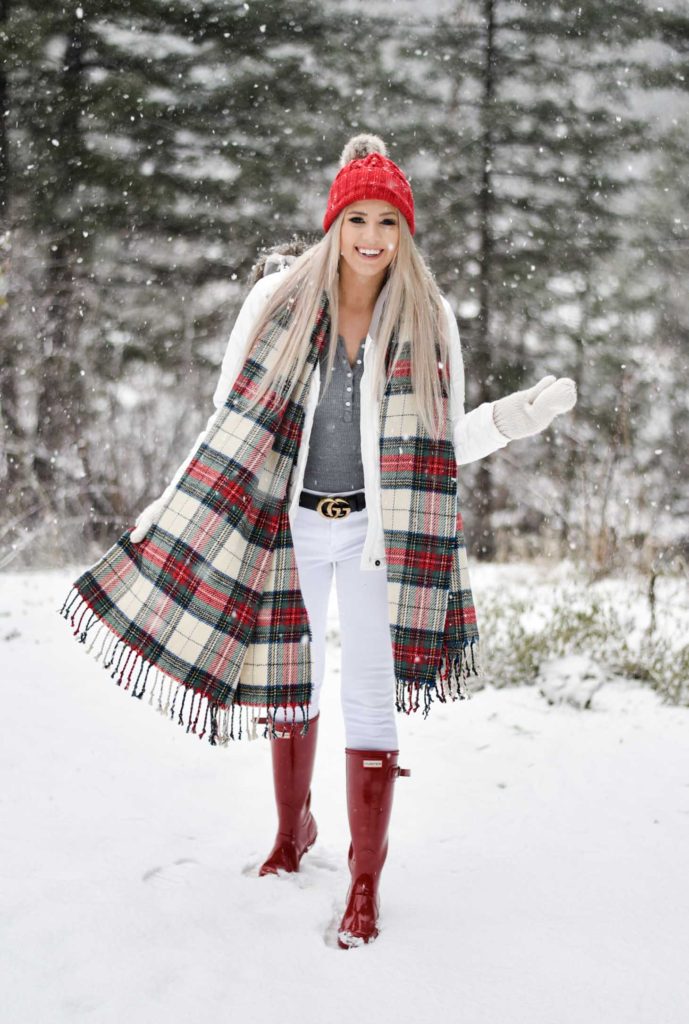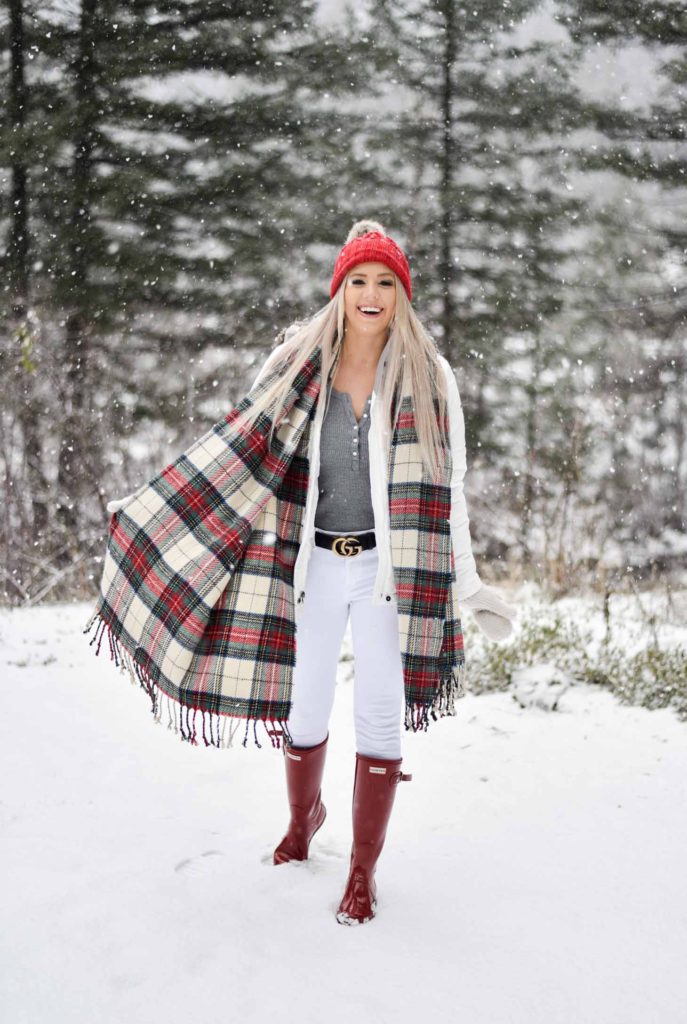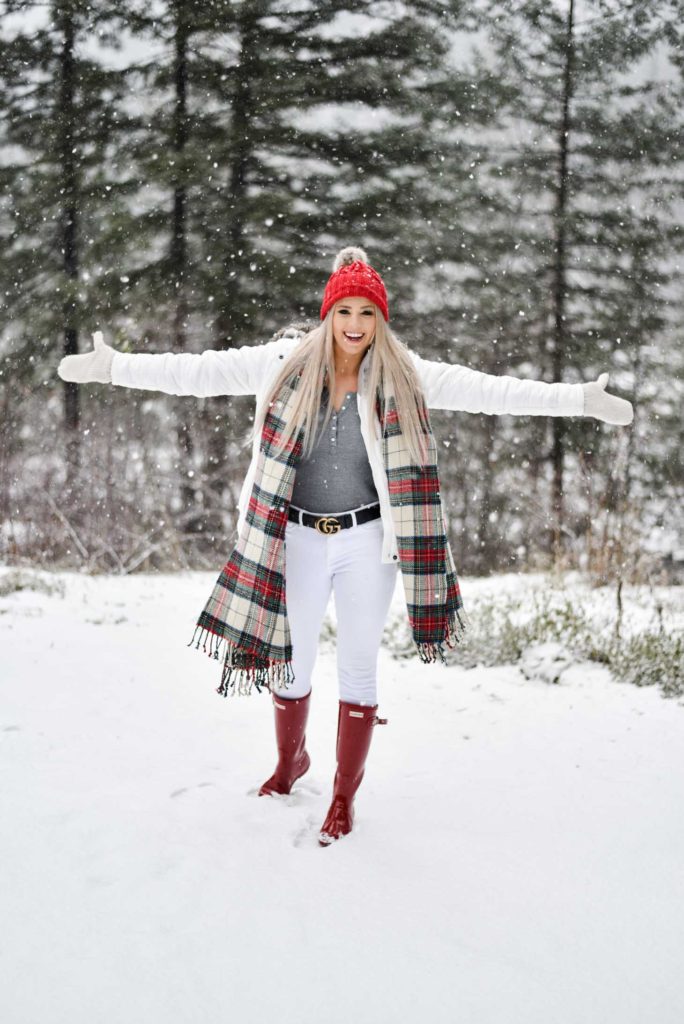 Similar Jacket // Top (50% off) // Pants (50% off) // Hat // Scarf (50% off) // Mittens (50% off) // Boots // Belt

When B and I were in Leavenworth, Washington last weekend, we were lucky enough to see some snow on the last day we were there. So, of course, the obligatory snow pic had to commence on the side of the freeway heading back to the airport! We actually drove through quite the blizzard. I was super happy I packed all of my warm winter gear!
I've had this white coat since B and I lived in Grand Forks, North Dakota several years ago. I lived in it when I lived there and it still looks brand new. If you're looking to invest in a quality winter coat, I suggest this coat. It's very similar to mine and it will not disappoint!
I love wearing white in the snow! This pair of high waist white skinnies are currently 50% off, as well as this scarf, henley top and mittens! I wore all these pieces interchangeably the whole trip. So happy I bought them!
While I did bring warmer snow boots, I couldn't resist pairing my red Hunter boots with these white skinnies! While they aren't super warm, they do keep your feet dry while walking through the slush and snow!
After this trip, I was so thankful that I had this winter gear. Even though we live in the desert, it came in handy on our vacay! So, I thought I would share a ton of other cute winter essentials I would be wearing on the daily if I lived in the snow and cold!
Coats

Boots

Scarves

Hats

Mittens

Basics

Bundle up! Happy Shopping!