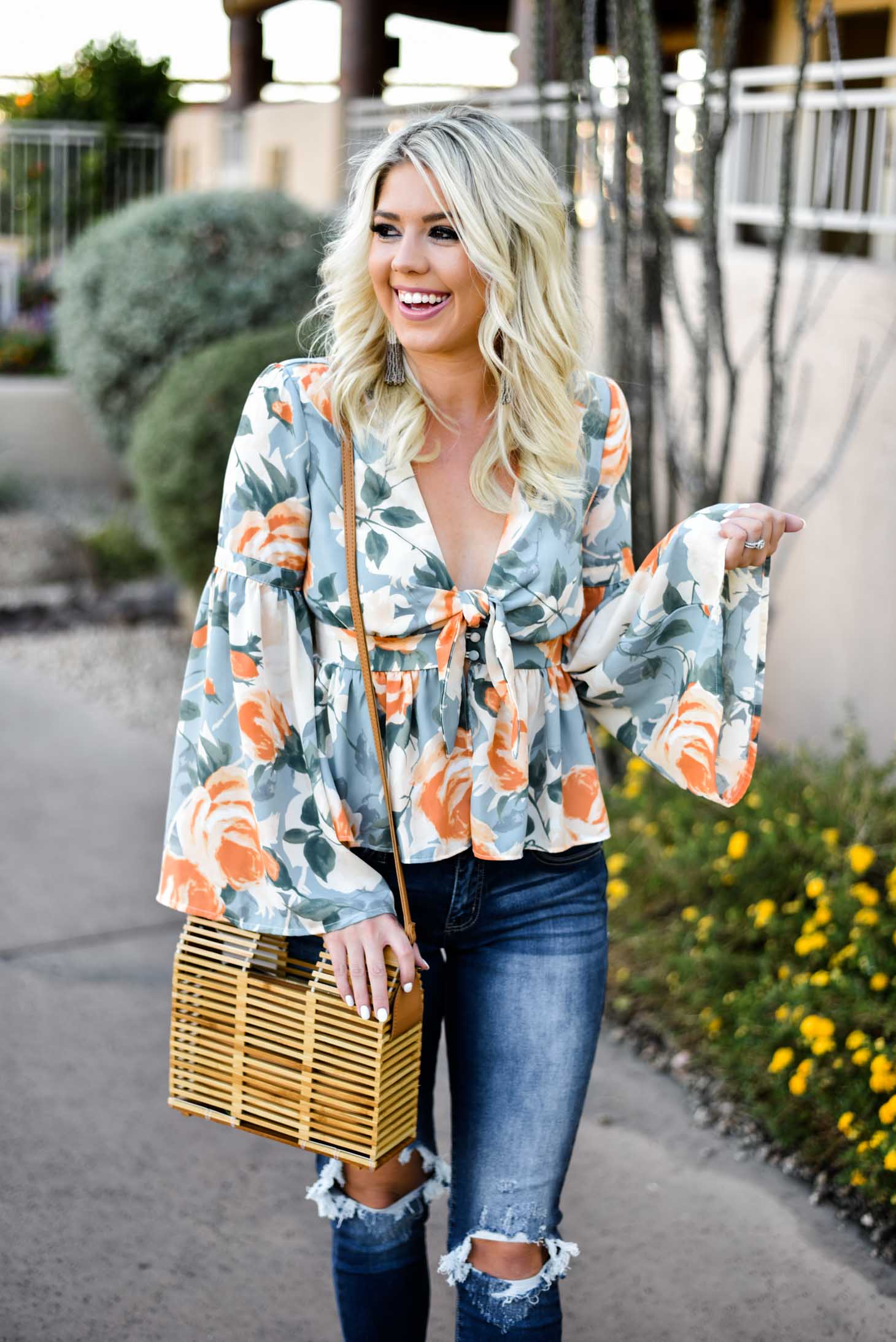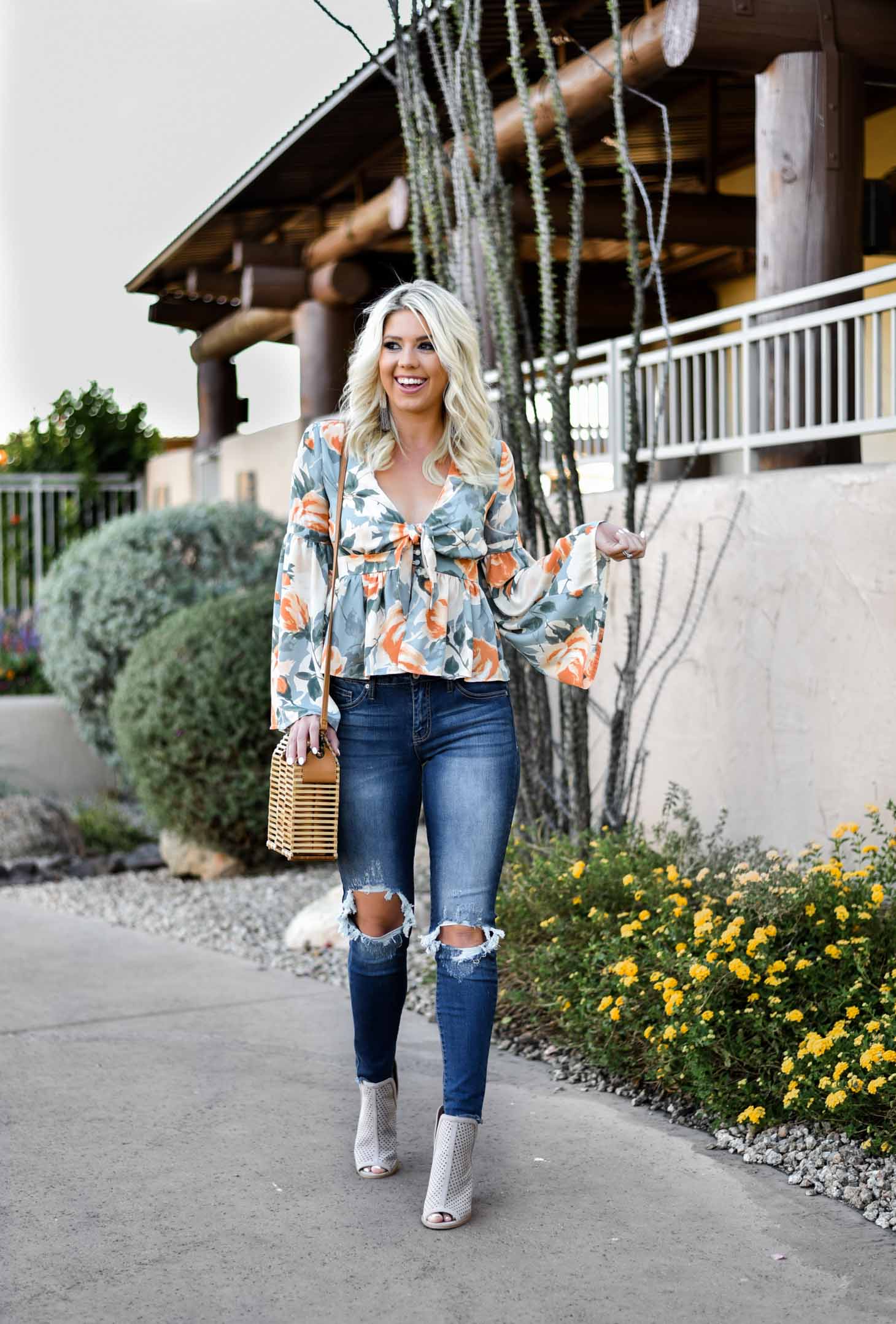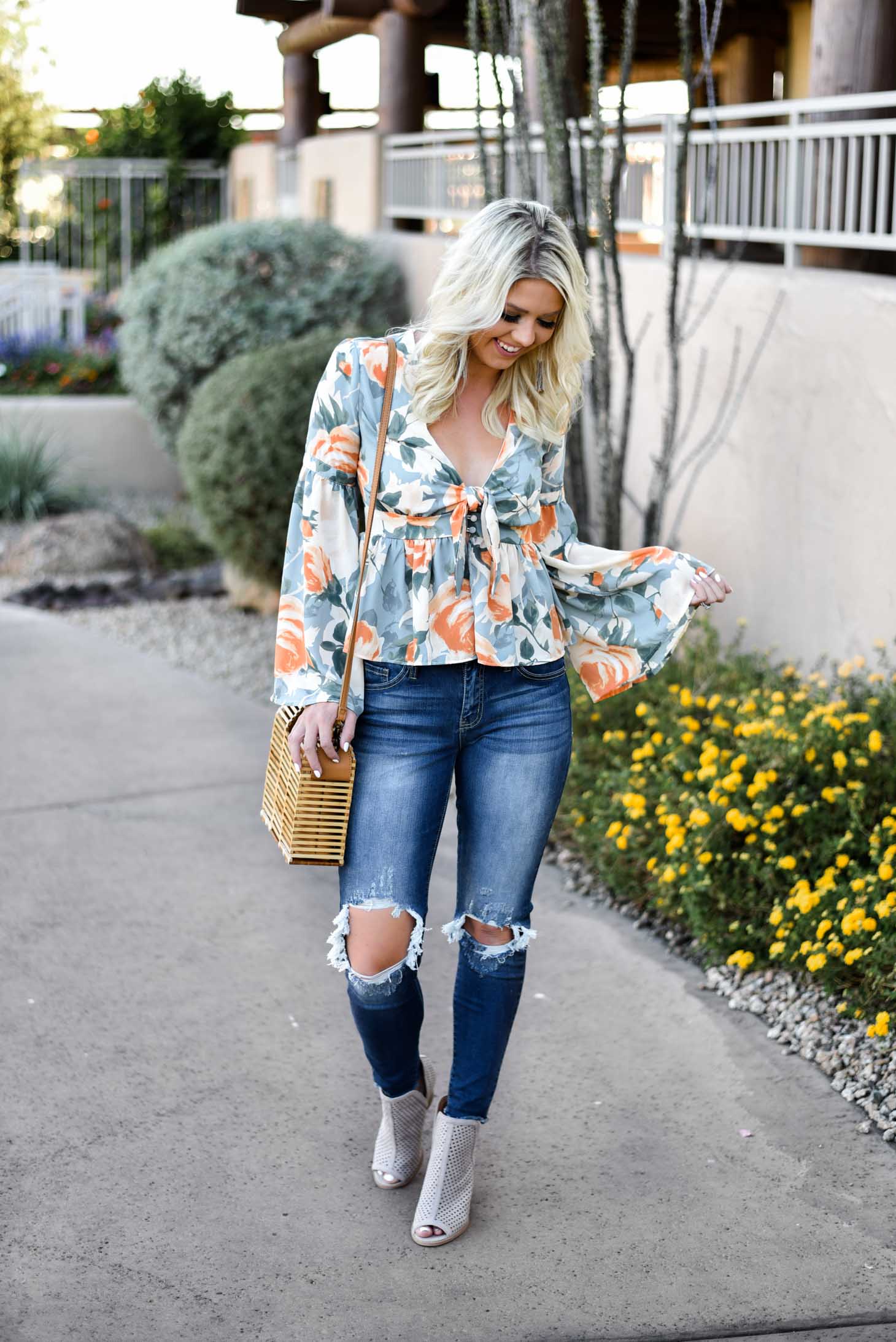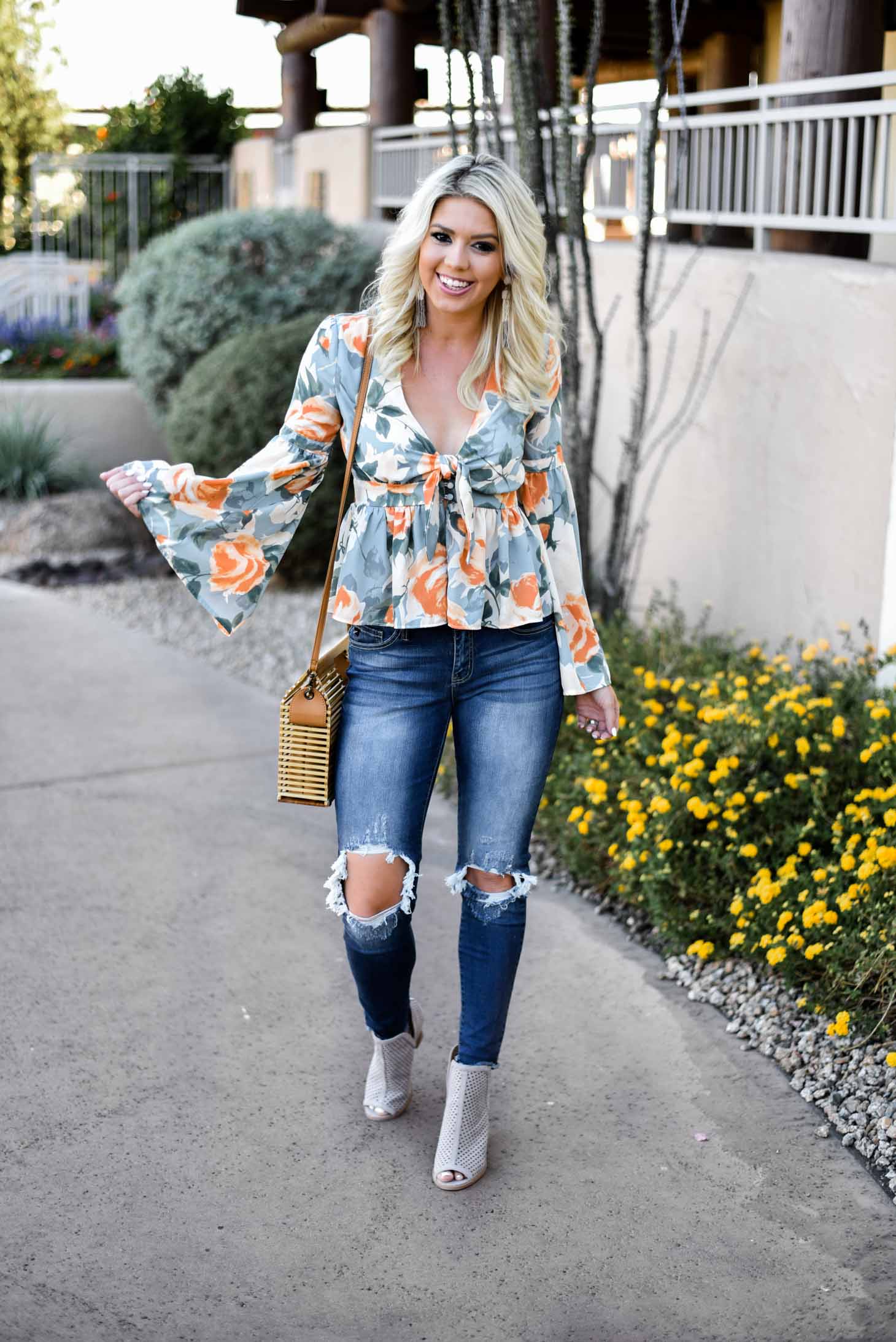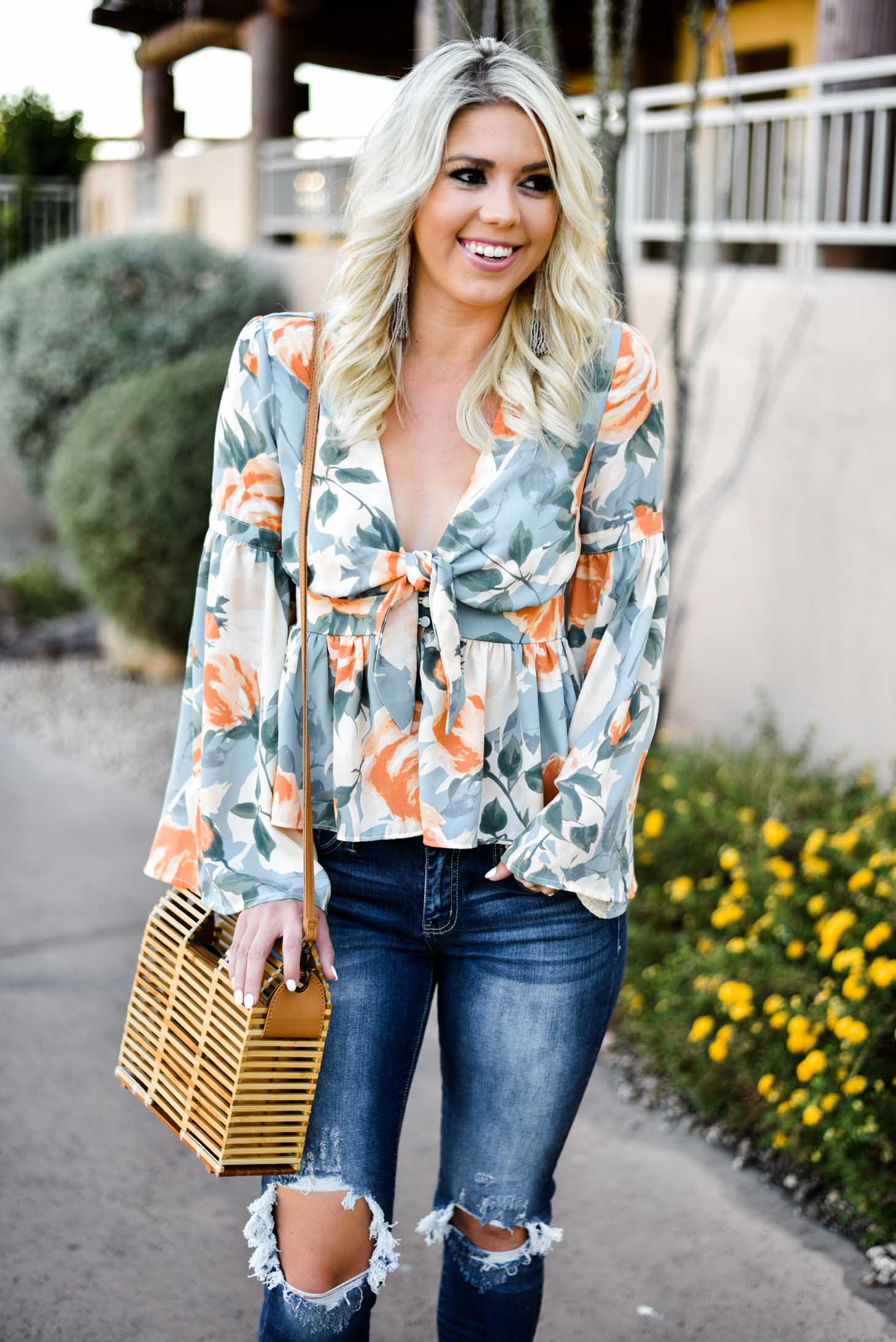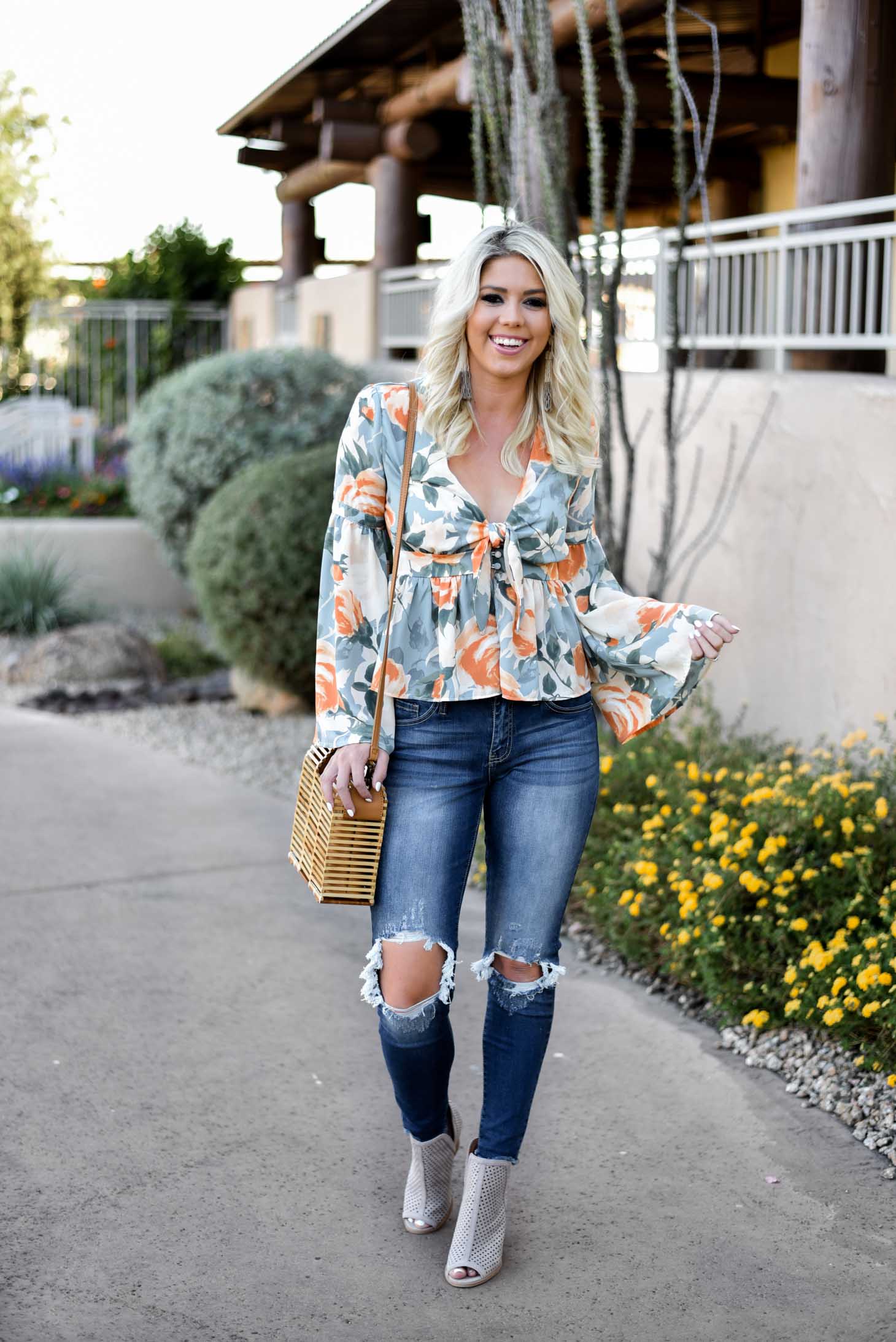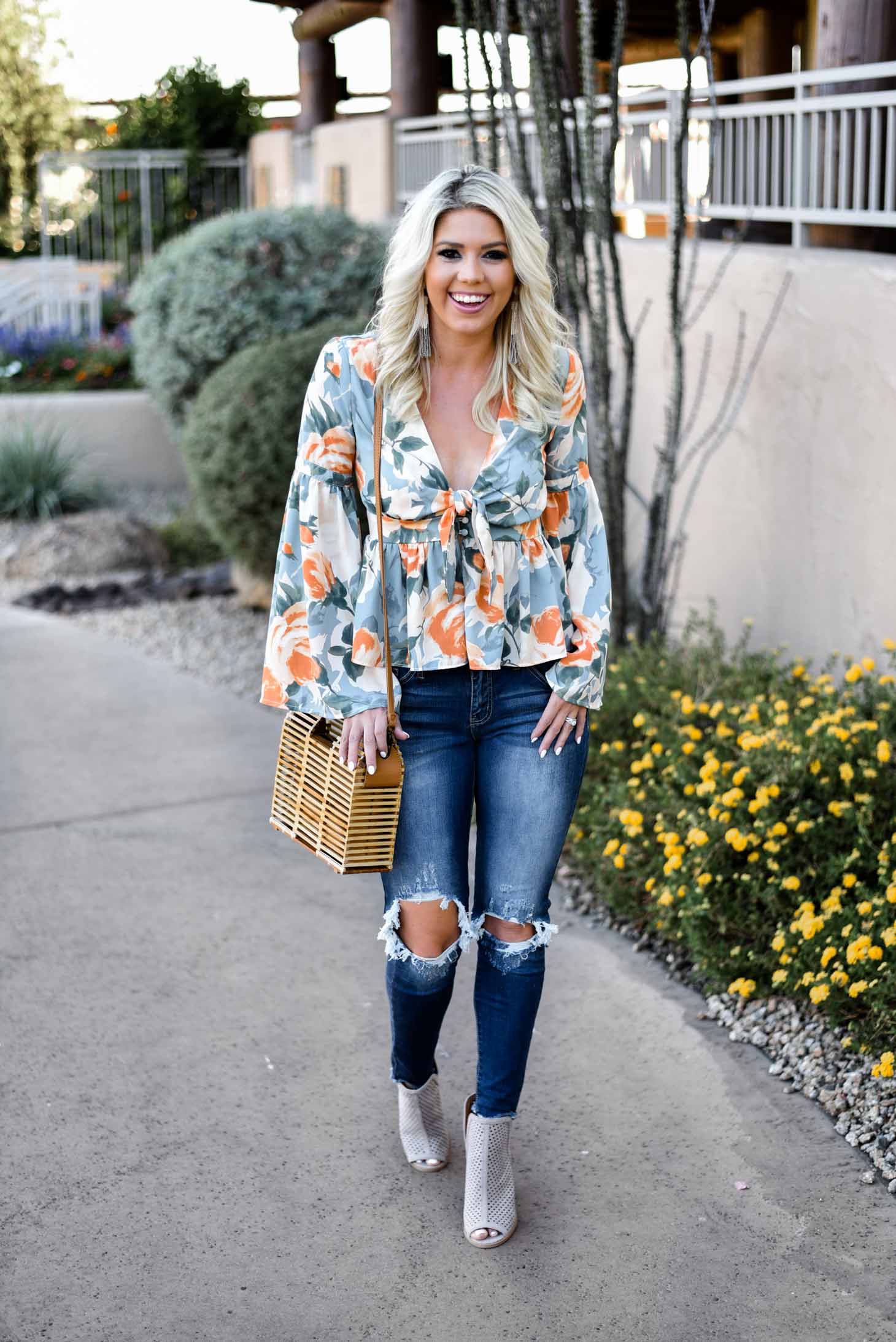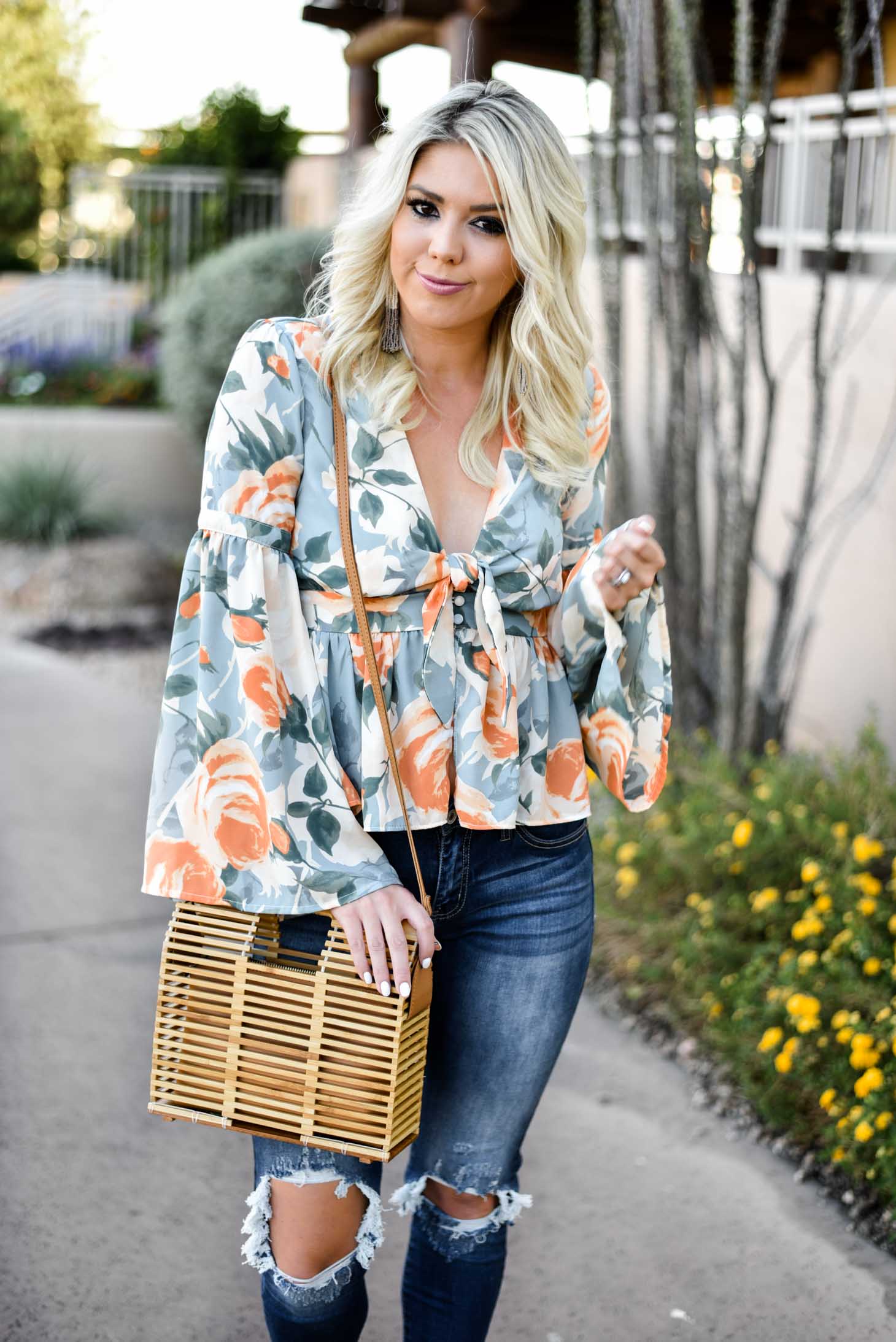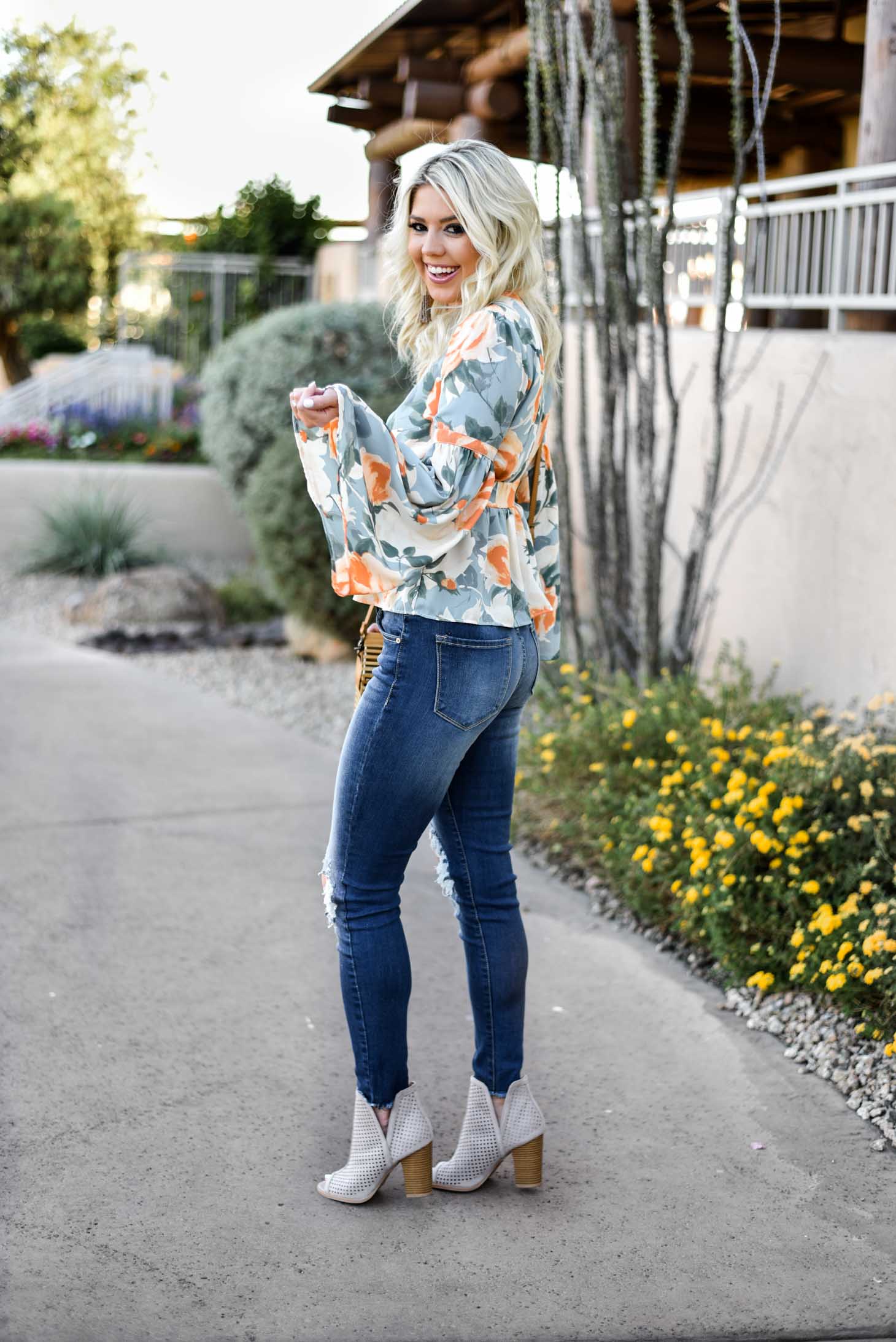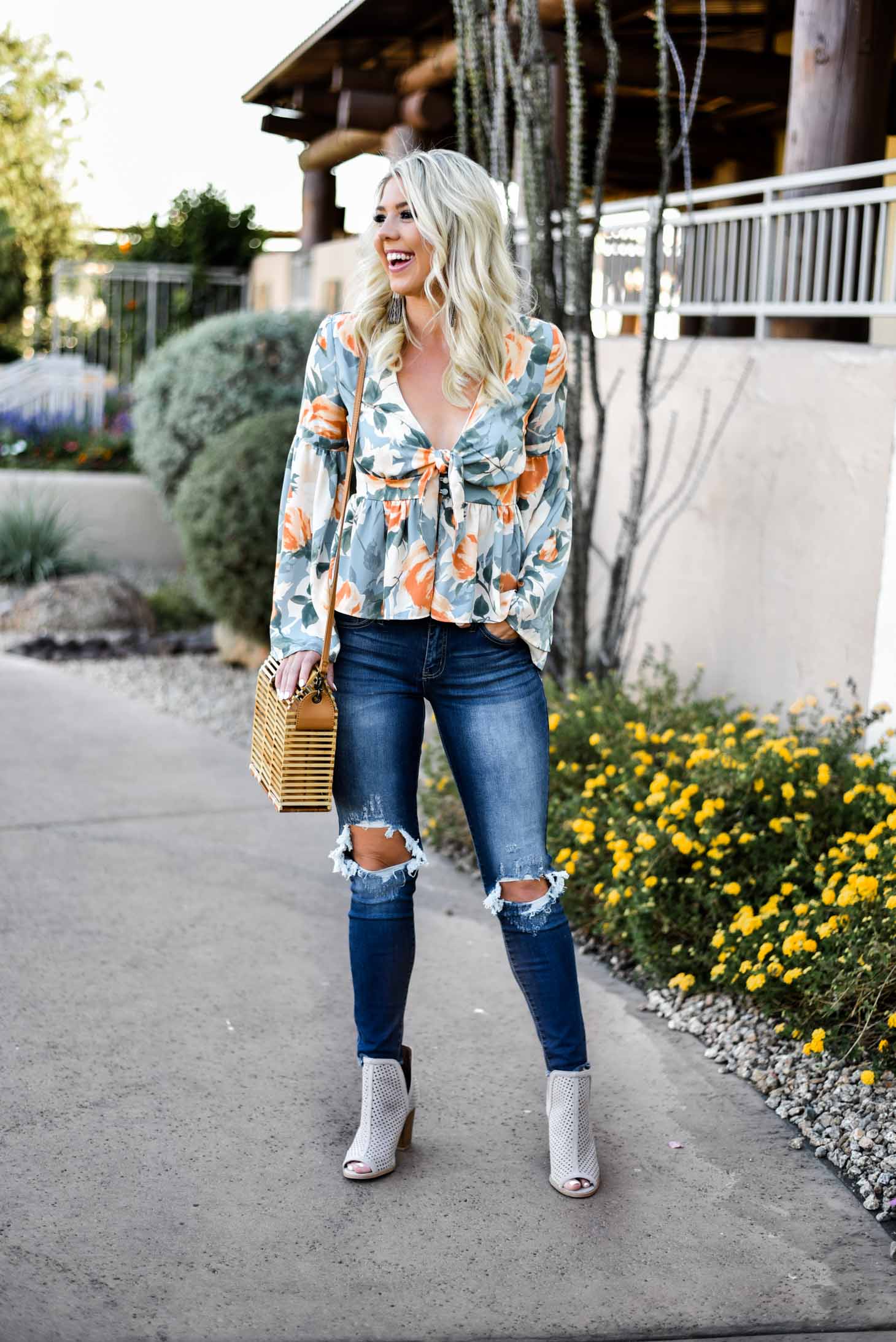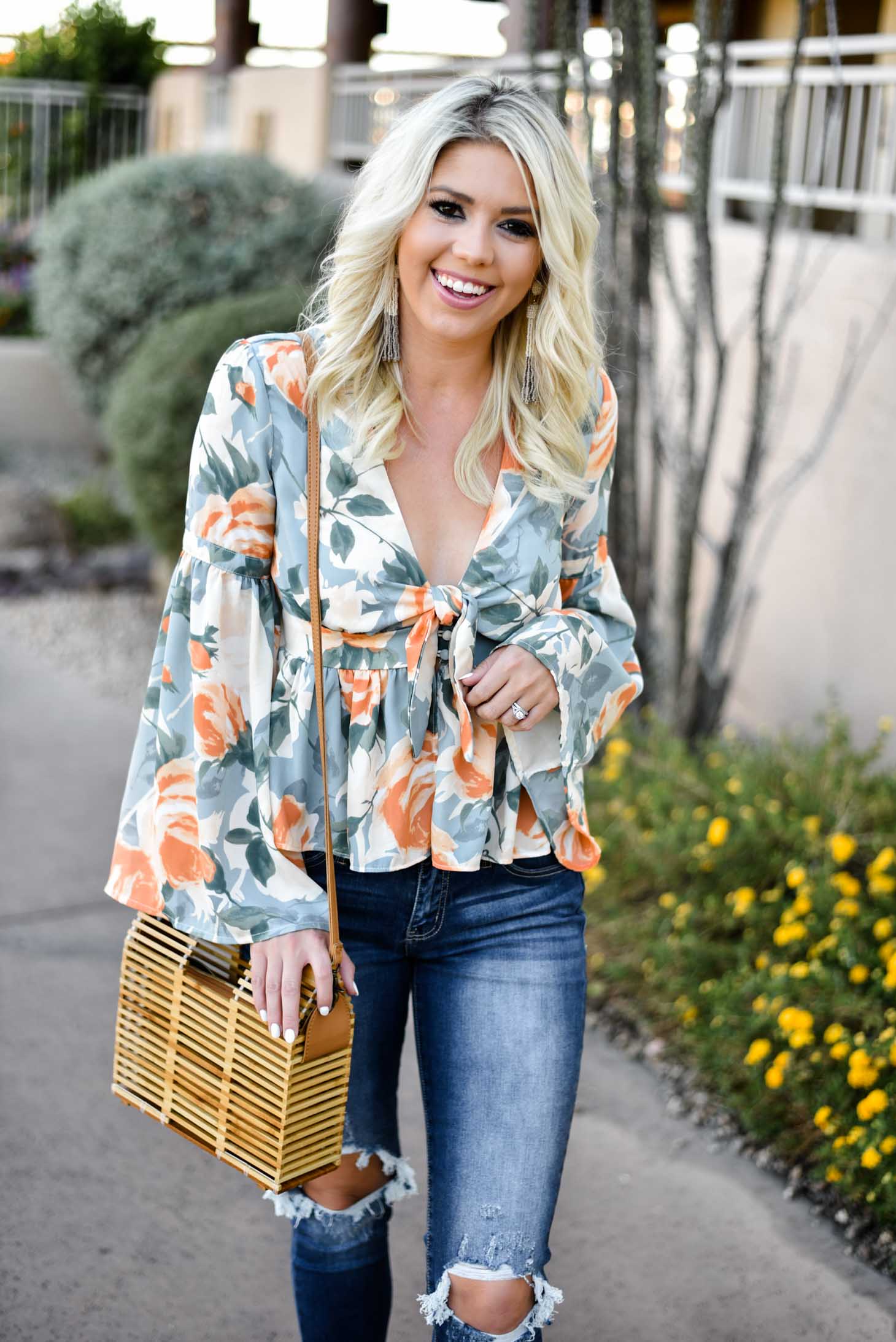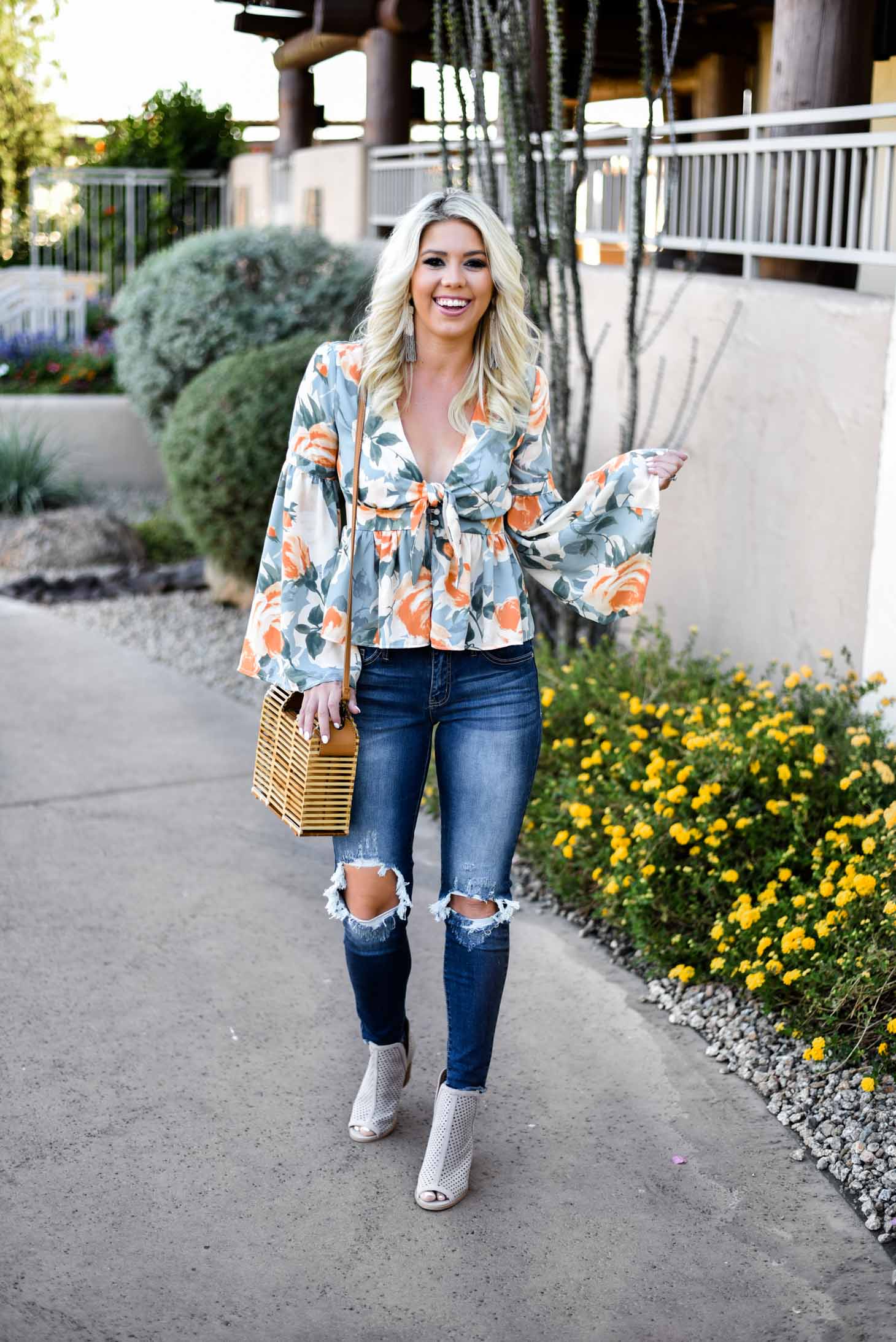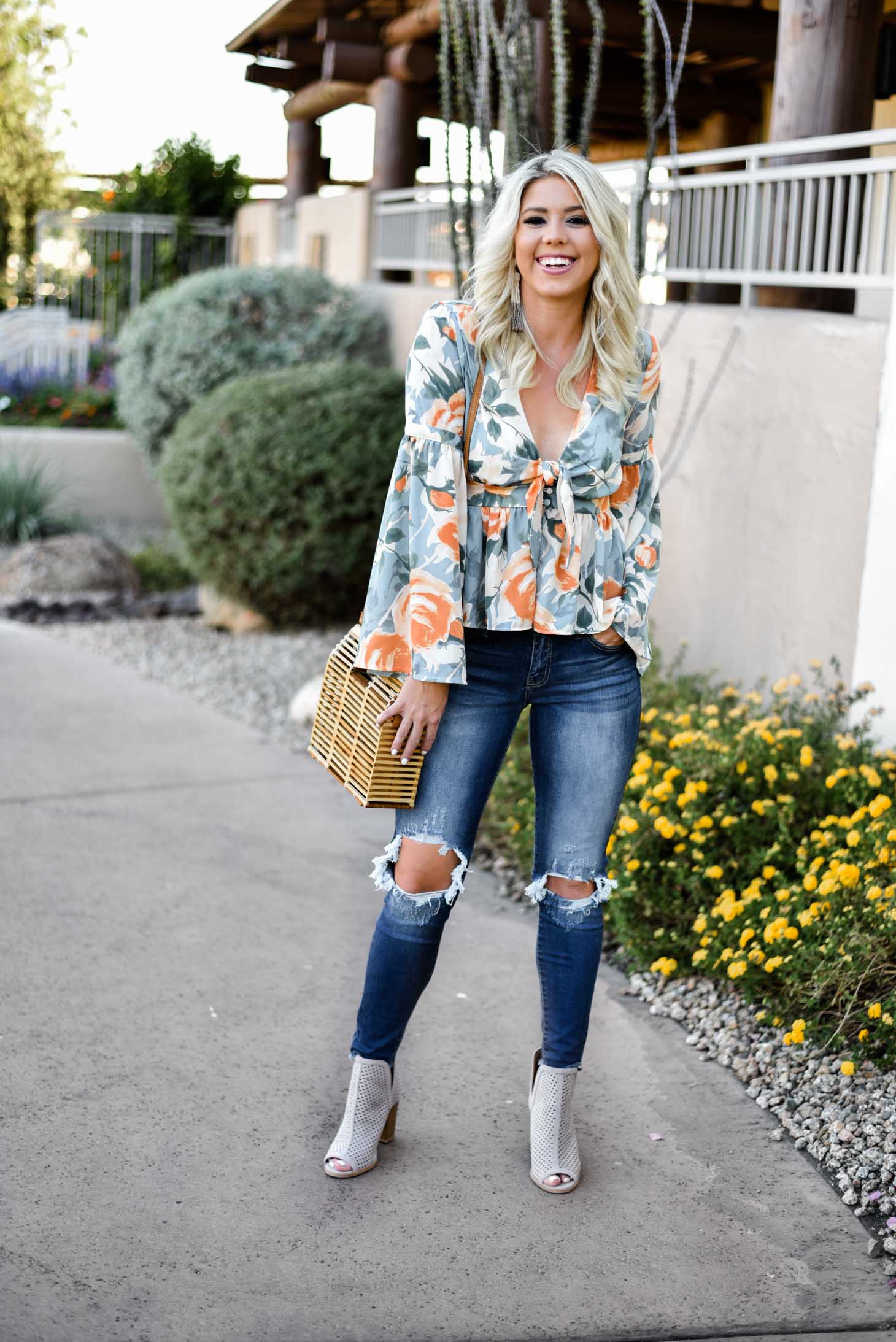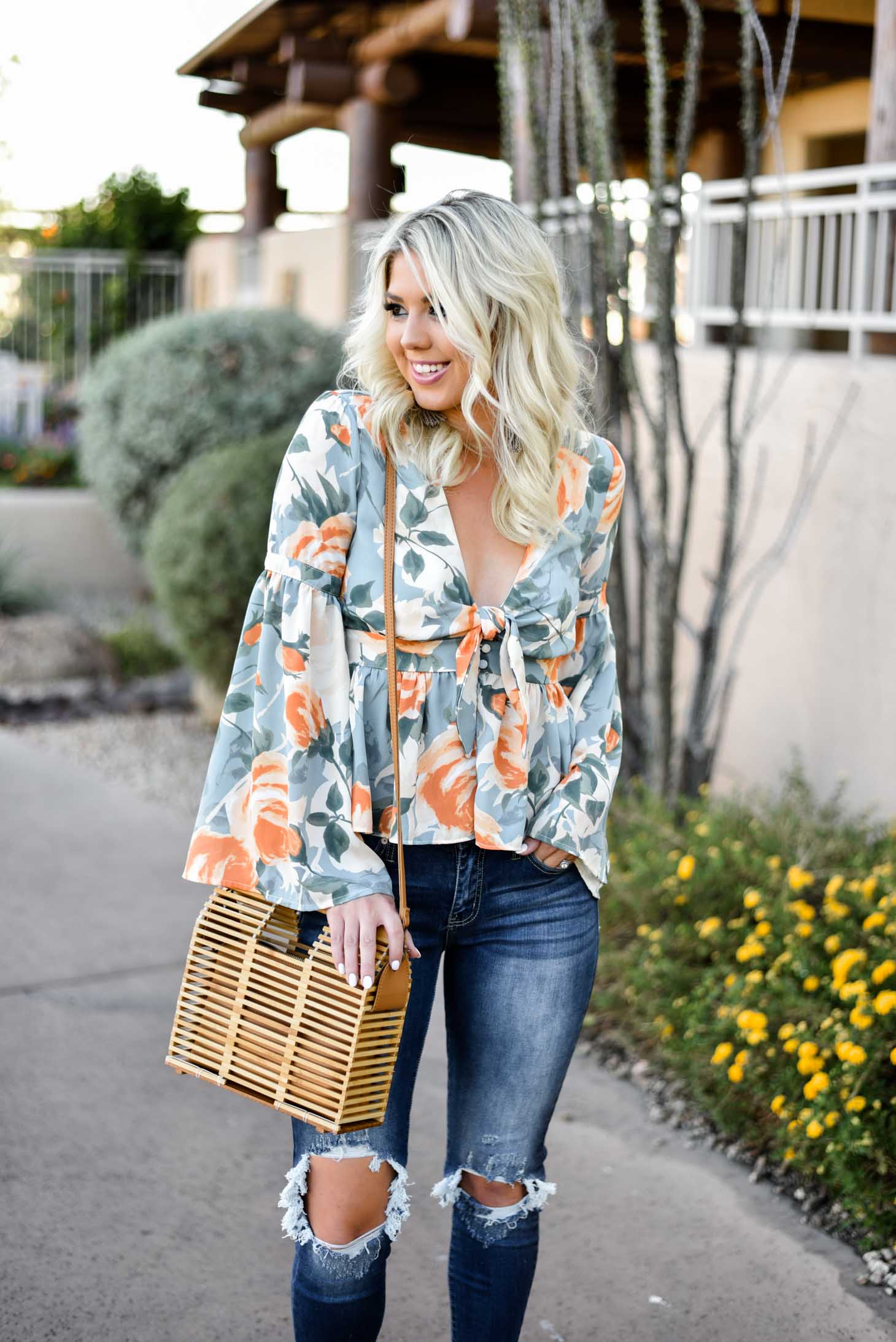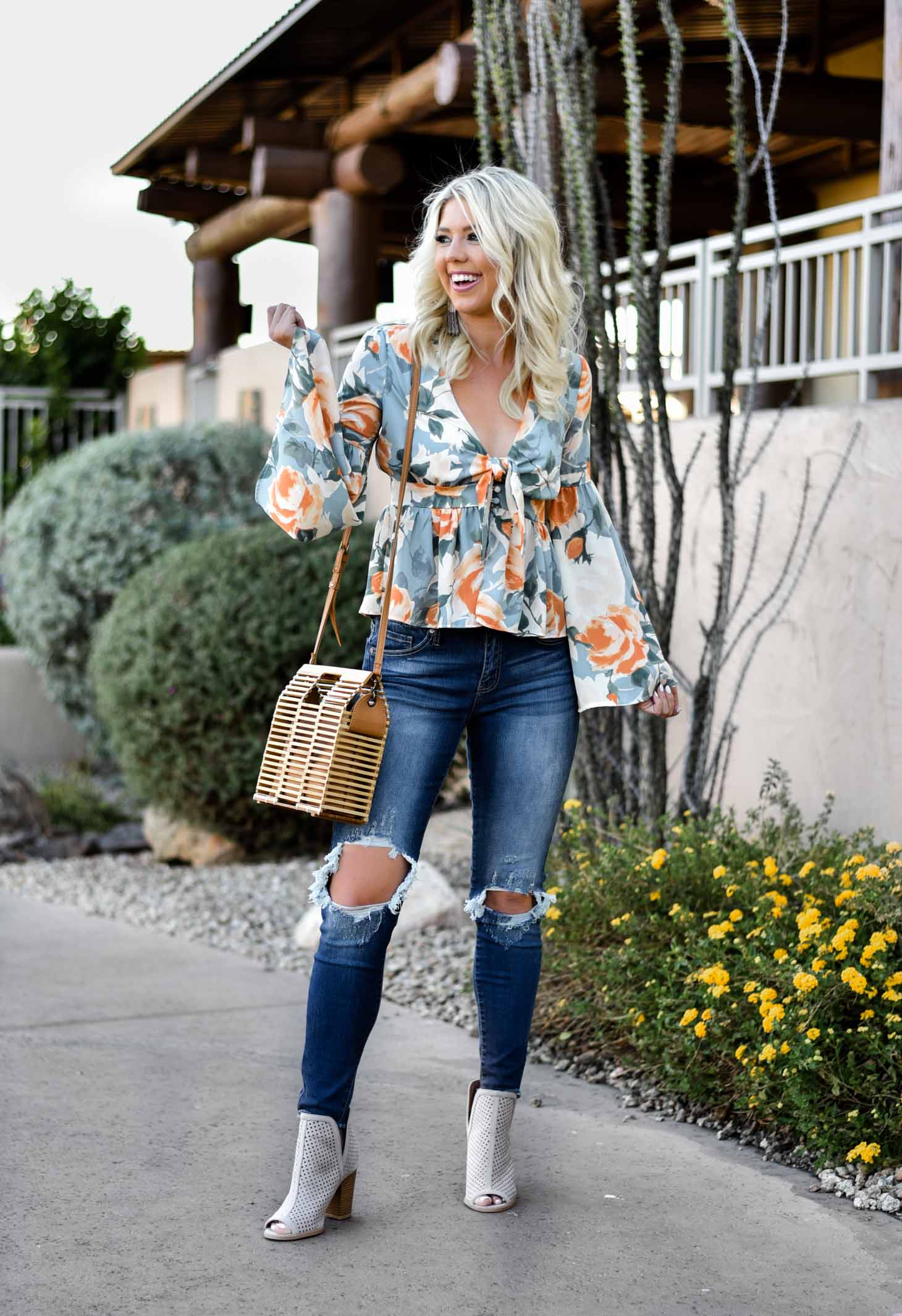 Top // Jeans // Shoes // Bag // Earrings // all c/o Vici Dolls
I'm going to be real for a hot second. I'm not a big fan of floral prints! That's right. I said it! I think this stems from the fact that the hubby doesn't tend to like floral prints (A guy who actually cares. Can you believe it?! LOL). When selecting any type of floral piece, I have to really love it. The colors, the size of the flowers, etc. When I came across this adorable floral top from Vici Dolls, I knew I had to have it immediately! I love the pretty print and color combinations. This top screams summertime fun. The flared sleeves and open midriff section with the cutest button detailing is just icing on the cake! It's just so comfortable and breathable for these hot summer temps!
While I normally wear shorts in the Summer, I could not pass up the perfect pair of distressed skinny jeans! I could wear these bad boys all Summer long. They are lightweight and don't feel heavy like a lot of other jeans. They are the perfect shade and the distressing is perfect! It's a little tricky to find the right size (I ordered two pairs just to be sure!) but if you read their sizing guide carefully, you're golden!
What else screams summertime?! Bamboo! I am absolutely obsessed with this bamboo crossbody bag. I love that it doesn't feel heavy or weigh me down, and it can also be used as a clutch. It's literally perfect for any summer look! This bag is currently sold out but be sure to get on the waiting list. You don't want to miss out on this one!
The perfect pair of peep toe booties and matching earrings completed this fun summer look! I honestly just fell in love with this entire outfit once I had it on. It's so girly and perfect for any summertime fun!
Thank you to Vici Dolls for sponsoring this post! 
SaveSave
SaveSave