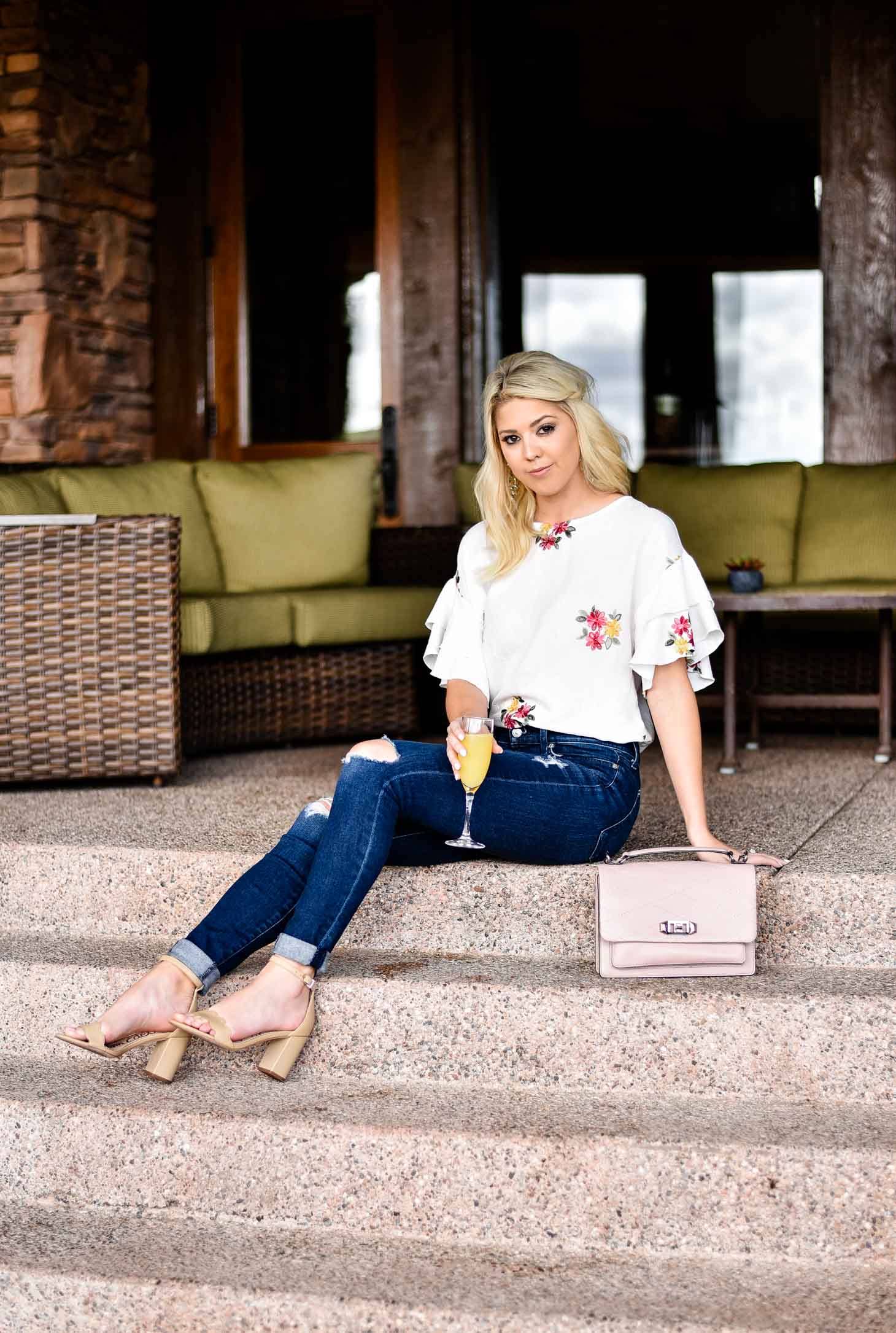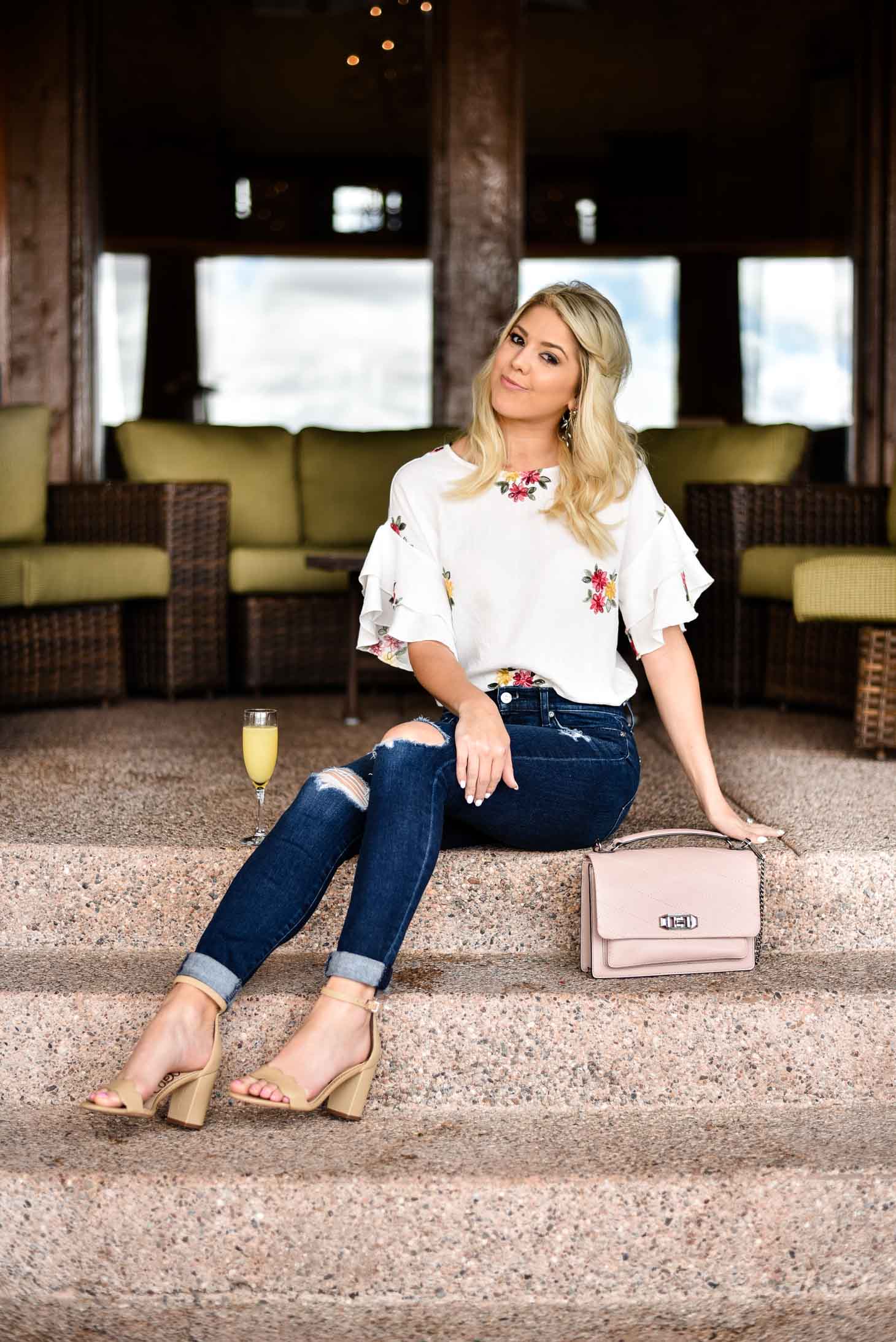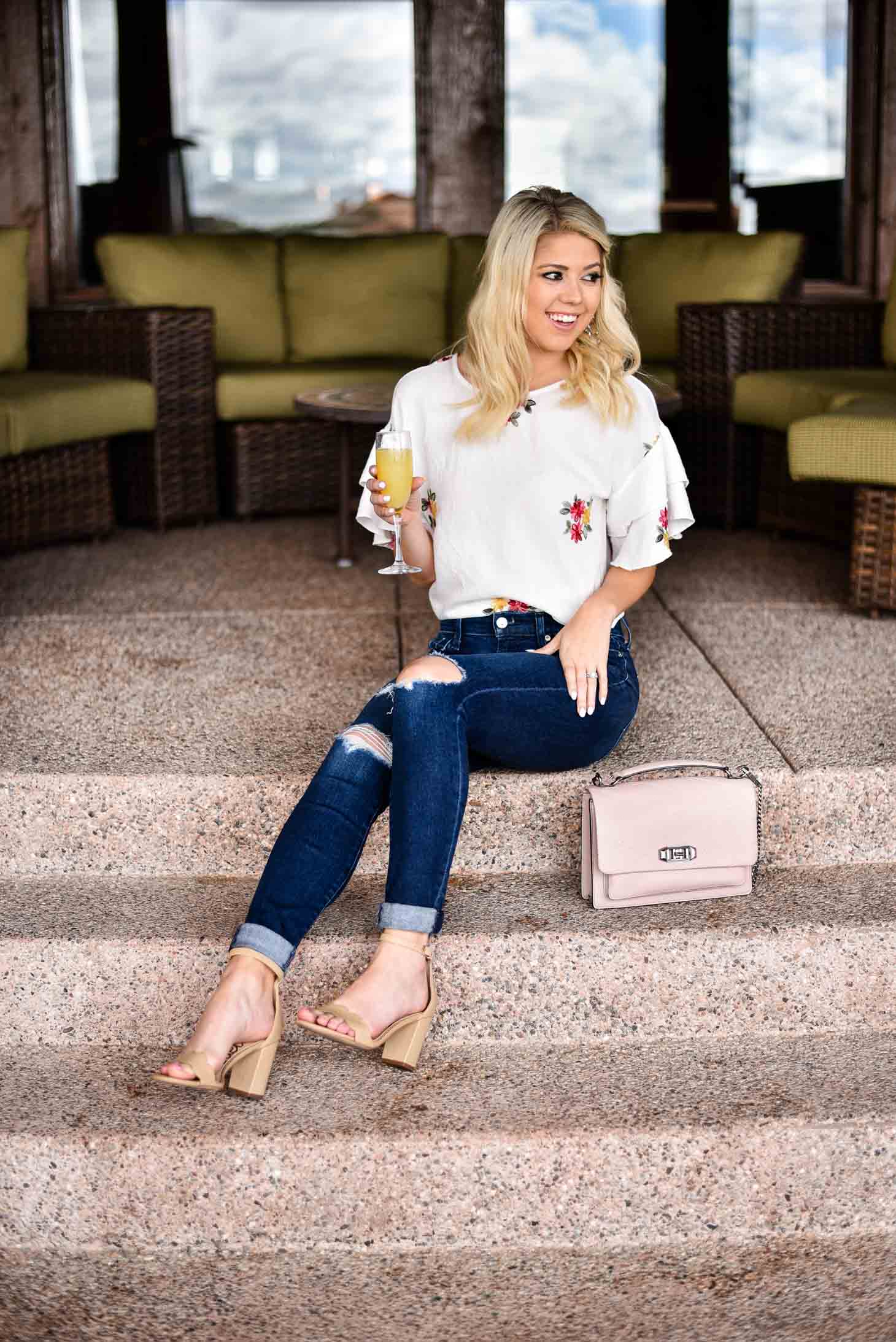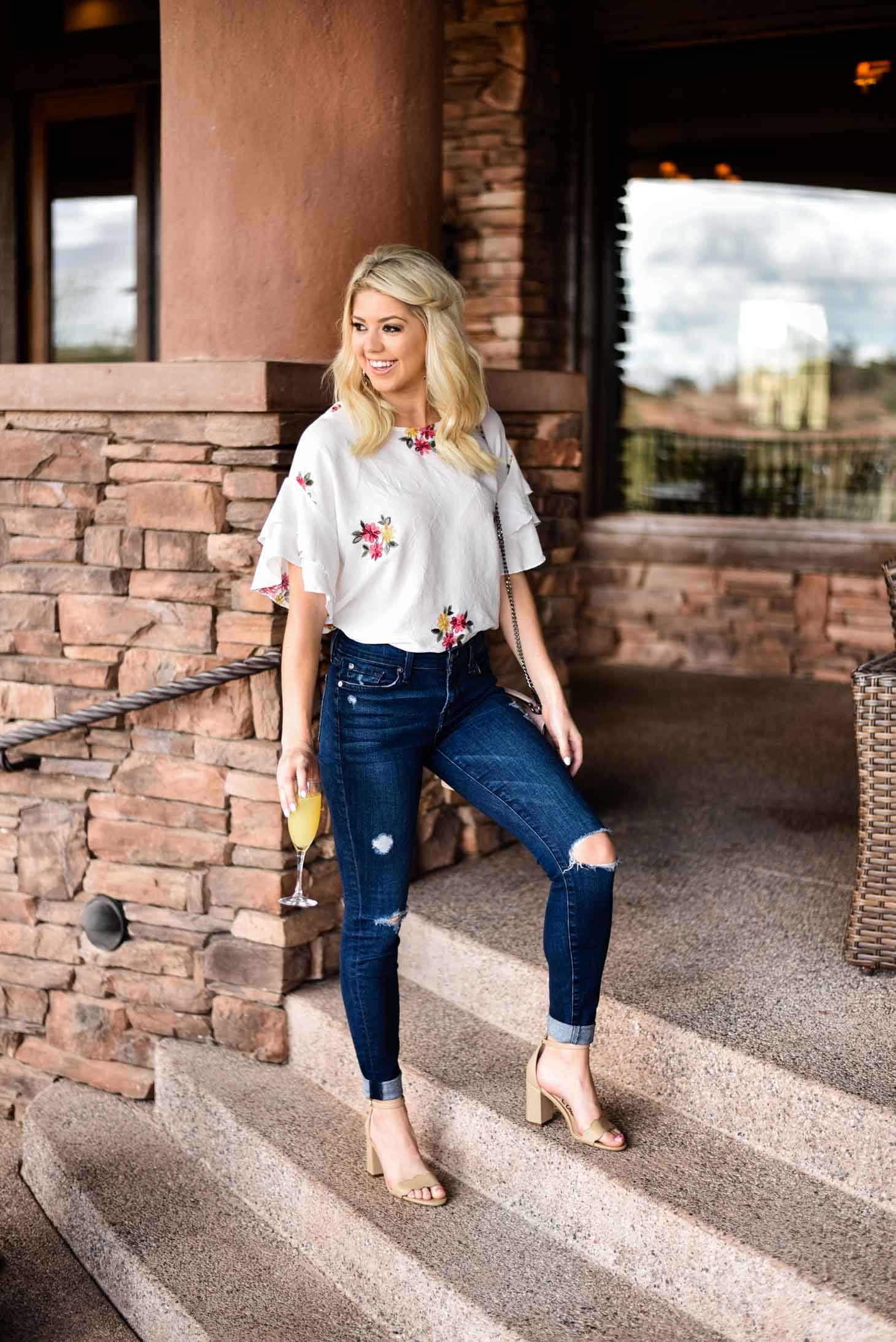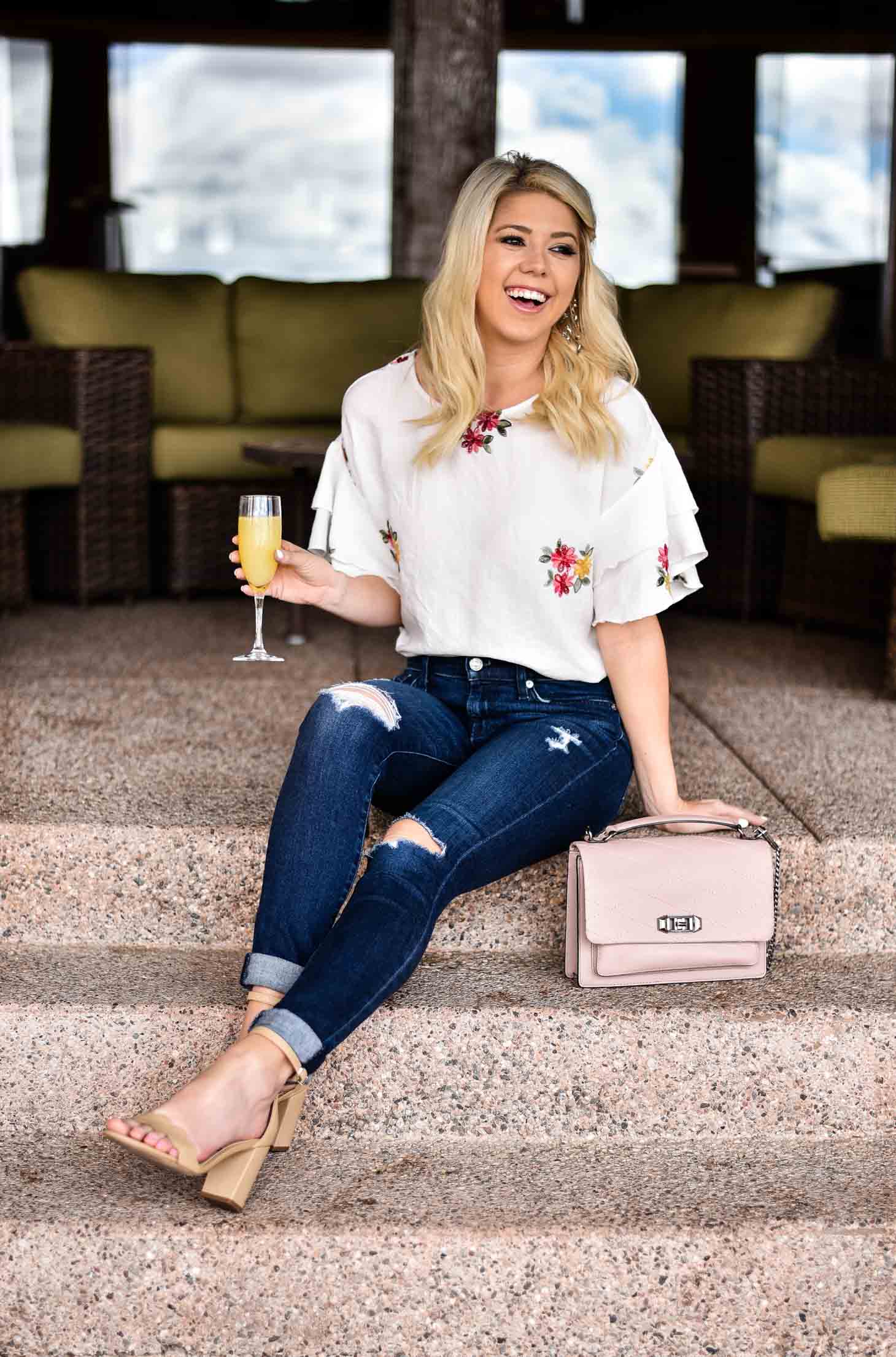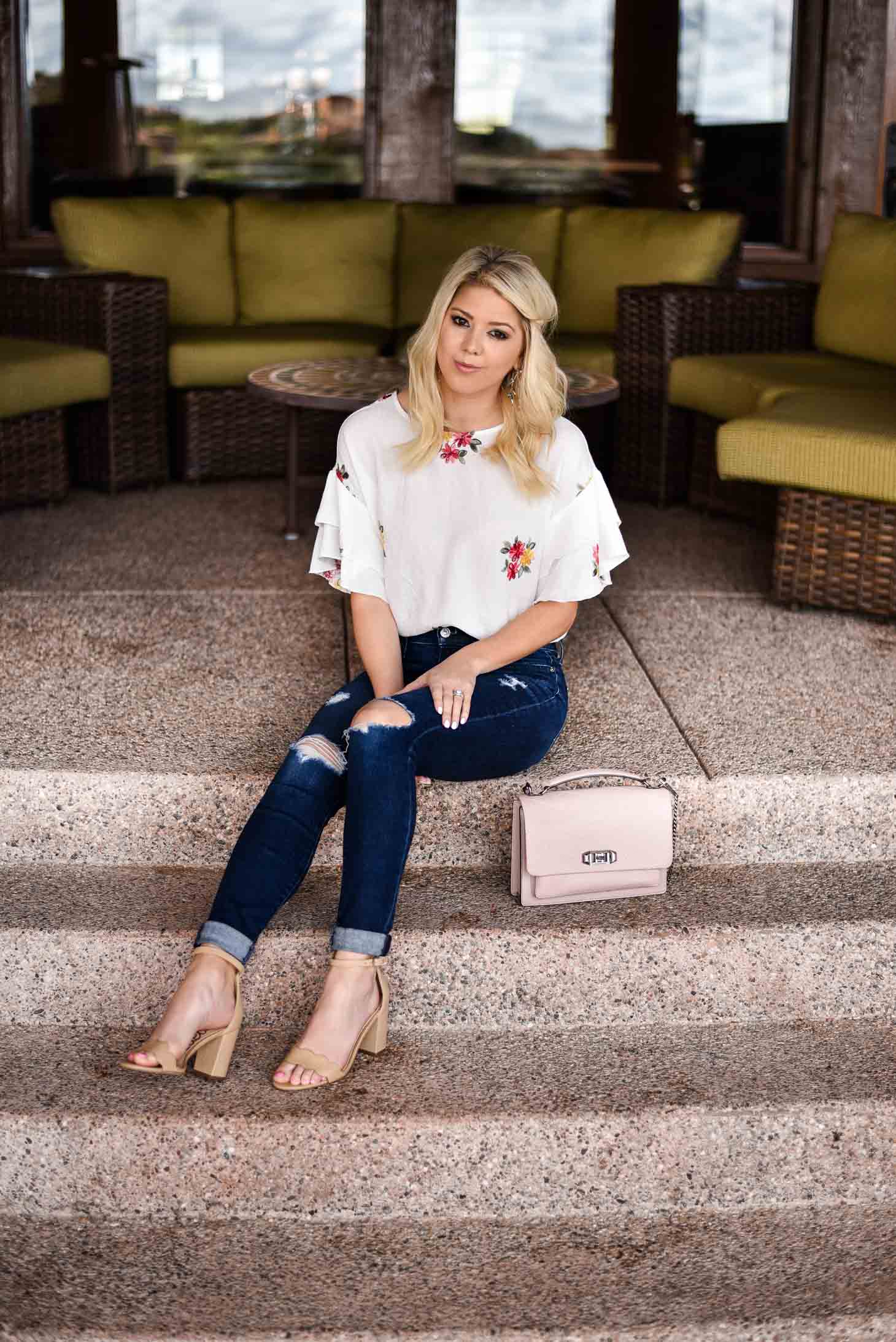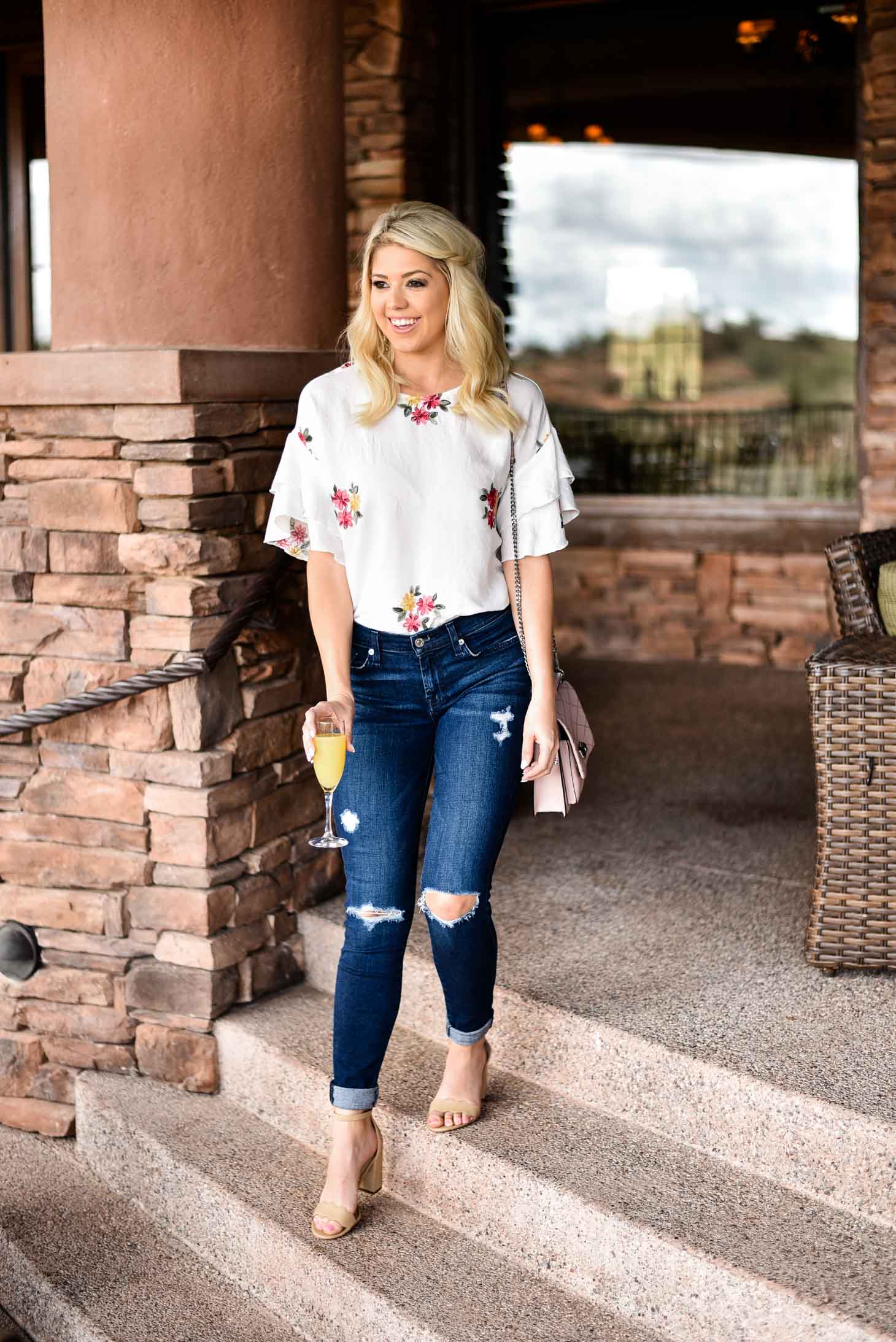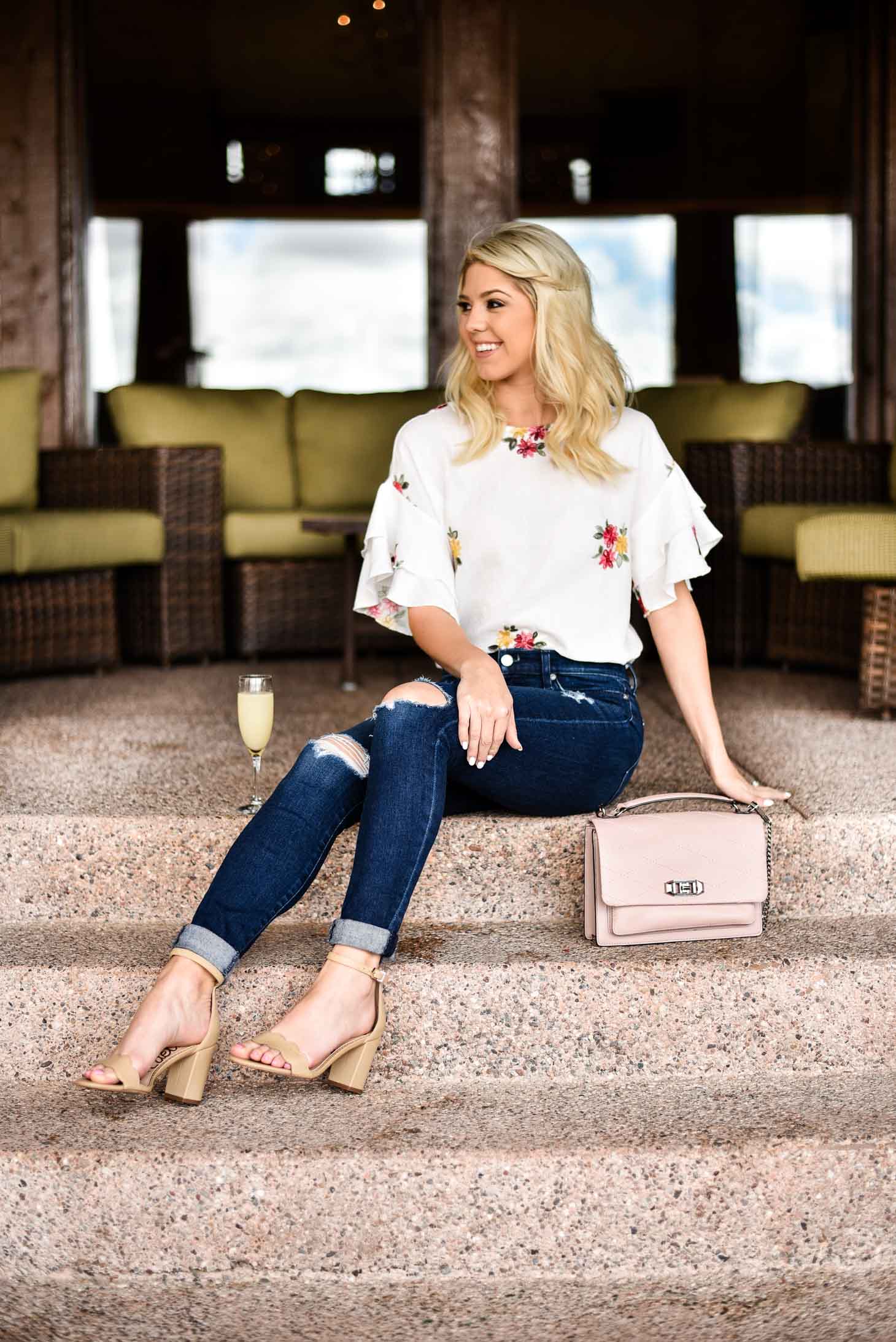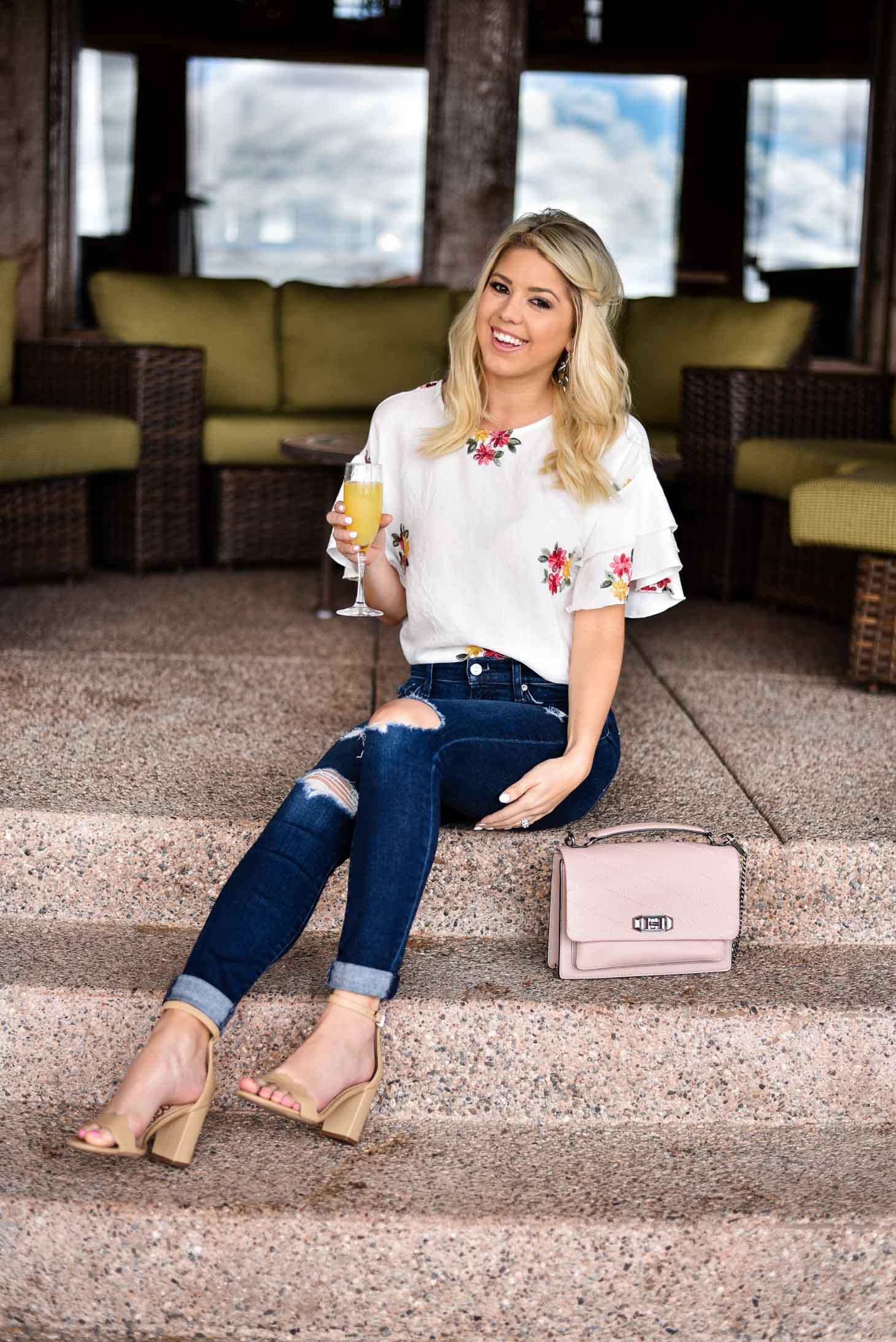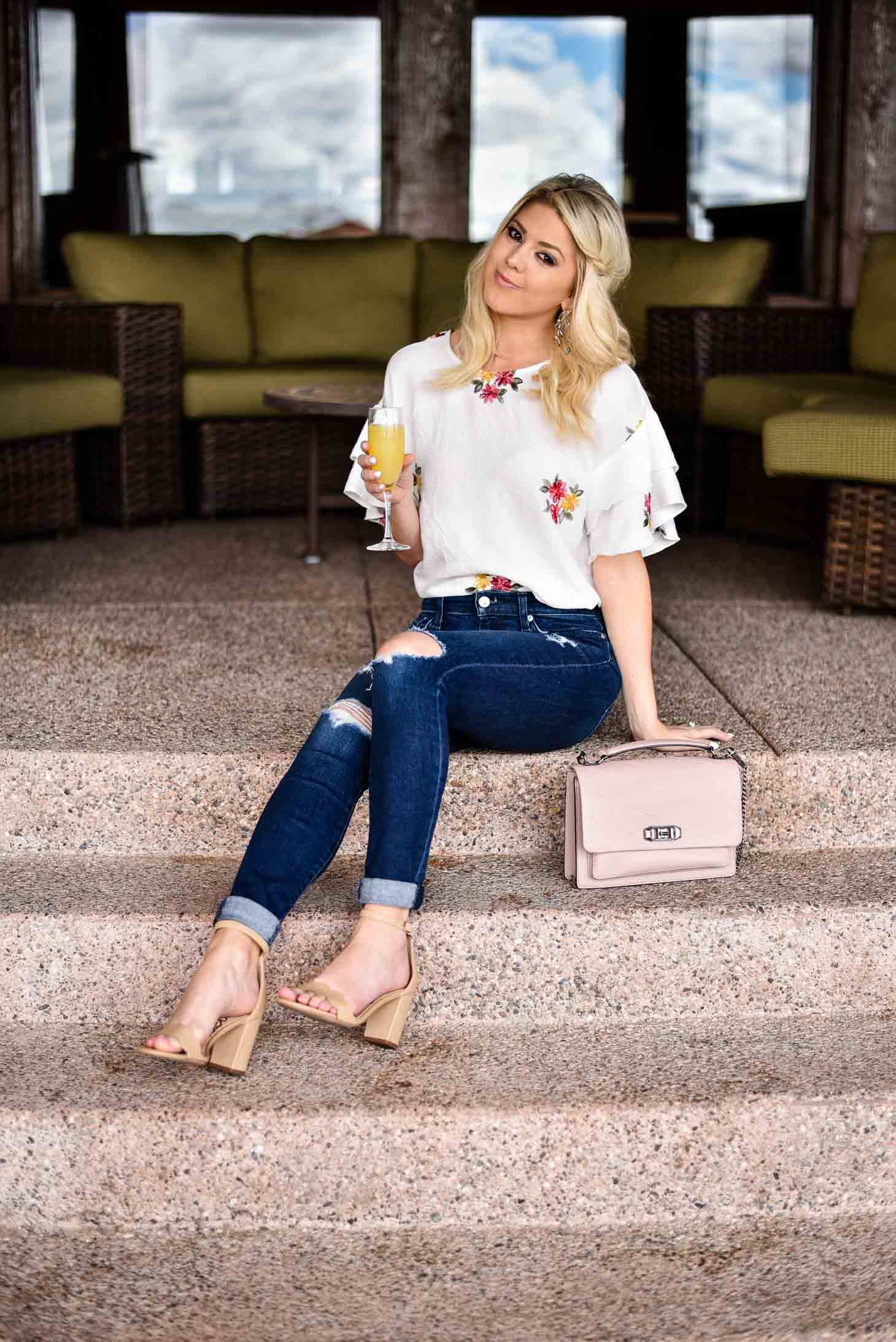 Similar Top // Similar Jeans // Heels // Similar Bag // Earrings c/o Maggie Wu
Happy Monday! This weekend was full of yummy food and drink with B. On Sunday, we drove up to Fountain Hills after church and ate brunch on the patio at FireRock Country Club. The rain had just rolled out and it left the sky in a gorgeous state for patio views. It was such peaceful and scenic brunch! If you live in the Valley, be sure to check it out!
For our sweet little Sunday Funday, I wore this new floral top from Forever 21. I spent the longest time searching for it online but finally gave up hope. I have no idea why it's not on there, but you can find it in store. I did link up a couple other cute white tops though!
I also want to mention the perfect nude sandal you need this Spring! By far my favorite shoe purchase in a long time. They are super comfortable and will go with absolutely anything. If you are looking for a great nude heel, this is your winner! How cute are the scalloped details and chunk heel?! Perfect!
Shop the Post

SaveSave
SaveSave
SaveSave