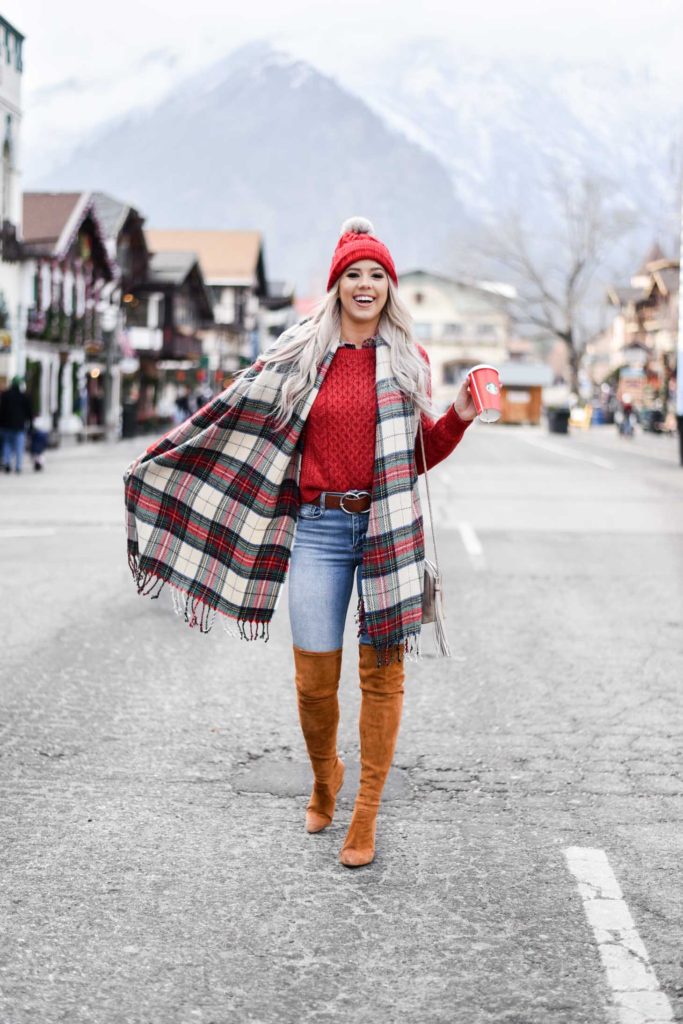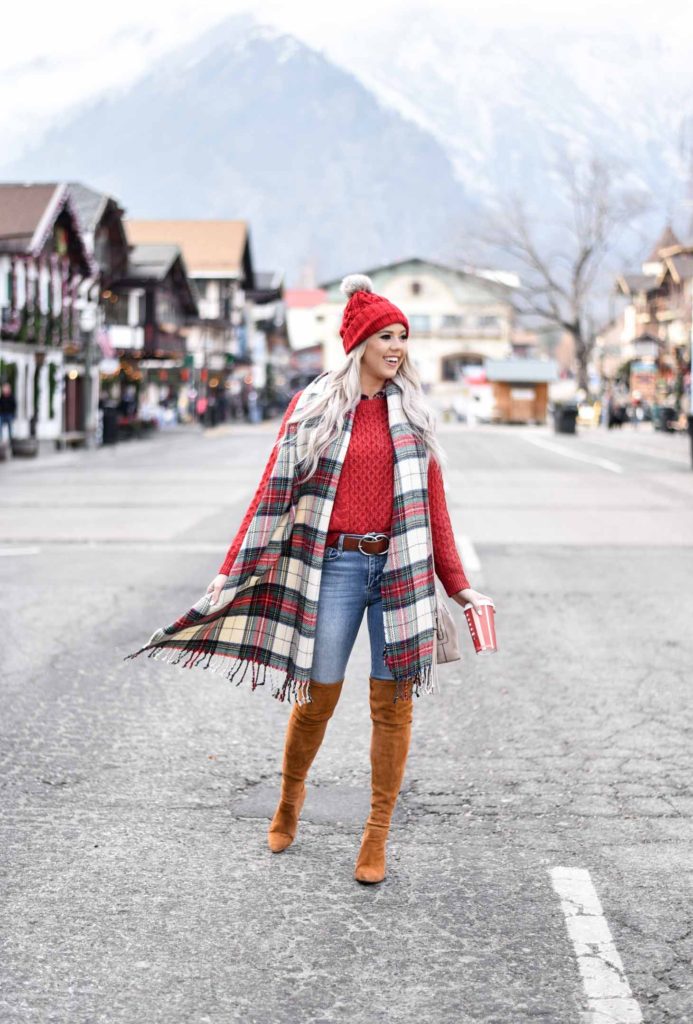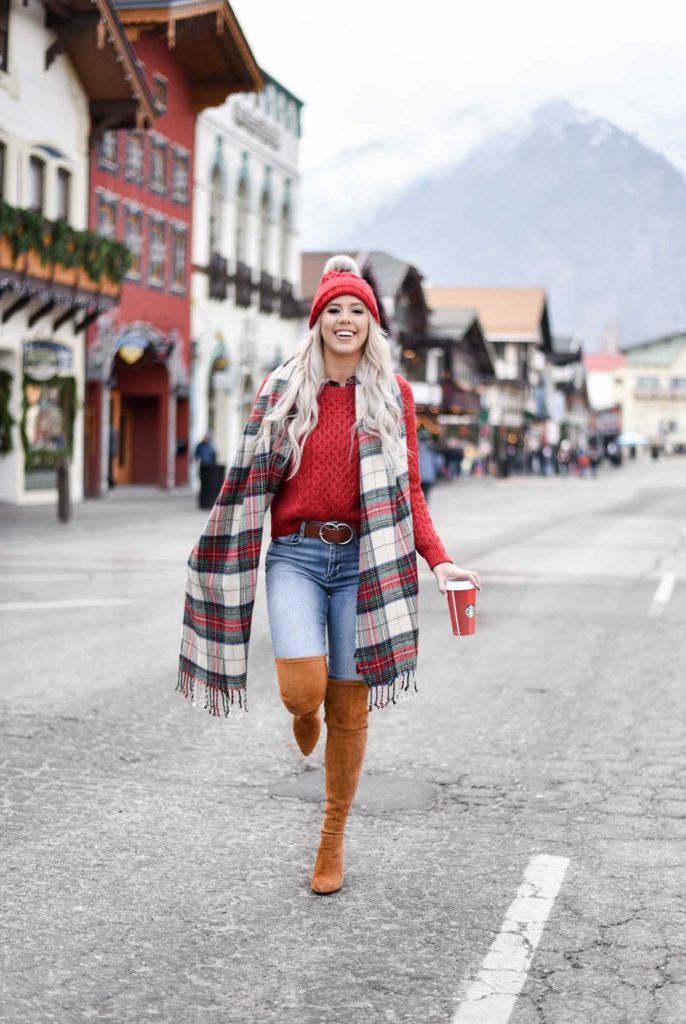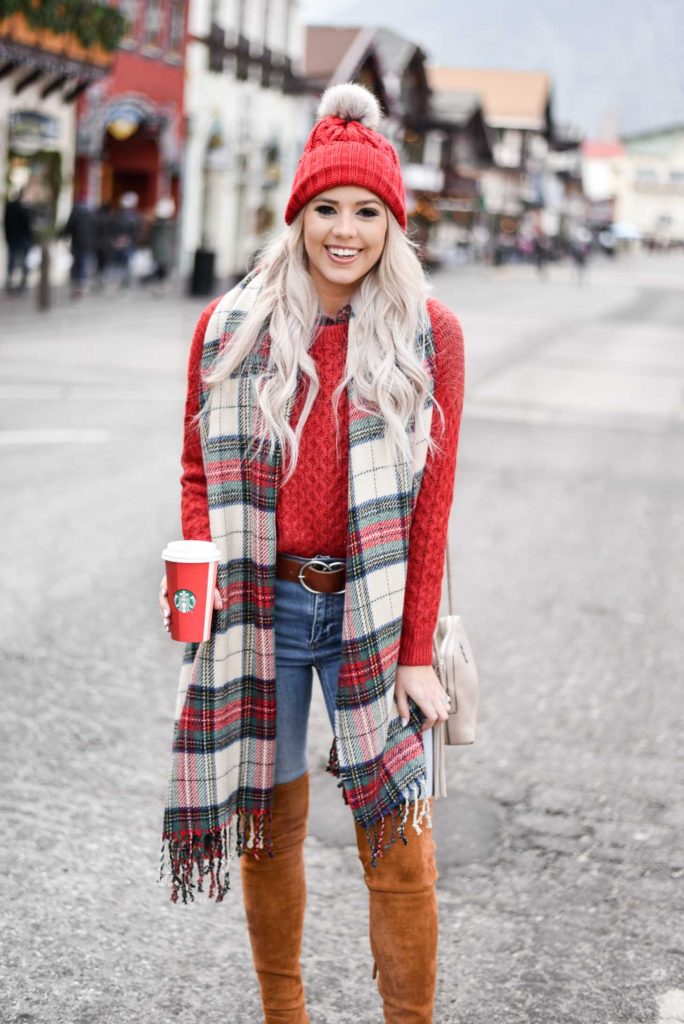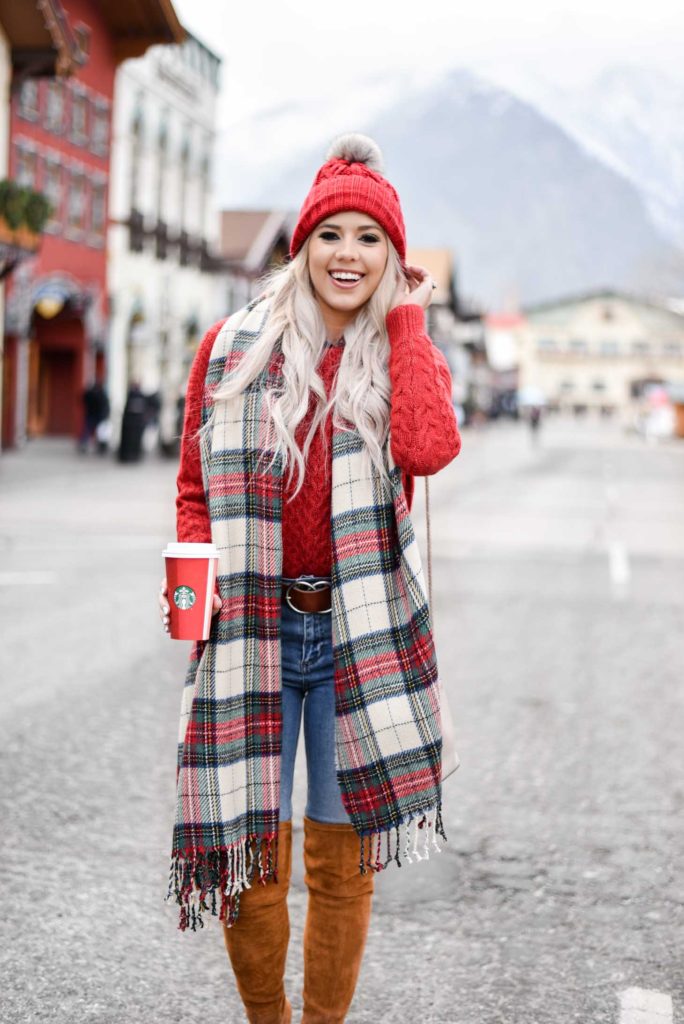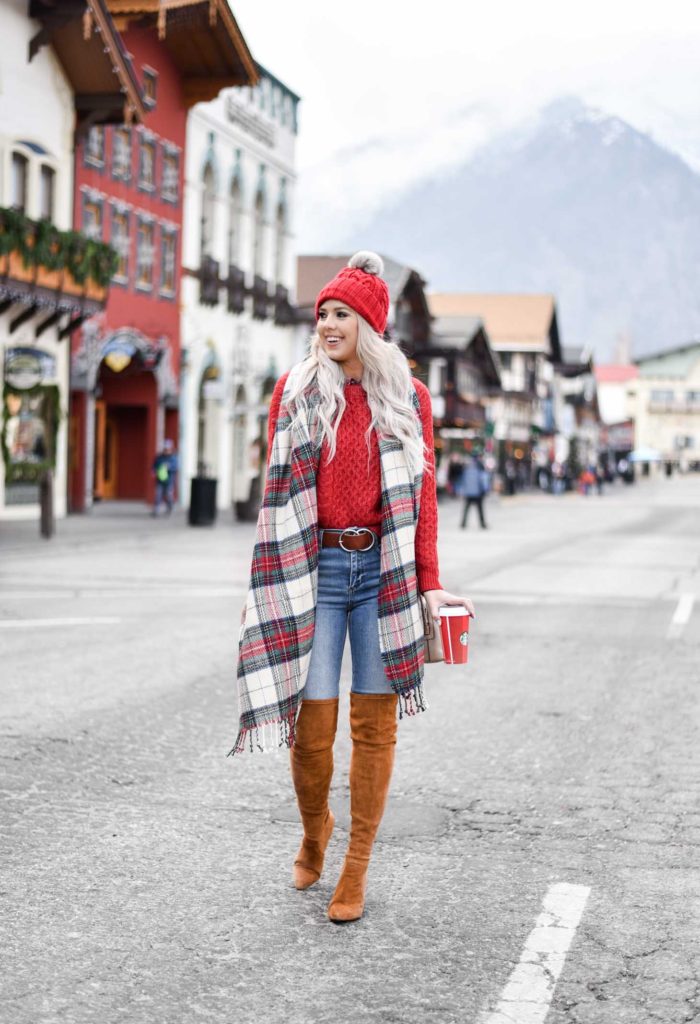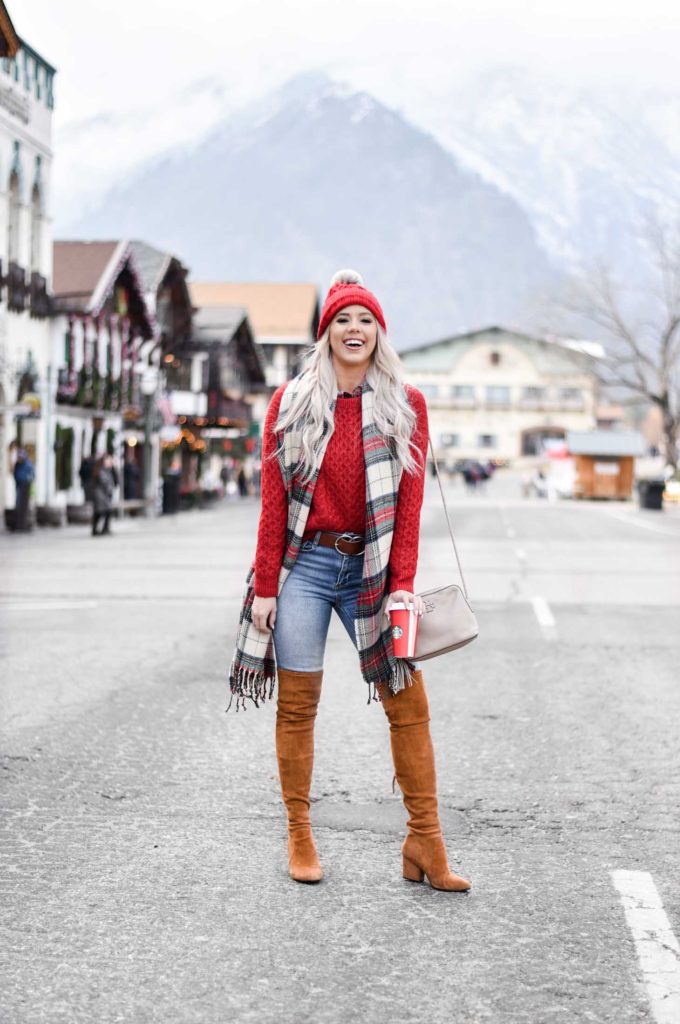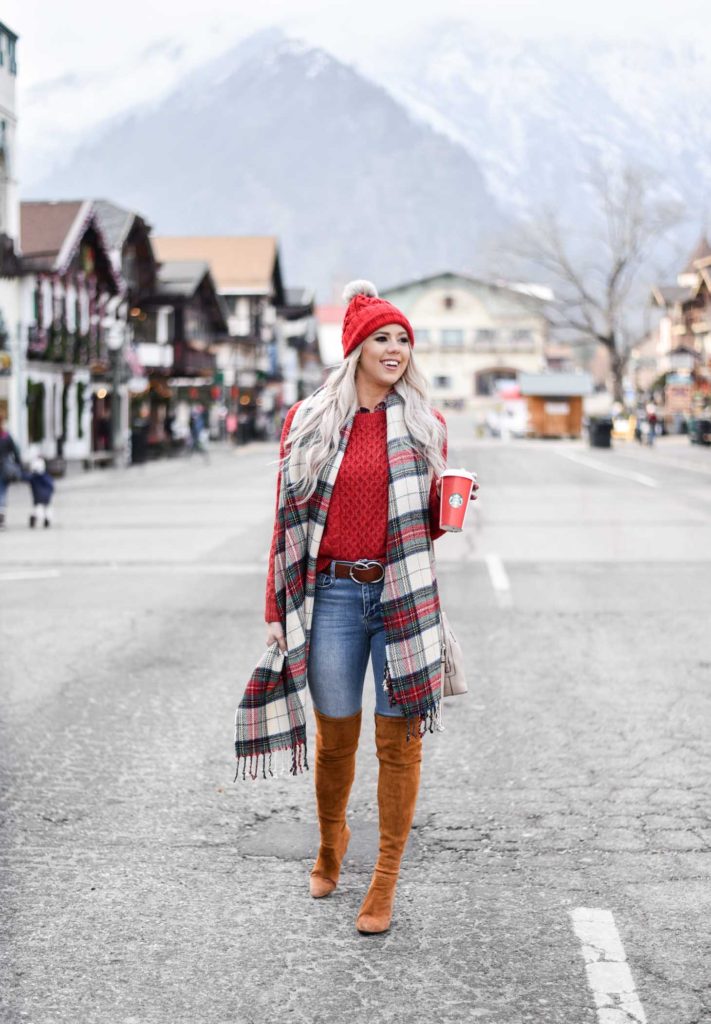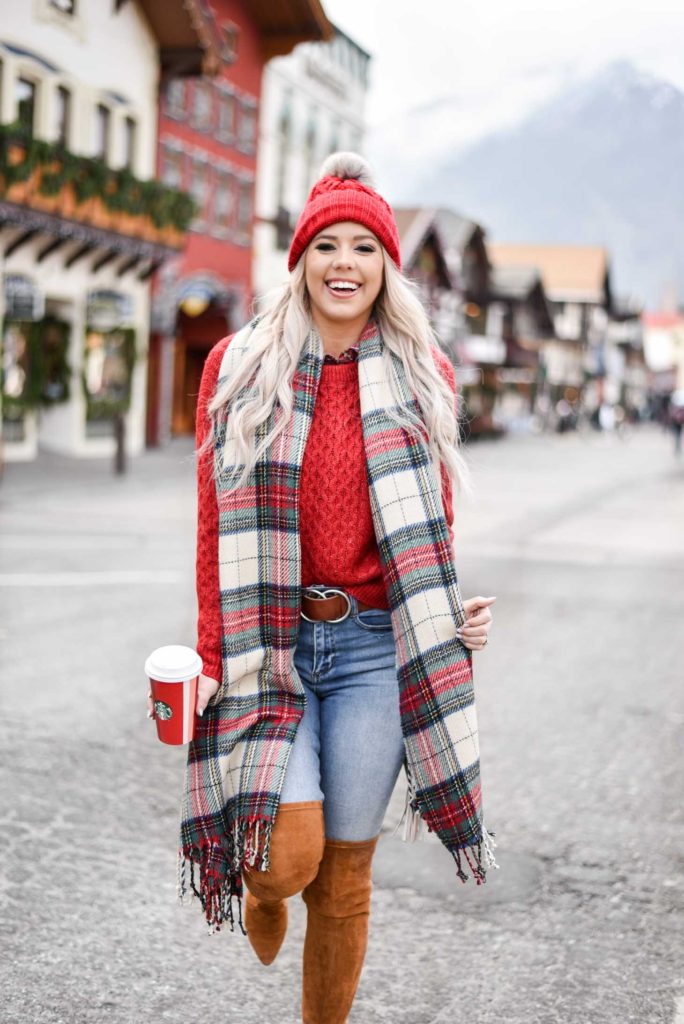 Hat // Shirt // Sweater // Jeans // Scarf // Boots c/o Goodnight Macaroon (use code WINKANDATWIRL for 30% off) // Belt // Similar Bag
B and I spent this past weekend on a quick little getaway to the most "Christmasy" town in all of the United States! B surprised me with this entire trip! I had no idea where I was going!
Once we arrived, it was clear that Leavenworth, Washington is the most spectacular place I ever could have imagined! I"ll be sharing all of the amazing scenery and travel deets throughout the week. Stay tuned!
With all of the Christmas cheer flooding this sweet town, I had to bring lots of holiday looks! This casual holiday look was comfortable and cute for walking the streets of Leavenworth! I definitely made use of layers while I was there. Brrrrr! (this Arizona blood wasn't ready!) I loved pairing this great chunky knit sweater over this plaid shirt. It added a little flare and kept me so much warmer! I had to add some extra warmth with my favorite plaid scarf and red beanie. Which were on repeat this whole trip!
During the warmer times of the day, my favorite OTK boots were perfect for walking around and grabbing drinks and food. As the temps dropped, I traded them out for other boots. More on those this week!
This was one of my favorite looks of the trip!
Shop the Post