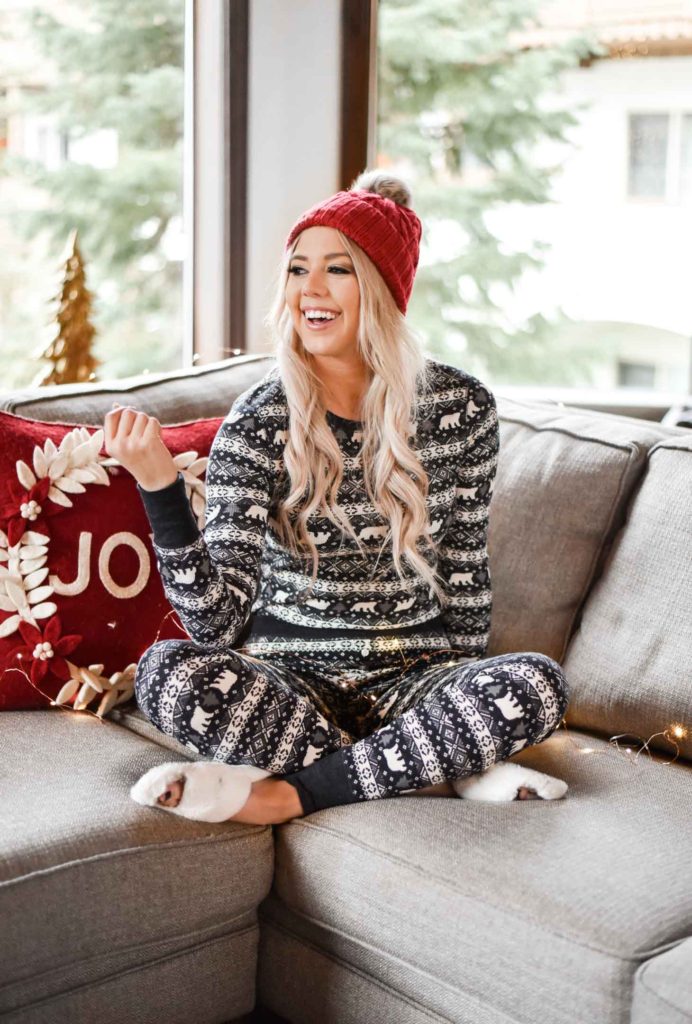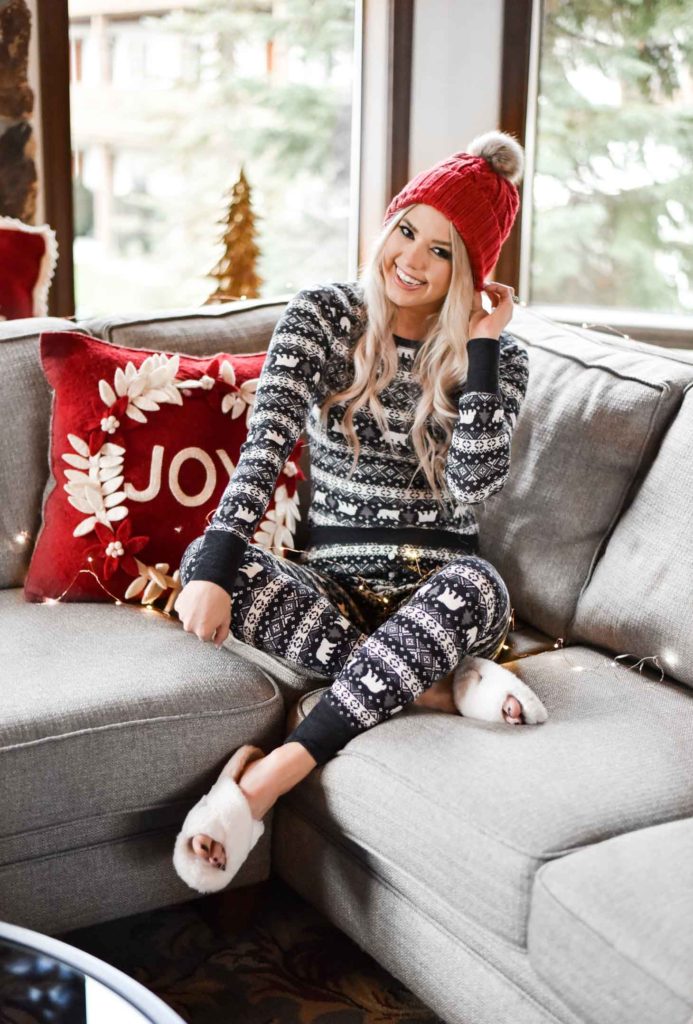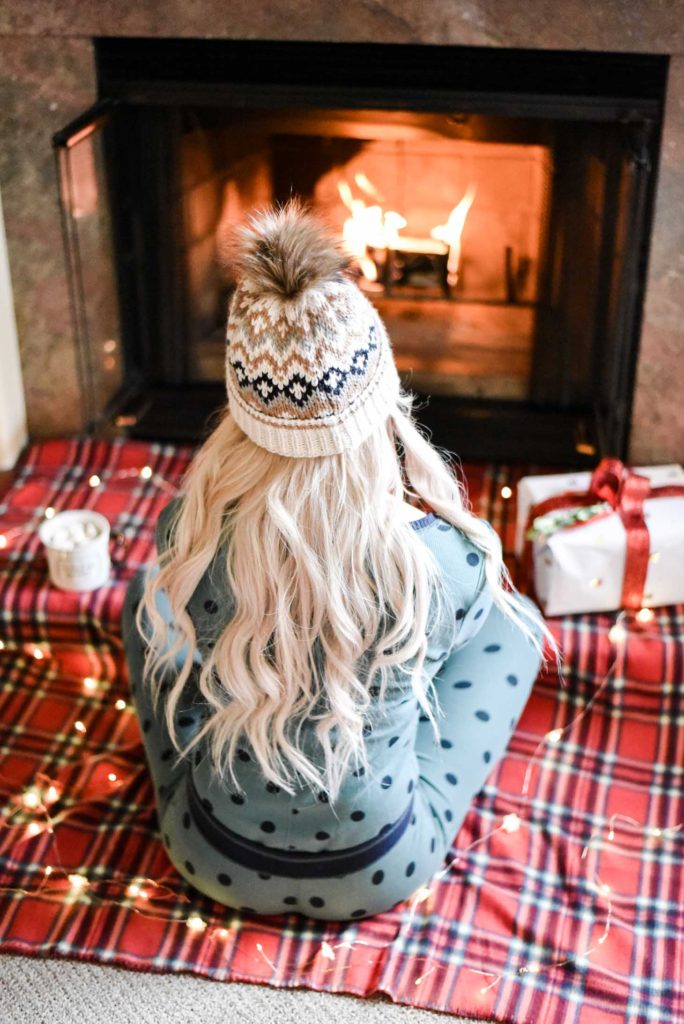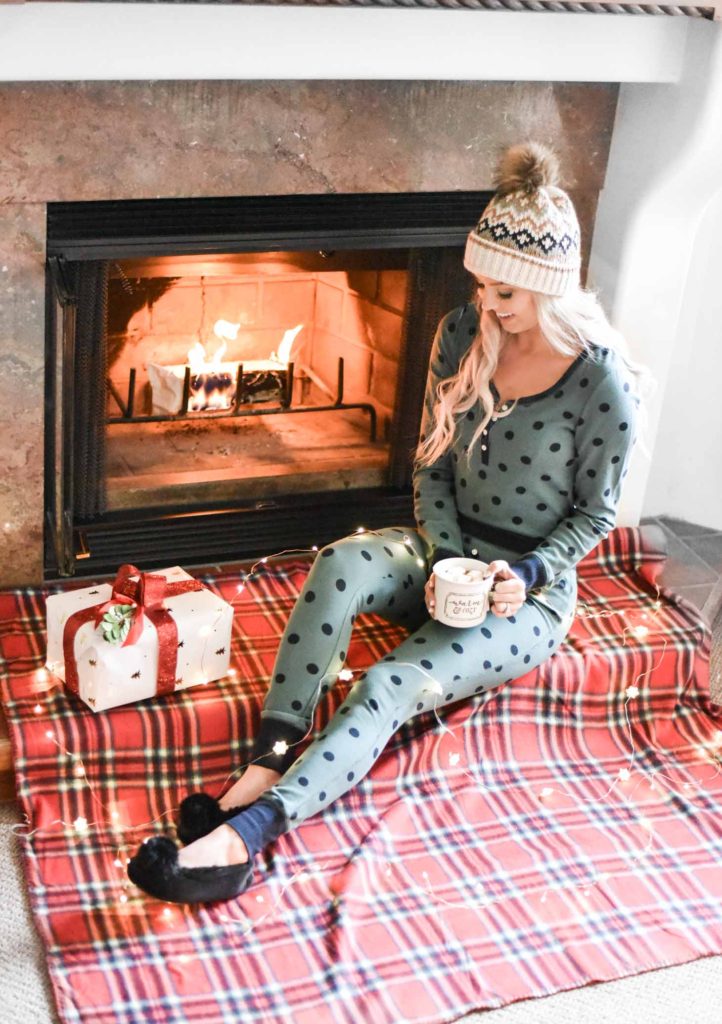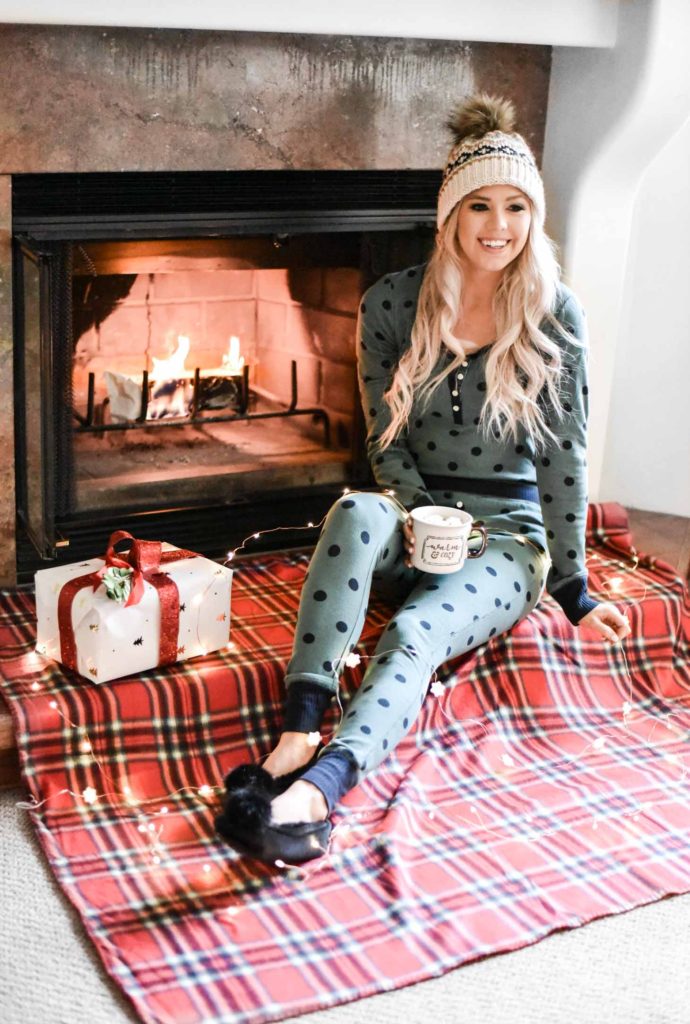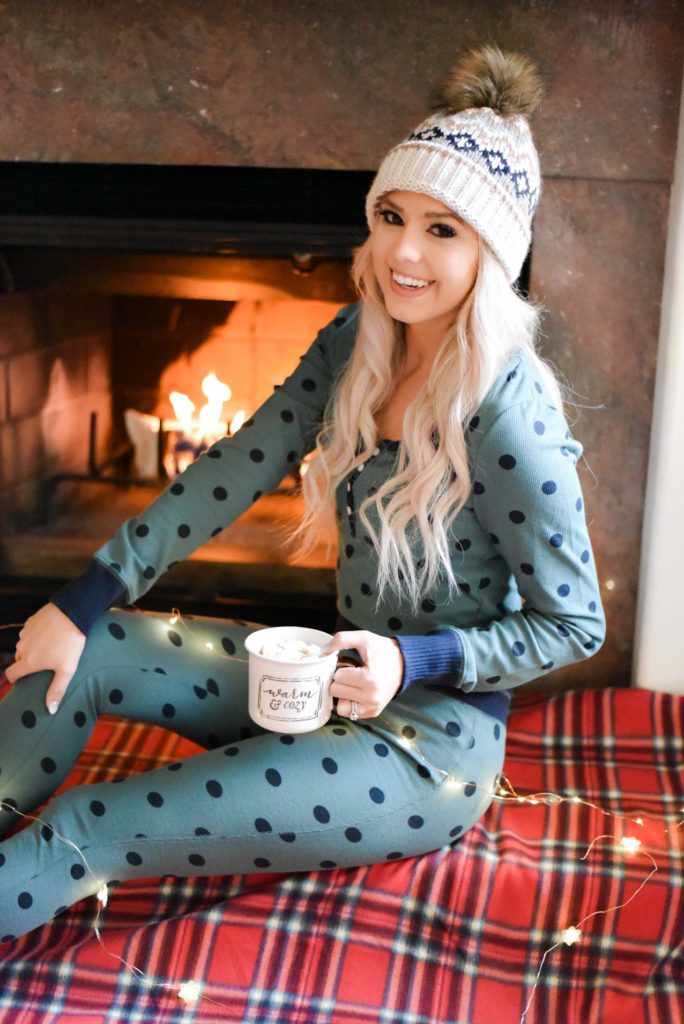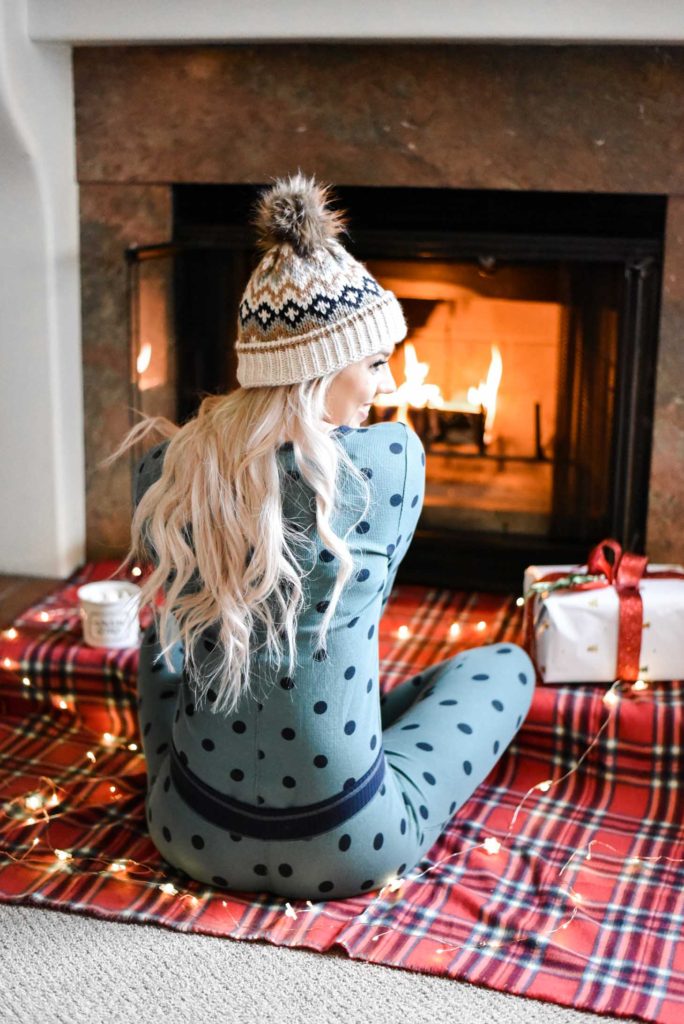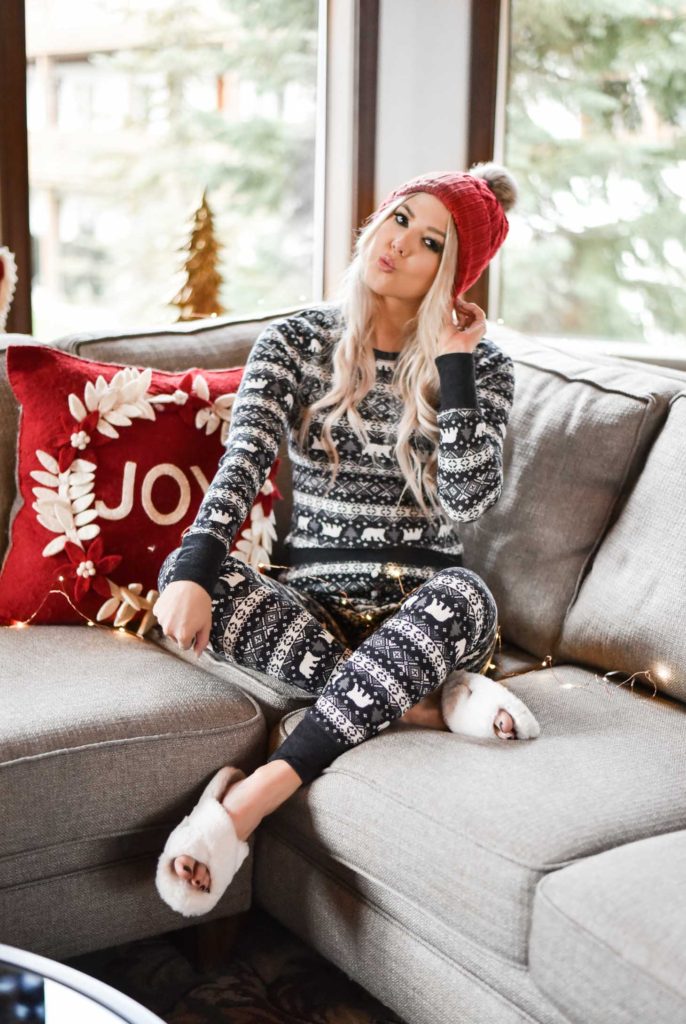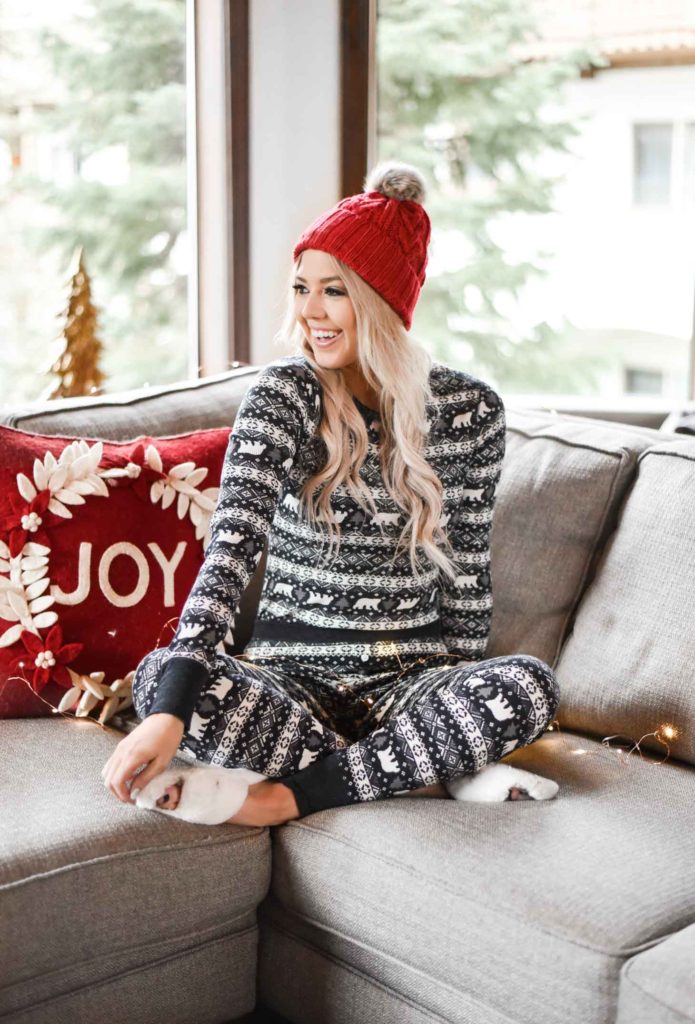 Bear Print Jammies
Top // Bottoms // Slippers // Beanie

Polka Dot Jammies
Jammies Sold Out // Slippers // Beanie

This past weekend, I had to pack some of my favorite holiday jammies on our trip to Leavenworth, Washington! I love me some holiday pjs. During this time of the year, I prefer to stay warm and snuggled in sleep leggings and a matching thermal top. It's comfortable and not too heavy!
My pair of polka dot jammies just sold out (crying for you), but my favorite Old Navy jammies are still available in several prints! The top is only $6 and the bottoms $15. A steal!
My jammies were not complete with slippers and beanies to keep my toes and ears warm! I love these white, sandal-style slippers, as well as these cute pom pon slippers. Both are super comfy and affordable!
It's safe to say that I love pjs and wish I could wear them out everyday! If you're looking for a new pair of holiday pjs, I'm linking up a ton of other cute options below!
Other Cute Holiday Jammies