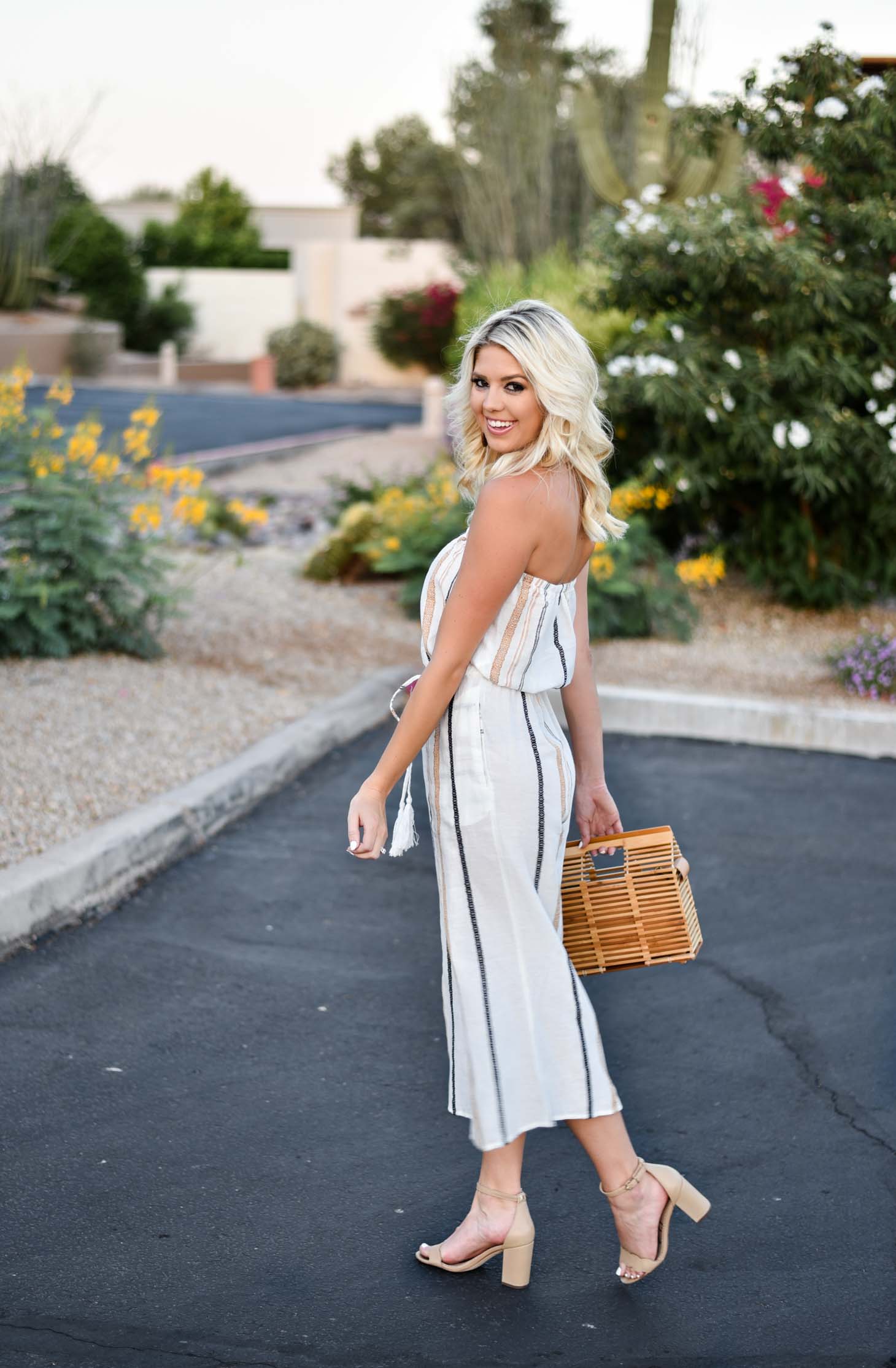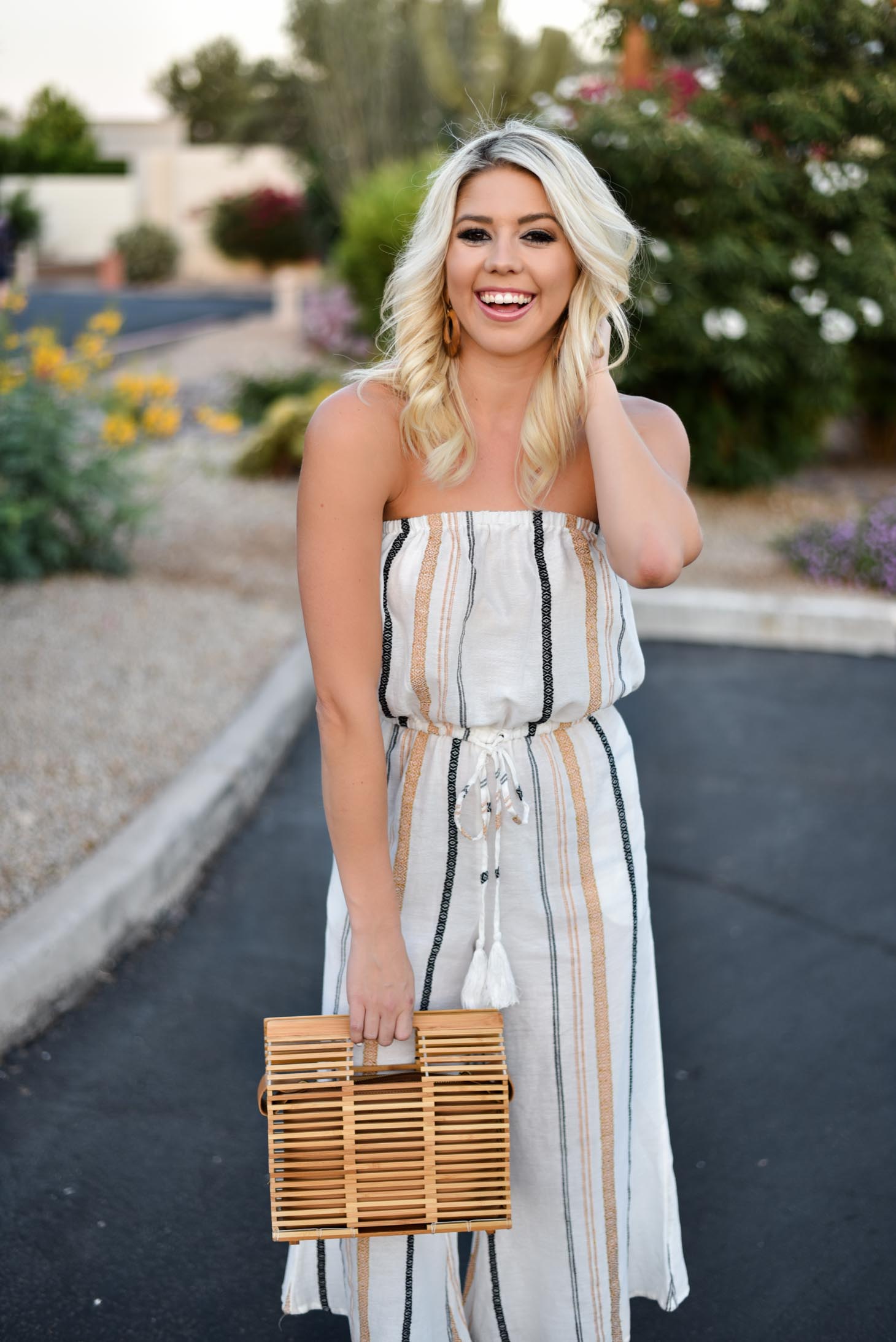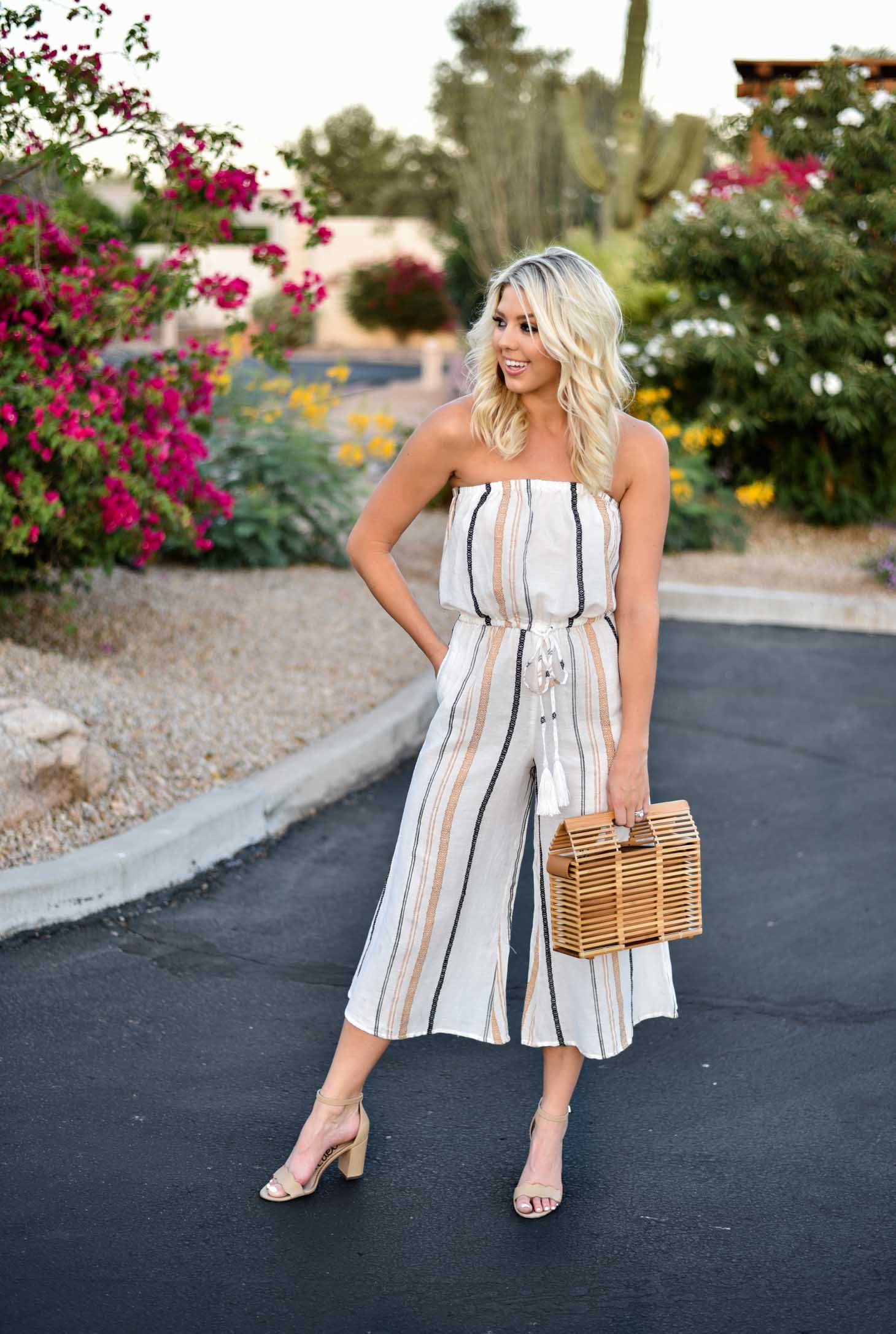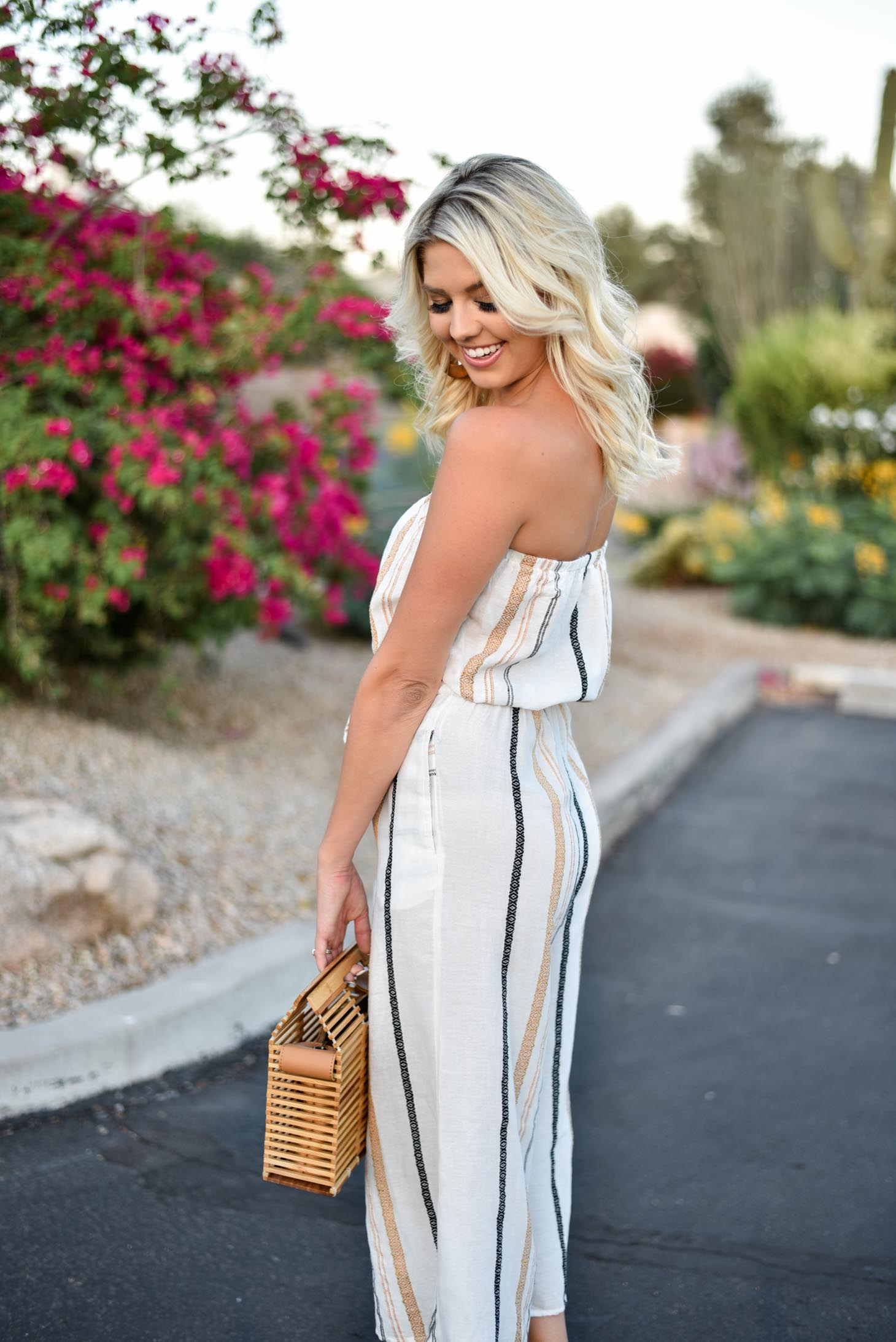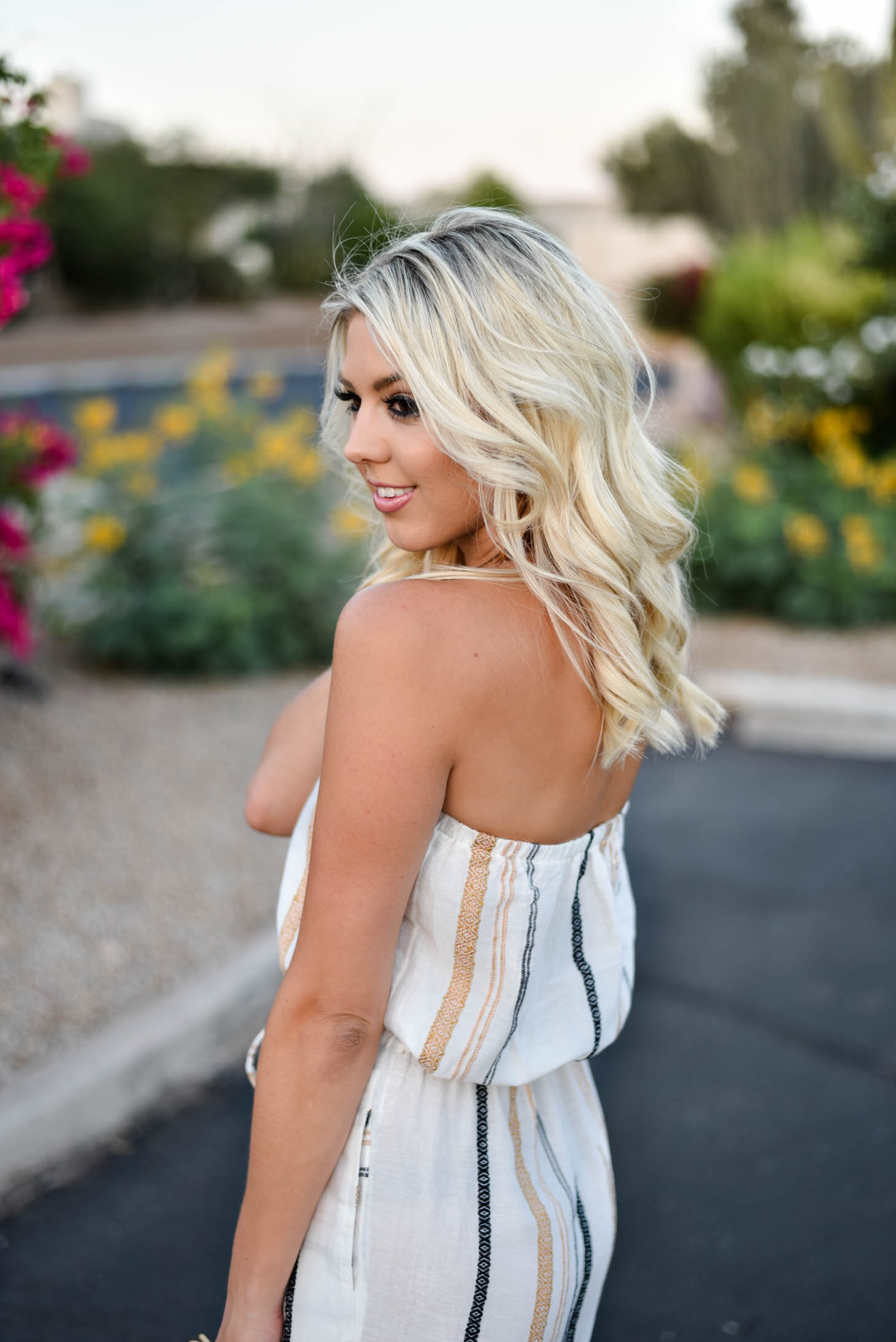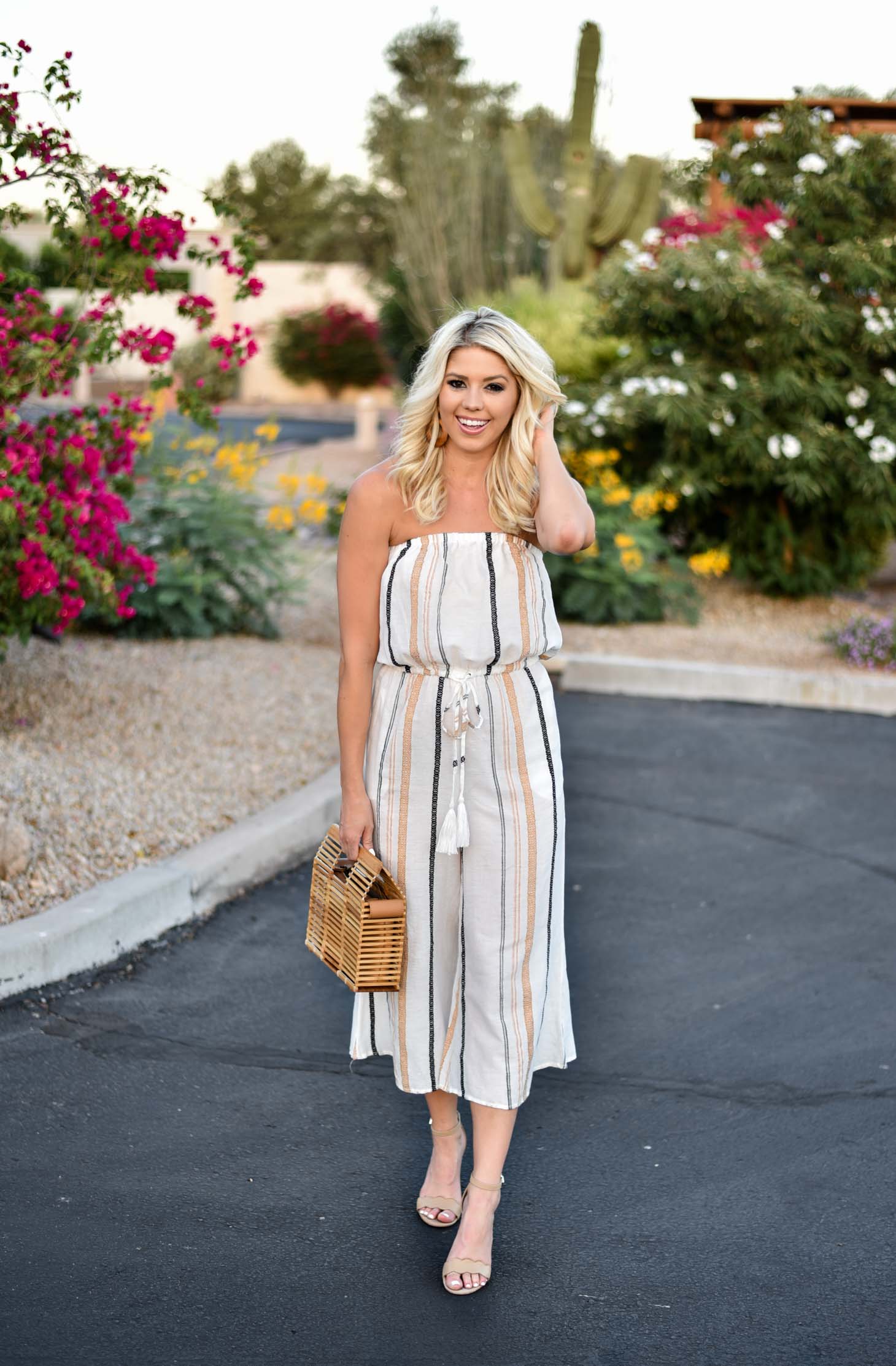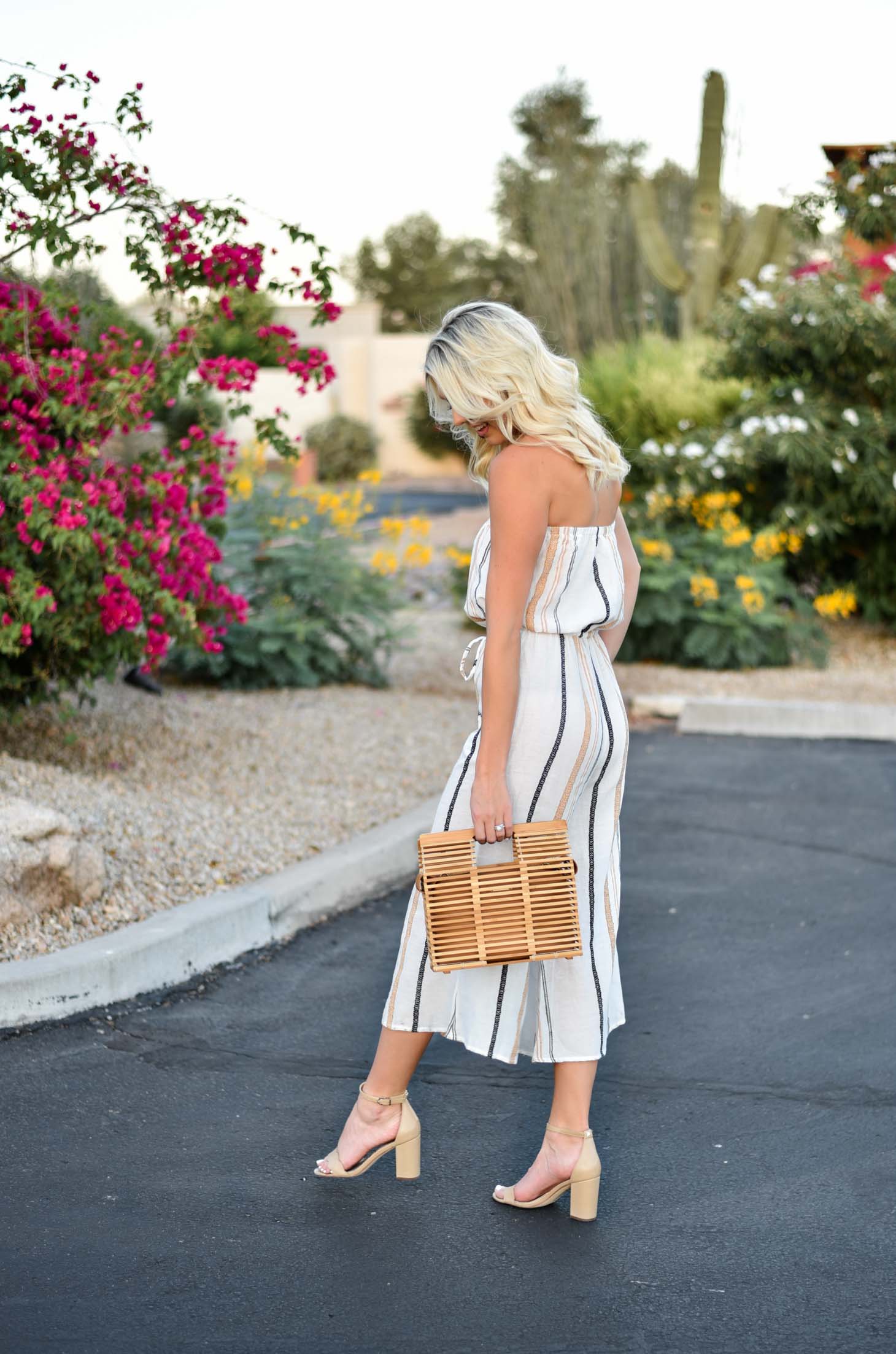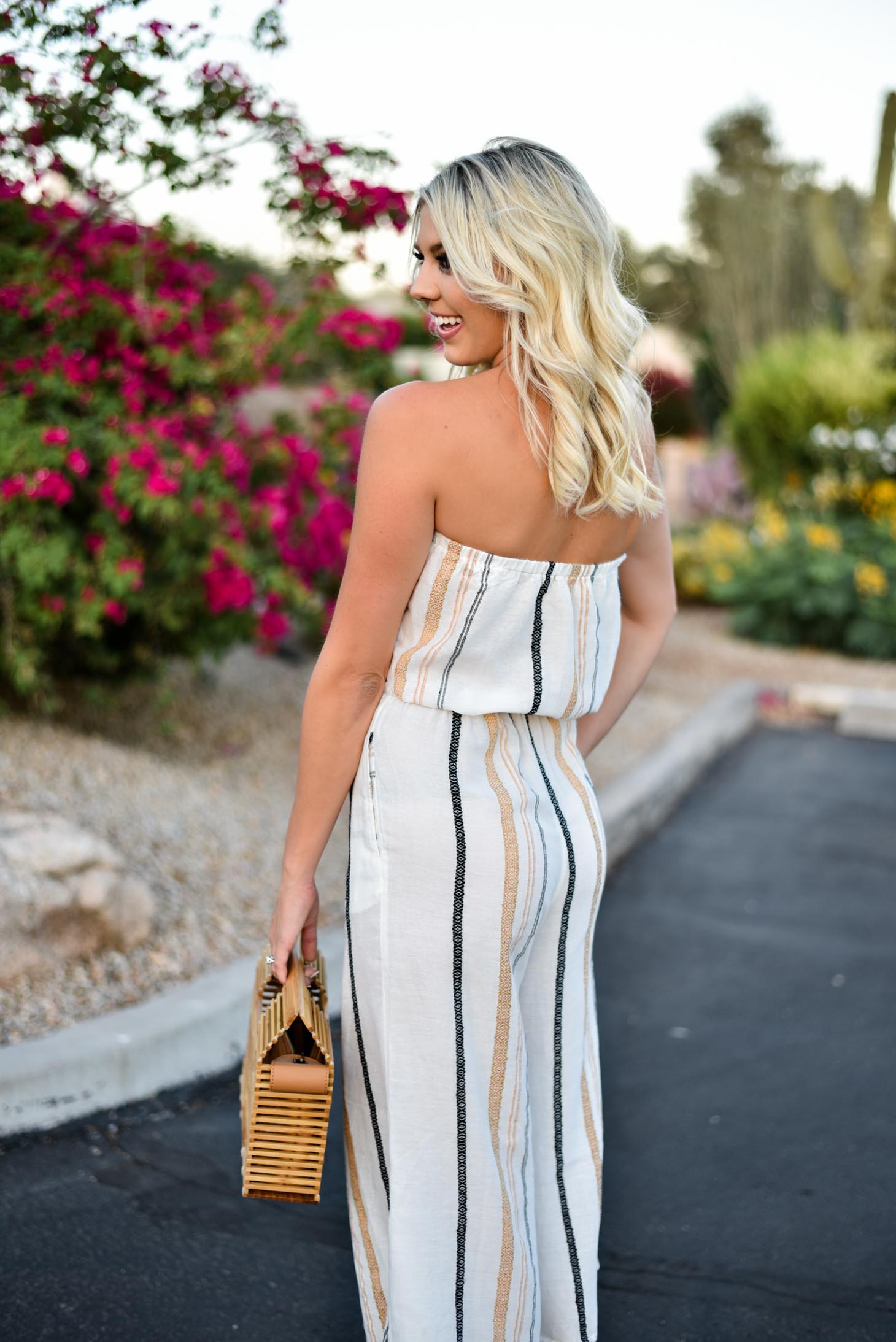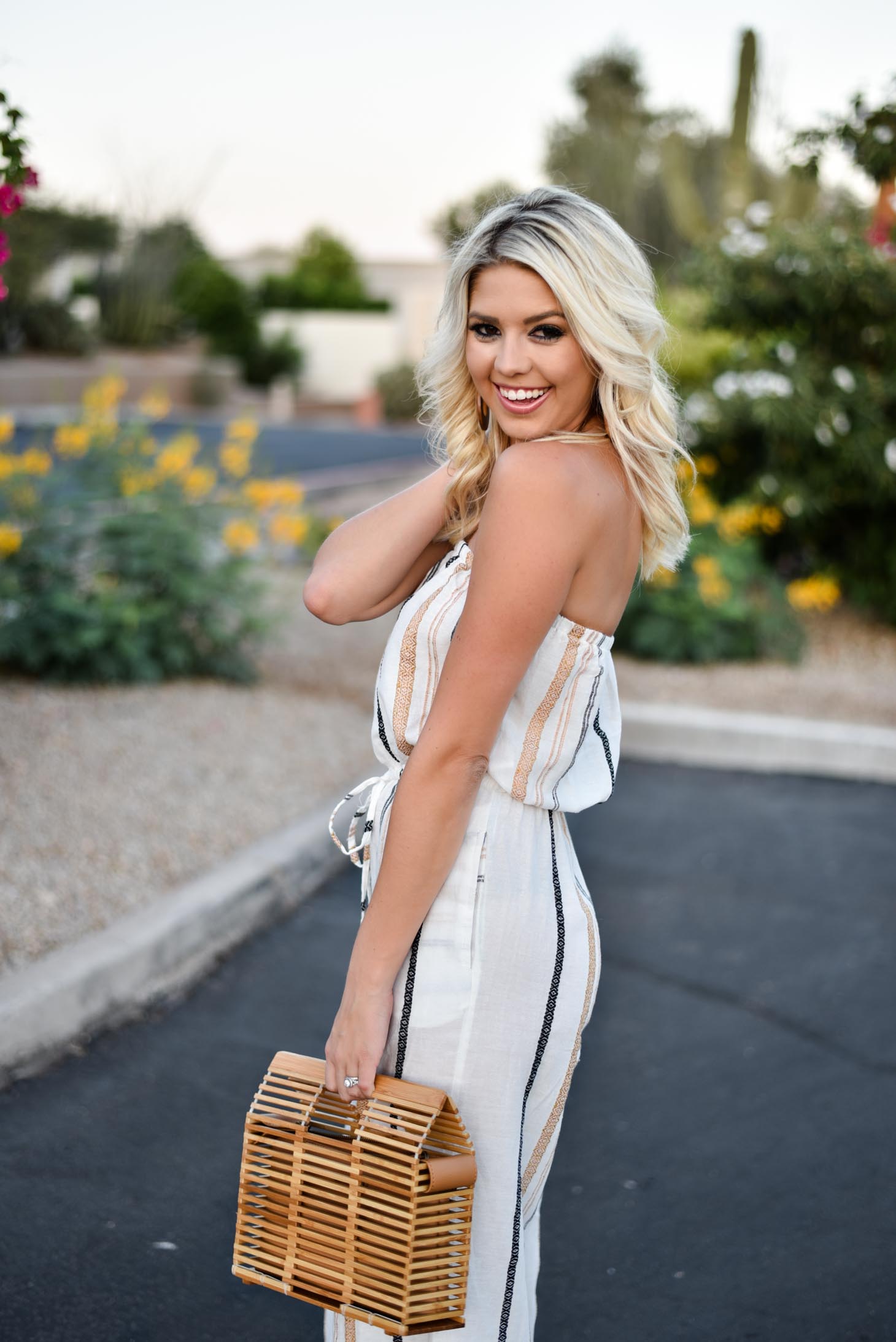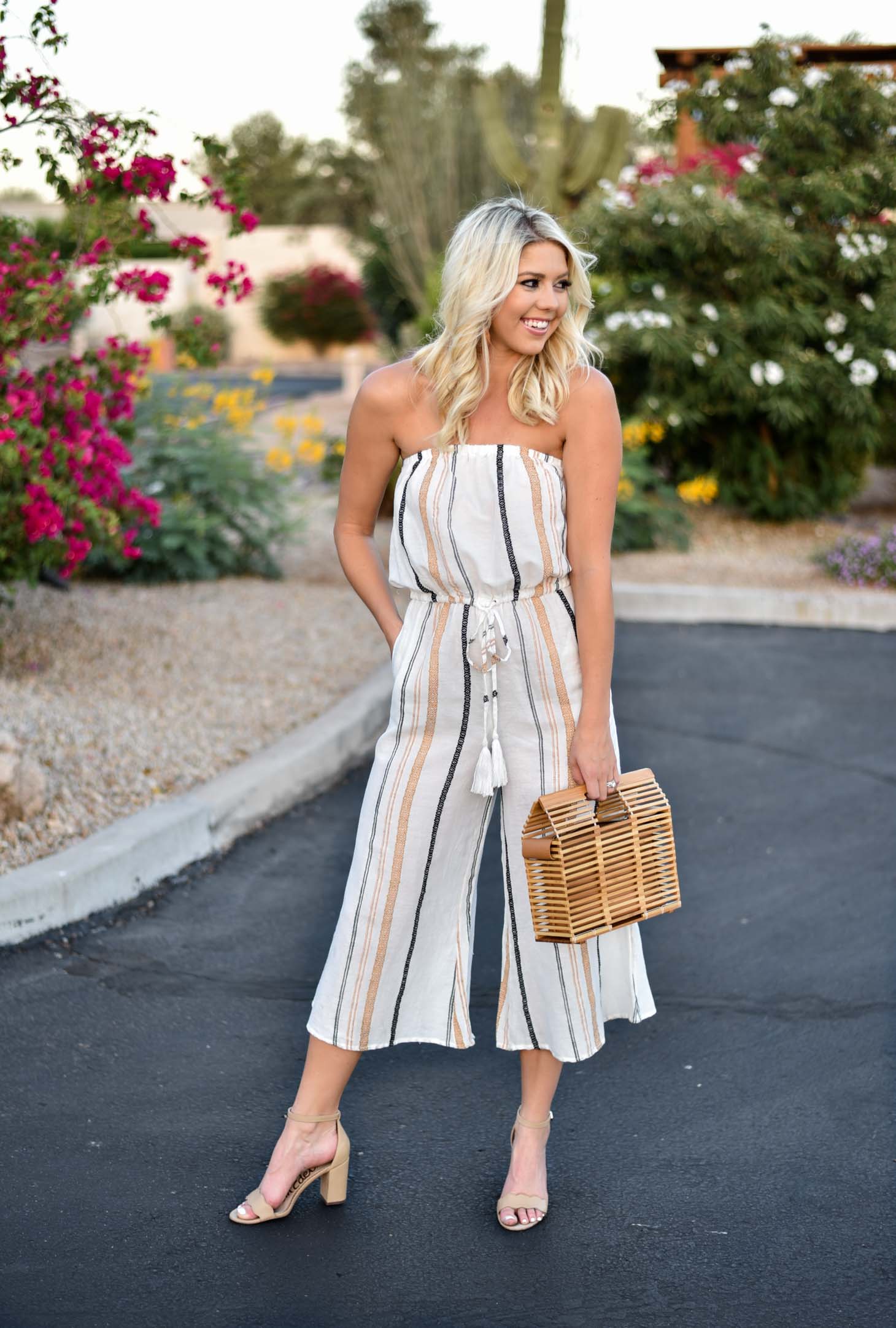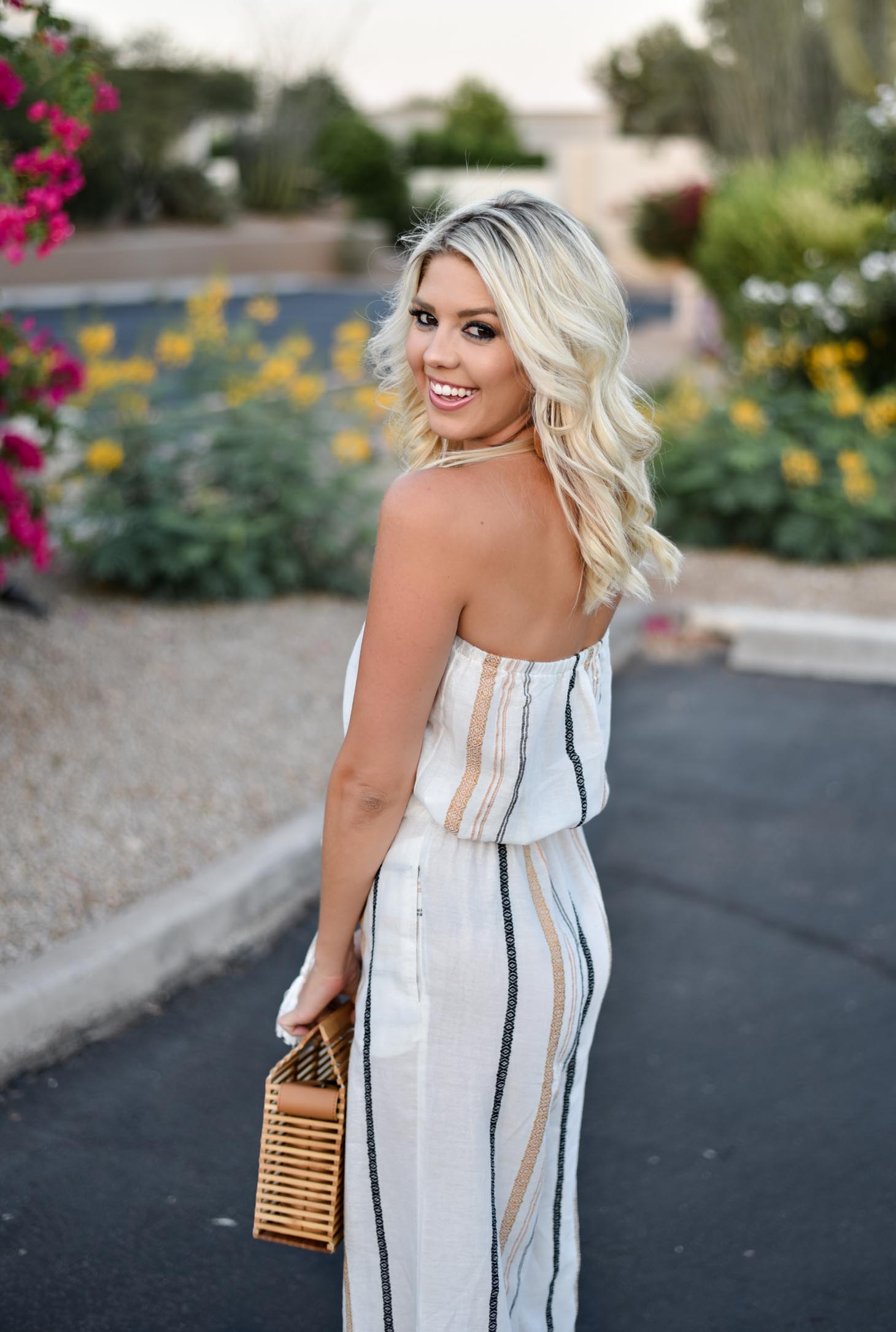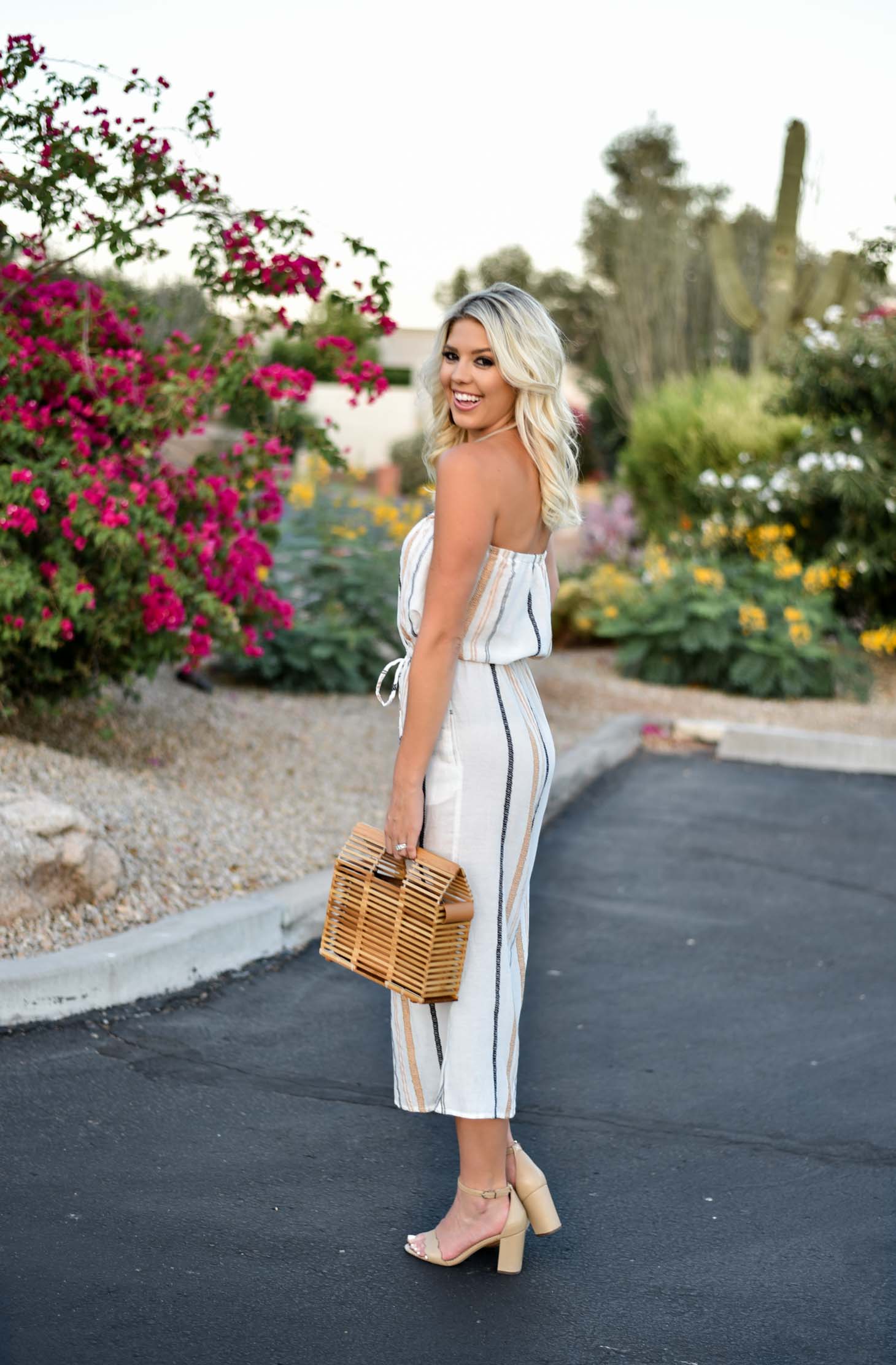 Jumpsuit  and Bag  c/o Vici Dolls
If you weren't aware yet, now you will be. But, I just love a jumpsuit! Even better, a striped jumpsuit! I find that living in a climate where the heat is very intense, this is the perfect go-out style to keep me feeling put together, yet cool and comfortable.
First of all a jumpsuit is like a dress, but without that awful feeling that sets in when you are out at dinner on a patio and your skin starts to sweat and stick to the chair. I know you ladies know exactly what I am talking about! Perhaps you even sat on your napkin a time or two. No judgment here!
That's why a jumpsuit is perfect! You can have that dressed up feeling without the sweaty mess. I always look for a great linen jumpsuit because they are so lightweight and breathable. This jumpsuit from Vici Dolls is an absolute winner! I wore it to dinner last weekend, and I was super comfortable out on the patio in 100+ degree heat. Winning for sure. Looking good while winning too!
I also carried my new favorite bamboo bag that I just cannot get enough of! It's currently sold out but get on the waitlist. You don't want to miss out on this little cutie!
If you're looking for the perfect summer night out look, this is for you! Want to wear it during the day? Swap out the heels for some cute slides or sandals and you're set!
Thank you to Vici Dolls for sponsoring this post!
SaveSave
SaveSave
SaveSave