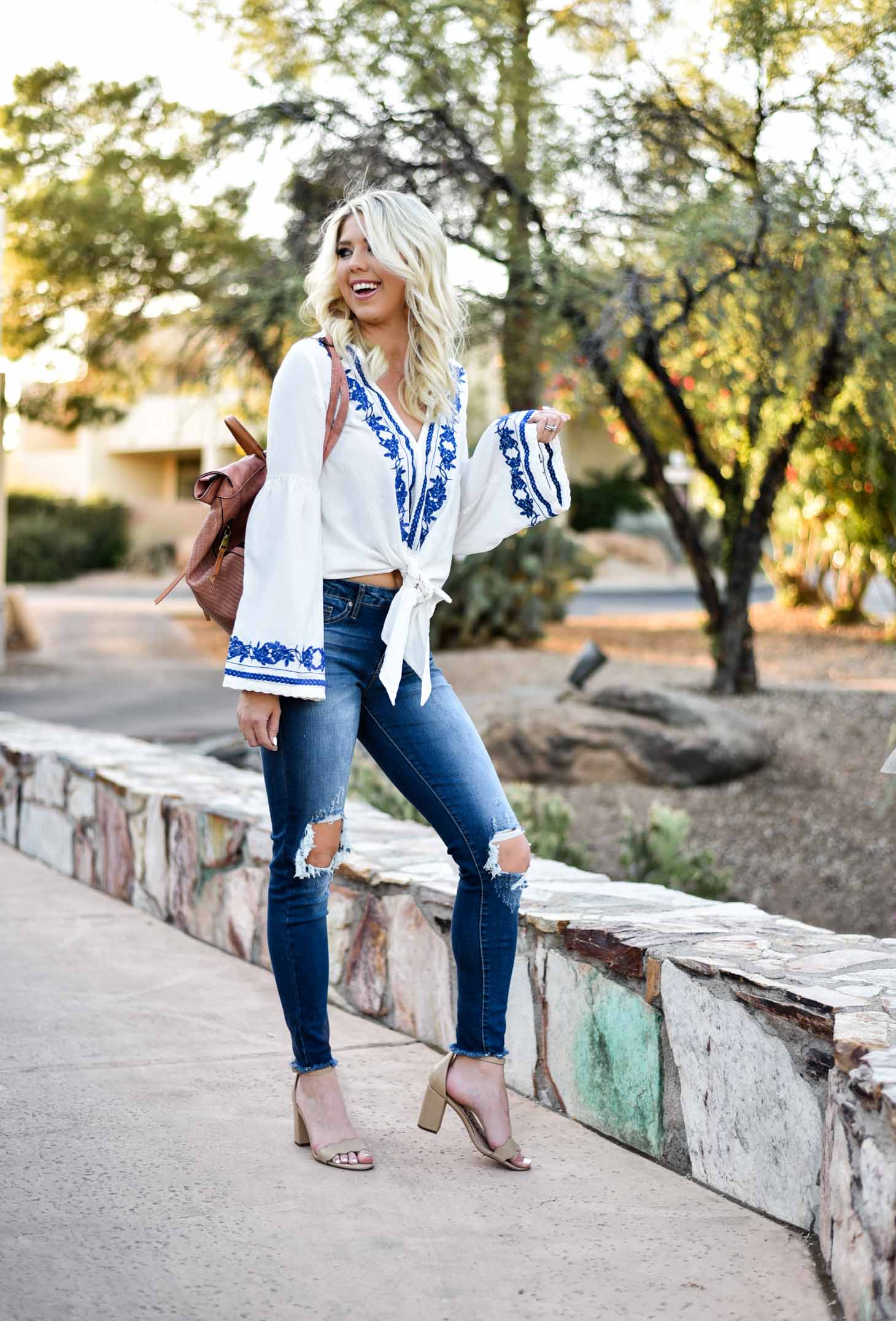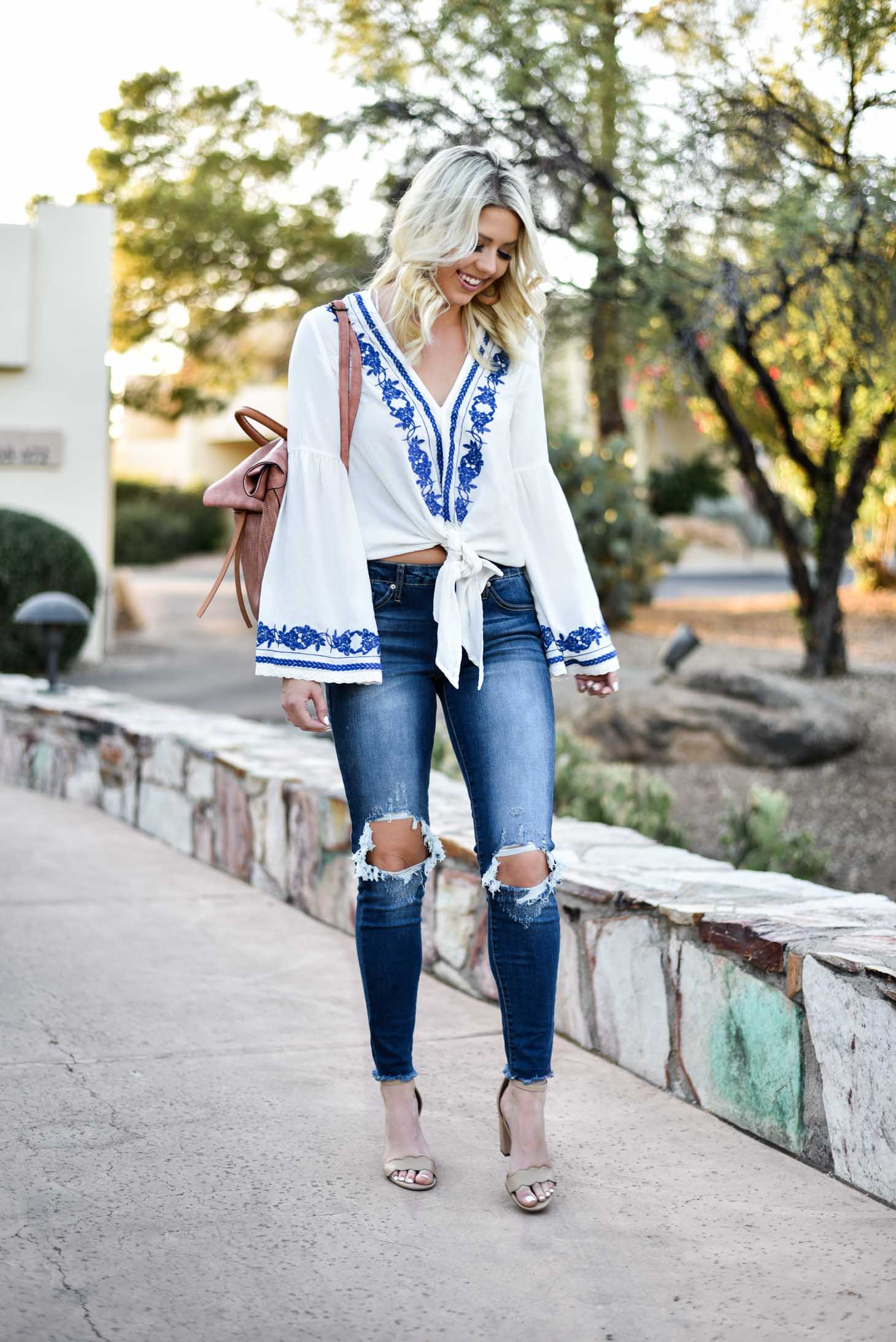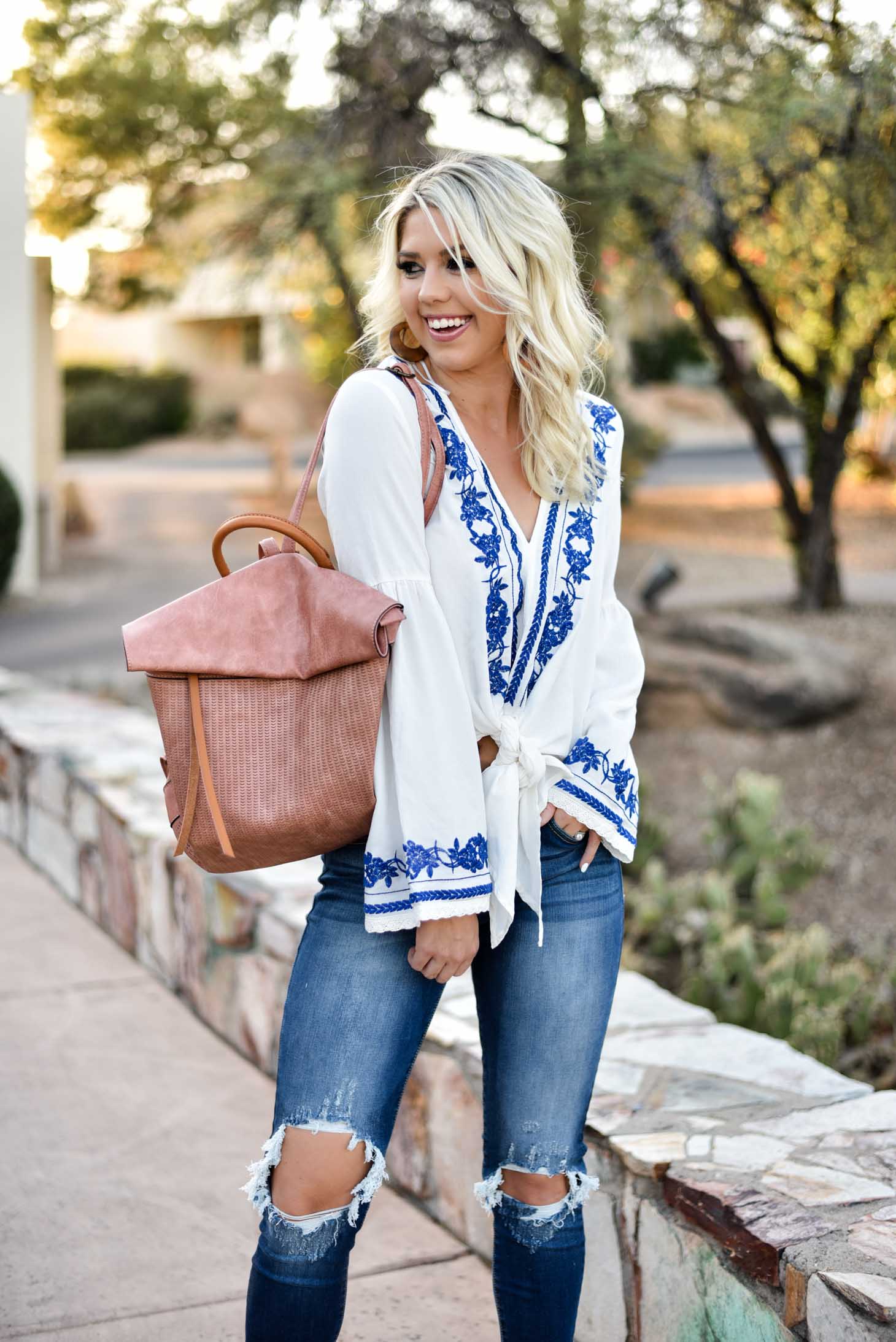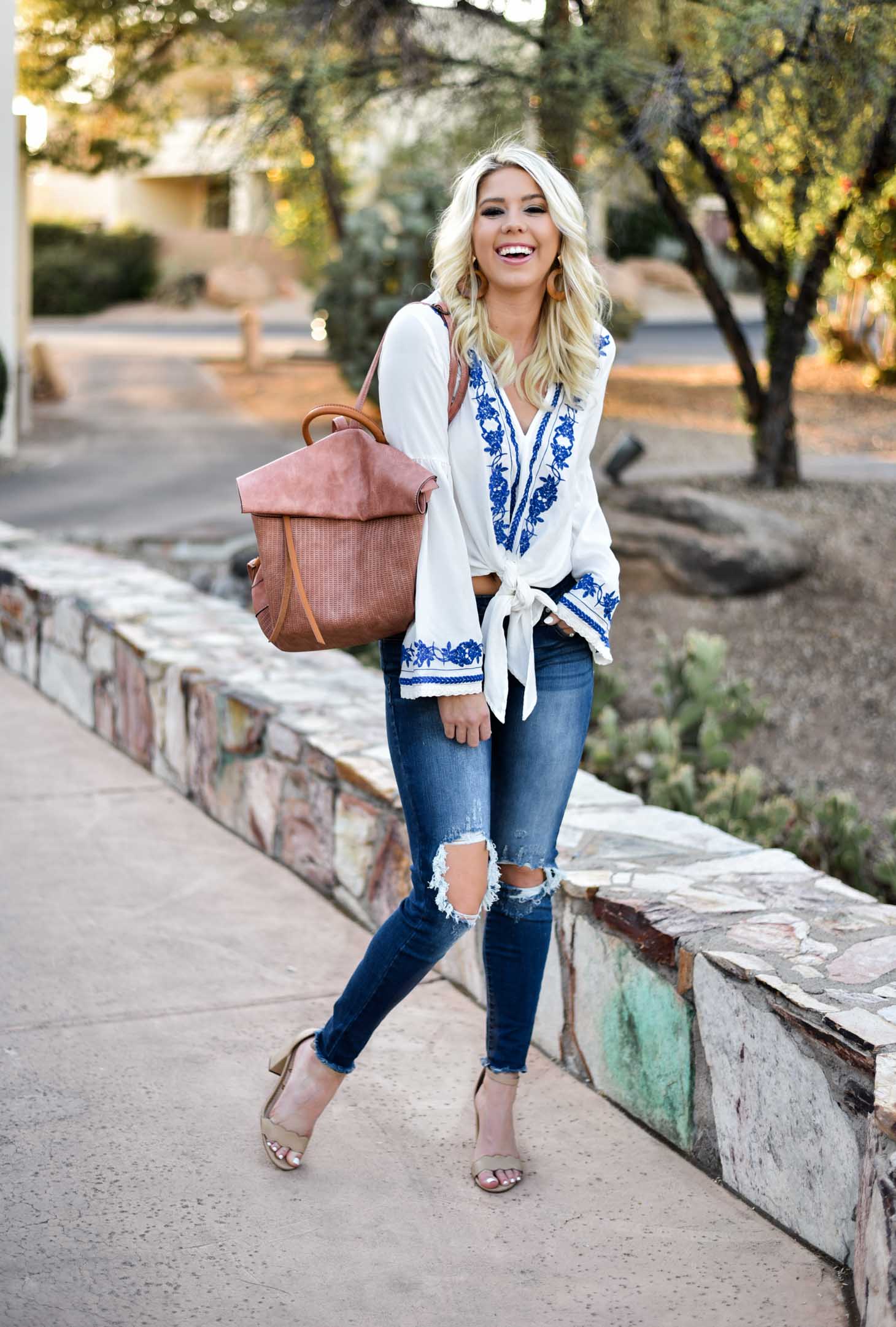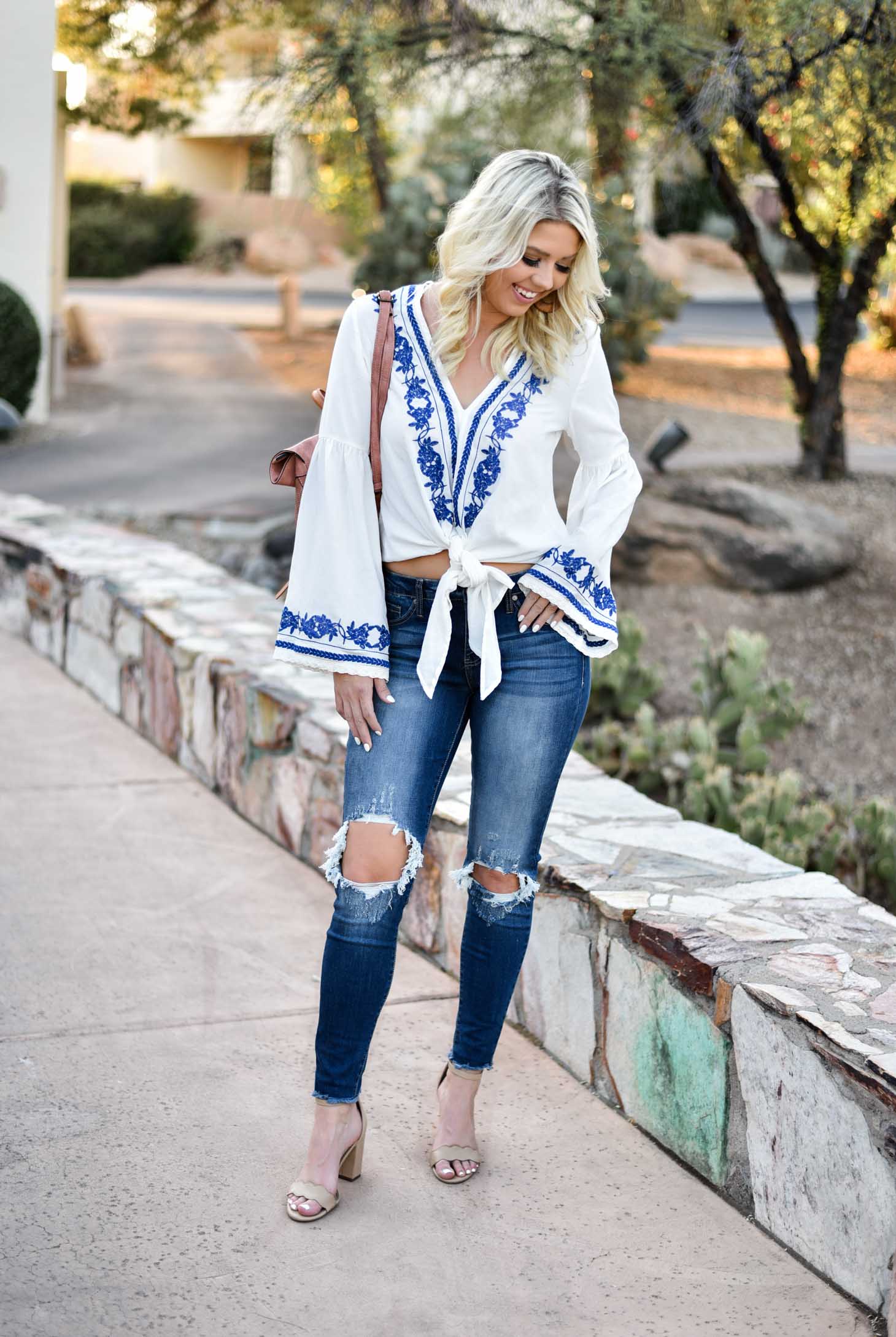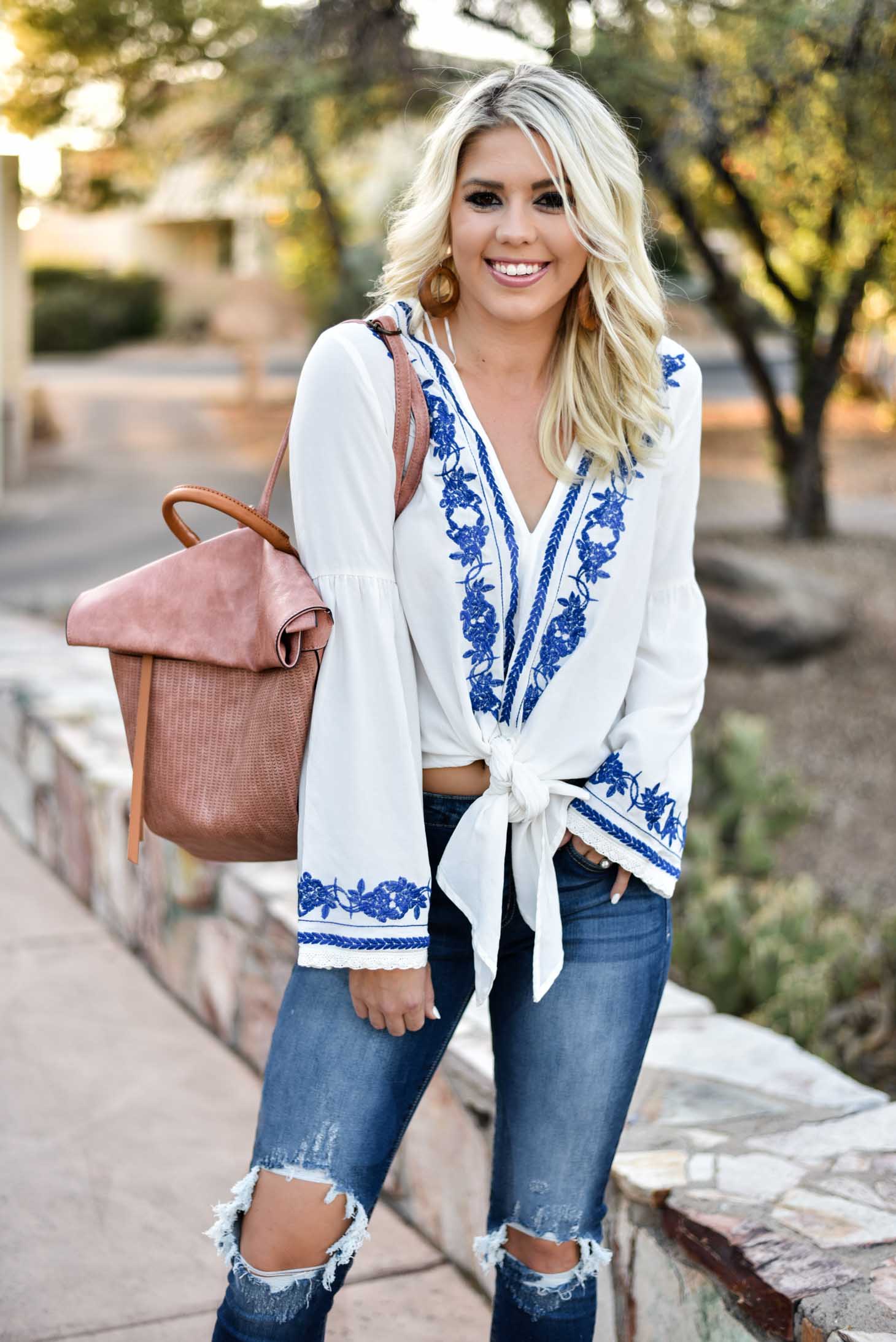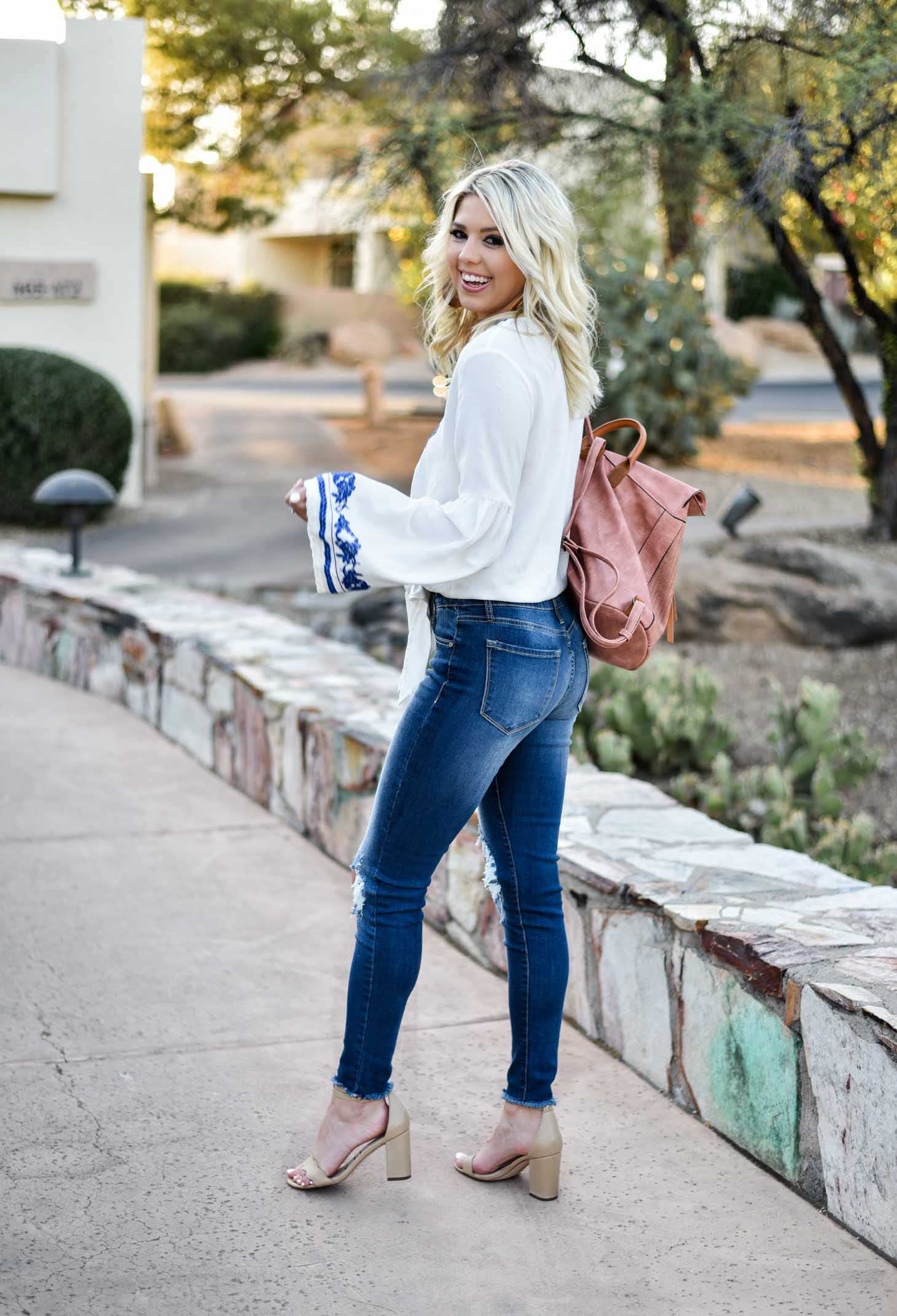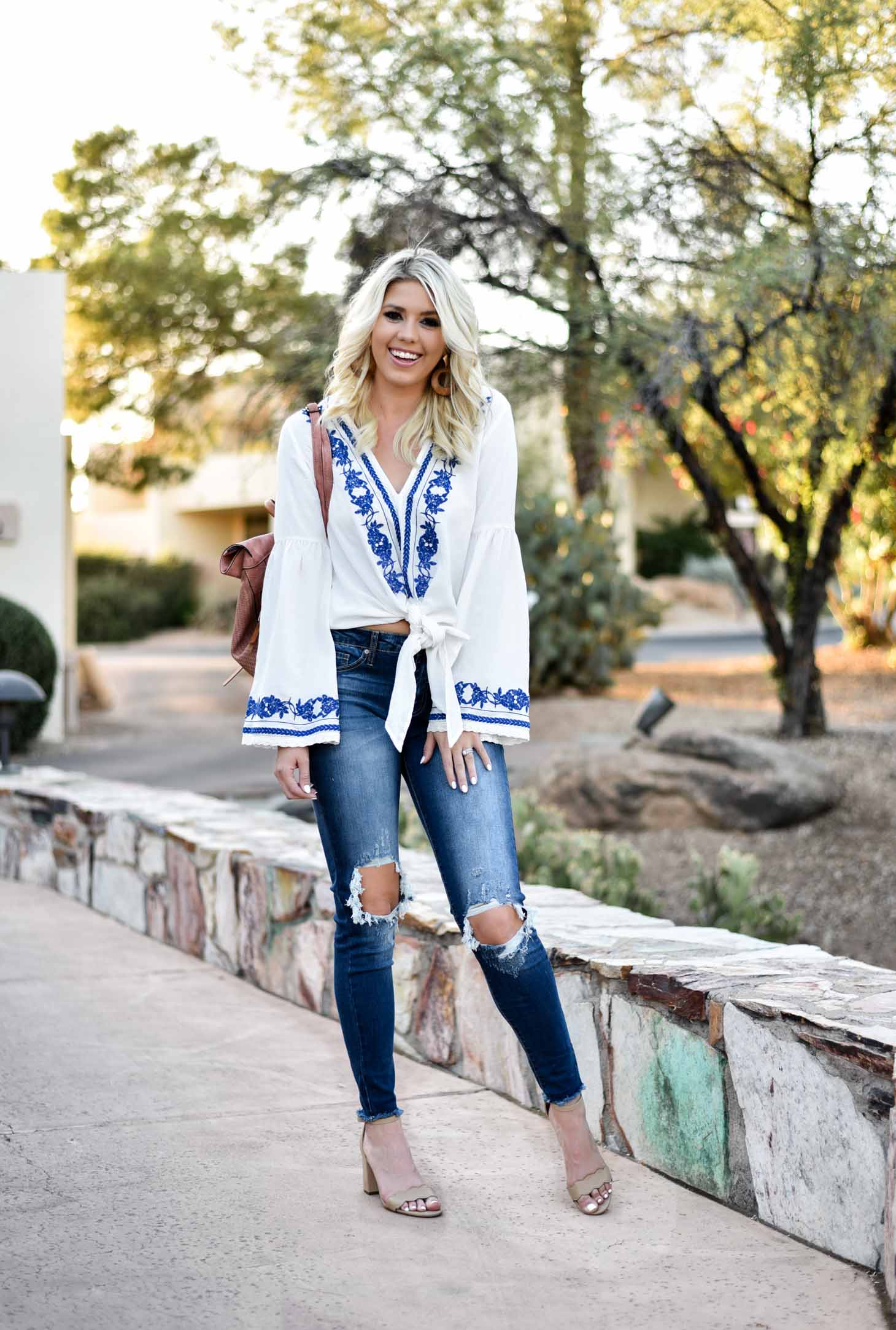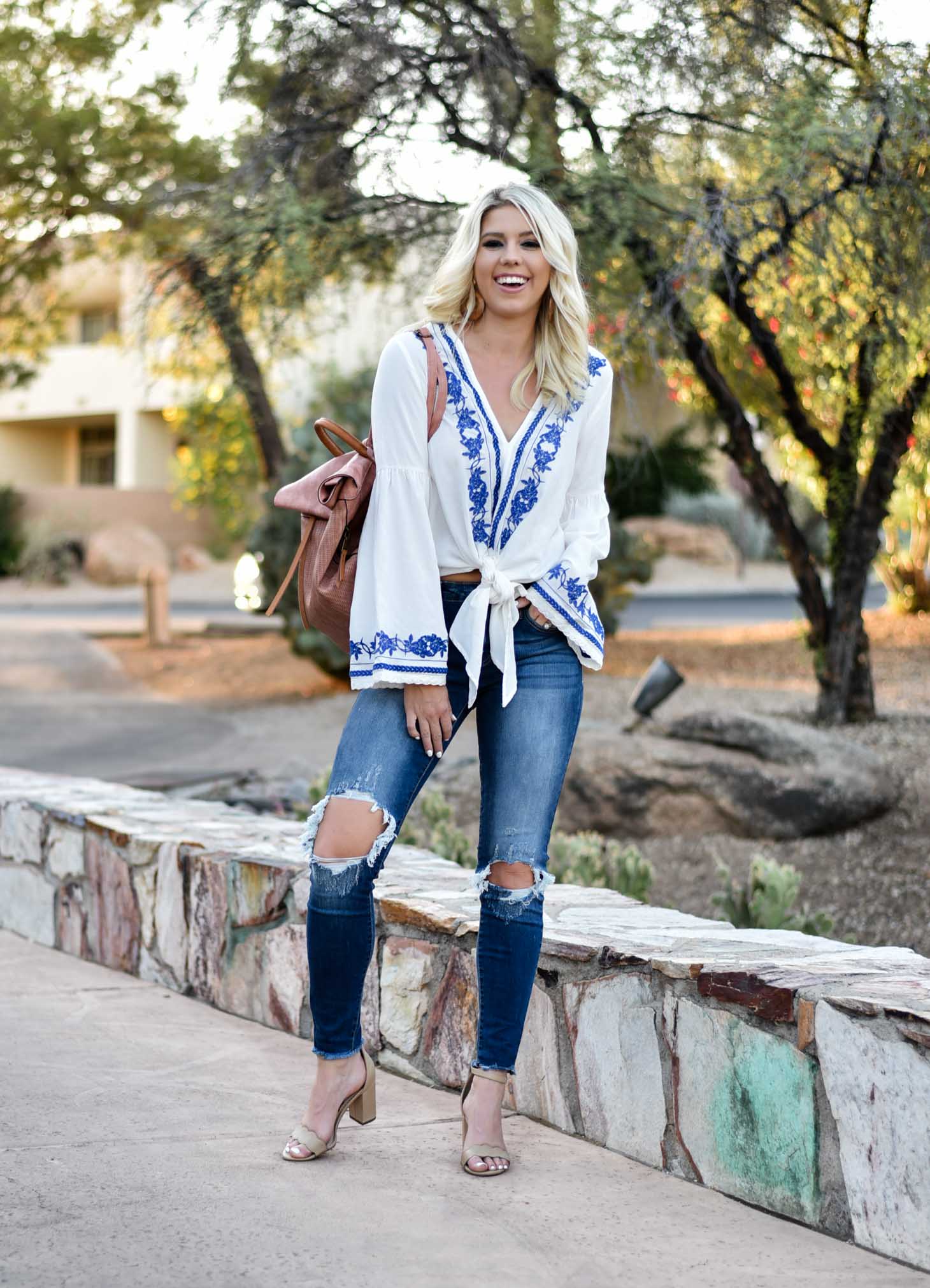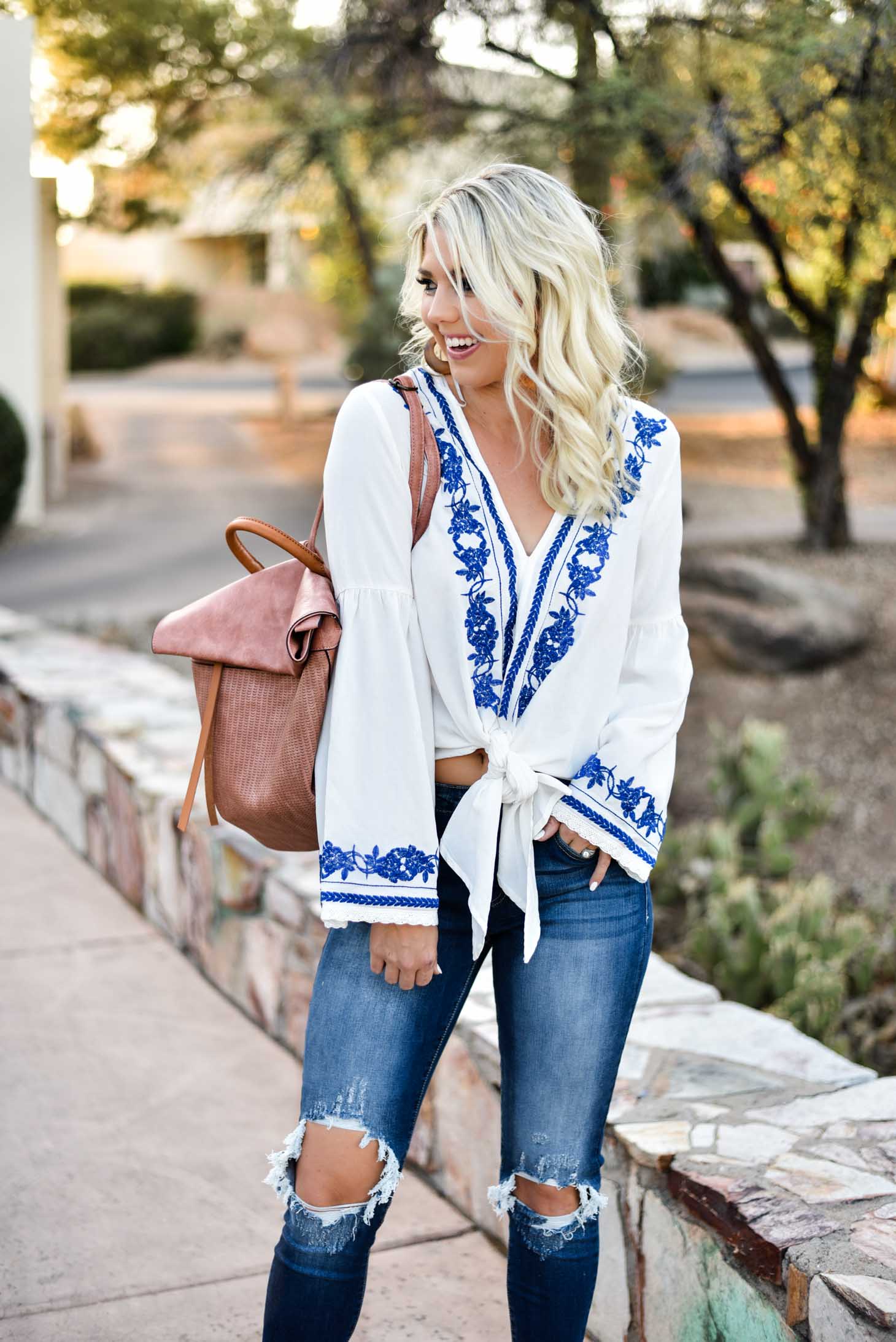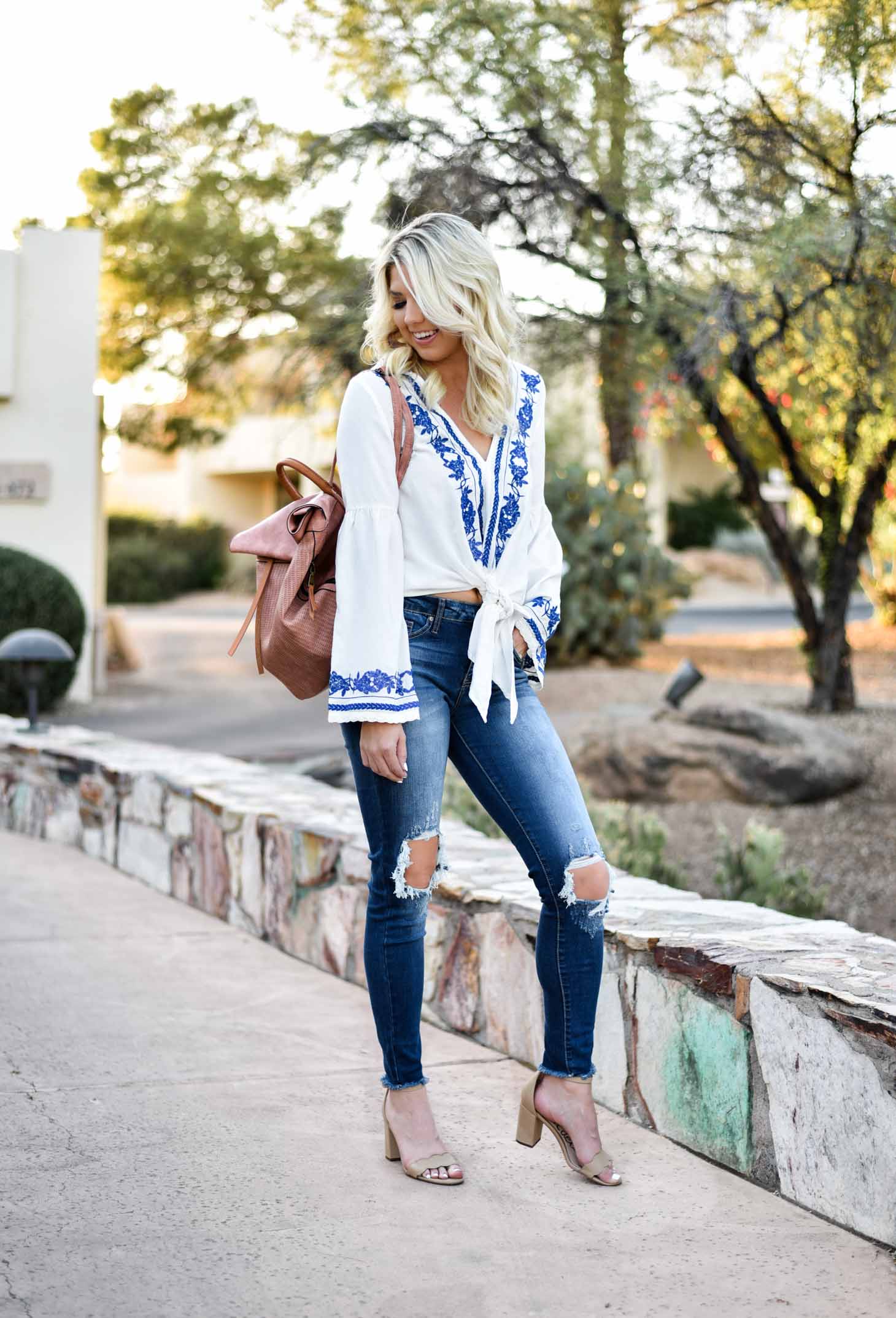 Top (also in black)  // Jeans (only $52) // Backpack (also in brown and white) all c/o Vici Dolls
When I think about the classic denim and white top look, this entire outfit pops into my head! First of all, I ranted about these fabulous jeans in one of my previous posts this week, but I am here to tell you to immediately hop on the Vici Dolls site and buy them! They are only $52 and they are insanely comfortable and don't stretch out!
Paired with the cutest embroidered top on the planet, this look is one of my new favs! I love that you can adjust it to tie however you feel comfortable and show as little or as much midriff as you see fit. It also comes in black and is super comfortable. Can we just appreciate these sleeves for a hot minute?! I'm obsessed!
Another item I am obsessed with is this blush-toned backpack. I previously styled it here with the cutest little linen romper, but I also love it with this denim look too. It's so versatile! It also comes in brown and the most gorgeous white! I was afraid the white version would get a little dirty so I opted for the blush, but it's beautiful! I kind of want it now!
If you're a girl that loves a great pair of jeans and a white top, I hope you take a peek at these awesome pieces. You won't be disappointed with the quality and craftsmanship. It's safe to say I'll be shopping at Vici Dolls forever!
Thank you to Vici Dolls for sponsoring this post!
SaveSave
SaveSave
SaveSave
SaveSave
SaveSave
SaveSave
SaveSave