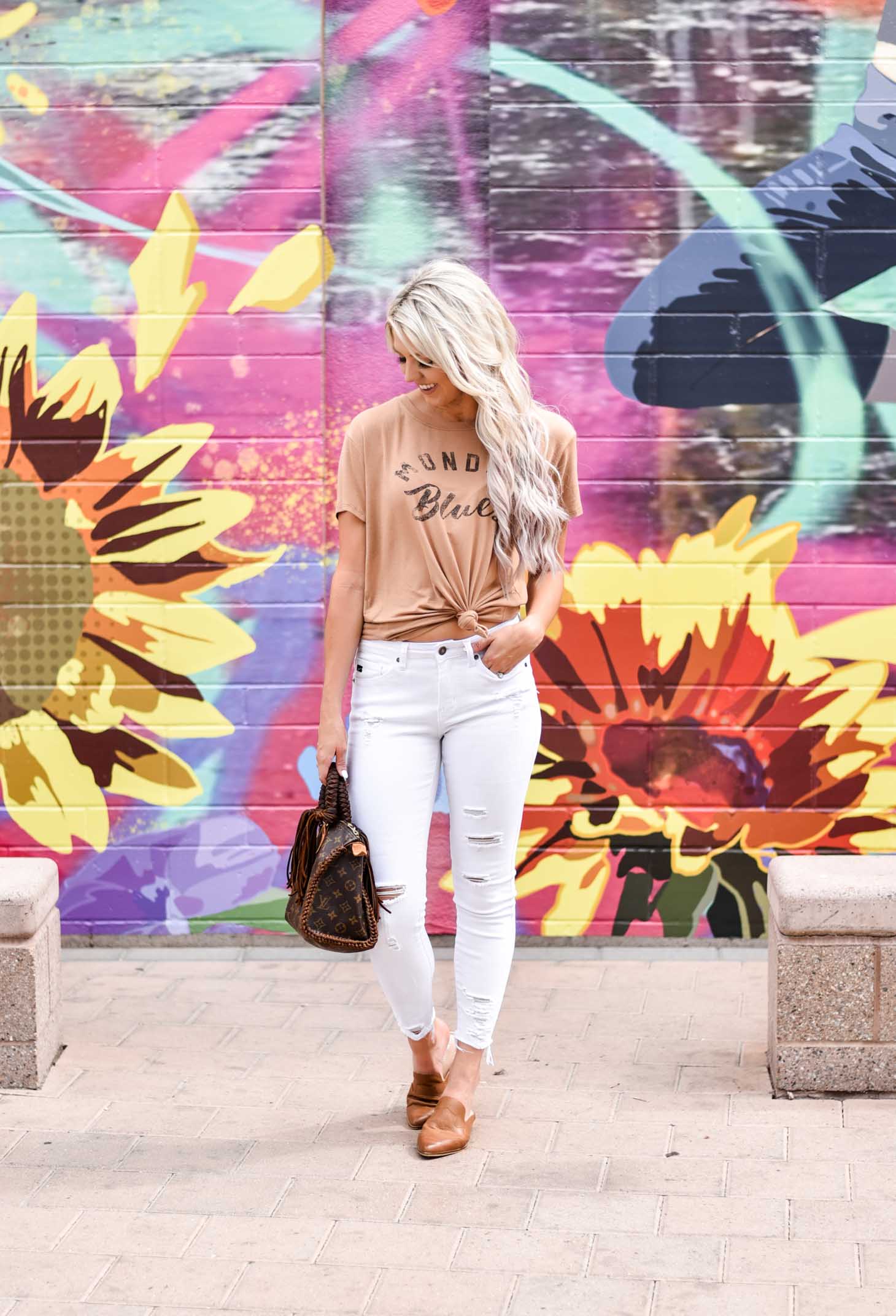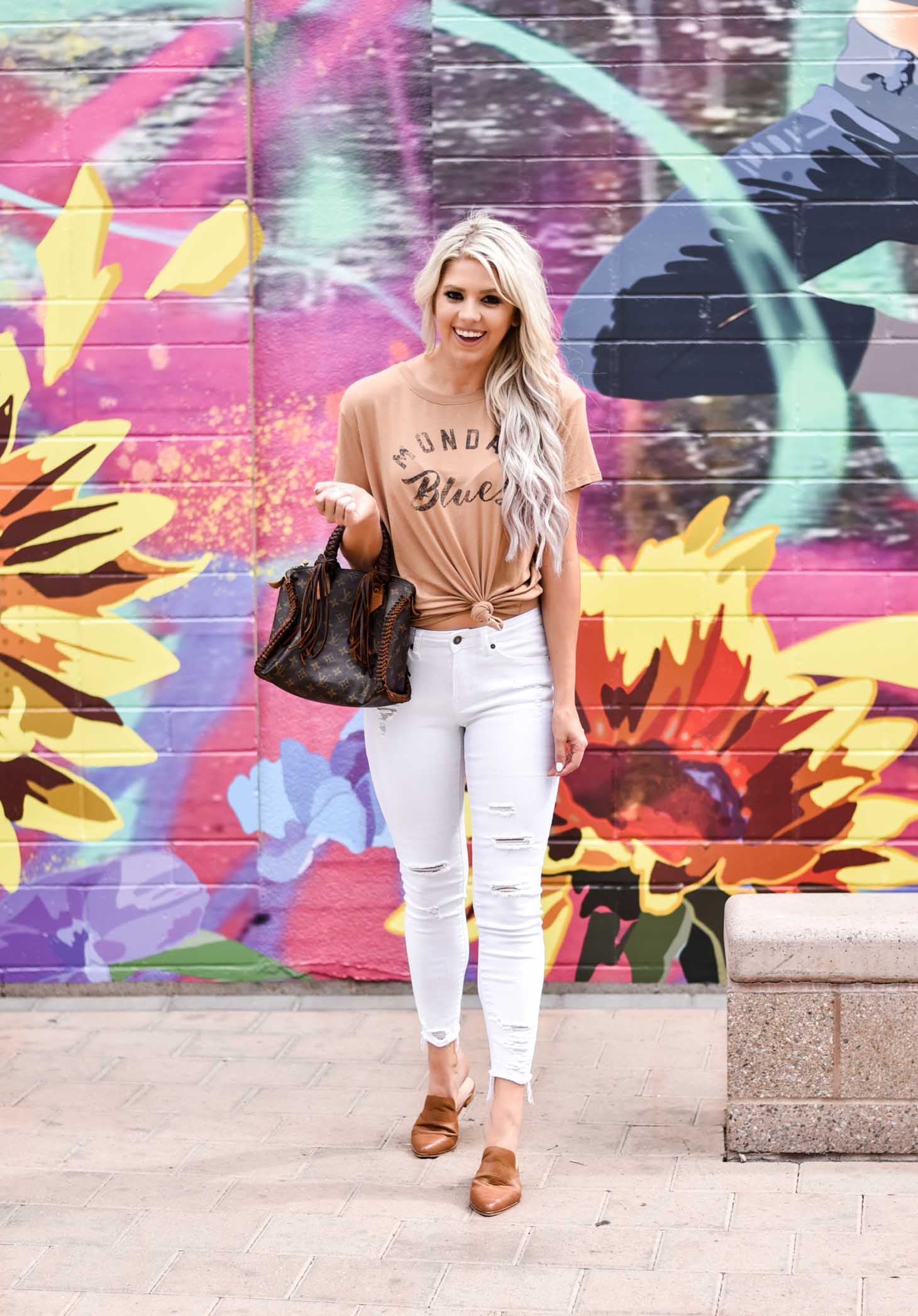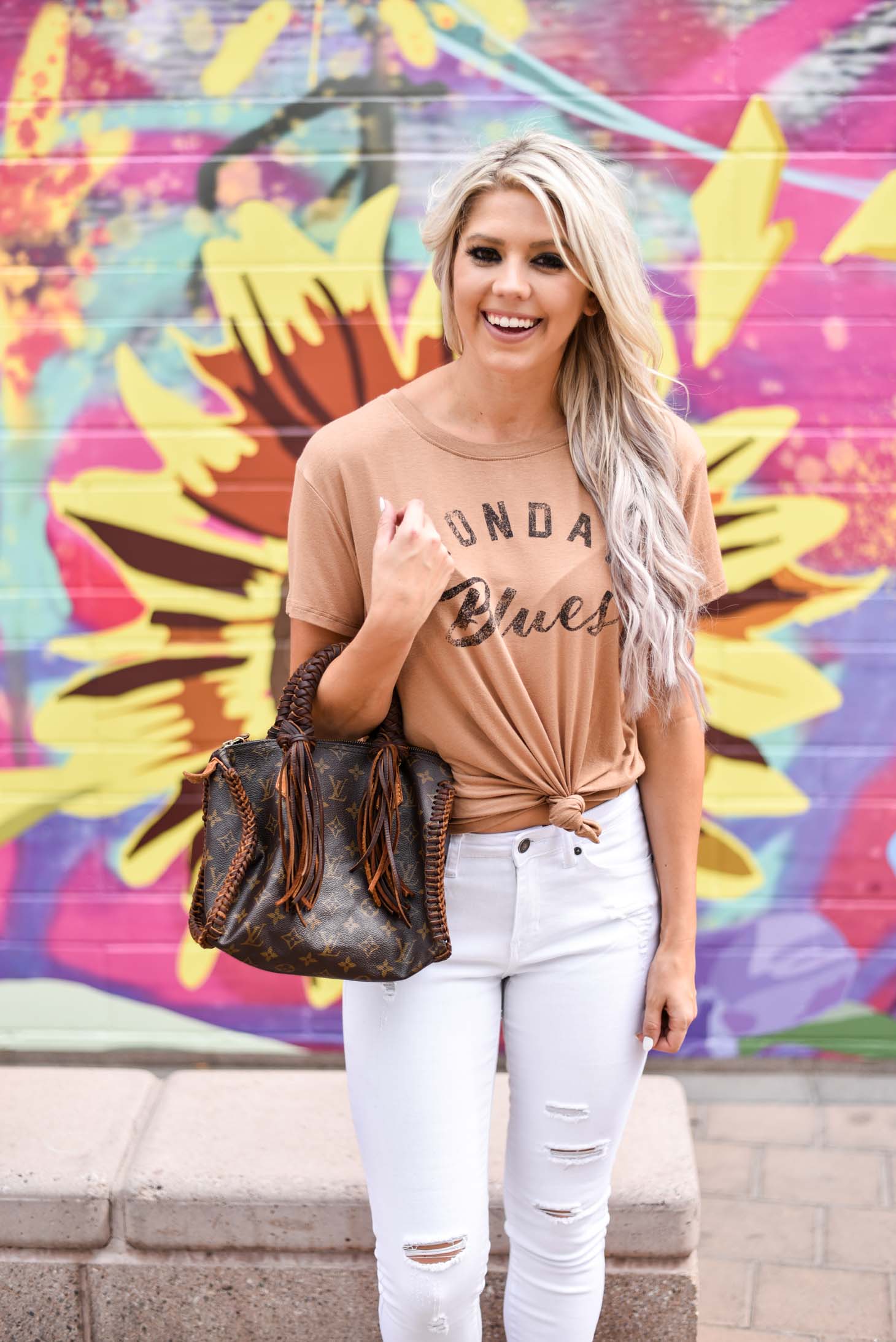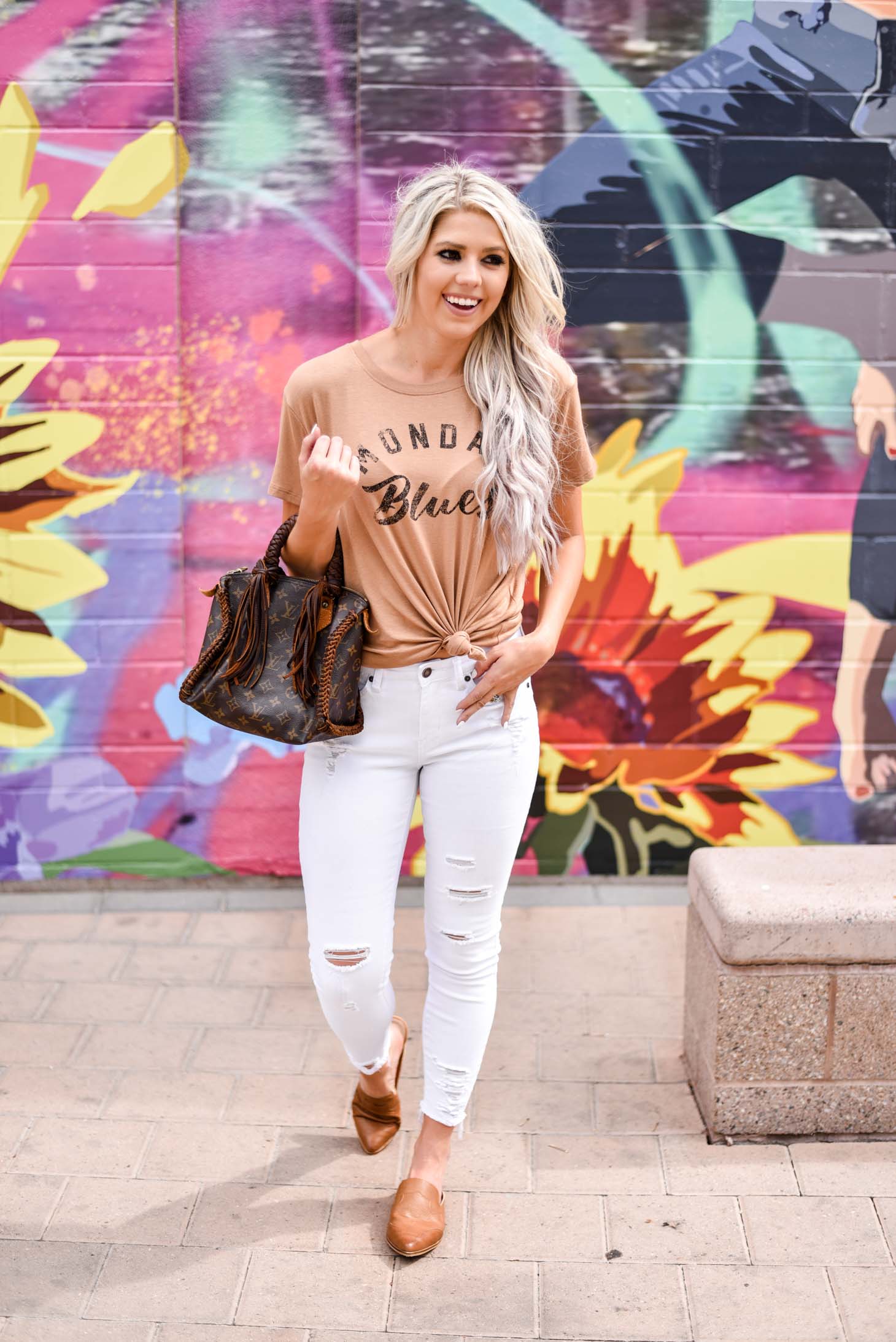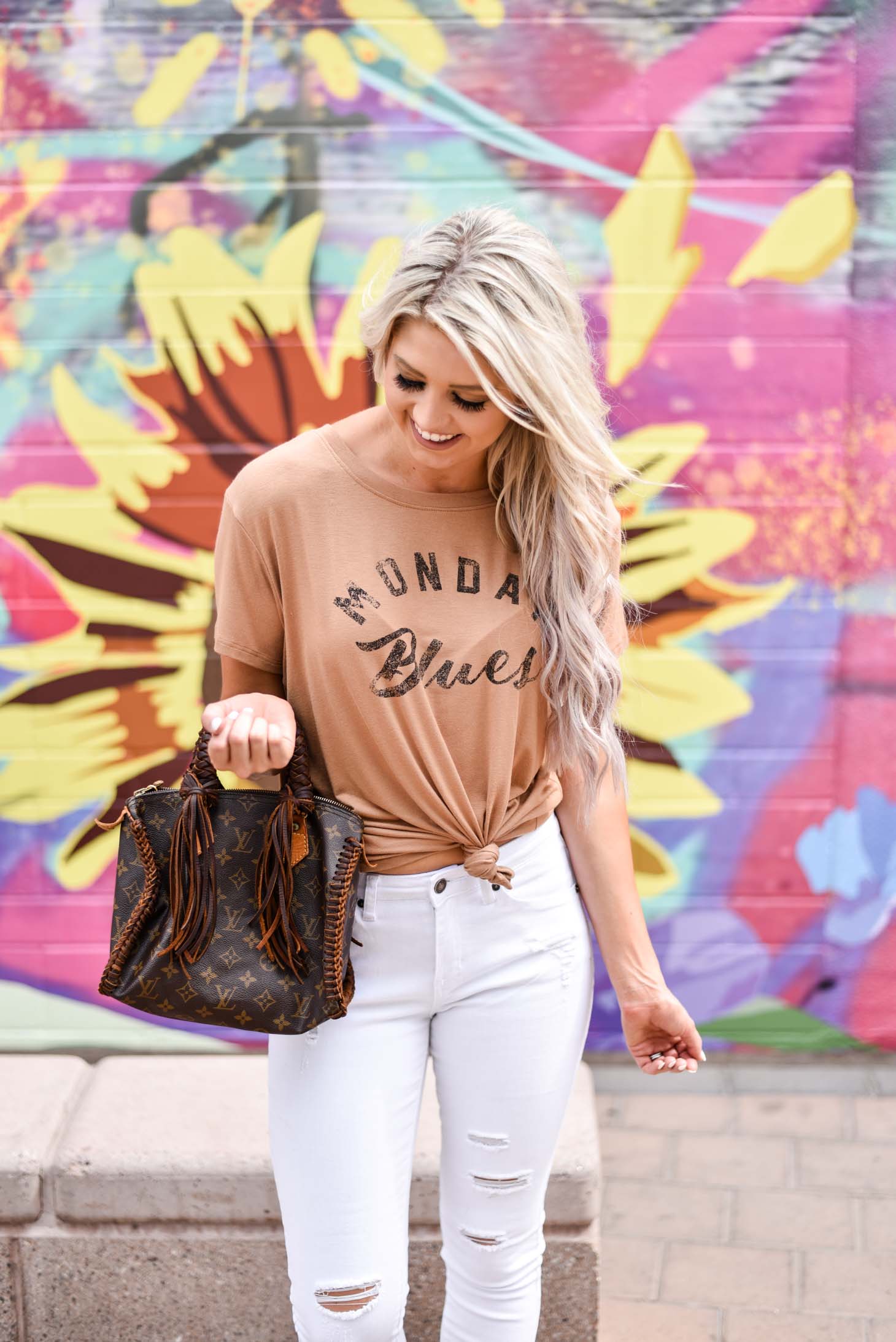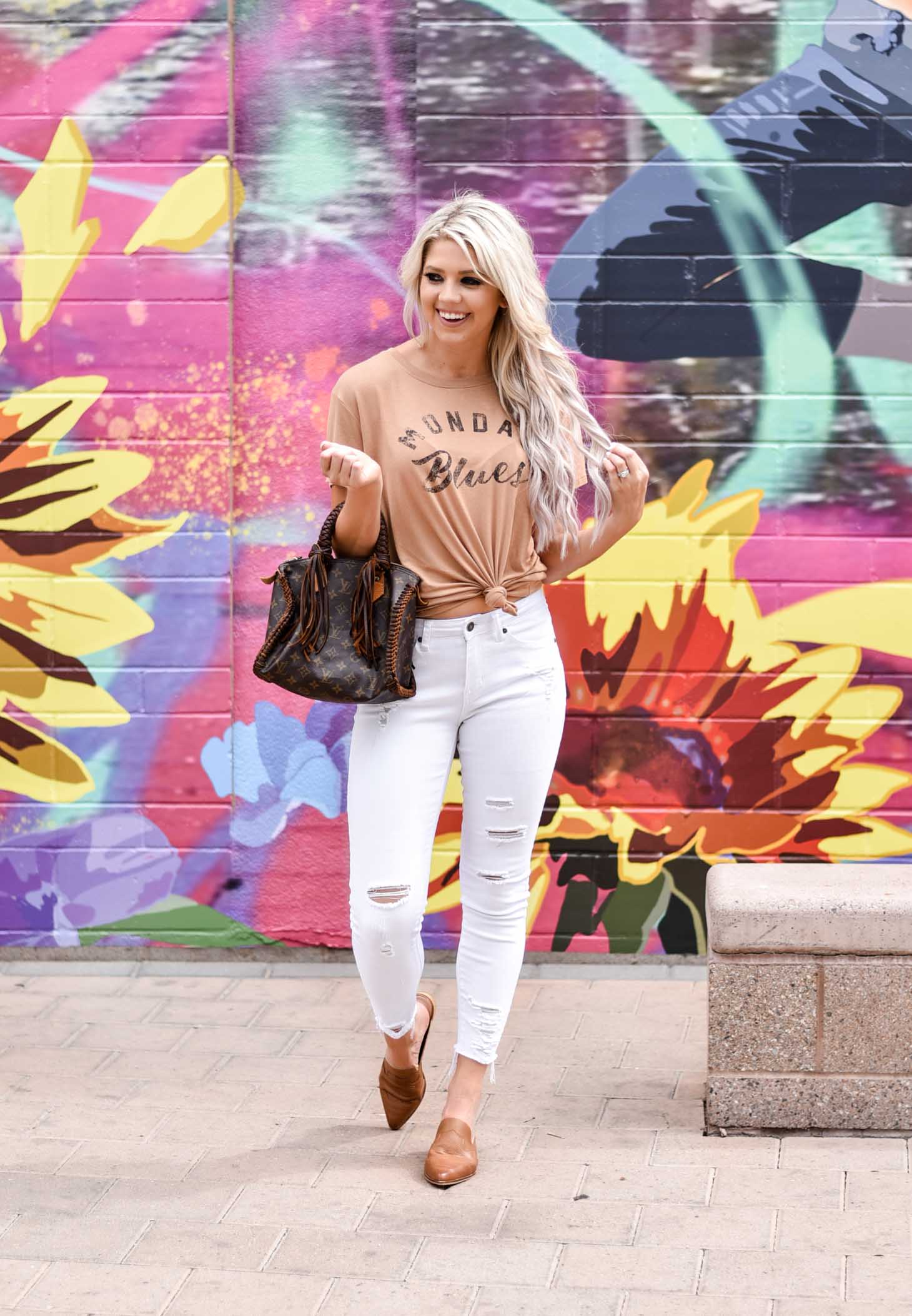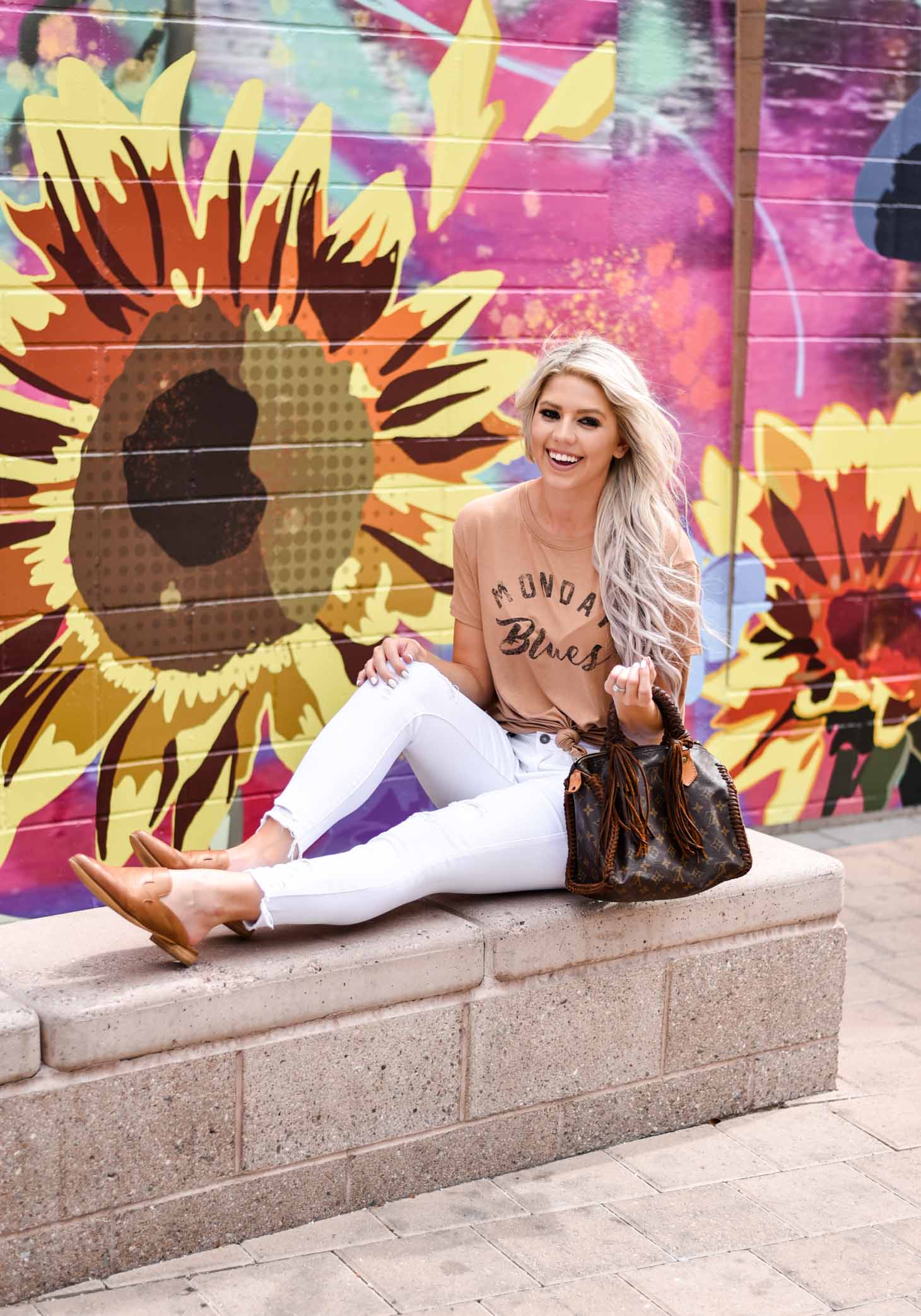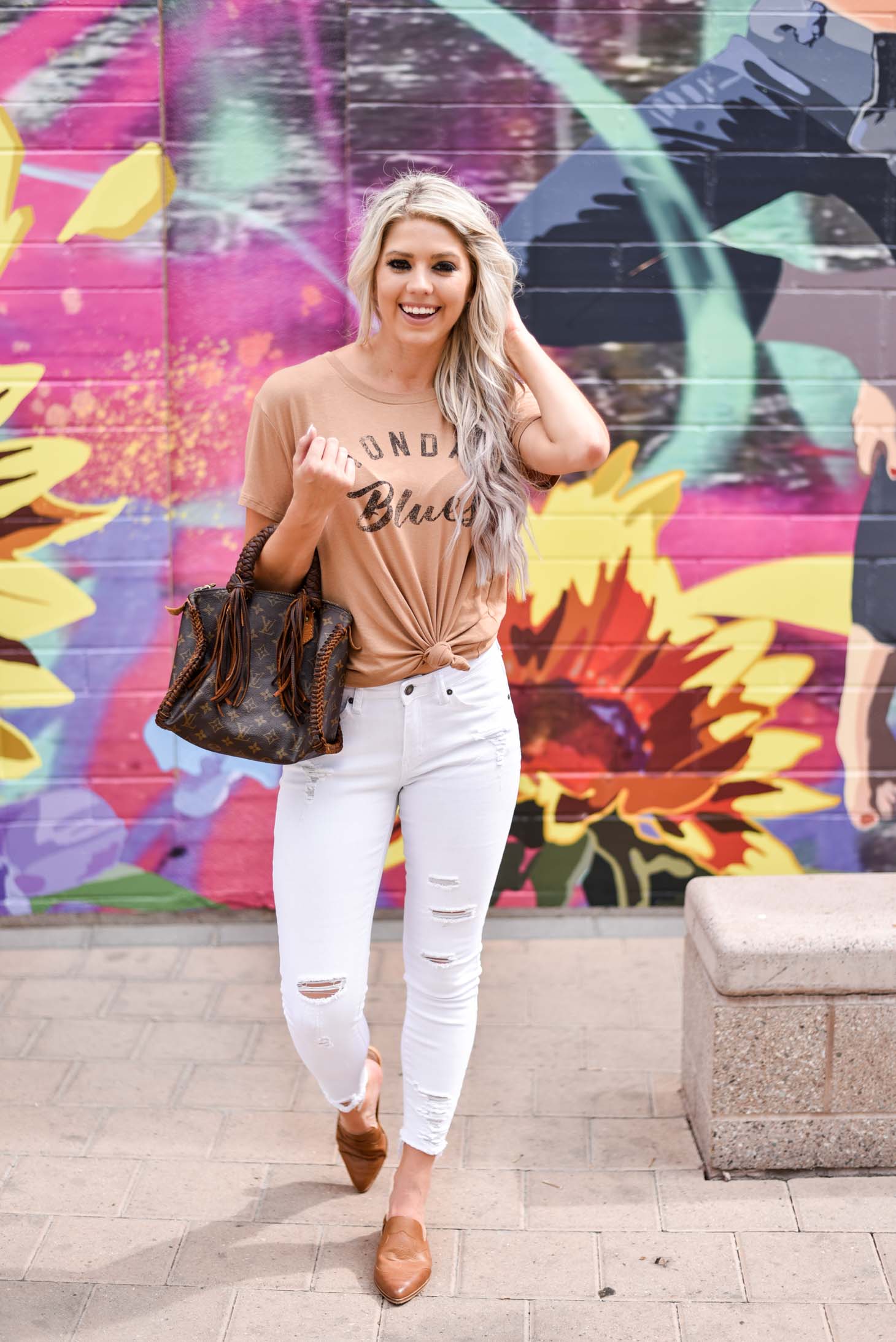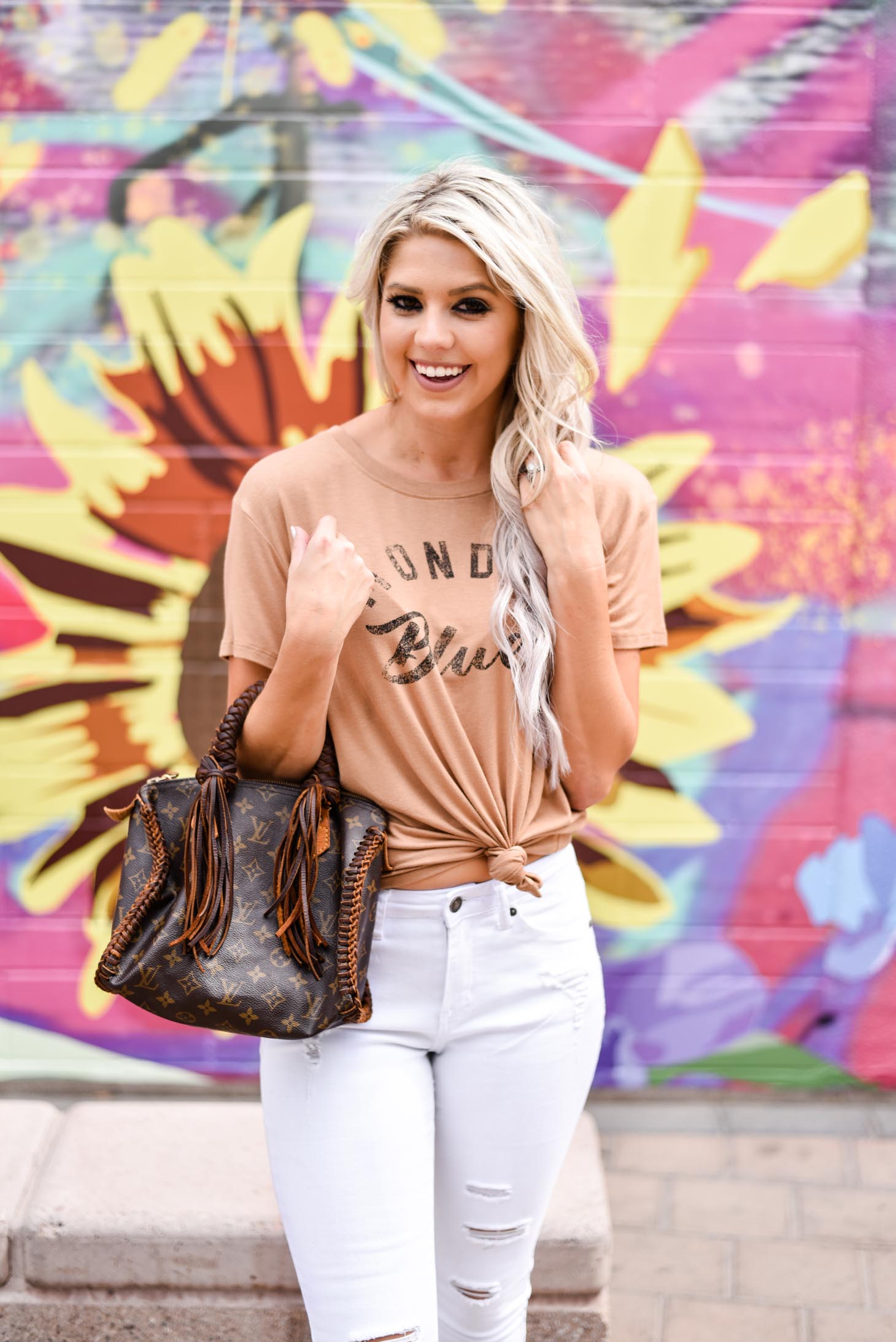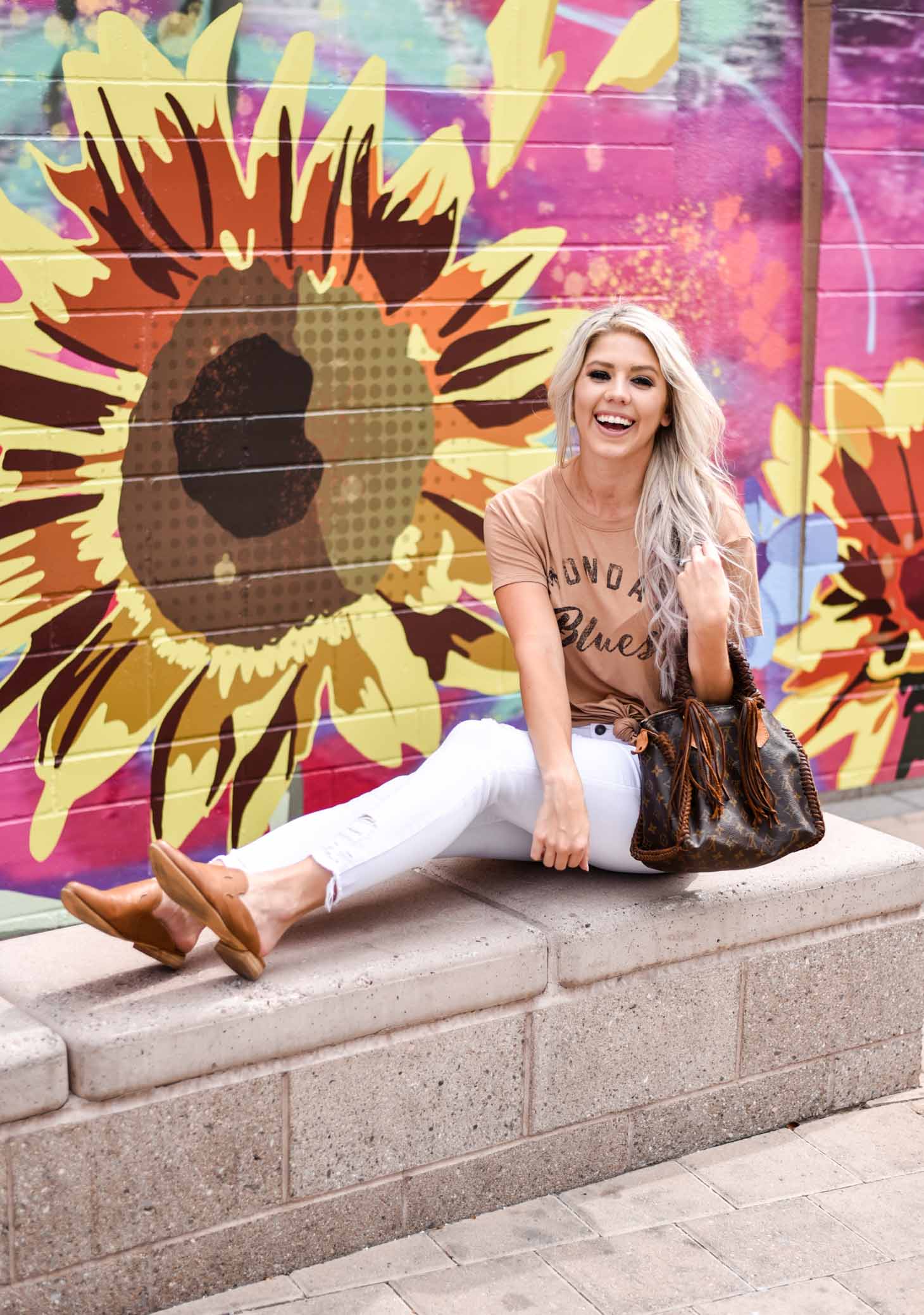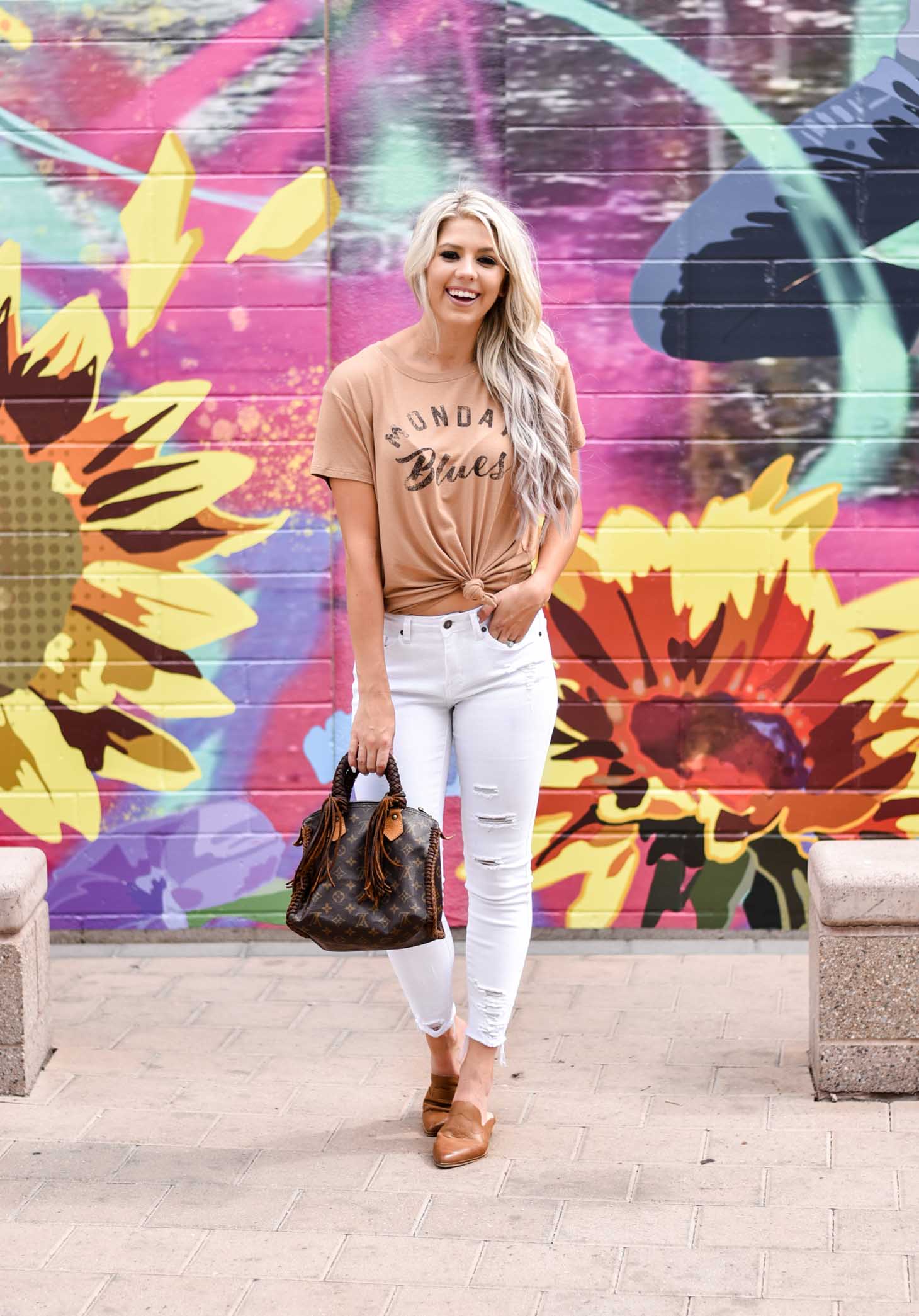 Tee (waitlisted) // Pants // Shoes all c/o Vici Dolls // Bag c/o Boho Rococo
When I first saw this tee I knew that it was too cute not to have (apparently everyone else thought the same because it's currently on a waitlist). However, I must admit that I am one of those weird people that love Mondays. I know…what the heck is wrong with me?! My husband and family know very well that if it's Monday morning, it's "Monday Errand Day." They'll even call me in the afternoon (as to not interrupt my flow) and ask me how my Monday errands went. LOL. They know me so well.
There's something about the start to a fresh week that just ignites my soul. I take it as another week that God's given me to live my life and experience all of the joys that come with it. Now now…I'm not naive and living in a fantasy land. That doesn't mean my life is always a ray of sunshine and that it doesn't come with challenges and limitations to my joy. Cause life can be hard and messy. Brad and I heard the best message yesterday in church. It was all about the burdens in life. Let me elaborate.
Everyday, we often walk around trying to be the "picture perfect" version of ourselves. The, "Oh, I'm doing great!" version. That person so eager to be stable and put together. Essentially, the fake person. The longer we bottle up our burdens, the heavier our load becomes. Picture loading up all of your hidden burdens (i.e., shame, guilt. anger, fear, envy, unanswered prayers…) and placing them in a backpack. What if you had to carry those around all day everyday? Would you get tired? Would your life seem hard and would you feel resentment towards facing the days ahead? How could you not with all that weight?!
I'm here to remind you that we don't have to carry any of it on our backs. That's right. There is a place to cast those burdens aside and to feel a peace in our soul. God sent Jesus to die on the cross for our sins. To lift our burdens off our hearts and provide our souls with the assurance of peace. He sought to liberate us. To lift up our struggles and carry them Himself. Can you think of a more selfless gift than that?
When you feel that life is heavy and your burdens are weighing you down, take them to God. Get them off your back and ask God to intervene on your behalf. The moment you take those fears to God, He will provide your heart with peace.
I hope you all have an amazing week. Let go of your burdens this week. Give them up to God and let Him take care of the rest.
Come to me, all you who are weary and burdened, and I will give you rest. Take my yoke upon you and learn from me, for I am gentle and humble in heart, and you will find rest for your souls. For my yoke is easy and my burden is light. – Matthew 11:28-30
xoxo
Erin
SaveSave
SaveSave
SaveSave