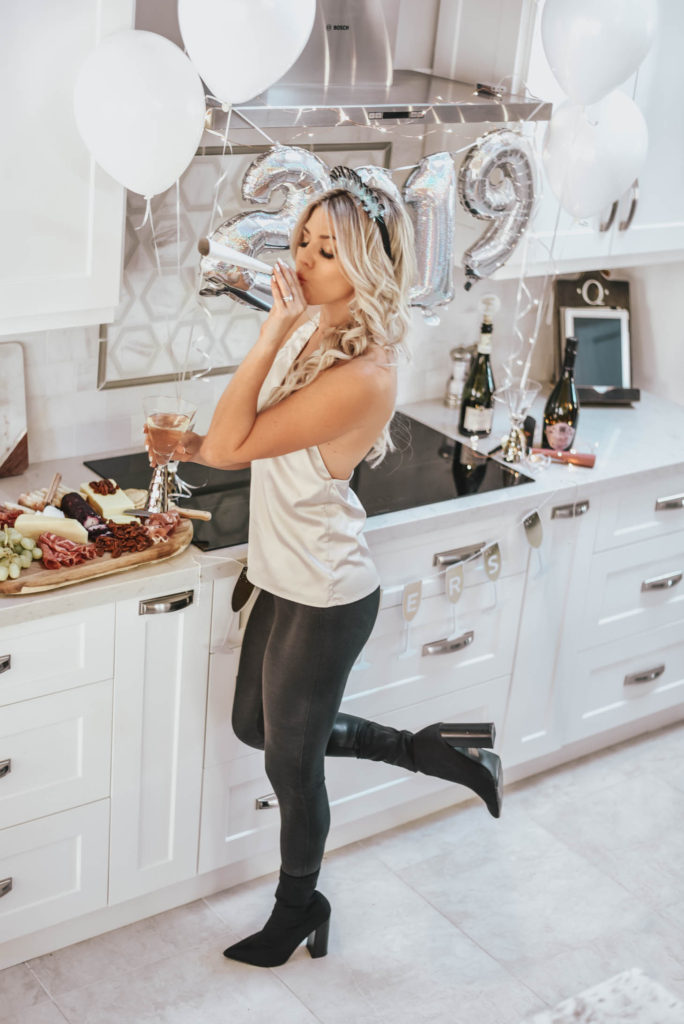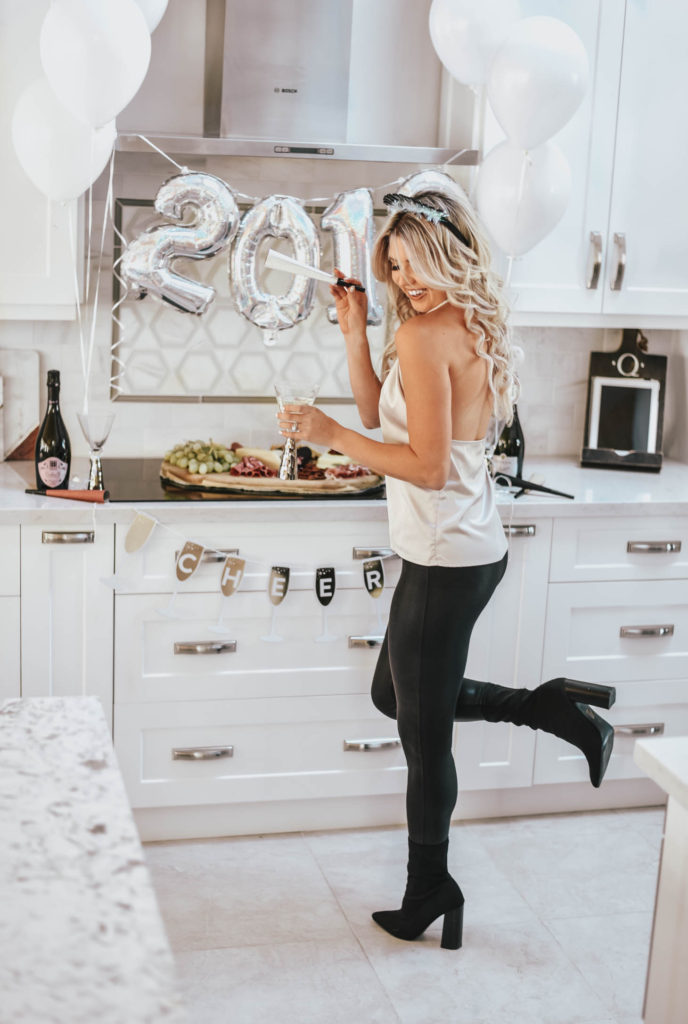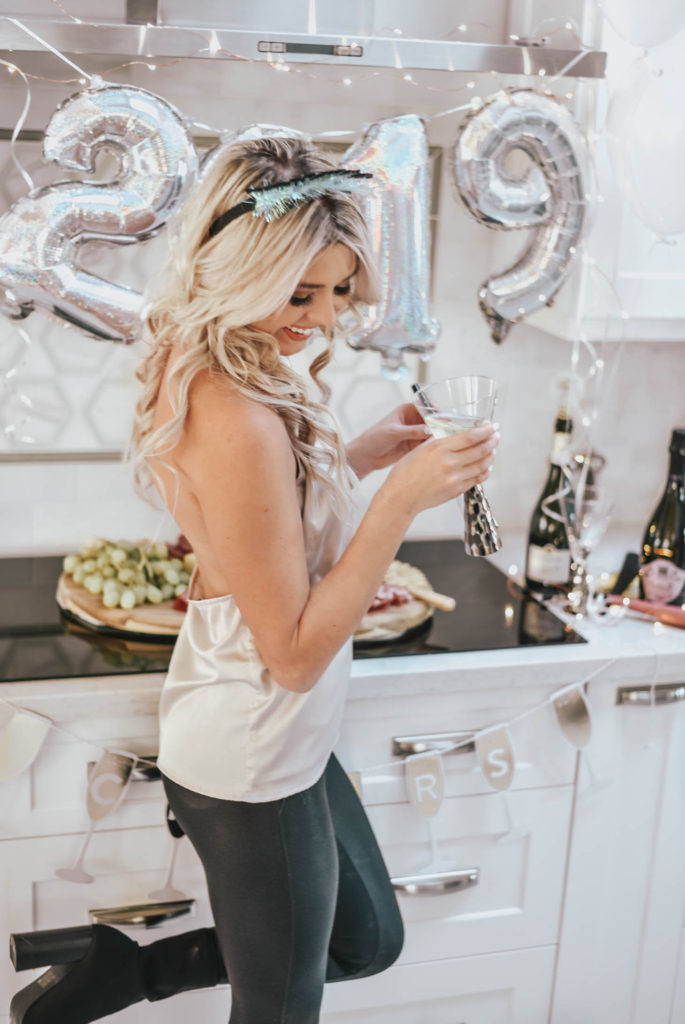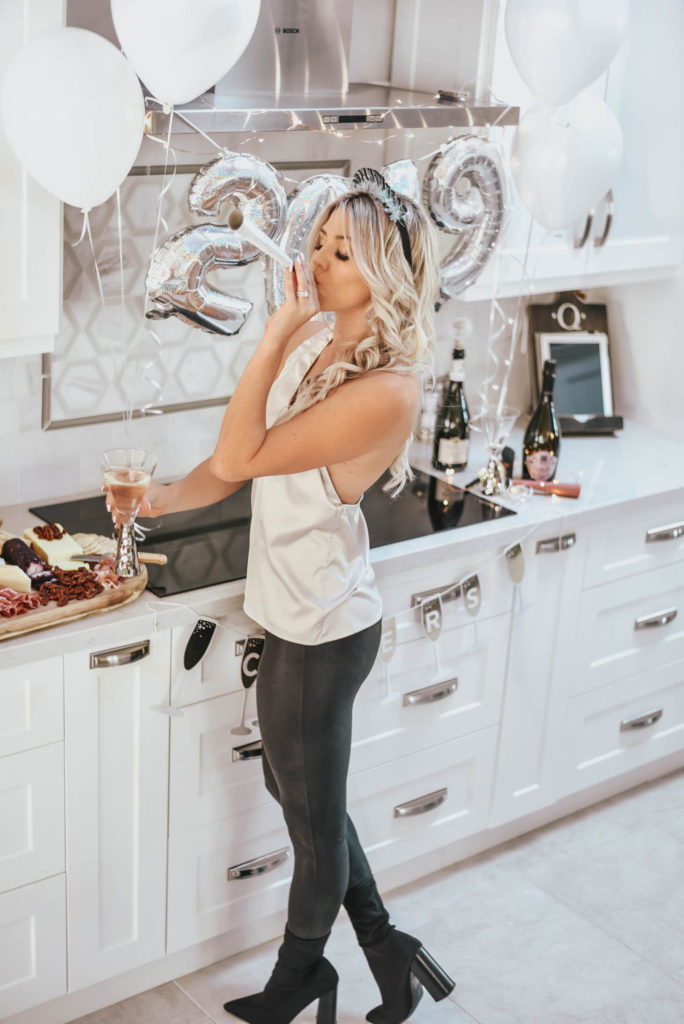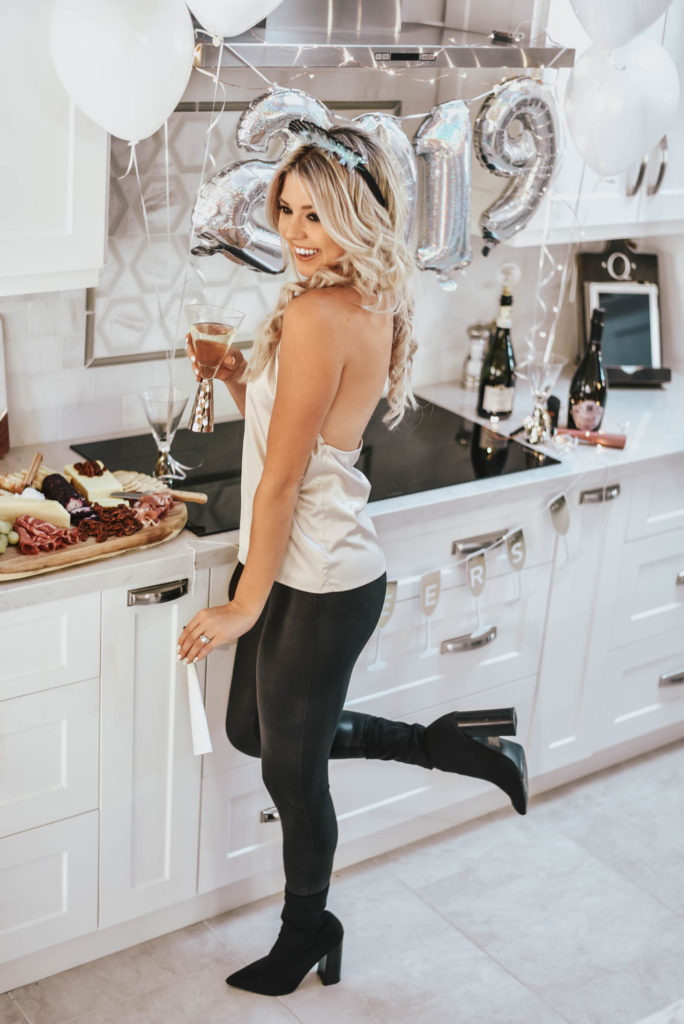 Top // Leggings (use code WINK15) c/o Spanx // Booties
New Year's Eve is always such a magical night! I love all the twinkle lights, confetti and balloons that come with ringing in the New Year! B and I like to keep things low key for New Years. So what you see here, is what we will be doing! I've got a chartreuse board ready to go, champagne on ice and all the balloons and noisemakers needed for a fun night in at home.
For the occasion, I of course will start the night out in some comfortable faux leather leggings. What other way is there to do this right?! Need a pair to ring in 2019 right? I've got a great discount code for you to use! Apply WINK15 at checkout and snag these iconic leggings for less!
Paired with these leggings, a fabulous party top! I actually totally spaced criss crossing the front of this top before shooting these pics (maybe the champs went to my head?!) It's cute either way though! Perfect for New Years, a party or for a date night! 😉
A great pair of black sock booties were the perfect way to complete this look. I also really like this pair. I have them in another color and would love to get the black pair too! A must if you don't own a pair of black sock booties.
I'll def be starting the night out this way, followed by some comfy jammies as the night unfolds! We will probably a couple games and finish the night with a movie. It sounds amazing! Have a safe and happy New Year's Eve!
Shop the Post

Shop Serving Pieces

Shop Entertainment