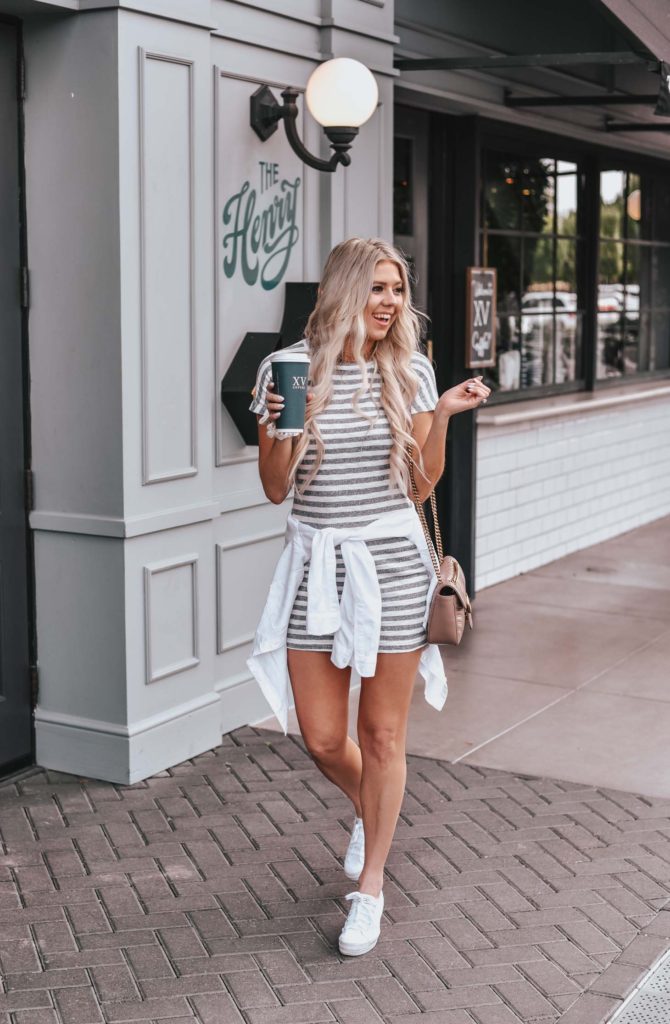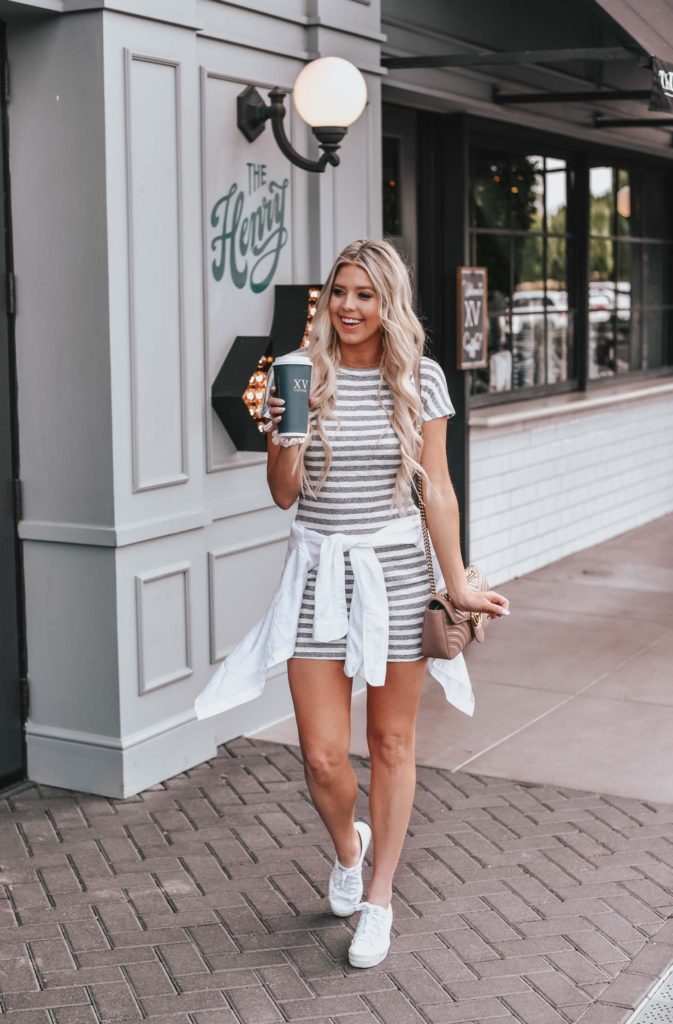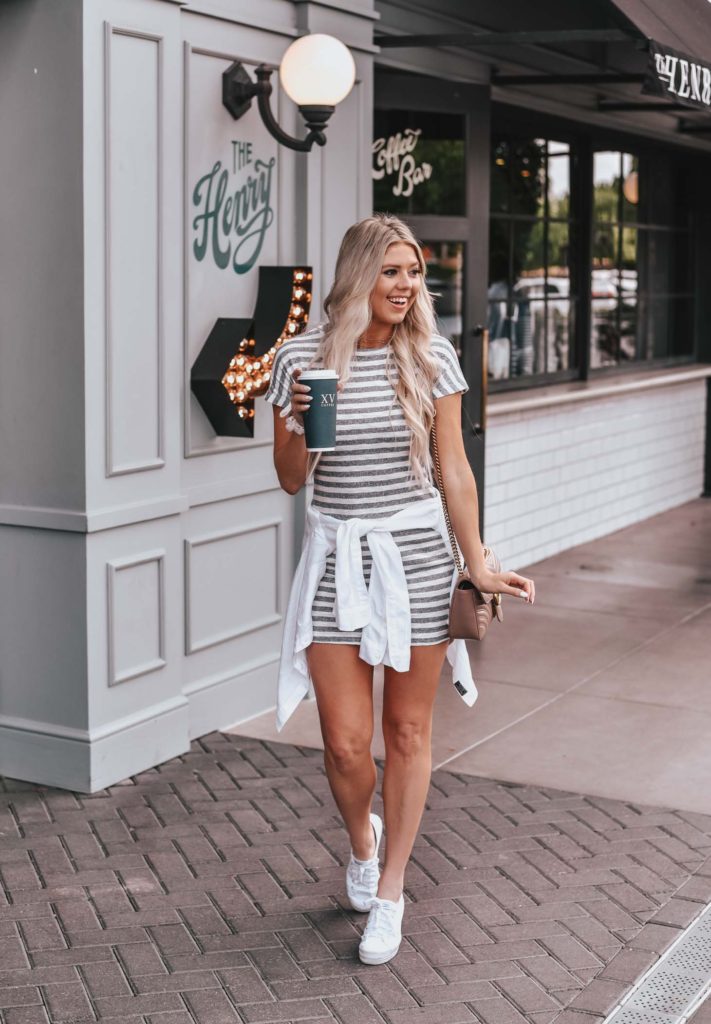 Dress // Shirt // Shoes // Bag
You just can't beat a good t-shirt dress in the Springtime! I wore this cute little dress to my girl Jessica's birthday lunch with our babe Nicole last Friday. Thank you to Fox Restaurant Concepts and The Henry for hosting us!
This little t-shirt dress was the perfect brunch choice! It was a little bit chilly that day so to play it safe I tied a white button up shirt around my waist incase it got cold. My favorite pair of Keds completed this effortless and comfortable look!
Thank you to FRC and The Henry for hosting us!
Shop the Post

Other T-Shirt Dresses