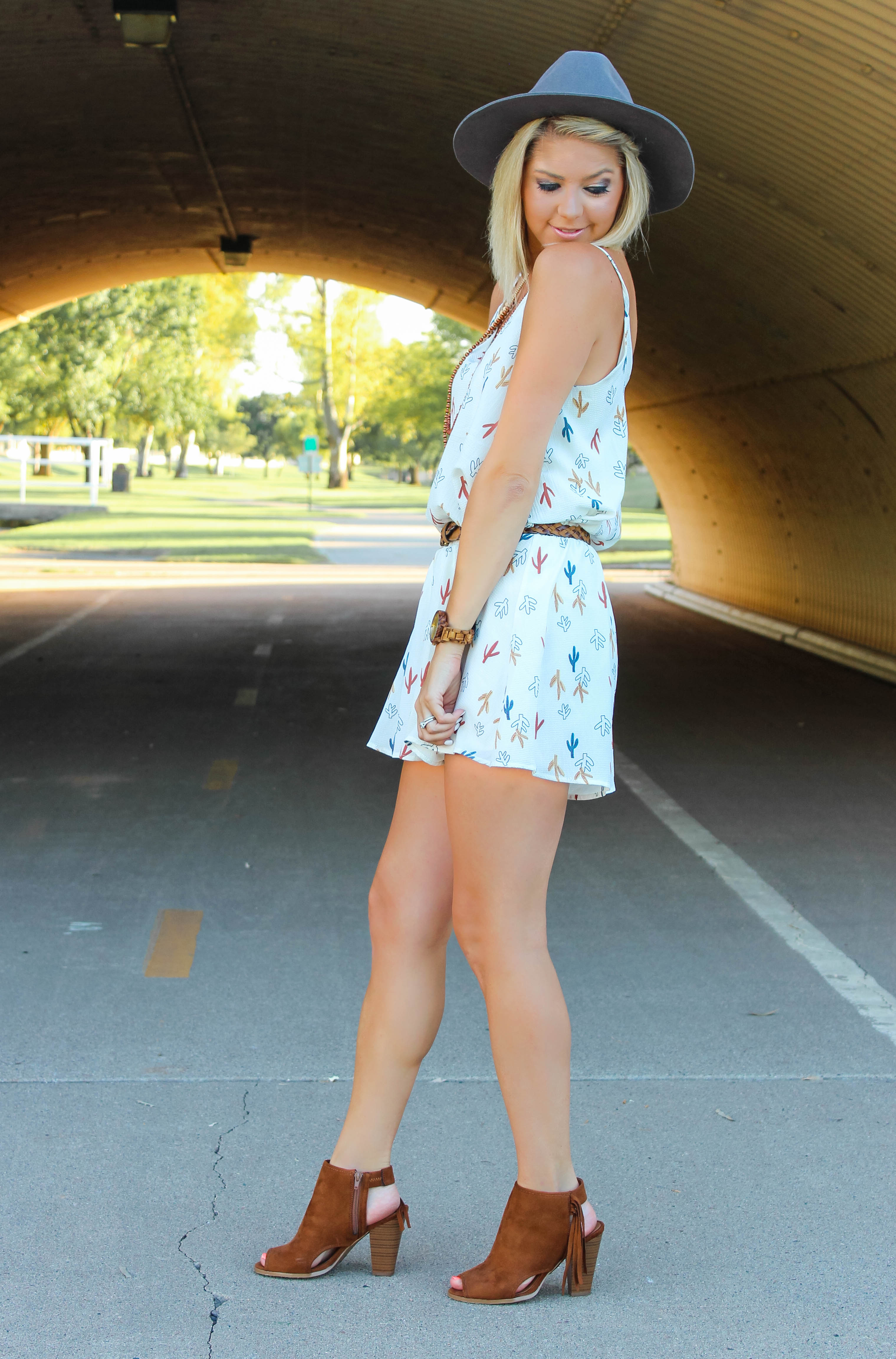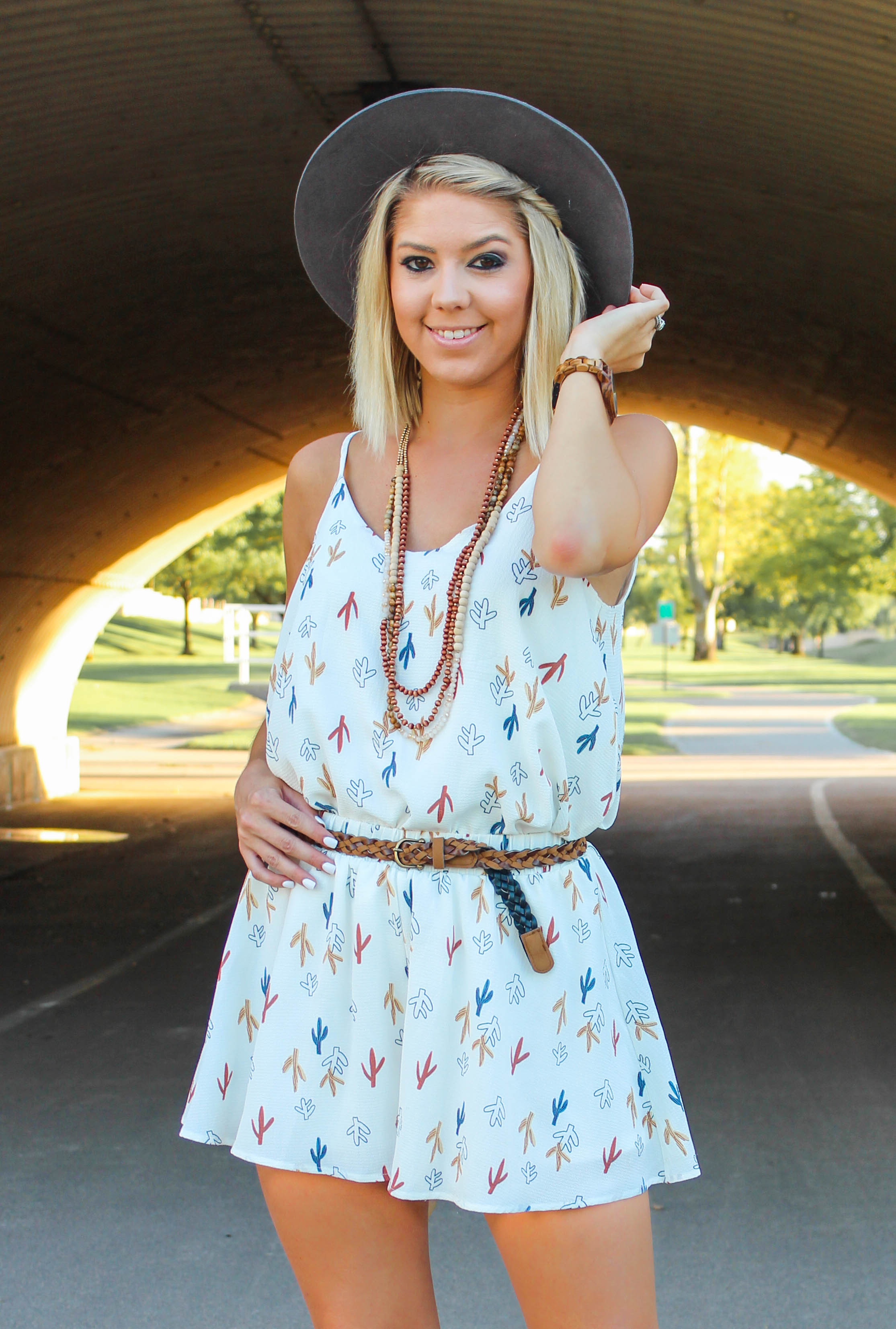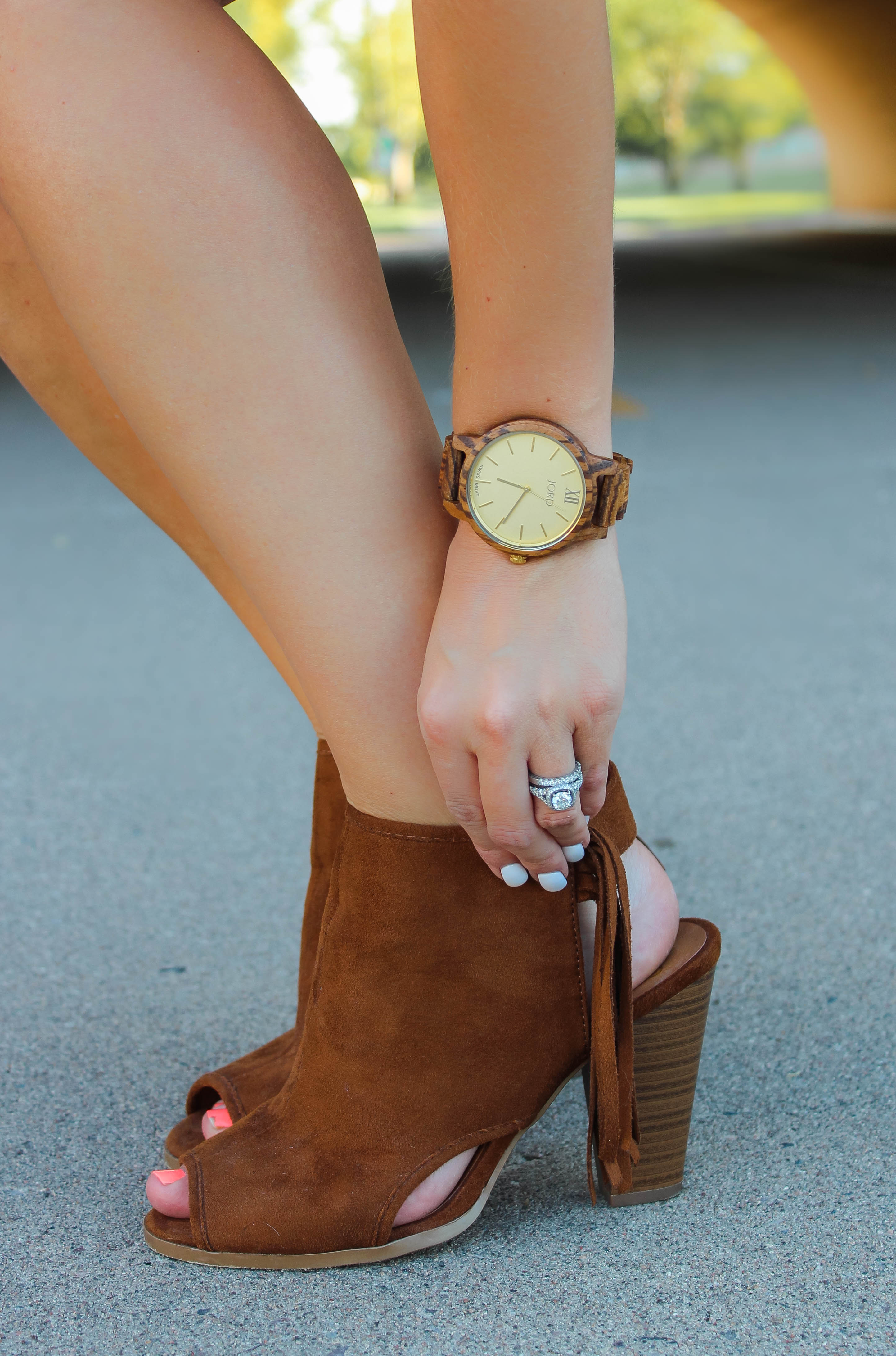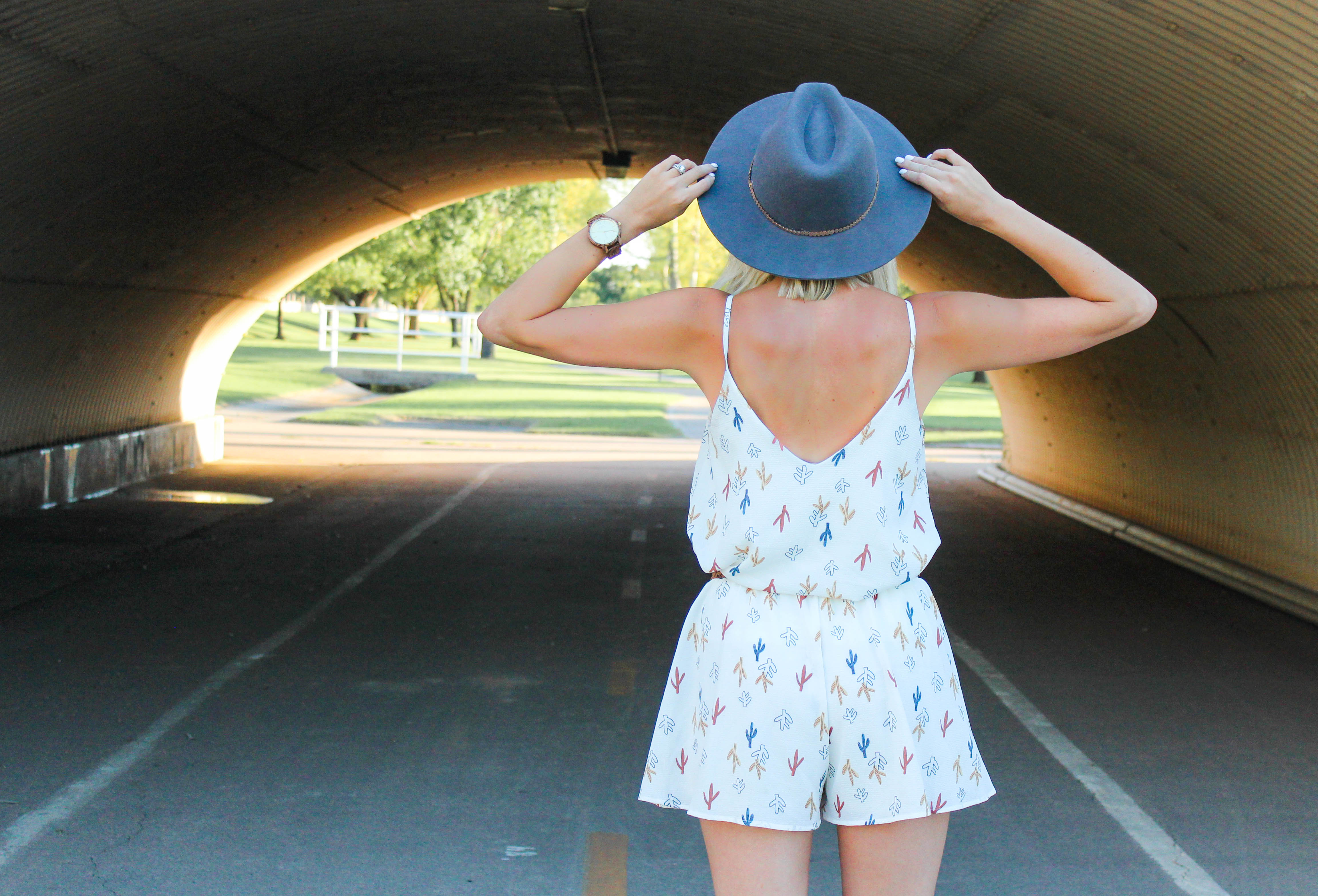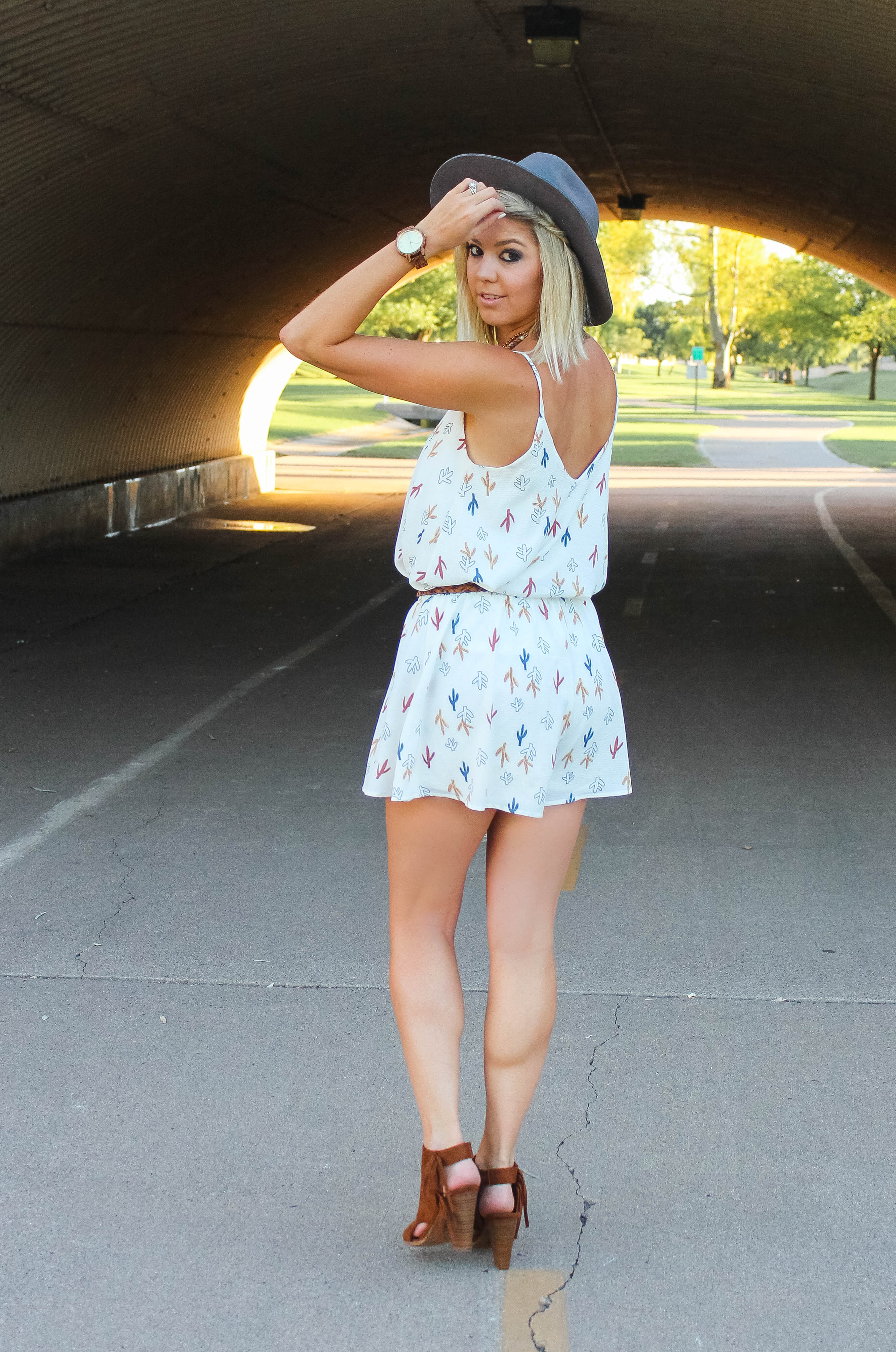 two piece set: Shop Hope's // belt: similar // booties: (also cute, these too)
necklace: Shop Hope's (also cute, this too)  // hat: (similar, also similar) // watch: c/o JORD
Life is like a cactus: thorny, but beautiful. When thinking about this post, I couldn't shake this quote. It's such a great metaphor for what life is like sometimes. It's so easy to think of a cactus as being sharp and dangerous. Kind of like life sometimes. It's not always perfect and we often find ourselves getting hurt in many different ways. However, even though life might be prickly at times, it is insanely beautiful when we take the time to stop and appreciate the blessings and gifts we have in our lives.
This year has been the year of the cactus. Succulents have been all the rage. Considering that I live in Arizona, these are plants I see on a daily basis and often look past. Seeing them in the limelight this summer only made me grow to appreciate them more. That, and the fact that they are very hard to kill (I do not have a green thumb!), makes them even more special. That's why when I saw this adorable Shop Hope's two piece cactus set I knew I had to have it. It's made out of a lightweight and breathable material and is only $52! That's a pretty good price for a set. I paired it with a brown belt and booties. I linked up a couple bootie options because mine are no longer available. My beaded necklace was a fun pop of color. I linked up a couple other cute options that would go well too. I finished the look off with a fun grey hat and my JORD Frankie Zebrawood & Champagne watch. Don't forget to enter the JORD GIVEAWAY I'm hosting with JORD!
JORD Watch Gift Card Giveaway
One lucky person will win a $100 gift card to use on the JORD site.
Wait! There's more!
Anyone who enters will receive a $25 consolation code to use on the site.
Everyone wins!
To Enter the Giveaway Click Here
Giveaway closes 9/3/17 at 11:59 PM
 Shop the Post
SaveSave SaveSave
SaveSave
SaveSave