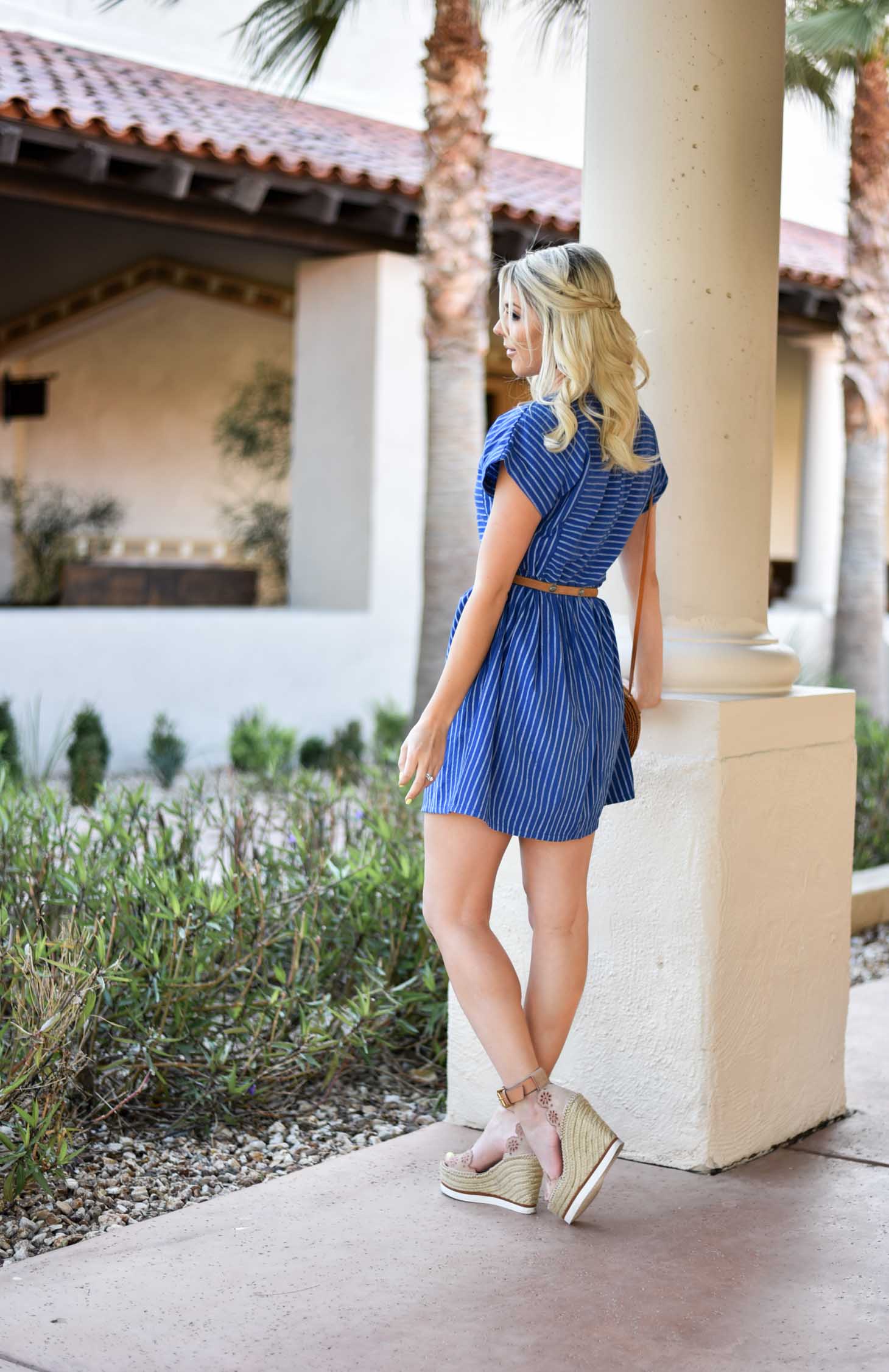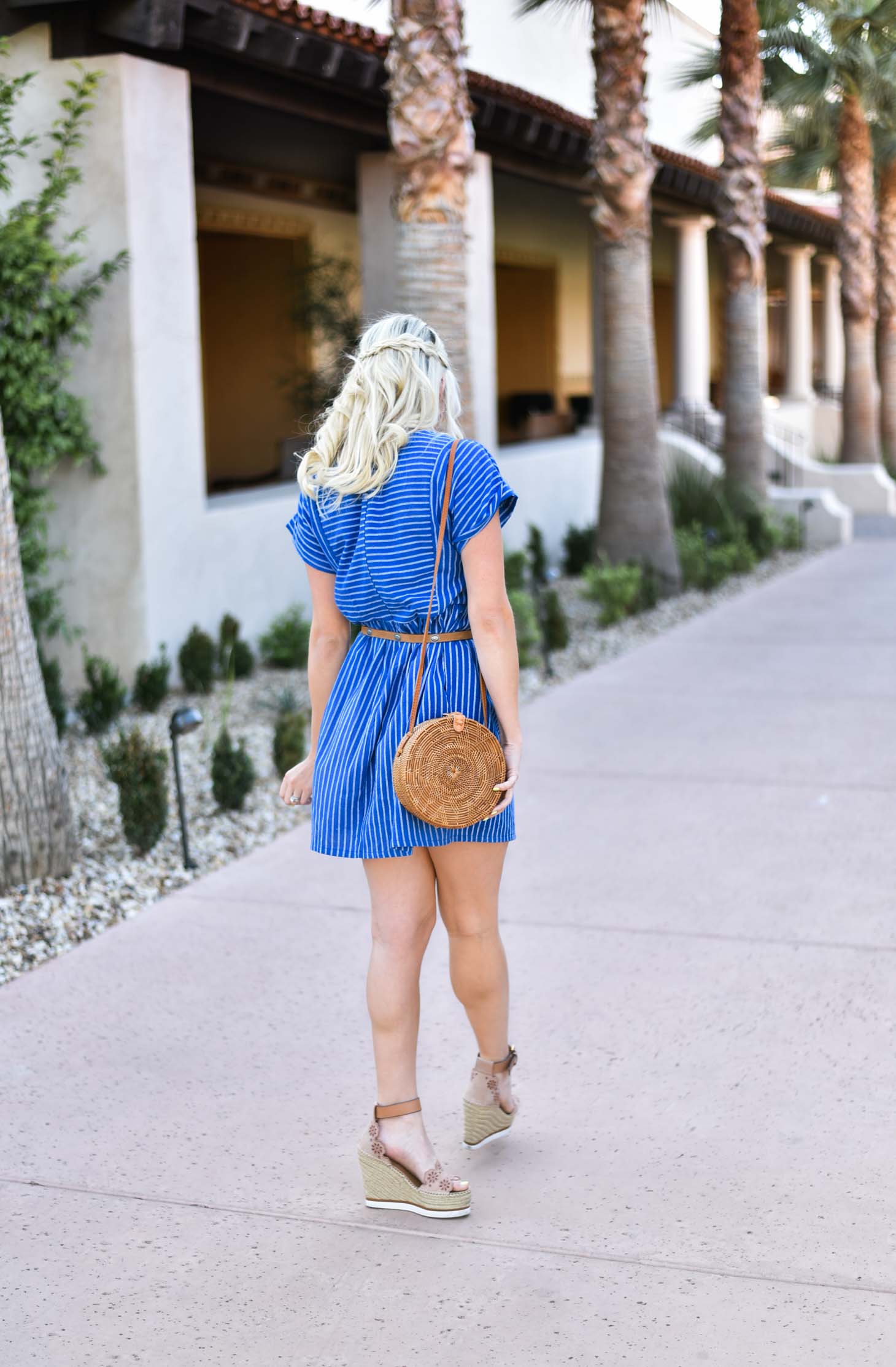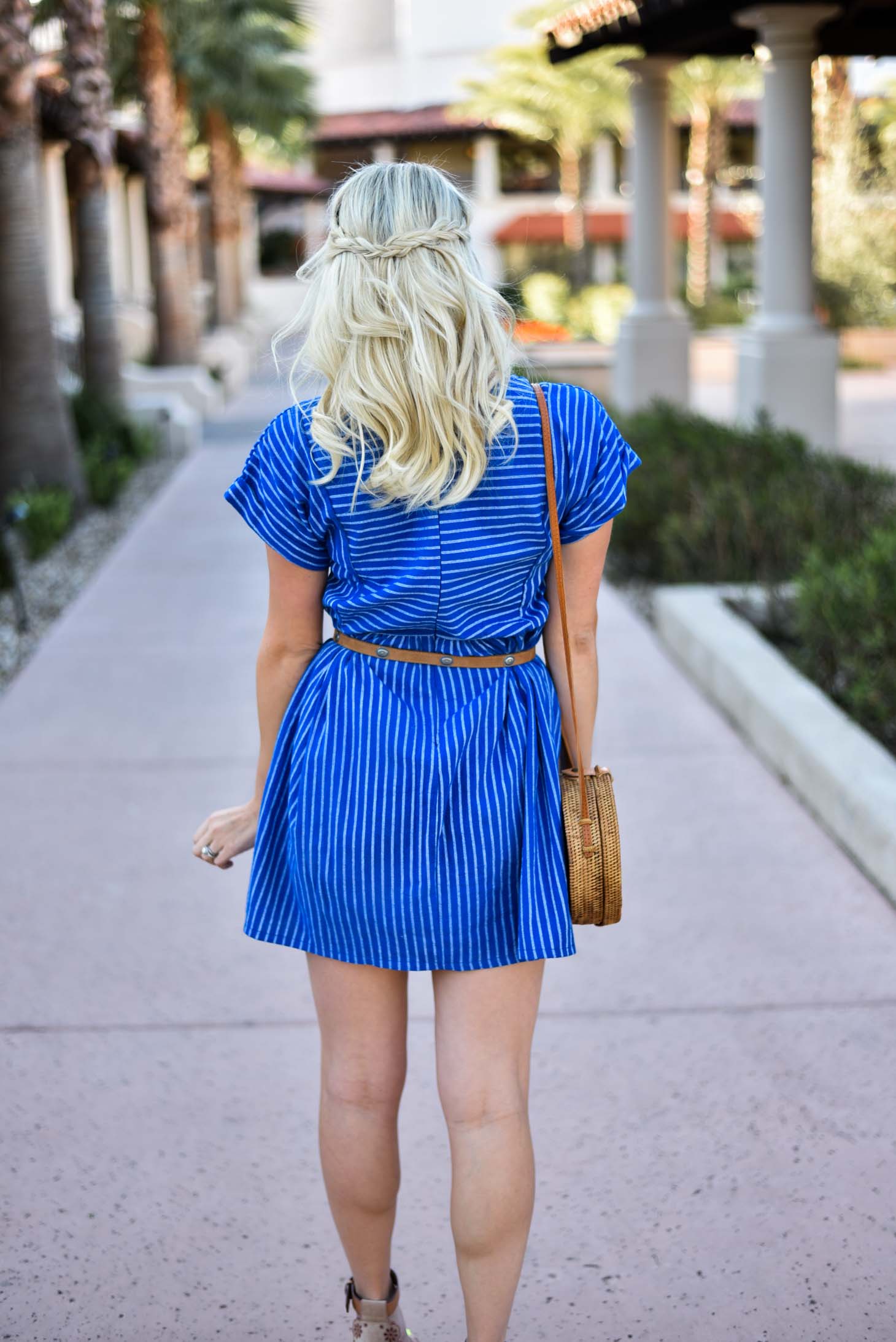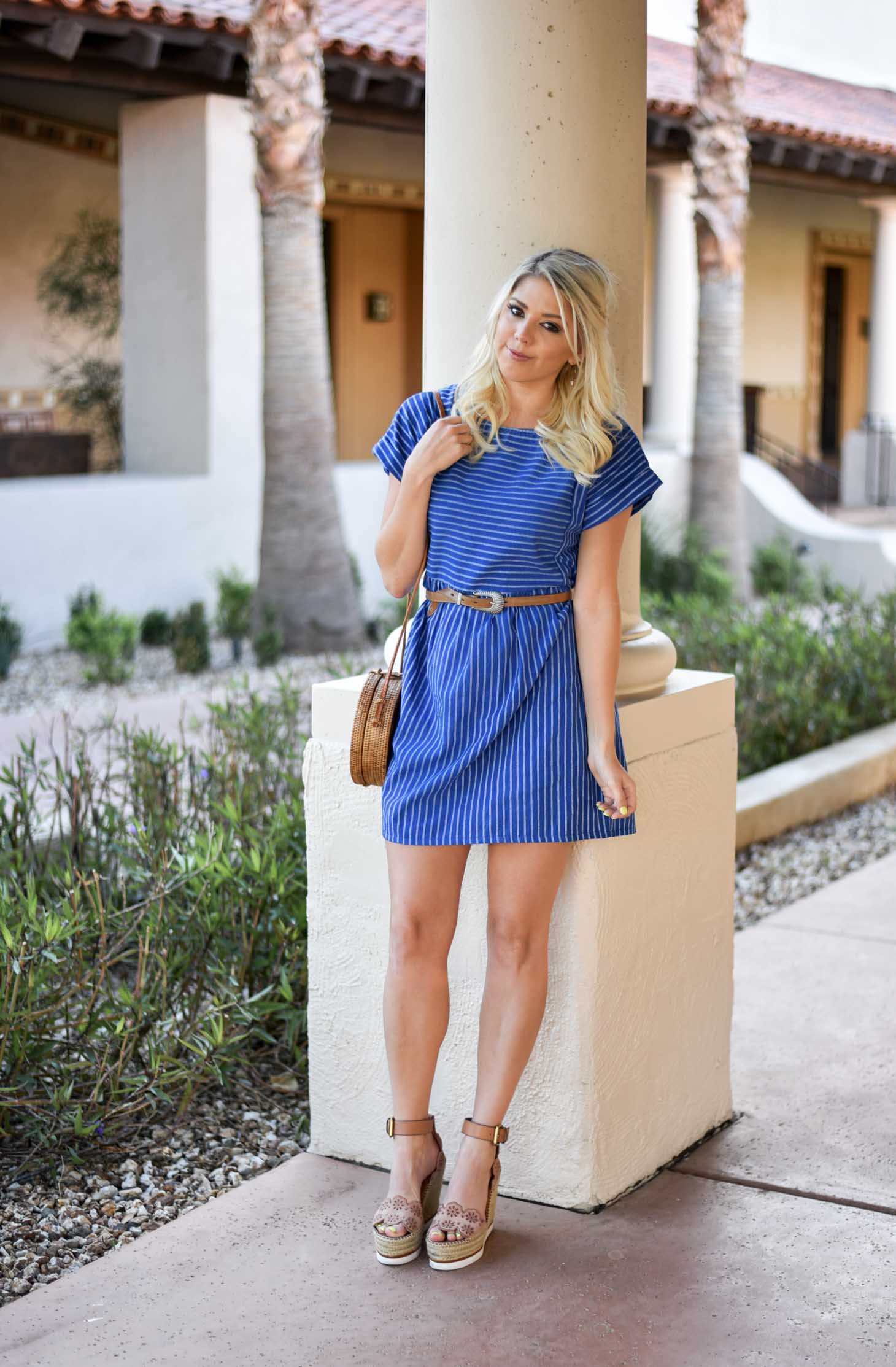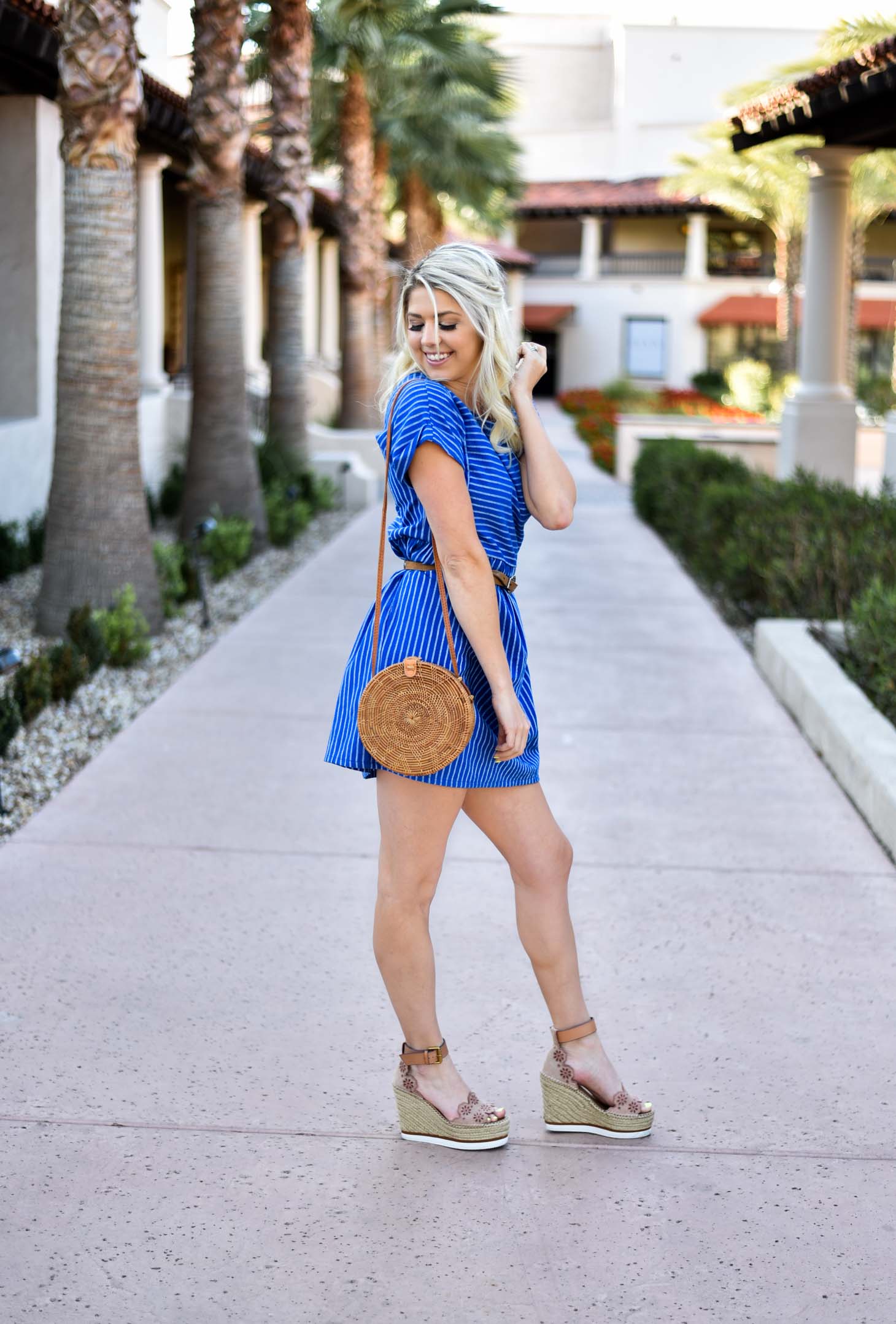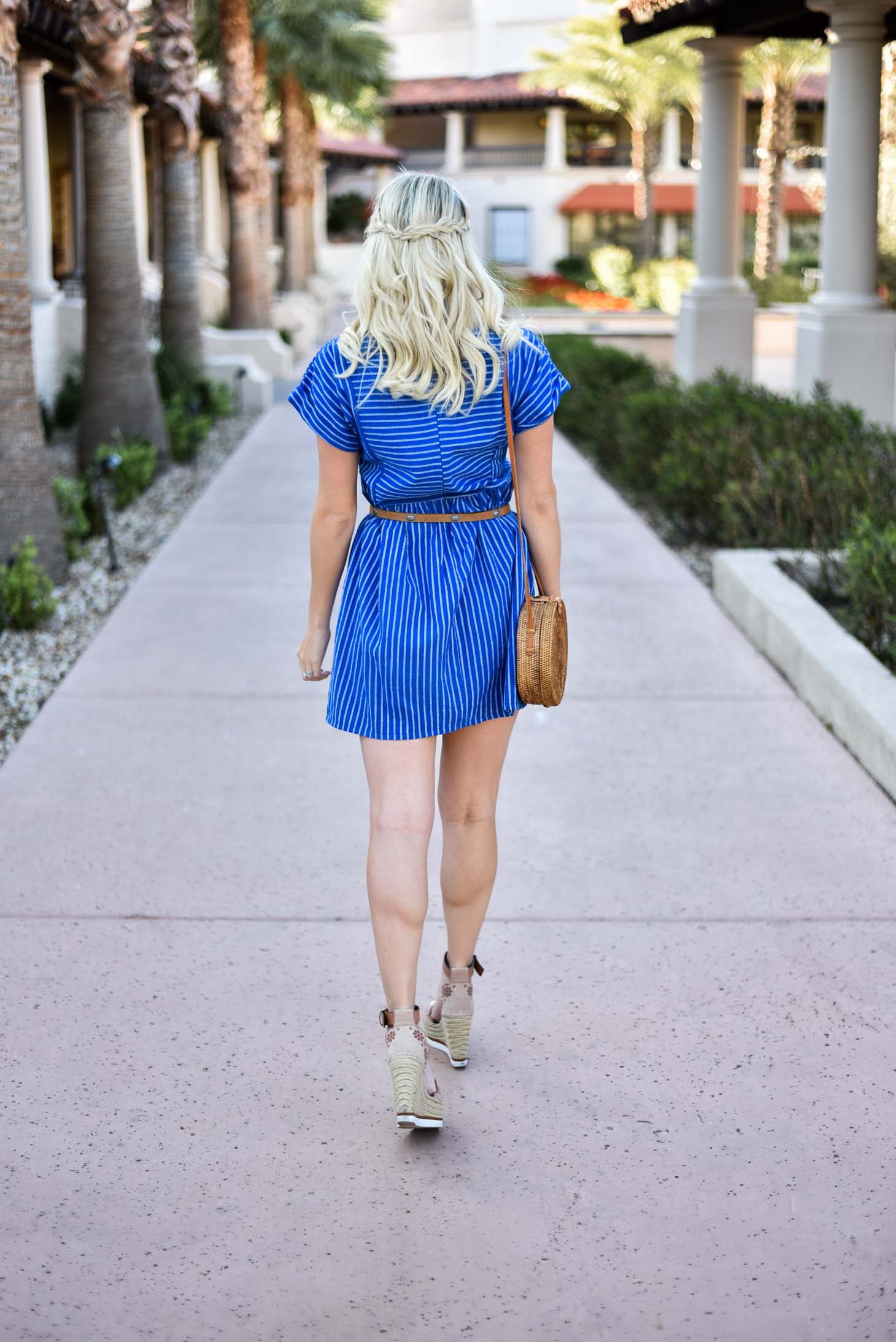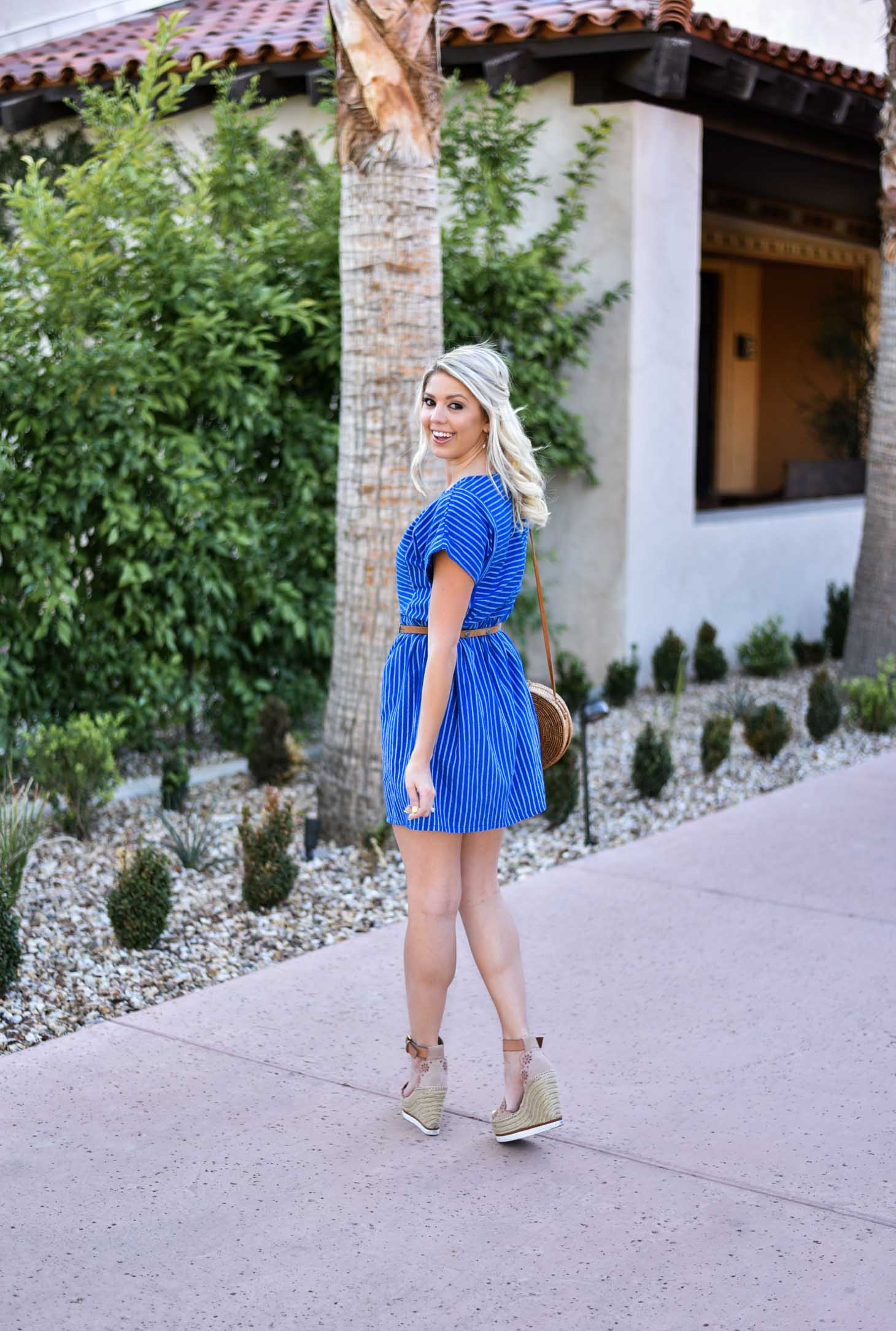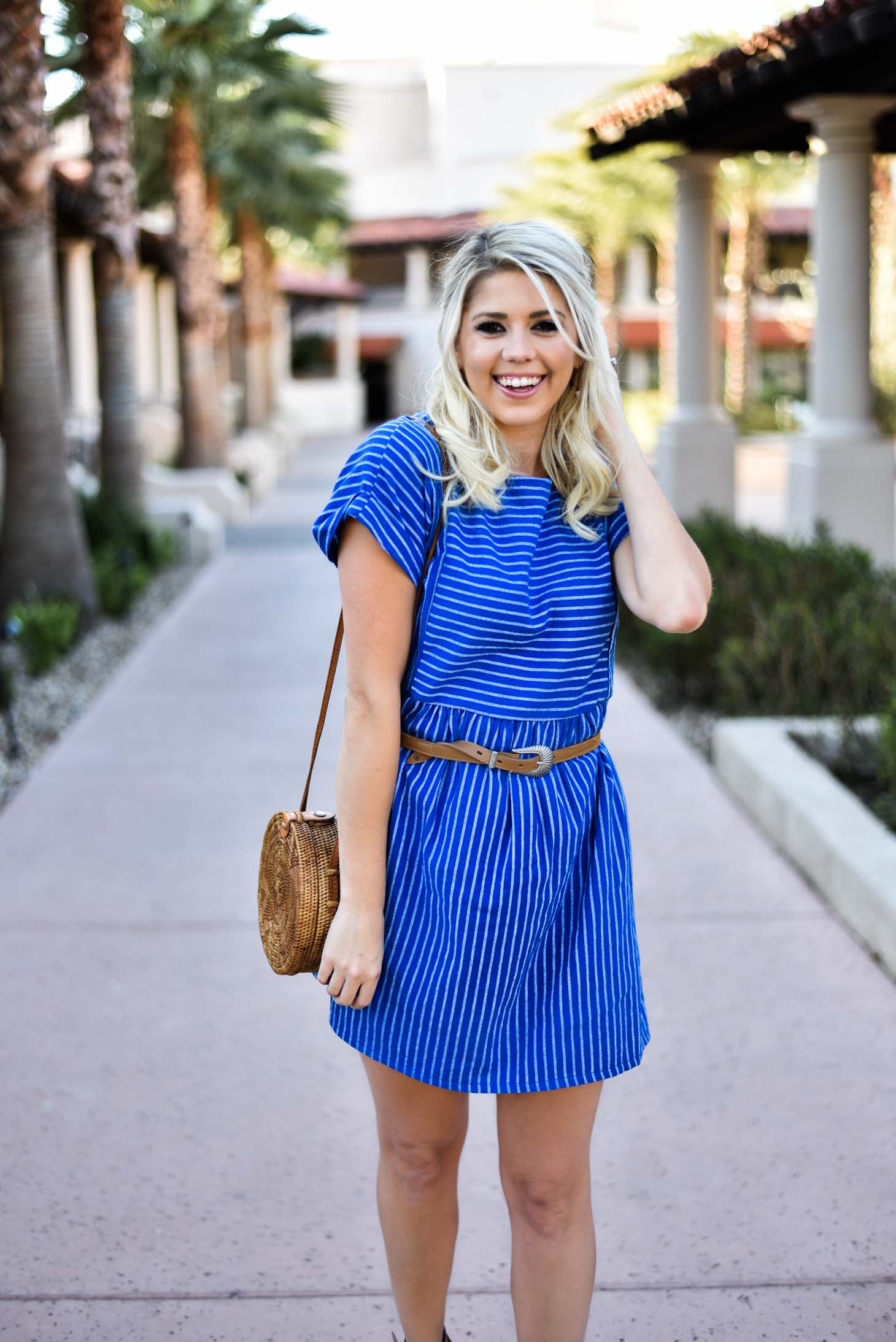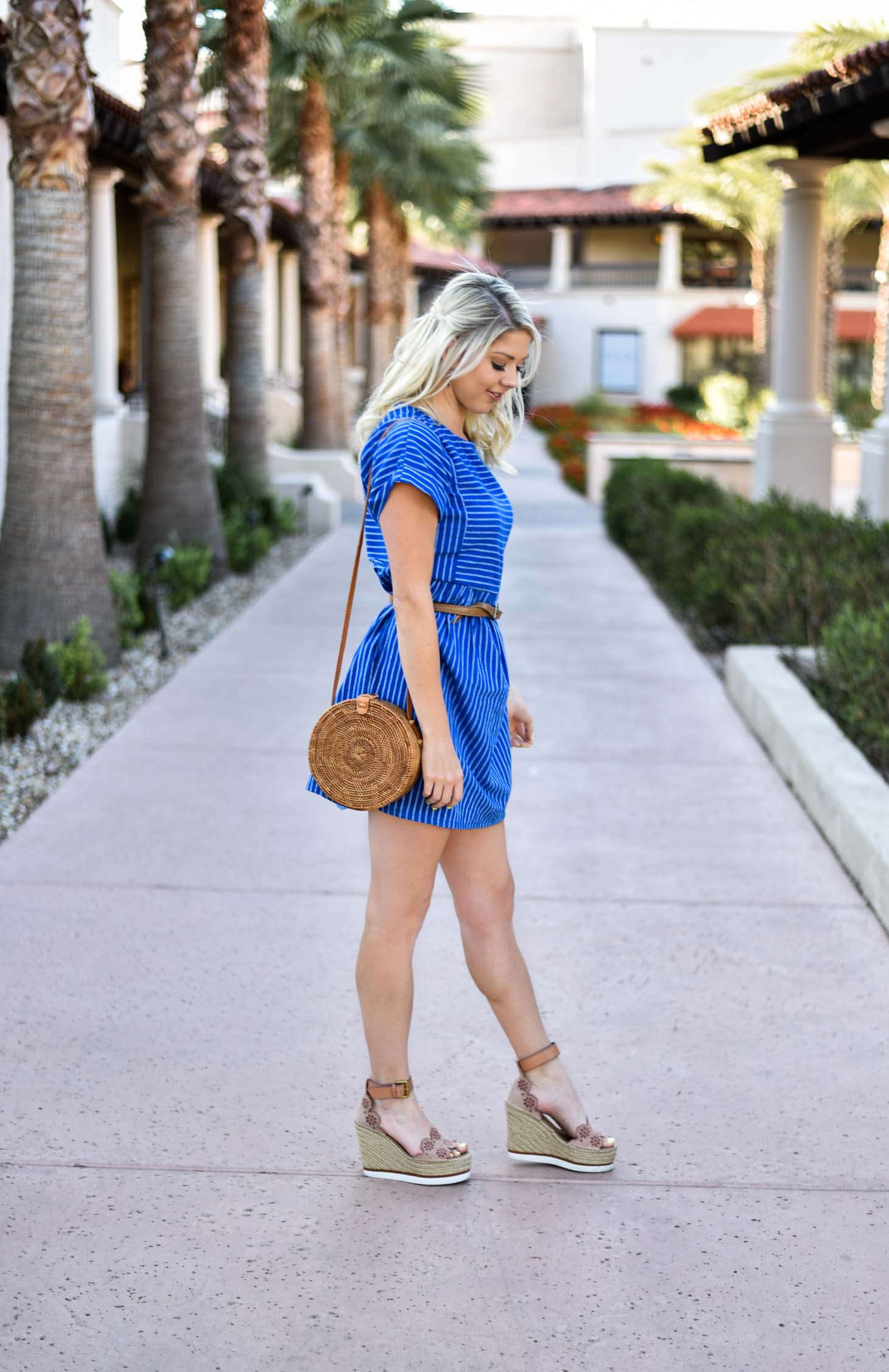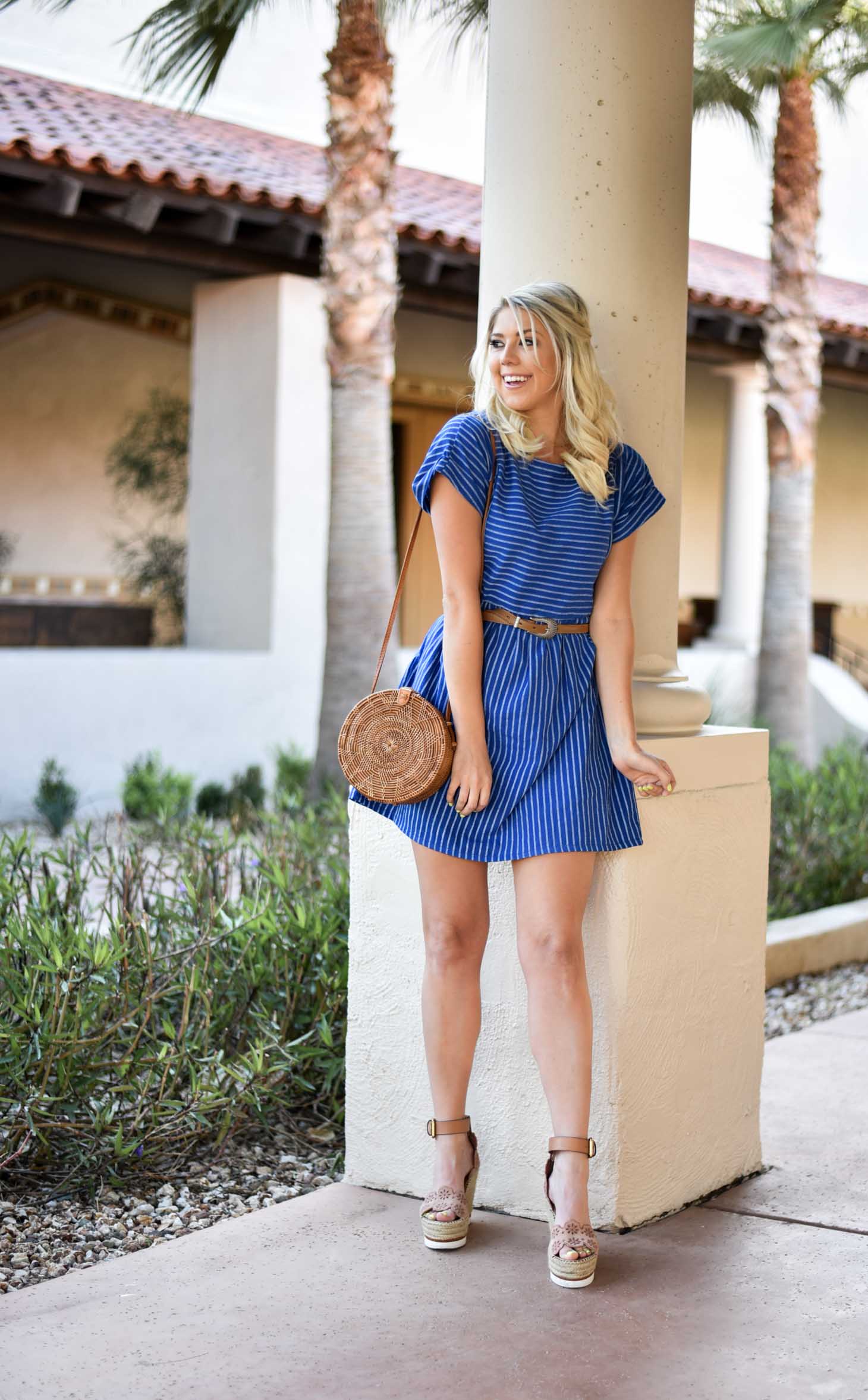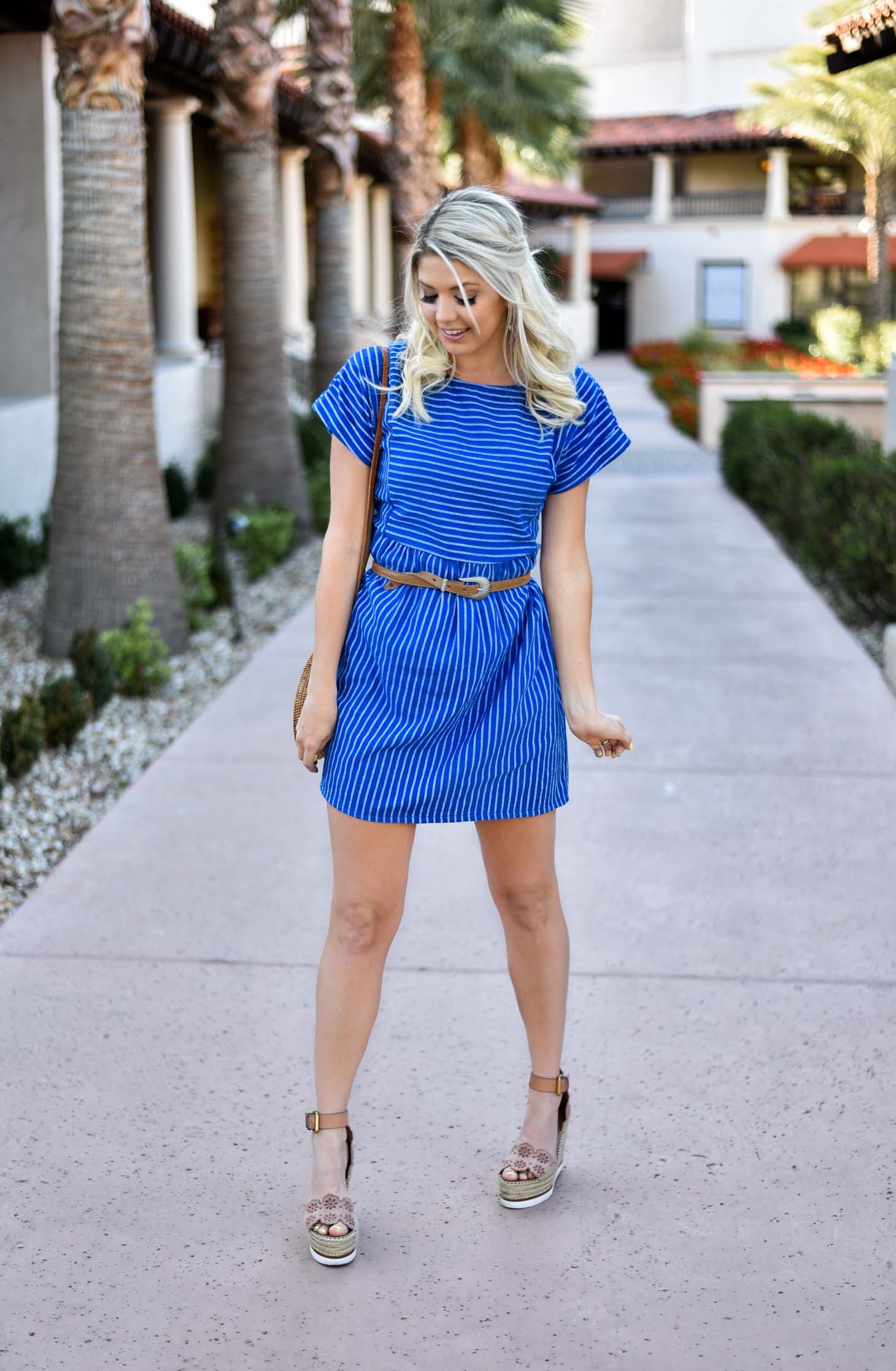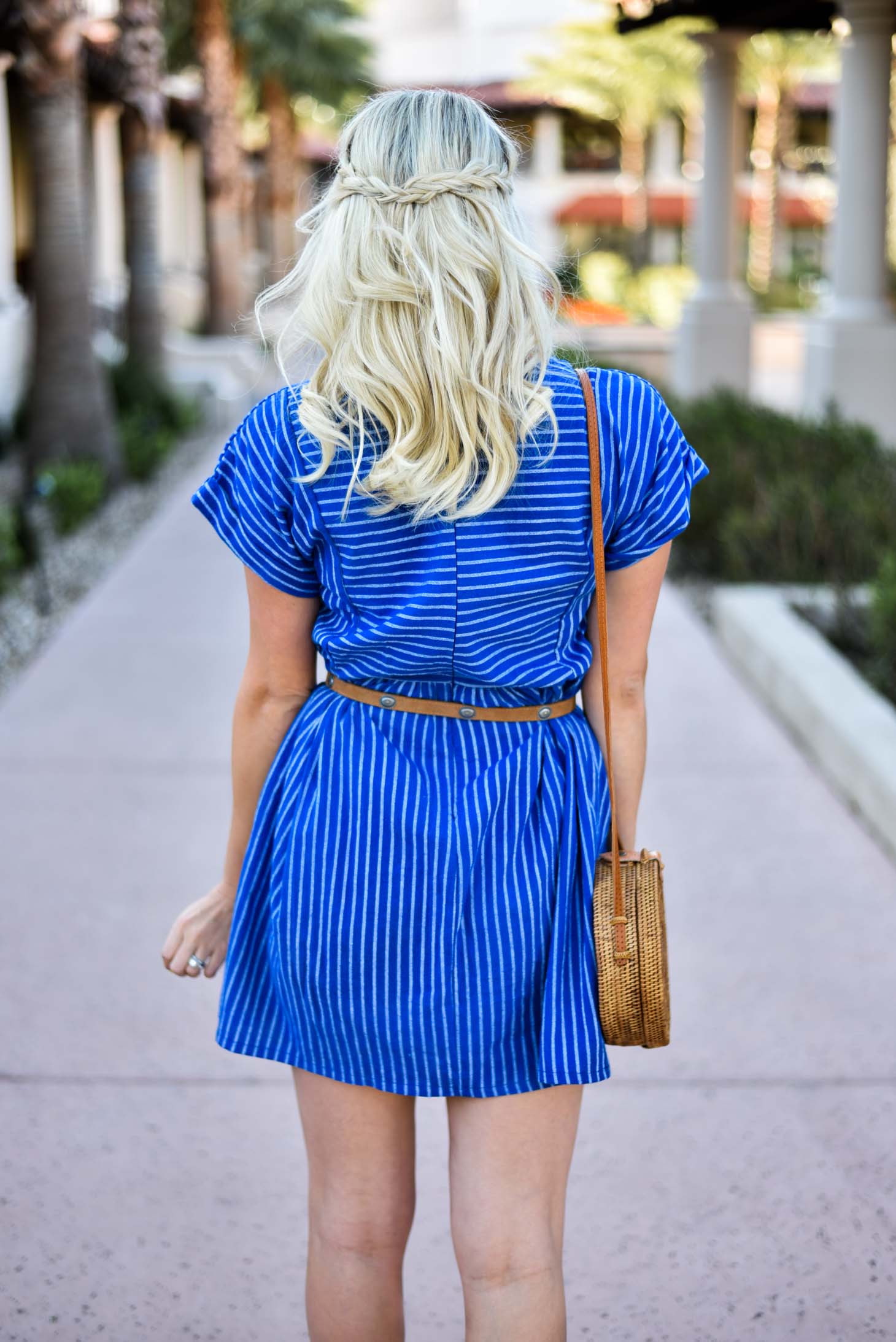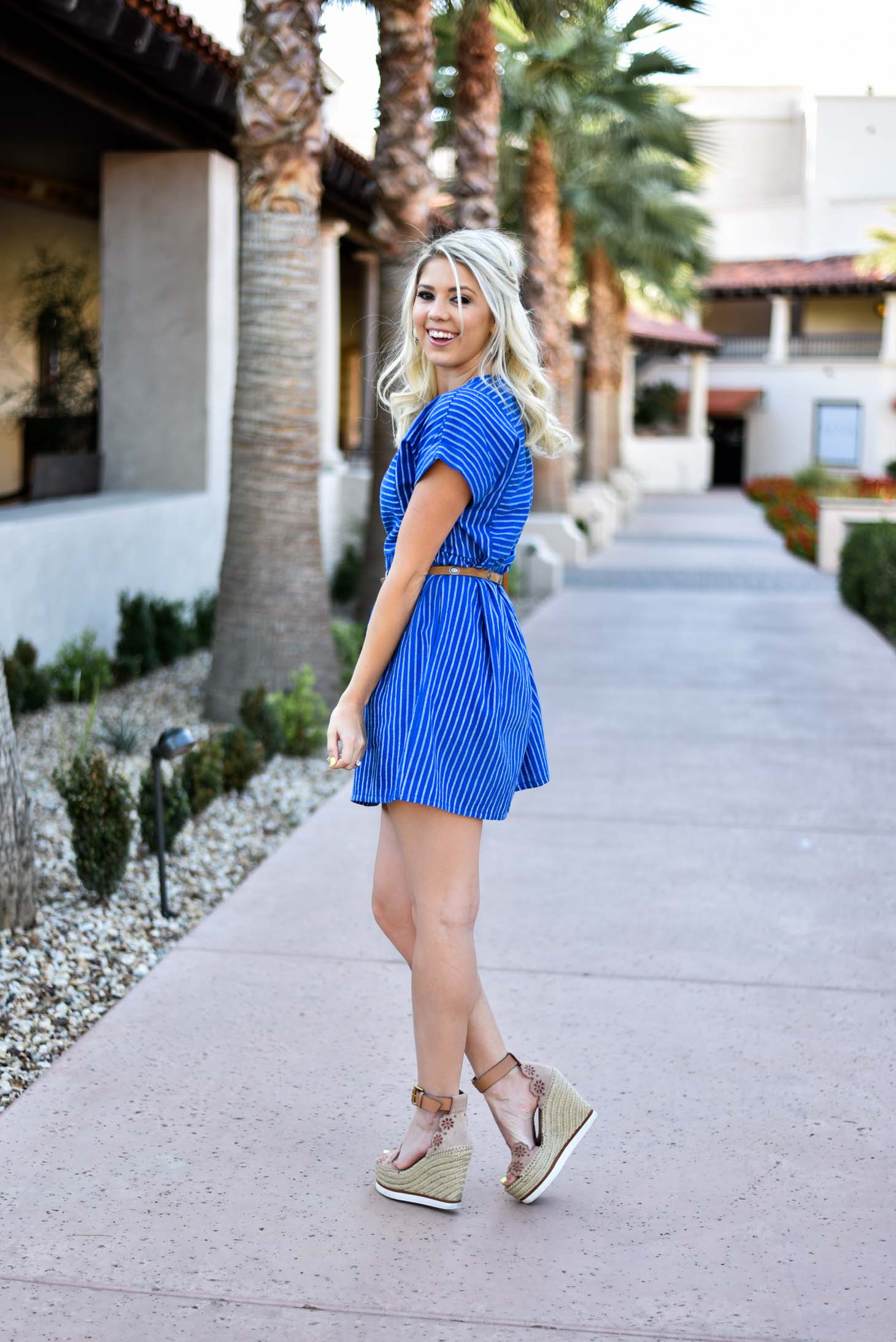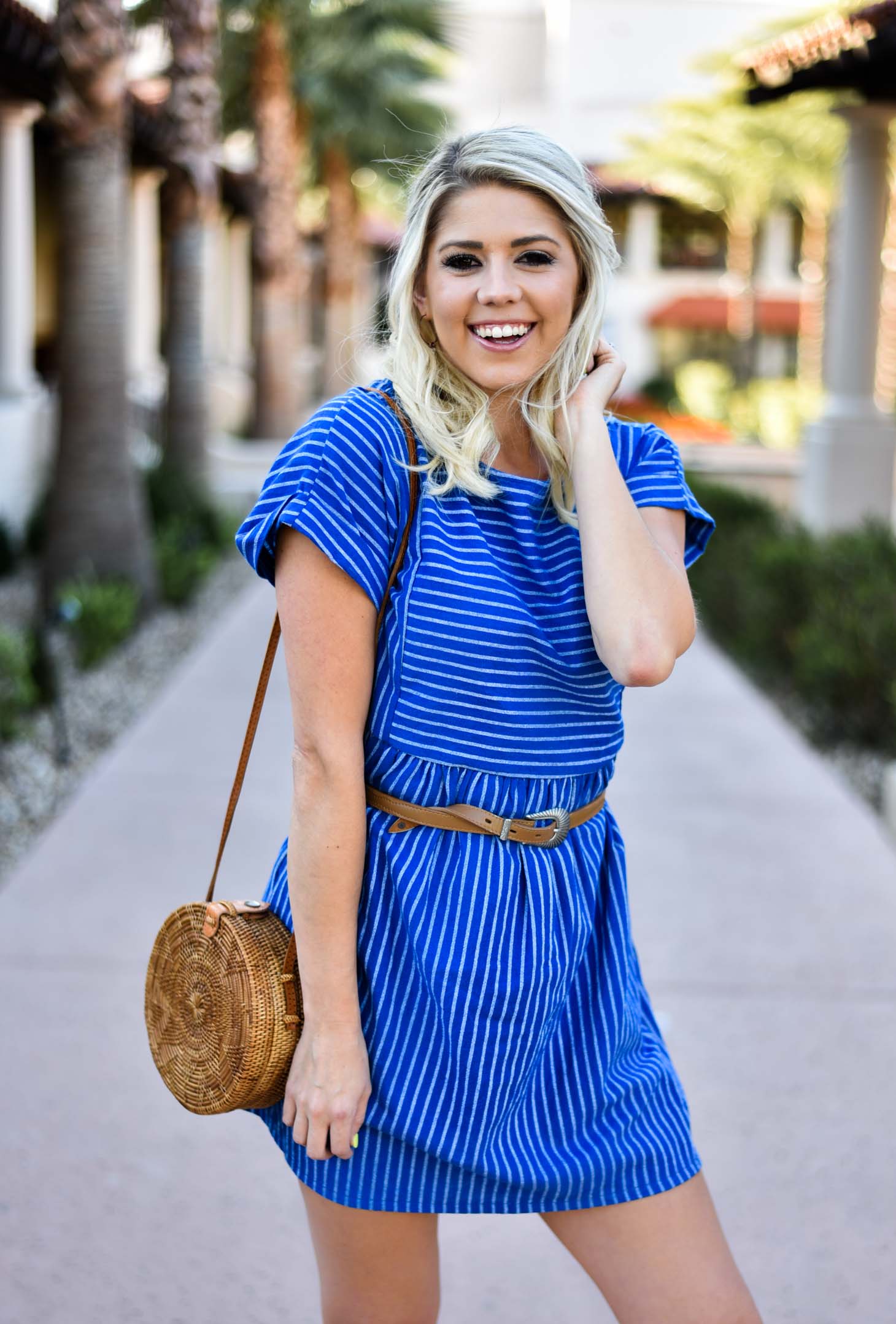 Dress c/o 18 Style Boulevard (15% off code WINKANDATWIRL15) // Wedges (I also like this pair) // Bag // Belt // Earrings
Stripes on stripes! I don't know what it is this year, but I have been finding myself gravitating towards all things striped. I find them to be such a classic print, allowing for so many styling possibilities! When I first began talking with 18 Style Boulevard on a collaboration, I immediately turned my eye to this little dress. It's the perfect striped dress for Spring. I love the relaxed fit (perfect for belting with this gem of a belt) and comfy feel. It's such a great dress! Plus, it's under $40, so a no brainer! Save 15% with code WINKANDATWIRL15
The rest of this look I left pretty simple. My new favorite wedges and straw crossbody complements the look nicely. The earrings just added a little touch of fun. This look was perfect for being out and about with B this weekend! It's brunch approved!
Also, a little shoutout to the Drybar on Scottsdale and Lincoln. I became a member a couple months back and it's totally worth it! You get two blowouts a month. Best part, they roll over! I absolutely fell in love with my hair this weekend! Loved the braids!
Thank you to 18 Style Boulevard and the Drybar for contributing to this post! 
Shop the Post

SaveSave
SaveSave
SaveSave
SaveSave
SaveSave