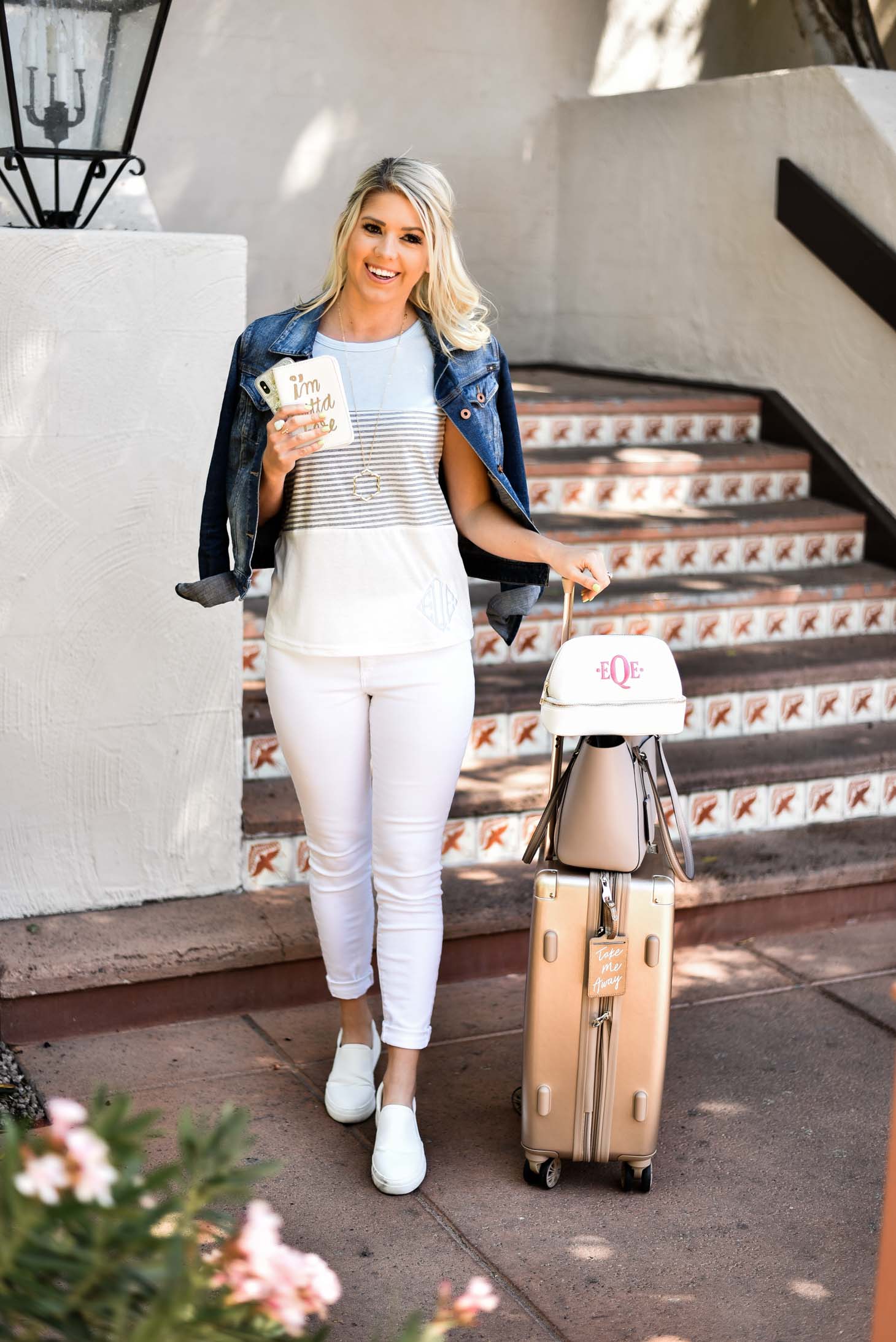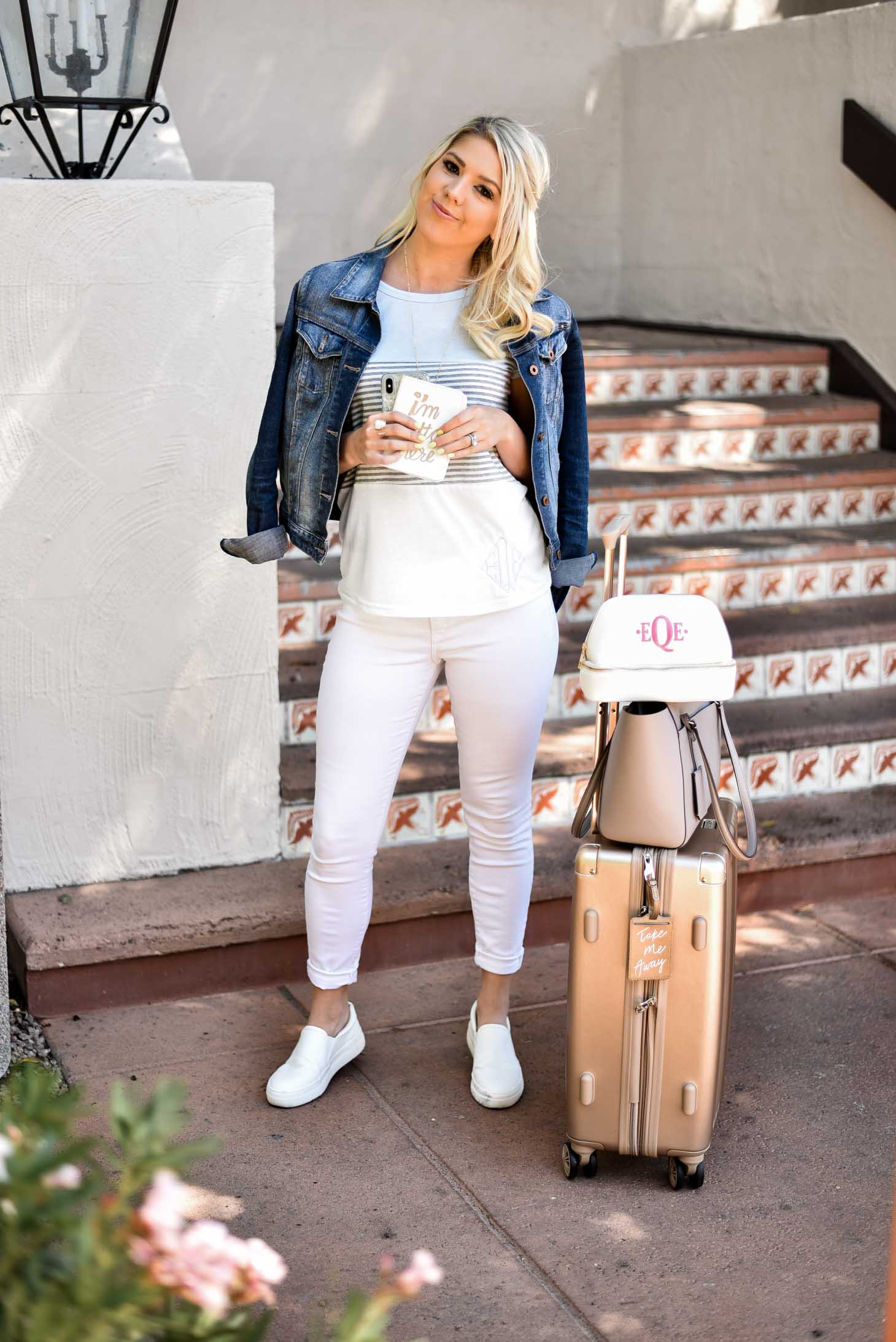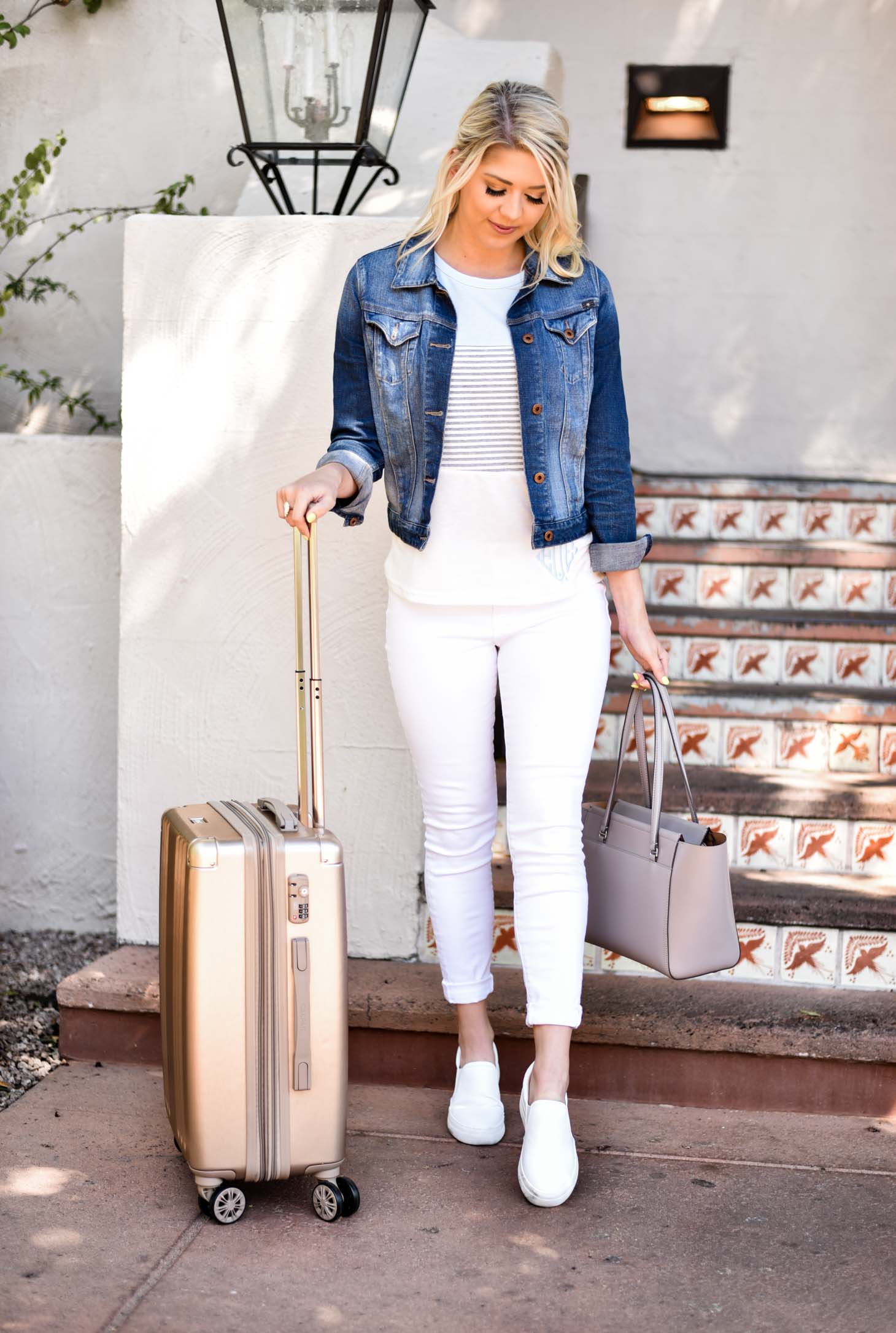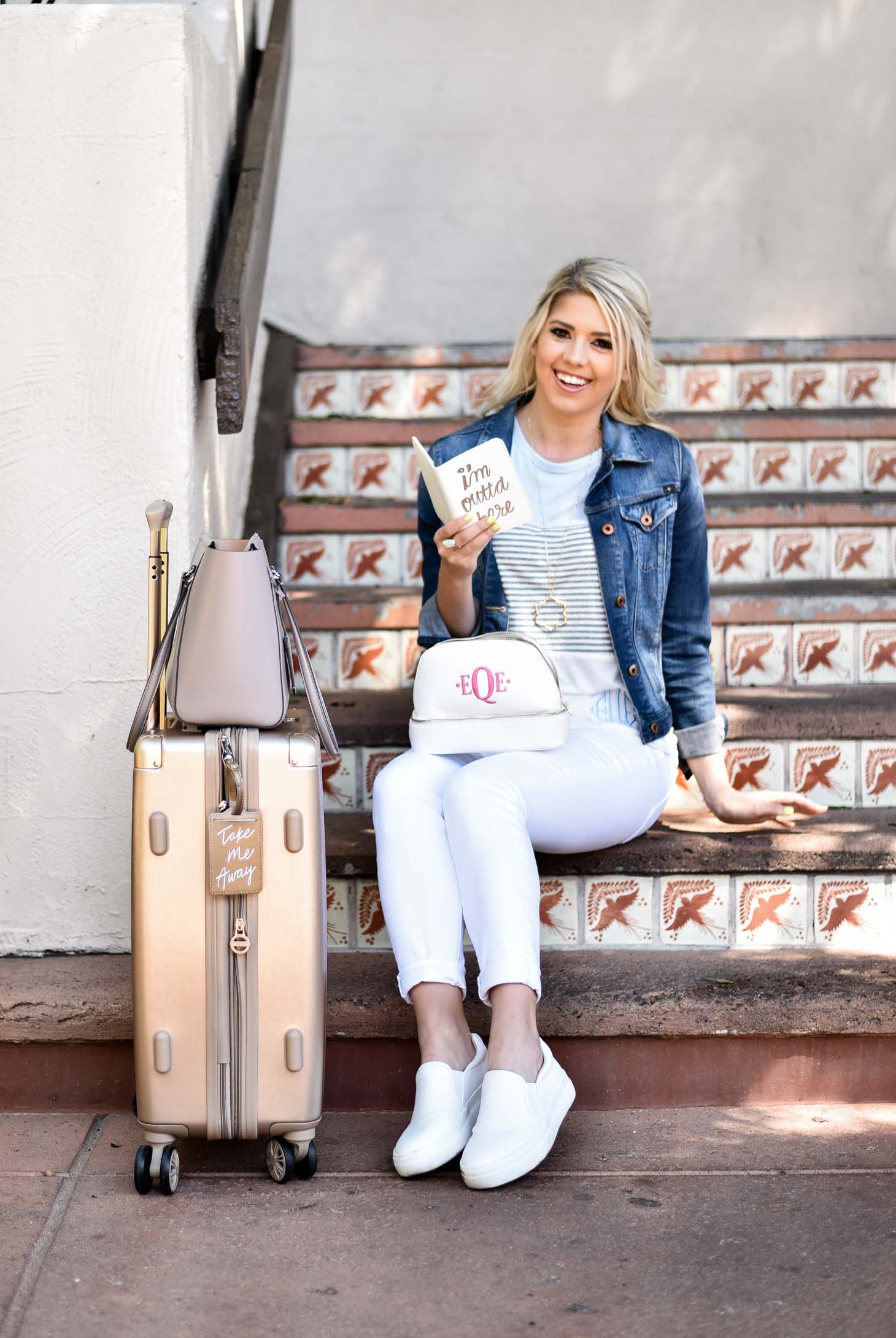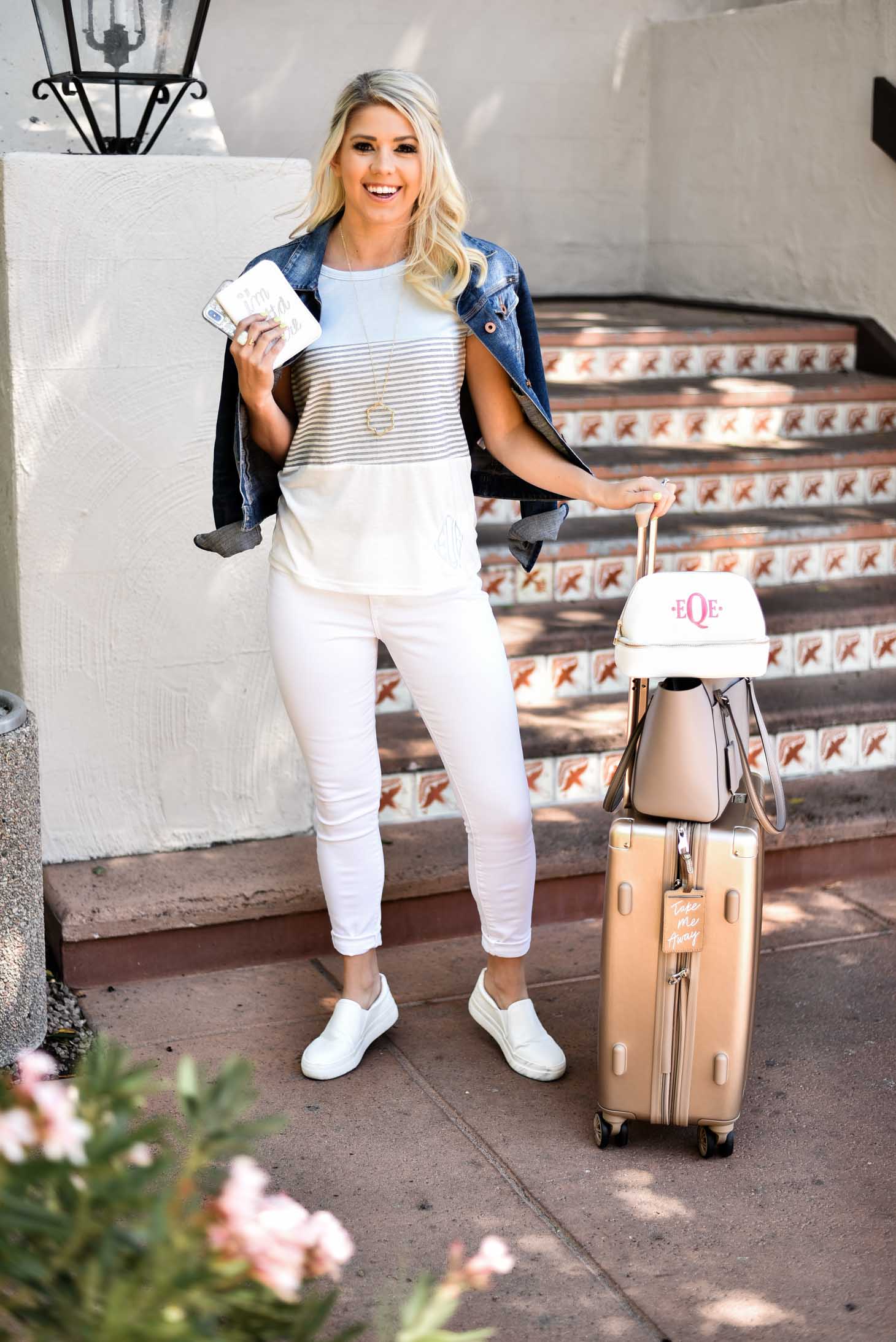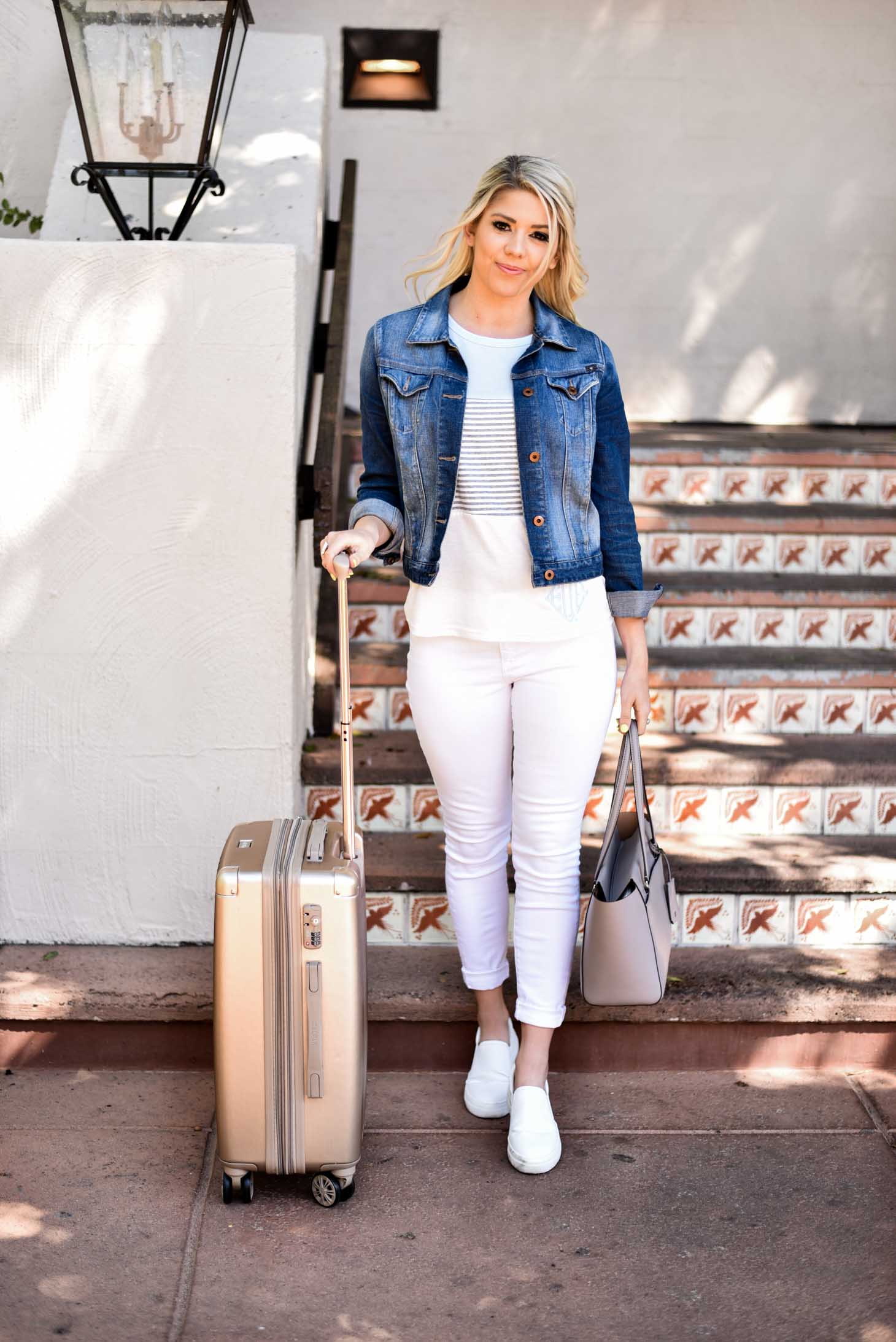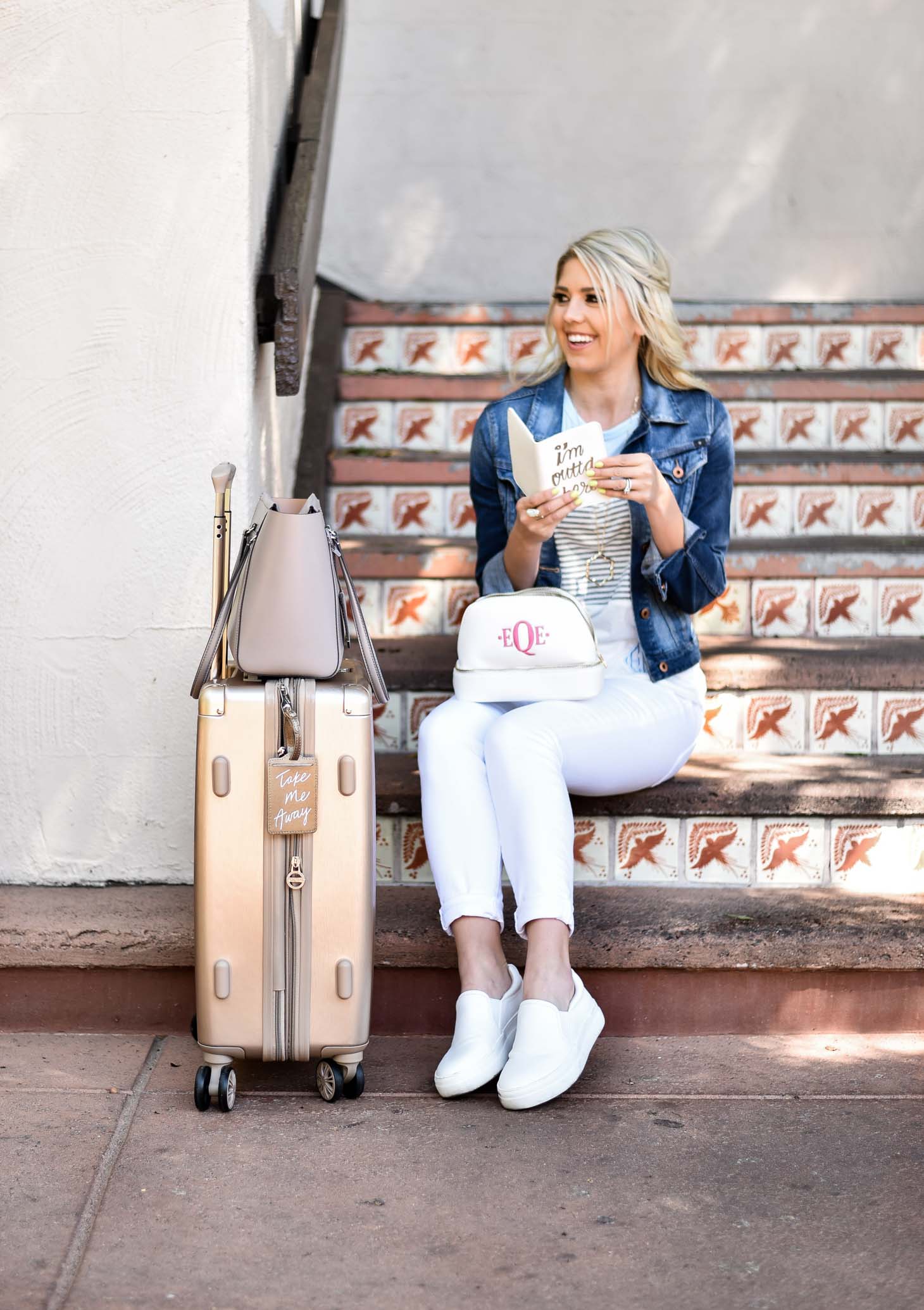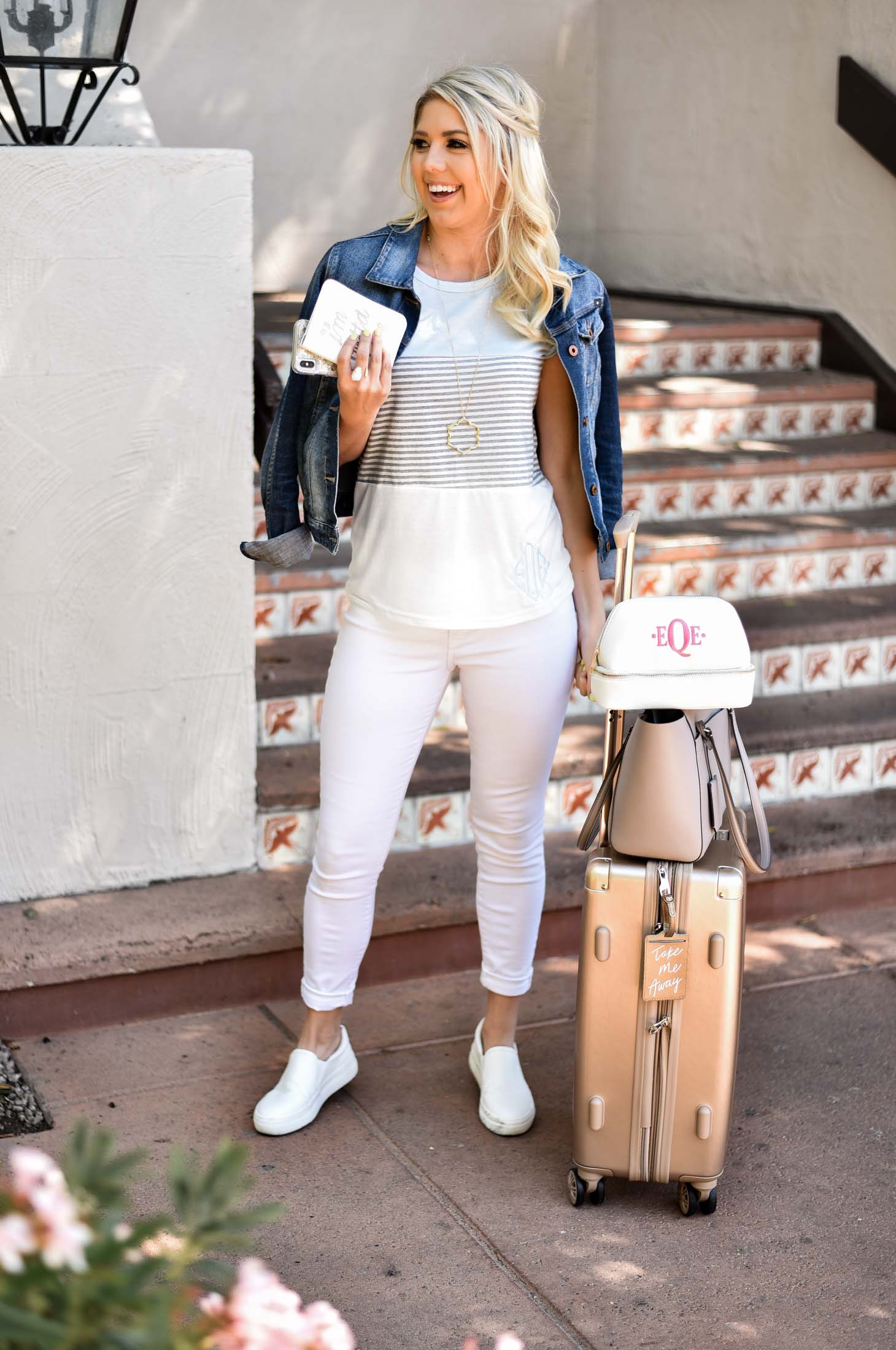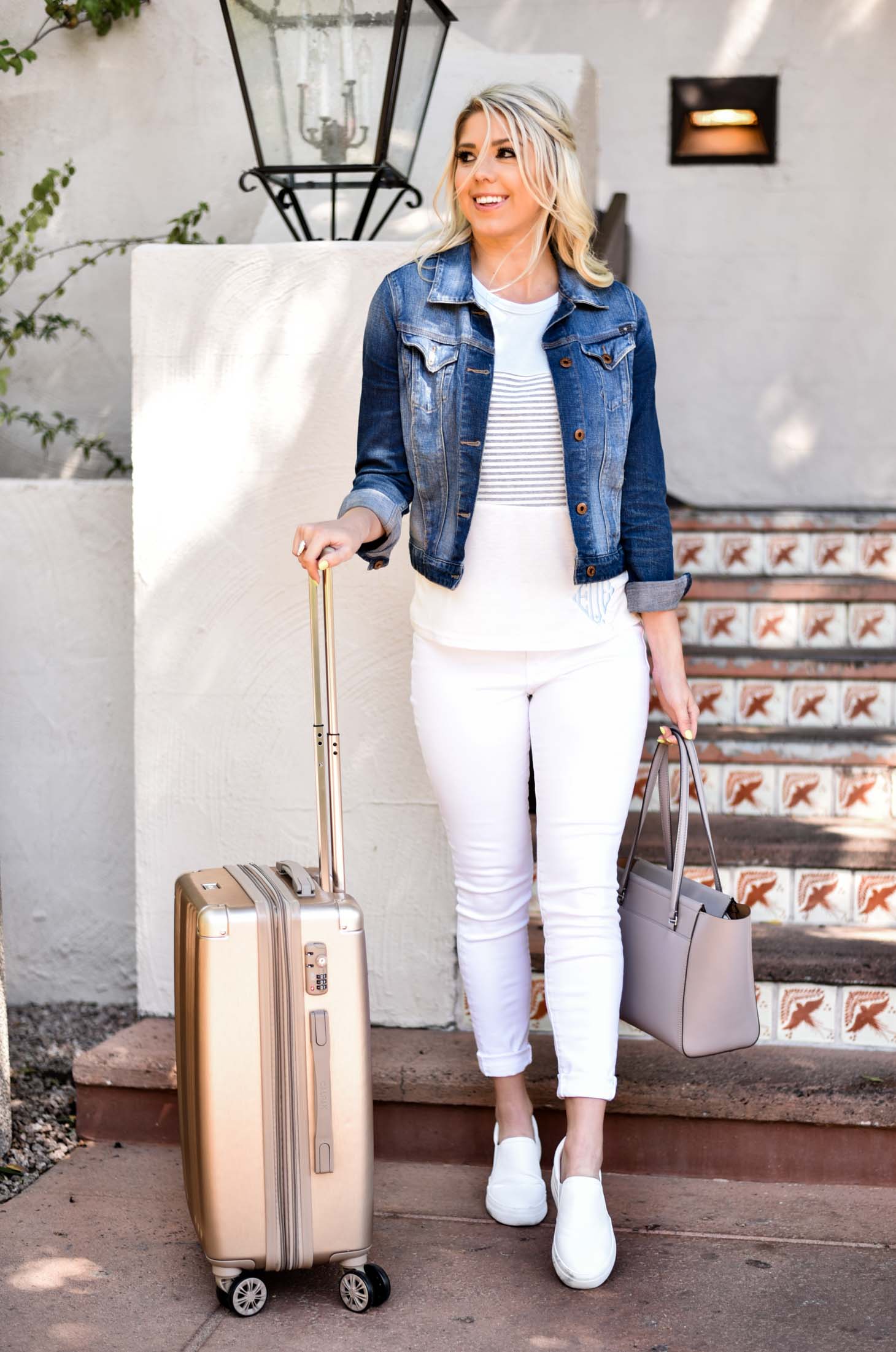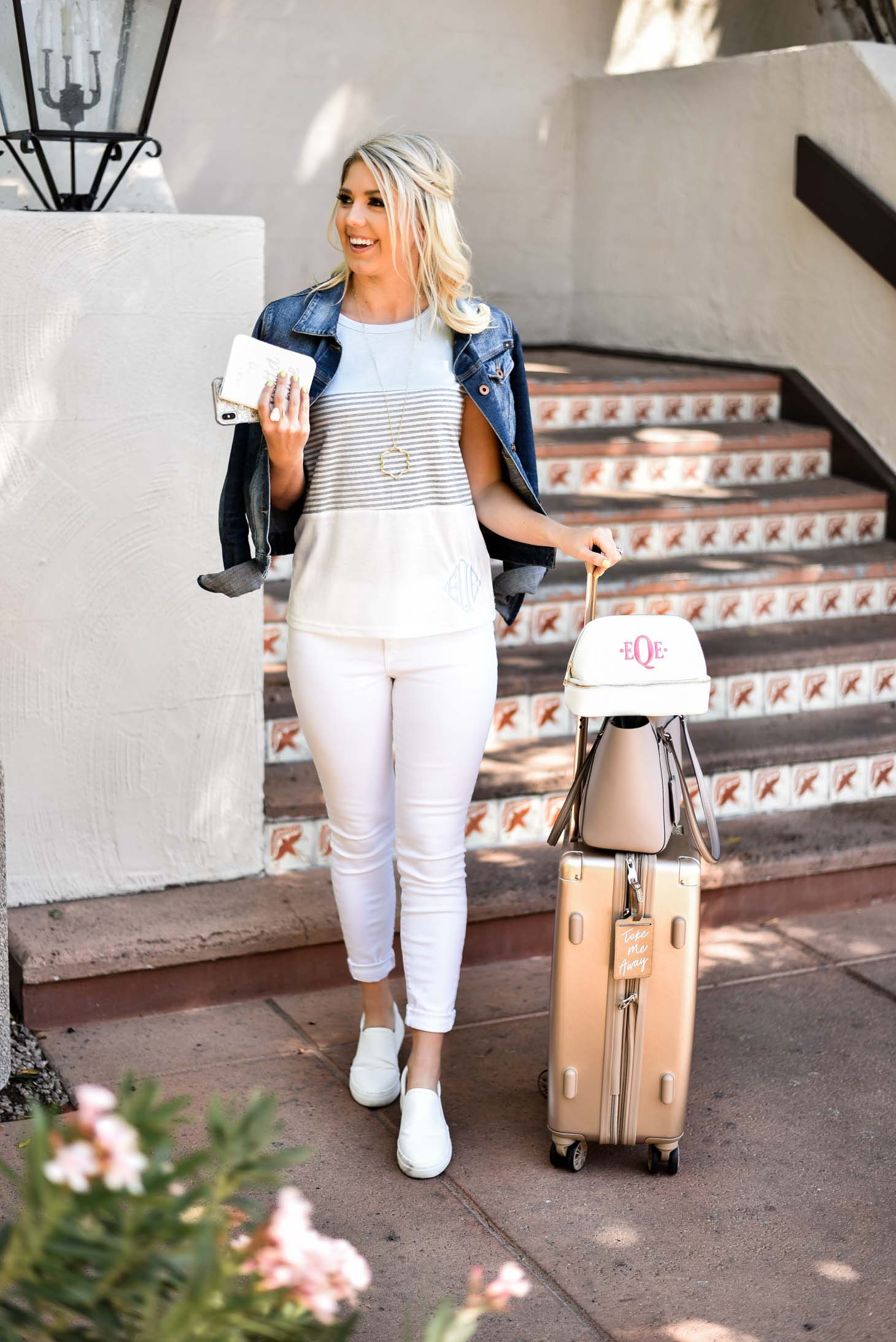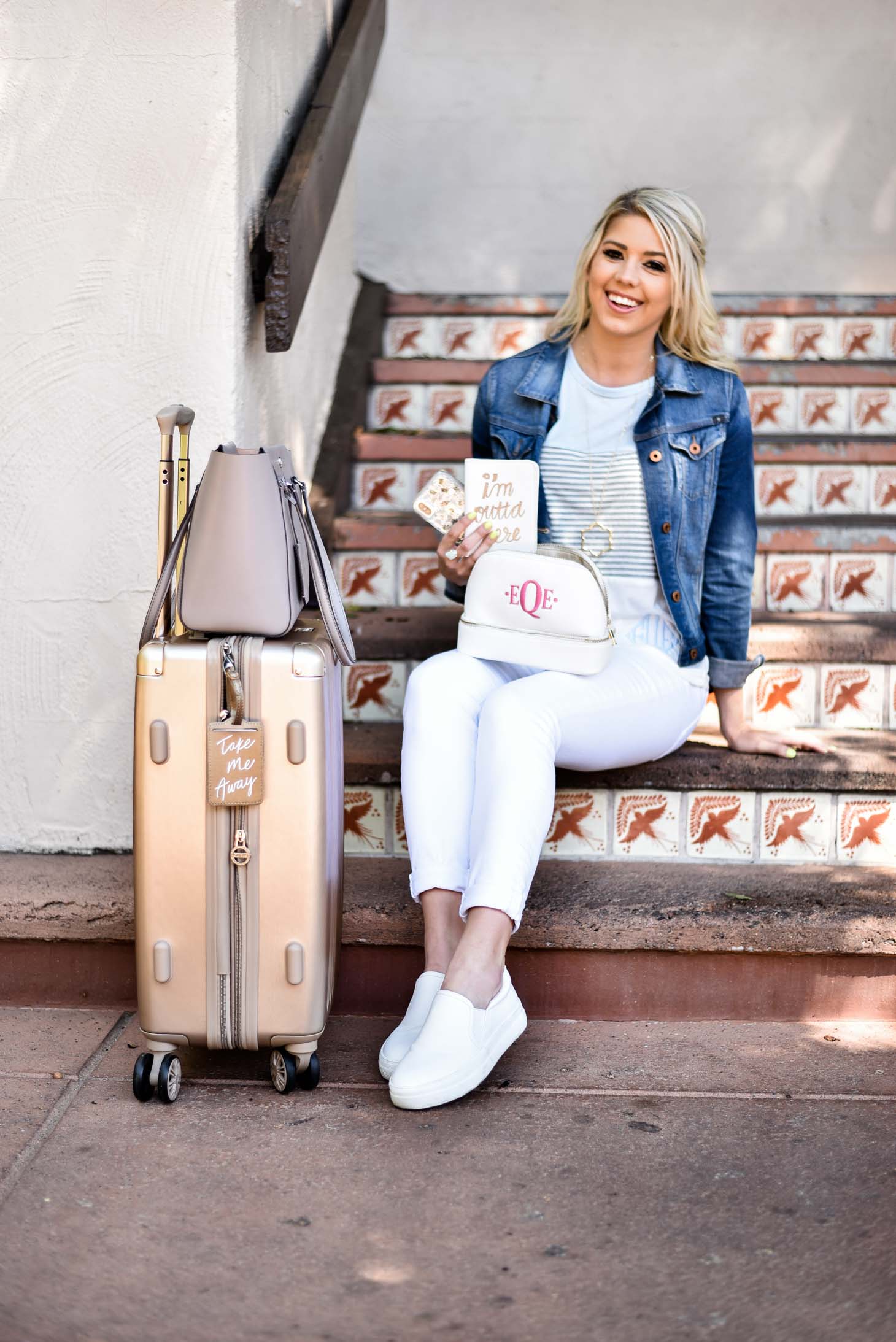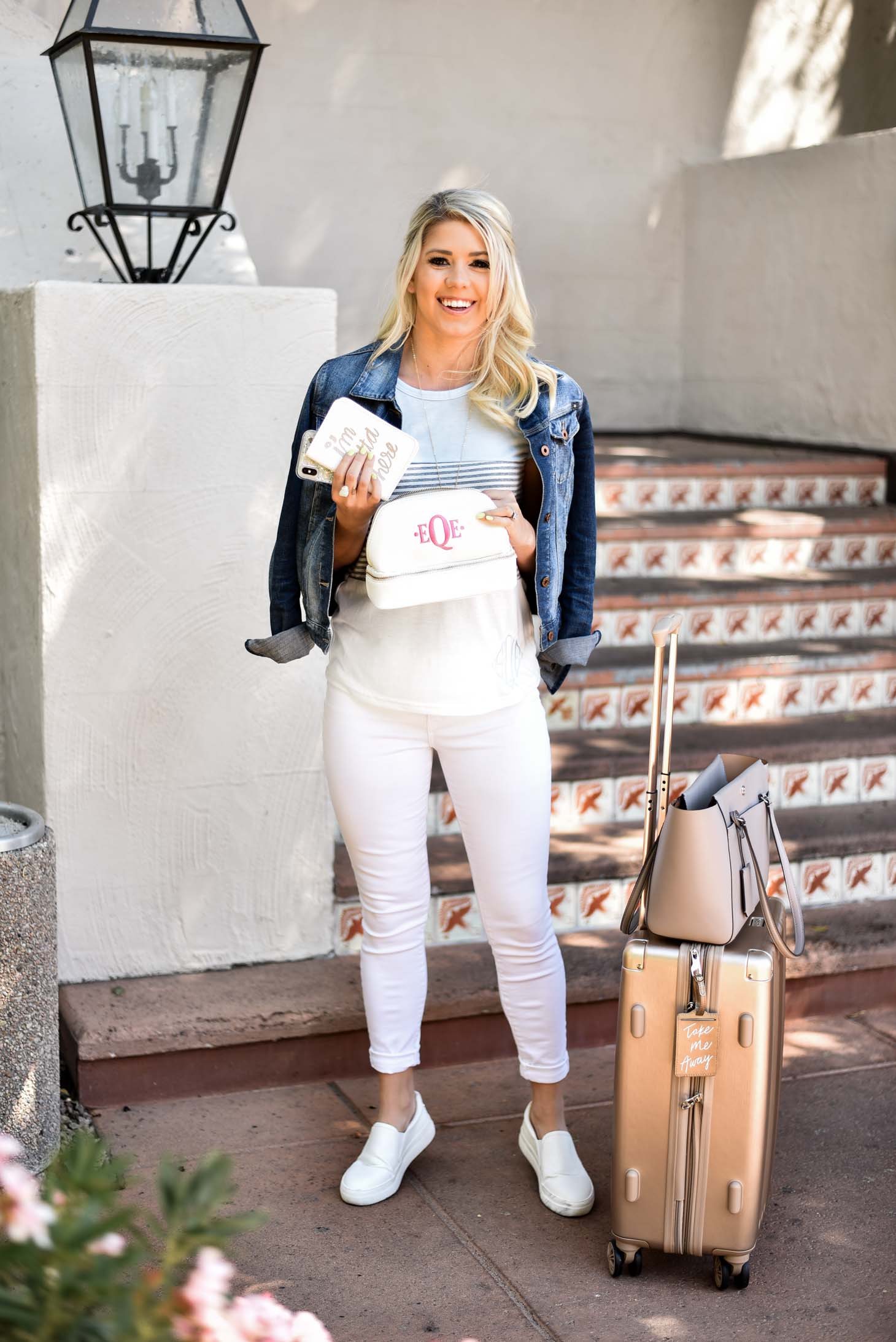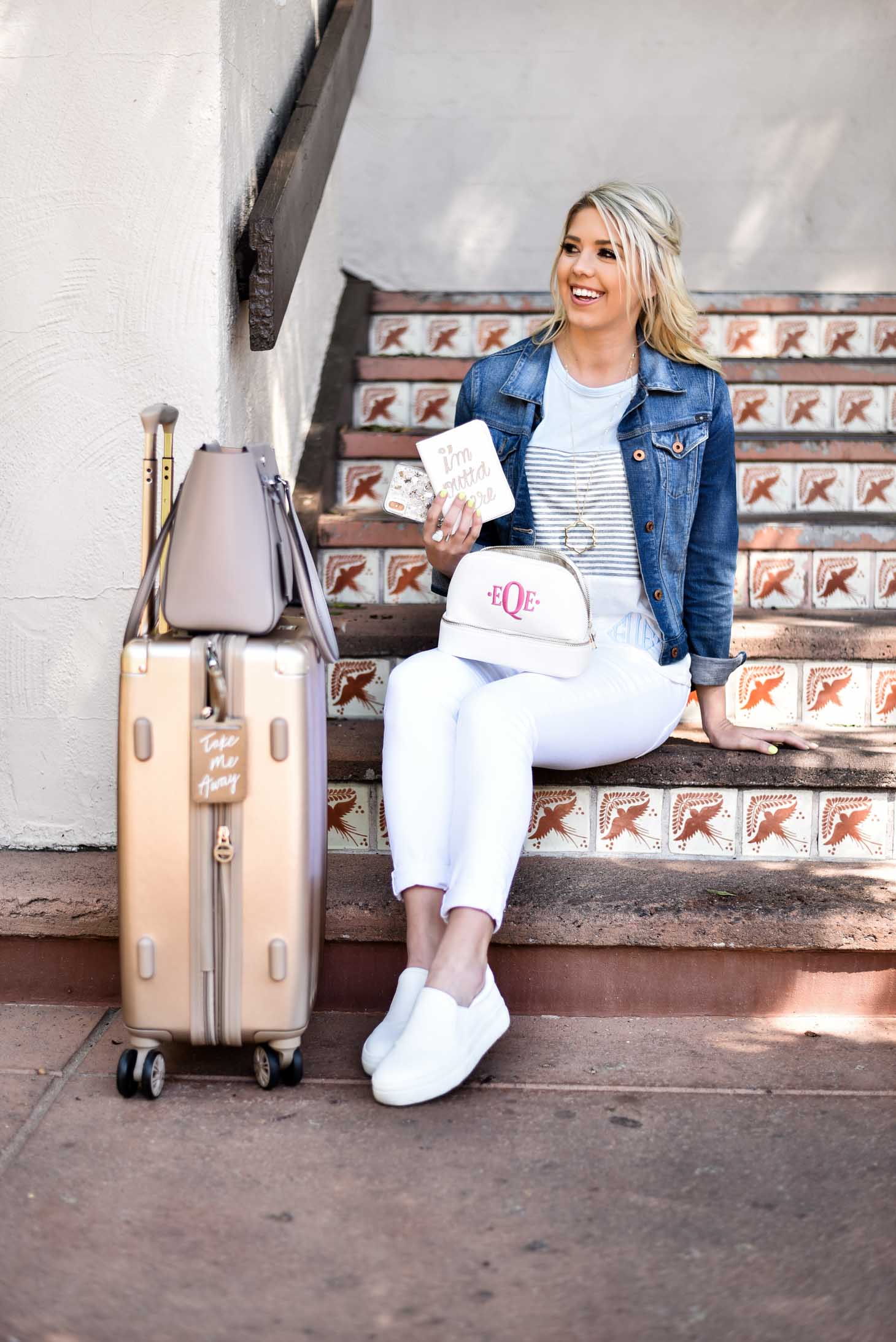 Similar Jacket // Top c/o I Love Jewelry (on sale for $10!) // Pants // Shoes // Suitcase // Tote // March Monobox Luggage Accessories c/o I Love Jewelry (only $22 a month!)
B and I have been discussing our possible trip destinations for the year the past few days and many places are on the list! With avoiding Zika right now, we have narrowed our list to new places we have not been to around the United States. Stay tuned to see where we may be heading this year!
When we do hit the road (or the air), I'll be sure to pack my favorite luggage and accessories! I am just loving the I Love Jewelry March Monobox this month. It comes with the cutest monogrammed cosmetic bag, passport cover and luggage tag! For just $22 a month, you can have a sweet little gift delivered to your doorstep that is totally created just for you! It's such a darling gift for your BFF too! Sign up for your Monobox here.
For traveling, I like to keep things comfortable and layered incase the temperatures fluctuate from place to place. A great pair of white pants and this adorable monogrammed top (on sale for $10!) go great with an easy to throw on denim jacket. Like I said, comfortable and layered! I always wear slip on shoes of some kind for traveling on an airplane. It's so much more sanitary and convenient when going through airport security (with socks of course). This is my go to pair right now! I also always throw a smaller purse inside a tote for extra options on my trip. It's always best to have more than one bag!
All in all, I find traveling this way to be the most comfortable and convenient! I can't wait to see where we will be heading off to first!
Thank you to I Love Jewelry for contributing to this post!
Shop the Post

SaveSave
SaveSave