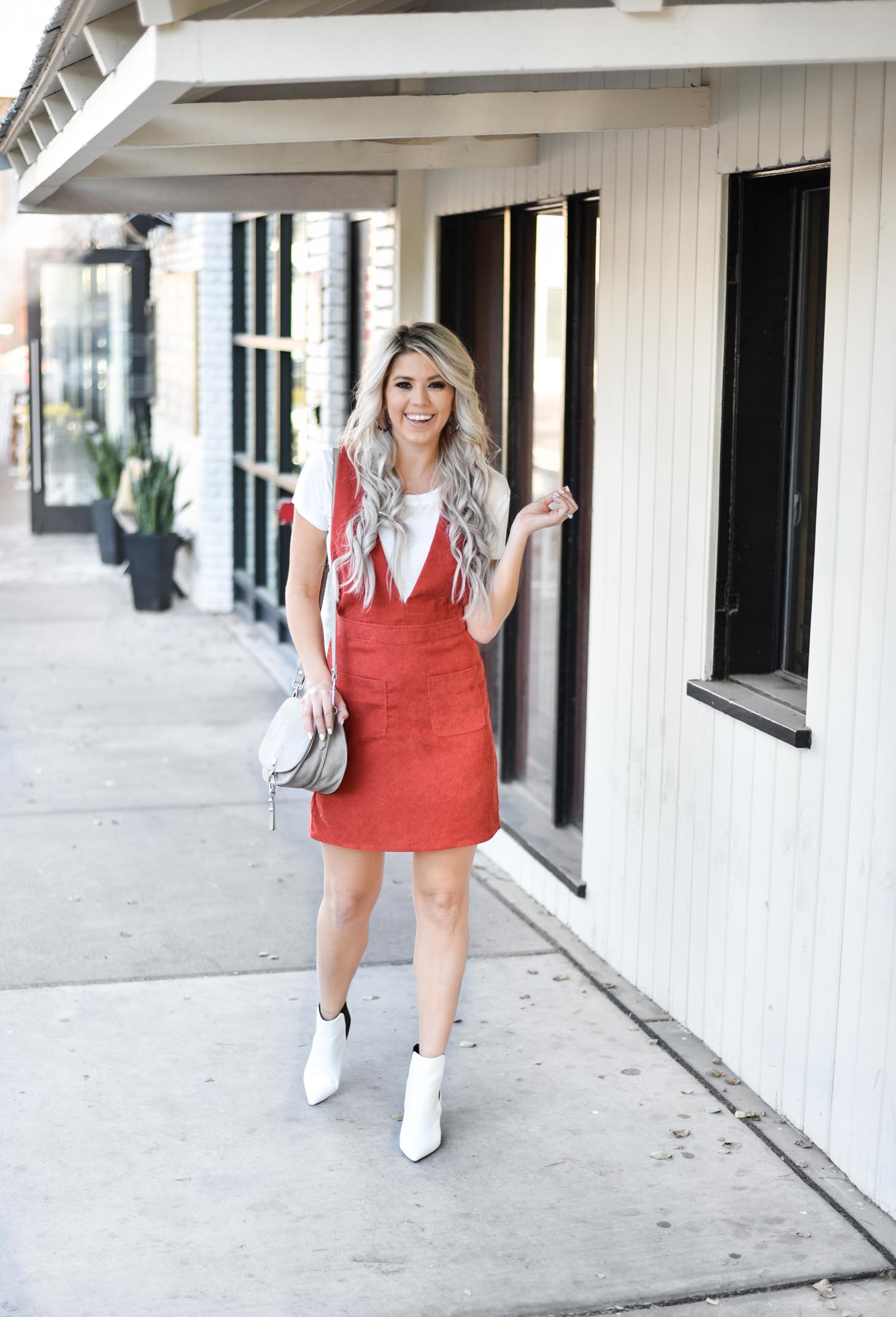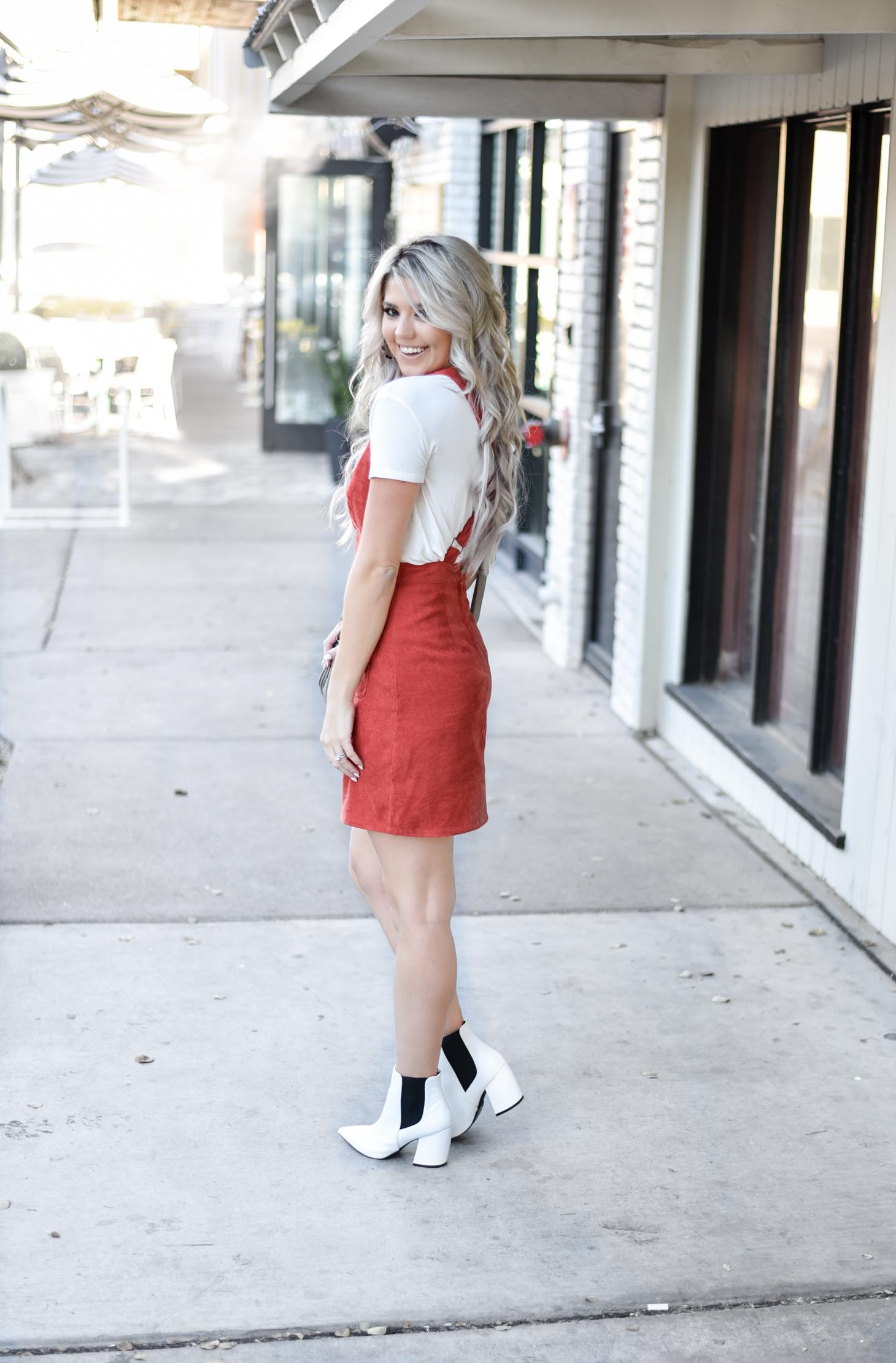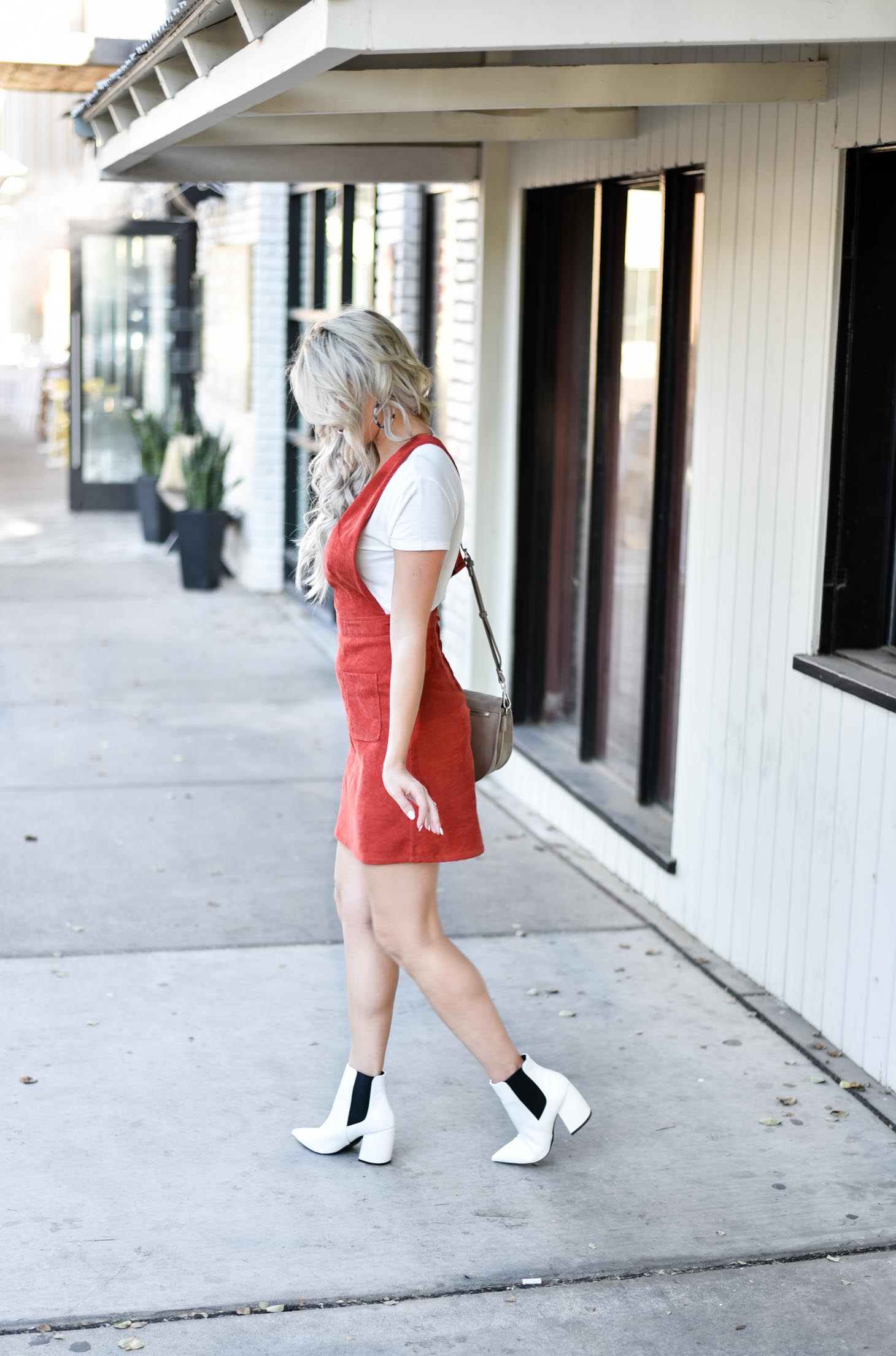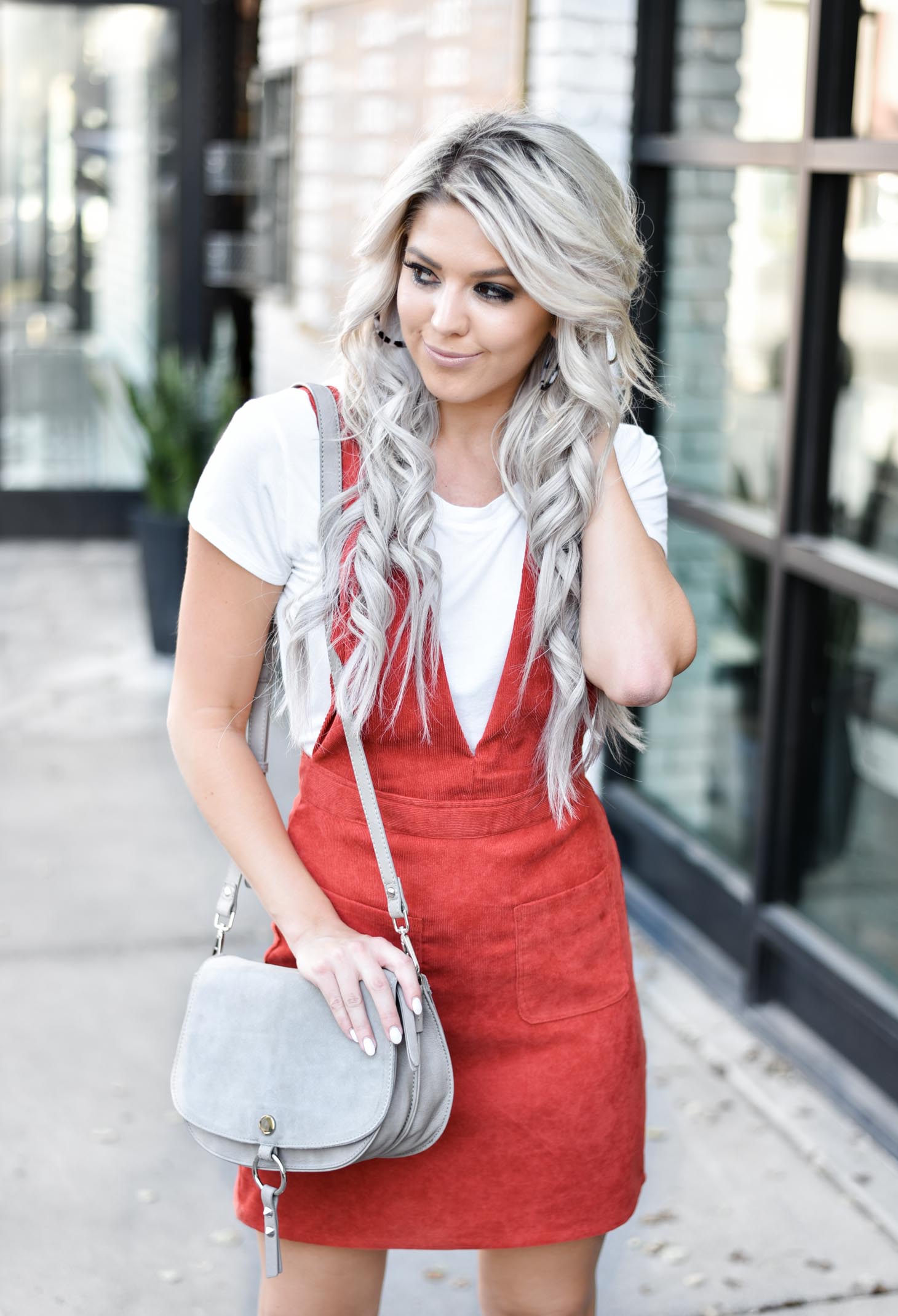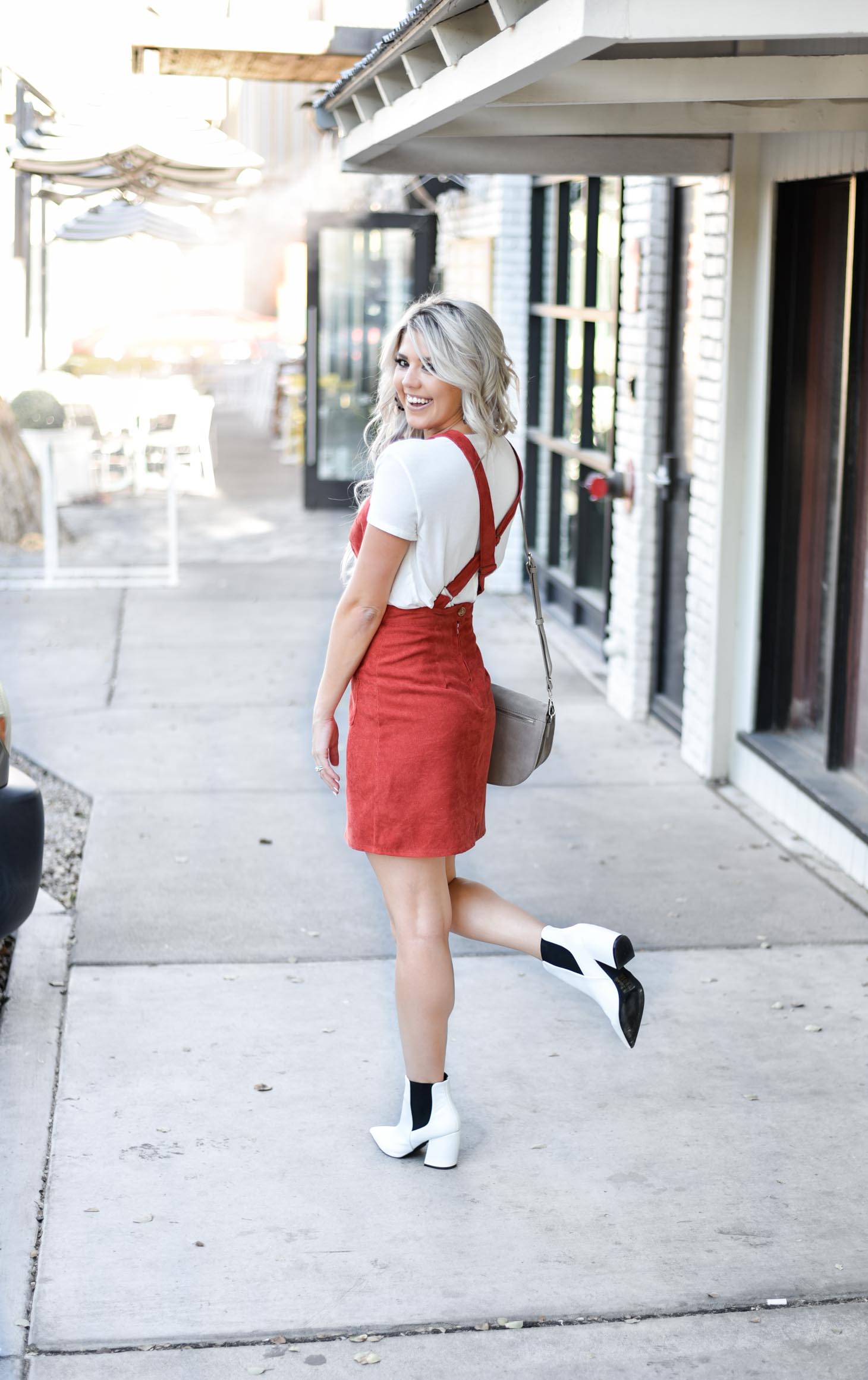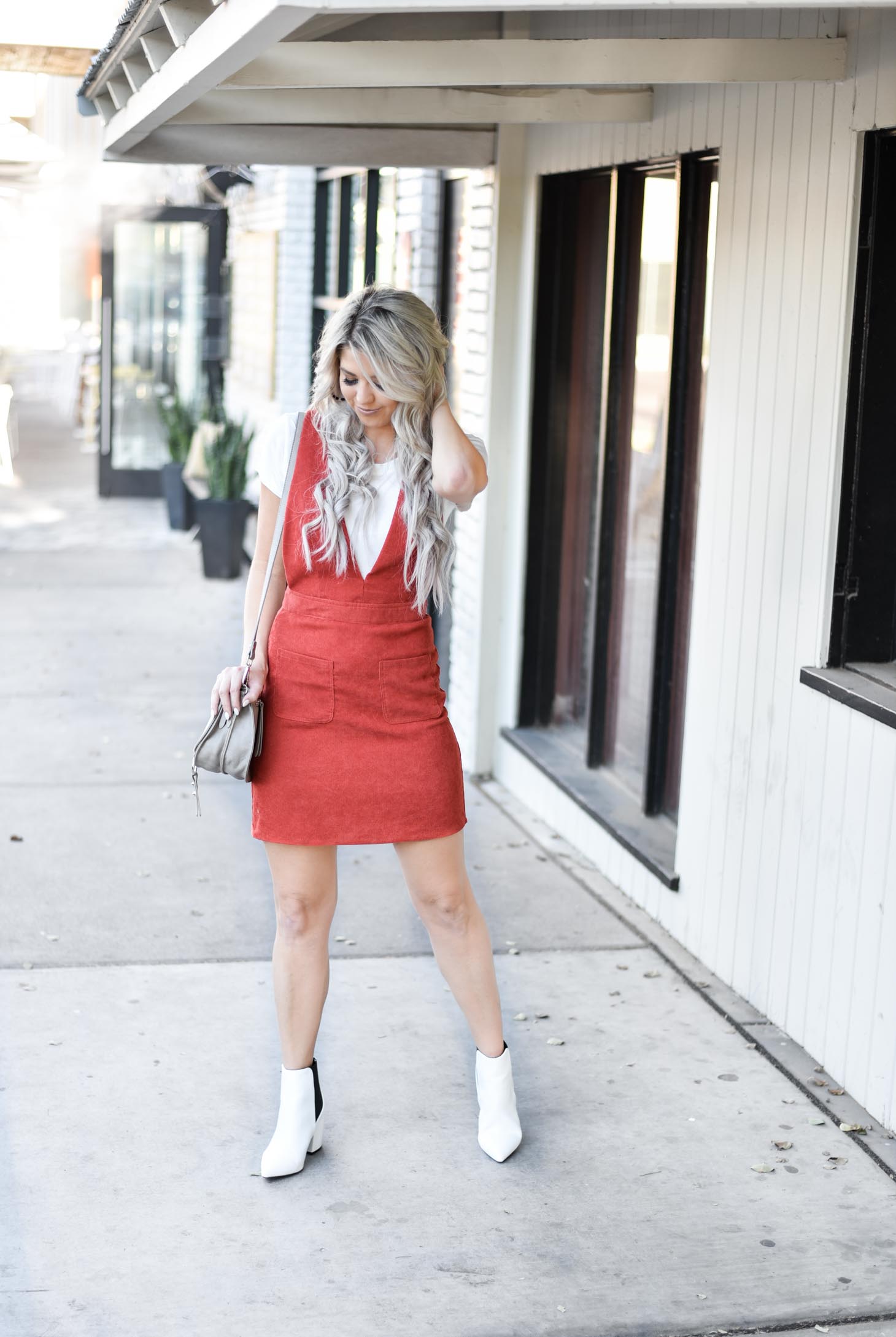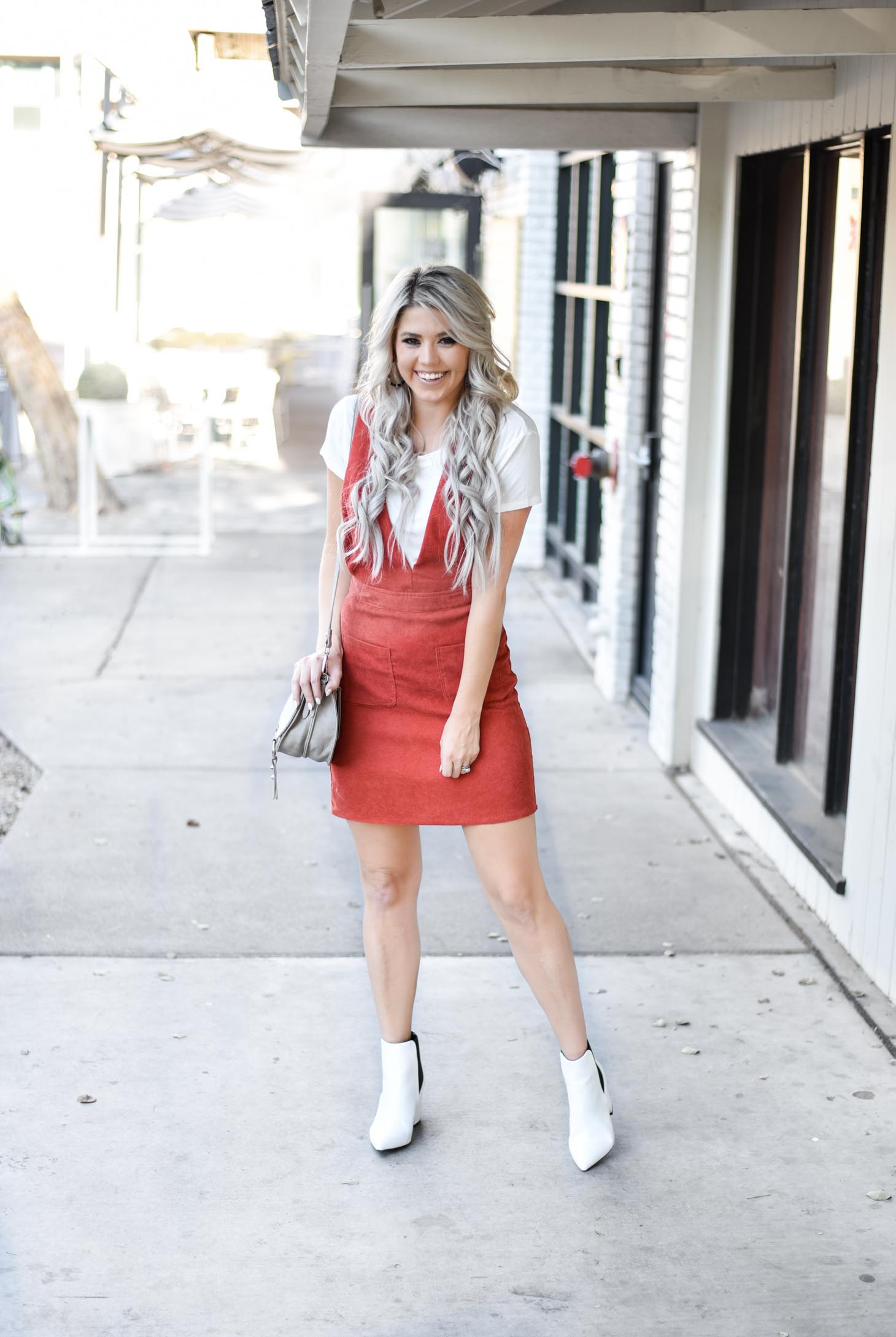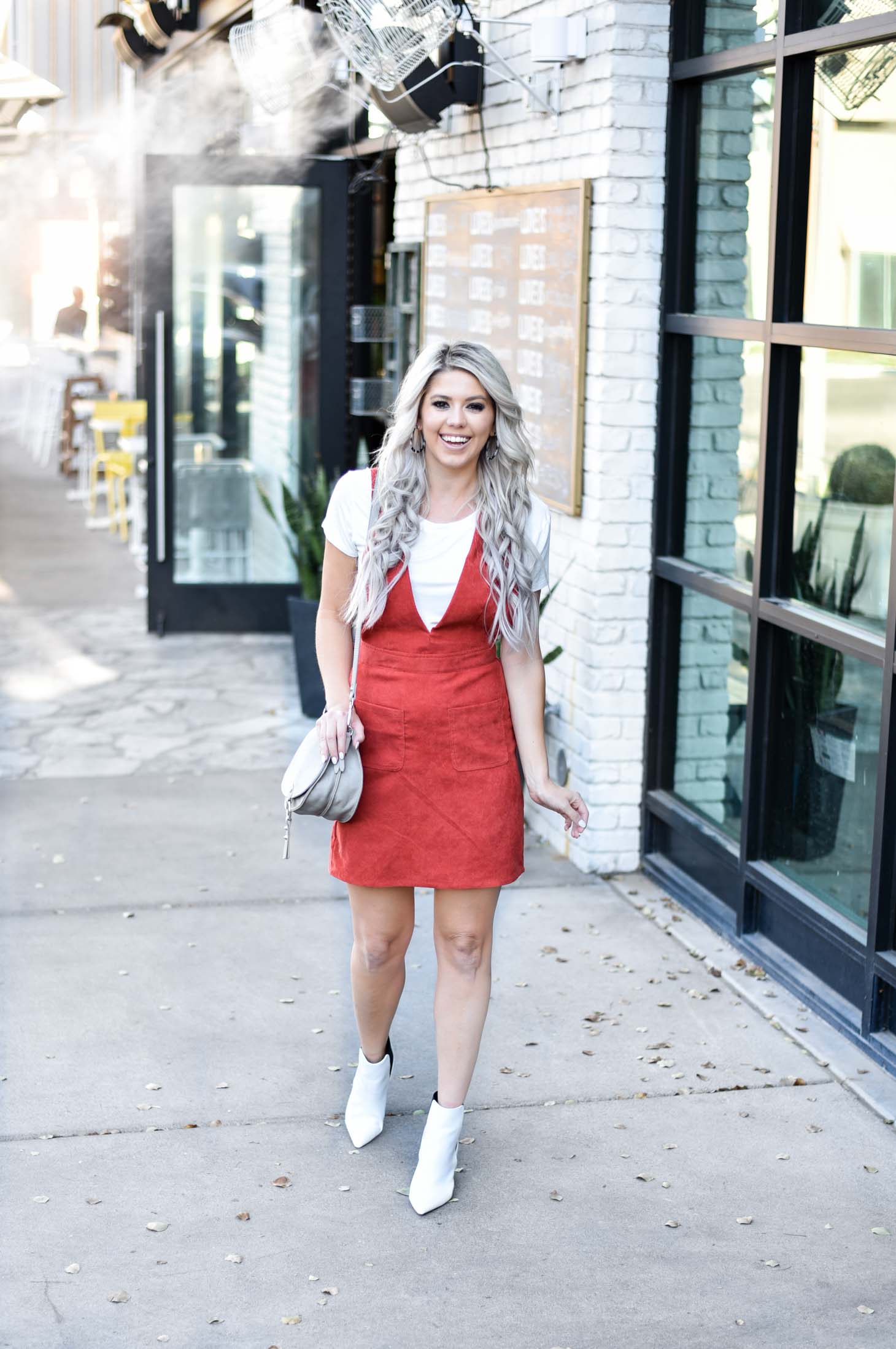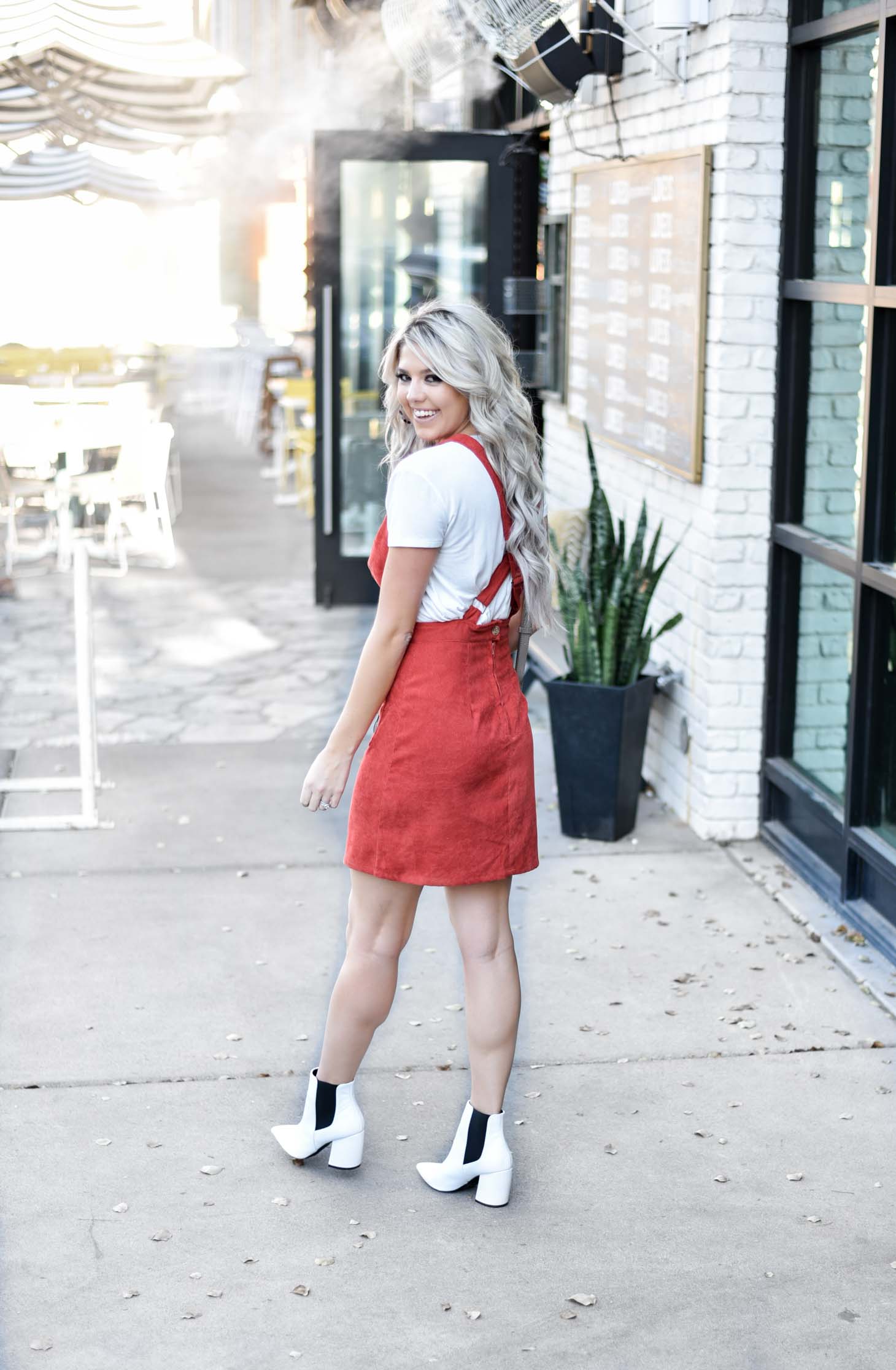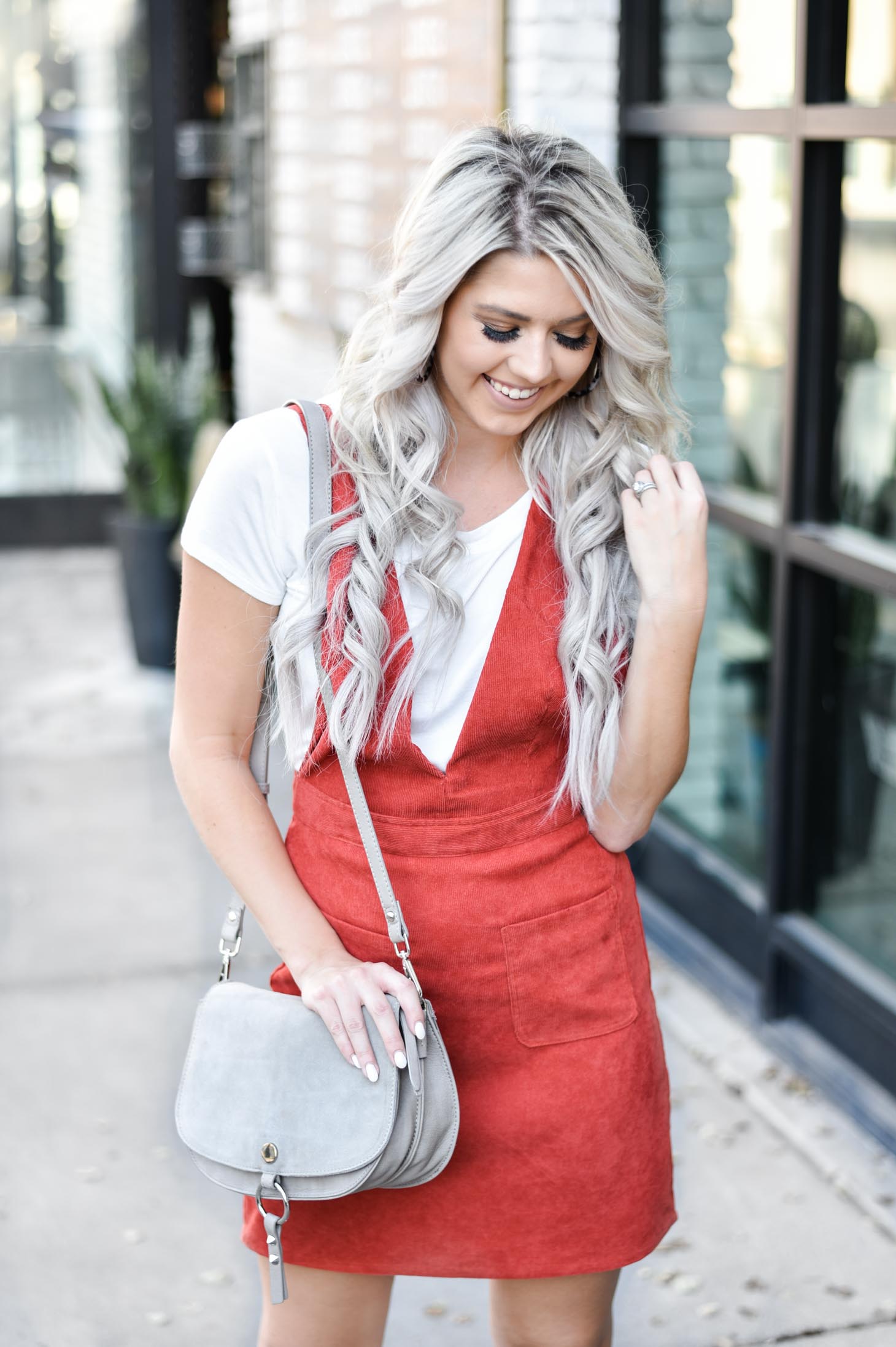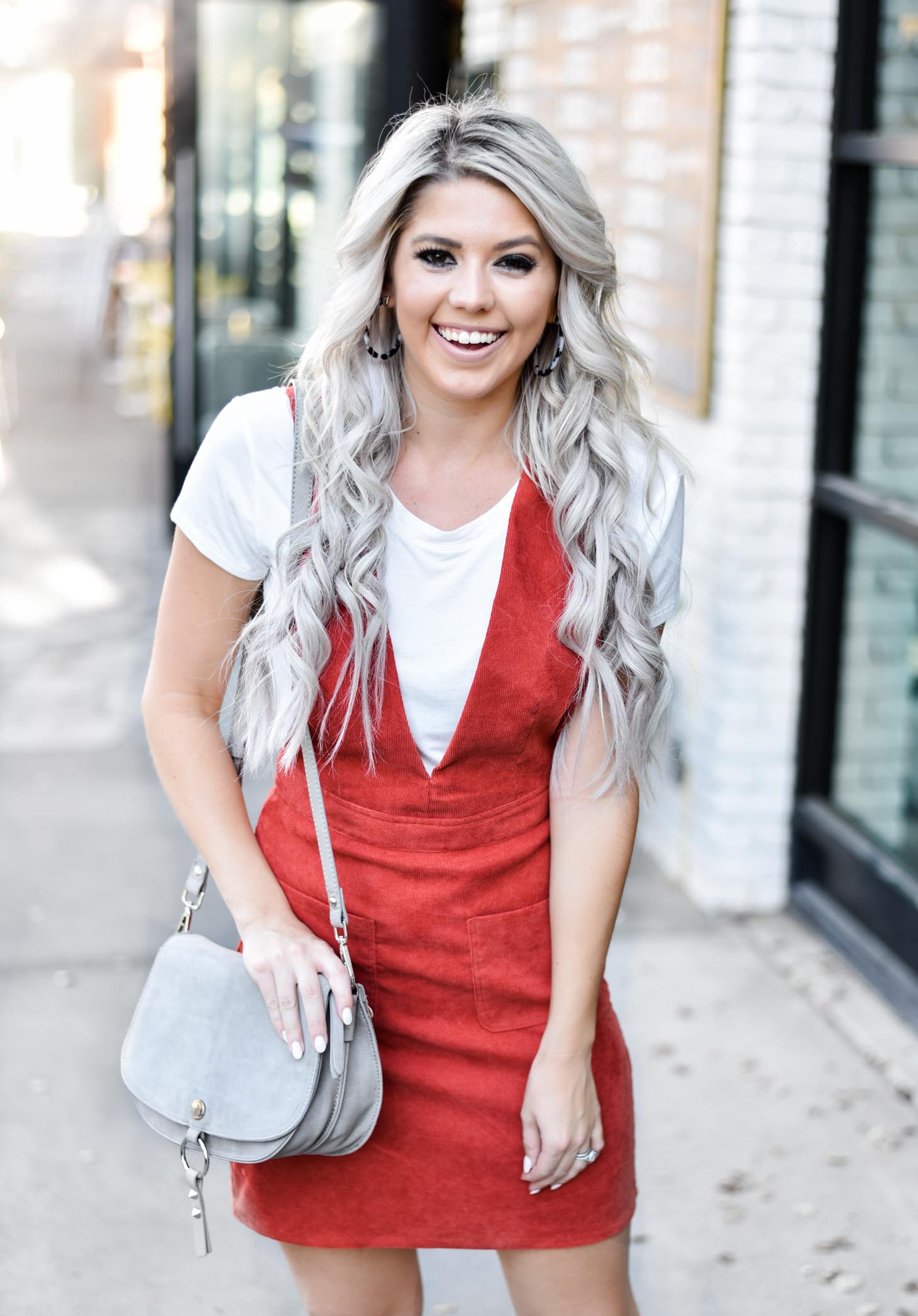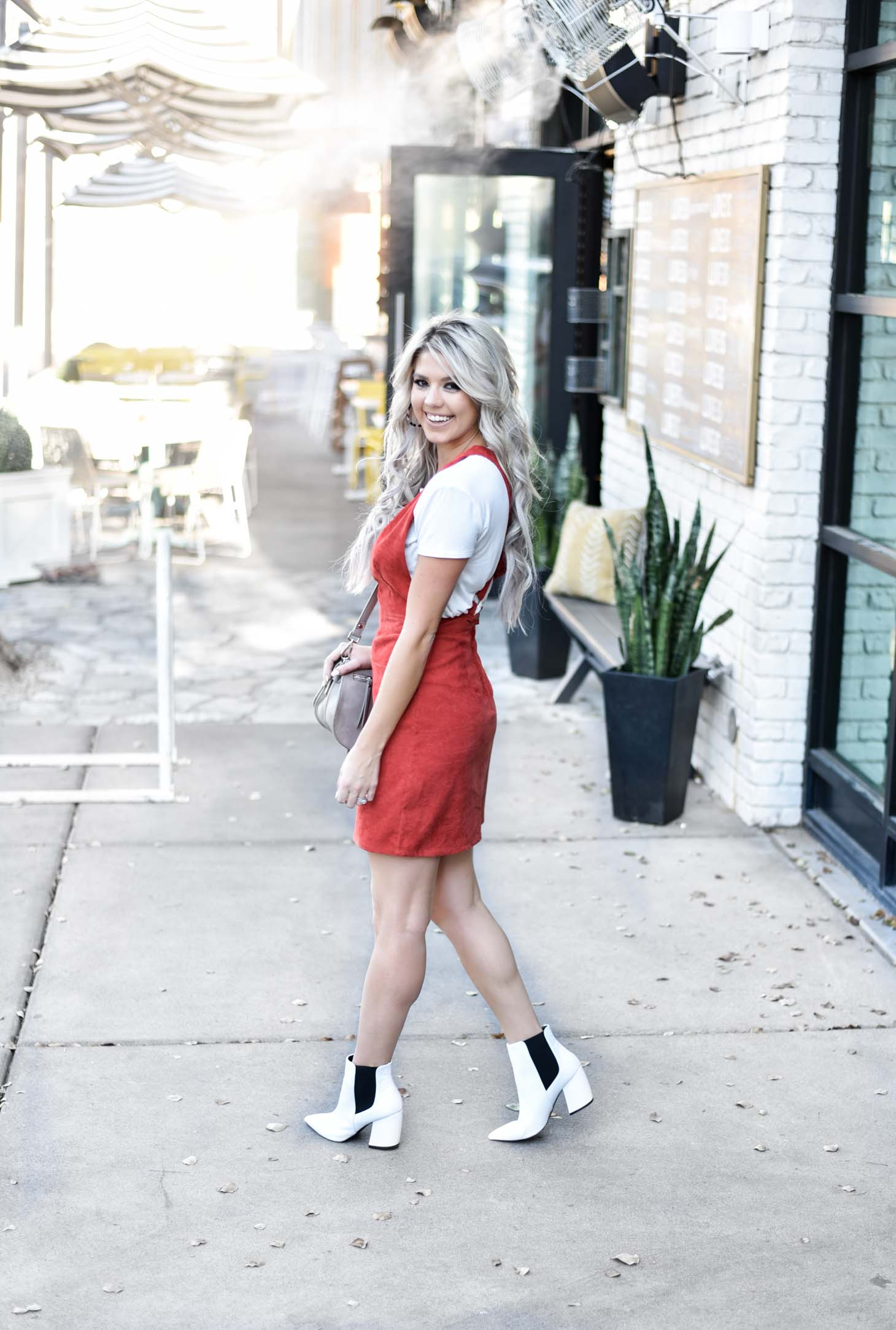 Jumper // Tee // Booties // Bag // Earrings all c/o Red Dress Boutique
These boots were made for walking and that's just what they'll do… This song was playing on repeat in my head the other night when I wore this look for a date night with B! I mean these booties are game changers! So was the sushi at Geisha A Go Go…let's be real! Omgosh dreaming of their food right now…
These booties were too much fun paired with this cute jumper from Red Dress Boutique. It comes in rust and olive green and fits perfectly. Super true to size and flattering. I legit love it! A simple white tee goes perfectly. Plus, it's super comfortable too!
I added a grey crossbody to add a contrasting color (something I love to do in the Fall time) and a fun pair of earrings to tie it all together! I think this is one of my favorite looks to date – you will think so too! 😉
Thank you to Red Dress Boutique for sponsoring this post!
Shop the Post