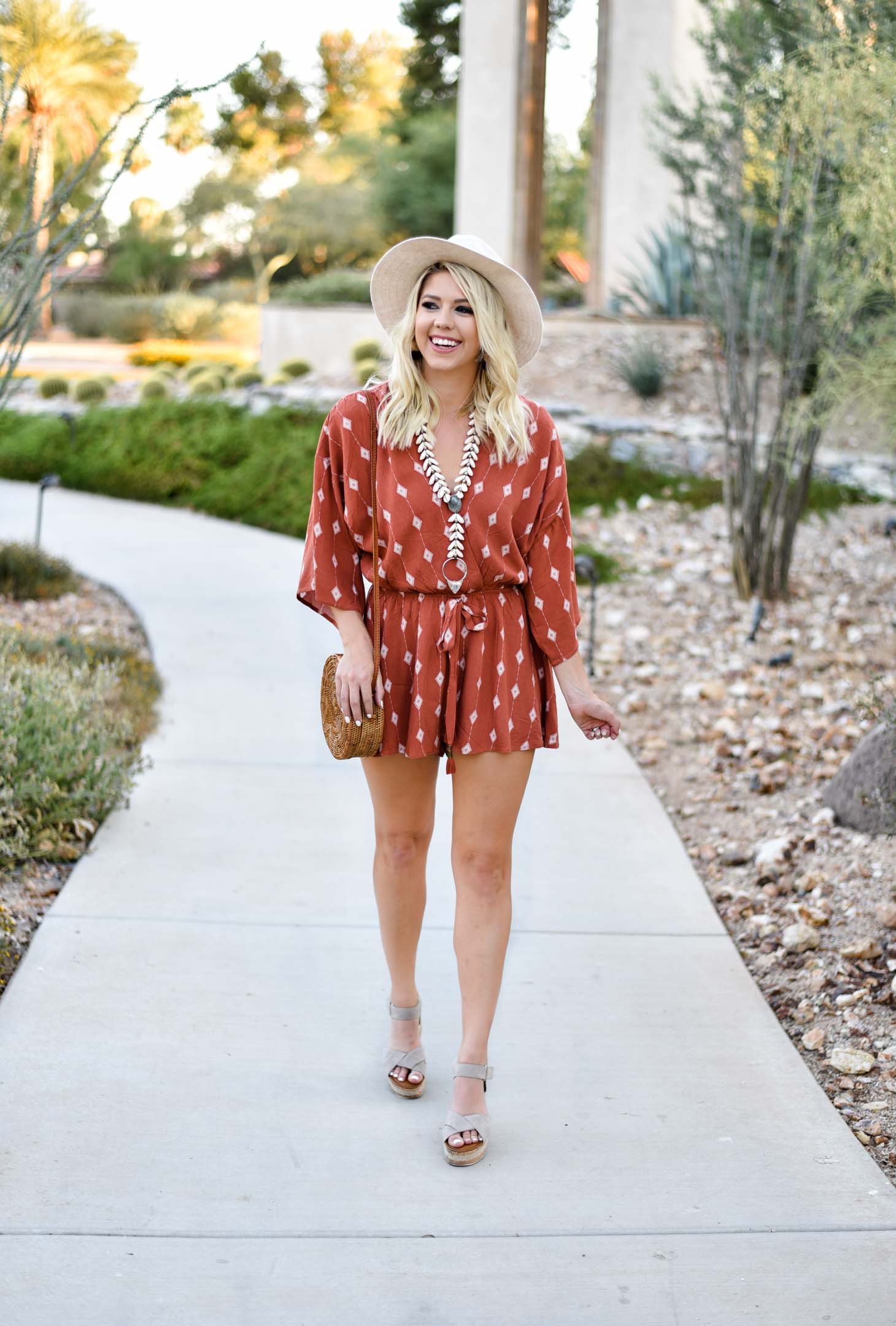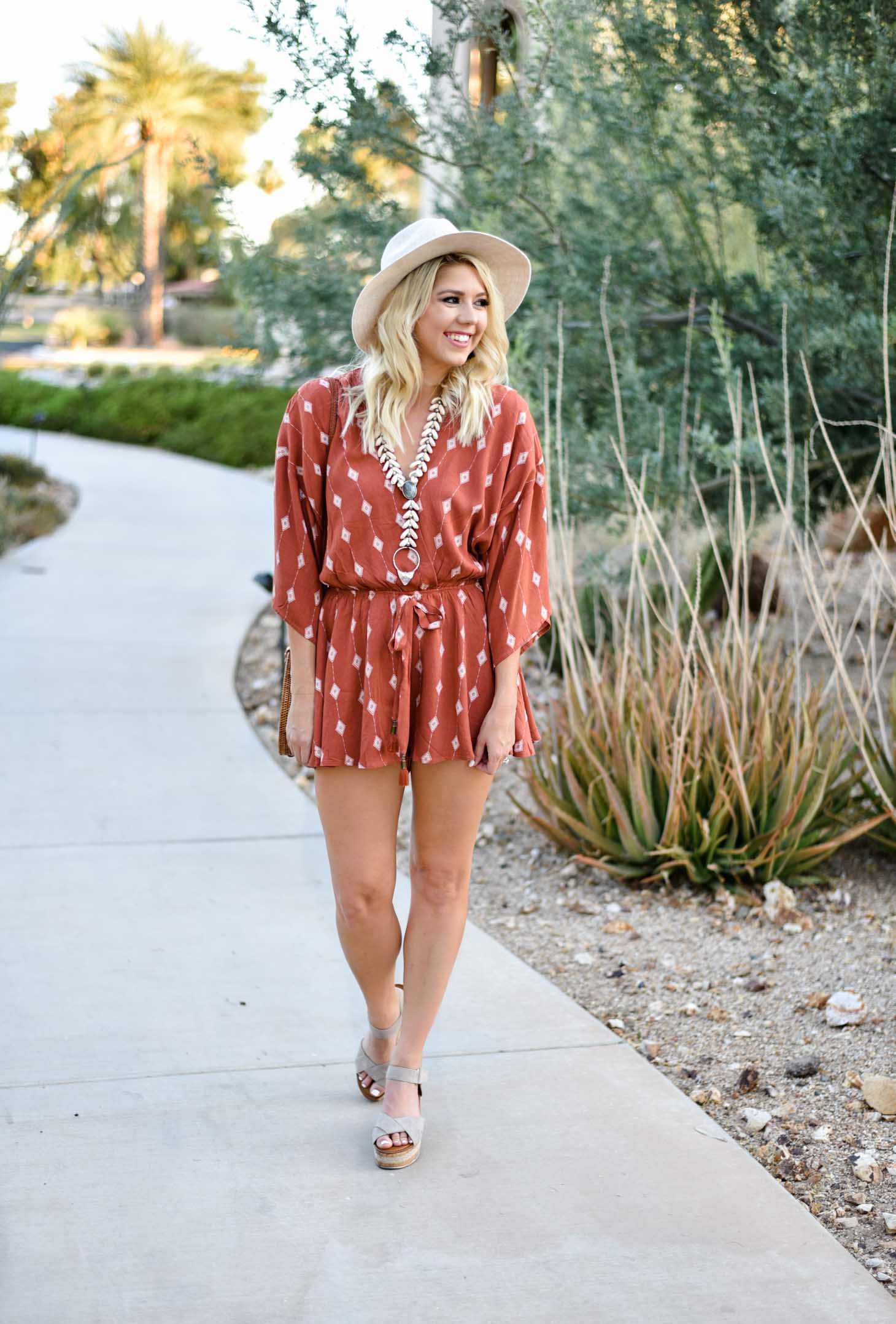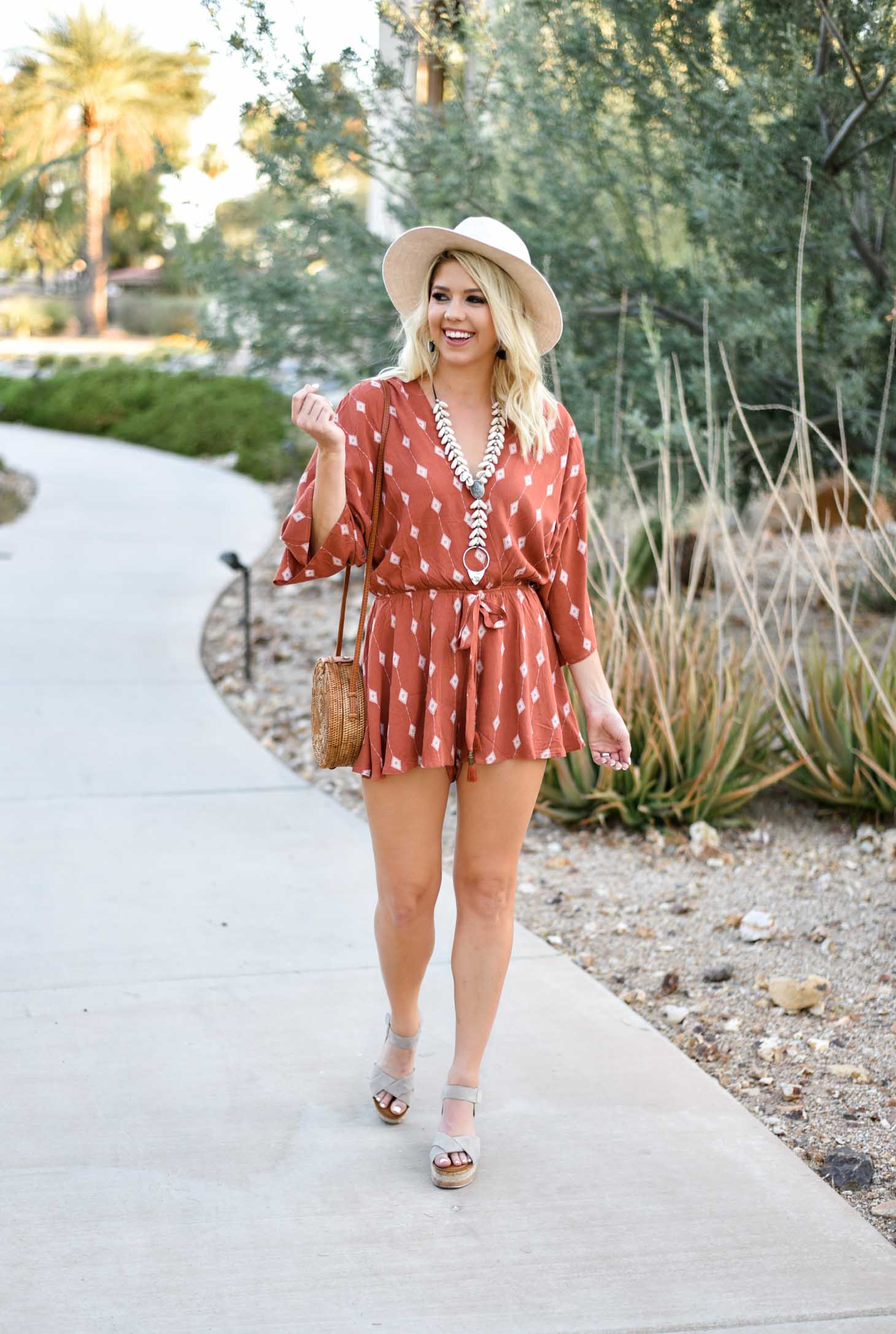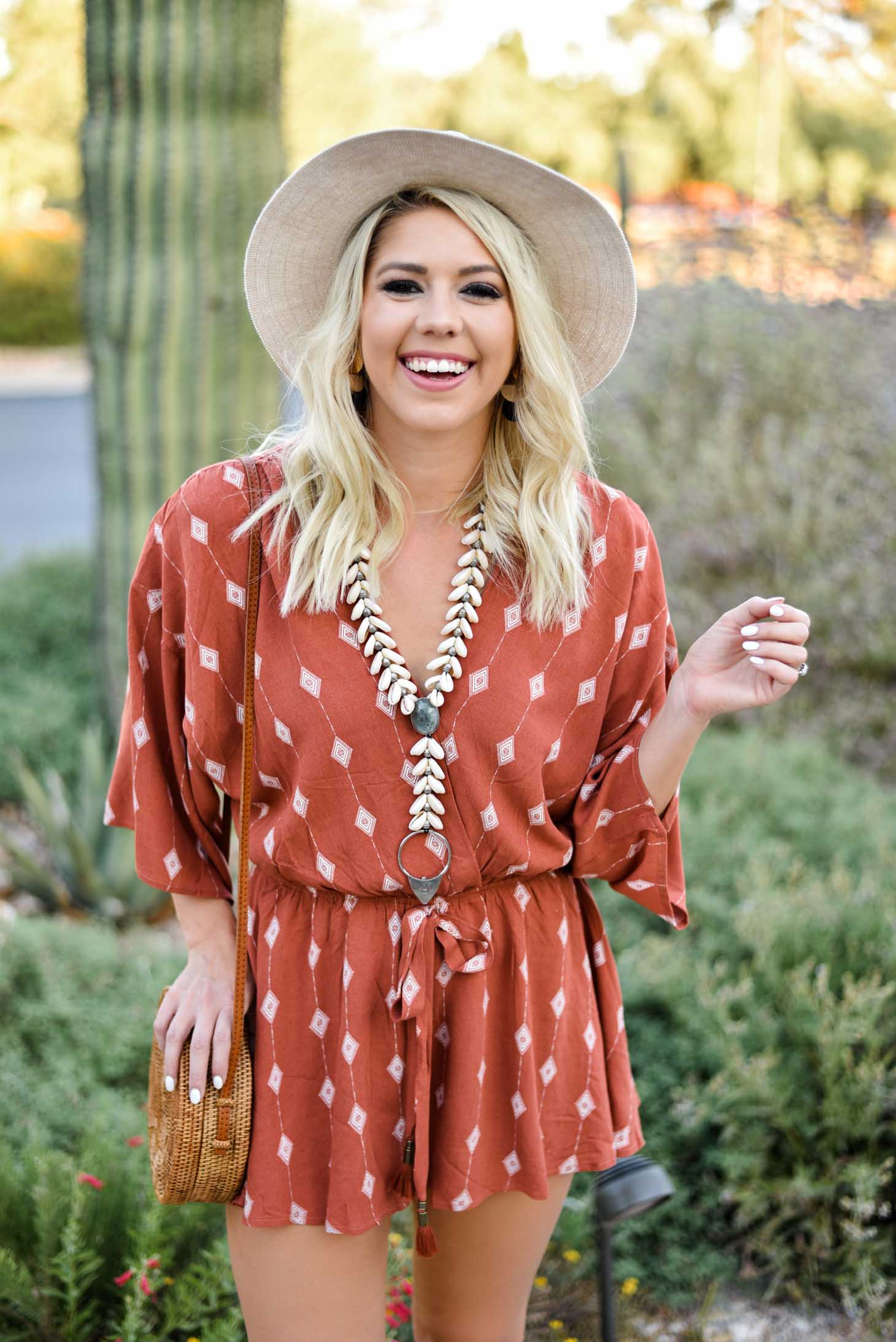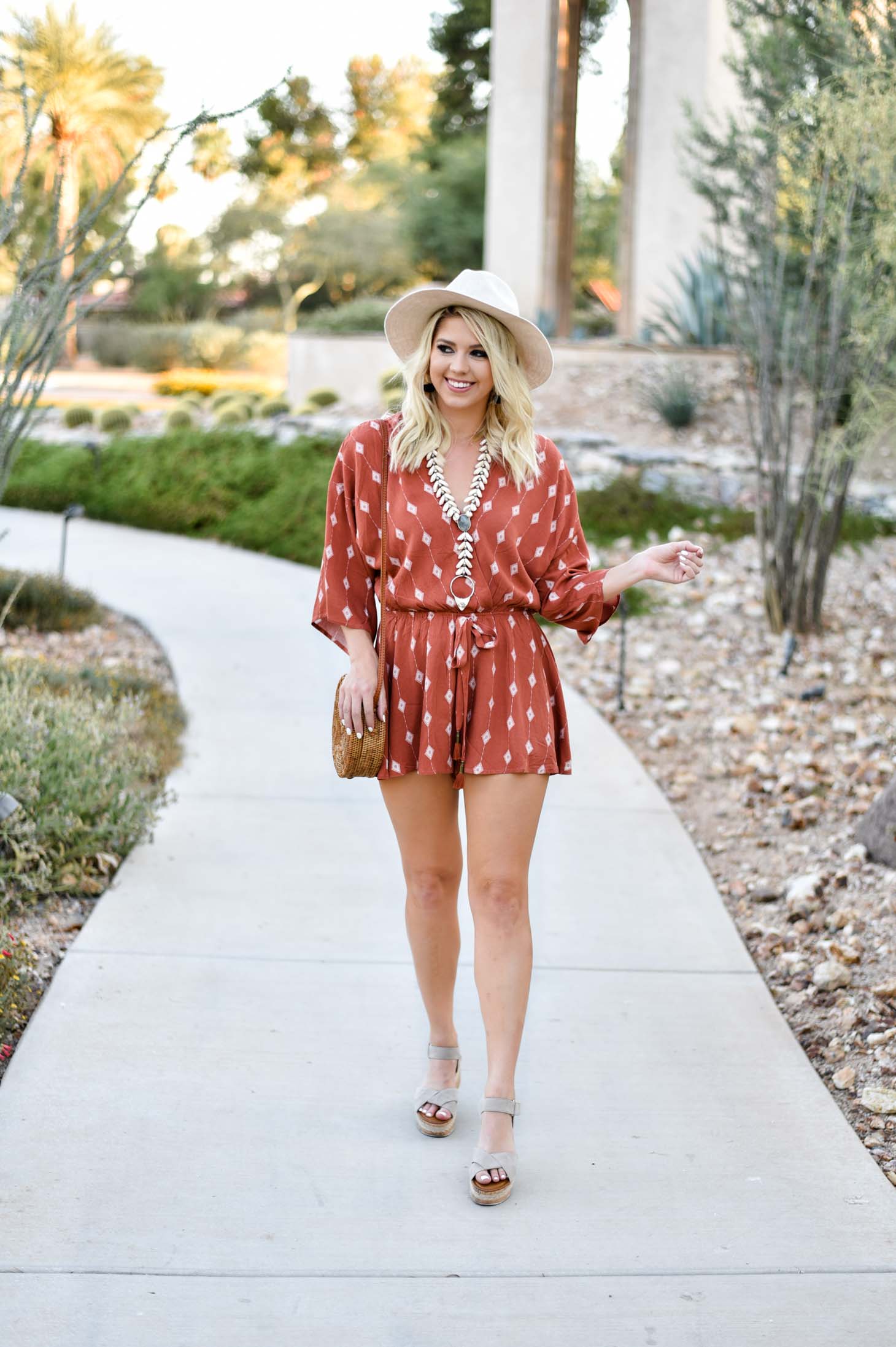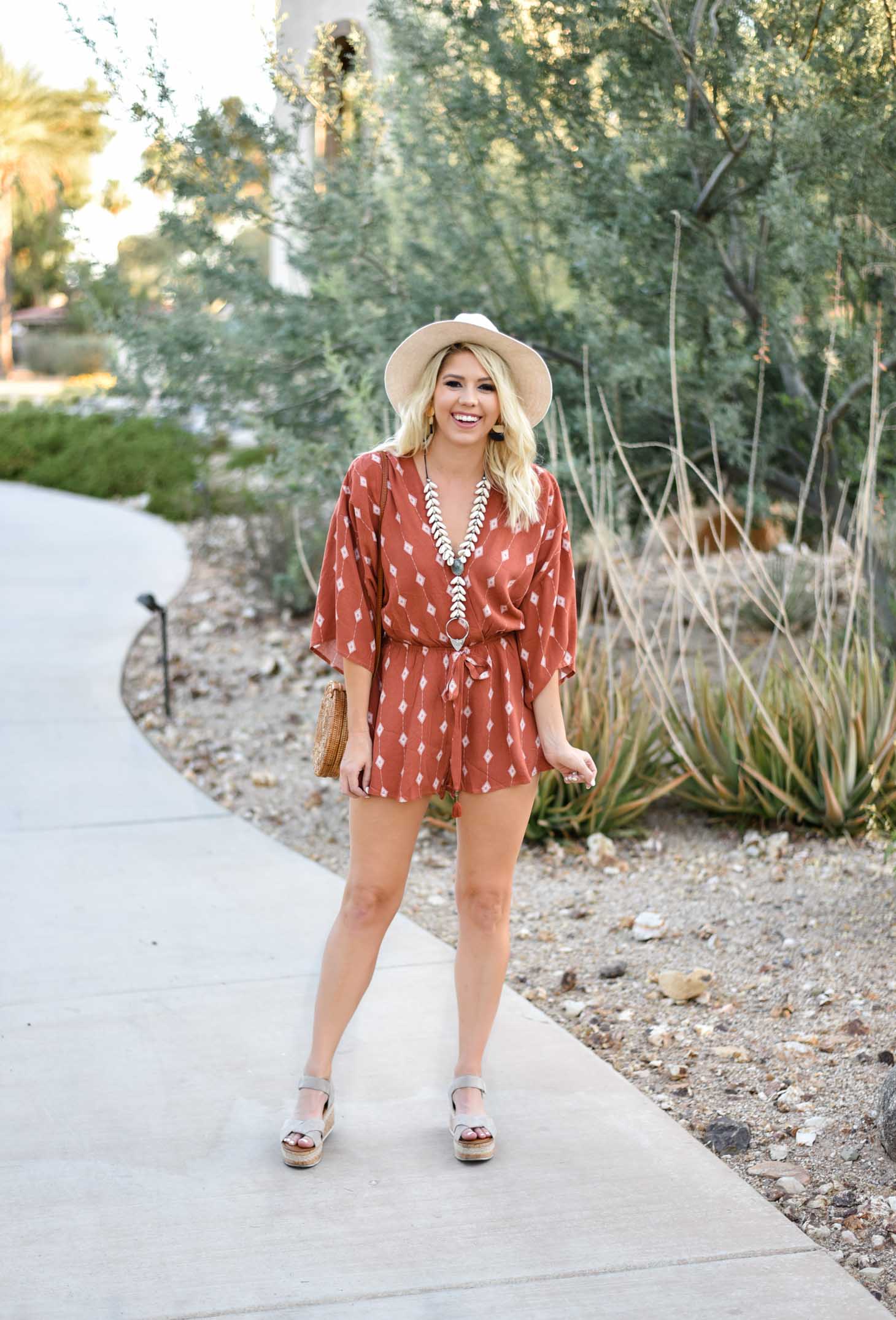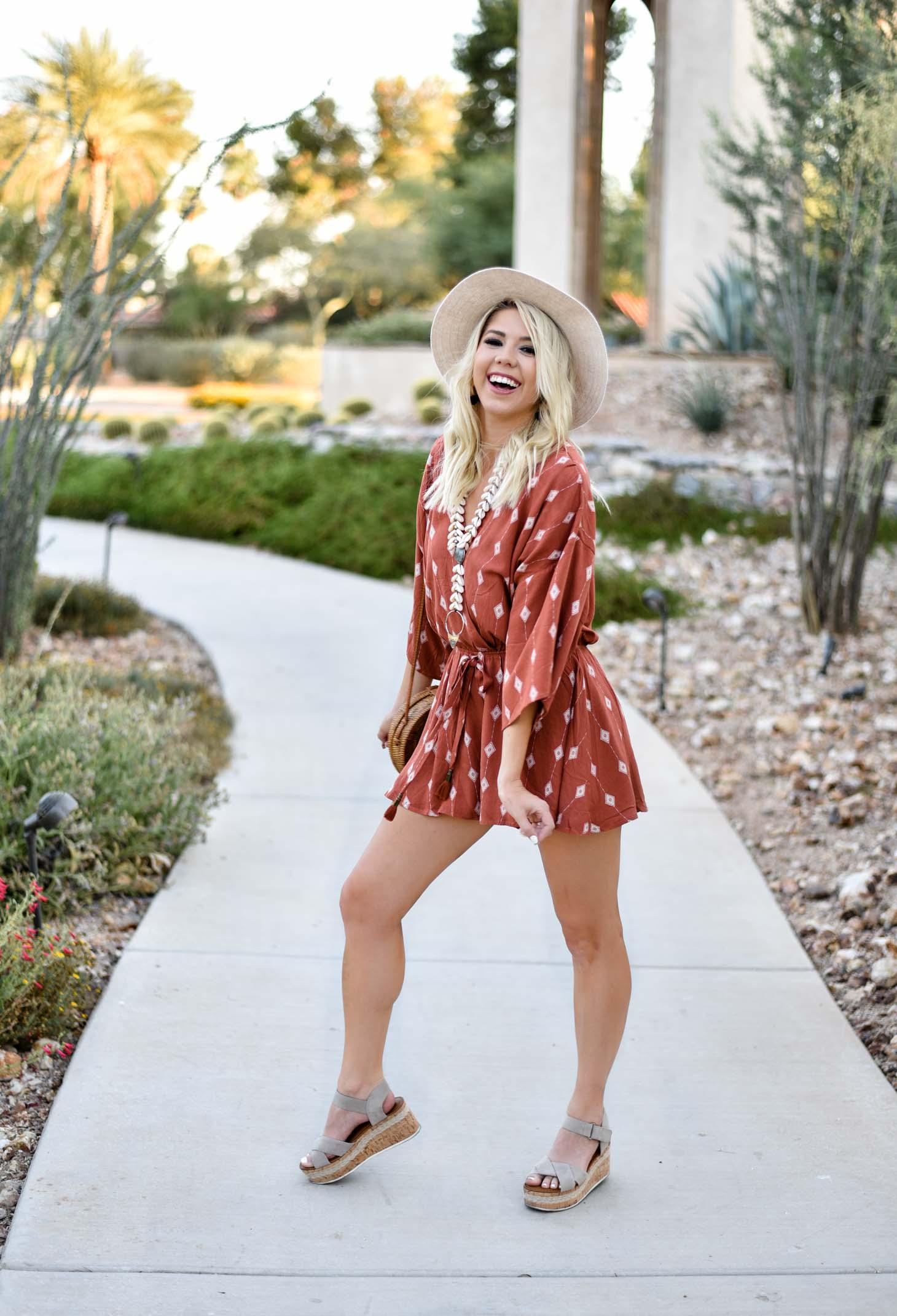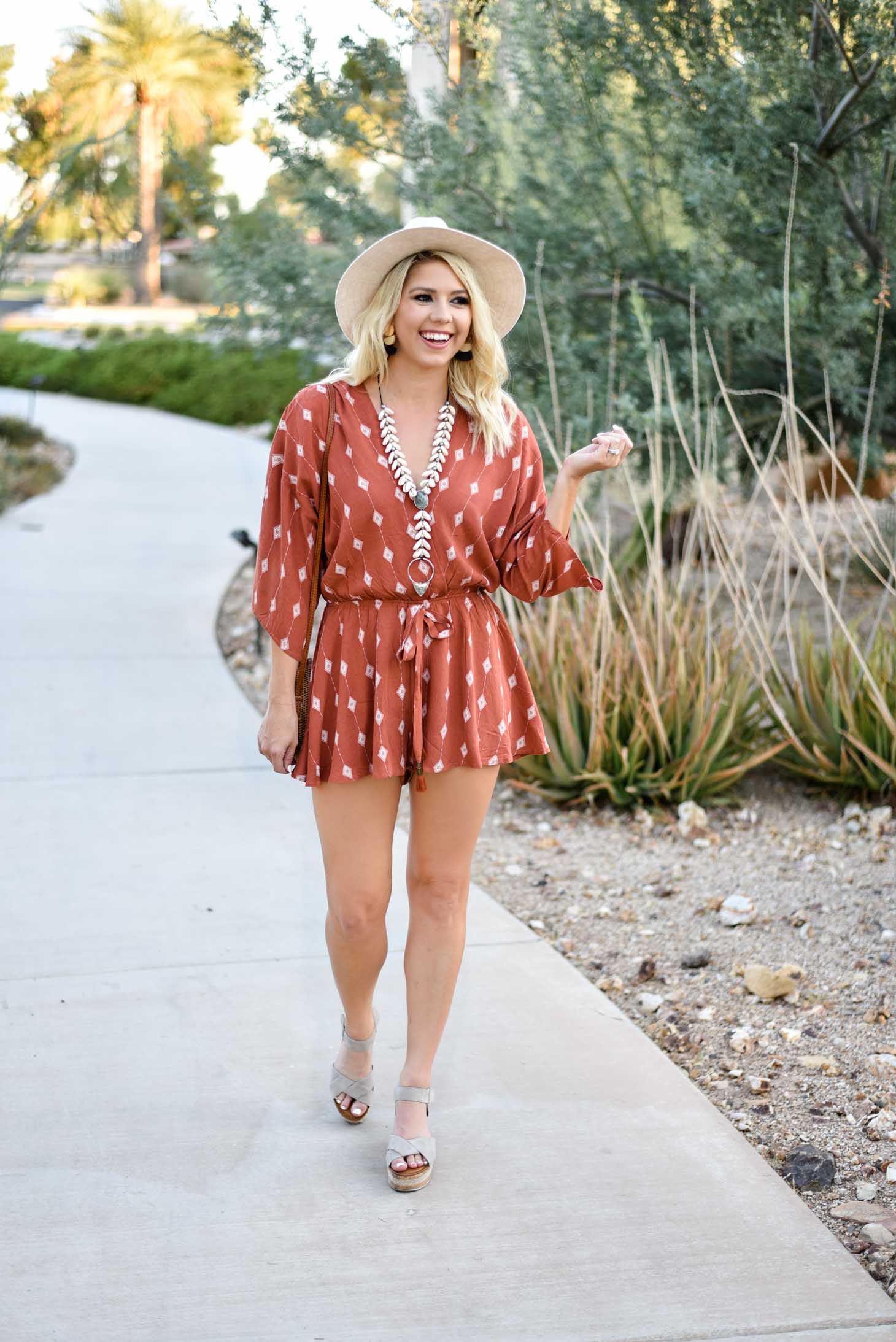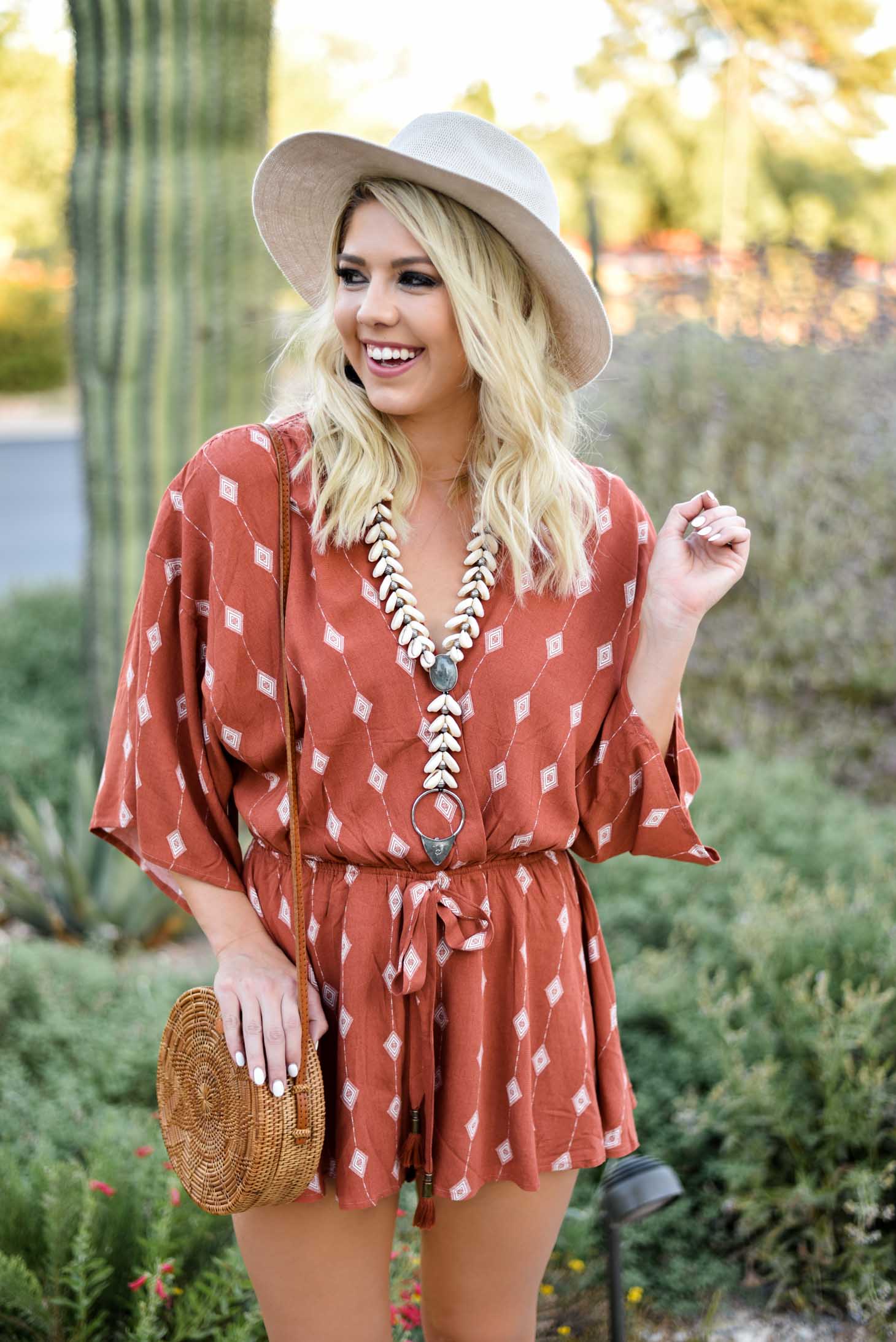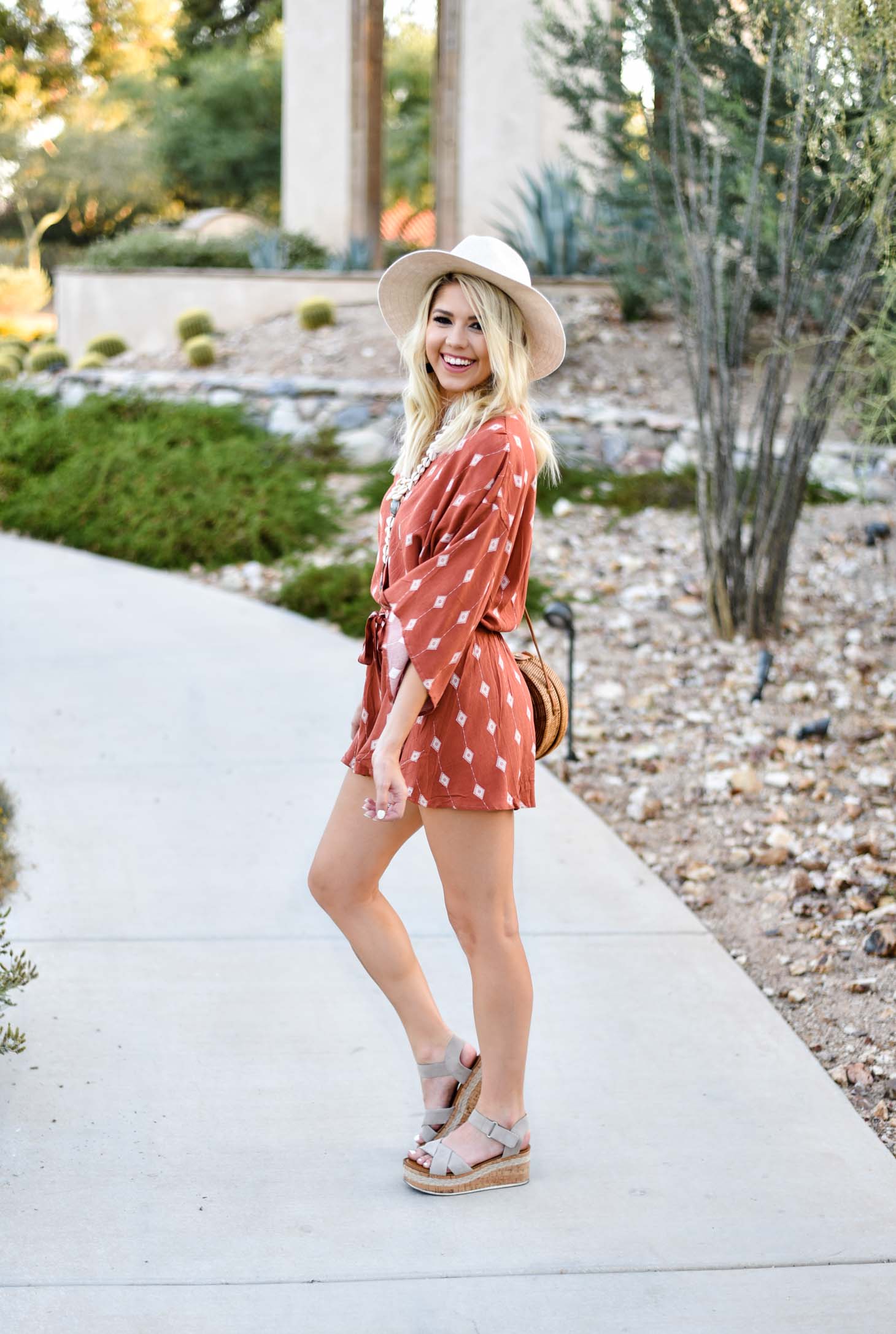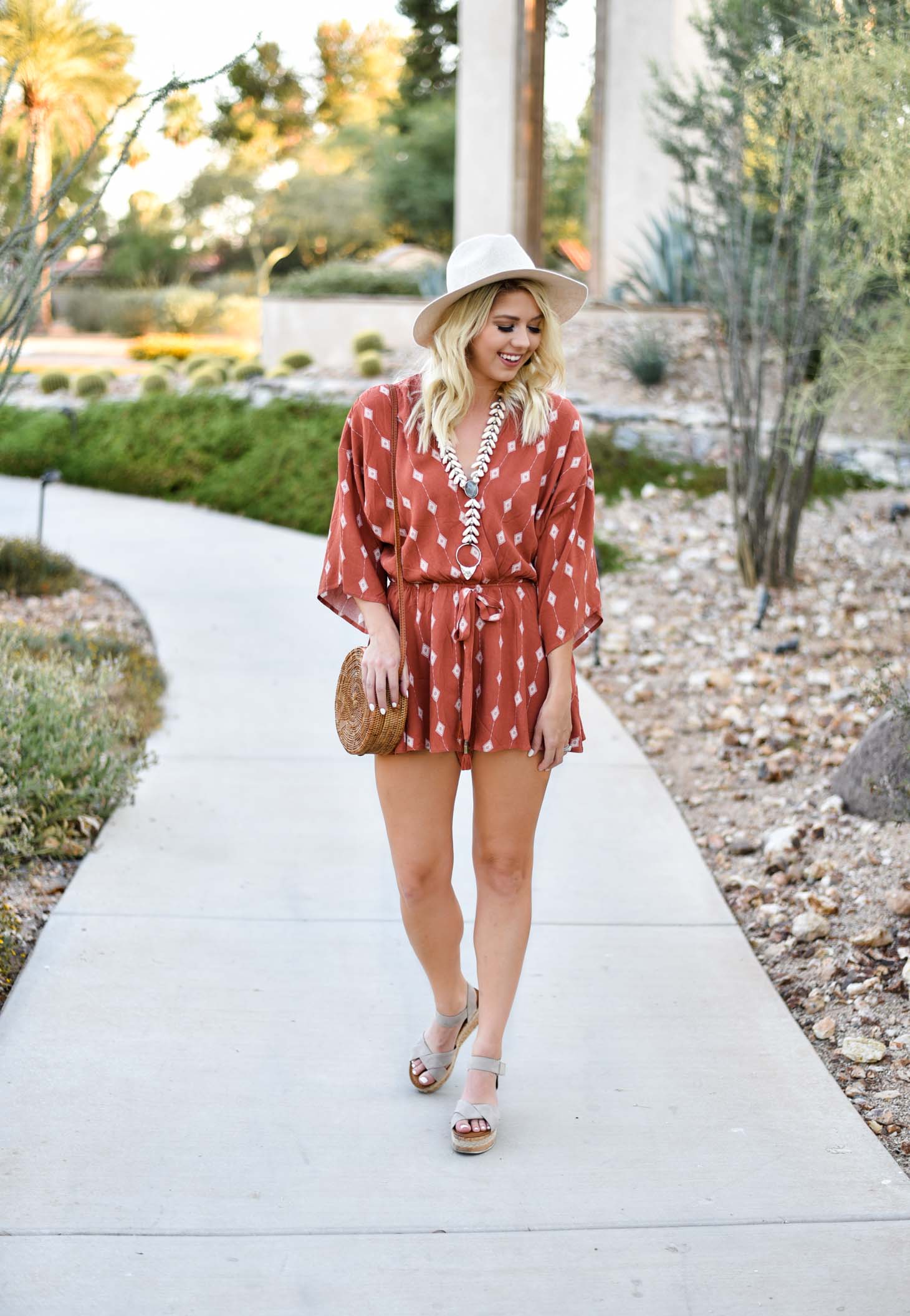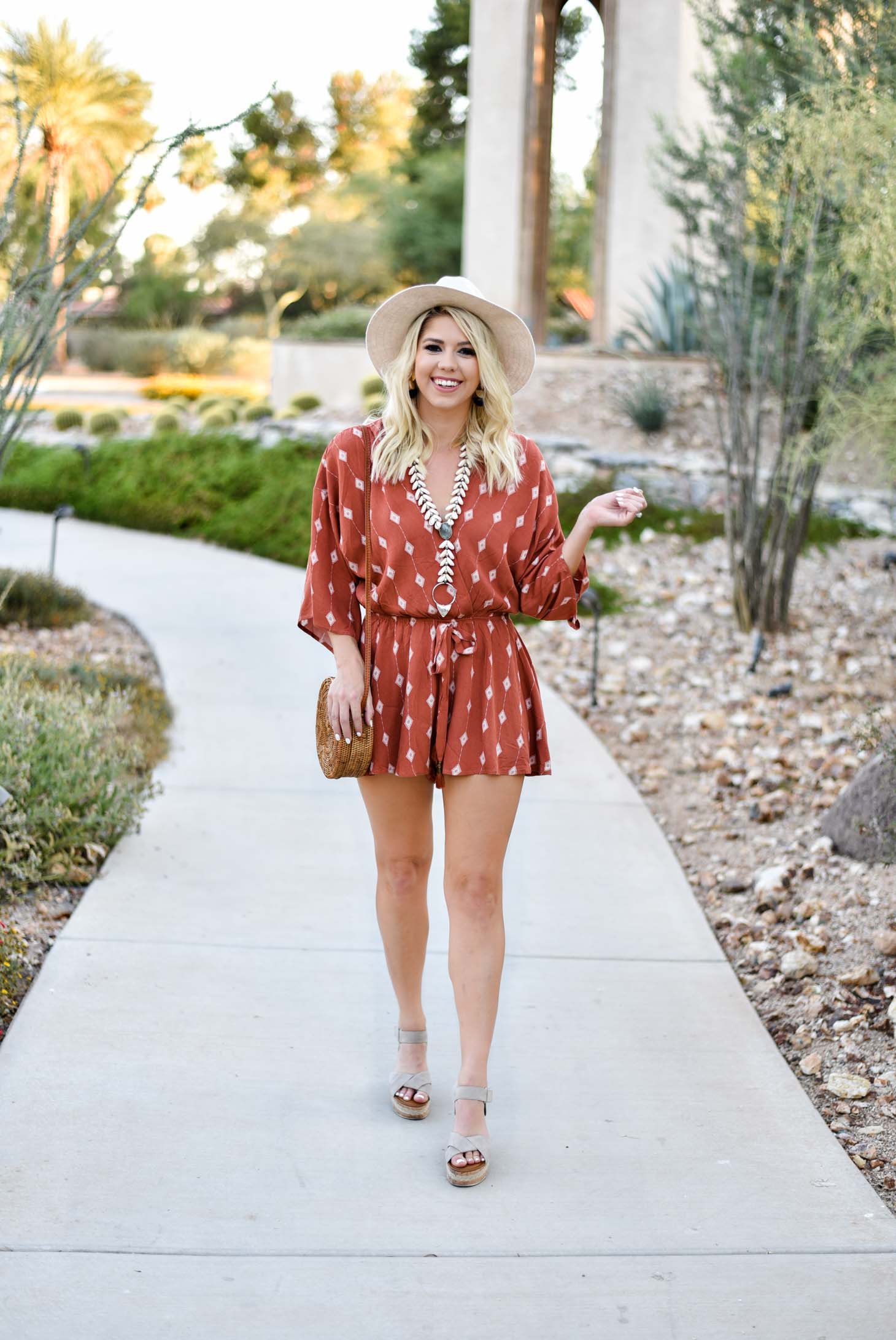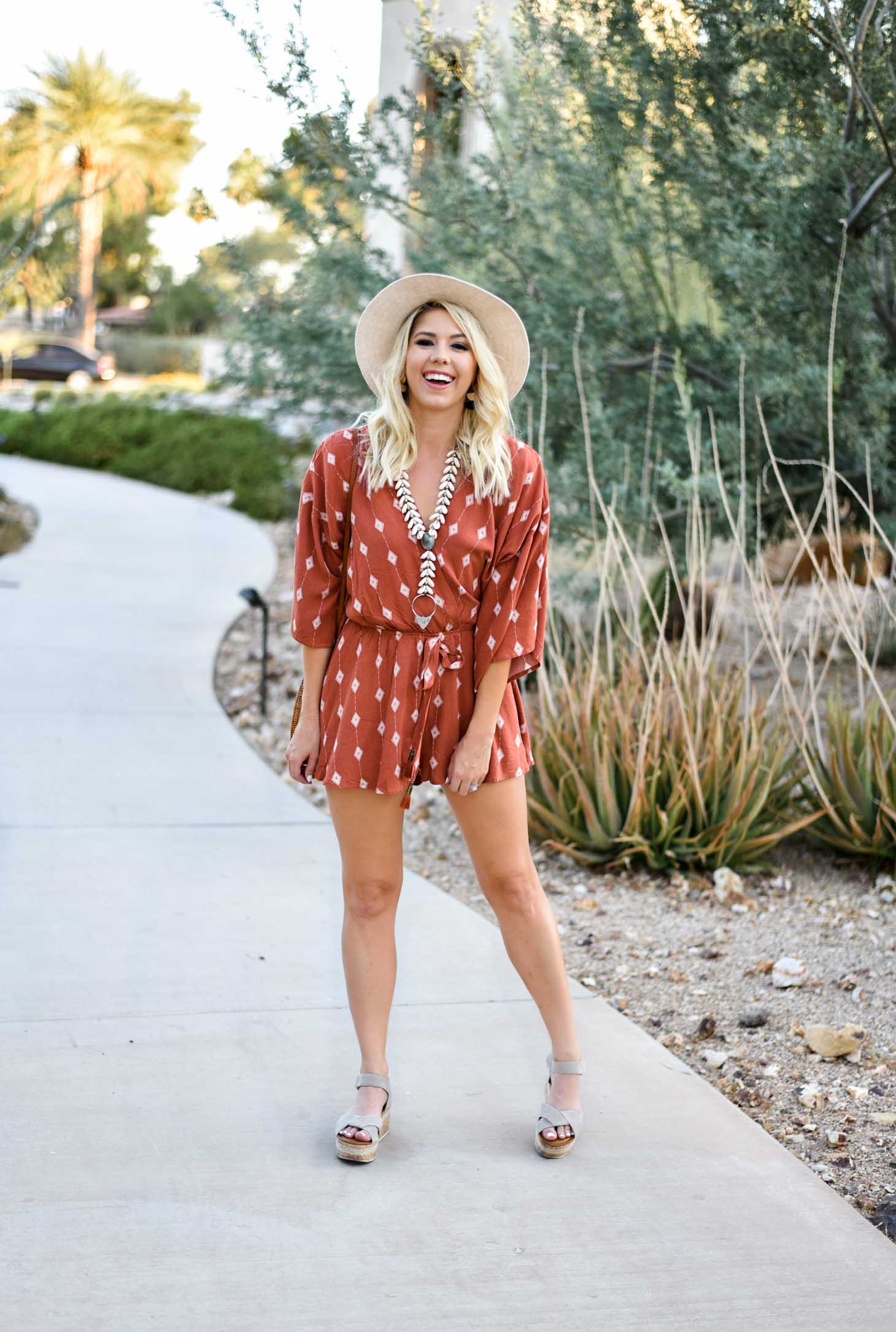 Romper (currently on a waitlist) // Shoes // Necklace // Bag // Hat // Earrings
Oh, rompers! How I adore you so! There's just something about walking around and not worrying about your butt hanging out when you bend over to pick something up. It's the little things, ya know?! Any who… When I came across this cute tribal print romper, I immediately added it to my cart. Apparently a lot of other people did too…cause it's currently sold out. Bummer! Be sure to get on the waitlist though. It's definitely a must have for Summer!
I decided to play up this tribal theme with this fabulous statement necklace from Free People. It's a bit of a splurge, but I can see wearing it so many different ways. A great bamboo bag, hat and earrings added to this look nicely. I loved the vibes of this look!
For shoes, I went for total comfort for a night out walking around in this crazy summer heat! My favorite pair of platform sandals were perfect! I just love how comfortable these shoes are while giving me a little needed height. They are on constant repeat over here!
Shop the Post