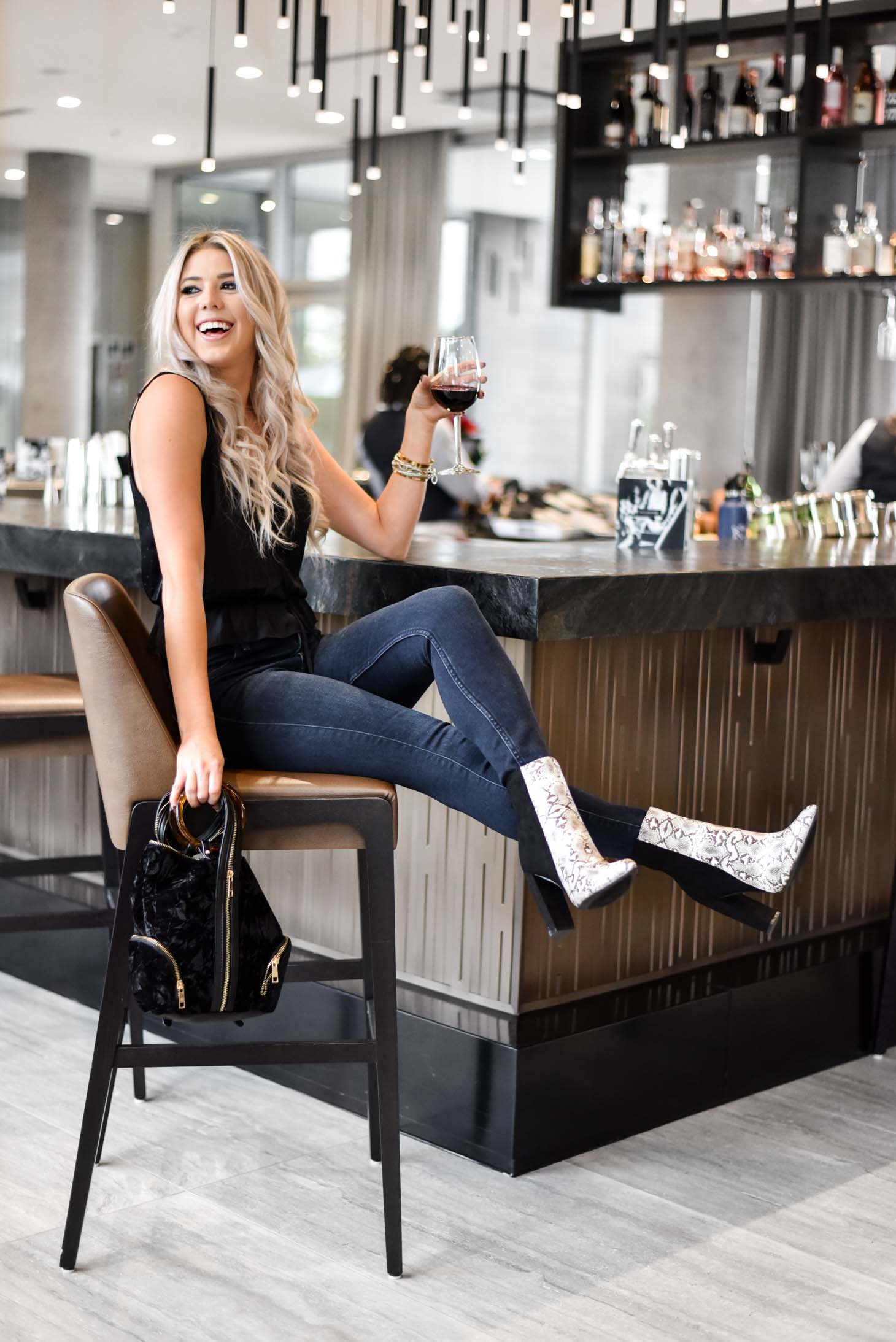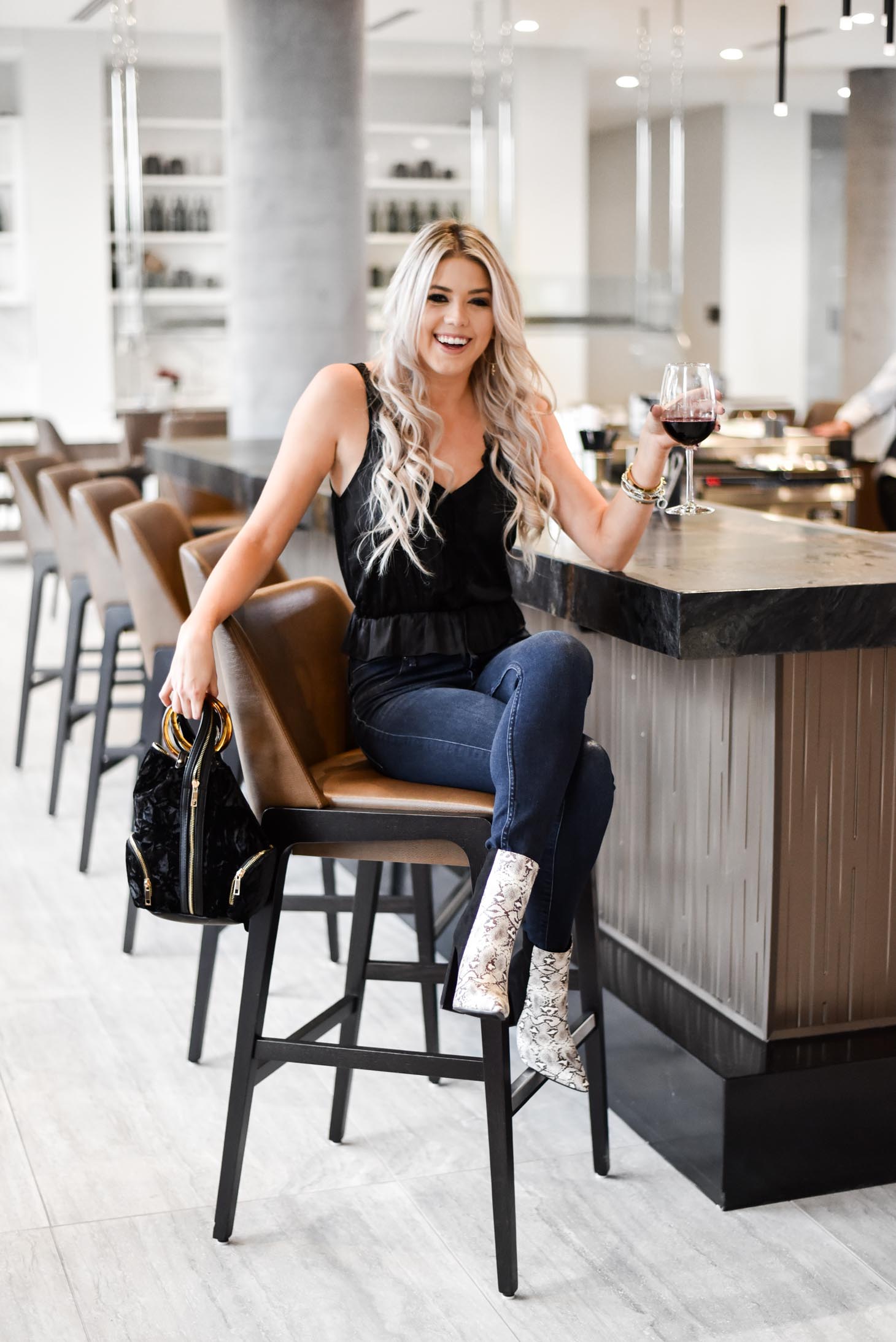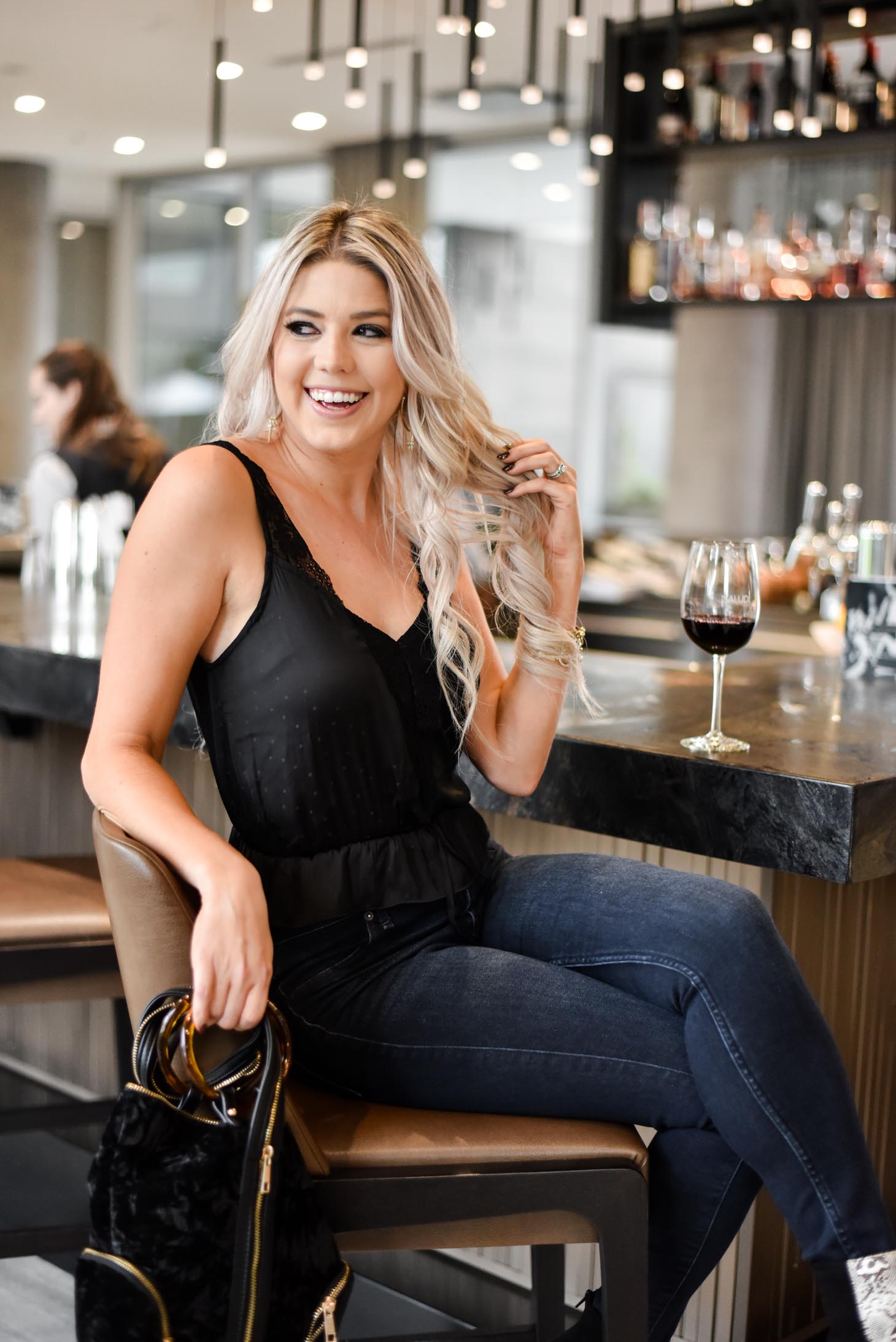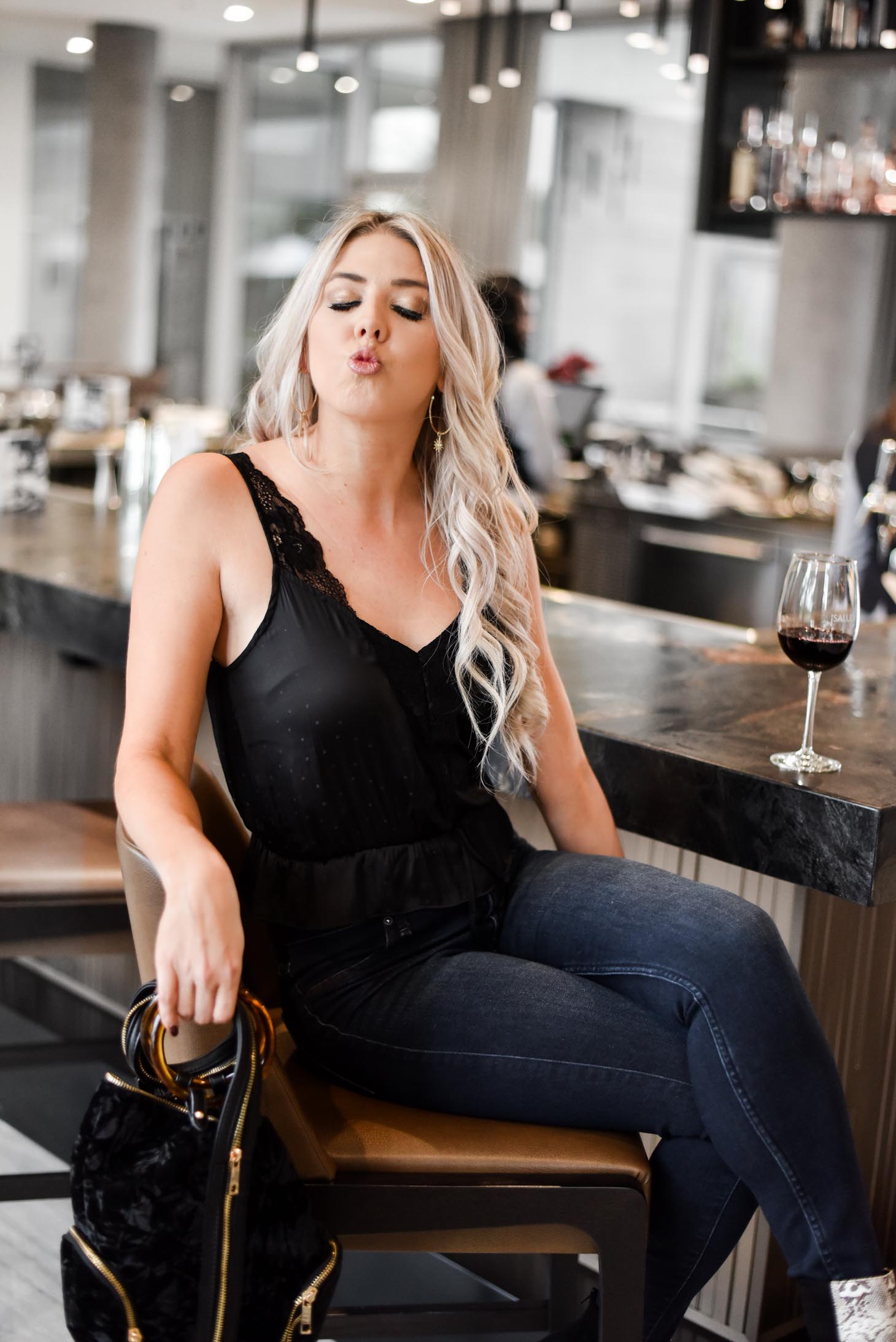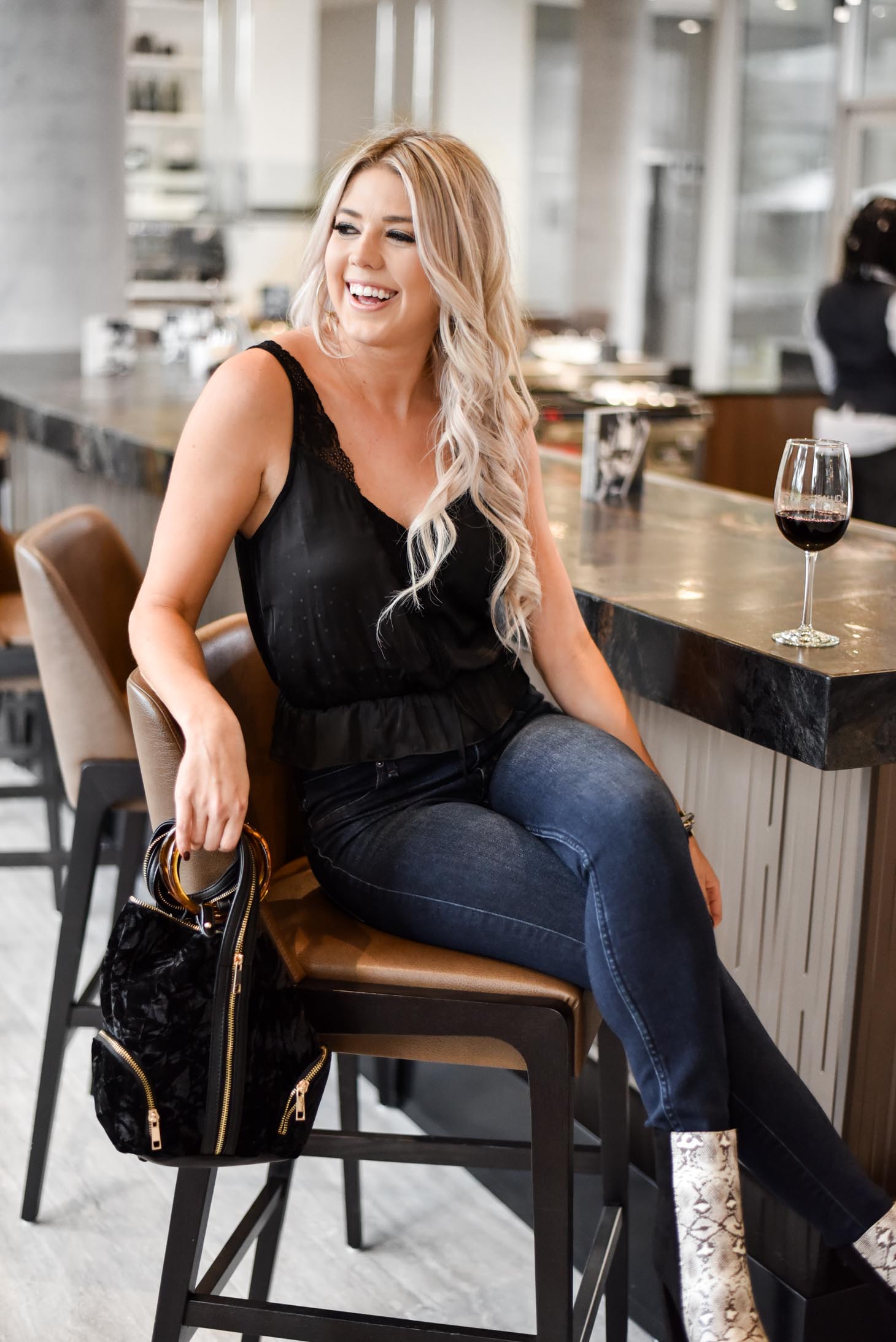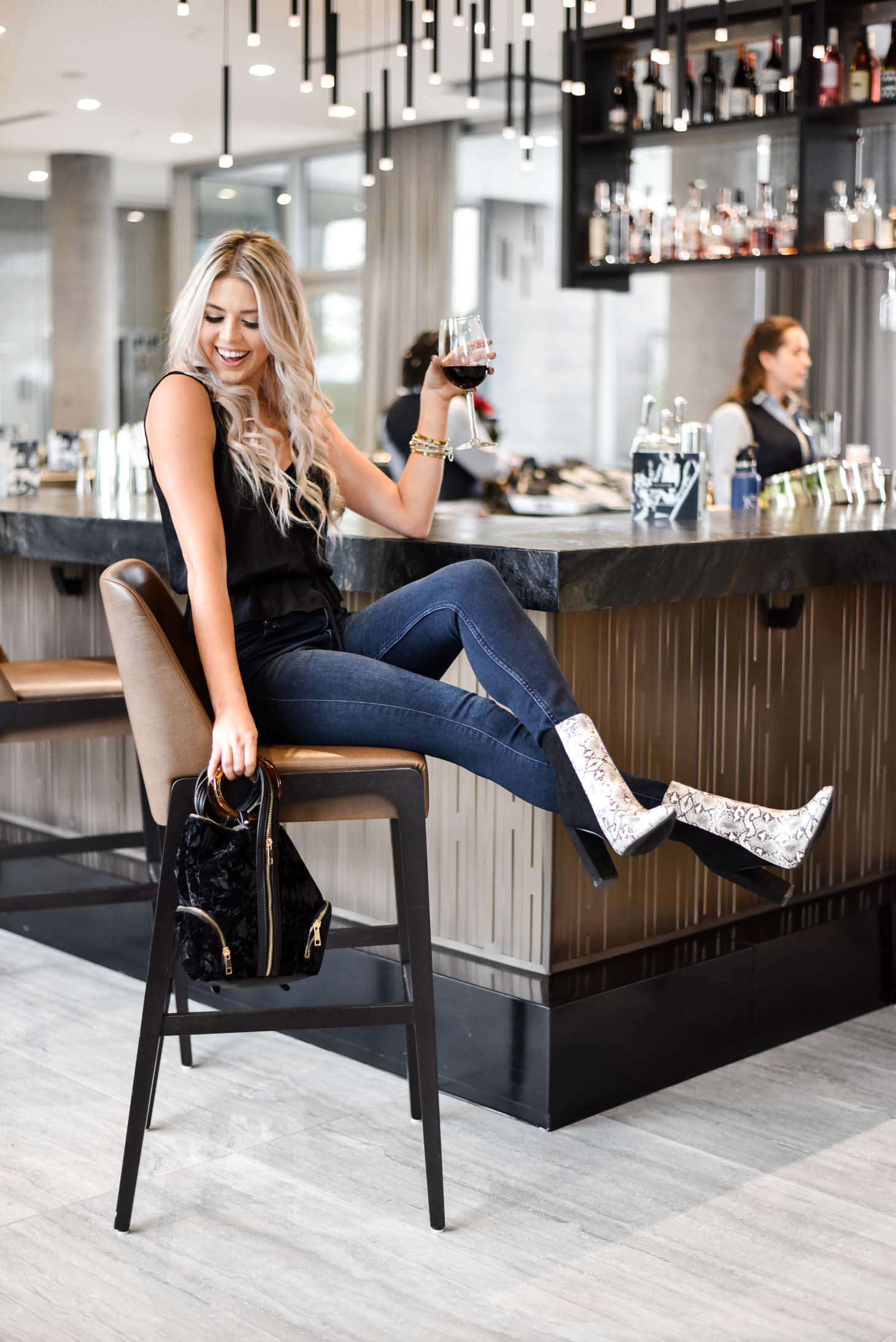 Lulus sent me this cute outfit to style for you! 
*Photos taken at our hosted stay at the AC Hotel Phoenix Biltmore
The absolute perfect date night look right here! Comfort: Check. Sass: Check. Your S.O. watching you when you walk away: Check, Check. I wore this super cute look from Lulus out to dinner with B on our staycation at the AC Hotel Phoenix Biltmore. It was delicious and the perfect setting for a fun look like this one!
This little black crop is so feminine and flirty! I love it paired with my favorite pair of high waist jeans To give yourself a little height (and swagger), this pair of snakeskin booties is a must! They are some of the most fun boots I own! I'm obsessed.
To keep all my things on hand (especially when out on the town), this backpack is perfect! I love that it has a more dressy feel and looks really expensive (but is super affordable!) I haven't taken my things out of it yet. Likely will rock this all week!
This look is so easy and effortless, but so totally cute for a night out on the town! B and I had the best time sitting by the bar sipping on cocktails and playing footsie! 😉
Thank you to Lulus for sponsoring this post!
Shop the Post