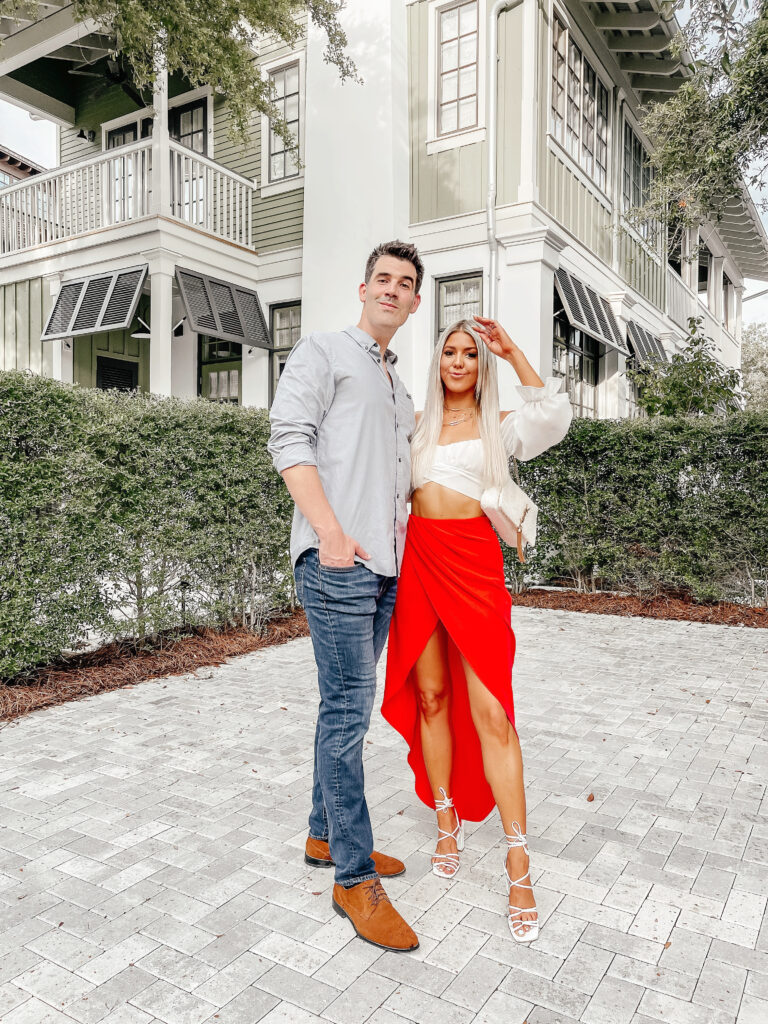 Better late than never in sharing all the details from our babymoon in 30A, Florida! When Brad and I discussed where we wanted to go, we instantly picked Rosemary Beach. We traveled there this past Spring and loved it so much. It's located on the Florida Panhandle. We love the quaint, beachy vibes of this area – perfect for a babymoon!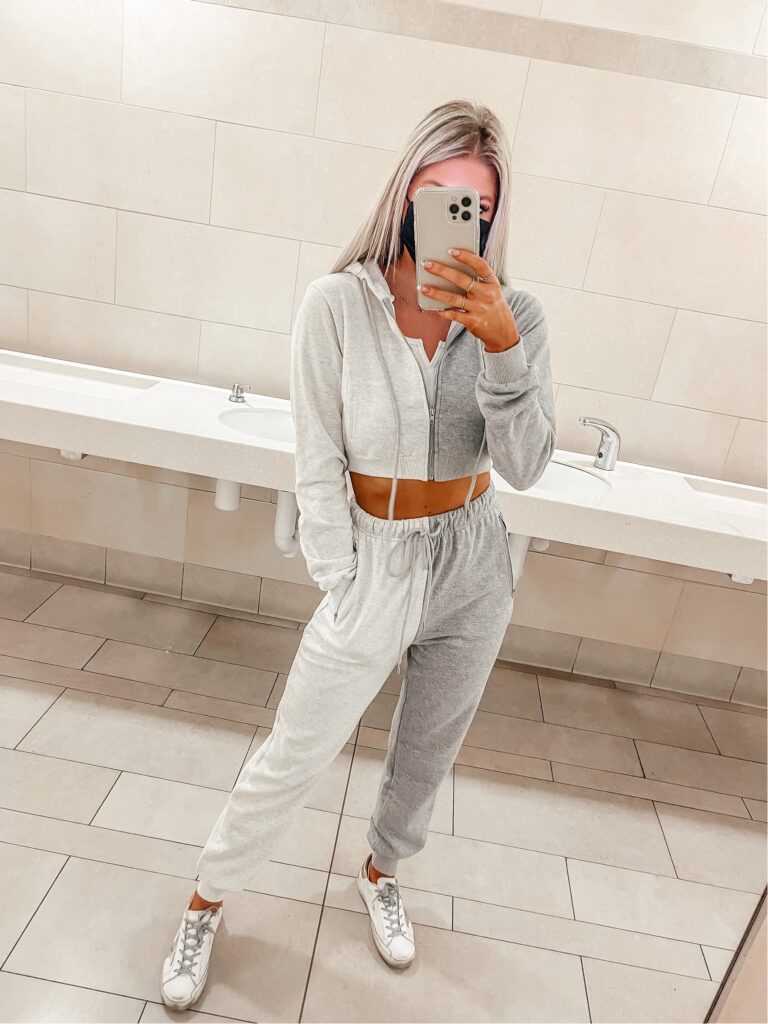 Travel Details
When: We had our babymoon in mid-August. The weather was warm and pretty humid – but the ocean breeze kept it feeling cool enoug. While the weather was much nicer in the Spring, it was still the best trip! We would go there any time of the year honestly.
Where: We flew into the Northwest Florida Beaches International Airport in Panama City Beach. This is the closest airport to the 30A area. We took a quick Uber (like fifteen minutes) and we were in Rosemary Beach.
Our Rental Property
We stayed in the cutest rental through Rosemary Beach. It was called the Dearjenette Carriage House. This 1-Bed, 1-Bath (+ den that sleeps two more) is 506 square feet but feels like a whole lot more! Love that you are able to use the main house pool and backyard amenities. It also comes with a kitchen and private patio. We were obsessed with the high ceilings and natural light!
Another great perk to staying at a Rosemary Beach rental property is access to all the pools on the property, beach chairs at the private Rosemary Beach area (you need a passcode to access), as well as bikes to use during your stay. *You can bike to Alys Beach, Seacrest Beach, ect. We took ours all over!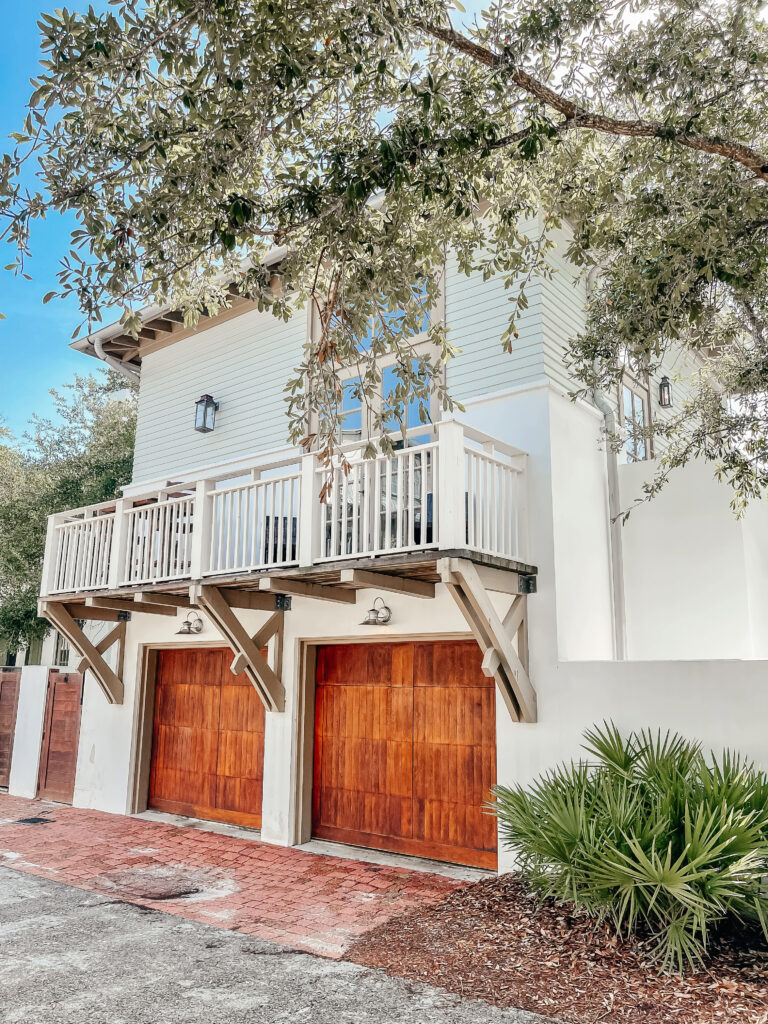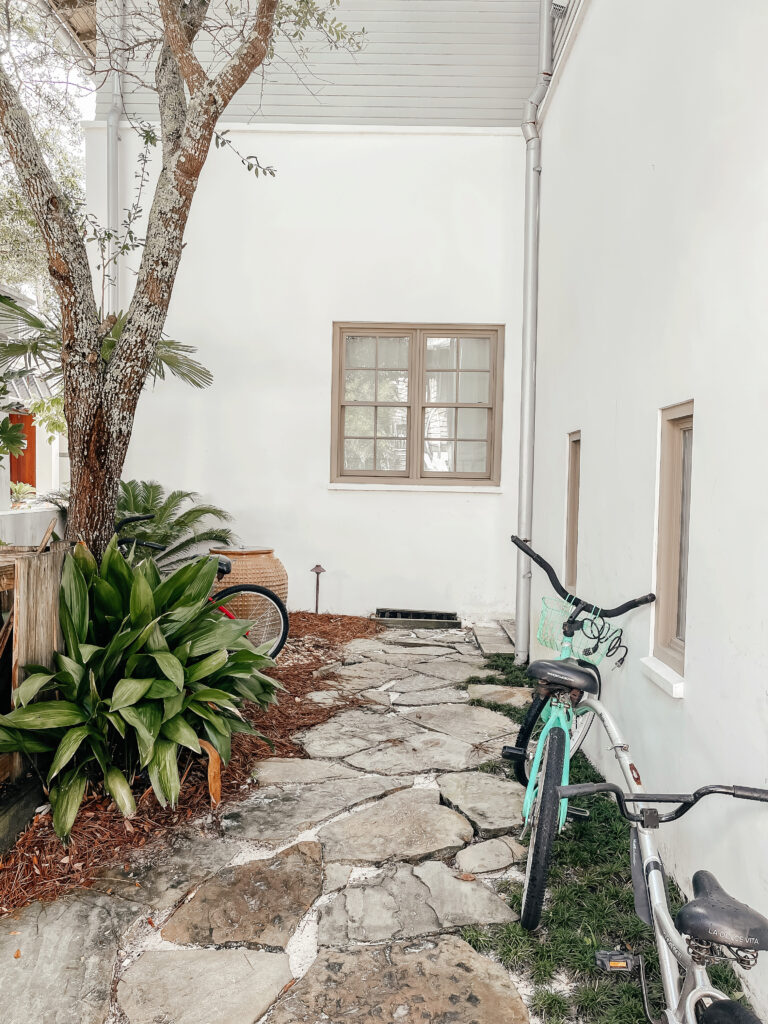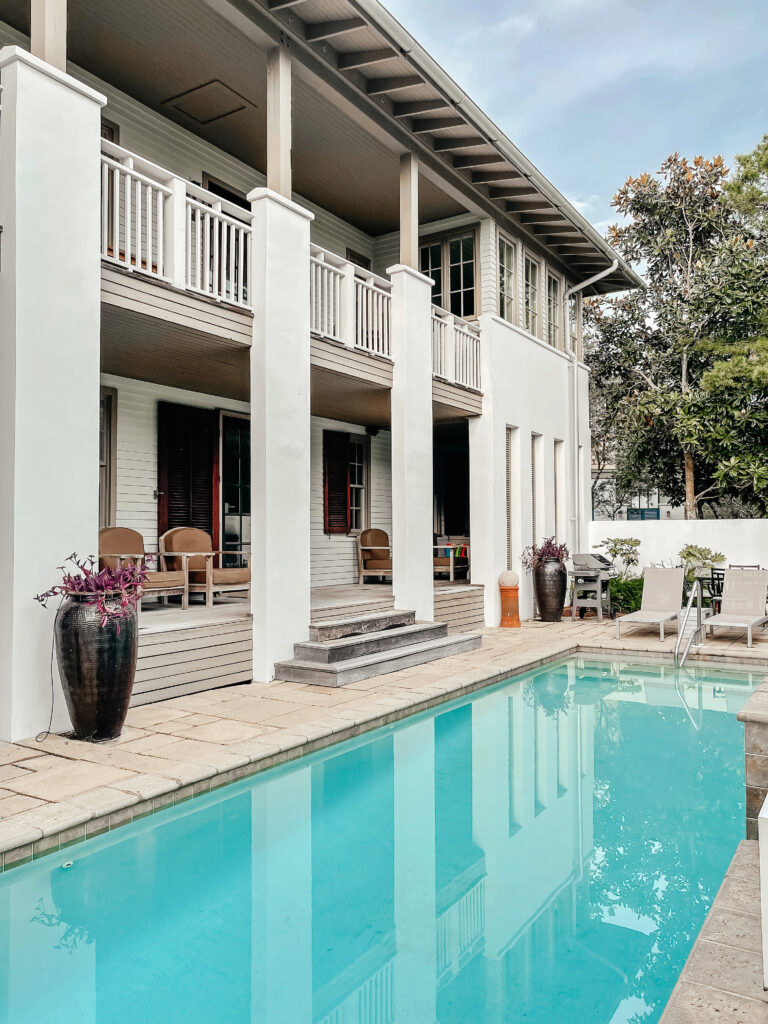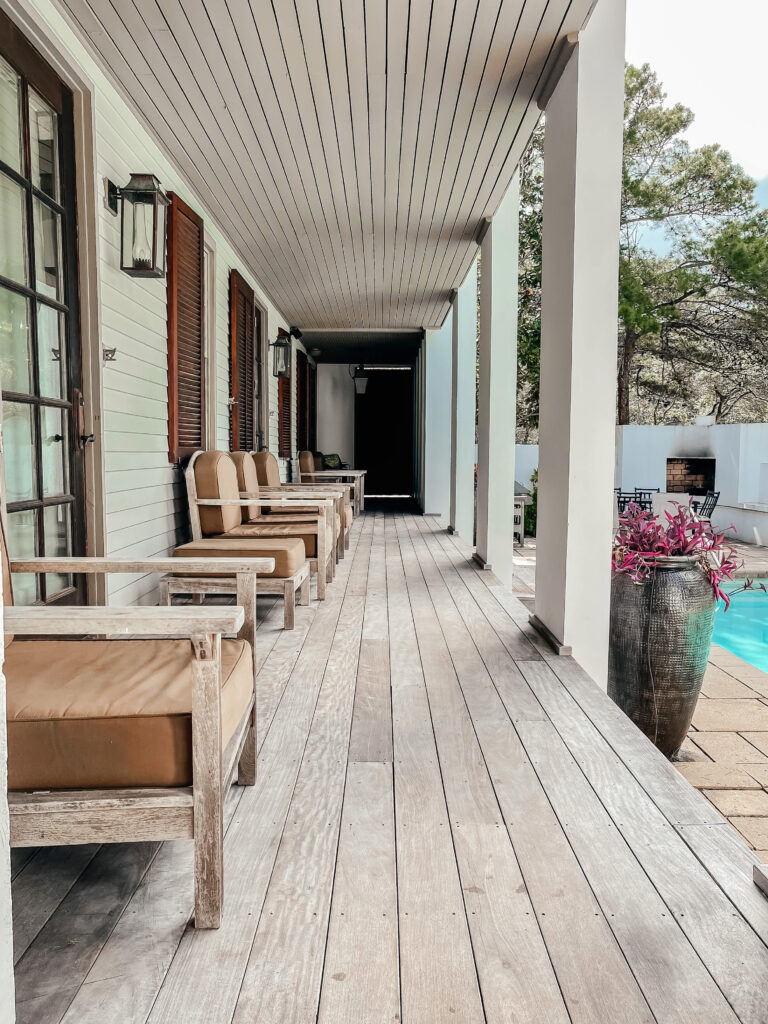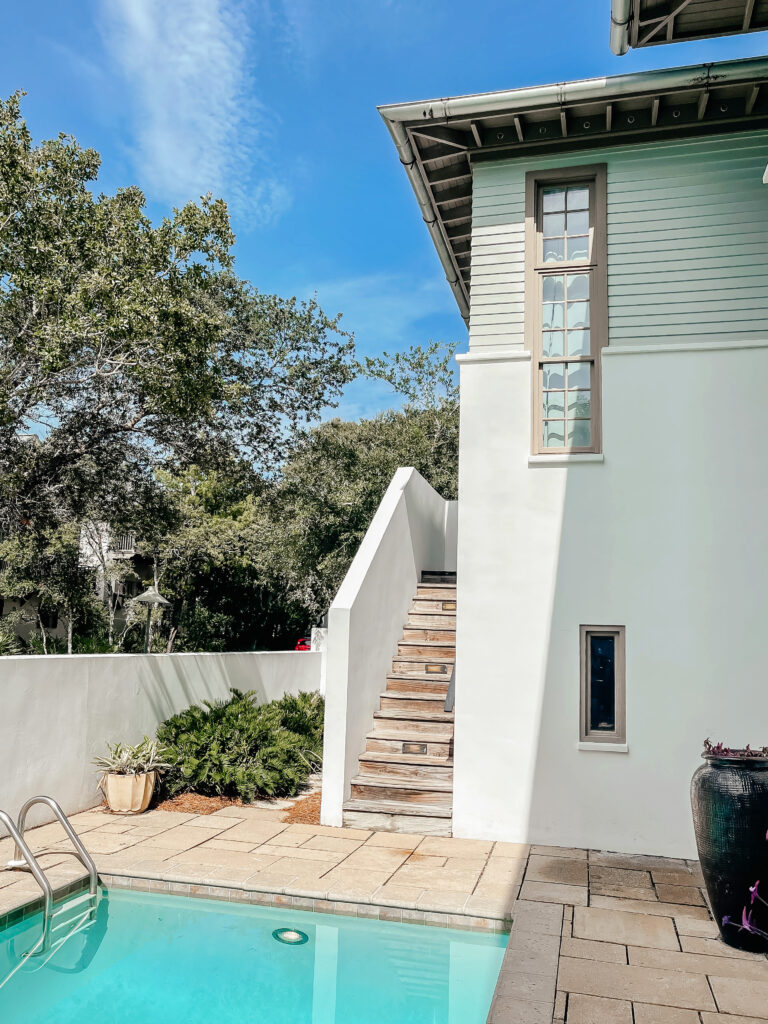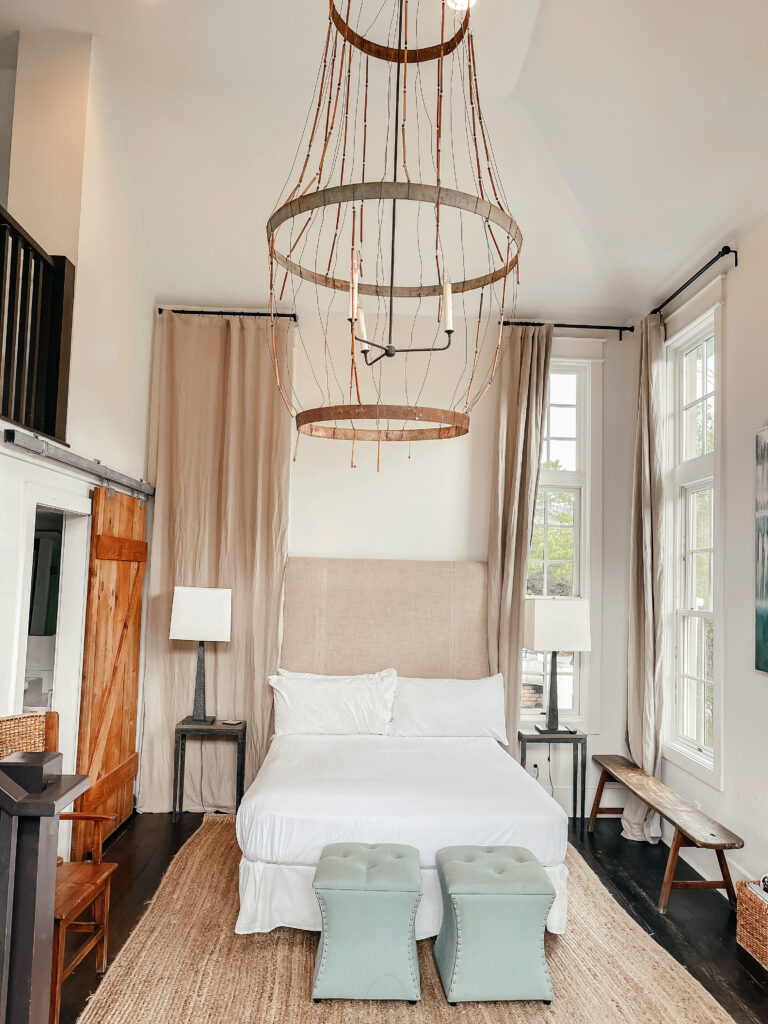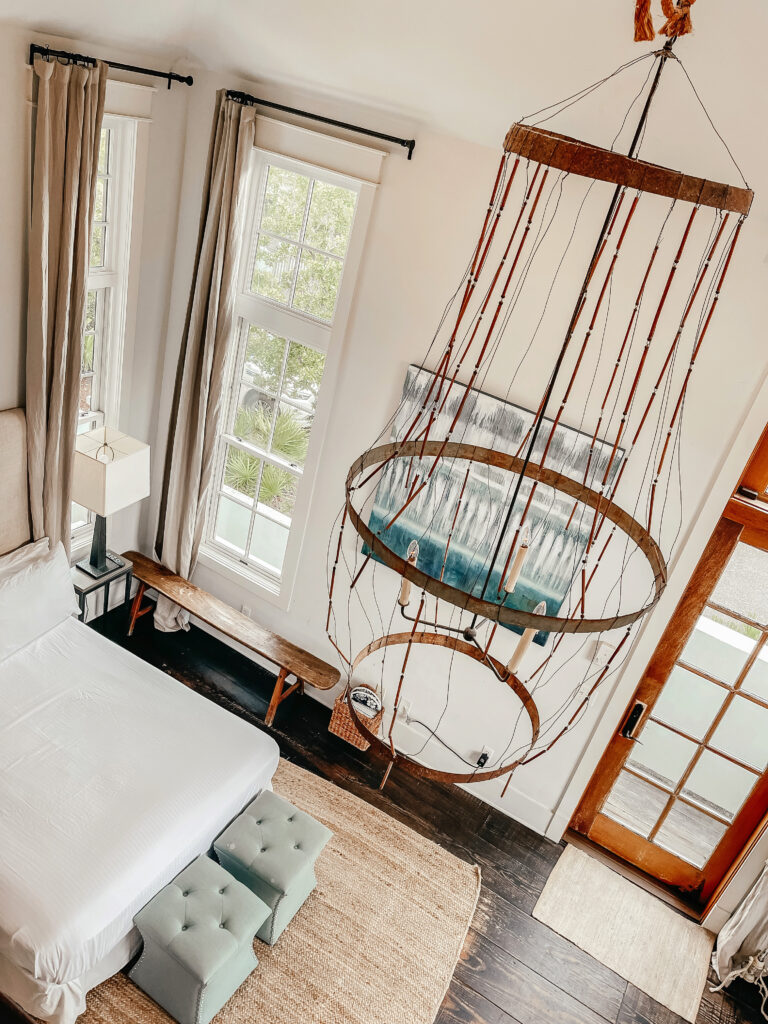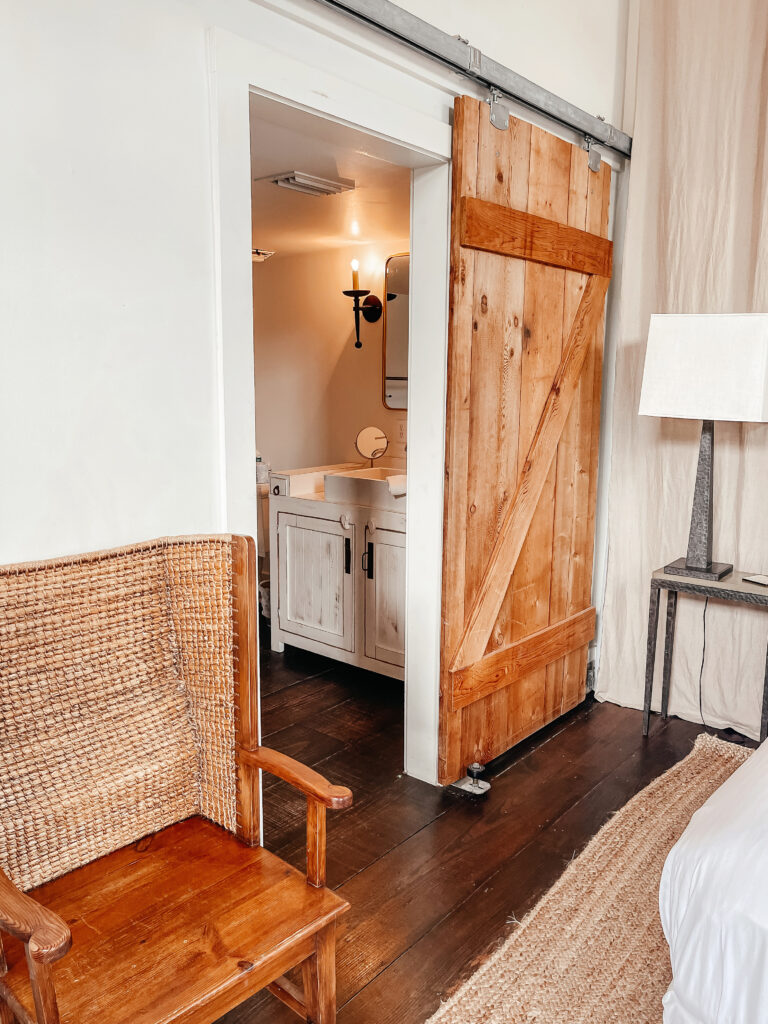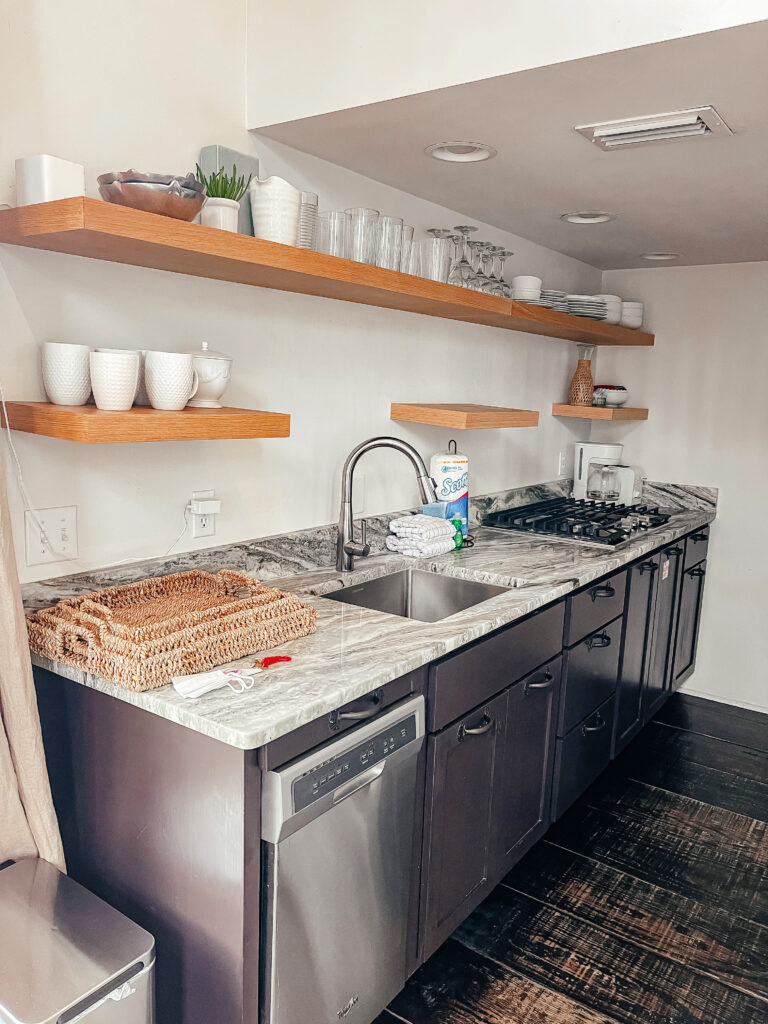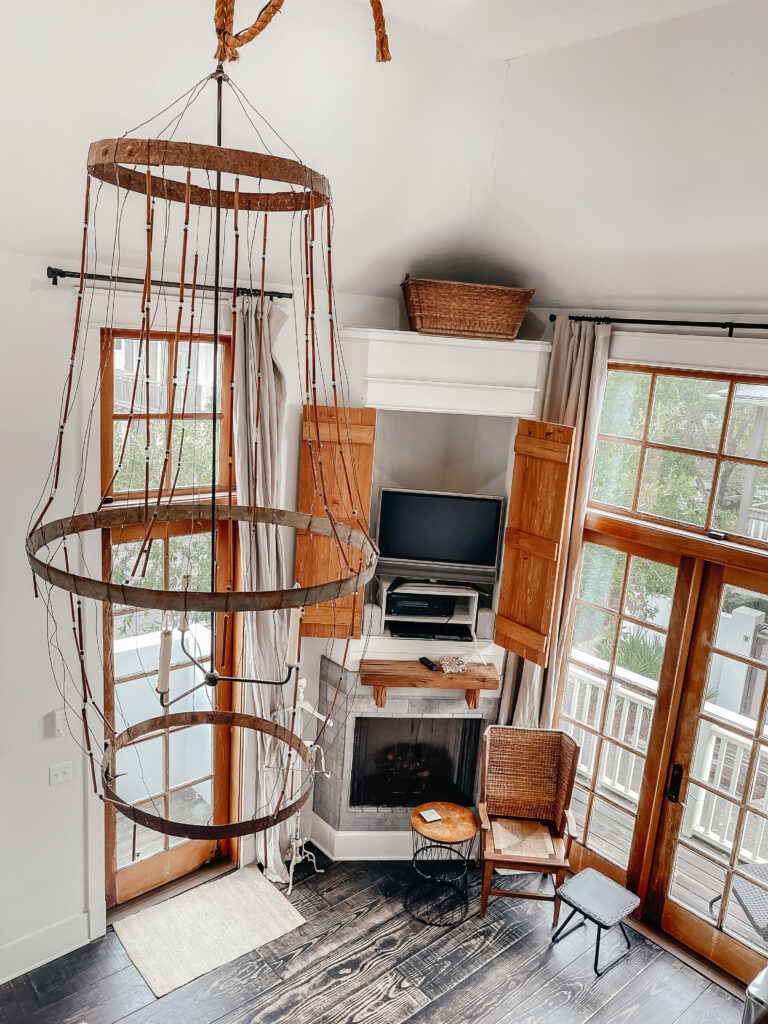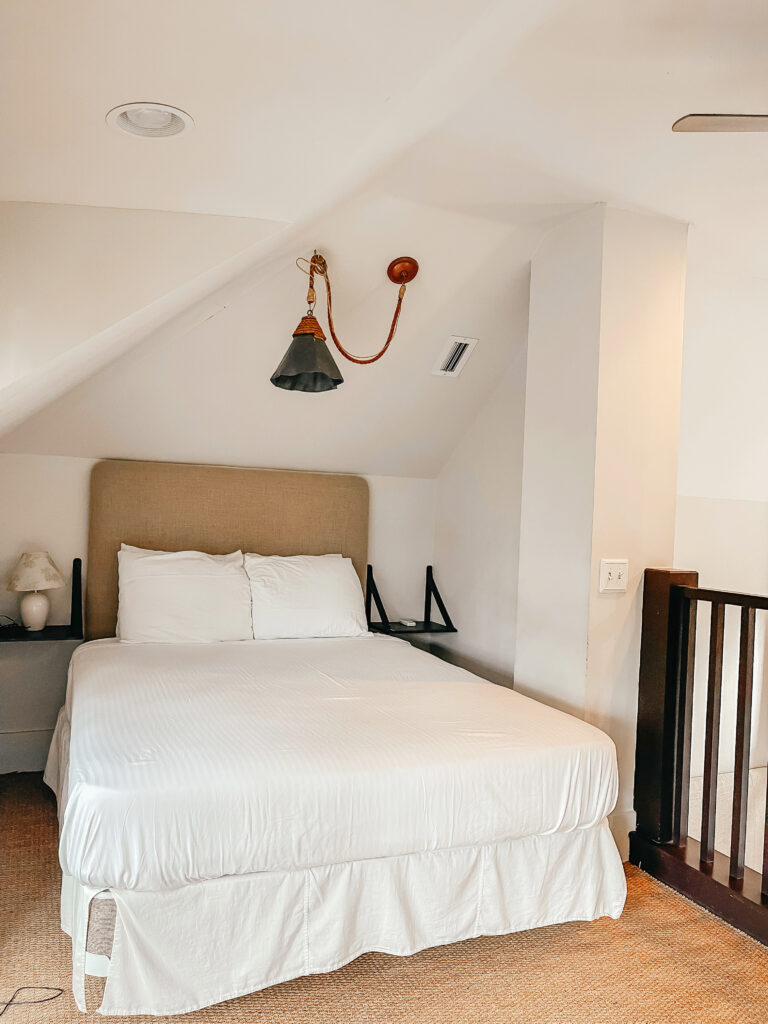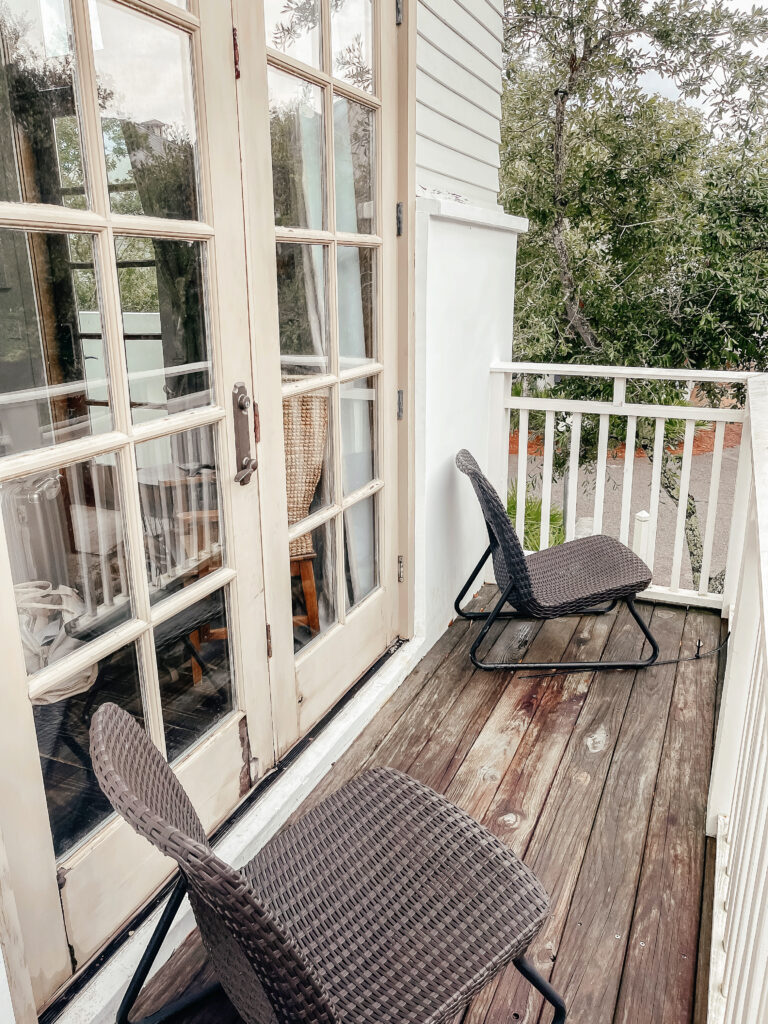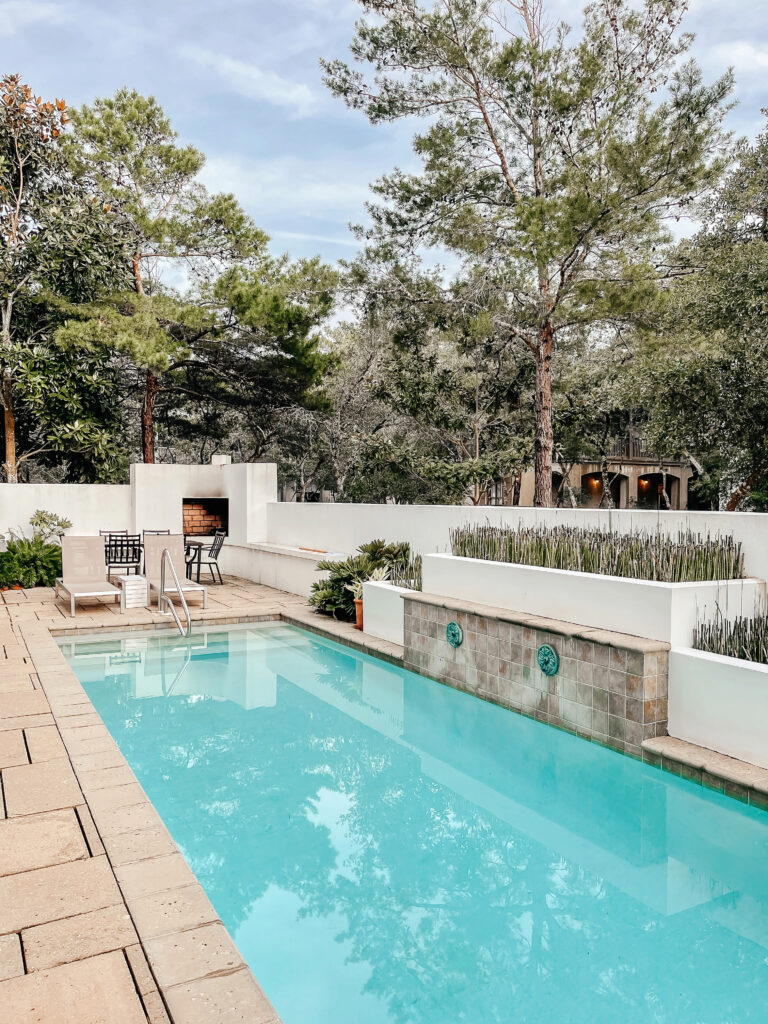 +++
Where to Eat
You all know that Brad and I LOVE to eat out. It might just be our favorite thing about vacationing. 🙂 We tried a ton of different spots in Rosemary Beach, Seacrest Beach and Alys Beach. Not one place disappointed!
We recommend the following restaurants in:
Rosemary Beach:
Alys Beach
Seacrest Beach
+++
The Citizen at Alys Beach
The Citizen at Alys Beach is the best place to snag a cocktail! Located in Alys Beach (just a short 2-3 minute drive from Rosemary Beach), this swanky spot has some of the most unique cocktails and super fab mixologists. Brad and I sat at the bar and sipped on cocktails and ate a delicious meal. Highly recommend!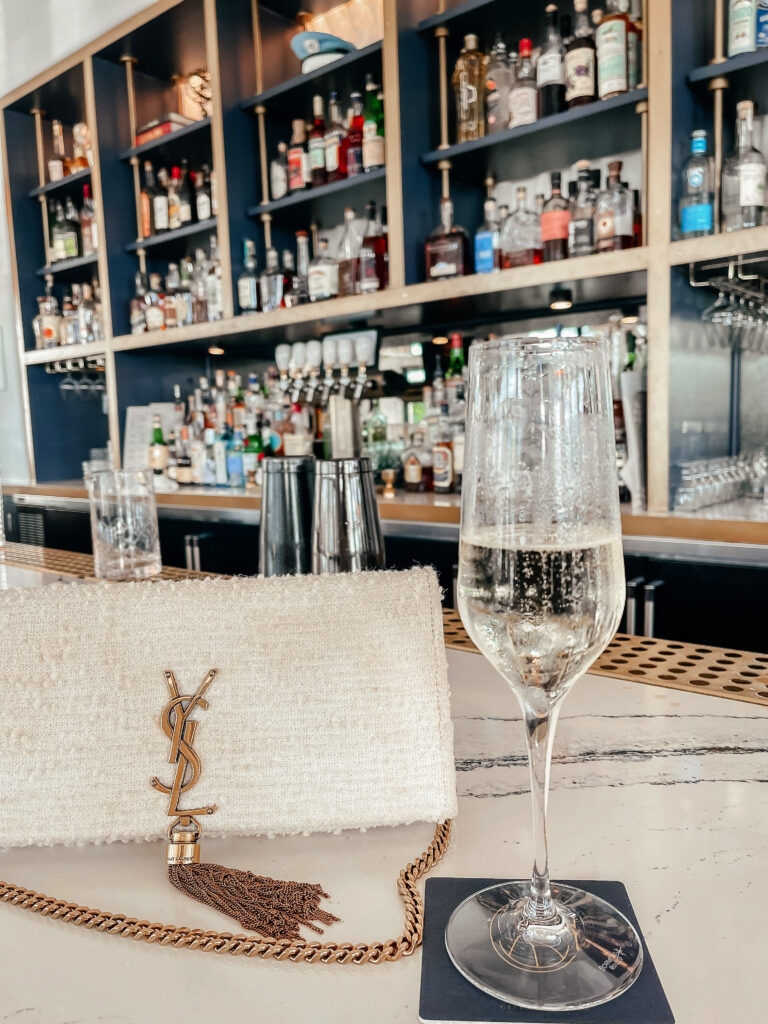 +++
Pescado Seafood Grill
Pescado Seafood Grill is located in Rosemary Beach. Just a short walk from our rental property, this restaurant BY FAR has the best view! We are stunned every time we go there. With a private escort up in an elevator when your table is ready, you feel like you are being whisked away to someplace magical. Another great spot for drinks, also with a fabulous seafood menu, this spot will leave a lasting impression.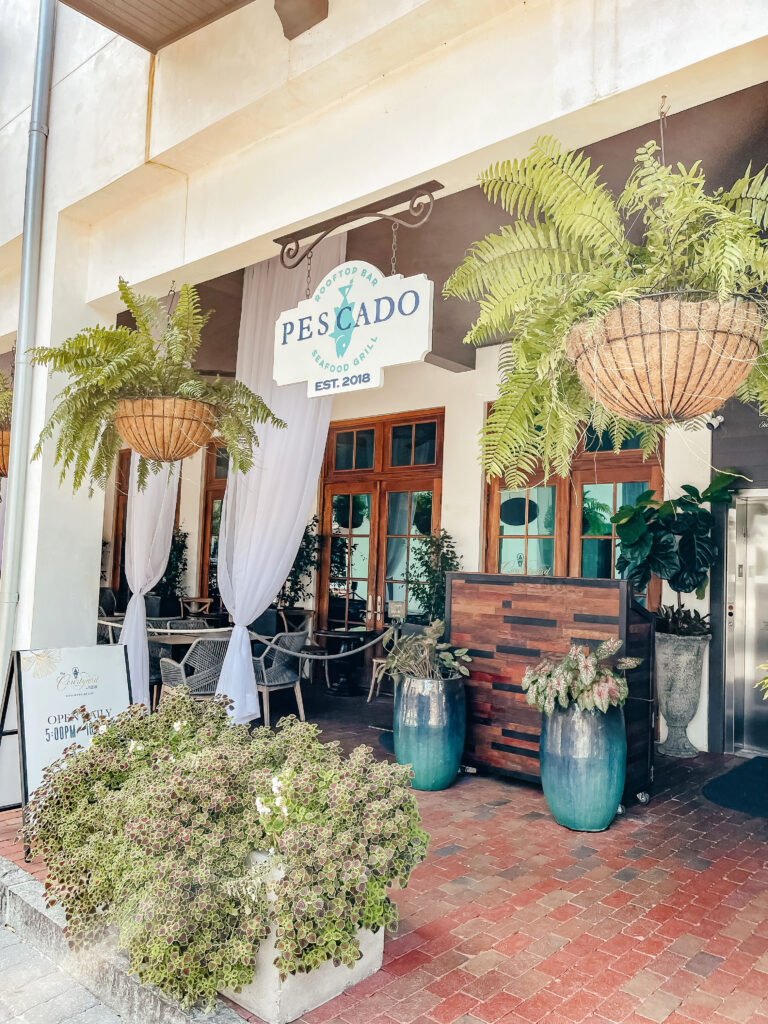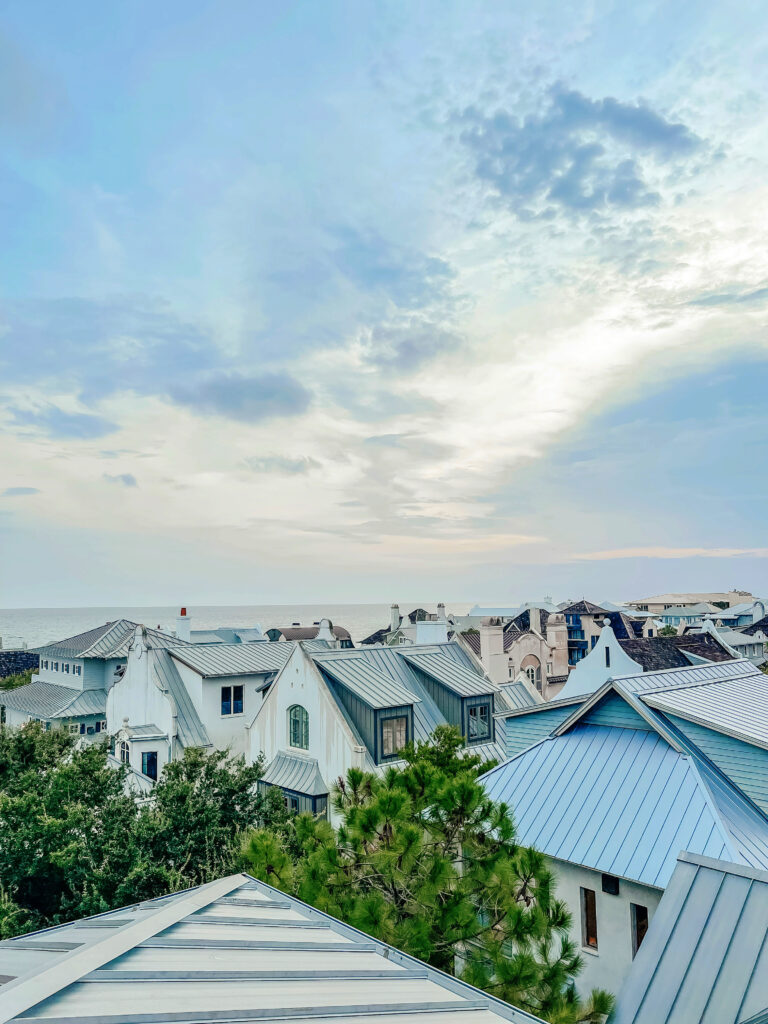 +++
The Pearl Hotel
The Pearl Hotel in Rosemary Beach is a long-standing staple to the beach. It has an undeniable charm. I love this spot for brunch. Think mimosas and brunch food – or stop late-night for a yummy cocktail on their rooftop bar. It's a must stop if you're in the area!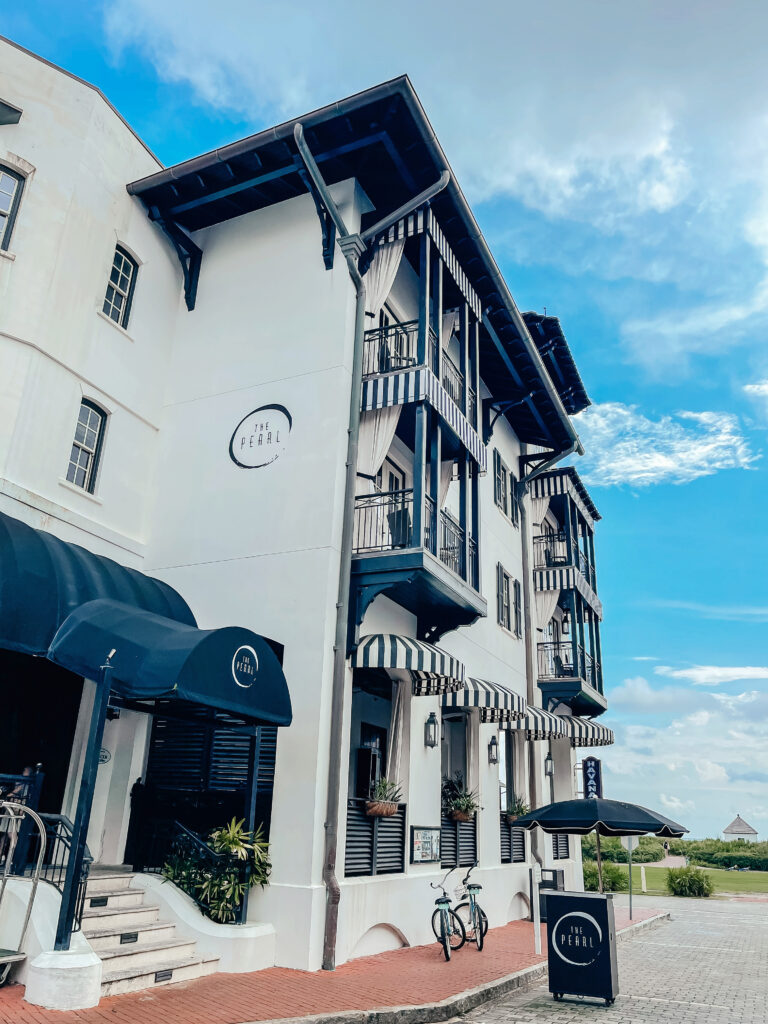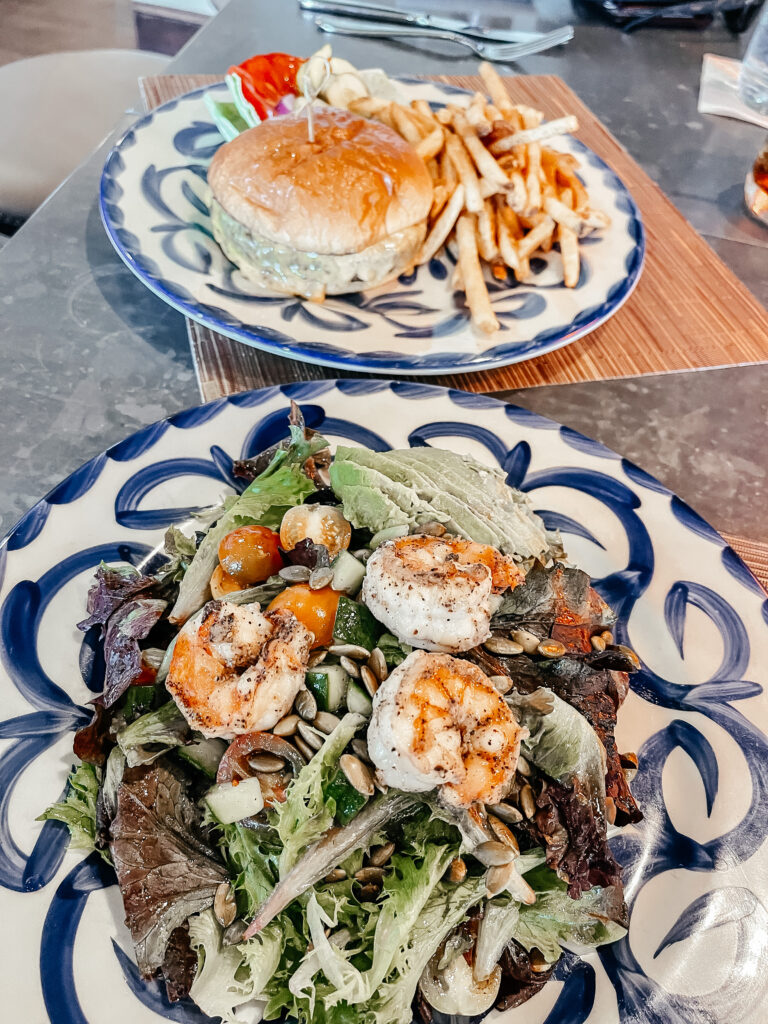 +++
Edward's Fine Food & Wine
Edwards Find Food & Wine is a delicious, hidden gem in Rosemary Beach! While it doesn't have as big as an aesthetic wow factor, the food is insane. I am drooling just looking at the pictures. This is a great spot for a special occasion because it's definitely top-notch when it comes to quality and price.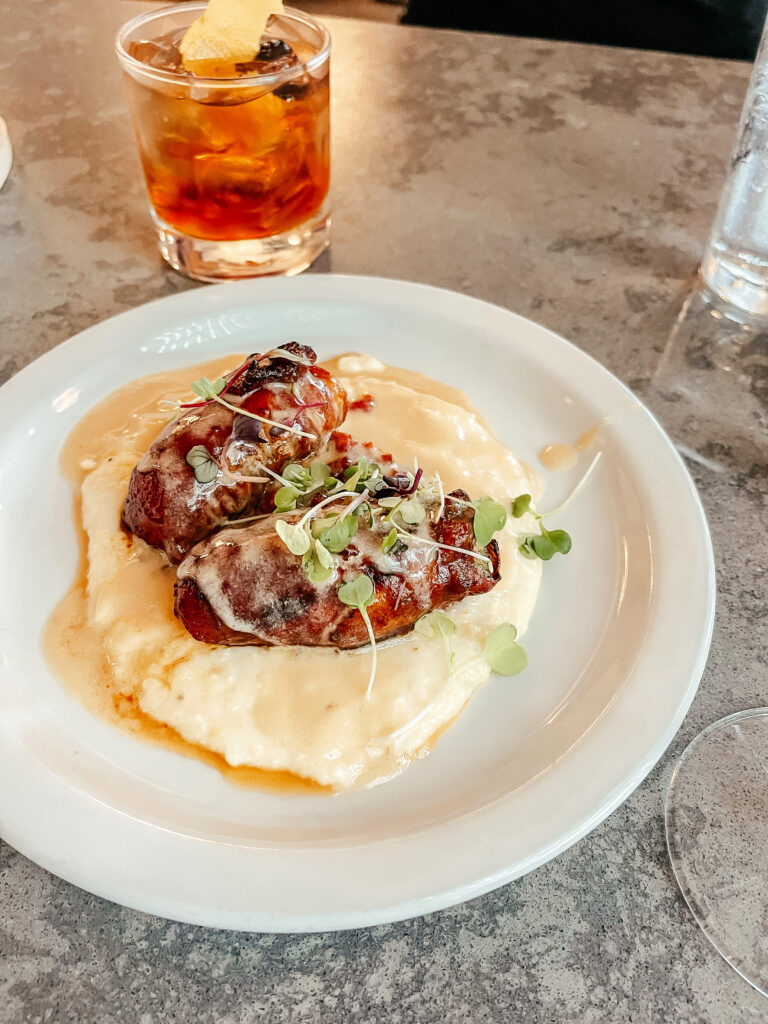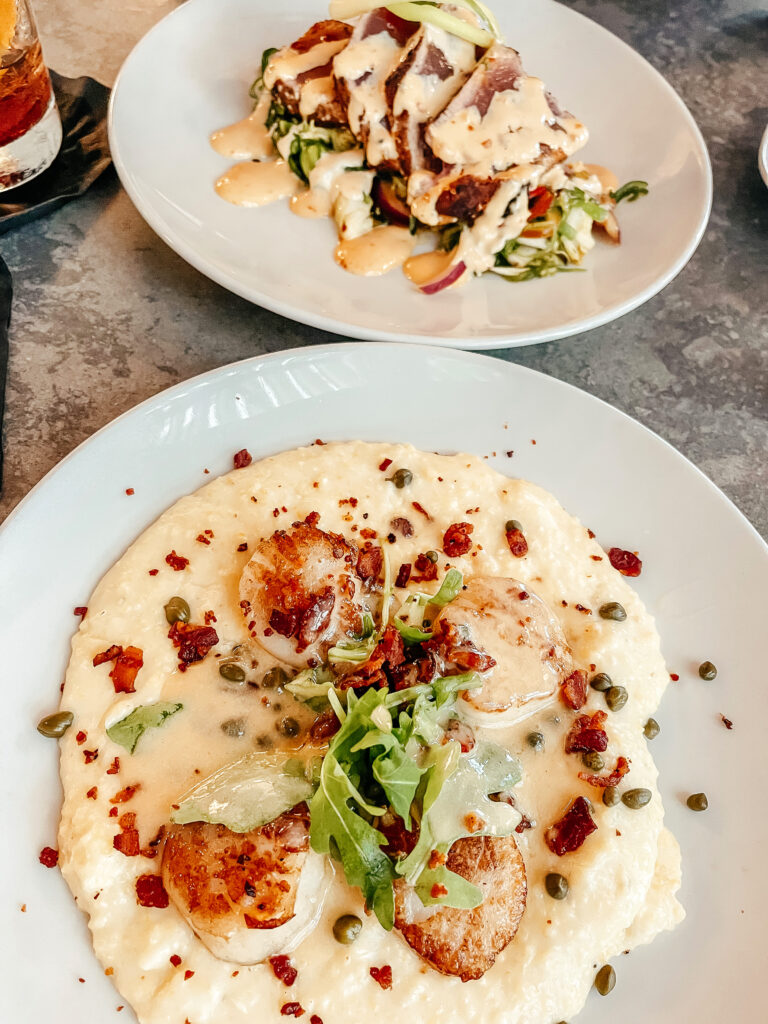 +++
Raw & Juicy
Raw & Juicy is located in Alys Beach. It's the perfect (and Instagram-worthy) little spot to stop at for a juice, smoothie or breakfast. We loved stopping there on our bike rides to grab a quite drink and snack.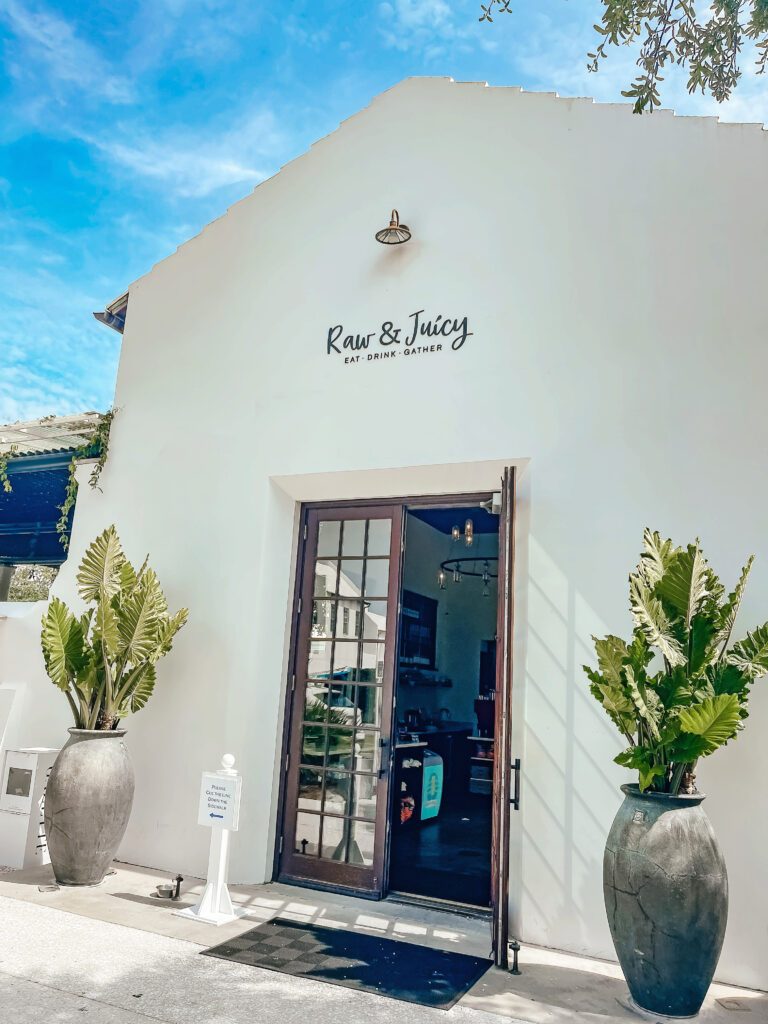 +++
La Crema Tapas & Chocolate
La Crema Tapas & Chocolate is a tapas-lovers dream! This quaint little spot is in Rosemary Beach. Brad and I were blown away by all the tapas you can choose from. We had a hard time stopping! While we didn't try out their chocolate, they are definitely known for it from what we have been told.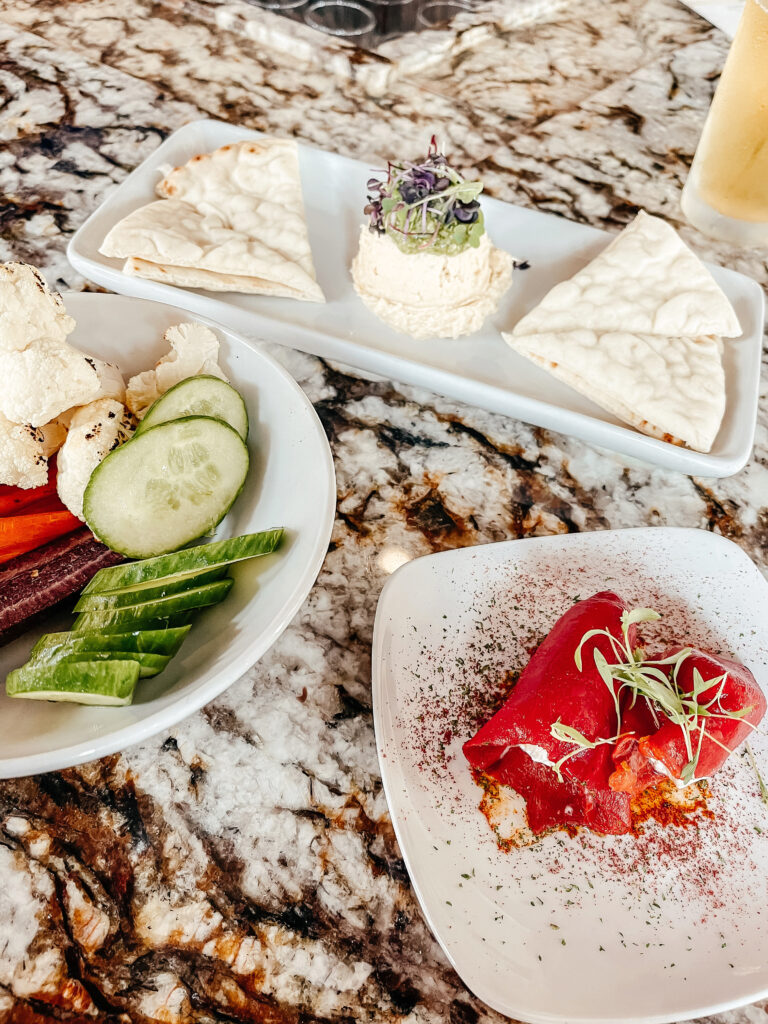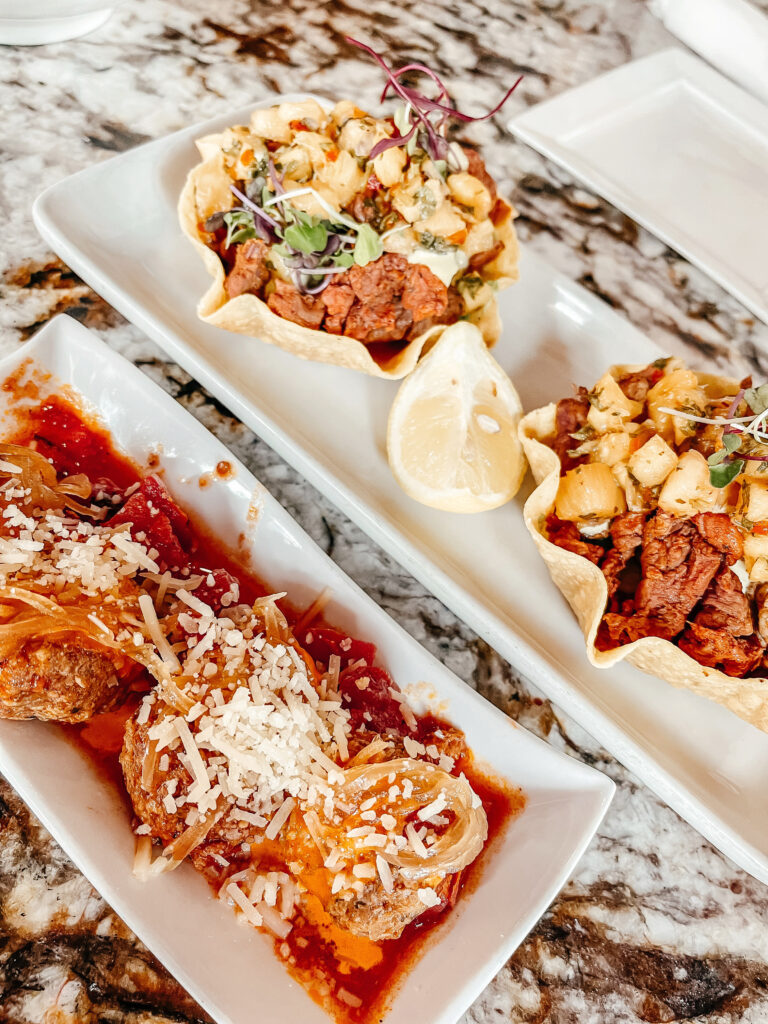 +++
Charlie's Cafe
Charlie's Cafe is a cute little coffee and donut stop. They had the best coffee in town and I wanted to go back everyday!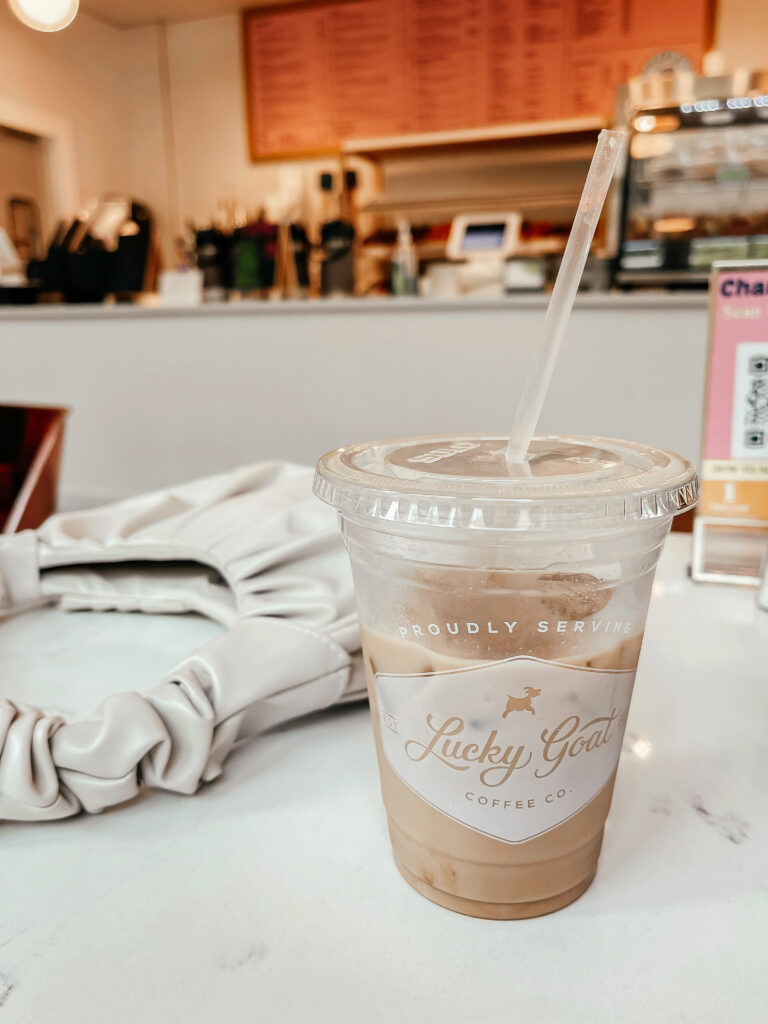 +++
La Cocina Latin Kitchen
La Cocina Latin Kitchen is located in Seacrest Beach (right between Rosemary Beach and Alys Beach) and it has some super delicious grub! Their guacamole and tacos were so stinking good!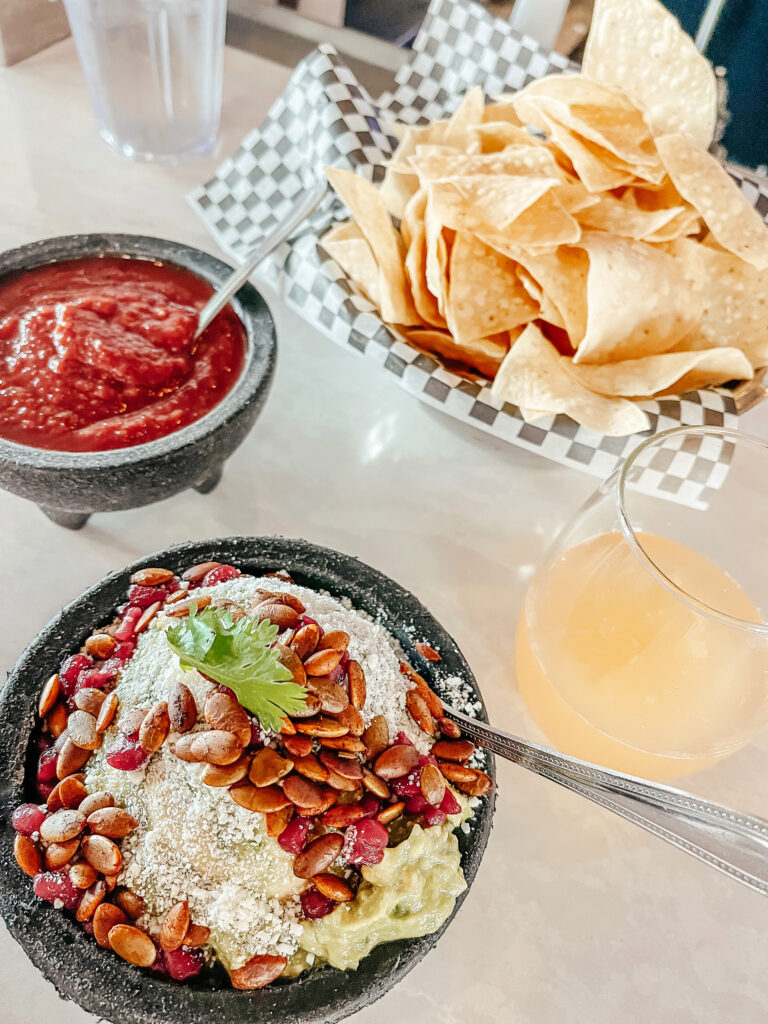 +++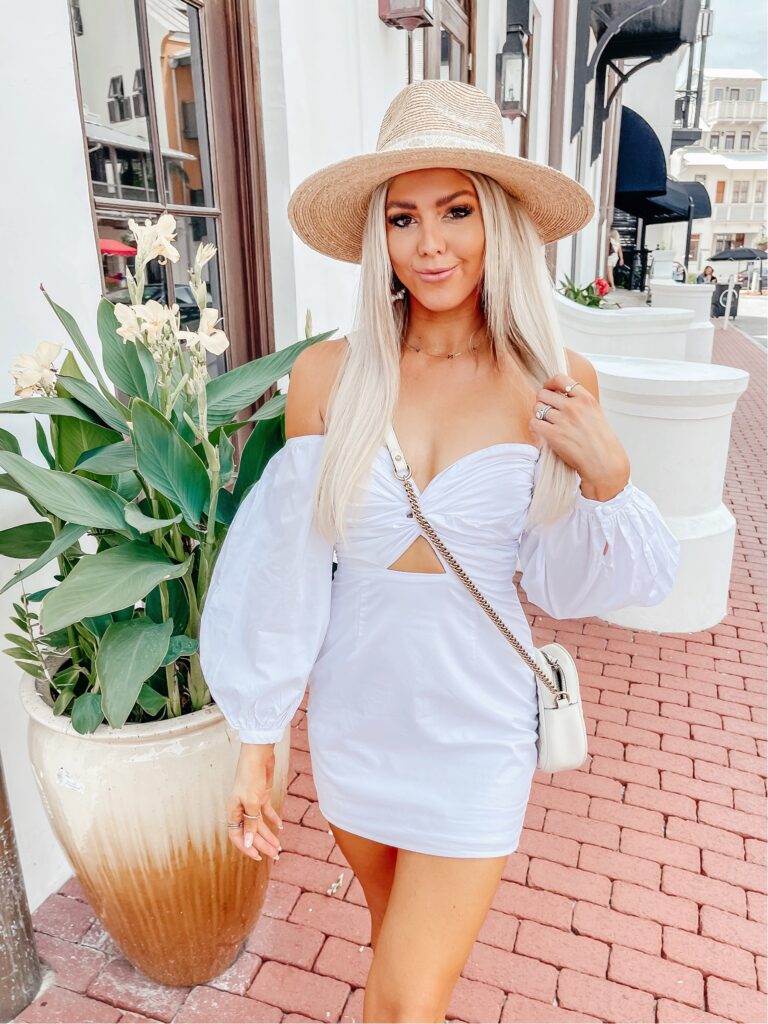 Things to Do
Brad and I are pretty low key when it comes to vacations! We like to keep things relaxed (and delicious obviously). 🙂 Most of our days consisted of going for a walk, run or bike ride, coffee stops, lunch dates, beach or pool time and then relaxing and going out for dinner. AND REPEAT. 🙂
Most days we would:
Go for walks/runs
Go on bike rides
Coffee stops
Window shop the stores
Lunch dates
Beach time – love that they have chairs and umbrellas set up for you!
Pool hangs
Dinner dates
RELAX, RELAX, RELAX!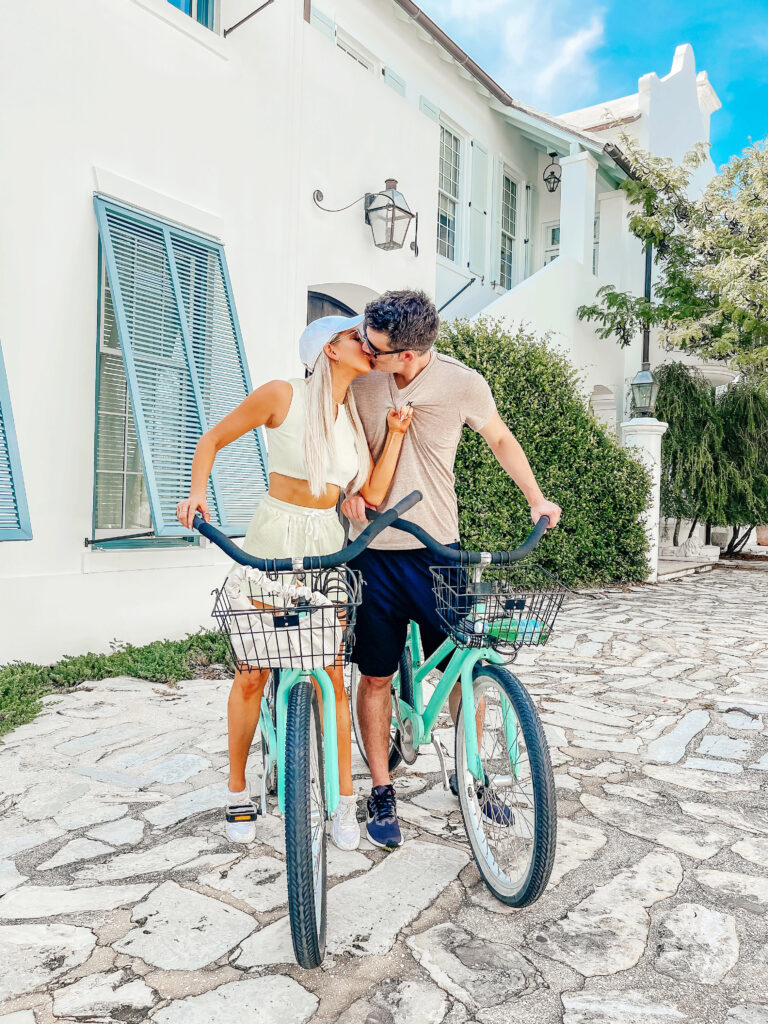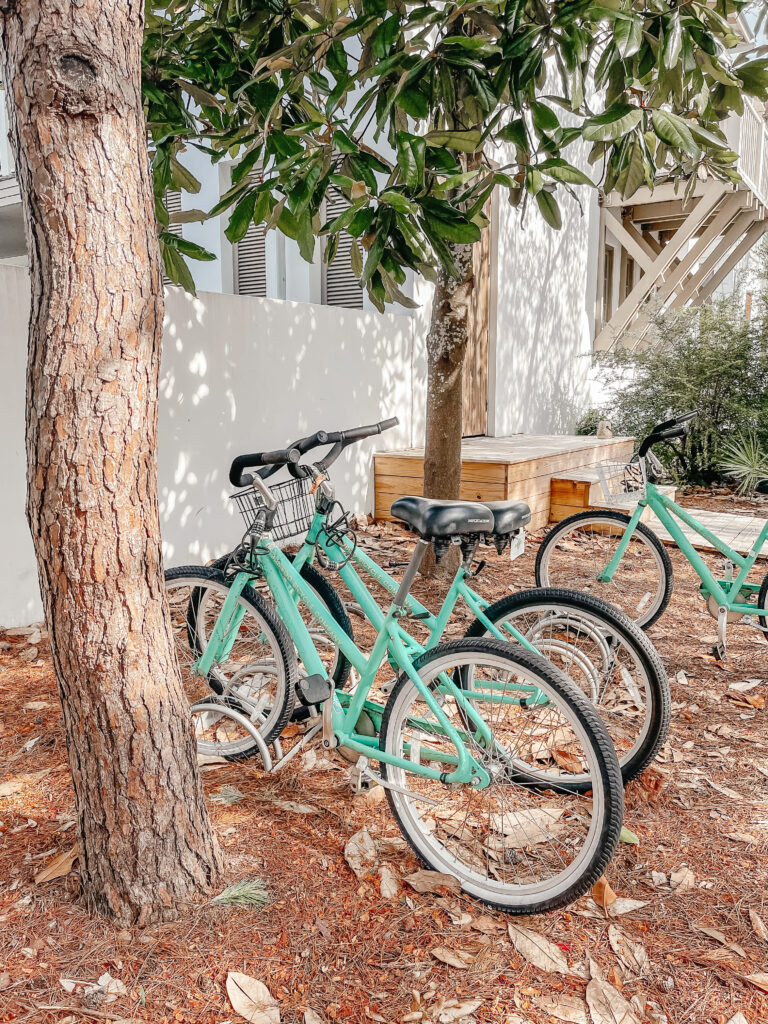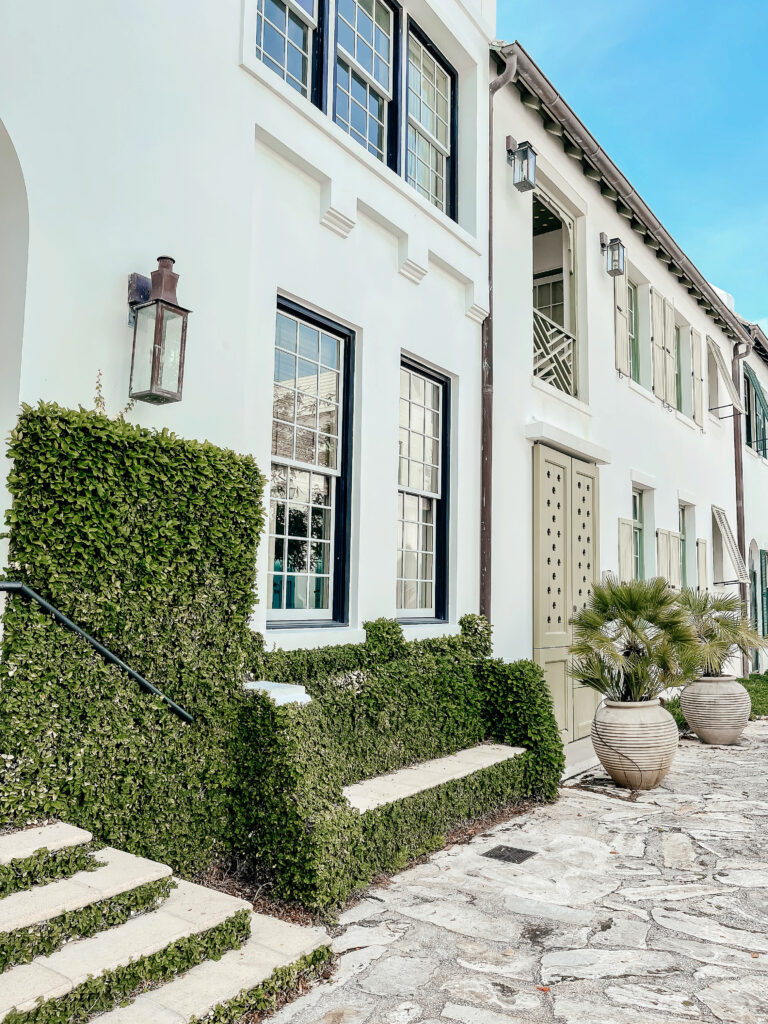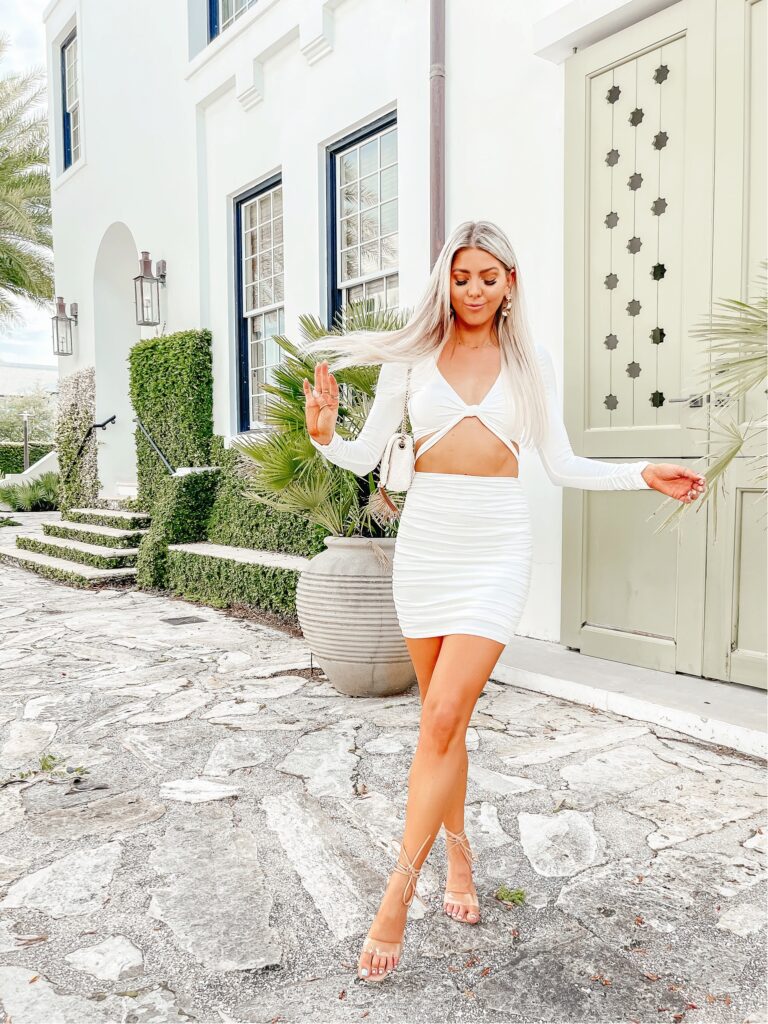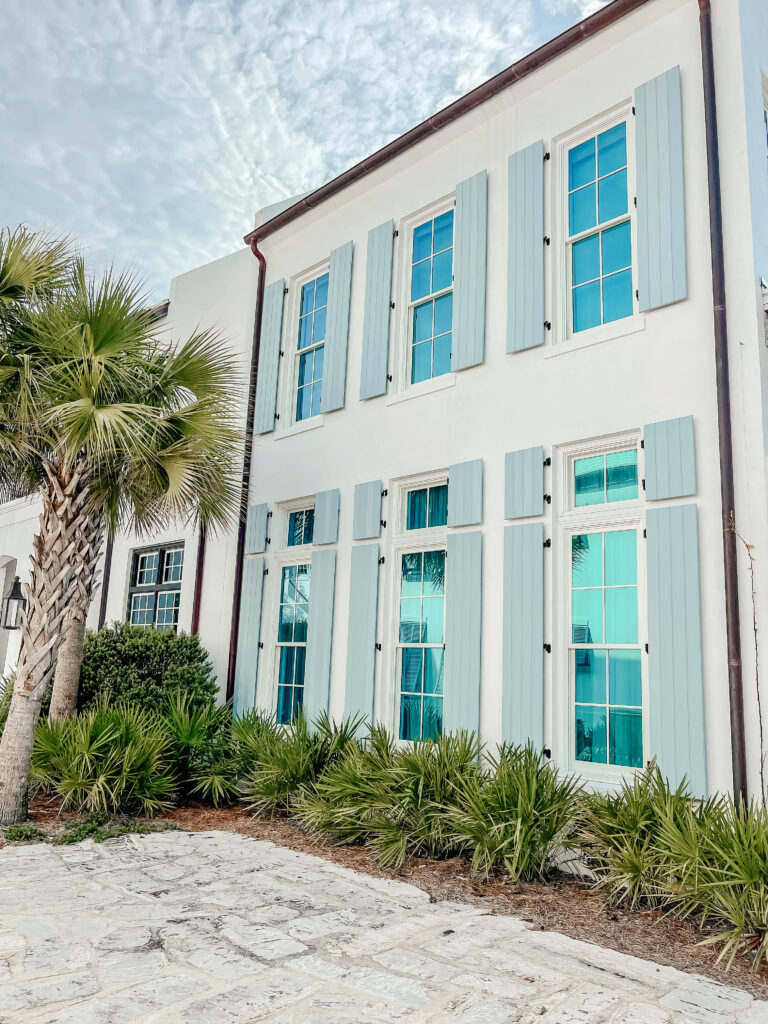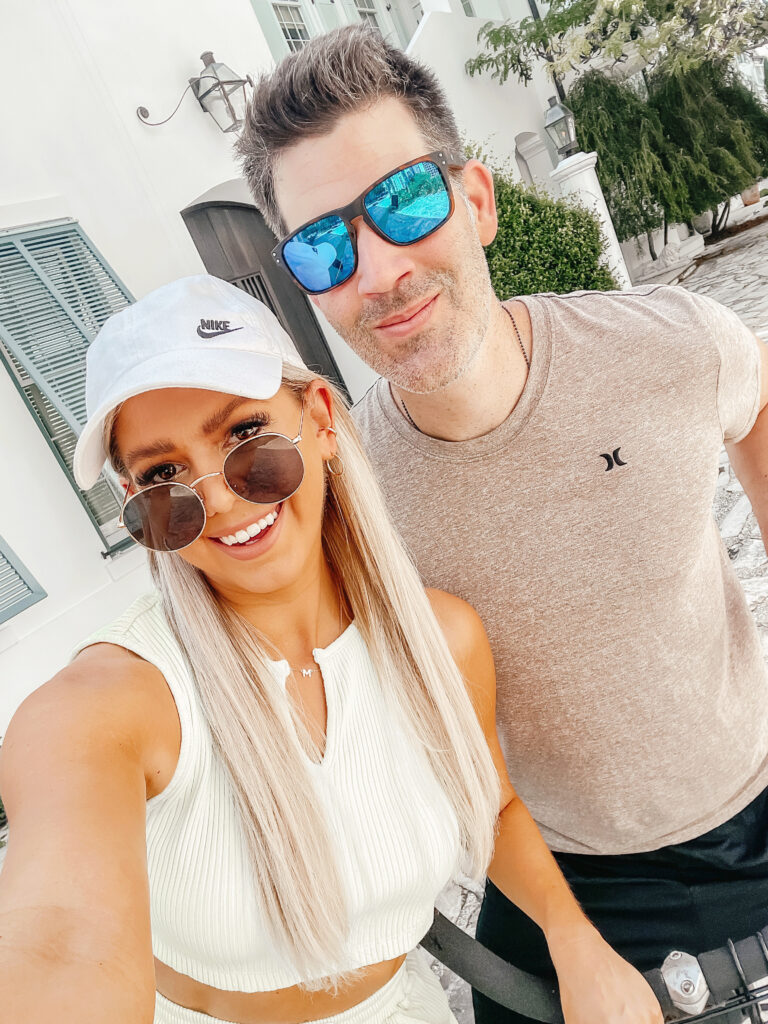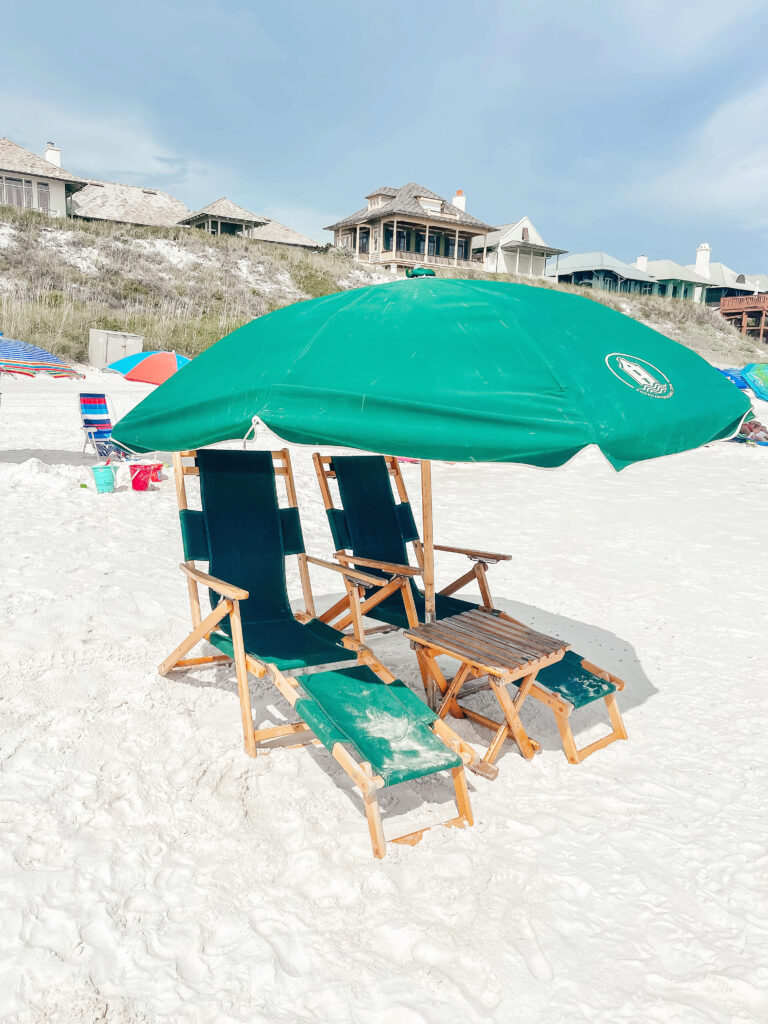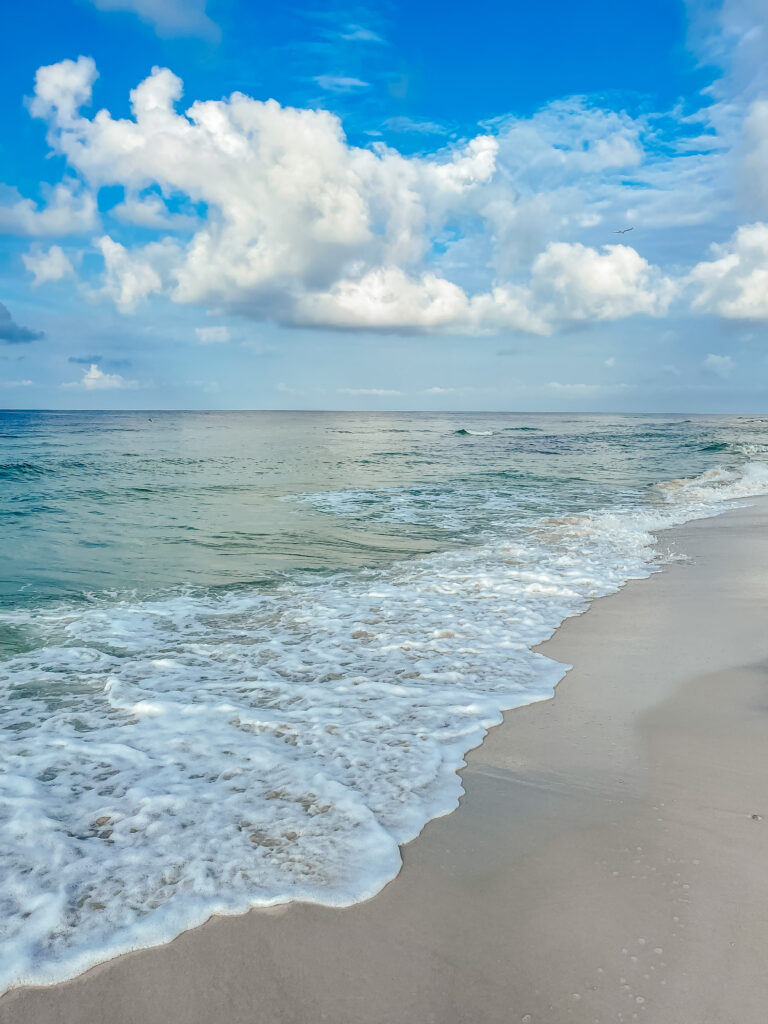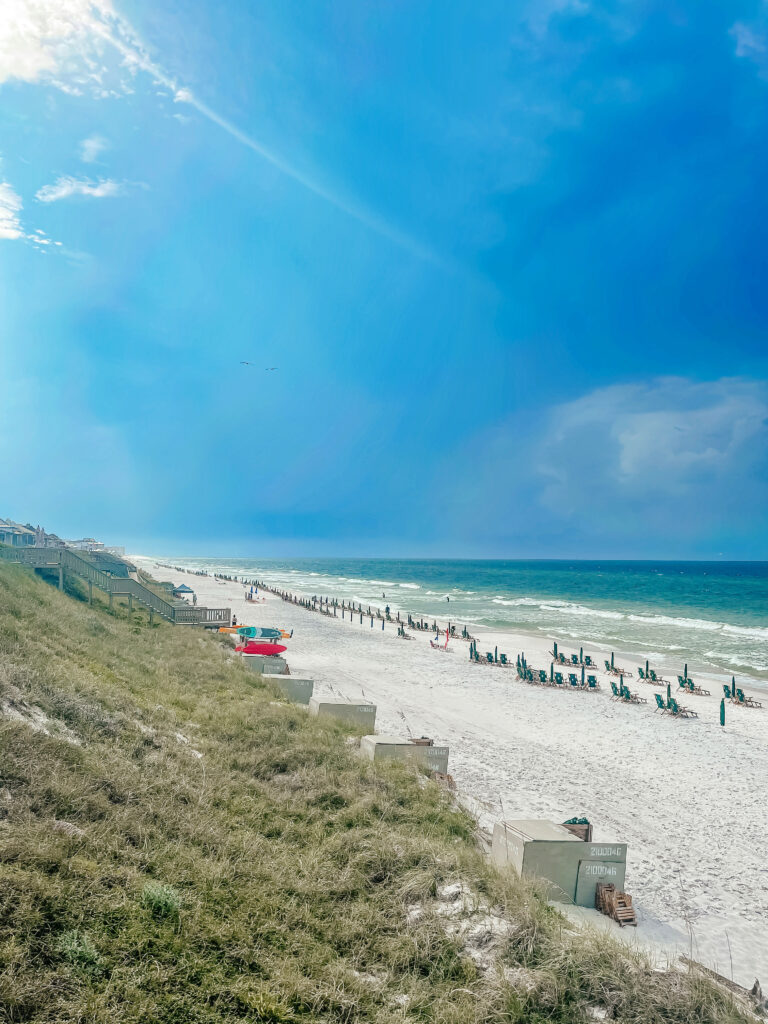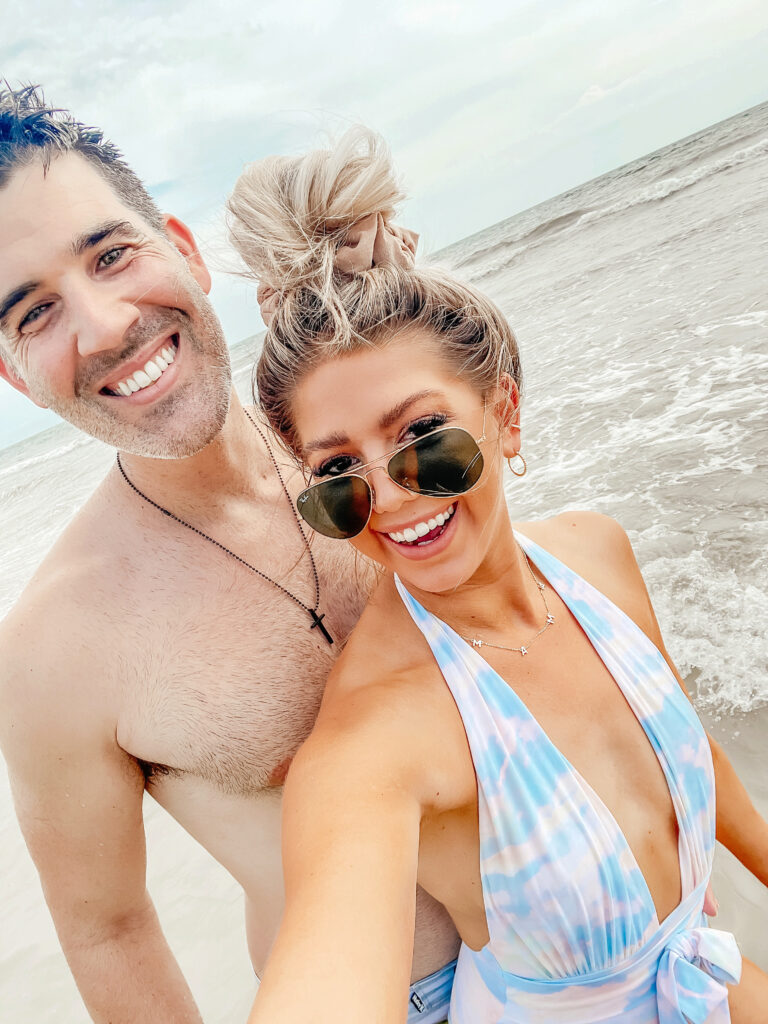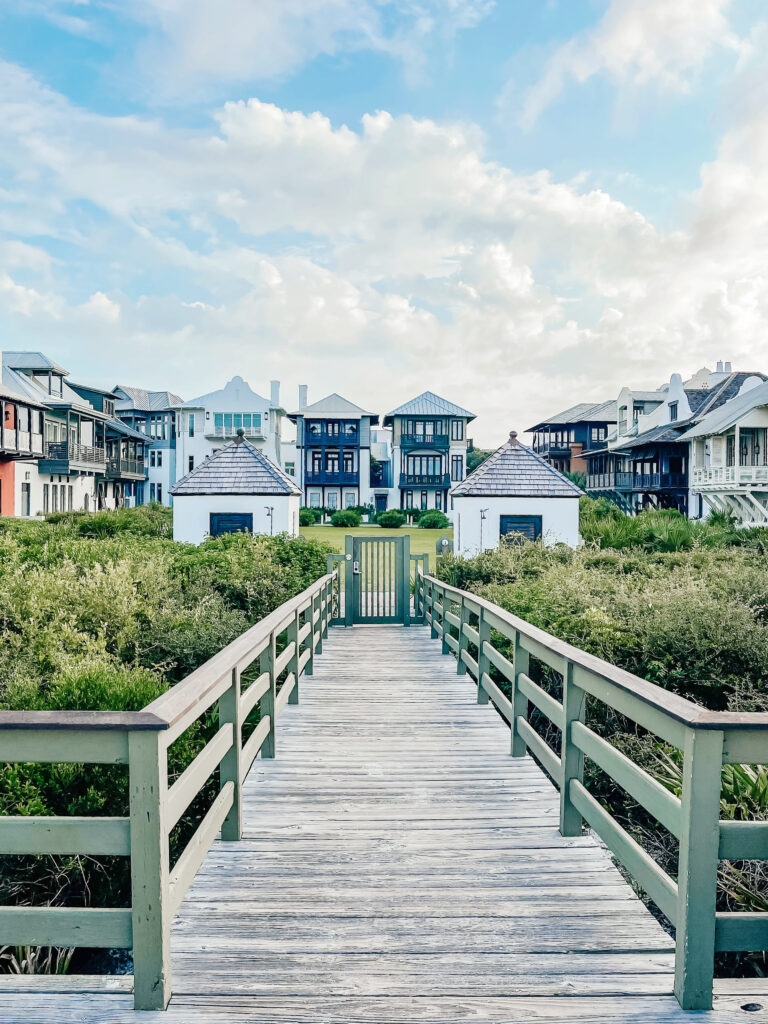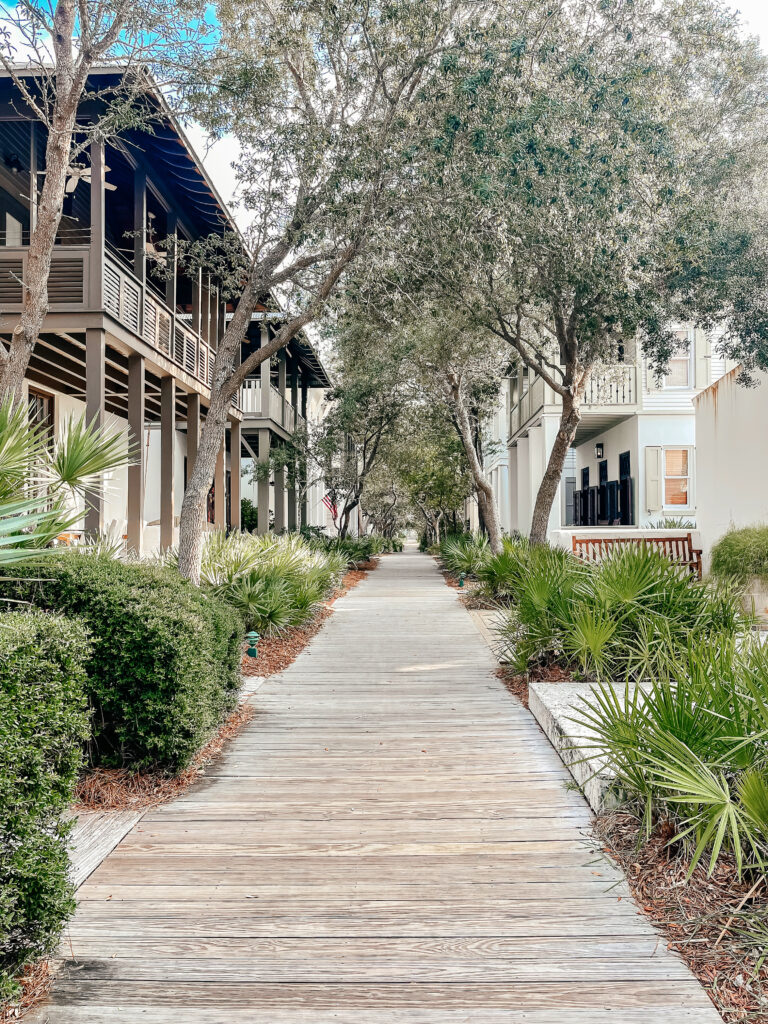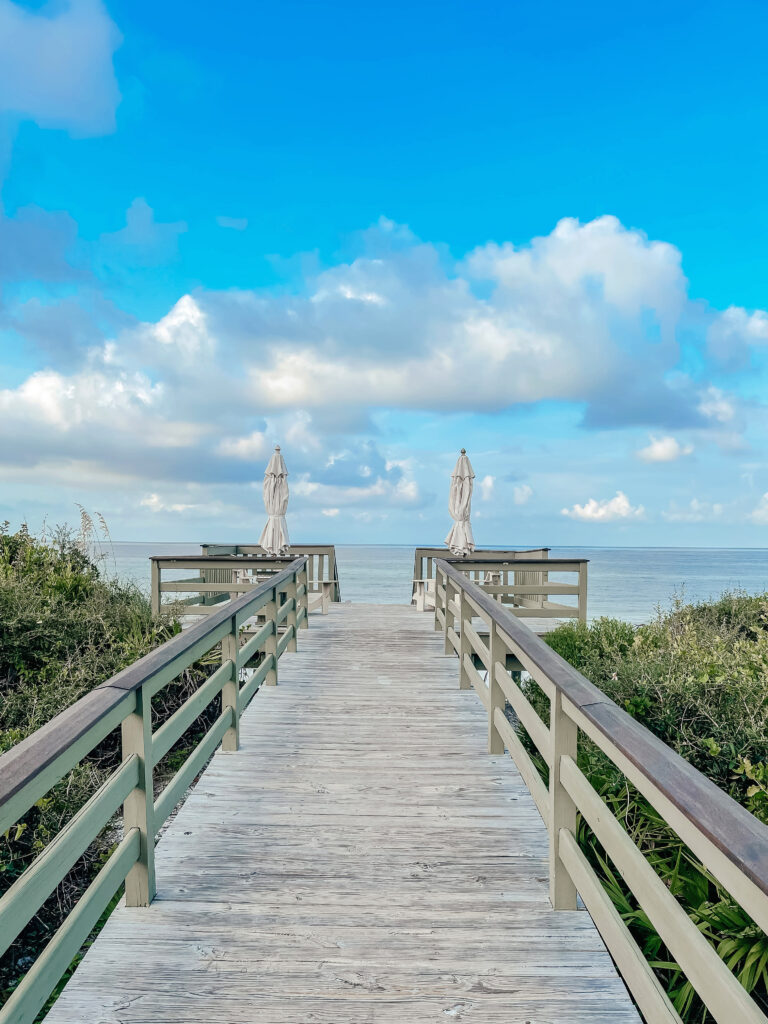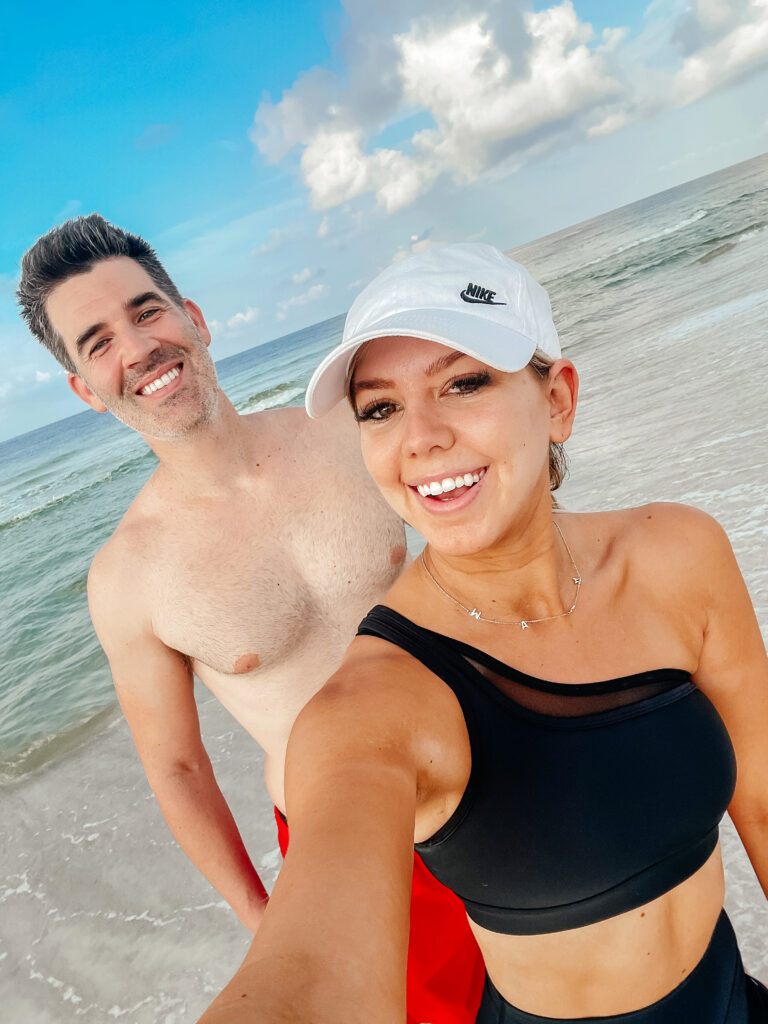 Overall Experience
Brad and I cannot say enough great things about Rosemary Beach. We fell in love with the 30A area last Spring and we are so glad we chose it again for our babymoon. It truly is a super relaxing, low key spot. The pace of life is a lot slower and it forces you to truly relax and take life slower. Which is something we look for in a vacation spot!
Rosemary Beach is so charming and has all the amenities you could need. From the stunning views to the already set up pools and beaches to the most amazing selection of dining experiences, we are pretty confidant you would love it there as much as we do!