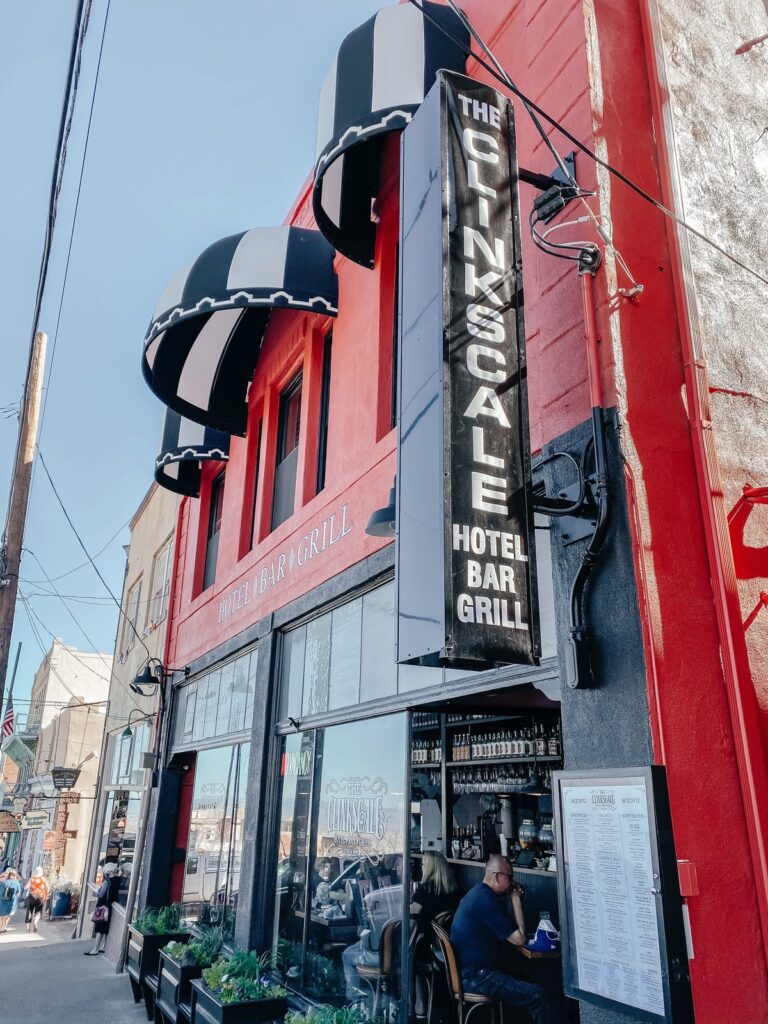 One of Brad and my favorite things about living in Arizona is the diversity of places you can spend your time when you need a little getaway. We love to travel north of Scottsdale and visit other Arizona cities and towns. One of the spots we love to visit is Jerome, Arizona. Just a short hour and a half(ish) drive from Scottsdale, Jerome is an old copper mining town. It's historical charm and stunning mountain views make it a must stop if you're traveling through Arizona. We recently spent a couple days there and wanted to share our experience with you!
Where We Stayed:
We stayed at the Clinkscale Hotel and Bar located in the heart of downtown Jerome. Built in 1899, this newly renovated hotel and bar has all the charm of historic Jerome but with a modern flare. This boutique hotel has six charming rooms and a top-notch restaurant and bar with the most amazing modern American cuisine and unqiue craft cocktails. Literally some of the best food we've had in a while. It's so, so good!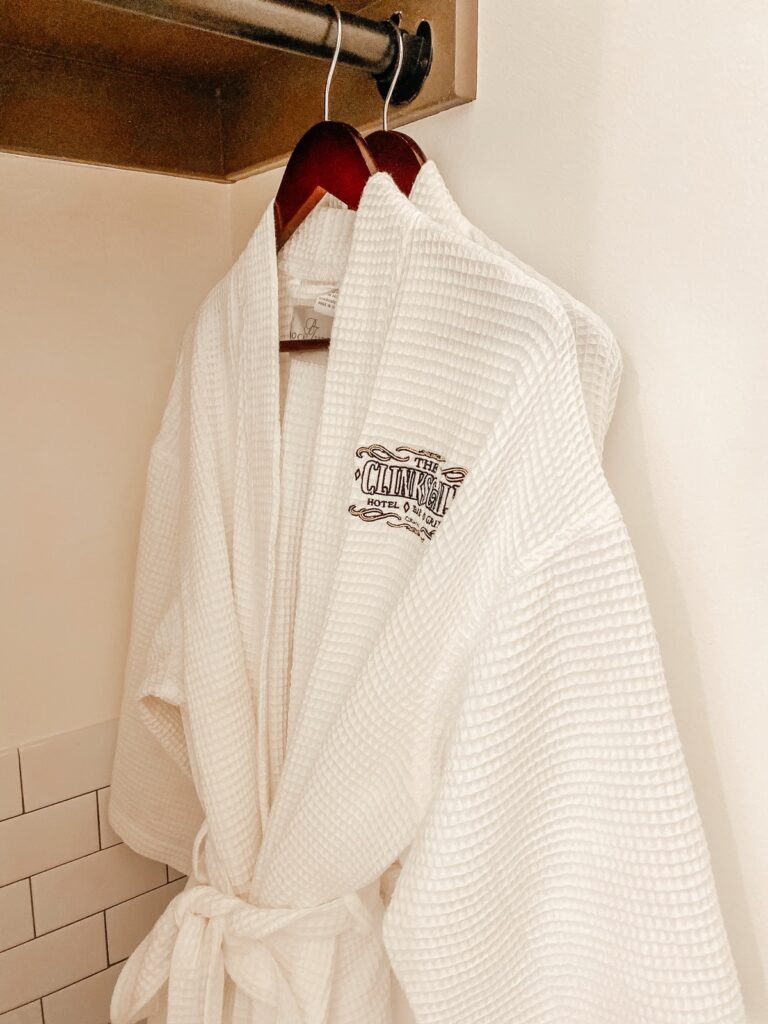 The Daisy Room:
Located just above the restaurant was our room: The Daisy Room. It had all the historical charm of staying in a historical boutique hotel but with touches of modern decor and amenities. We loved that each room had a theme and the vibe of the room aligns to it. The Daisy Room had all the sweet floral vibes and the bathroom was updated and stunning!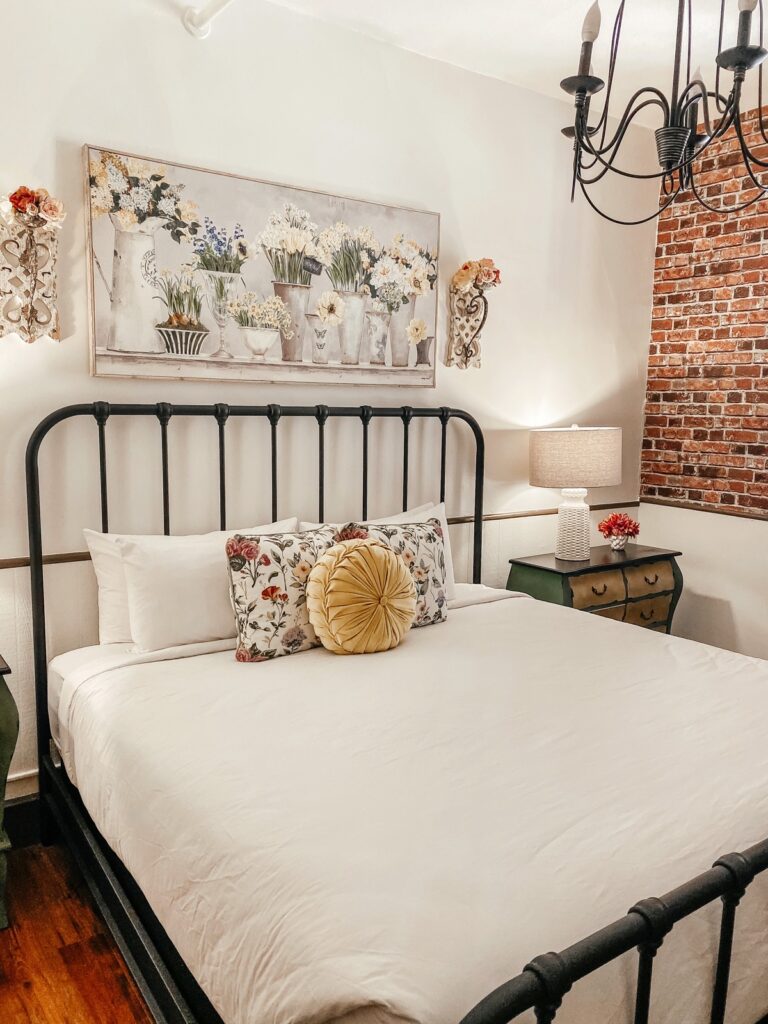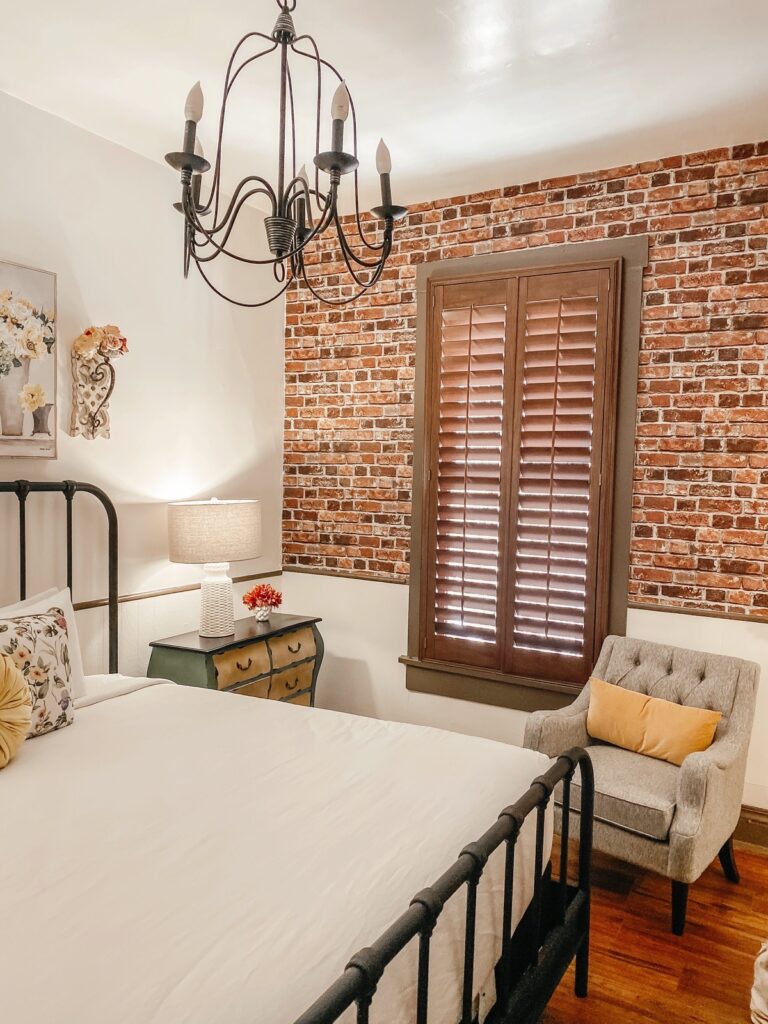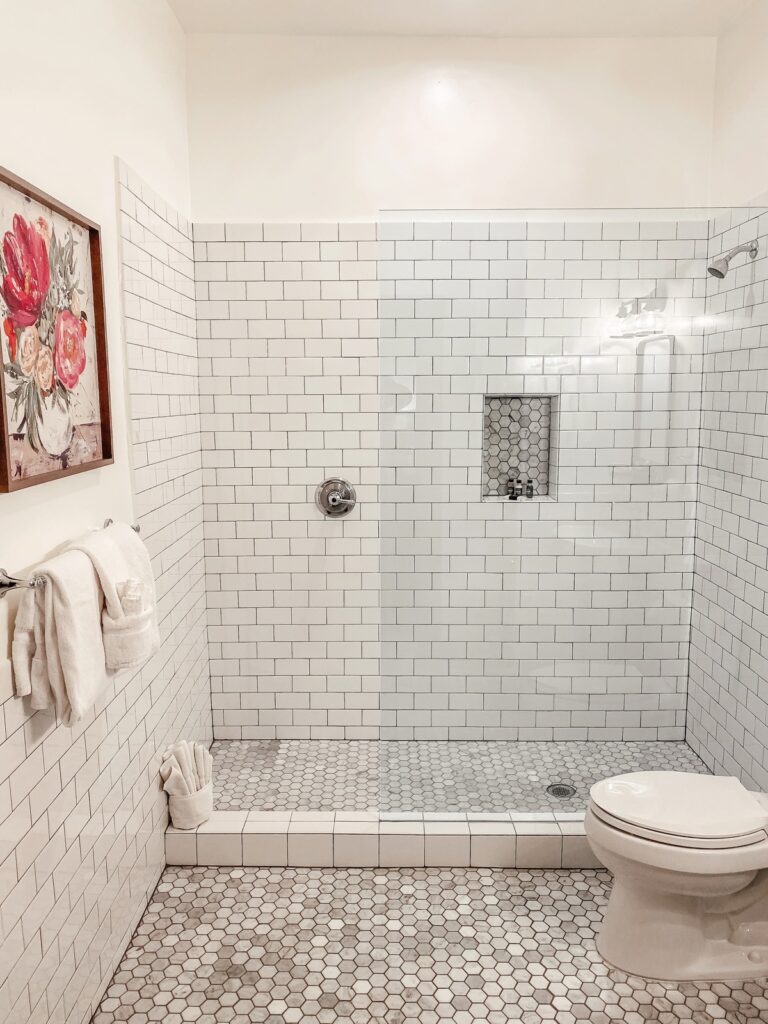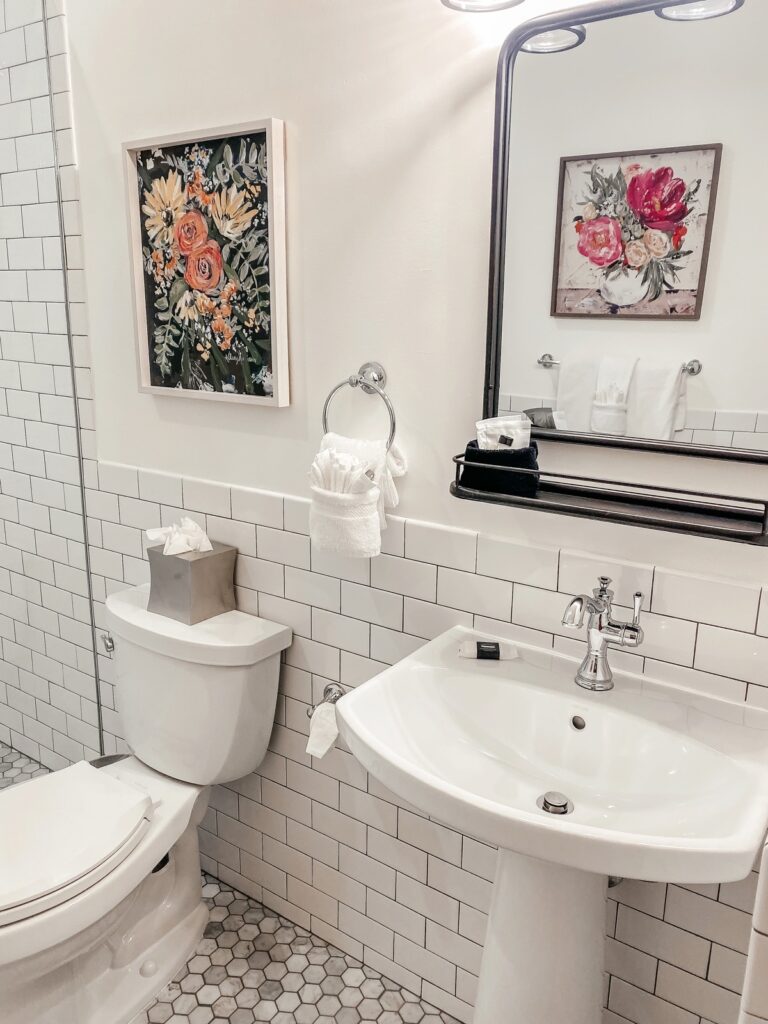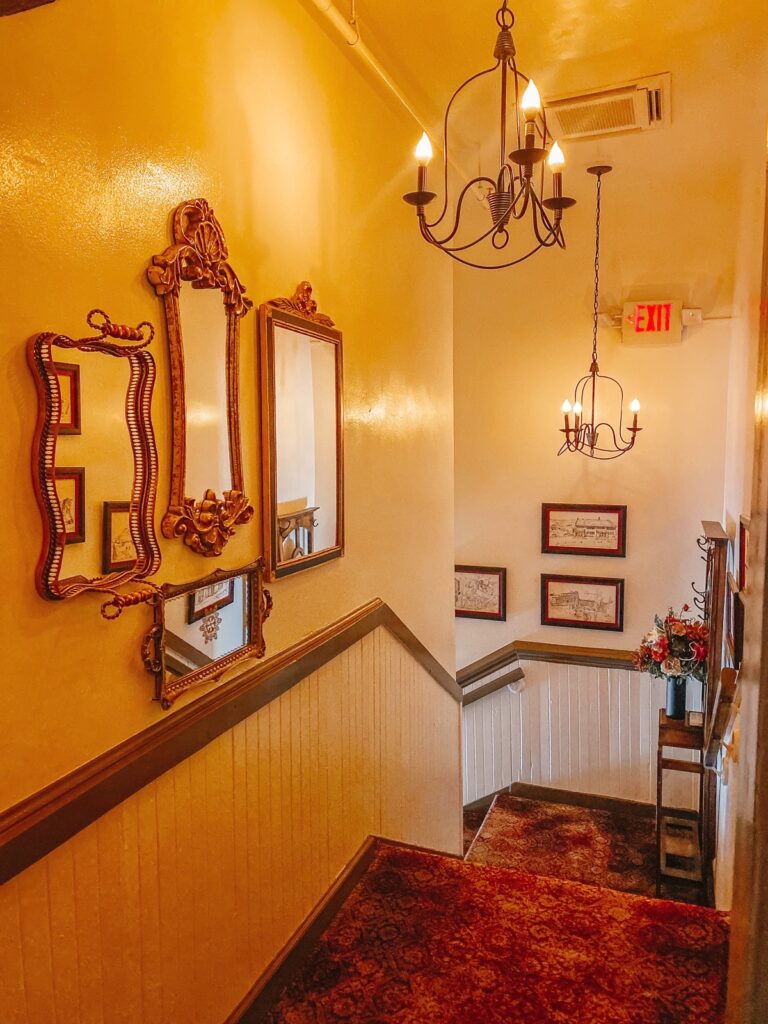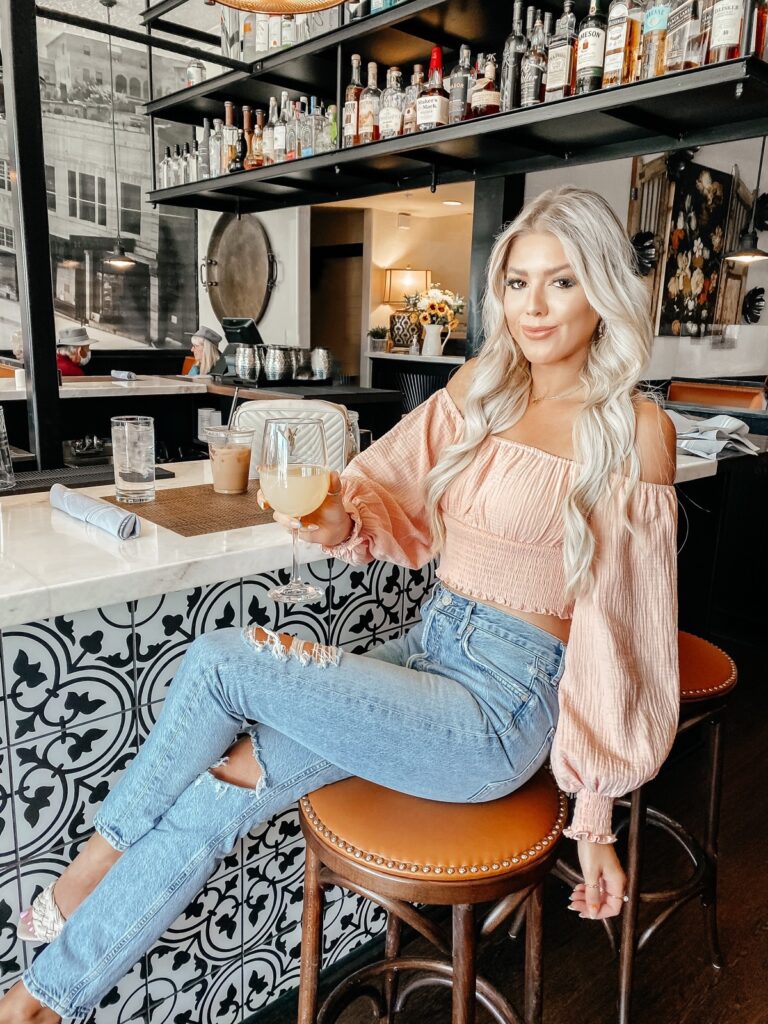 Brunch at The Clinkscale:
Now, onto the food! We were able to enjoy a couple delicious brunches during our stay at The Clinkscale. When I say the food was out of this world, that is no exaggeration! Highly recommend the grilled cheese and tomato soup. It was so good that Brad and I had to enjoy it two times in one day (oops!). It's made with cheddar AND goat cheese. I mean… hummina, hummina! They also have one cent mimosa refills until two during the week. You know your girl loves a little champagne! Was so impressed with their brunch and lunch menu and the options they have!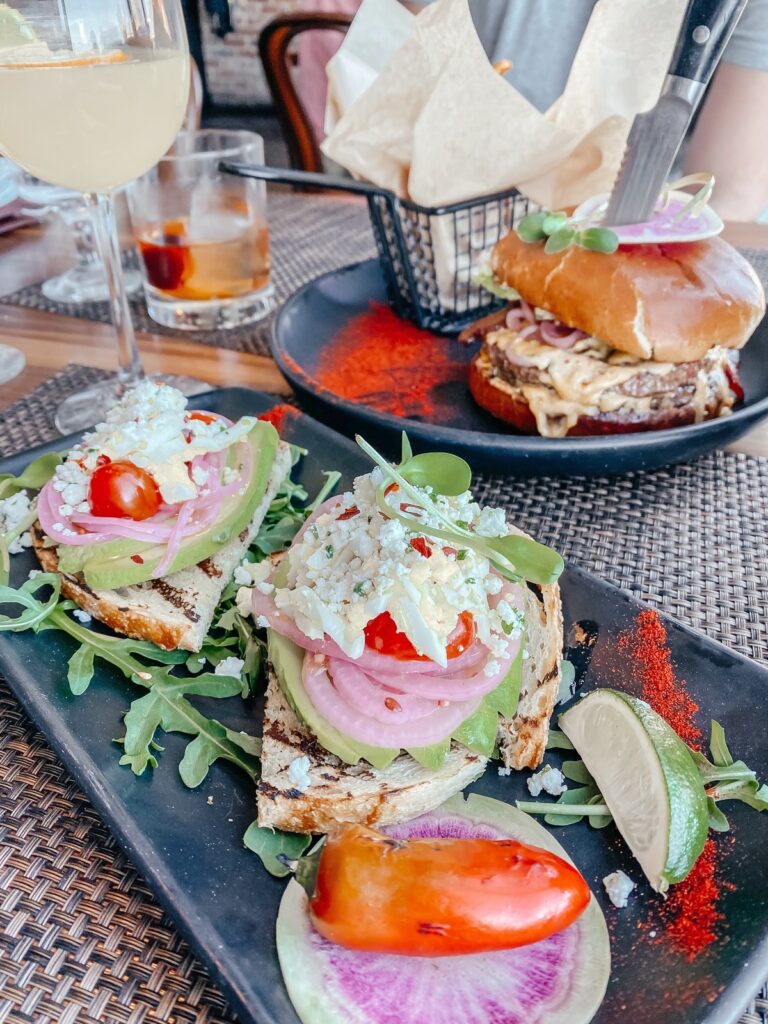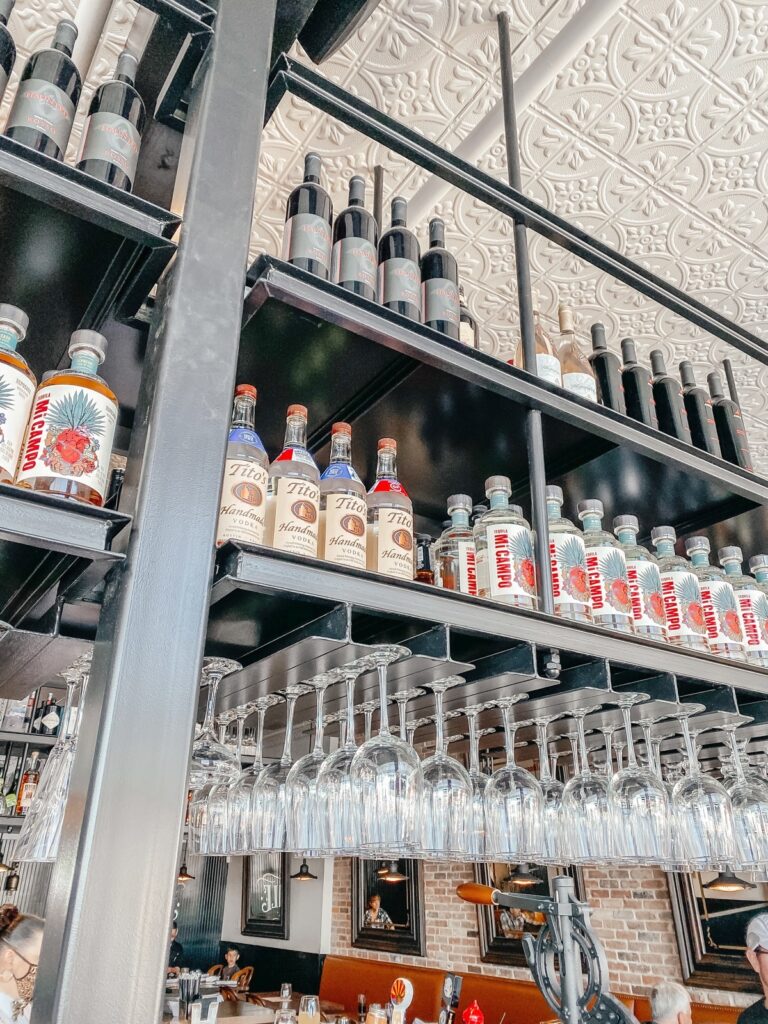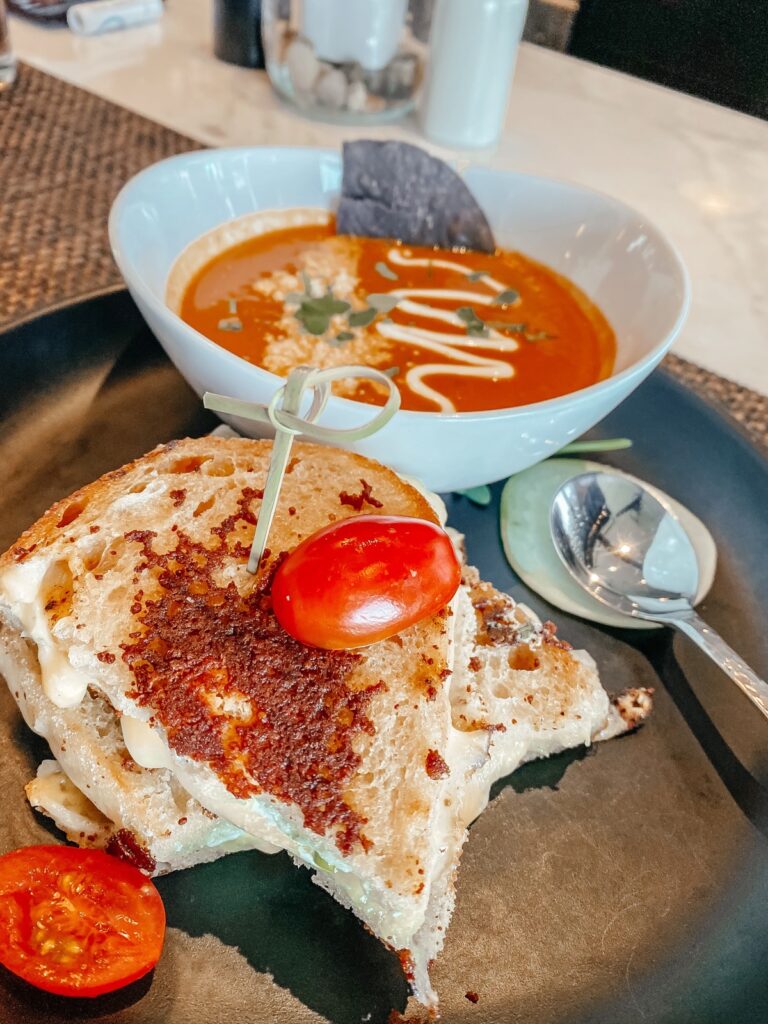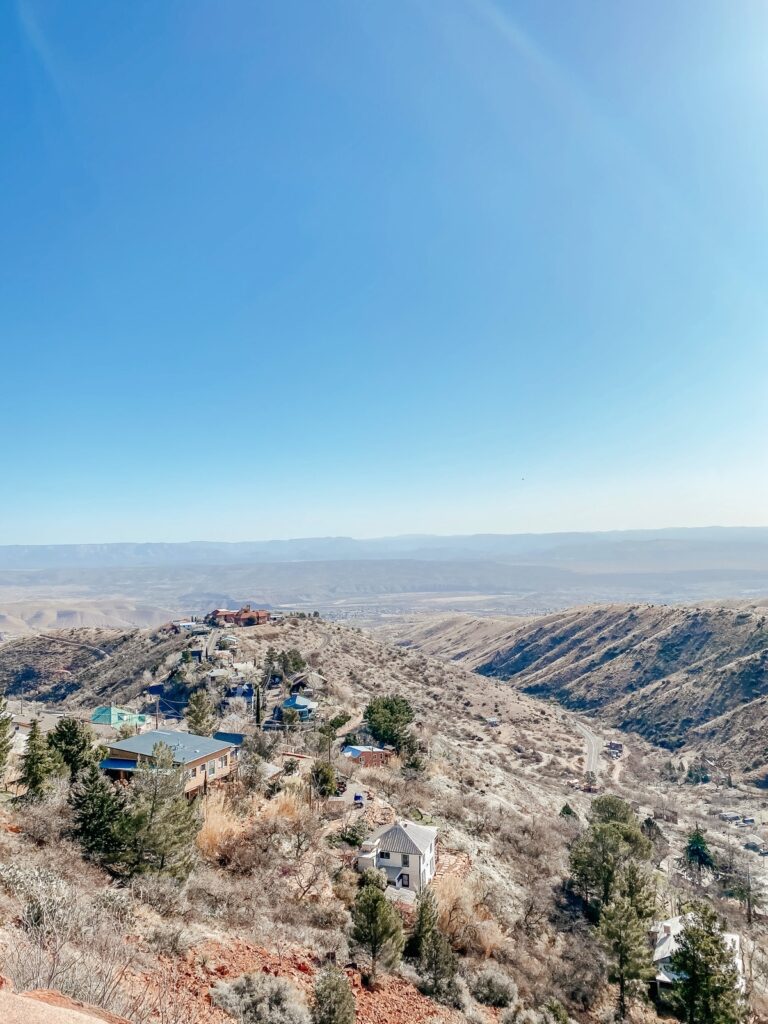 Morning Walks:
One of our favorite things to do on vacation is wake up early and enjoy the fresh morning air. Jerome is a whopping 5,066 feet in elevation and has a lot of rolling hills and streets you can walk or run. Brad and I spent both mornings exploring and finding new scenic lookouts to run to and enjoy. We love the beautiful views of the Verde Valley Afterwards, a quick coffee shop stop and then onto the day. It was the perfect low-key morning routine!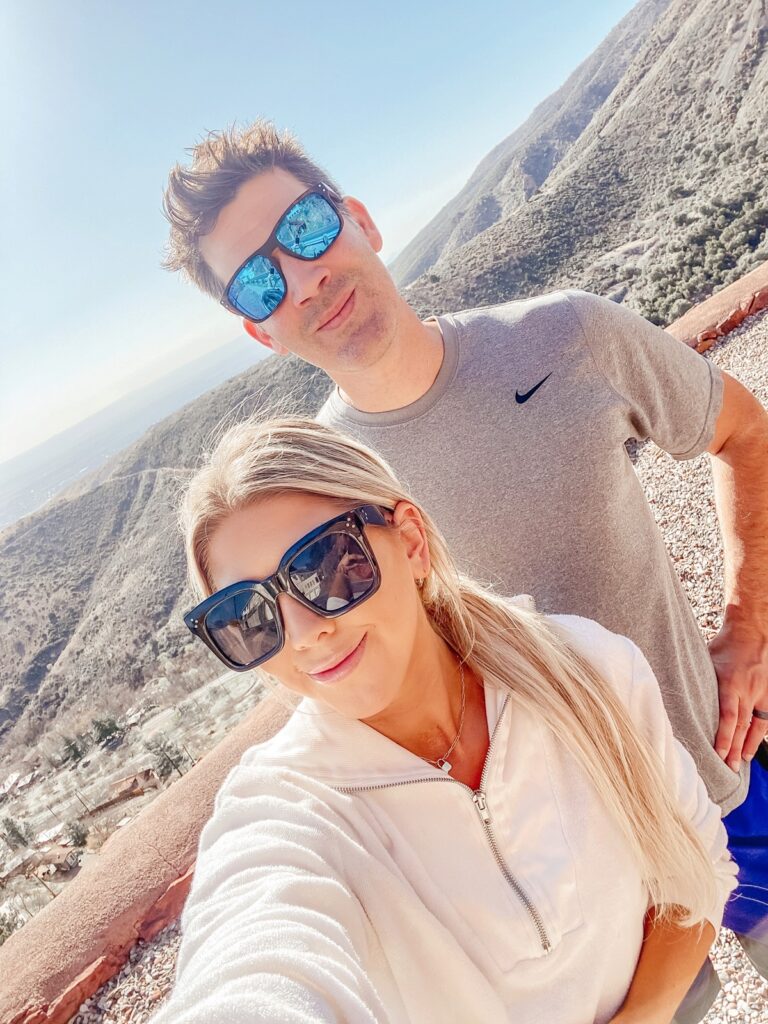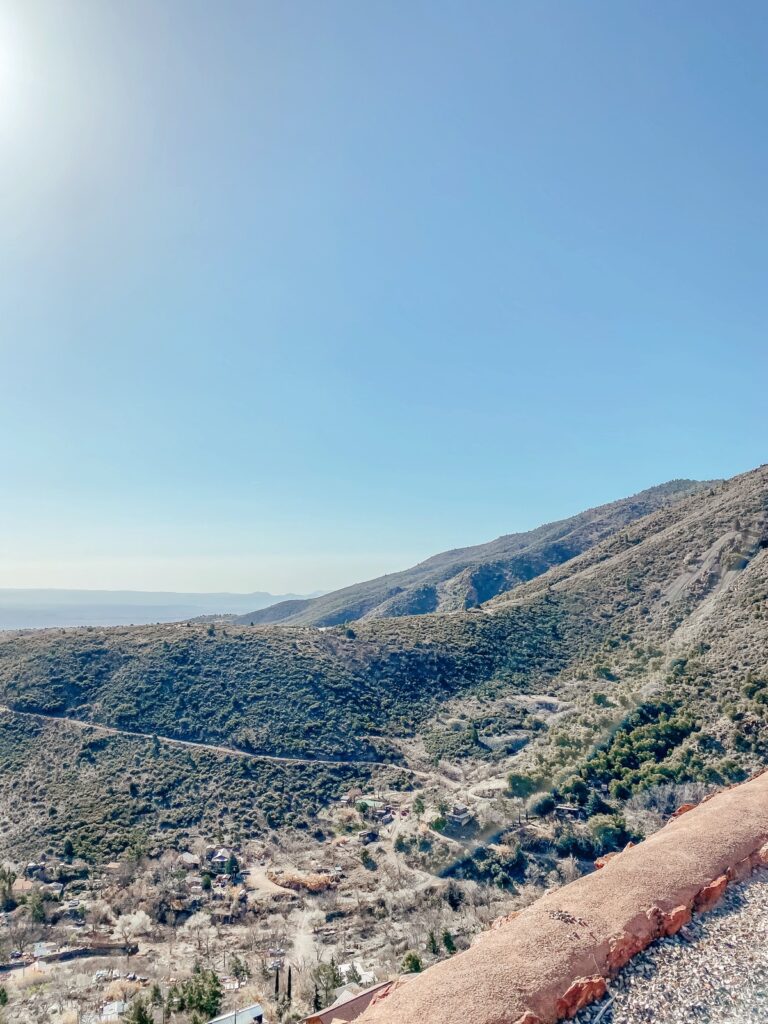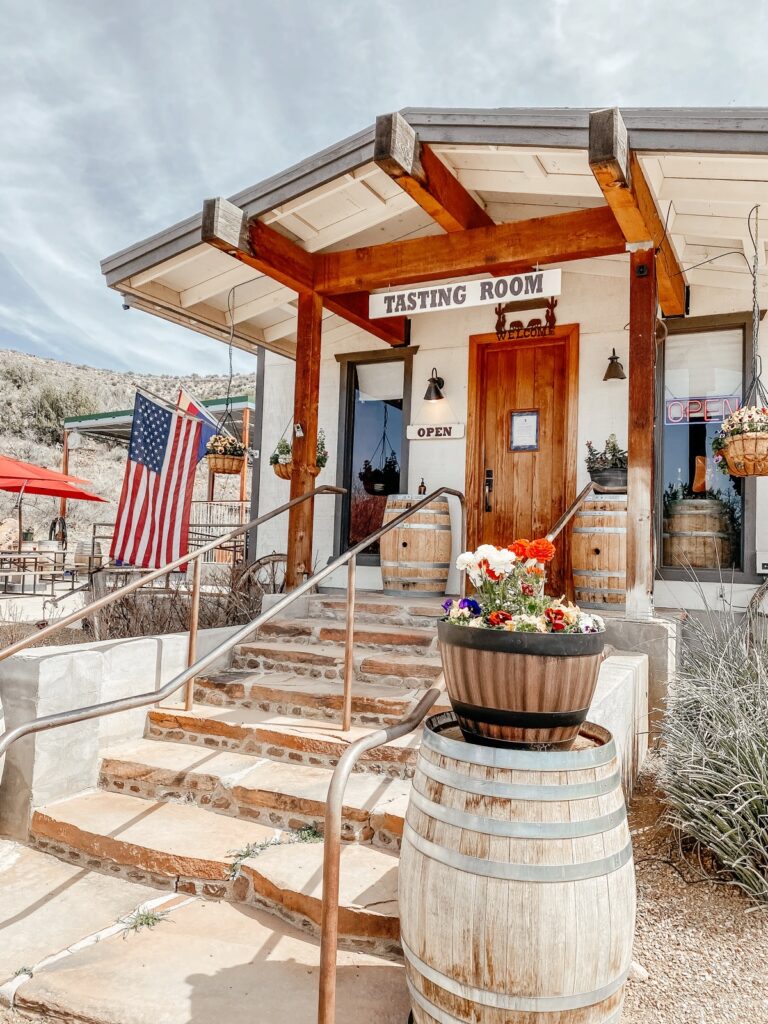 Wineries in Cornville:
Another great thing about Jerome is it's close proximity to Cottonwood and Cornville, Arizona. These towns have a variety of wineries you can visit. Just a short 30 minute drive from Jerome, you can spend the afternoon enjoying a variety of wine tastings at some of the cutest little vineyards. And the wine is SO good!
We went to Javelina Leap Winery and Paige Springs Cellars. Two of our favorites. We also love D.A. Ranch but didn't make it there on this trip. We love how relaxed and chill the wineries are and we love that they are so nearby to Jerome. Makes it easy to get to and enjoy for an afternoon!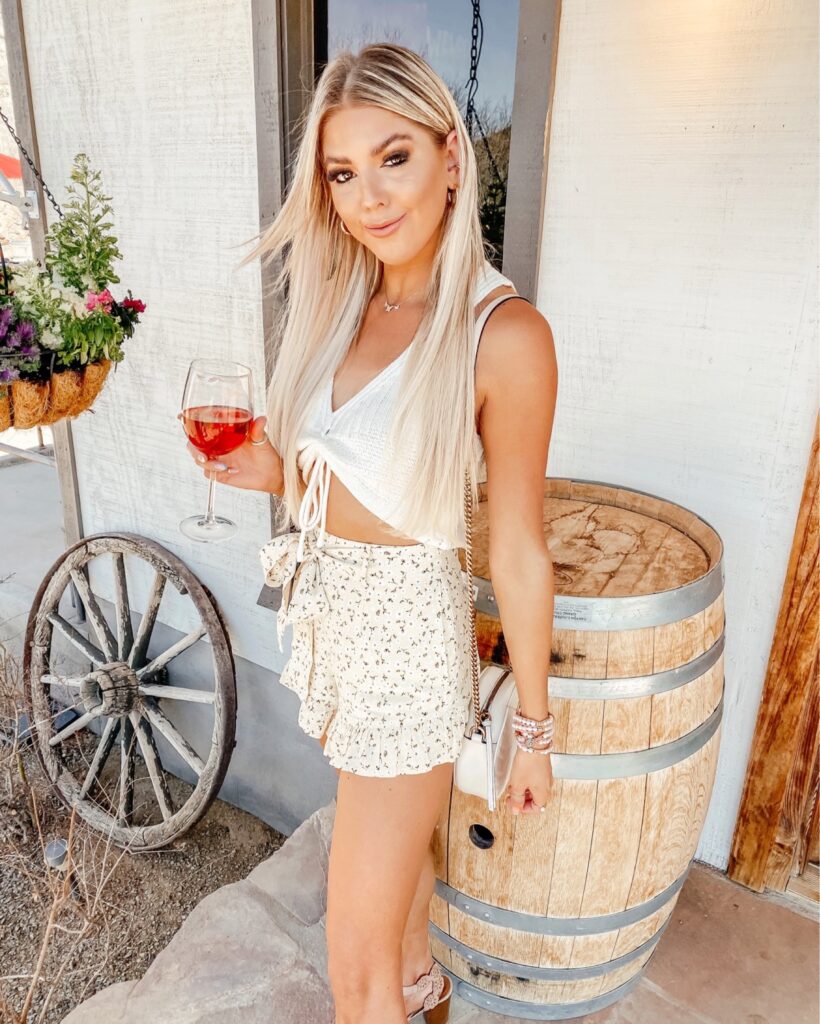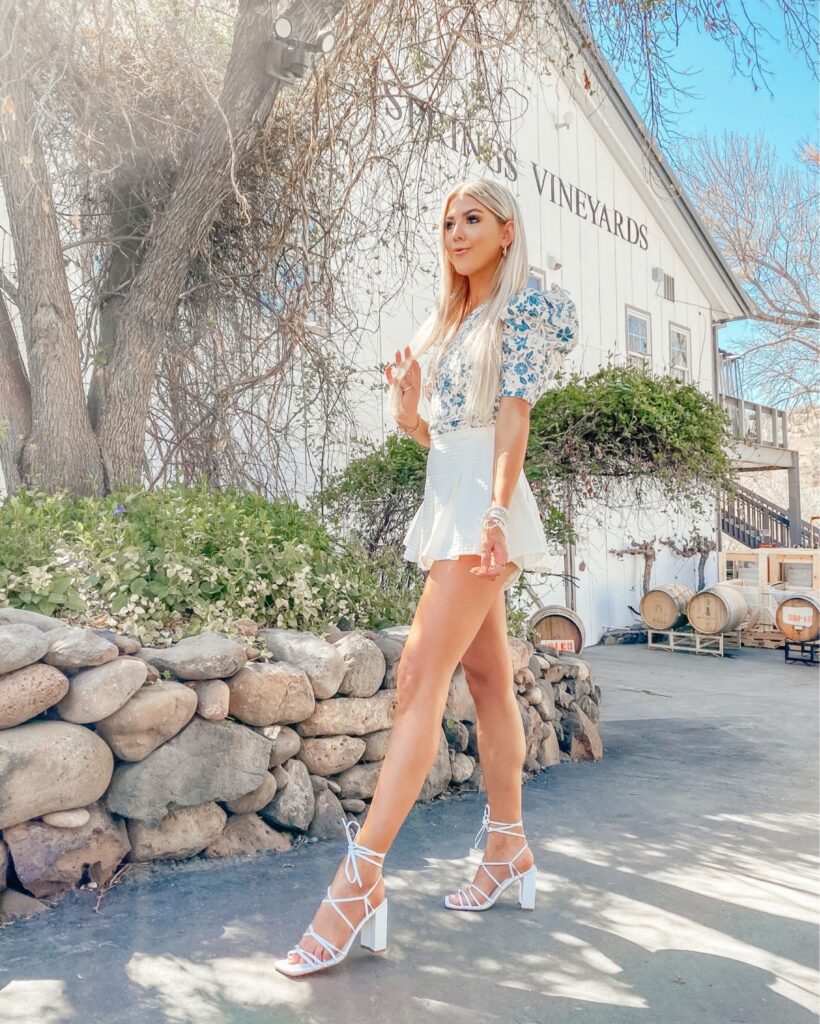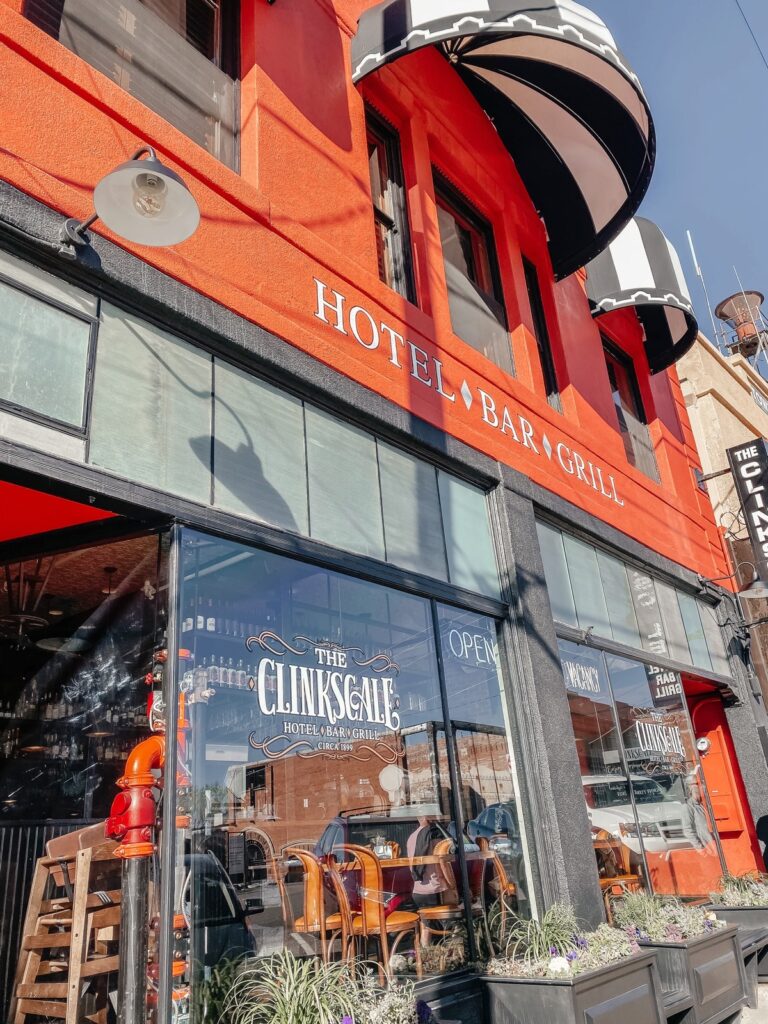 Dinner at The Clinkscale:
After a day of exploring, heading back to the Clinkscale for a romantic dinner beside the window overlooking downtown Jerome is the perfect way to end the day! Their dinner menu is phenomenal and we had such a hard time picking what to get! Highly recommend the Elote -their fire roasted corn with crema, lime and cotija. It was the perfect appetizer. The scallops and pasta & sausage were also fantastic! And don't even get us started on how many dessert options they have. The peach cobbler bread pudding was probably my favorite though! I think we can let the pictures say it all…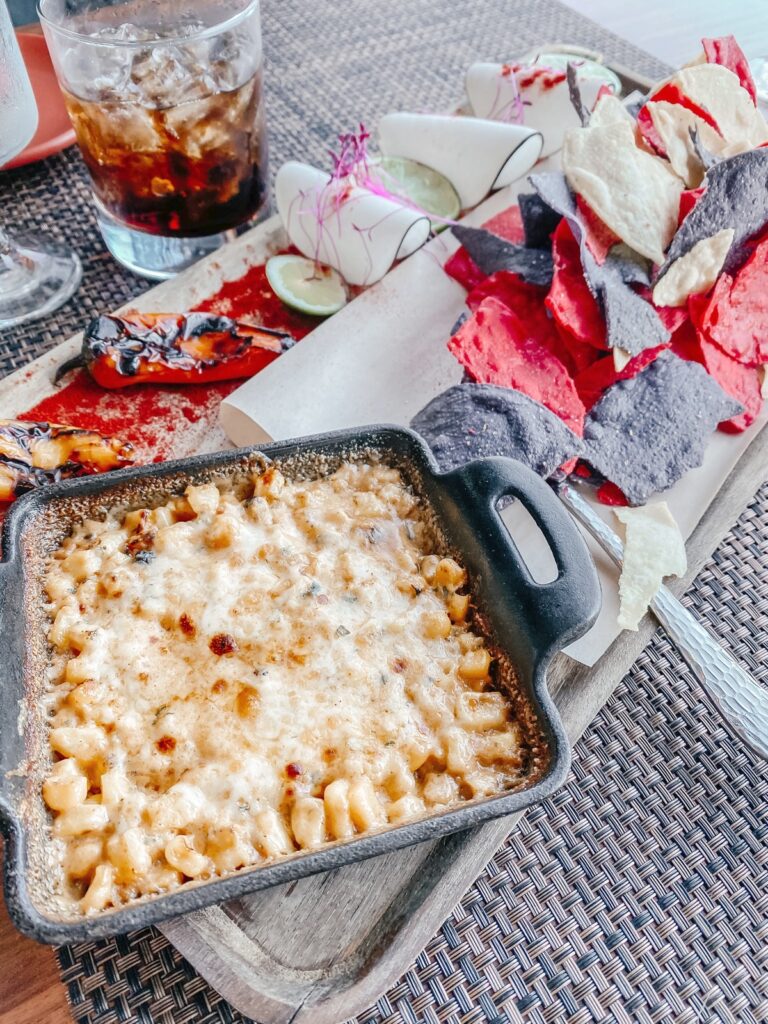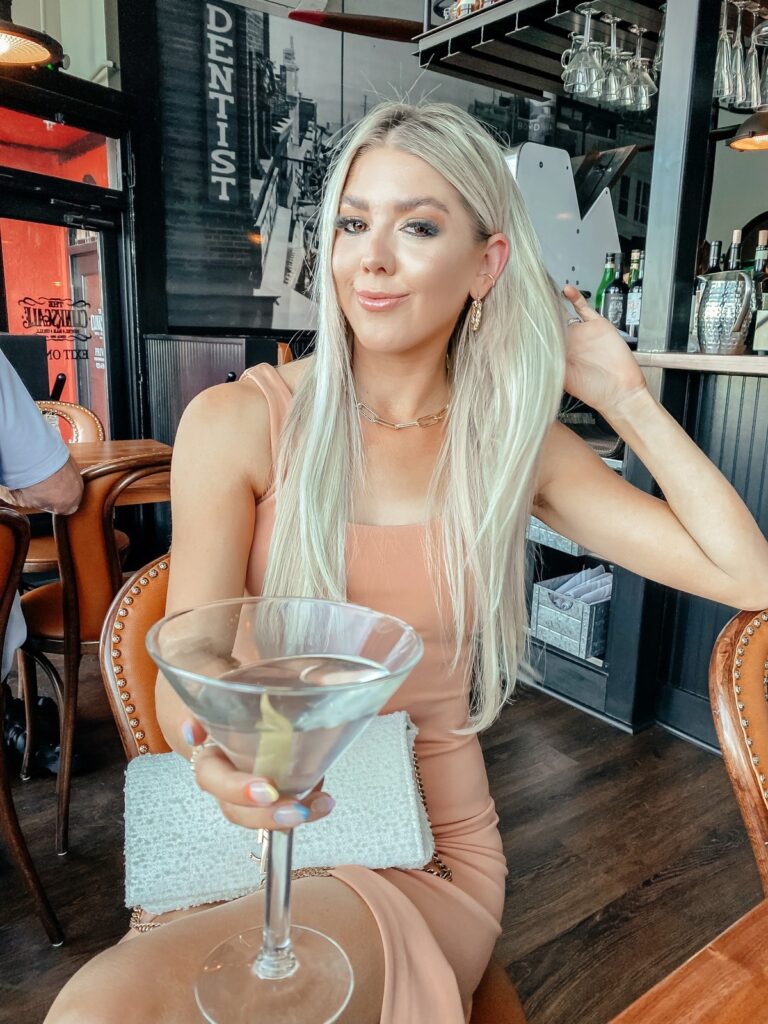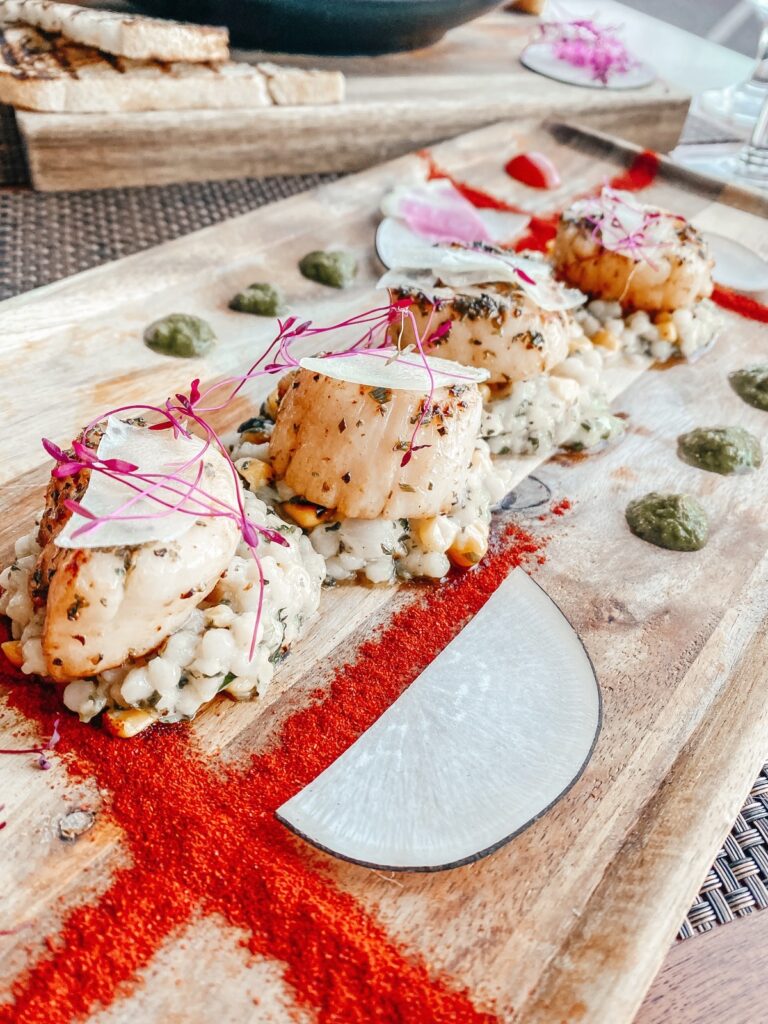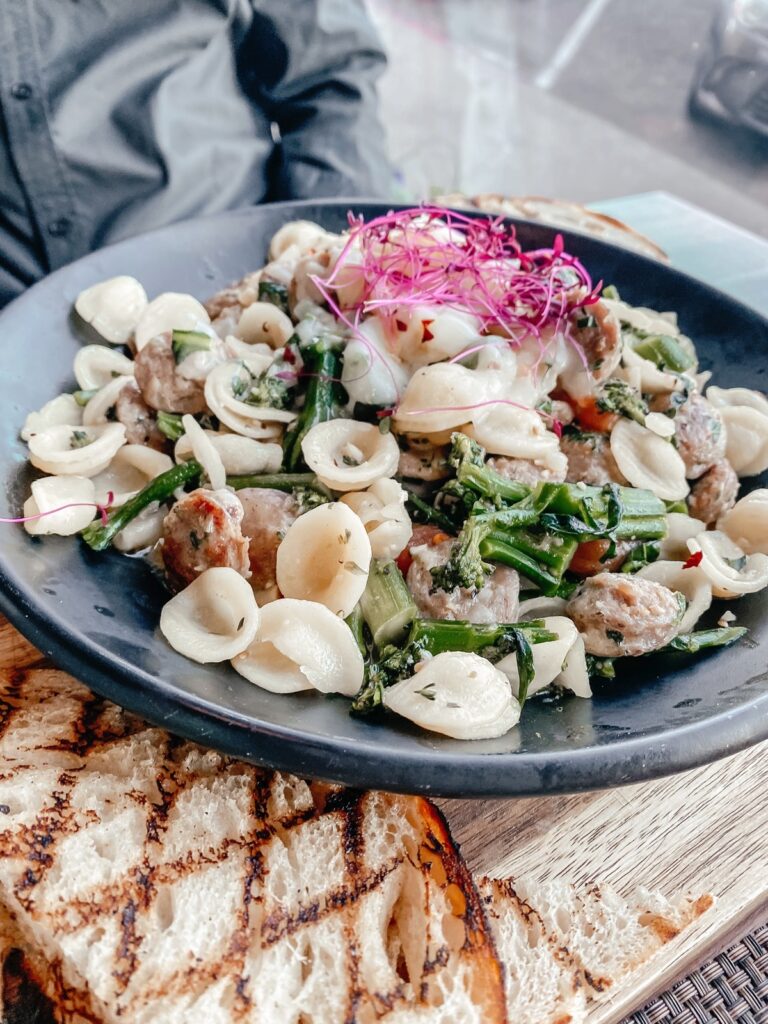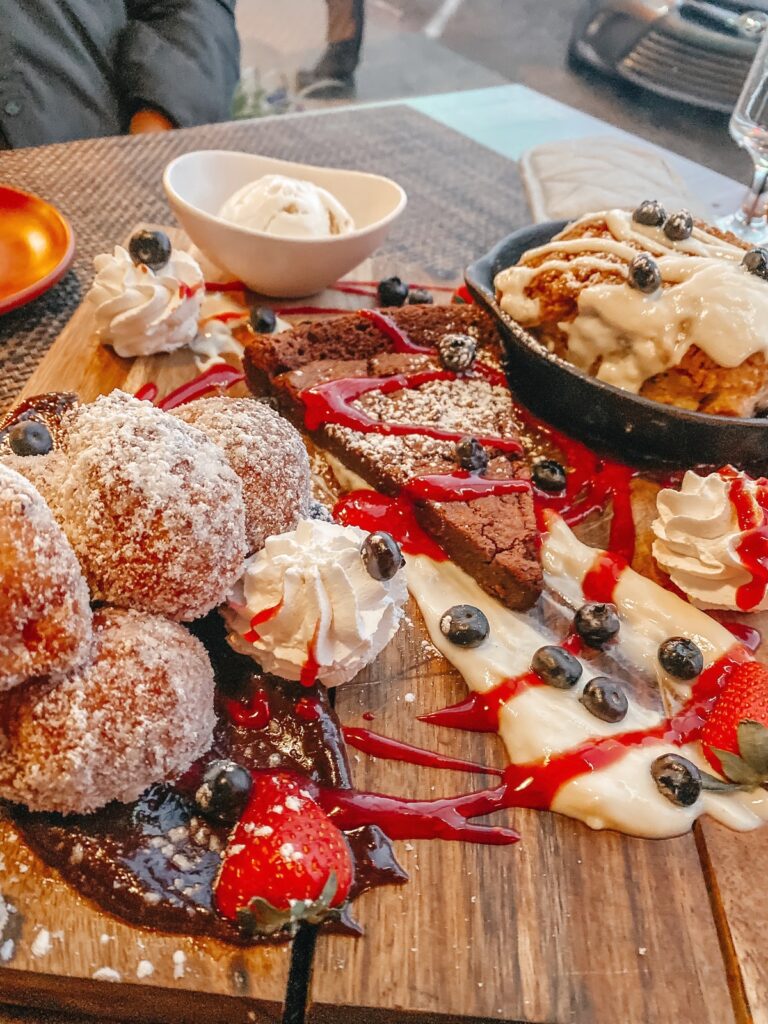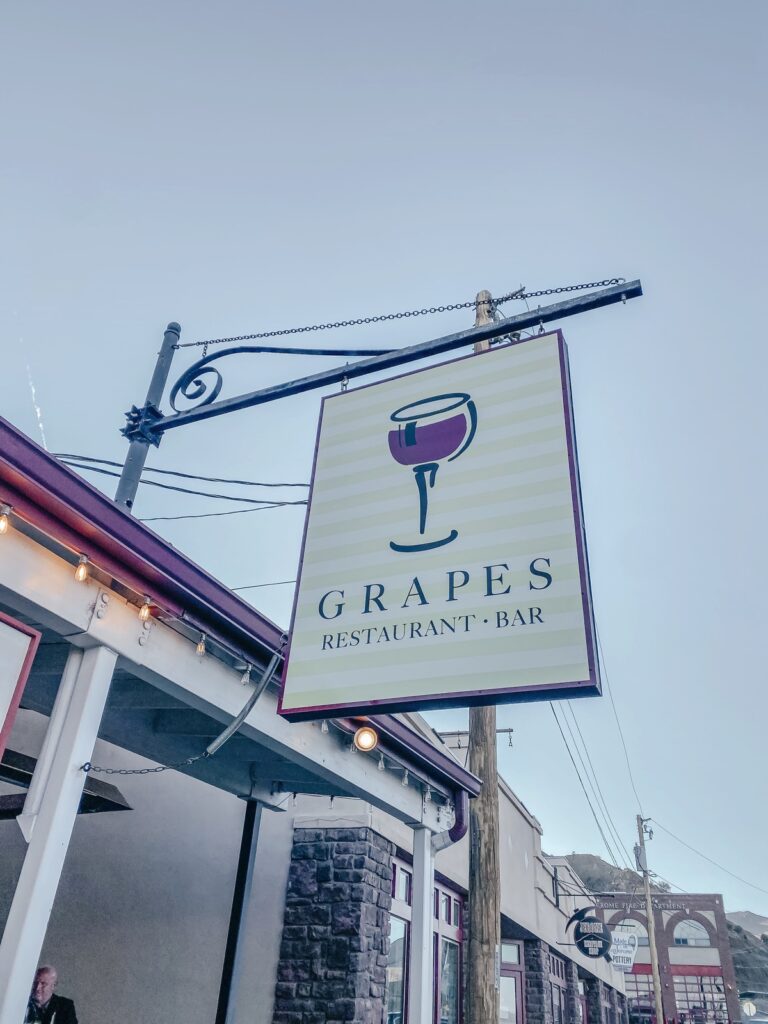 Dinner at Grapes:
For our other dinner, we went to their sister restaurant: Grapes. Nestled in downtown Jerome, just a two minute walk from The Clinkscale, we enjoyed some pasta and salad on their outdoor patio. It's quaint and cute, with the yummiest Italian food!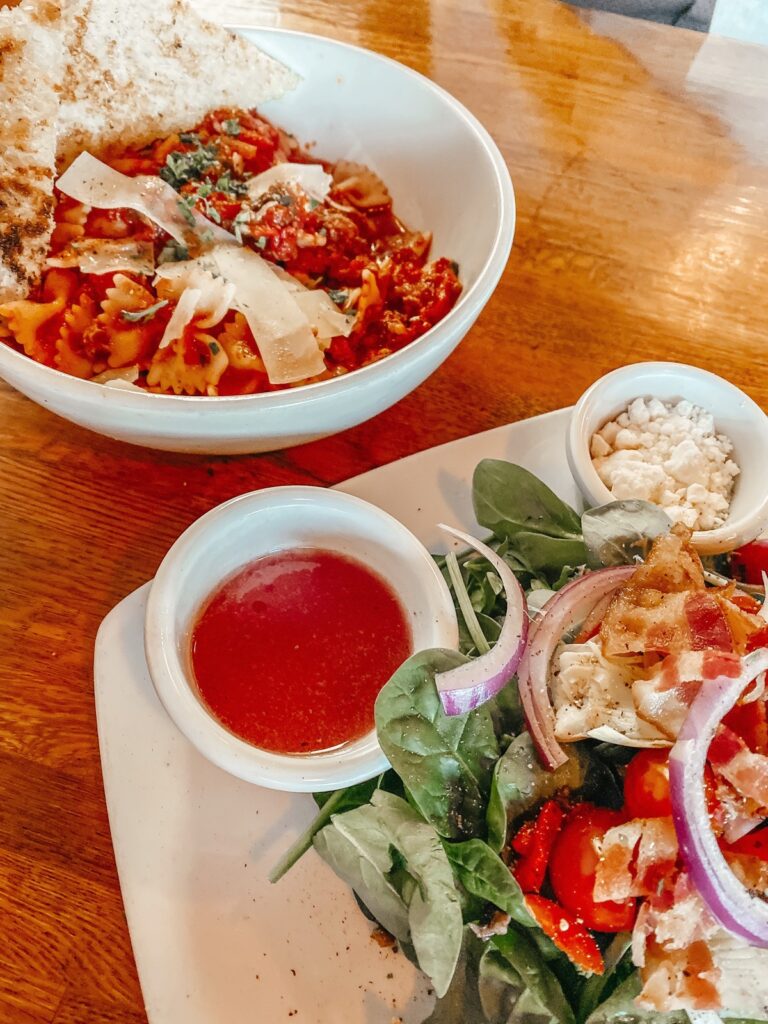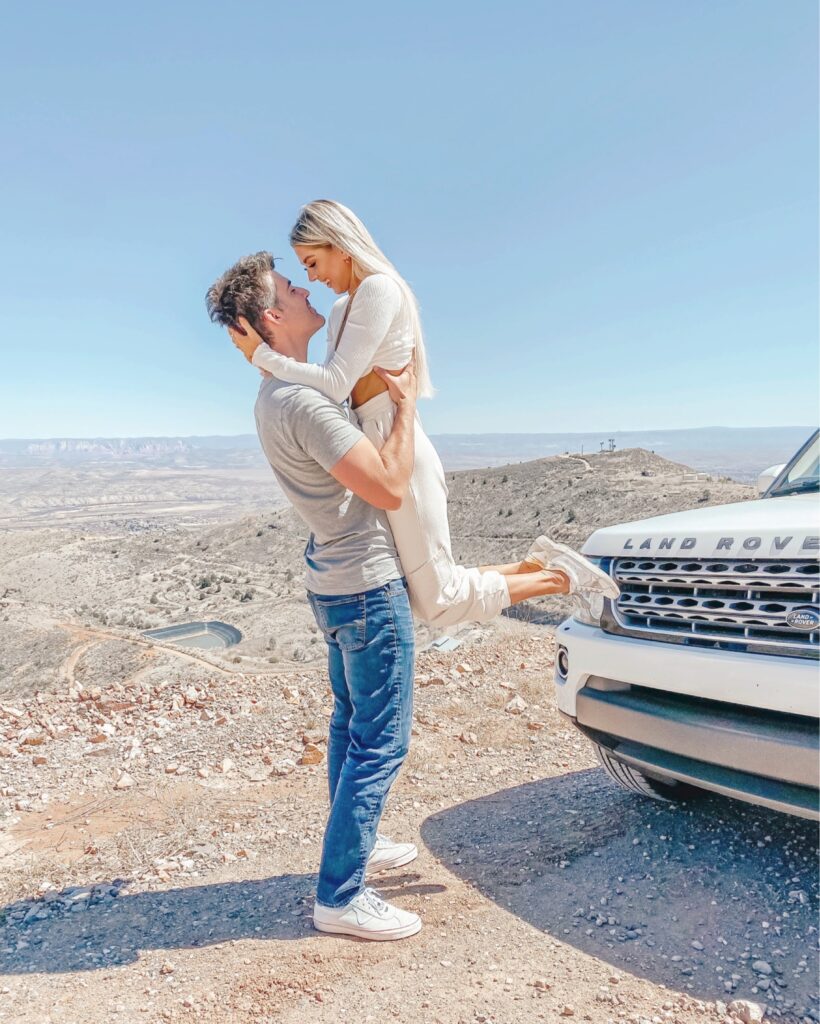 Overall Experience:
We cannot say enough wonderful things about our stay at The Clinkscale Hotel and Bar in downtown Jerome. From the super comfortable, renovated rooms to the delicious modern American cuisine, we are now forever fans and cannot wait to return back sometime soon!
If you are thinking about visiting Arizona or driving through, we totally suggest making a stop in Jerome for a night or two. You'll love the fresh mountain air and the stunning views of the Verde Valley. And with the quality of food and drinks at The Clinkscale, you will leave feeling happy and satisfied! Definitely a 5-Star must stay!