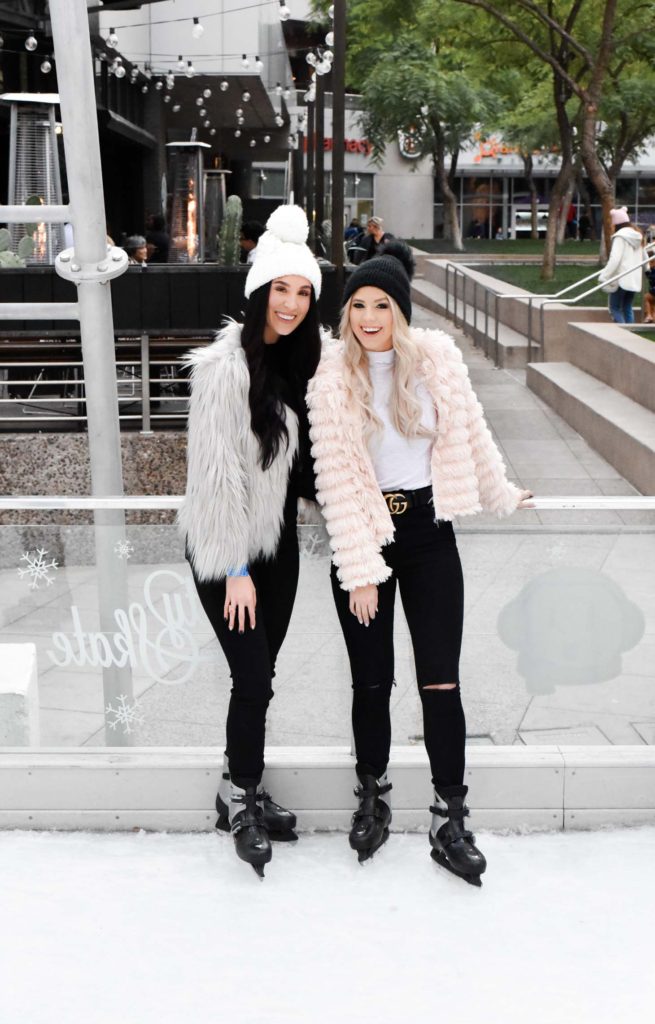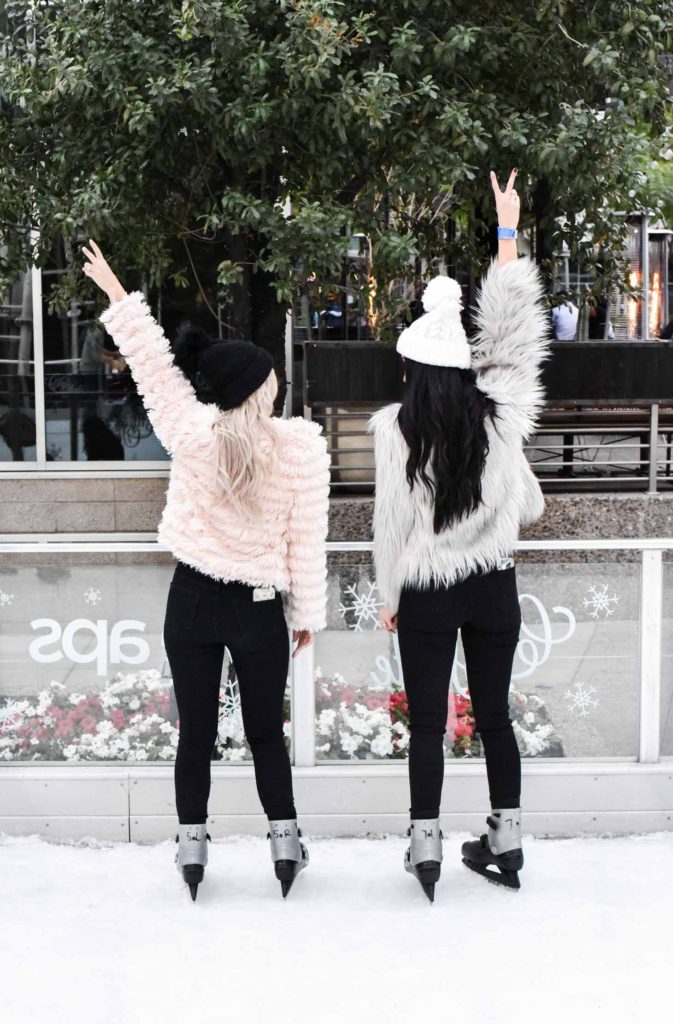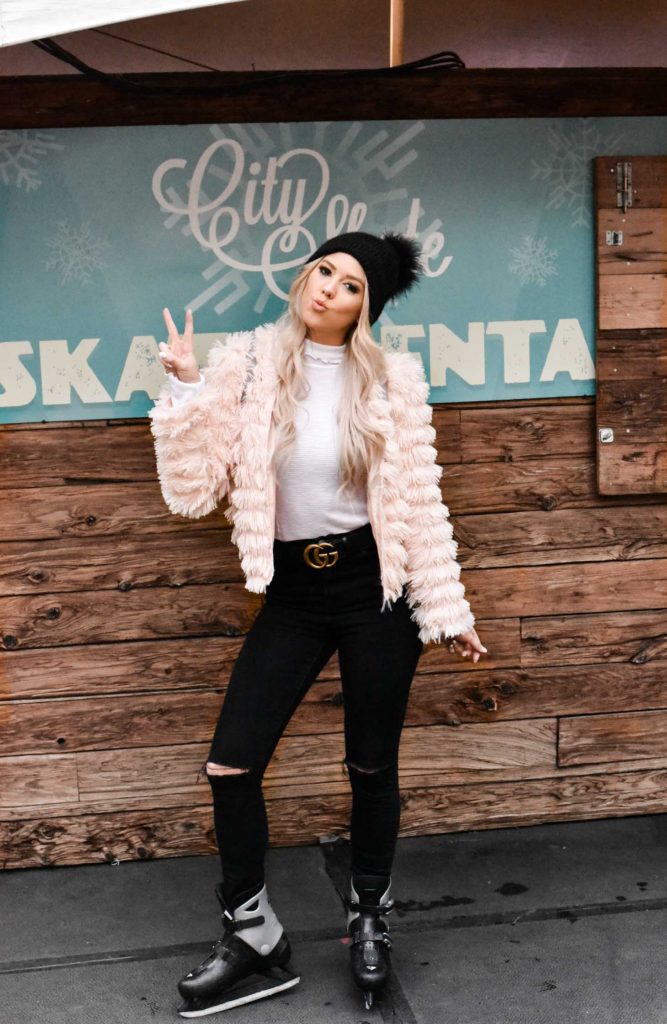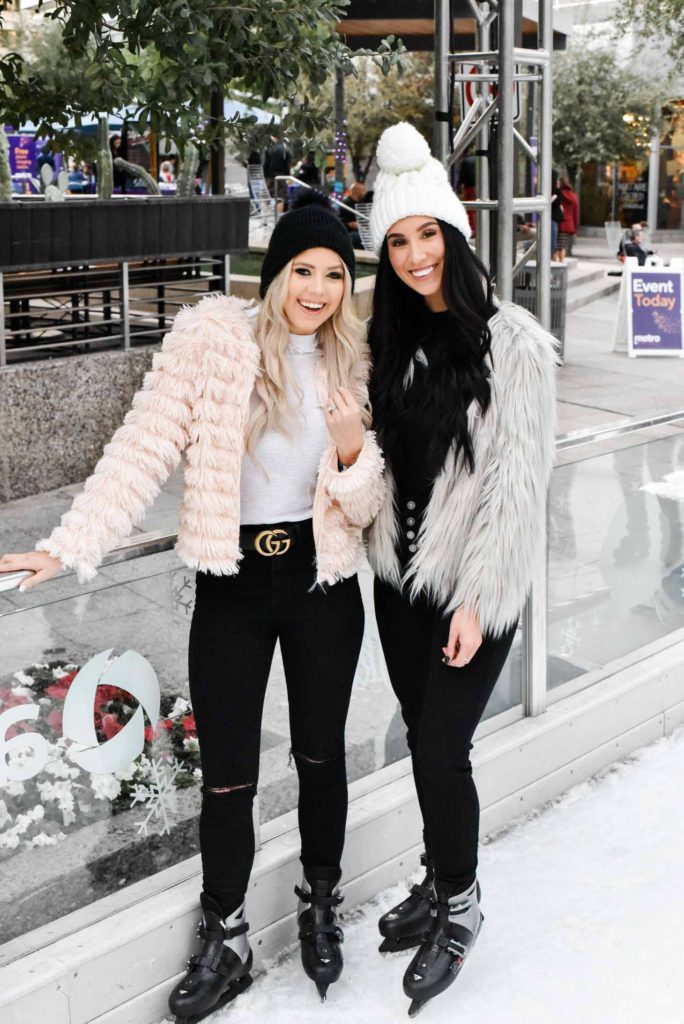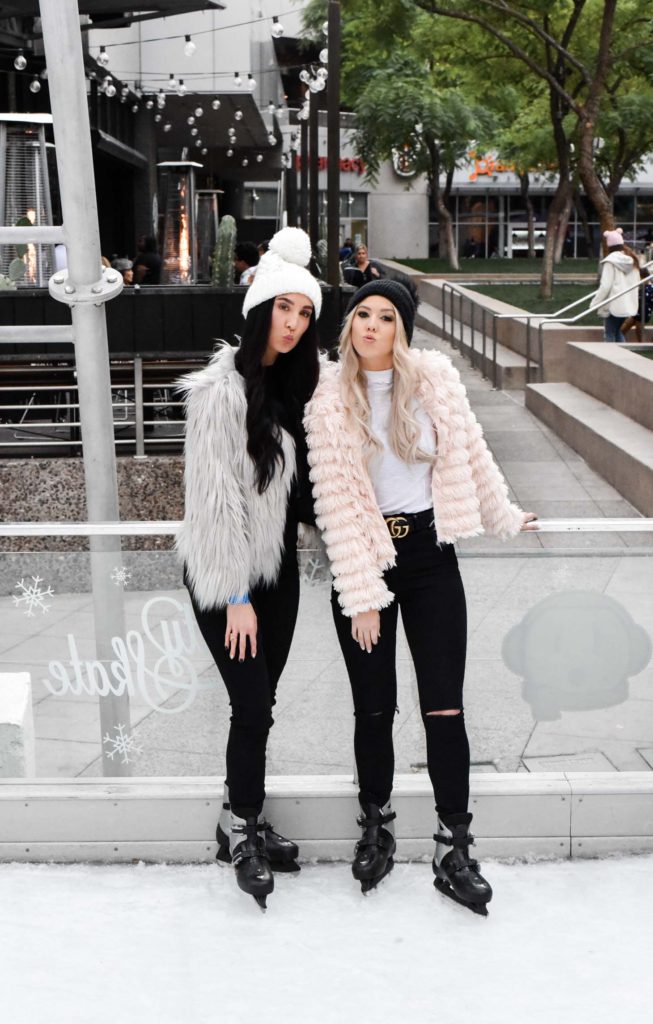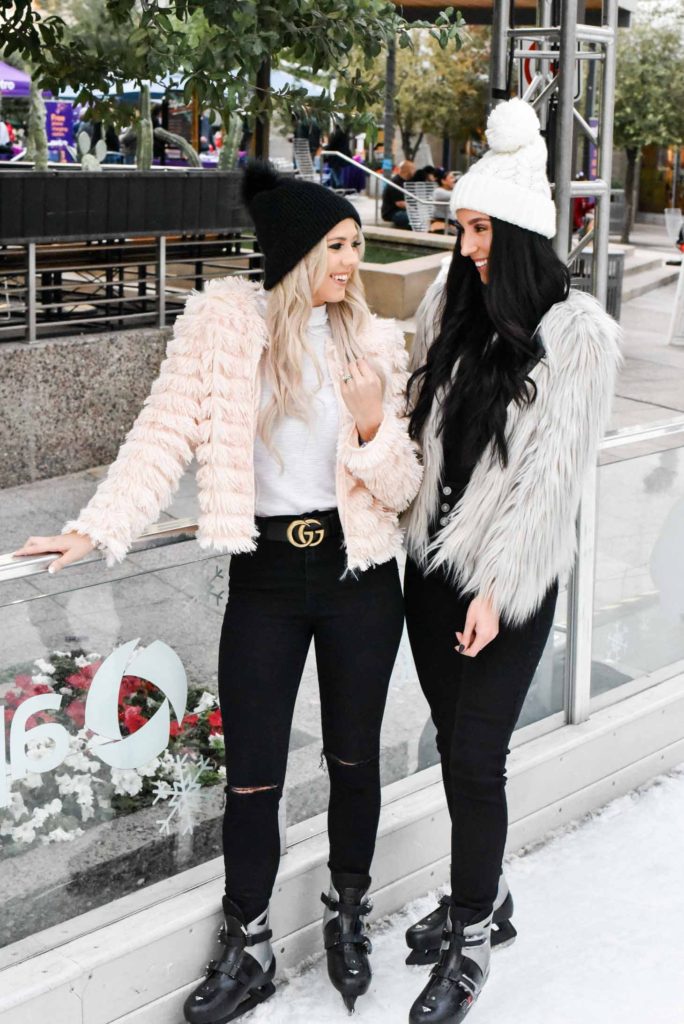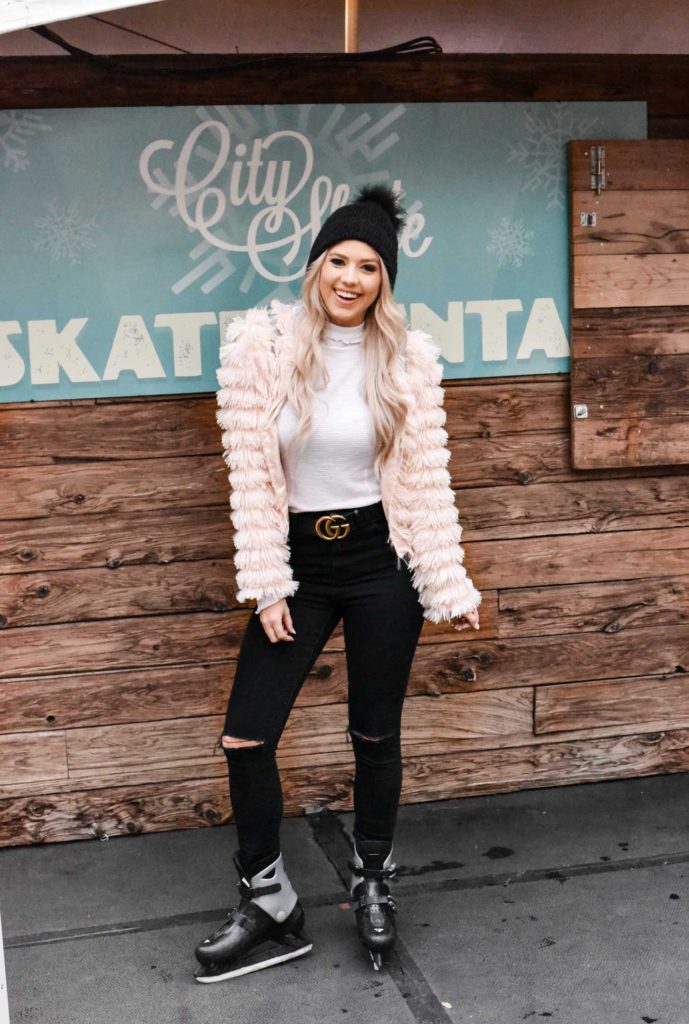 My Look
Jacket c/o Marlowe Boutique // Similar Turtleneck // Jeans (50% off) // Beanie // Belt

Jessica's Look
Jacket c/o Chicwish // Bodysuit(50% off) // Similar Jeans (50% off) // Similar Beanie

Last night, B and I went to Downtown Phoenix to go ice skating at CitySkate Phoenix with my blogger bestie Jessica and her boyfriend, Justin. We might do "Christmas in the desert", but that doesn't mean we can't still do all the same holiday festivities! (okay…besides making a snowman…unless we drive 3 hours North)
This Downtown Phoenix holiday tradition is a quick trip away. In less than a 20 minute drive from Scottsdale, we were in the heart of the city and strolling through the decorated streets of downtown. Within minutes, we were immersed in a winter wonderland smack dab in the middle of Washington St!
The rink was beautifully decorated, with the most beautiful lit up tree at its center! The cheery Christmas music and helpful staff made the transition from street shoes to ice skates easy and quick. The rink was filled with happy families and children having the best time. It was definitely a place where memories were being made!
While I did go with a former competitive skater (*ahem* Jess and two former hockey players), I managed to stay on my two feet the entire time! This was only my second time ice skating in my life. I love that this activity provides fun for everyone – no matter their skating ability!
Special Days
I love that with your skating experience, you can also enjoy a hot cocoa stand (every Saturday) and visits from Santa Clause himself (check his schedule here)! Perfect for the kiddos!
CitySkate Phoenix is also very philanthropic! You can choose to skate on a Skate it Forward Wednesday, with ticket proceeds going to various charities. You can see those charities here.
+++
If you're local to Phoenix, or are traveling in for the holidays, be sure to check out CitySkate Phoenix and make a few memories of your own!
Open Now – Through January 6th
$15 General Admission (Children under 3 are free)
Thank you to CityScape Phx and Visit Phoenix for hosting us and sponsoring this post!