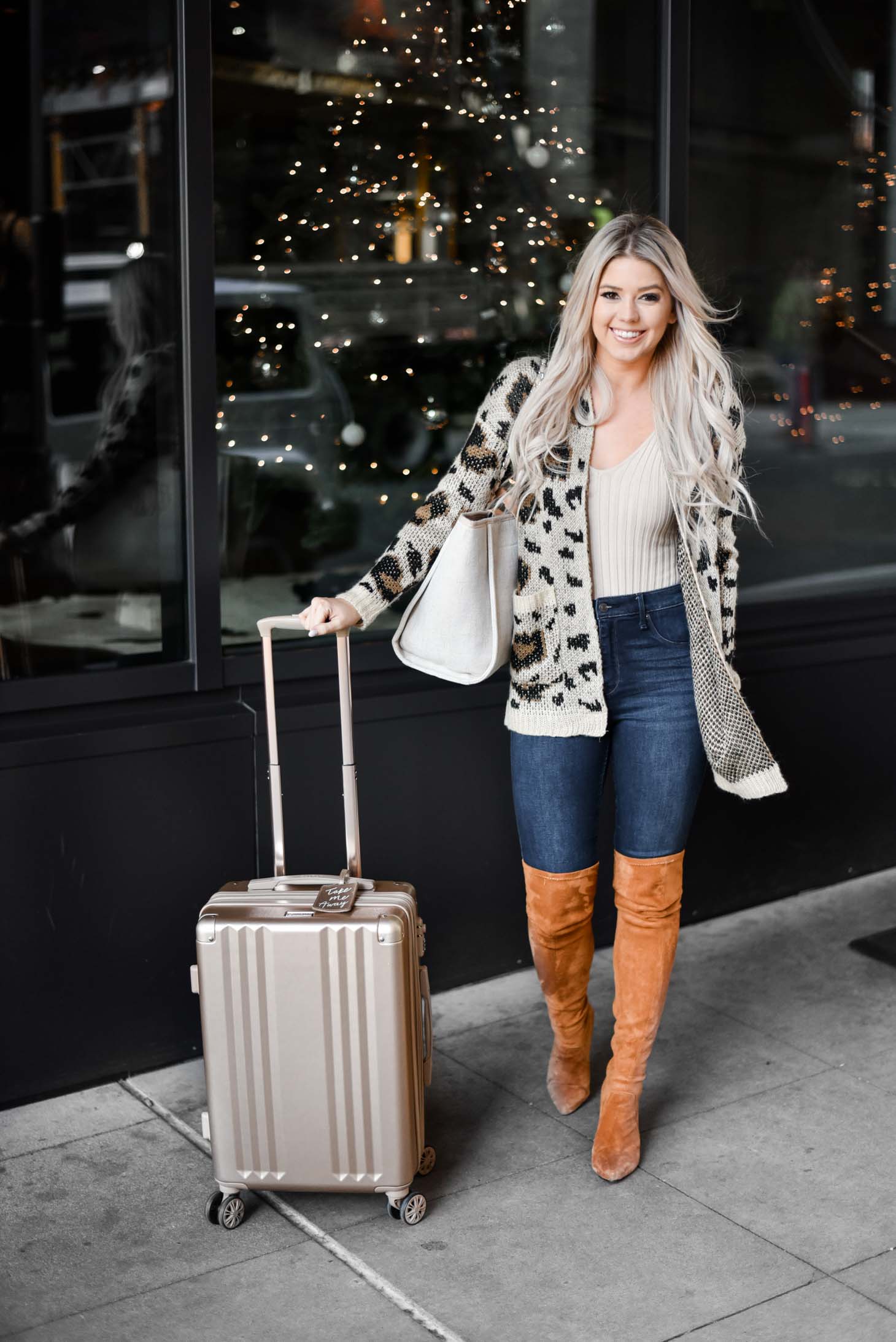 Similar Cardi (use code ERIN15) // Bodysuit // Jeans (on sale for $39) // Boots (use code WINKANDATWIRL) // Suitcase

B and I touched down in Seattle last night and checked into the Thompson Seattle. It's a gorgeous hotel in the heart of downtown Seattle. It's swanky and modern. It gave us all the city feels! Last night, we enjoyed a night out in the city and are currently headed to the mountains for the remainder of our trip. Stay tuned!
Due to our travels right now, I thought today would be a great time to share my Gift Guide for the Traveler. All the traveling necessities rounded up for you! Happy Shopping!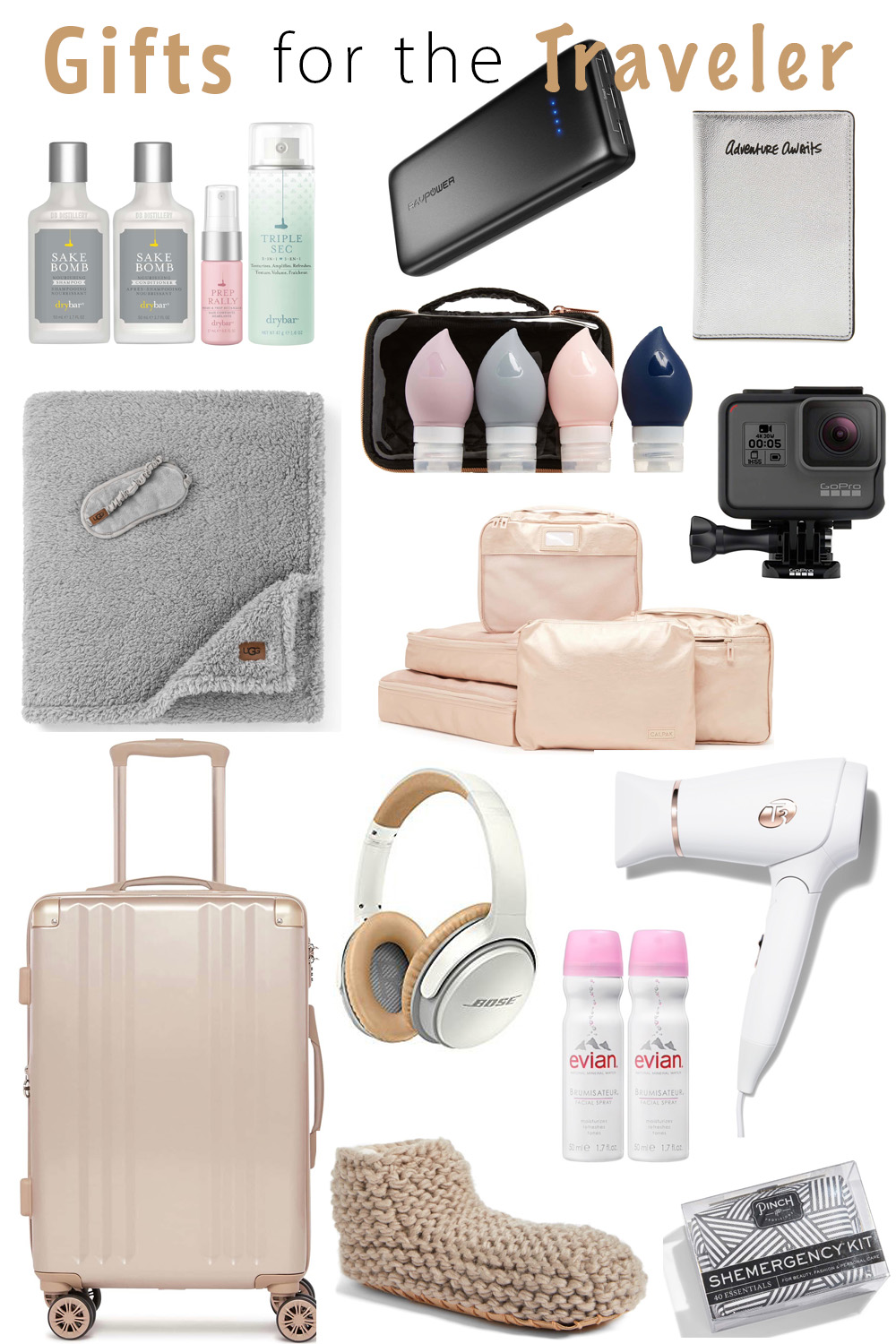 Here are all my top picks for the perfect travel gifts for all the ladies (and gents) that love to travel!
Other Travel Gifts