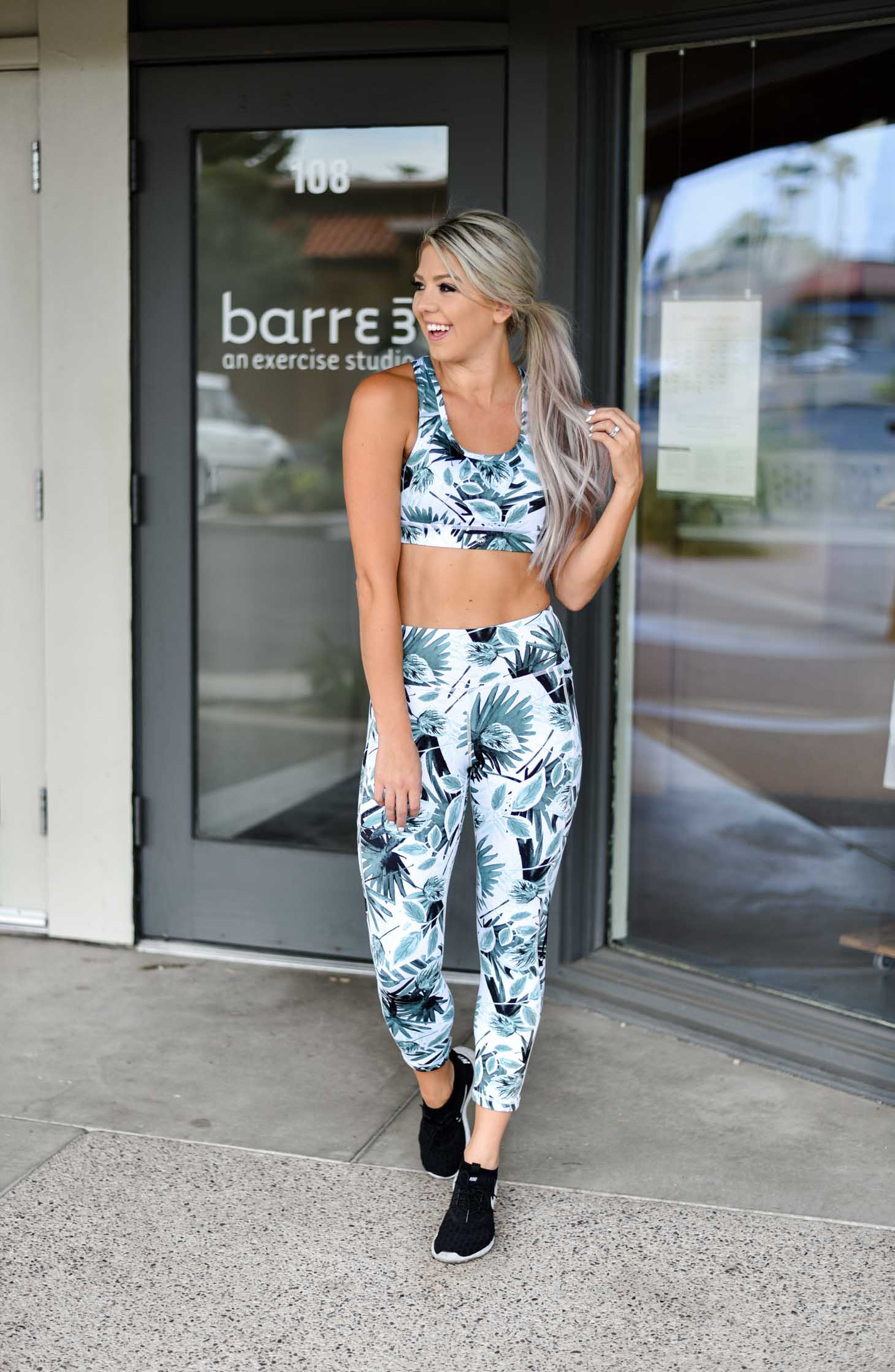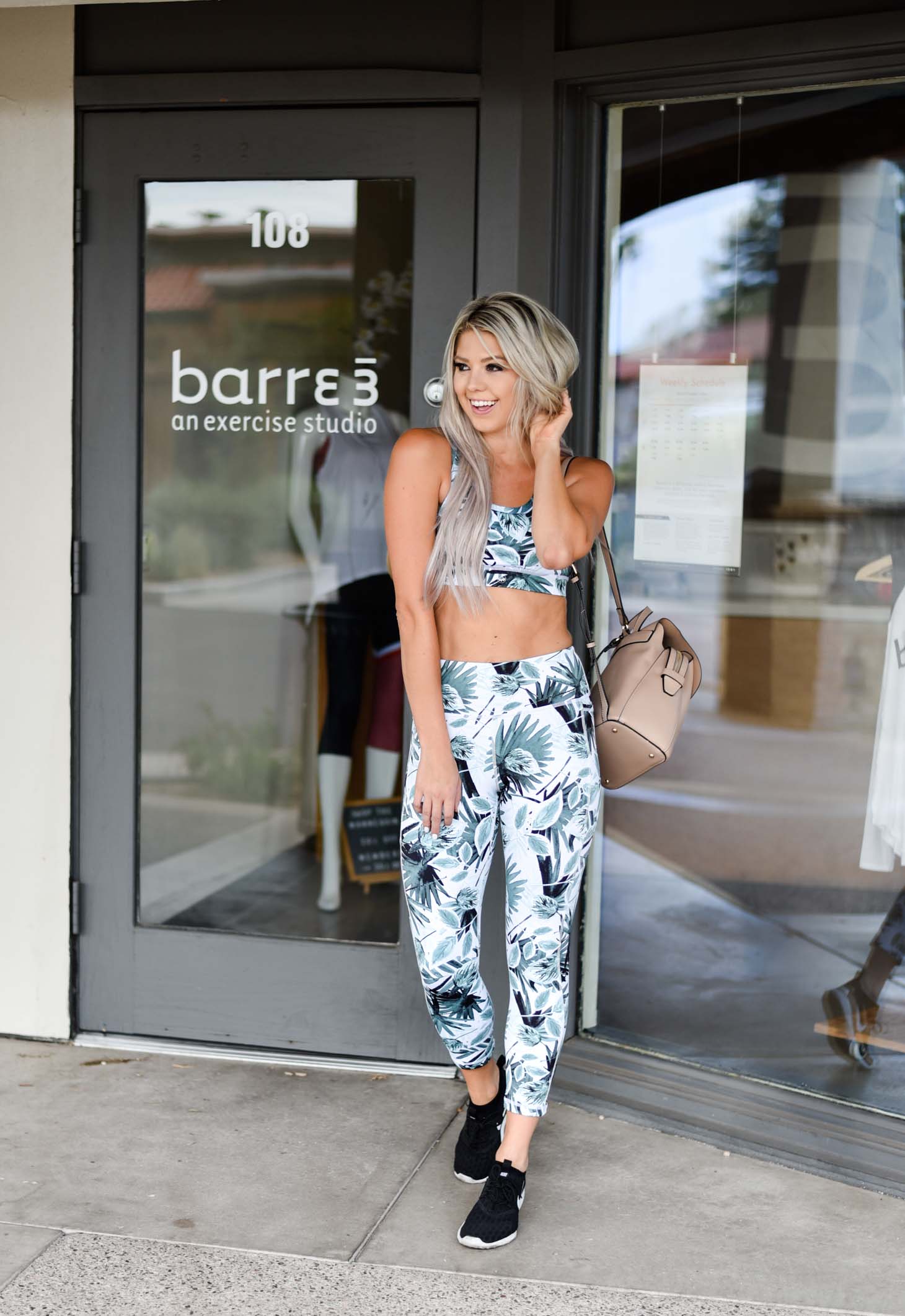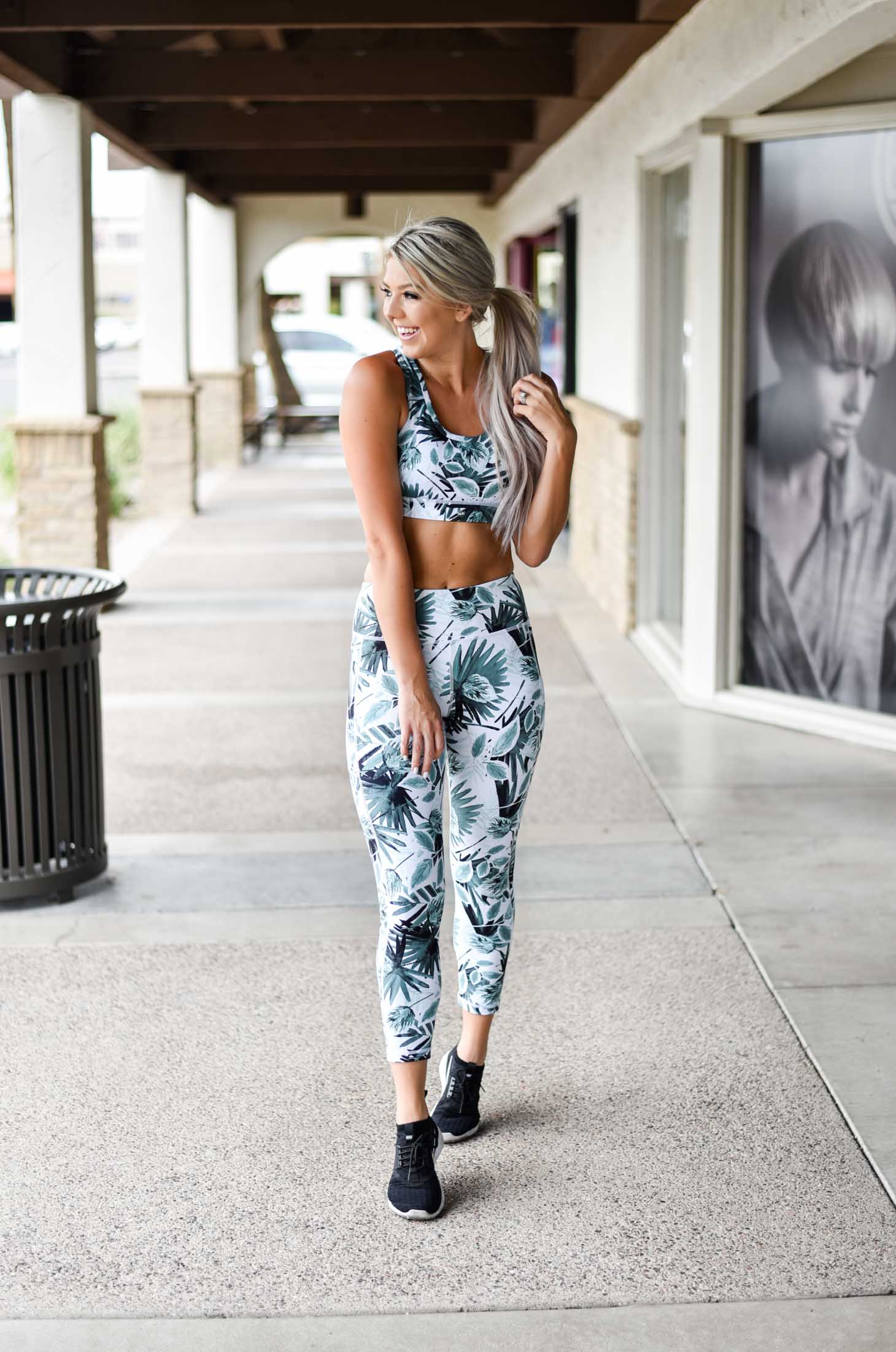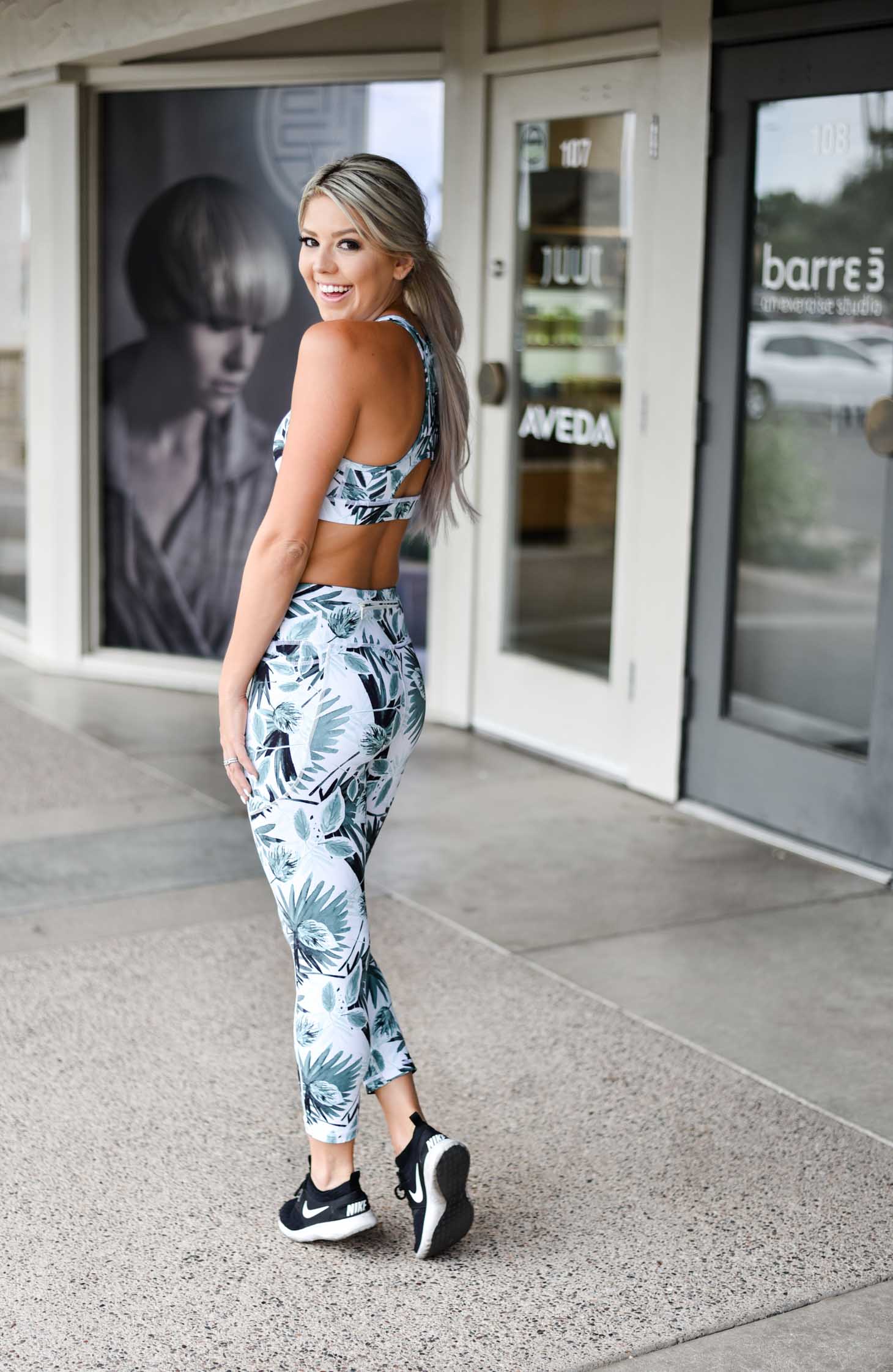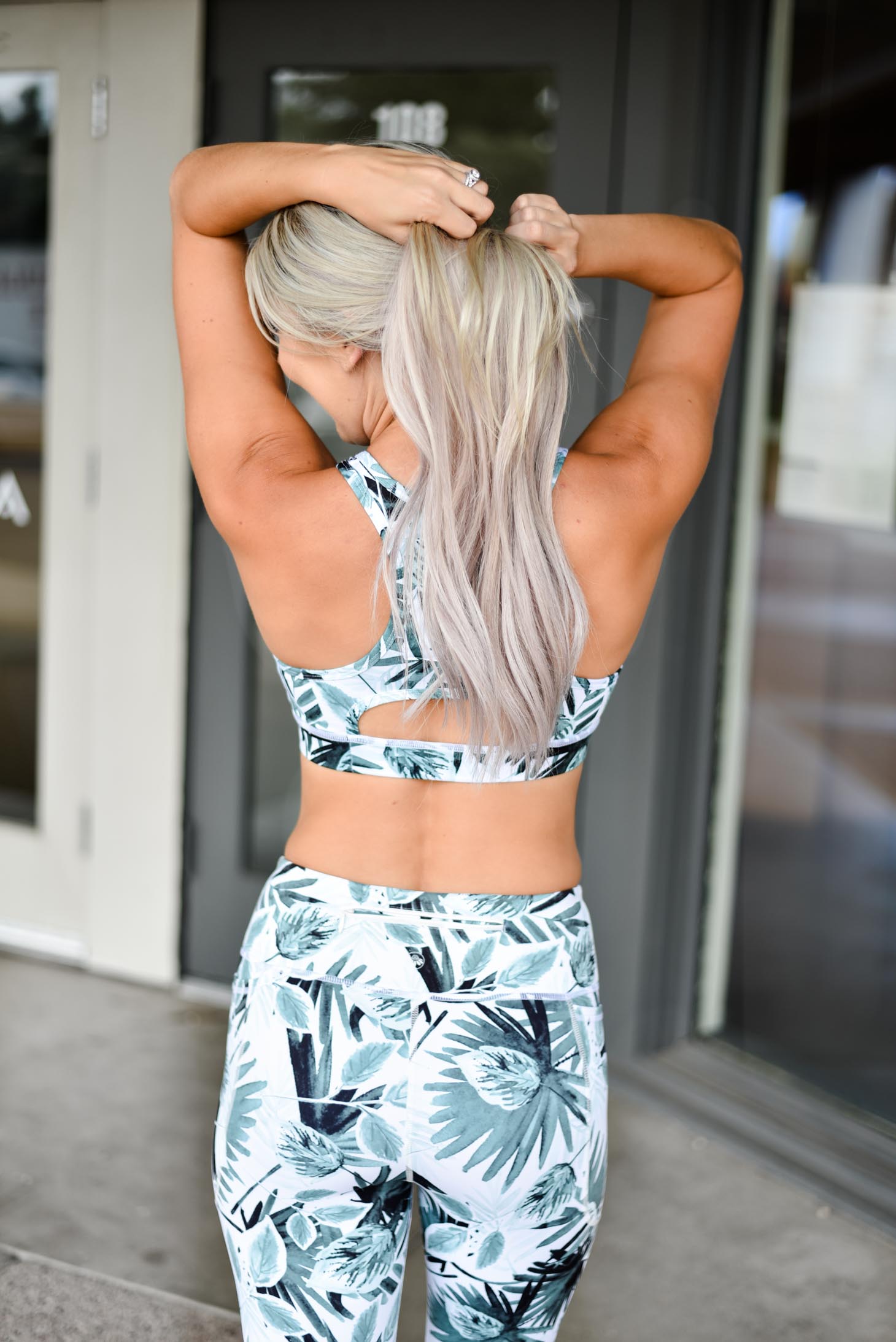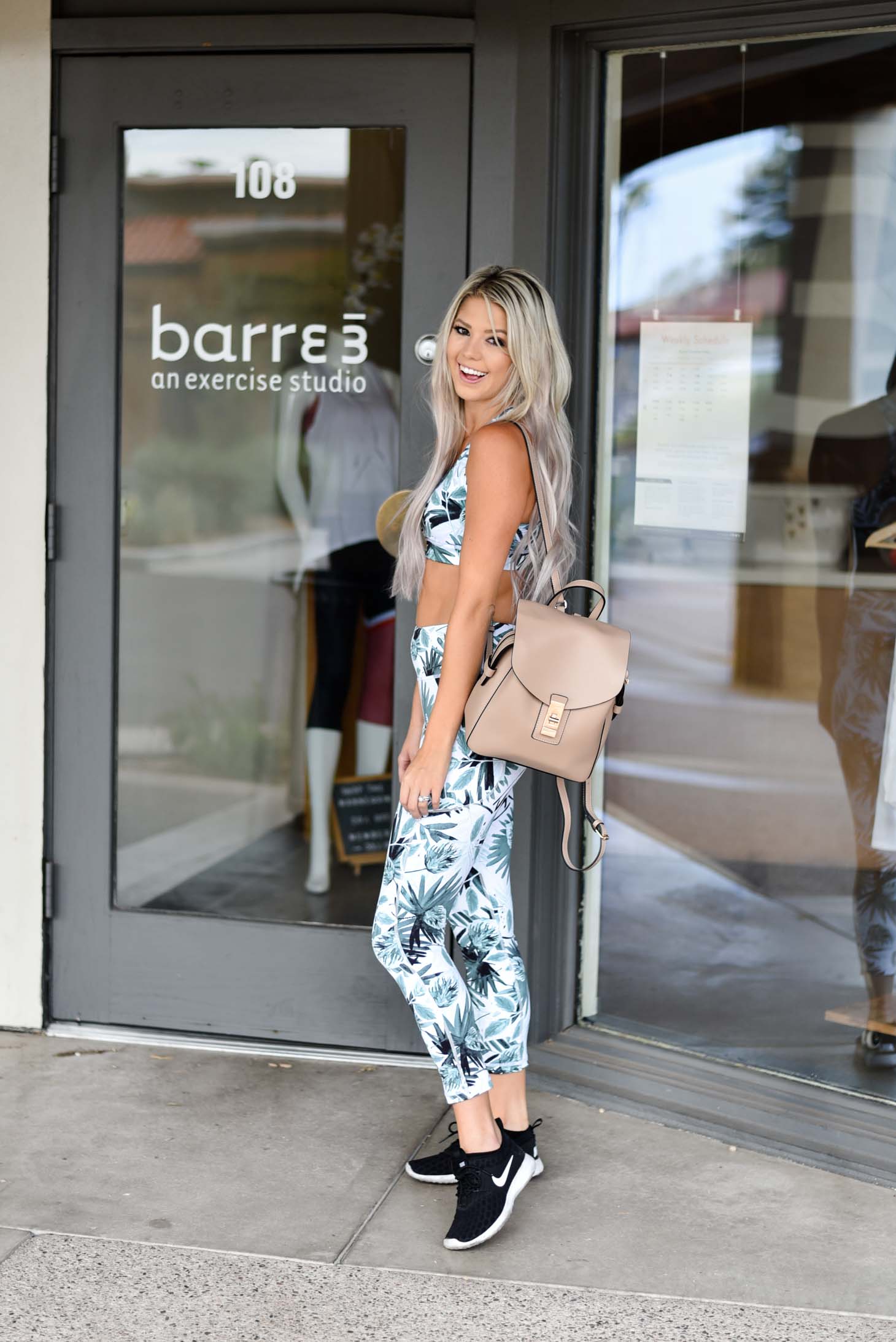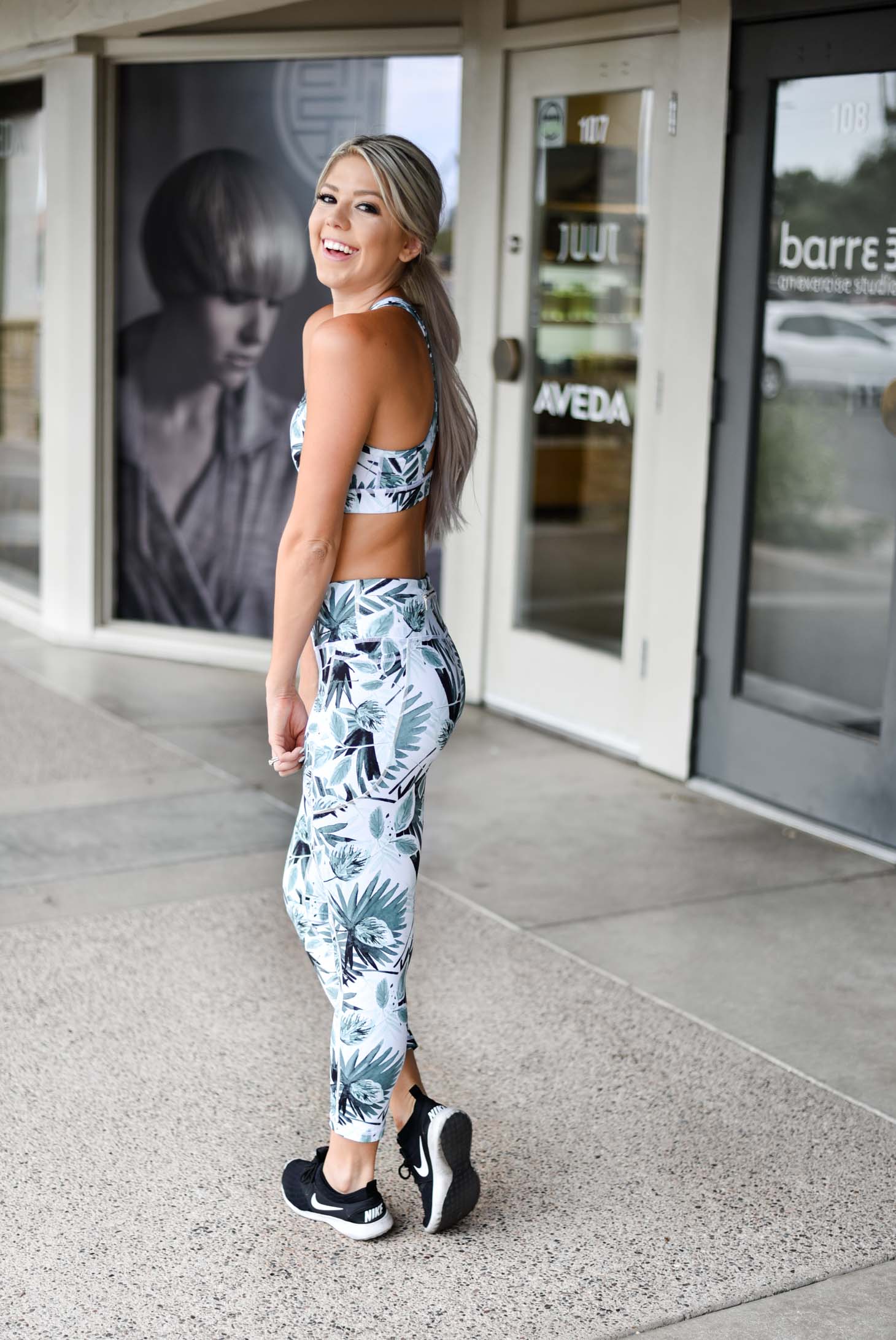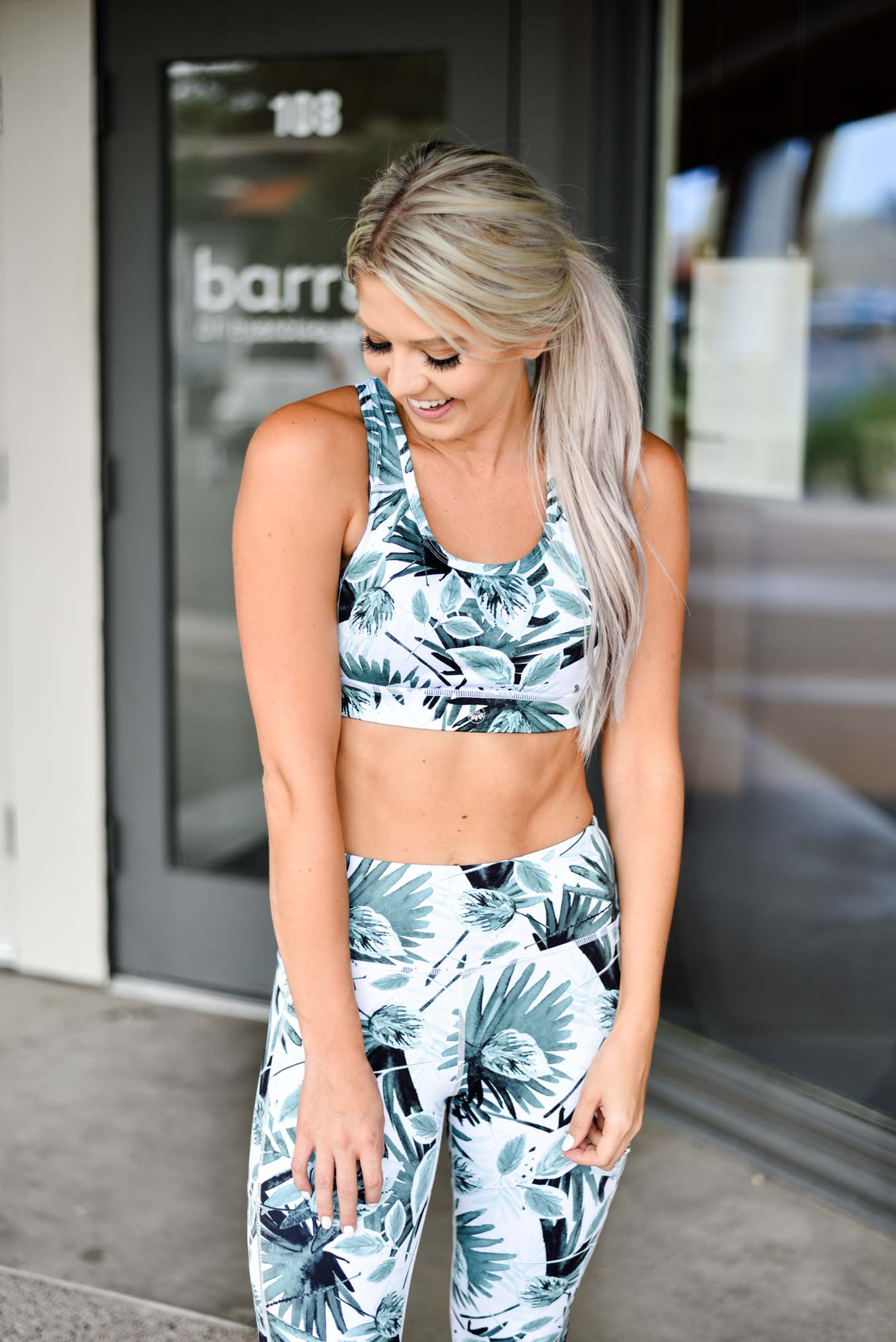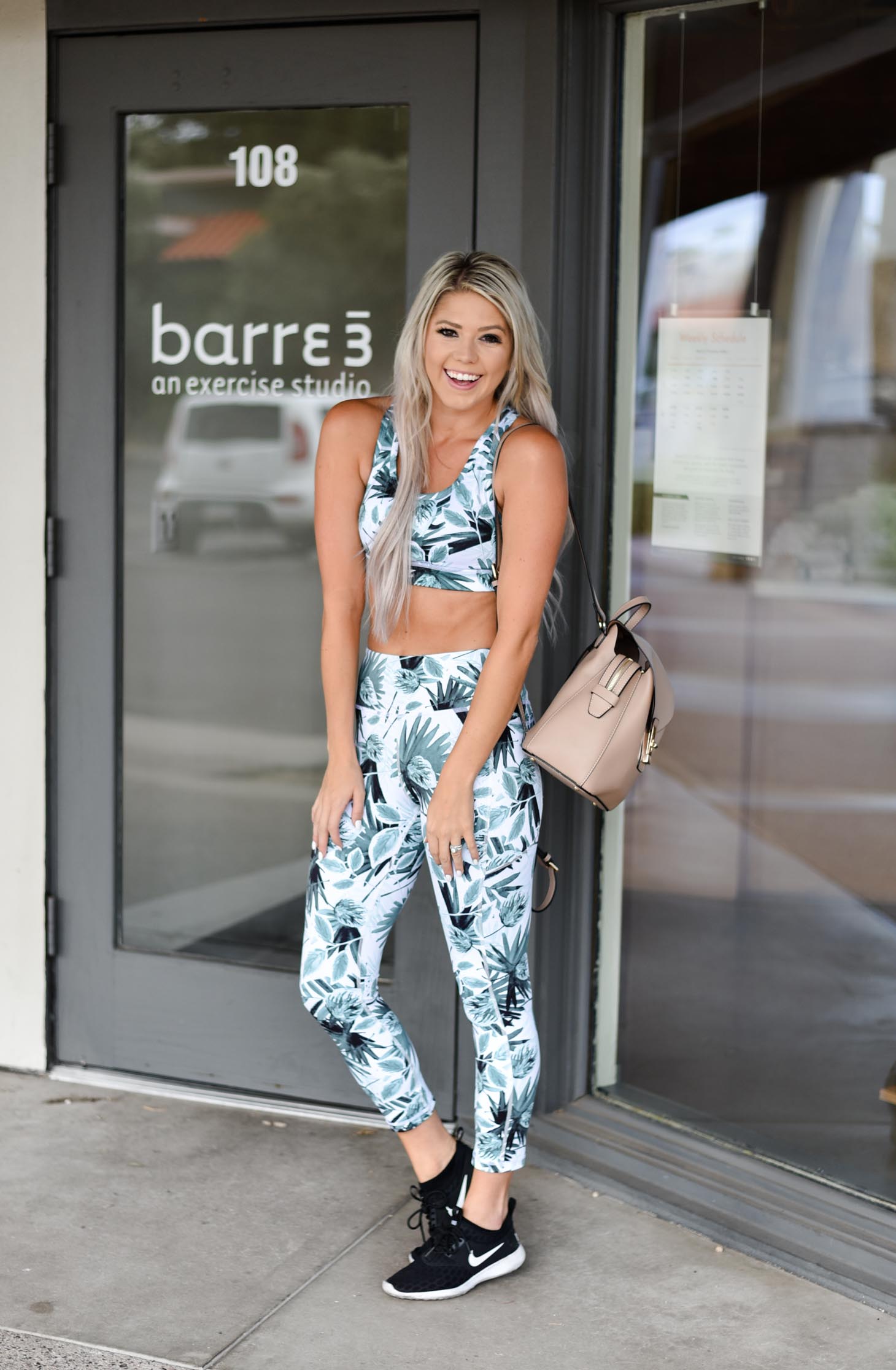 Top and Leggings (also come in shorts) c/o Senita Athletics // Similar Shoes // Backpack c/o Vici Dolls
If you've been following along with me for awhile, you know that I love to try new workouts. There is something so accomplishing about trying something new and discovering new ways to work out and strengthen your body! My girl Melissa and I recently partnered up with Barre 3.
Barre 3 mixes athleticism, grace and the latest innovations designed to balance the body. 
To learn a little more about what the workout entails, you can read about it here. We attended the Barre 3 Studio in Paradise Valley, located in the Shops at Hilton Village Plaza. Click here to see if Barre 3 is near you!
The Studio
When we first walked in the studio, we were greeted with a helpful staff ready to show us around and get us all checked in. They made sure we had everything we needed and asked if we had any questions (something I really appreciate a studio taking the time to do).
The studio itself was super clean and organized. There are cubbies to set all of your personal belongings and an area for children to play. That's right! They will watch your little ones for you! I was blown away by this. Speaking from the perspective of someone who is hoping to need this service very soon, it's nice to know that is an option with Barre 3 studios!
As we moved into the workout space, I was pleased to see that there was a space for everyone. Each person has access to a part of the bar and a place to set free weights (which of course is your choice how heavy – which I liked), towel and water bottle. Once I got settled in, I knew that I was comfortable where I was going to be working out for the next hour. This is very important to me. I hate the stress of feeling like I don't have space.
The Instructor
Our class was led by Katie. She was so sweet and helpful! Prior to the beginning of our class, she was walking around asking if anyone was new to class. Seeing as we were new, she got a little background from us on if we've had barre experience.  She gave us a little insight into what to expect. She encouraged any kind of modifications if our bodies deemed necessary and told us its okay to go at our own pace at times if needed. I loved that she was so willing to get to know us!
Katie did an excellent job at keeping the class engaged. She has a calming presence about her, and she was great at trolling the room and providing aid in any way she could. She truly sought to make sure the class was exercising safely and correctly. I appreciated that a ton!
After class was over, Katie made sure to come and check in with everyone who was new and get a little feedback about class. I just loved the followthrough from her! You can tell that she cares very much about what she does and seeks to empower women to be strong and confidant in their abilities and strength.
Overall Class Experience
Overall, my booty loved this workout! As soon as I stepped out of the studio, my glutes and hamstrings were like, "Heyyoooo!" I love leaving a workout feeling this way. It means that I pushed my body to work hard and efficiently, building muscle and balance along the way.
The class was super organized and had a great flow to it. I never felt bored, nor did I find myself watching the clock (which let's be honest…sometimes we do). I was completely engaged the entire time. I felt that I was using muscles I didn't know I had, equipping my entire body throughout class.
While class was challenging at times and the burn and "leg shakes" real, I felt invigorated and strong the entire time. It was a mission that I wanted to beat the crap out of! I truly left feeling proud and accomplished.
If you are looking for a full body workout that mixes a little pilates, yoga, cardio and strength training together, you should definitely try out Barre 3! I honestly cannot wait to go back this week! My booty is already excited! 😉
Thank you to Barre 3 in Paradise Valley and Senita Athletics for sponsoring this post!
Shop Senita Athletics 
Palm Print Top // Palm Print Leggings // Palm Print Shorts
SaveSave
SaveSave
SaveSave