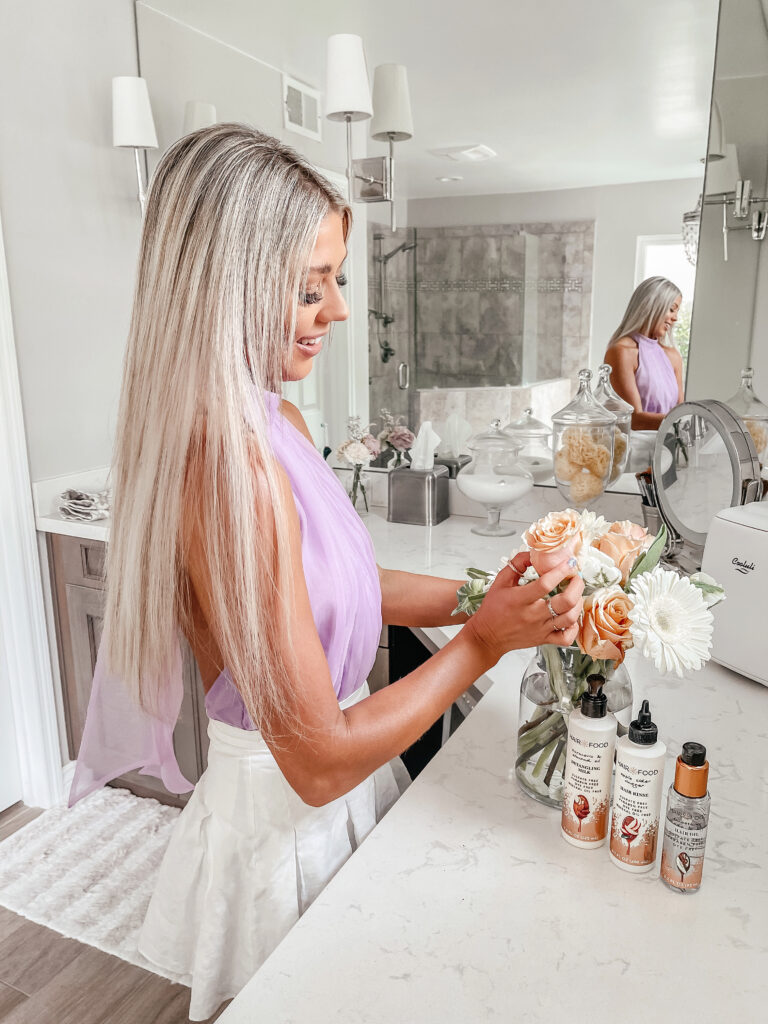 This is a sponsored post written in partnership with Hair Food. All opinions are my own.
Healthier hair makes for happier hair! Cannot get over how much I love Hair Food haircare products. I've been using them in my haircare routine over the past year (and even longer for some of their products) and my hair has never been shinier and sleeker!
I have absolutely fallen in love with the Hair Care Smoothing Collection. I was never one to LOVE my hair straight. I always felt that it looked better curled and that whenever I wore it straight, it appeared dull and lifeless. Introducing this lineup of products has truly given me the confidence to wear my hair straight more than any other way!
So, how can you get smoother, sleeker and shinier locks at a super affordable price point? Keep reading!
My Hair Food Arsenal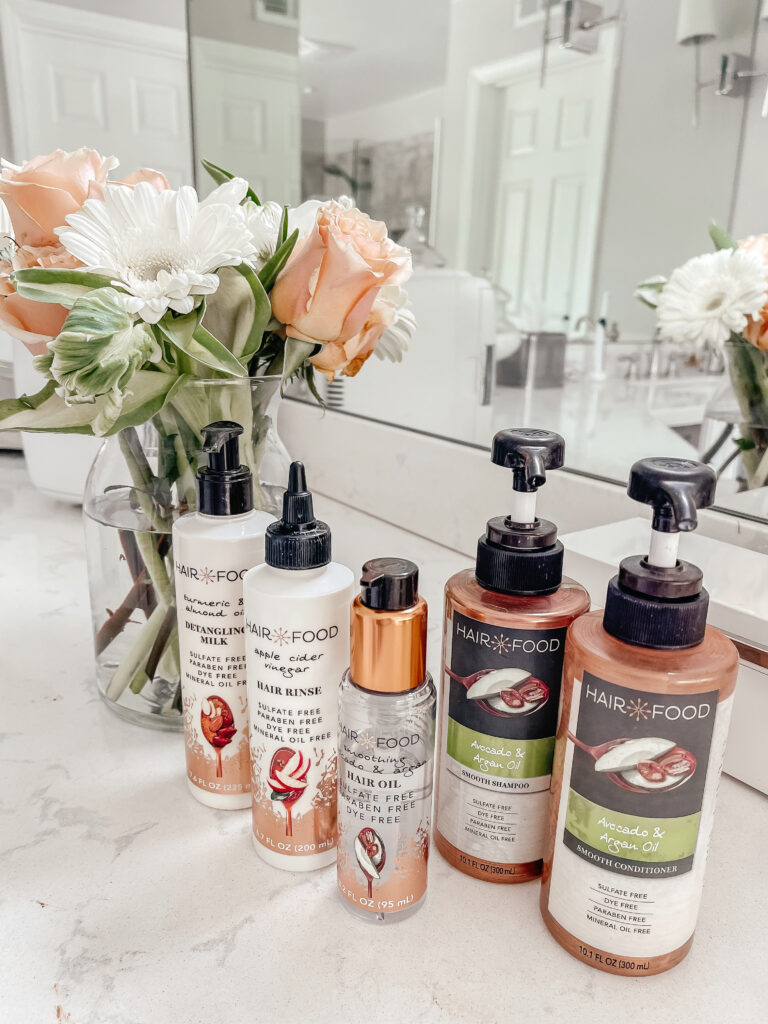 From Left to Right: Detangling Milk // Hair Rinse // Smoothing Hair Oil // Smoothing Shampoo // Smoothing Conditioner
Over the last twelve months, I have tried numerous Hair Food products. While I cannot say anything bad about any of their products, these five products are my absolute favorite. I love how Hair Food products are free of sulfates, dyes, parabens and mineral oil. It's always a comforting feeling to know that your hair is being taken care of and not subjected to harmful ingredients!
Like I said, healthier hair makes for happier hair! And my hair is happy indeed!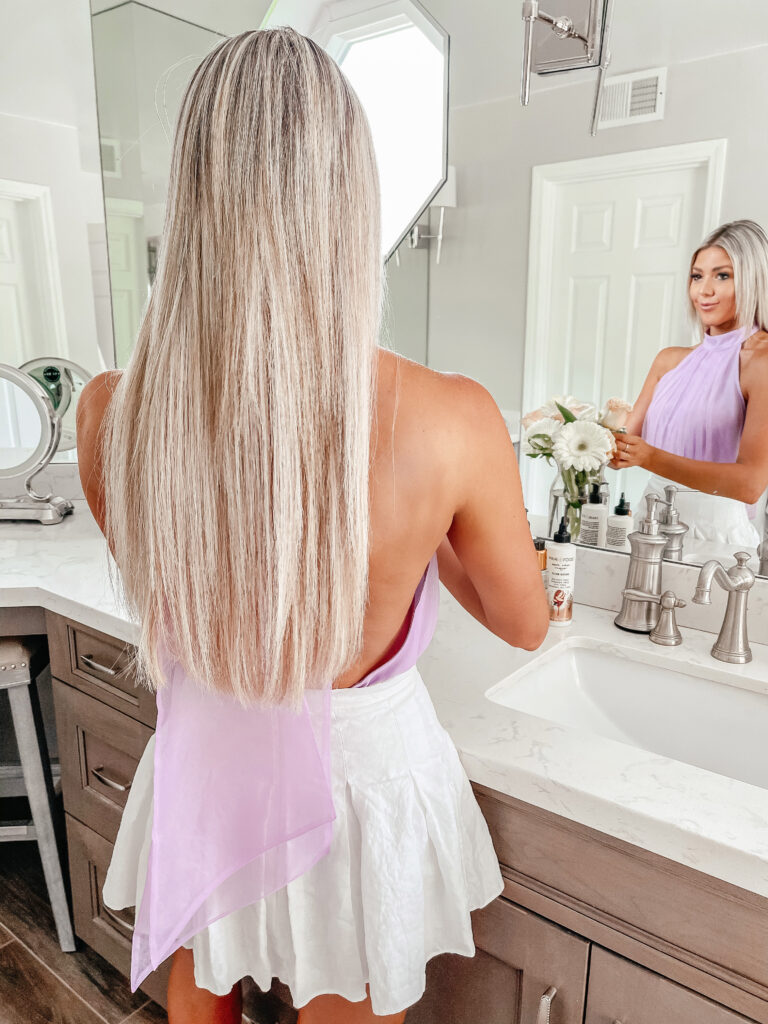 Product Fav #1 & #2: Hair Food Smoothing Shampoo and Conditioner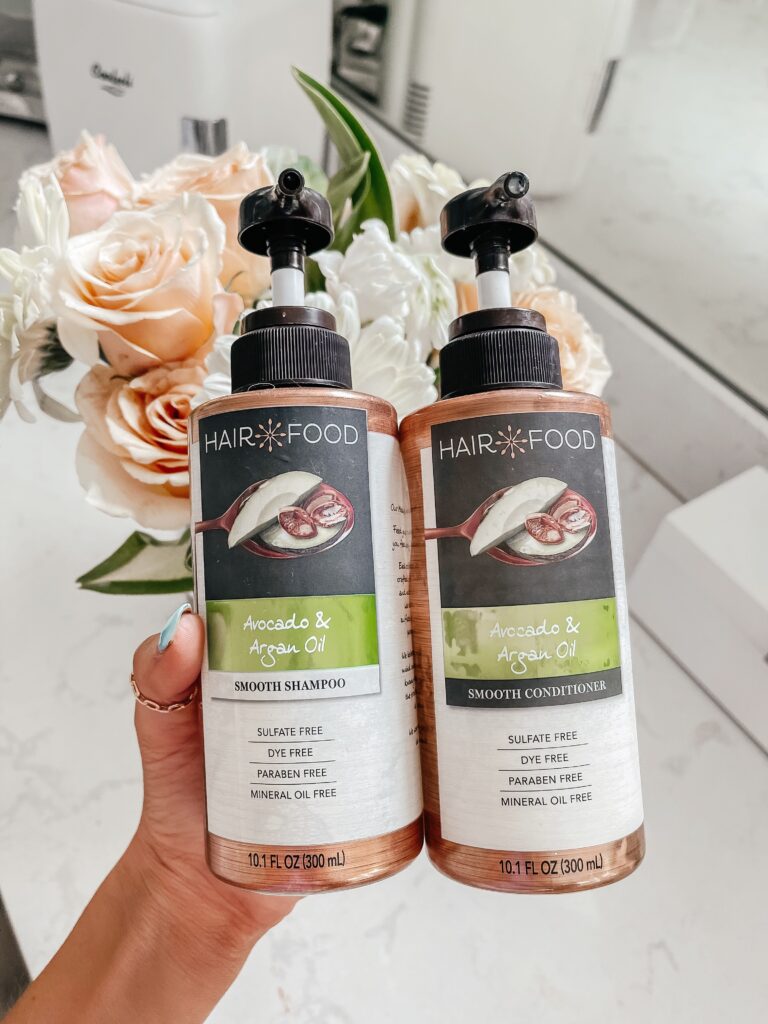 This has become my go-to shampoo and conditioner for twelve months and counting! And the fact that they infuse them with avocado and argan oil – yum! With the moisturizing effect of the avocado paired with the smoothing from the oil, my hair is left feeling softer and smoother. Plus, it smells absolutely delicious!
Product Fav #3: Hair Food Hair Rinse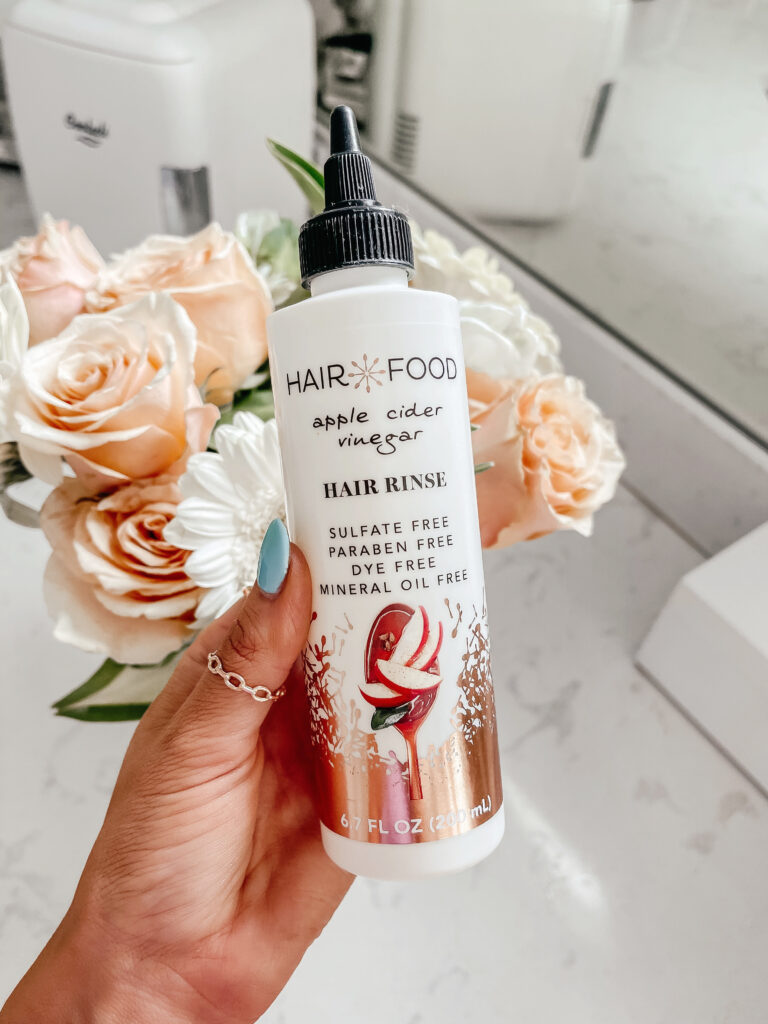 Hair feeling heavy and weighed down? After several days of product buildup (hello, dry shampoo) and environmental factors in my day to day, it's safe to say my hair feels like it's five pounds heavier when it's time to wash it again! I love to use the Hair Food Apple Cider Vinegar Hair Rinse to help cleanse and clear out my hair and scalp. That way I can start fresh with a clean slate! Simply apply to your wet hair, leave it in for up to three minutes and rinse. Rejuvenated hair coming right up!
Product Fav #4: Hair Food Detangling Milk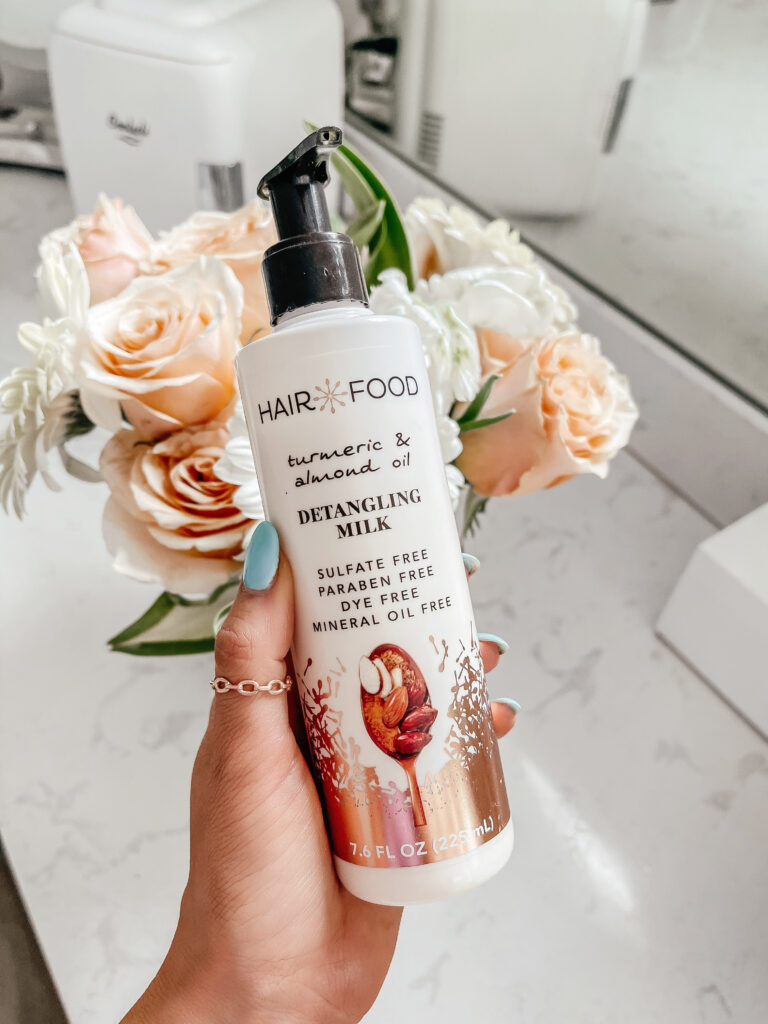 I don't know about you but post-shower my hair is always prone to knots and snarls. I can't even get a brush or comb through this fine hair of mine once its wet! Using the Hair Food Turmeric and Almond Oil Detangling Milk is crucial to getting my hair combed out before I can style it. You can apply a small amount to wet OR dry hair and comb it out for a softer and sleeker finish – without ripping out your poor hairs in the process!
Product Fav #5: Hair Food Smoothing Hair Oil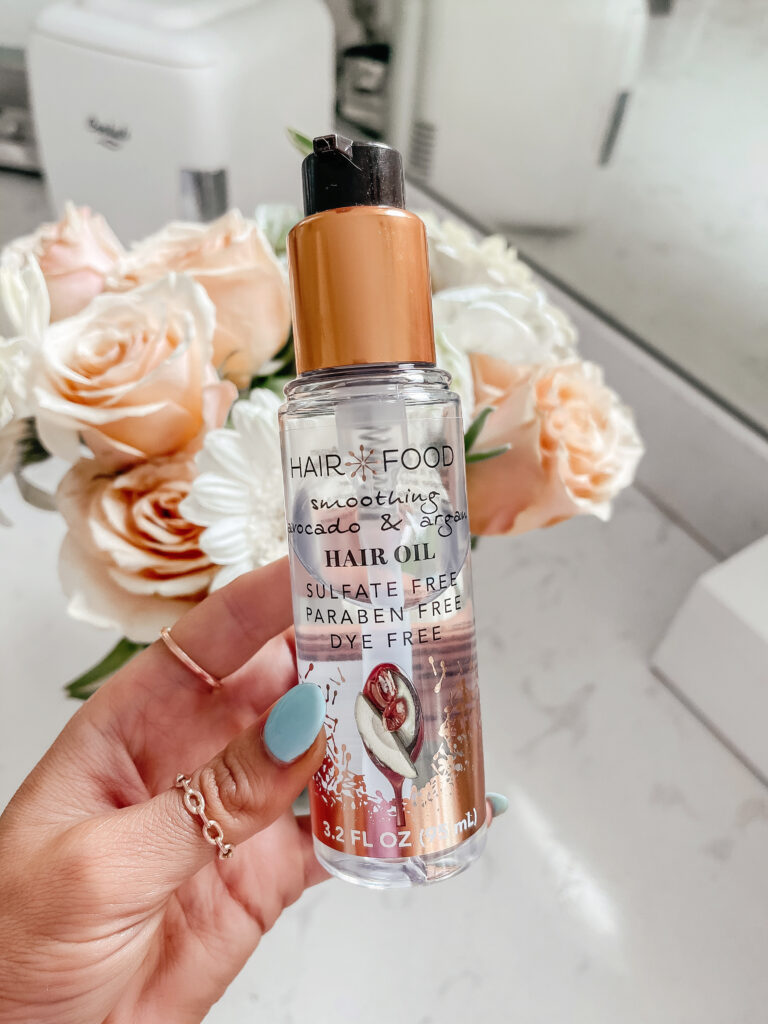 And last but certainly not least, the dreamiest and yummiest-smelling hair oil! I love the Hair Food Smoothing Avocado & Argan Hair Oil. Infused with more moisturizing and smoothing ingredients, this hair oil is great to use on wet or dry hair. I love to apply it right before I blow dry (along with a heat protectant spray), as well as a finishing oil at the end! It smells positively delightful too!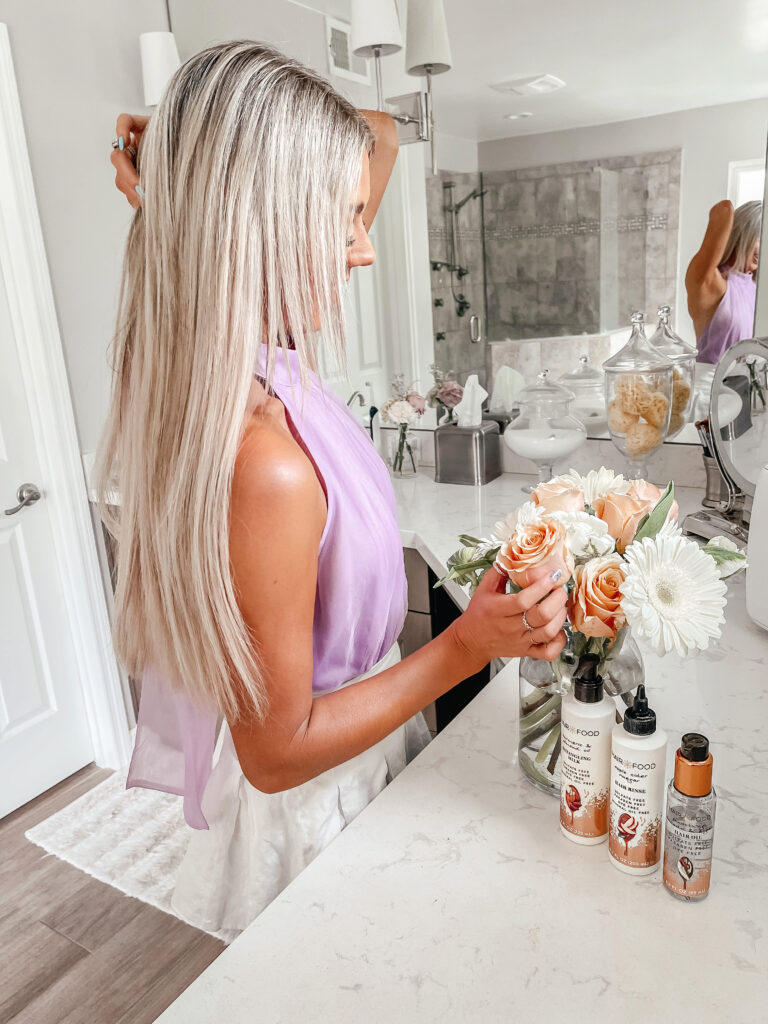 Final Thoughts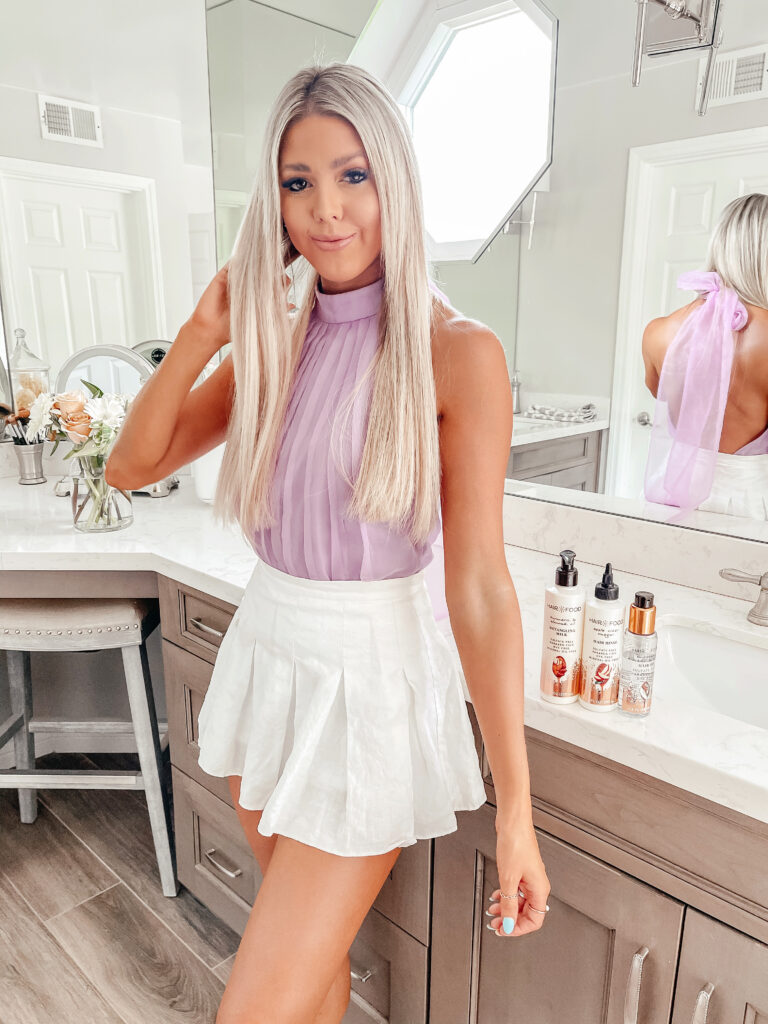 Over the last year I have been using these five Hair Food products (among others too) in my day-to-day haircare routine. I love how much sleeker and shinier it has made my hair these last twelve months. Not only has it given my hair a healthier platform to grow in stronger and healthier, but it's also given me a renewed confidence. 🙂 I can't believe I prefer to wear my hair straight now!
If you're looking to make some haircare changes without breaking the bank, I cannot recommend the Hair Food product line enough! I continue to be impressed every time I use these products. I feel like I just left the salon. And you just can't beat that right?!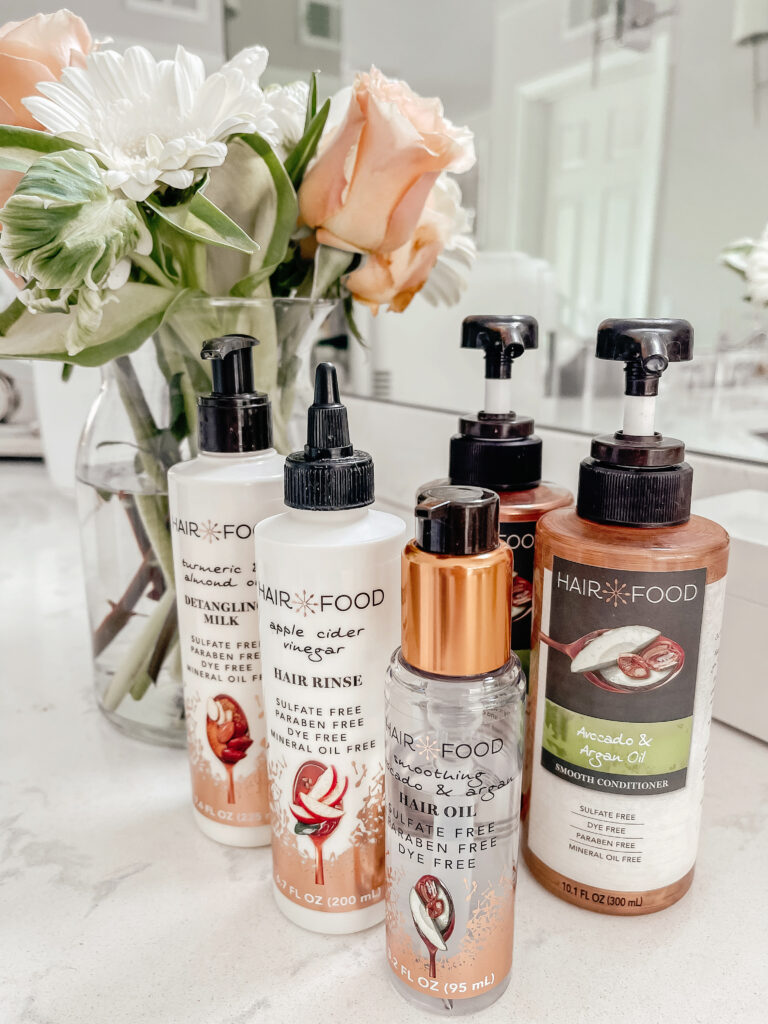 Smoothing Avocado & Argan Oil Shampoo and Conditioner
Apple Cider Vinegar Hair Rinse
Turmeric & Almond Oil Detangling Milk
Smoothing Avocado & Argan Hair Oil
Shop my Hair Food arsenal here!