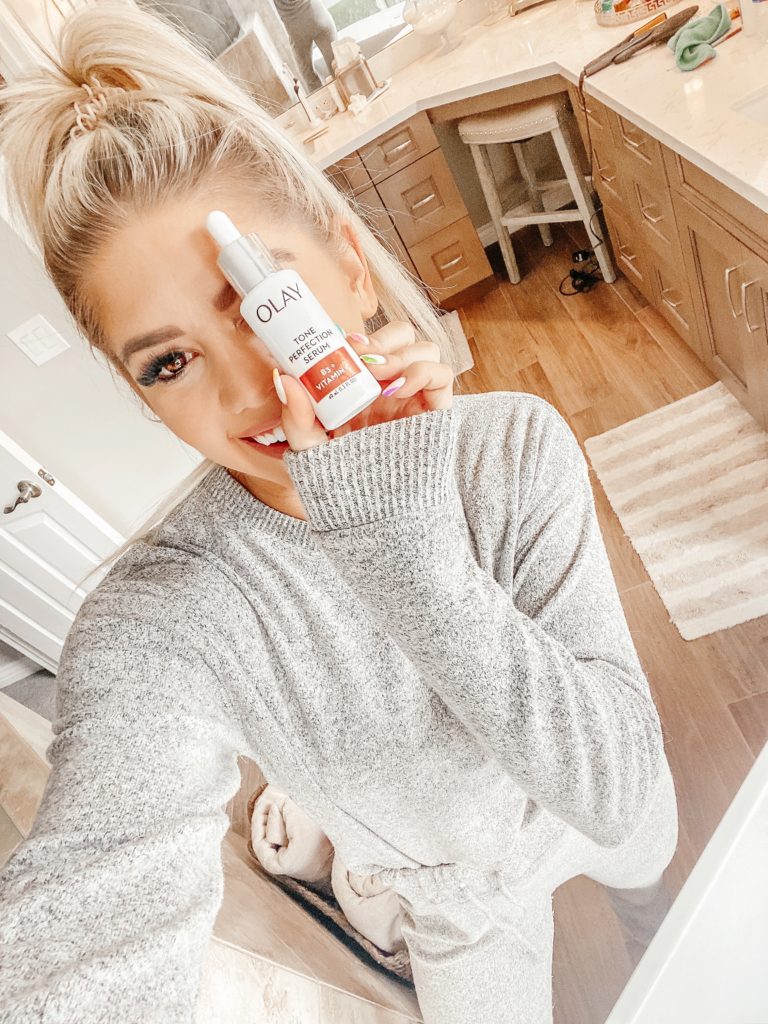 This is a sponsored post written by me on behalf of Olay and MMI Agency. All opinions are 100% mine.
With all this extra time being spent at home right now, it's the perfect time to give your skin a little extra TLC. I've been using a new Olay Tone Perfection Serum for the past few weeks and I'm loving the results so far!
To help you better understand just how great this product is, let me talk a little bit about what a serum is and how it's beneficial to incorporate one into your skincare routine:
What is a serum?
A skincare product that you apply to your skin after it is cleansed, but before you apply moisturizer. Serums deeply penetrate the skin with active ingredients to help target specific areas of the skin that may need a little extra loving!
How often do you use one?
Generally, most serums are to be used once a day, in the morning or at night. I use my serums at night before bed.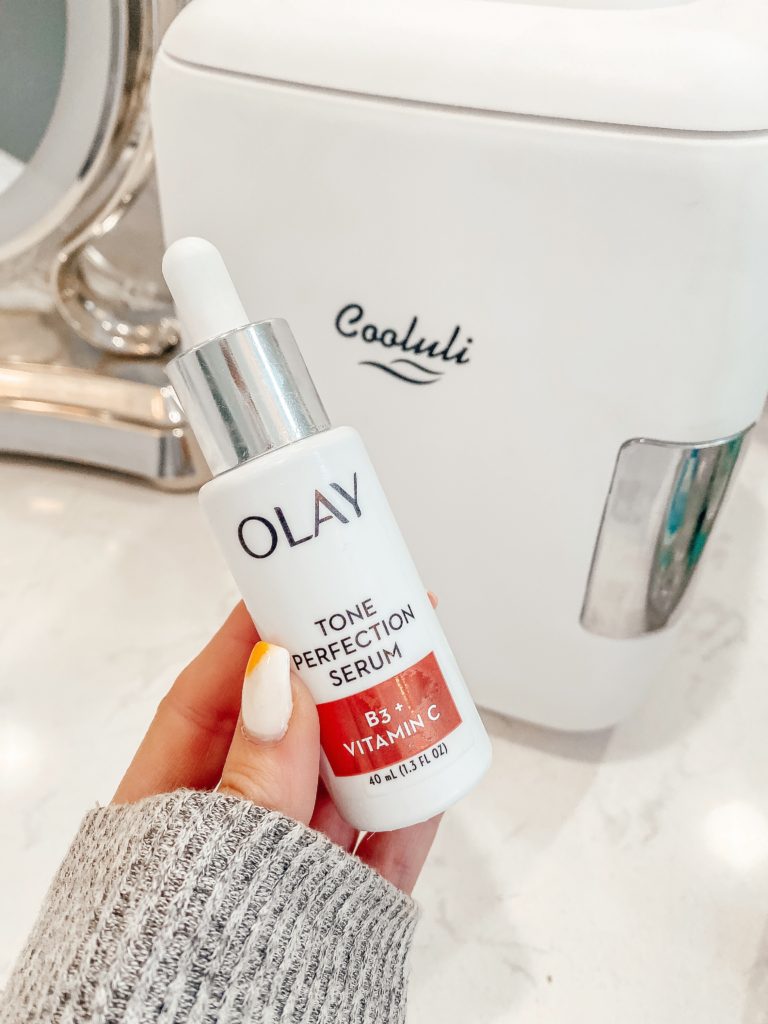 What does the Olay Tone Perfection Serum do?
The Olay Tone Perfection Serum is filled with Vitamin B3 and Vitamin C. It quickly takes those "dull skin blues" away and replaces them with a more even and brighter looking complexion. It also aids in diminishing fine lines and uneven skin tone. One little drop can visibly renew one million skin cells! You heard me right!
How do you use the Olay Tone Perfection Serum?
After you cleanse your face for the evening, simply add a few drops of the serum to your hands and lightly apply to your entire face and neck area. It's that easy.
Does the Olay Tone Perfection Serum have healthy ingredients?
The Olay Tone Perfection Serum does not contain any parabens, phthalates, mineral oils or synthetic dyes. I love that they take these precautions when designing their products!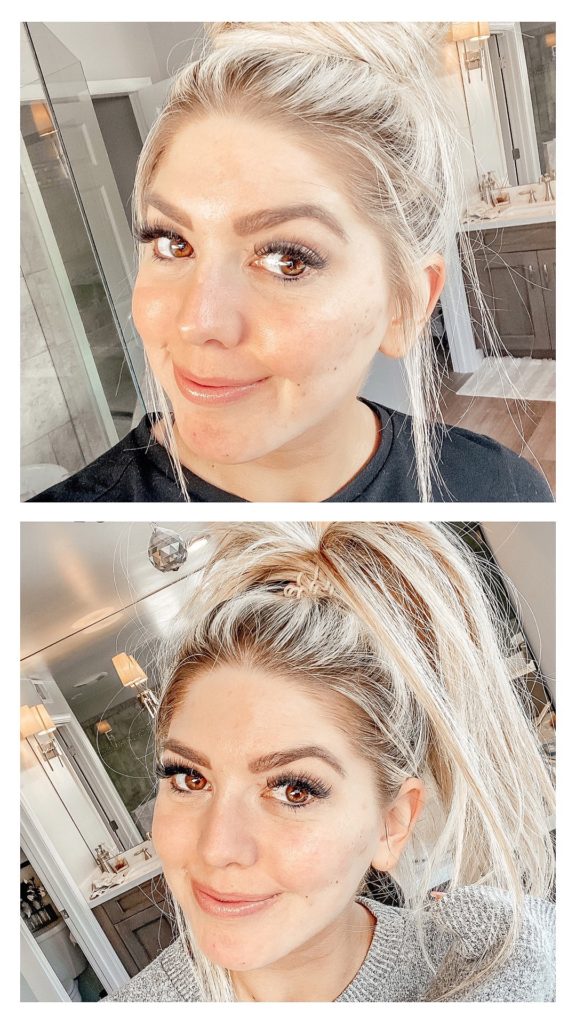 Before + After Results
I took the above photos two weeks apart. Prior to implementing the Olay Tone Perfection Serum into my nightly skincare routine, you can see that the top photo shows a lot of redness and areas where the skin isn't as smooth and even. **I also want to call out that none of the images for this campaign have been retouched as part of the Olay Skin Promise. Olay is no longer retouching any of their ad materials, including sponsored influencer posts so you can see my real authentic skin.
After about two weeks of using the serum. a lot of my redness has gone away, leaving a more even skin tone and brighter complexion. And that's only after two weeks! A lot of skincare products take a long time to show results, so I'm loving that I'm seeing small changes in a short time span!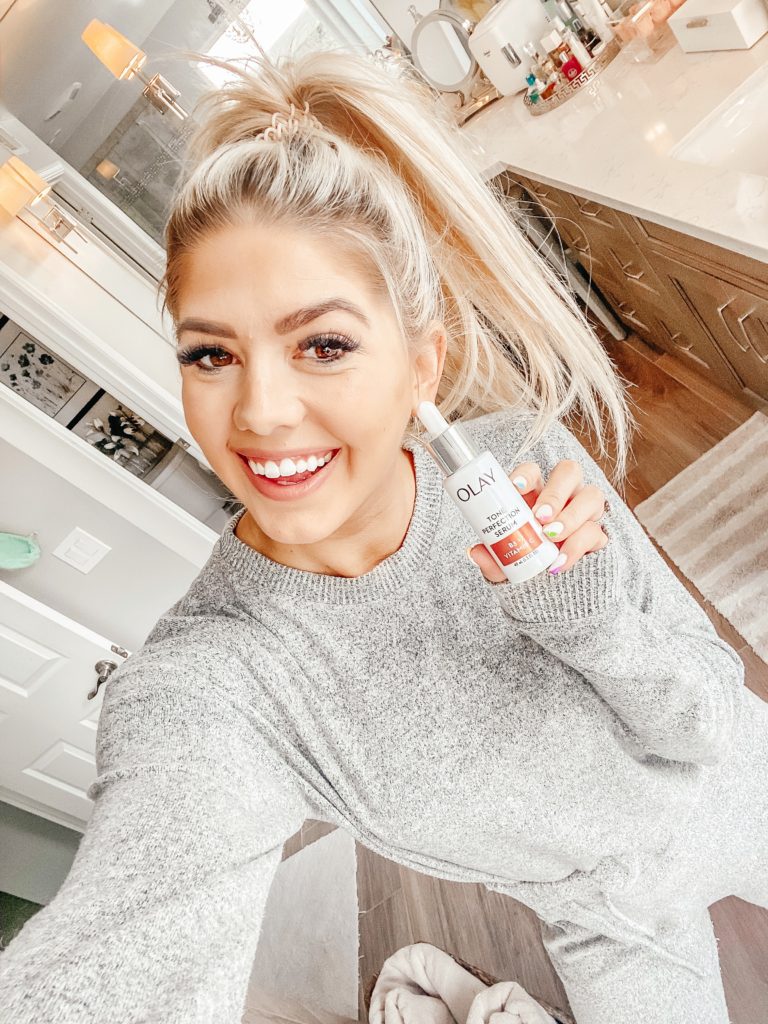 Overall Review
The Olay Tone Perfection Serum is a super affordable and high quality product that you can easily implement into your daily skincare routine. The Vitamin B3 and Vitamin C are the perfect blend of nutrients to help promote healthier skin!
I love how easy it is to use and that it doesn't break the bank! I highly recommend trying out the Olay Tone Perfection Serum, or one of the other serums in the collection. They have something for everyone!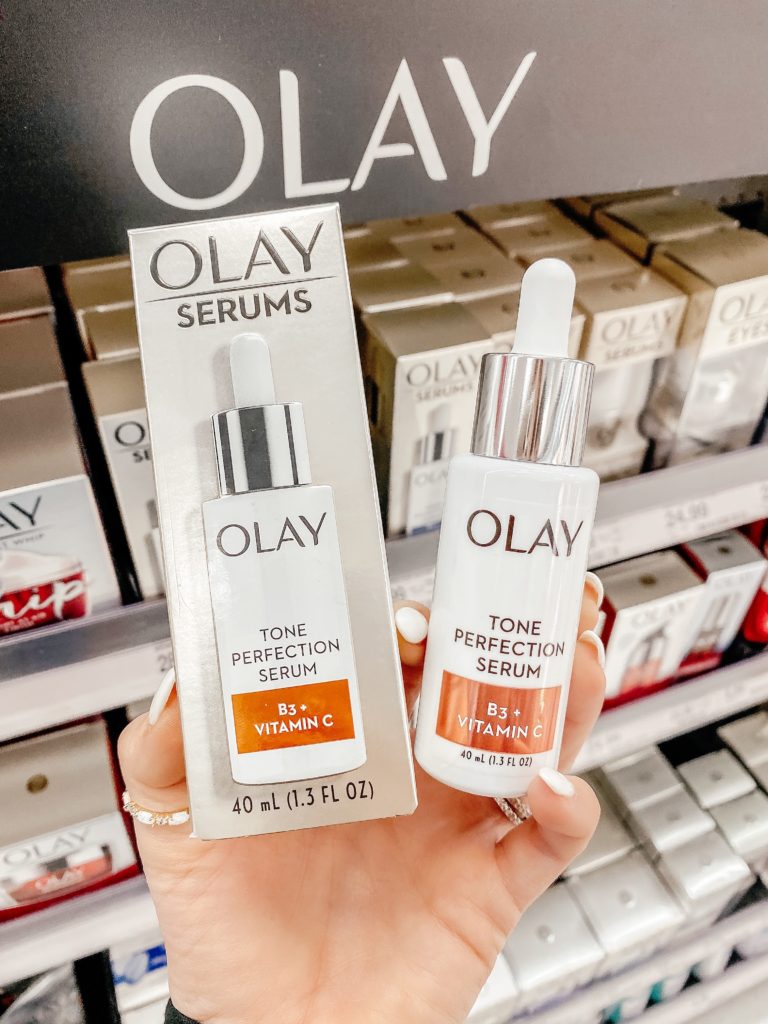 Where do you buy the Olay Tone Perfection Serum?
I hope you love the serum and I would love to hear what you think after you add it to your skincare routine!
Shop Olay Tone Perfection Serum