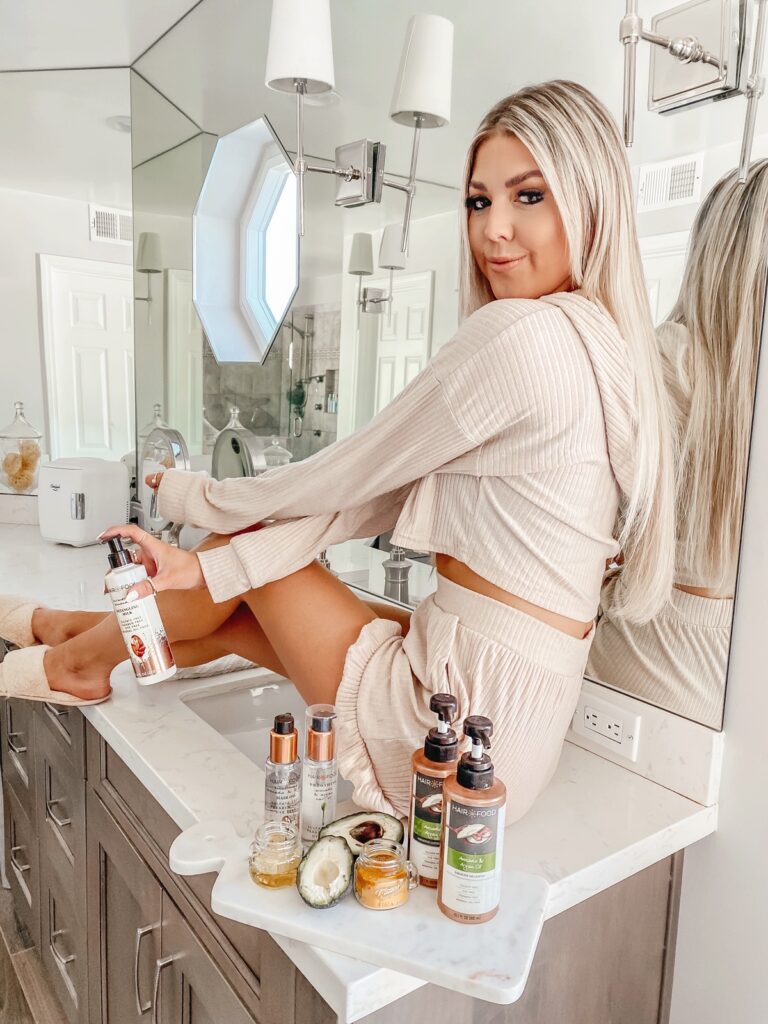 This is a sponsored post written in partnership with Hair Food. All opinions are my own.
Sleeker, smoother hair with less frizz and more shine? Yes, please! I have been using Hair Food products for over the last year and I am continually impressed with their quality products AND price points! I have tried many of their shampoo and conditioner lines, as well as hair treatments and products for a variety of styling needs.
While I DO love me some wavy curls, I have been opting to wear my hair more straight these days. Seeing as I have naturally fine, straight hair, it saves me time and energy to wear it sleeker and straighter more often. And the Hair Food Smoothing collection has made wearing my hair straight even better!
So, how do I get my hair to look sleek AND shiny?! Sharing all the deets below!
Smoothing Hair Lineup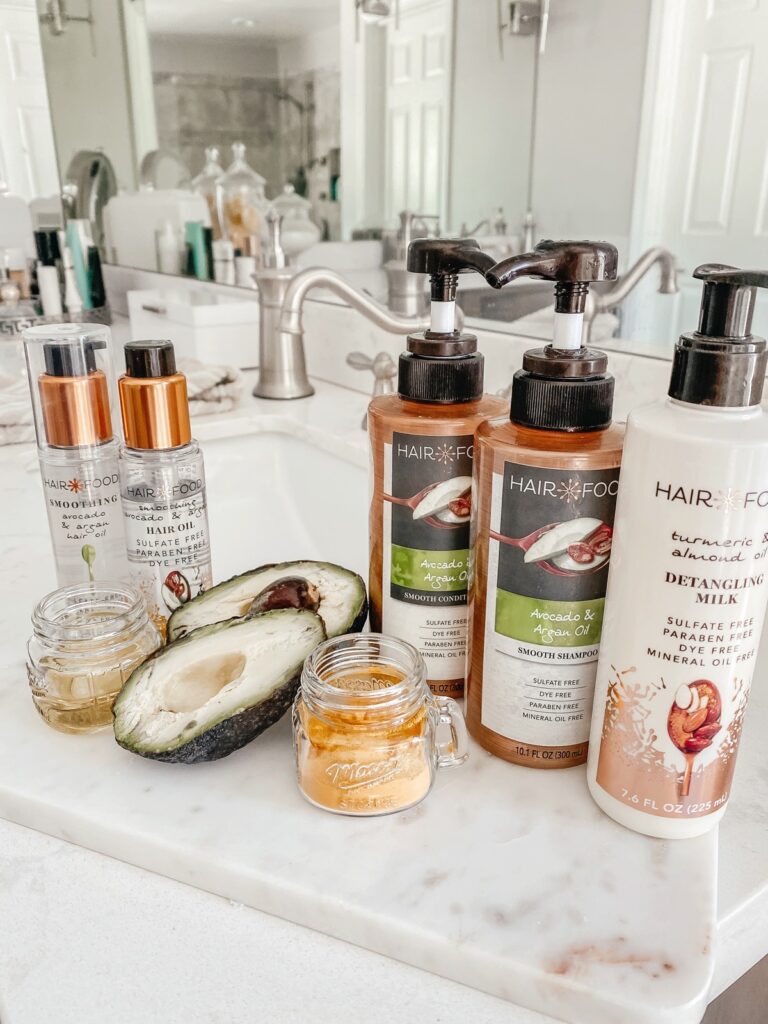 One of the best parts about Hair Food can be found within the name. They infuse their products with nutrient rich ingredients to make sure we are nourishing our hair just like we do our bodies. Superfood ingredients are important because they keep our bodies and hair healthy! And did I mention that all of their products are free of sulfates, parabens, dyes and mineral oils?
The Hair Food Smoothing collection is made with avocado and argan oil – which is fantastic considering I cannot get enough avocados in the kitchen. So it's pretty much perfect that it can be found in my shower now too!
Let's take a closer look at each product and how I get my sleek, straight locks.
Smoothing Avocado & Argan Oil Shampoo and Conditioner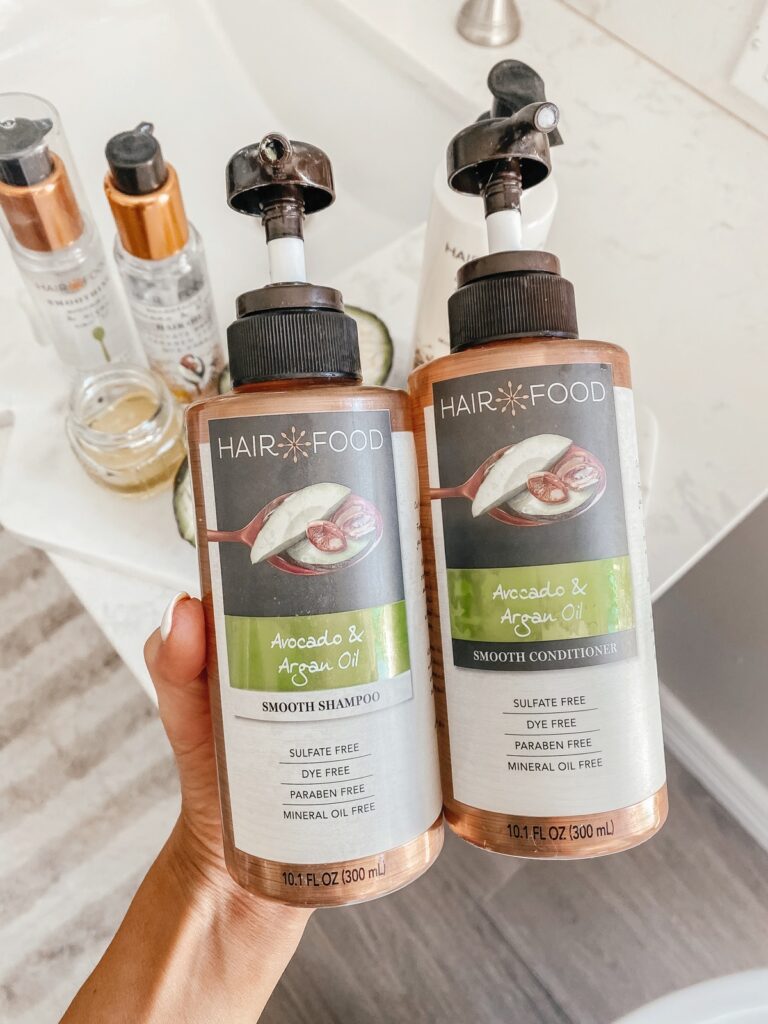 The Hair Food Smoothing Shampoo and Conditioner line is one of my favorites. As I mentioned already, I love avocado so it's a total win for me right off the bat! Infused with the gentle essences of moisturizing avocado and smoothing argan, it leaves my hair softer and smoother. Plus, it smells SO good!
Turmeric & Almond Oil Detangling Milk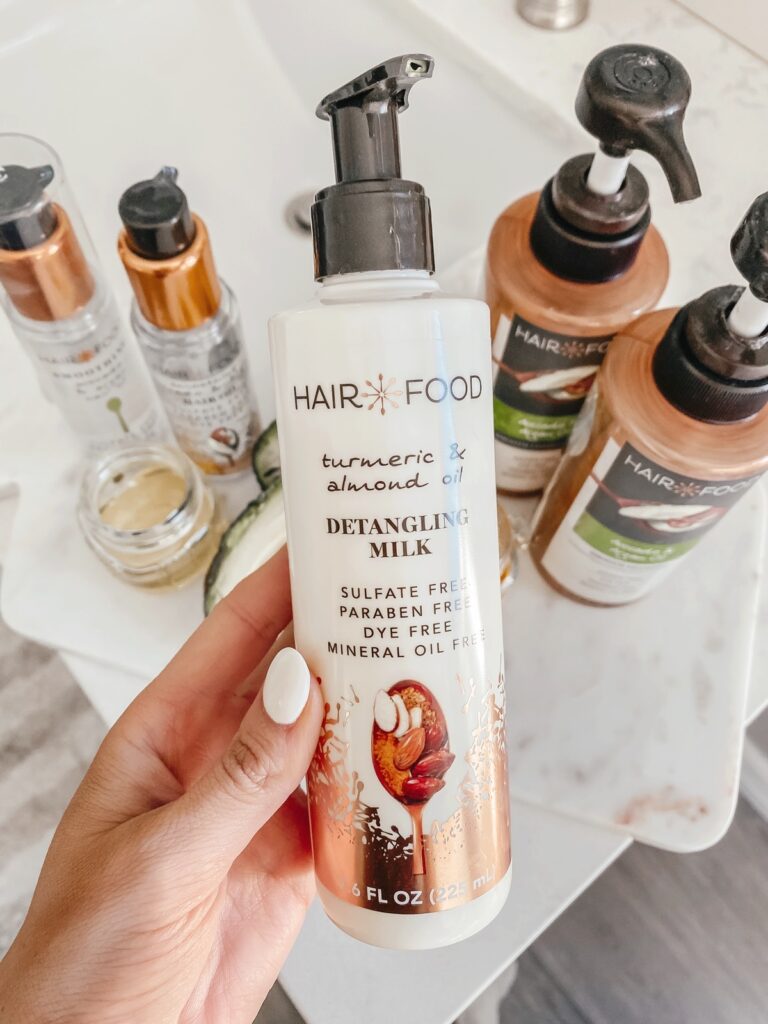 The Hair Food Turmeric & Almond Oil Detangling Milk is one of the newest hair treatments that recently came out (it's not part of the Smoothing collection) from the brand. And it's quickly become one of my favorites! My fine, thin hair is SO prone to tangles, especially right out of the shower, so this product has been a game changer! Best part about it? It can be used when your hair is wet OR dry! The quickest answer to frizz-free and less-tangled hair!
Smoothing Avocado & Argan Hair Oil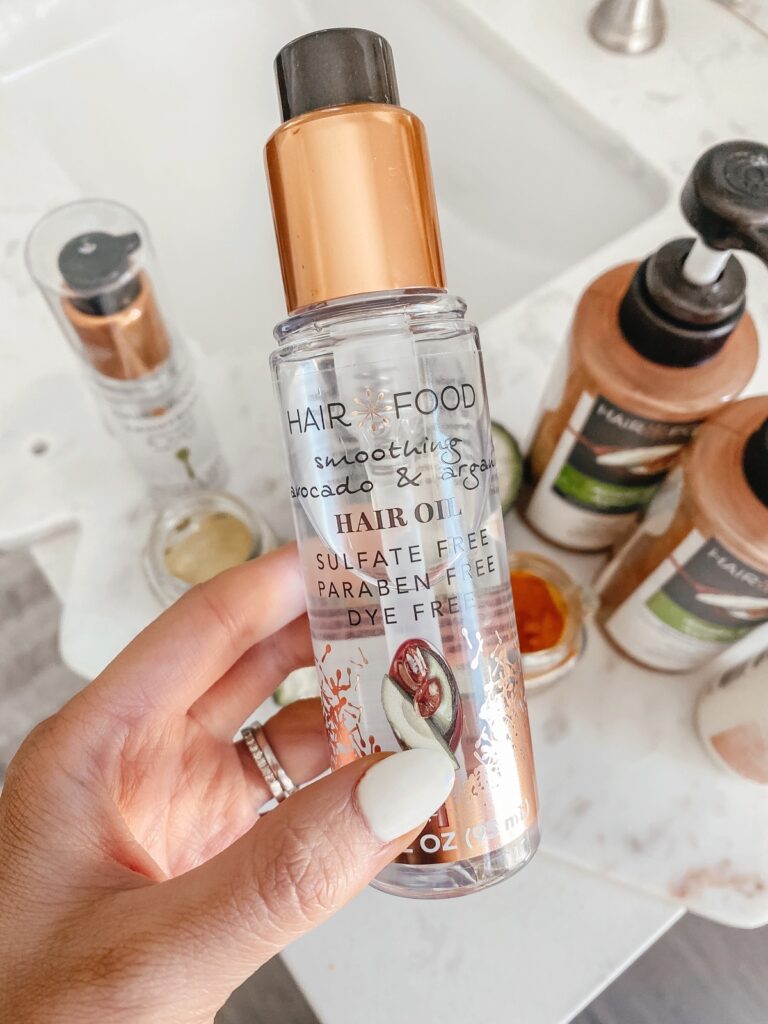 The Hair Food Avocado & Argan Hair Oil is another great product to use post shower. I apply it to wet or dry hair and it instantly helps to soften and smooth my hair. Perfect for that sleek look I've been going for lately! I love to apply this before I throw a hot straighter on my hair. Helps to seal my hair and keep it healthy and nourished as I style it.
Overall Thoughts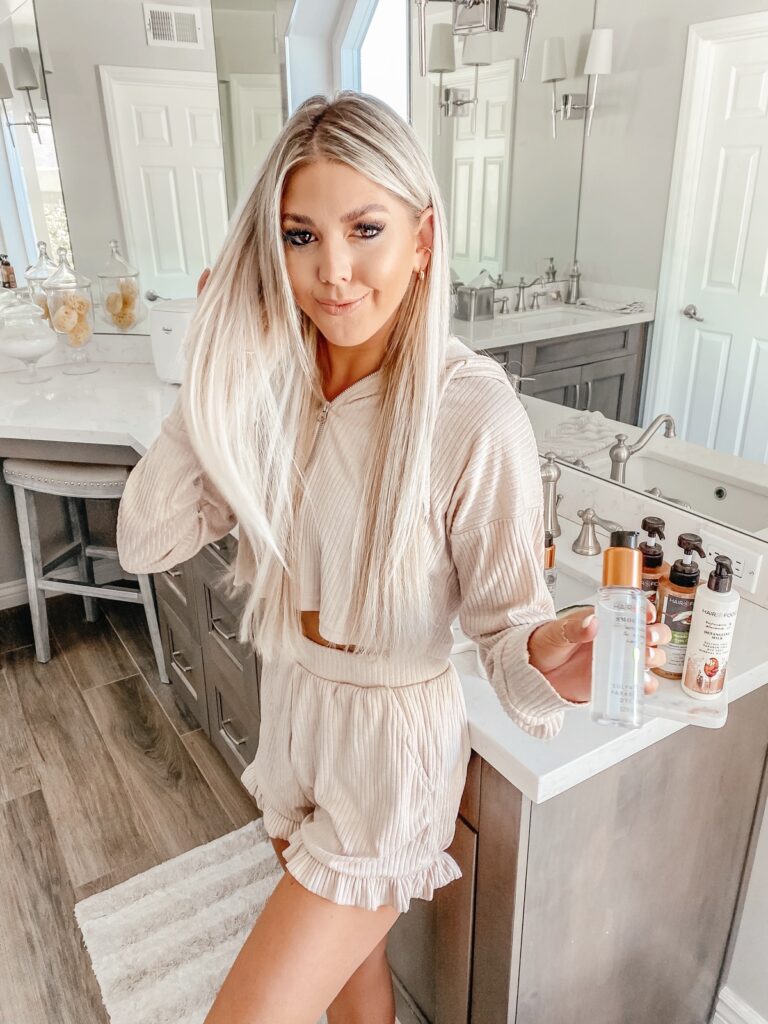 As I have said it before and do again, I am highly impressed with the quality and price point of the Hair Food collection. Not only are they taking the extra measure to make sure their products are free of harmful chemicals, but they are also infusing them with superfood ingredients to promote clean and healthy hair!
The Hair Food Smoothing collection has done wonders for my hair over the last several months. I can rest assured that my hair is being taken care of AND looks stronger, healthier and happier!
If you're a person that loves to wear their hair straight and sleek, definitely try out their Smoothing collection.
Smoothing Avocado & Argan Oil Shampoo and Conditioner
Turmeric & Almond Oil Detangling Milk
Smoothing Avocado & Argan Hair Oil