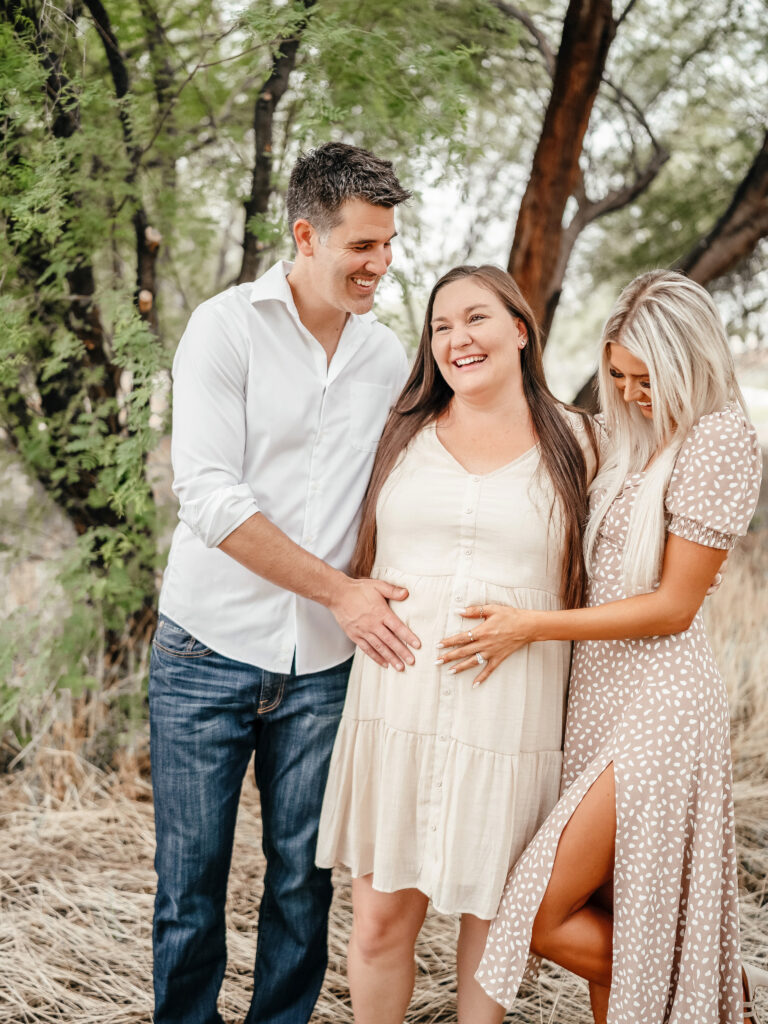 Brad and I weren't sure we would ever see the day that we would become parents to a child on Earth. If you have been following along with our story for the last five years (if you're new, you can read our story here), you know that it has not been easy to get to this day. To reach this point in our story. To welcome our sweet Van into the world.
After suffering through four miscarriages (both through natural pregnancies and through IVF pregnancies), we turned to the idea of having a gestational carrier (you can read this part of our story here). It was a long road and a lot of prayer to reach this decision and to fully accept that I would not be the one to carry our child.
*And just to clarify: Van is 100% genetically Brad and I. He was conceived when we did IVF.*
But this experience has been very humbling and a true test of our faith and trust in God. We had to give up every bit of control here. We had to put our complete trust in someone else to take care of Van for nine months. I thought it was going to be the hardest thing we would have to face yet, but that all changed once we met Amanda.
She has truly been the most amazing and supportive person throughout this whole process. Her love for us and Van and her care and nurturing of him was so evident in all that she did and how she lived each day. We couldn't have dreamt up a more godly woman to carry Van into this world for us. She is a very special soul.
Not only was Amanda the perfect person for us, but her husband, Kevin, their boys Luke and Benny, and both their families were very loving and supportive of not only Amanda herself, but of Van, Brad and myself too. A truly special family that Van was so blessed to be around for nine months. And a true blessing to Brad and I as well. We are so thankful for each of them and the role they have played in loving, caring for and praying for Van and for us.
We cannot wait for Van to know Amanda and each and every one of her family. To know what she did to help make us a family ourselves. For him to know that he was truly SO loved by all of us. That he IS so loved by all of us.
Words will never be enough and our love and gratitude for Amanda will be infinite.
We are forever grateful to her and to God for writing this story for all of us.
We love you, Amanda!