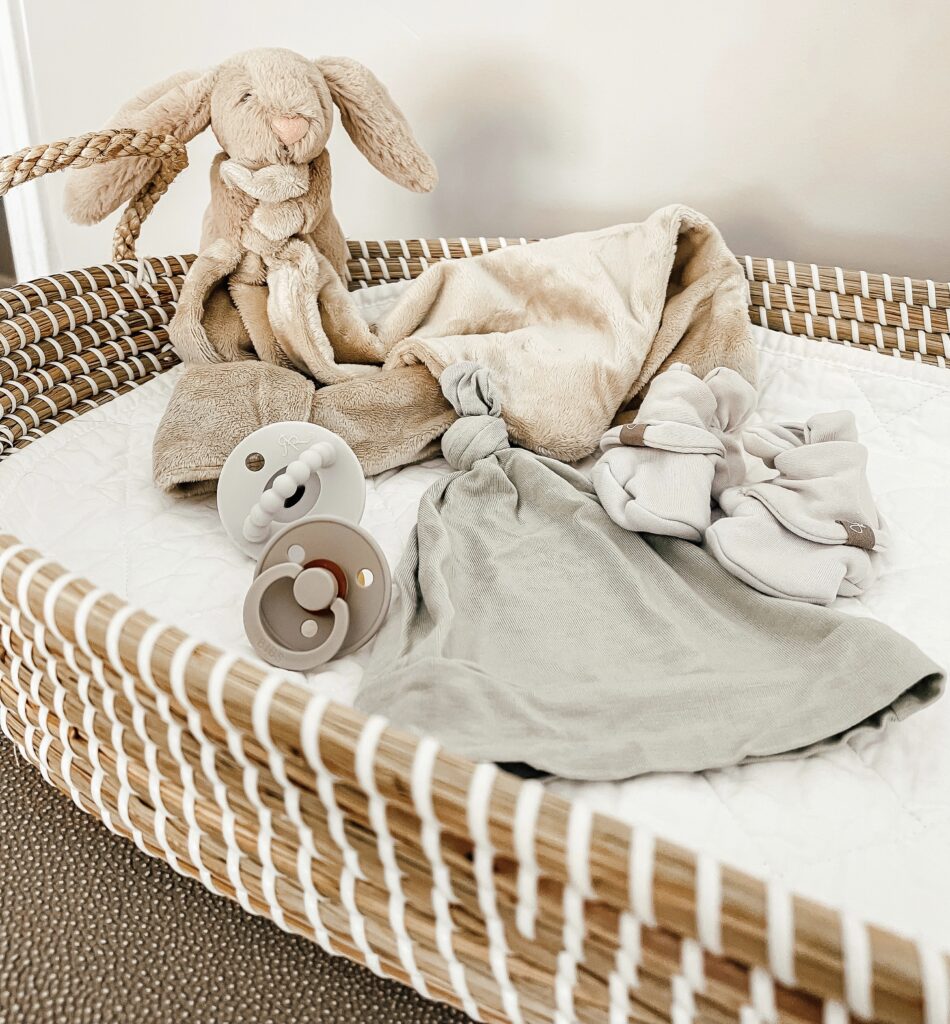 +++
I'm so excited to share our complete baby registry with you guys today! As soon as we felt like we were far enough along in this pregnancy to start thinking about what to buy for Baby Van, we jumped right in and started making lists. Quickly into browsing for things, we learned that there were so many things to get AND so many brands to pick from. How do we know what kind to get? Is this the best brand? Do we really need one of these? What are we missing? All these questions were swirling around in our heads. We needed a game plan and a method to the madness!
Tips for Creating a Baby Registry
*Create a Babylist registry – This is the website we used for our registry. This site allows you to add items to your registry from ANY site! You heard me right? No need for separate registries at multiple retailers. You can link Amazon, Target, Nordstrom, anywhere – even boutique brands. ANY SITE! Another cool thing is that once you add an item to your registry, your guests can actually price match the item across different retailers. SO COOL. We also loved that they break your registry down into categories (diapering, feeding, ect.) and suggests items to add. It's literally the coolest and most efficient site! It will even keep a record of who got you what (great for thank you notes). Highly suggest!
*Use a checklist – We found this super helpful when we weren't sure what all we needed. Pinterest has a ton of great options if you search "Baby Registry Checklist" and browse through some of them. We love how some even break it down into categories and have free printable PDFs. I'm a total visual person! This was super helpful.

*Do your research and check the reviews – Whenever we needed to make a decision on what kind of item/brand to go with, we hopped online and did a little digging. Find some trusted parenting sites you like (Babylist has a ton of help for this also) and check the reviews people leave. Amazon is the best for this! We would narrow an item down to a few choices and then hop on Amazon to compare reviews and browsed what people had to say about them. This helped us make selections! YouTube reviews were also super helpful as well. I had the hardest time choosing between a DockATot and a Snuggle Me and a YouTuber helped me finally make the decision. There is so much info out there!

*Register for what you REALLY need – This was one of the best tips we received from a lot of you. The more you place on your registry, the larger variety of choices your guests have. While this isn't a bad thing, it might leave you lacking some of the things you REALLY need vs having some of the things you just sort of wanted. Ya know what I mean? You can add some cute, fun things but we suggest going for the basics! Save all the cute onesies and outfits for another time. People are going to shop those anyway. We only added a few onesies/outfits (and people still gifted us some). The BASICS are key!
*Have a wide variety of price points – It's super helpful to be conscientious of peoples' budgets. Make sure your registry has something for everyone to shop. Don't leave guests feeling like everything it out of their price point AND allow others to spend a little more if that's what they are looking to do. Give them a ton of different options to choose from!
*Test out your stroller/car seat – This one was super important to us. We had narrowed down our decision to a couple brands most people recommended. When we went to give them a test drive, we actually found that we didn't like one of the more popular choices and opted for one we hadn't even heard of! So glad we went in and tried them all out before making a decision! What works for one doesn't work for all. Keep that in mind and be sure to make sure YOU like it!
*Have fun – When we were finally able to start making our registry, it was so exciting to us! We had waited so long to actually get to this stage that we had fun doing it. Yes, we did get overwhelmed at times (hello, new parents!) but it was so fun to finally see it all come together and be able to begin prepping for his arrival! Enjoy this part of your pregnancy!
Now, let's good into the good stuff!
Sharing all of our baby registry categories with all the items we placed on our registry.
*If you click a link and make a purchase, I do make a small commission on that sale. Thank you for supporting our family!*
Our Baby Registry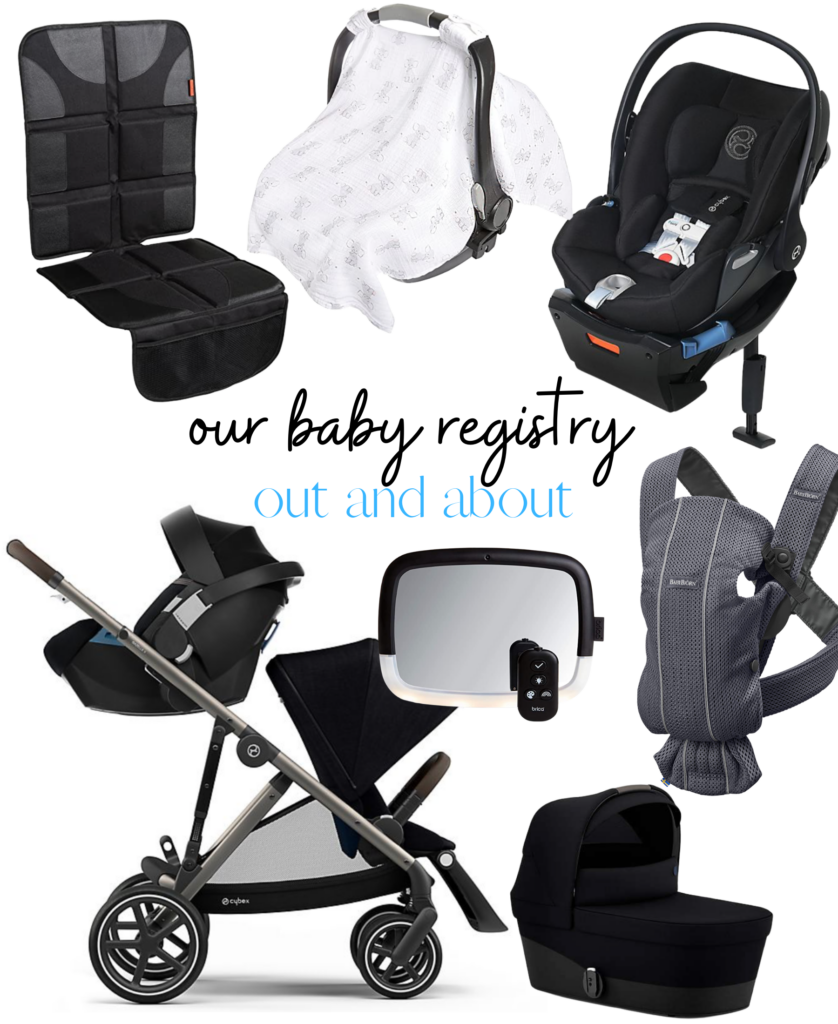 +++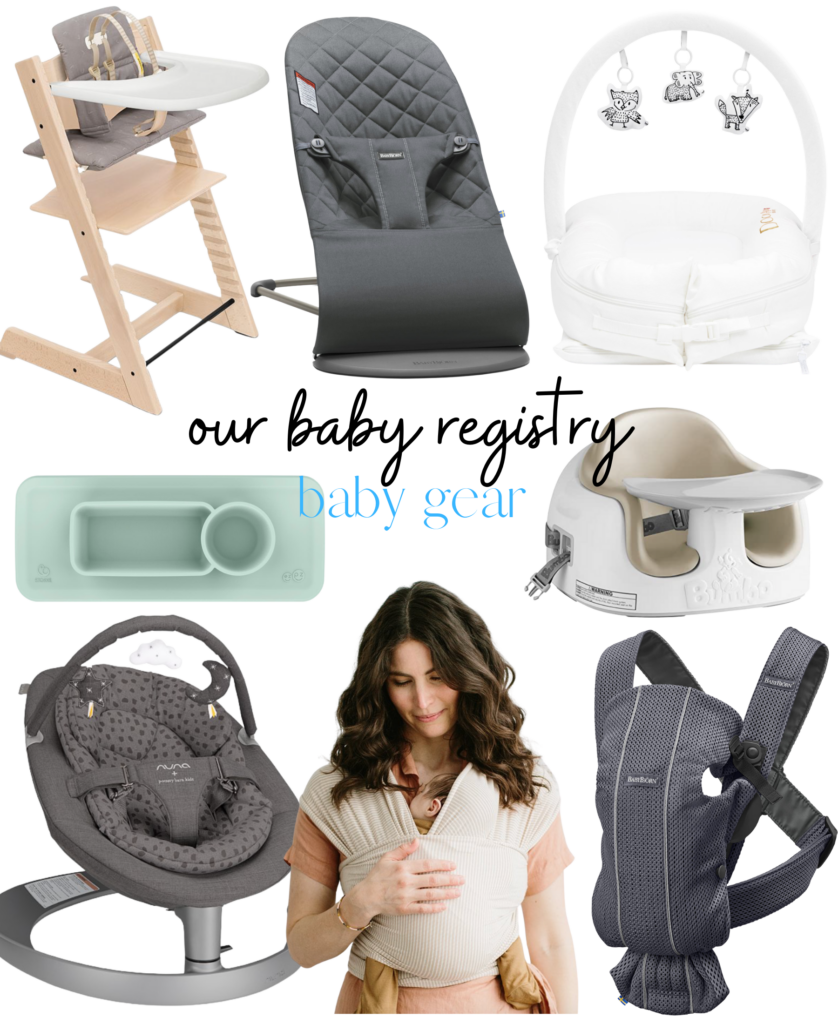 +++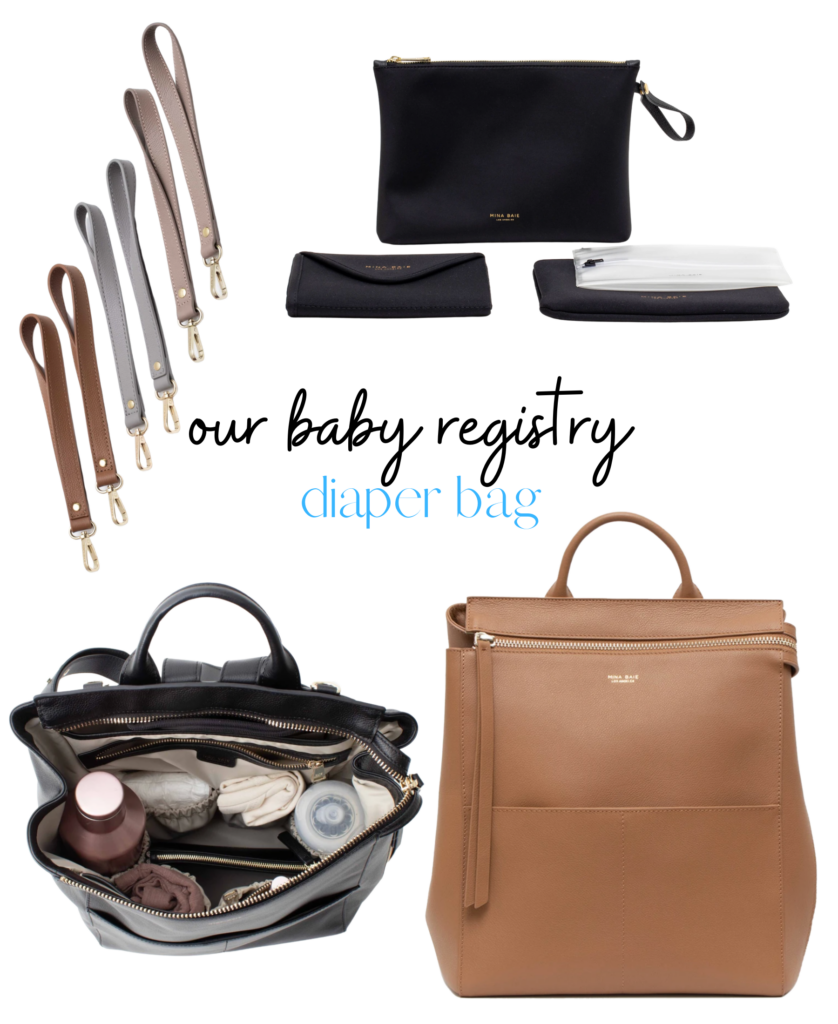 Backpack // Stroller Hooks // Changing Kit c/o Mina Baie
+++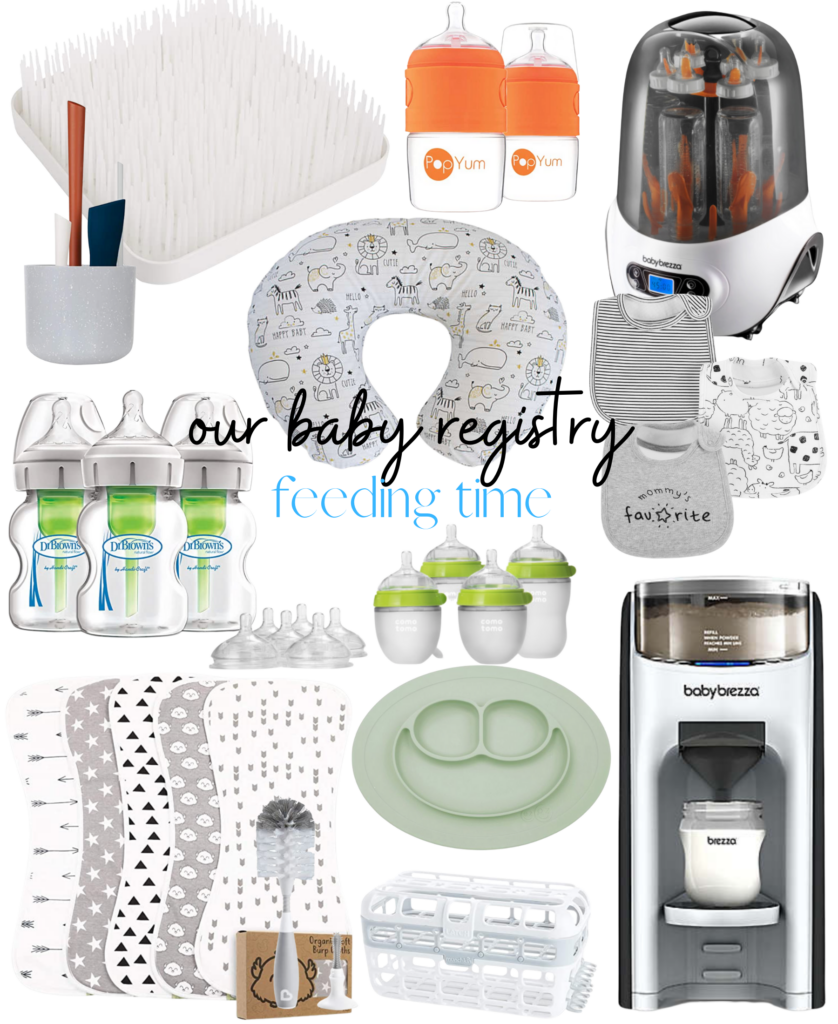 +++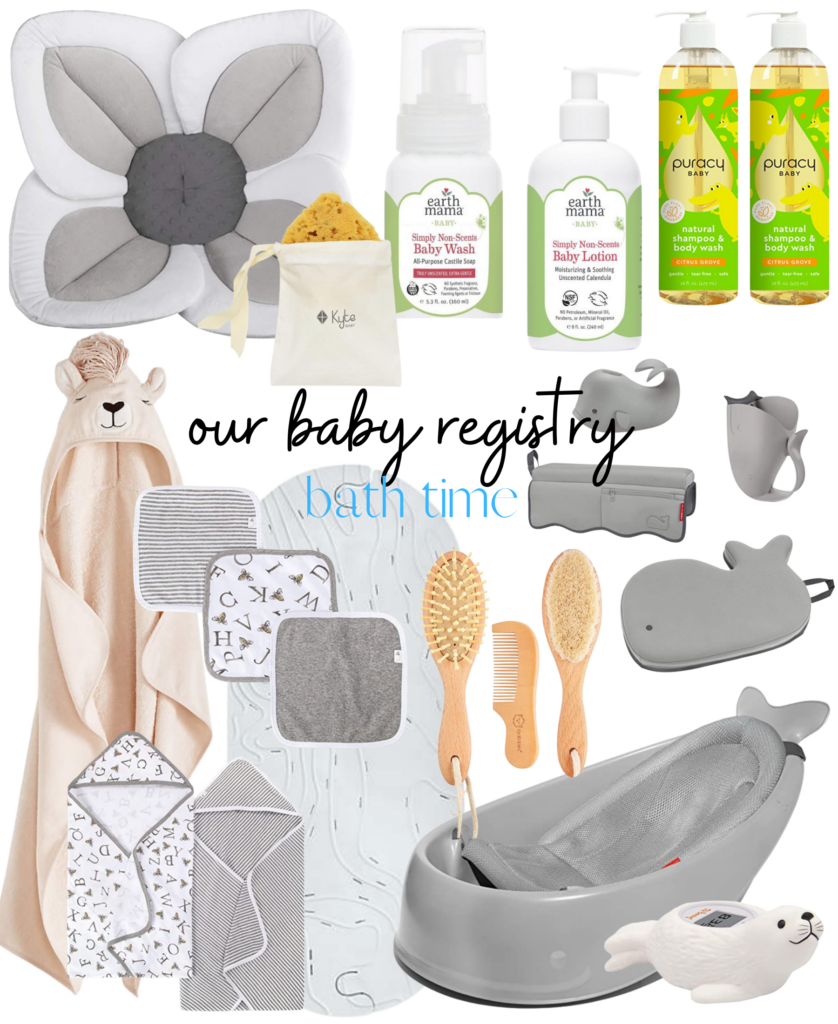 +++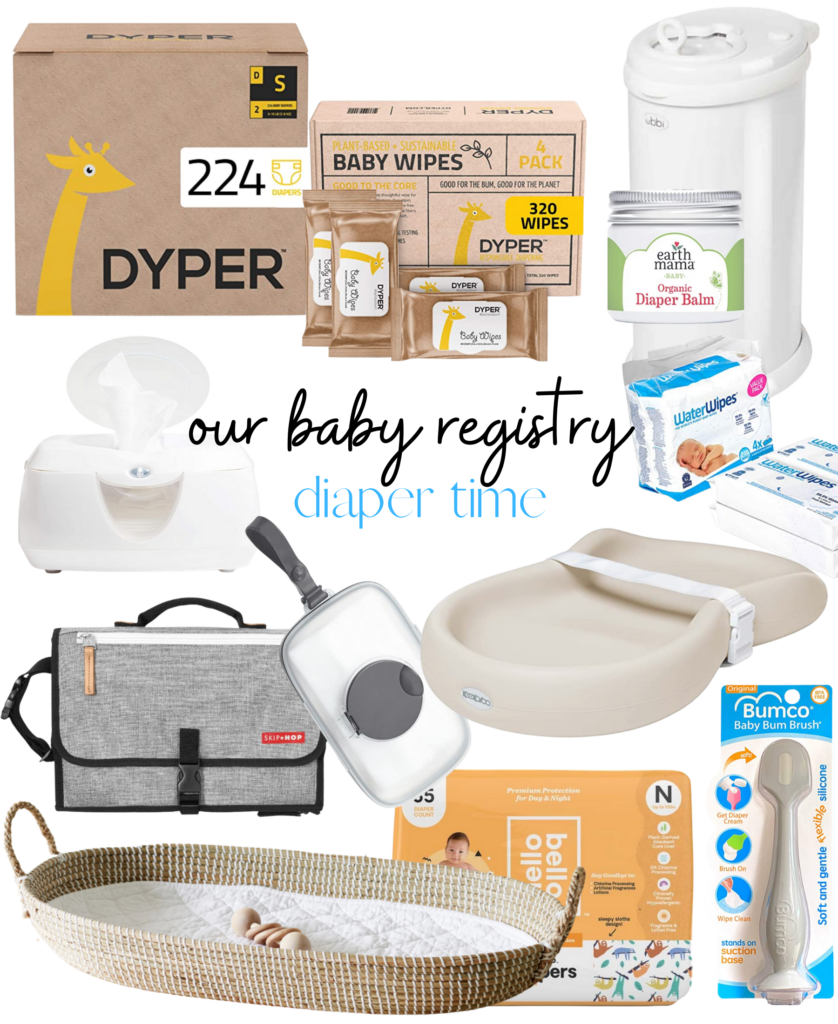 +++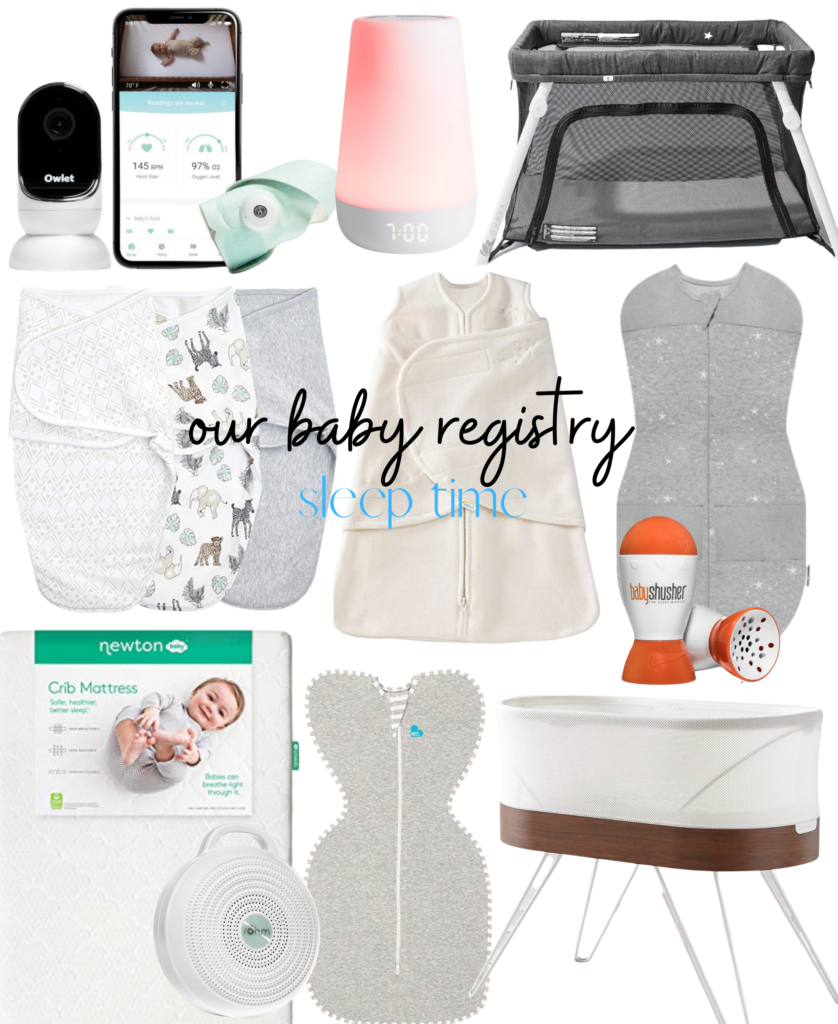 +++
Portable Bassinet/Crib is linked here.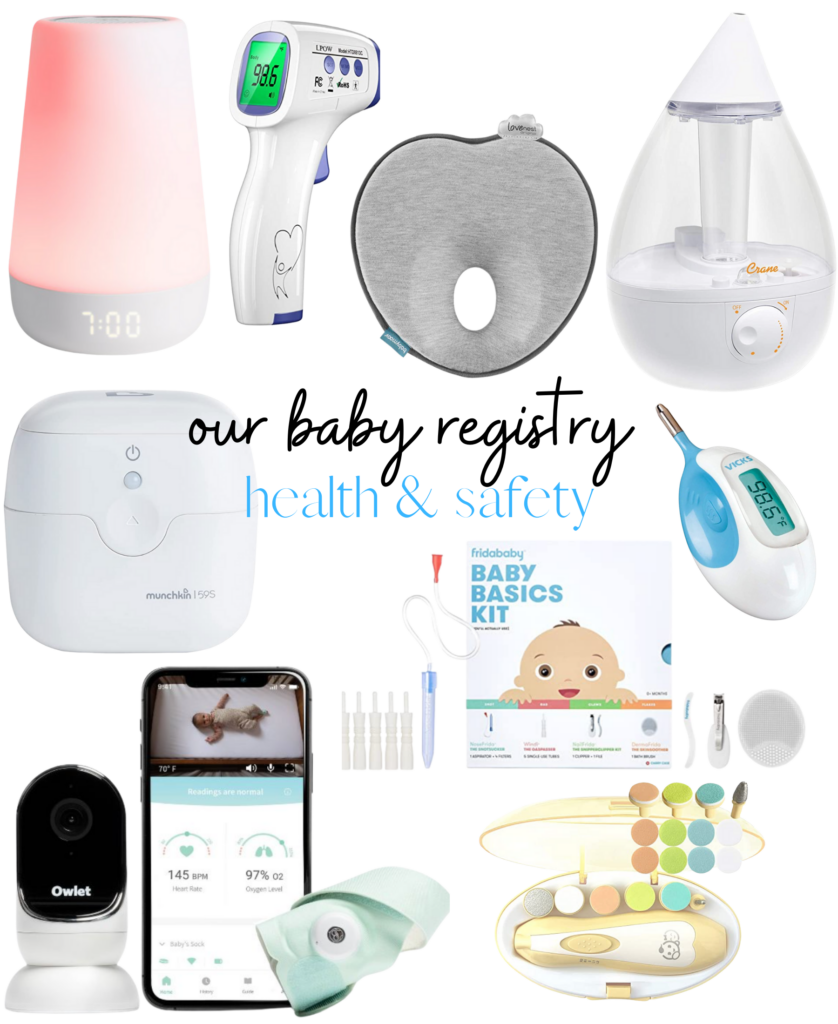 +++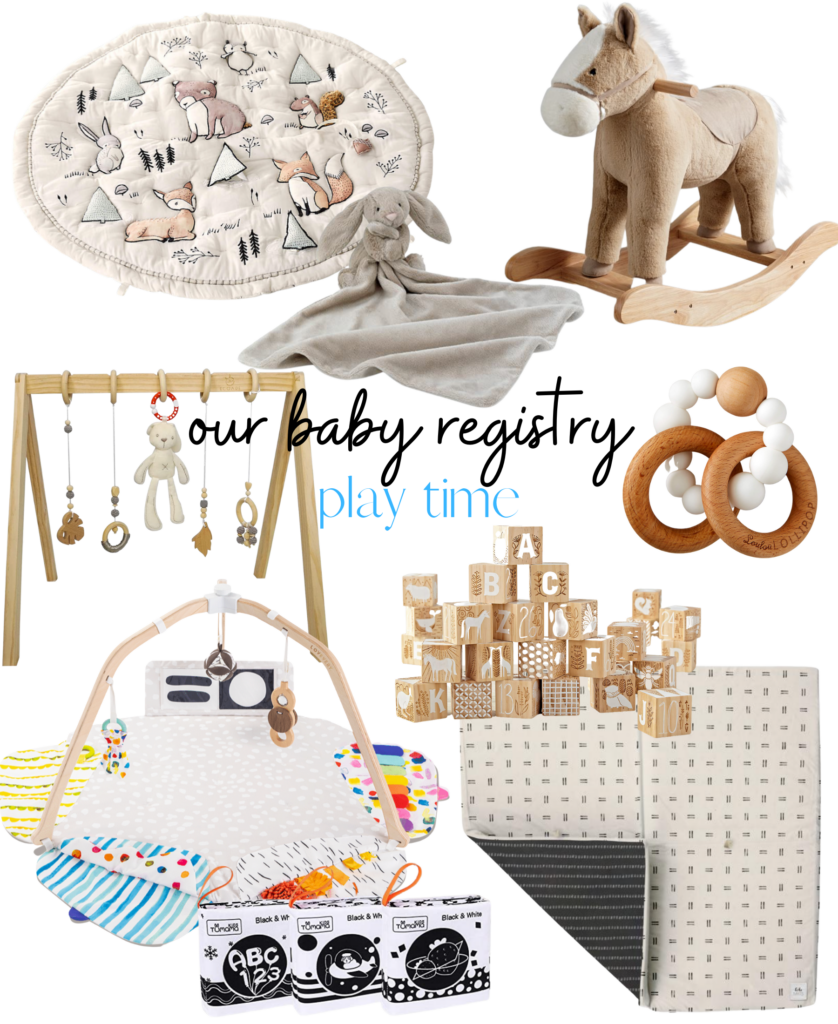 +++