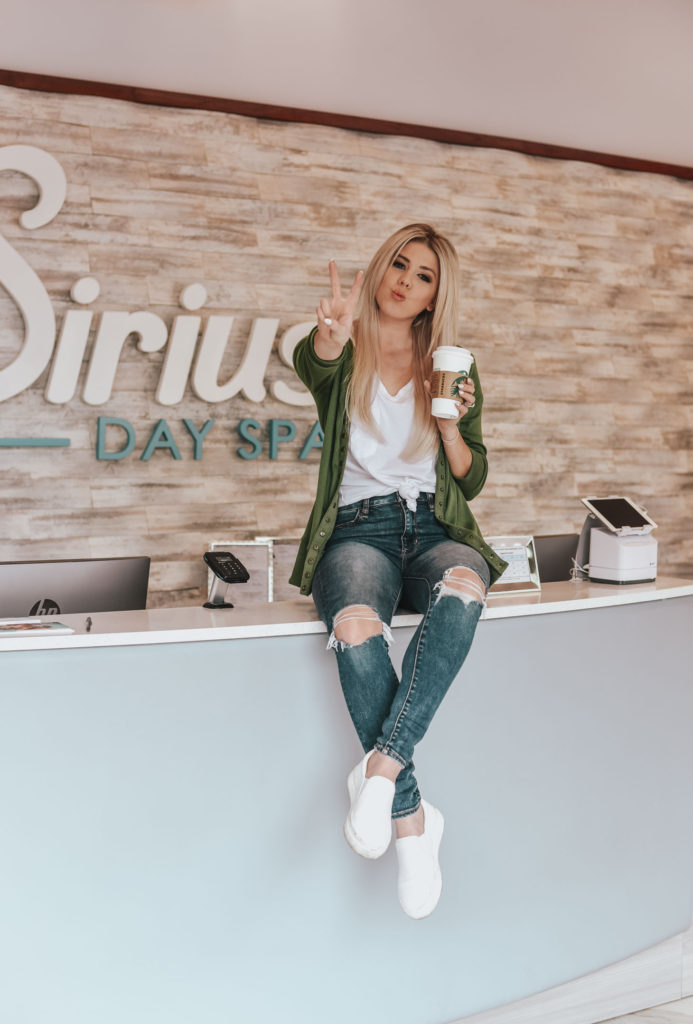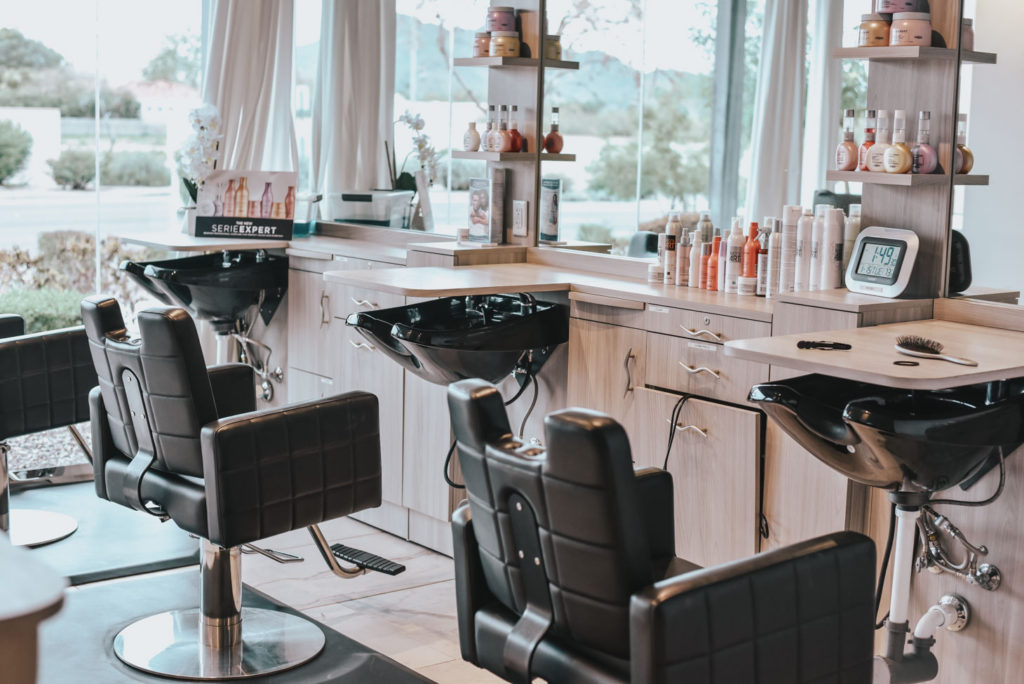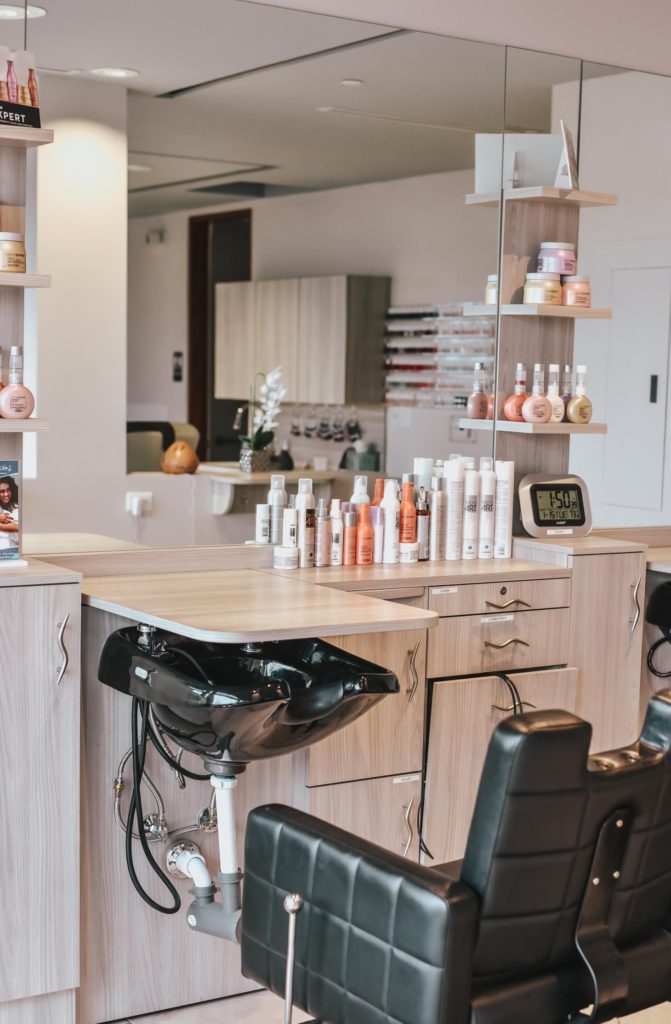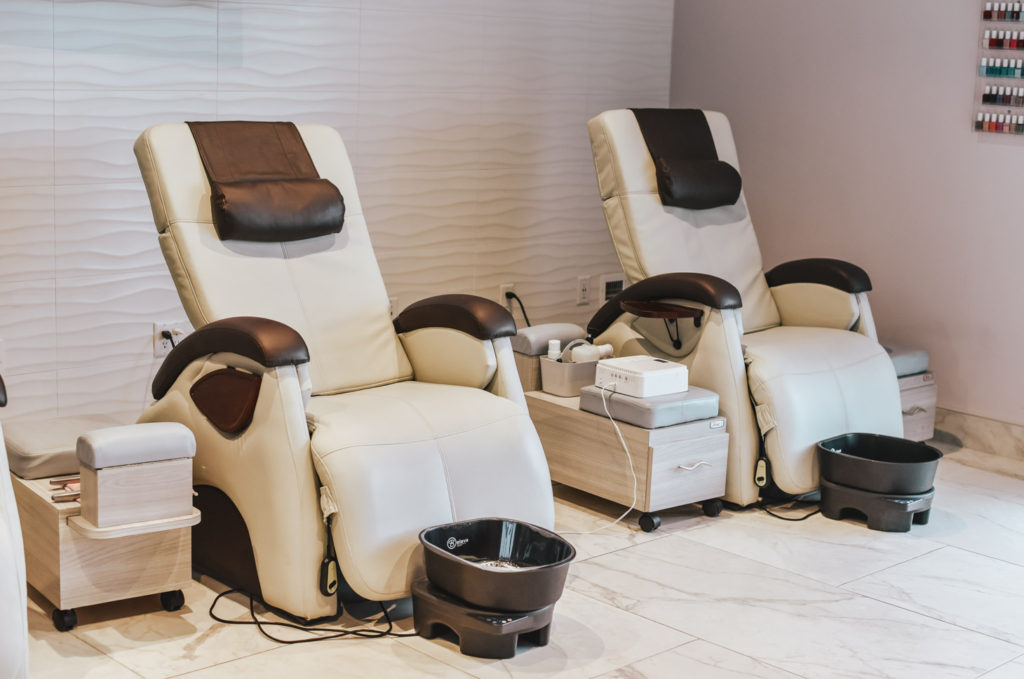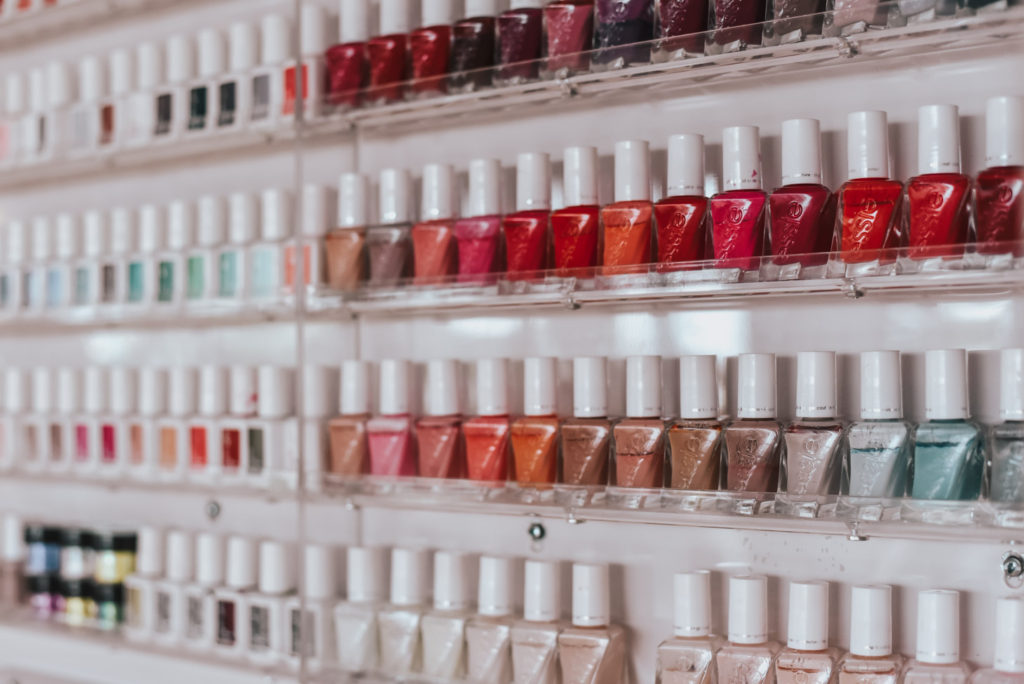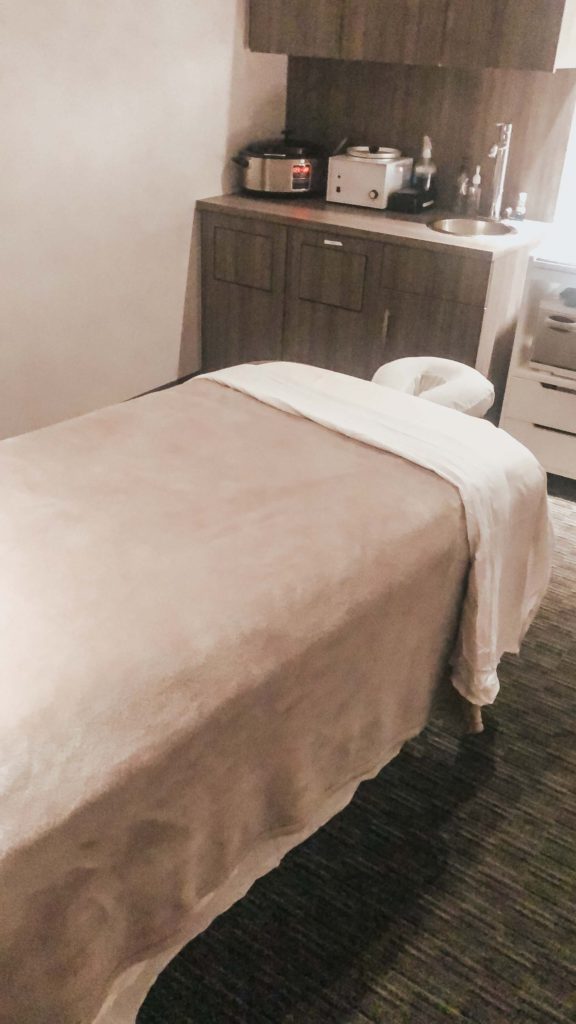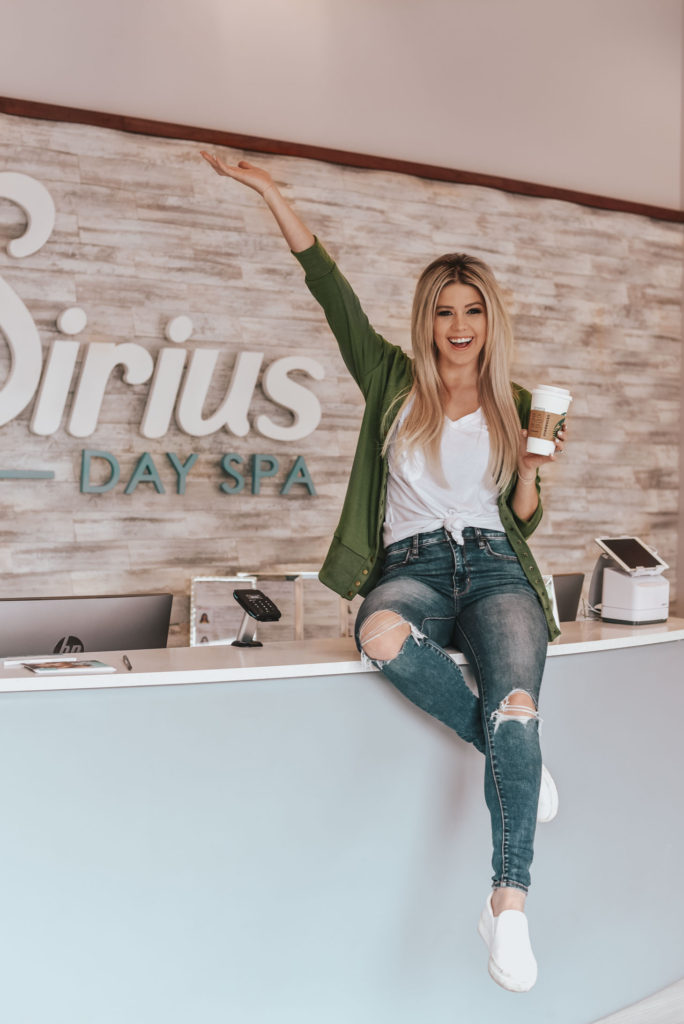 Last week, my blogger bestie, Jessica, and I visited Sirius Day Spa in Gainey Ranch in Scottsdale. We enjoyed a few hours of pampering and girl time!
When we arrived, we were greeted by a friendly and attentive front desk staff. They were quick to give us a tour of the facility to show us where we would be having our services done (which is something I appreciate when I am going to be spending time somewhere new). The facility was clean and calm.
Once we had the grand tour, we were taken to the Serenity Lounge – a room full of the most amazing full body massage chairs. There, we filled out the introductory patient paperwork and then got into the relaxation mindset. I came home and told B that we need one of those chairs ASAP!
About ten minutes later, we were greeted by our massage therapists. The first service Jess and I chose was a 60 minute Swedish massage. Off we went!
Service #1 – Massage
I was taken into the massage room and greeted with a delightful aroma and calming music. My therapist asked me about any problem areas or areas of concern. I was very quick to explain how I am undergoing fertility injections (at this time just a few days in) and had a sore lower back and upper glue area. She was so attentive and did such a great job making sure I was comfortable with what she would do in that area before proceeding. I really appreciated her care.
The next sixty minutes were just out of this world! She continued to check in with me and make sure I was feeling comfortable and relaxed. She had to tell me to relax a few times because I struggle so much with that. Anyone else?!
After the massage was over, I was given a full glass of water to drink, as well as some tips from my therapist to take home with me. She noticed I was very tight in my shoulders and upper back. She showed me some at-home stretches to help alleviate some of that tightness. I'ver never had a massage therapist do that before. I loved that!
Service #2 – Pedicure
When Jess and I booked our services, we were told how amazing a pedicure at Sirius Day Spa would be! We were so excited to get started!
This spa is the only spa in all of Scottsdale (and maybe Arizona) that has zero gravity chairs. They completely recline back until you are in a complete laying position. While you lie there, you are given a lavender scented pillow to cover your eyes and breathe in the relaxing aroma. Next, a pair of headphones to enjoy the beautiful sounds of nature beyond the walls of the spa. While you lay there getting relaxed, your feet are being taken care of!
The nail technician did a great job prepping my nails. She was detailed and made sure the nail beds were in pristine condition before moving on. Next came the sugar scrub (my favorite part), followed my a wonderful massage with lotion. Not only were my legs and feet being rubbed, but another massage therapist came out to give a scalp massage at the same time. Double dose of care!
Once the massage portion came to an end, the nail tech painted them (white of course) and we were all done. They have a decent selection of polish – including some longer-lasting polishes, as well as some gel. It truly was a delightful pedicure!
All Services
Massage – 60, 90 or 120 minutes with/ enhancements such as hot stone, aromatherapy and analgesic heat
Skin Care – facial, microderm facial, micro peel, microderm micro peel and back treatment
Body Wraps – infrared wrap and Dead Sea mud wrap
Teeth Whitening – 60 minute treatment
Eyelash Extensions – get on a full set and then continue with 60 minute fill (2-3 weeks) or 90 minute fill (3-4 weeks)
Hair Care – blowouts and updos
Waxing – eyebrows, facial portion, full face, bikini, Brazilian, arms, legs, back and etc.
Nail Care – manicure, gel manicure, pedicure and gel pedicure with lots of different versions to choose from

Membership
So, as you can see, Sirius Day Spa offers so many types of services at a much lower cost point! So, how does it work?
Introductory 1 or 2 Service Trial:
Before you decide if you want to join, you can choose to do an introductory 2 service package for only $89! Which is less than the cost of two services if you were to just walk in. If you only want to do one to try it out, it is $59.
Once a member ($89 monthly), your entire monthly payment goes towards whatever services you want to do each month. Which is super cool! You are paying into your services and not into the spa. And once a member, each service is 30% off. I just love that!
Locations
If you are interested in trying out Sirius Day Spa, you can find their locations here. Currently, they are in Arizona, California, Texas and Florida. I highly recommend trying it out!
Thank you to Sirius Day Spa for sponsoring this post! All opinions are my own.
Shop the Post