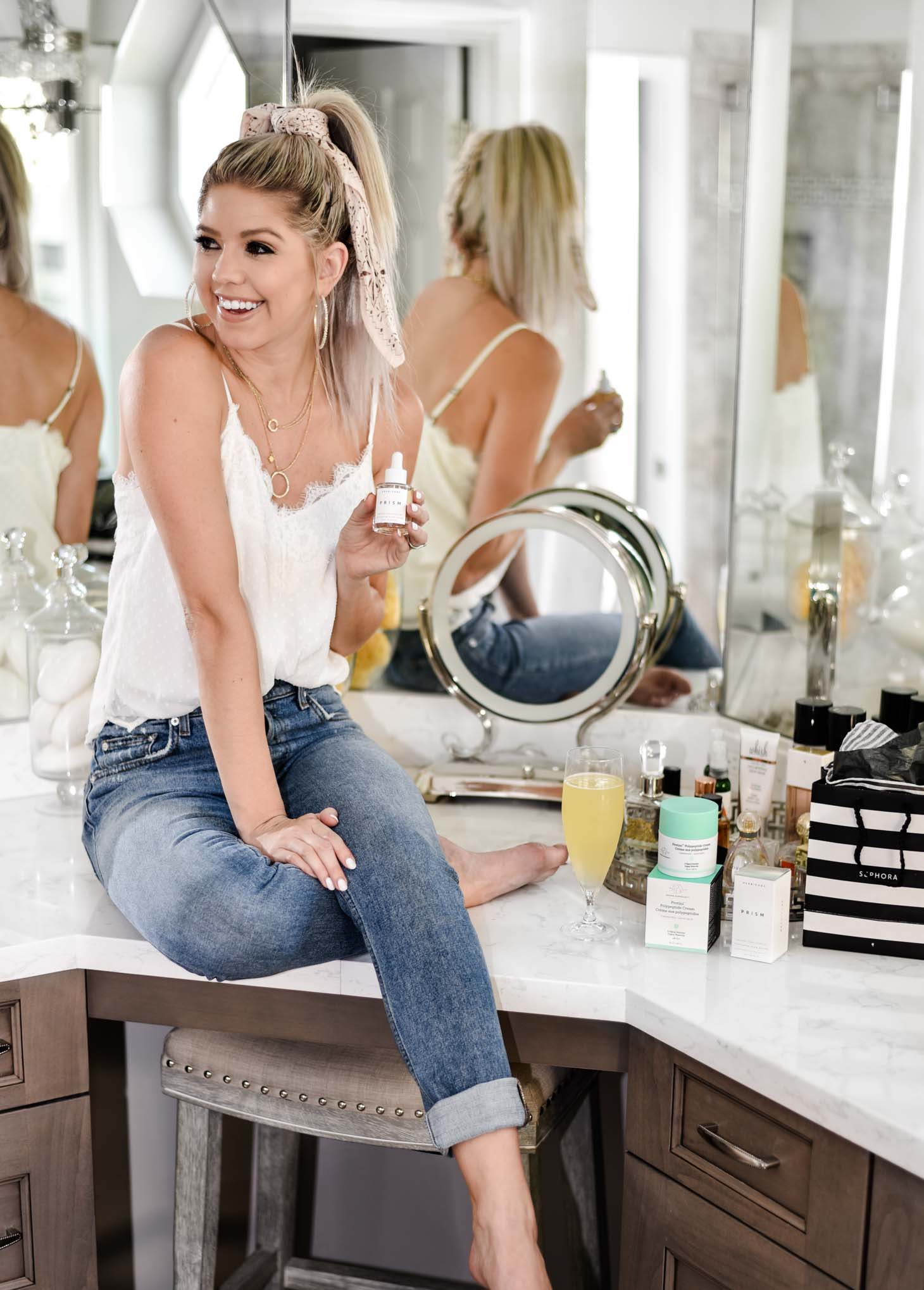 Cami // Jeans // Necklaces c/o Label Eighty-Eight (code WINK15 for 15% off) // Earrings c/o Kendra Scott
Hello, Sephora Beauty Insider Event! One of my favorite times of the year! I am always snagging things from Sephora left and right. It's so nice to be able to shop this sale and save a little money on my go-to products! So, how does the sale work?
The Deets
Rogue Members
August 24th – August 29th
Sephora Rouge members get 20% off with code YESROGUE.
+++
VIB Members
August 30th – September 3rd
Sephora VIB members get 15% off with code YESVIB.
+++
Not a Member yet? Sign up NOW!
August 30th – September 3rd
Sign up as a Beauty Insider and receive 10% off with code YESINSIDER.
+++
No matter where you are at in your membership, or perhaps you're just signing up, there are plenty of great products to save on! This sale comes but once a year. Make the most of it while you can! You know you go to Sephora ALL THE TIME. You might as well save! 😉
+++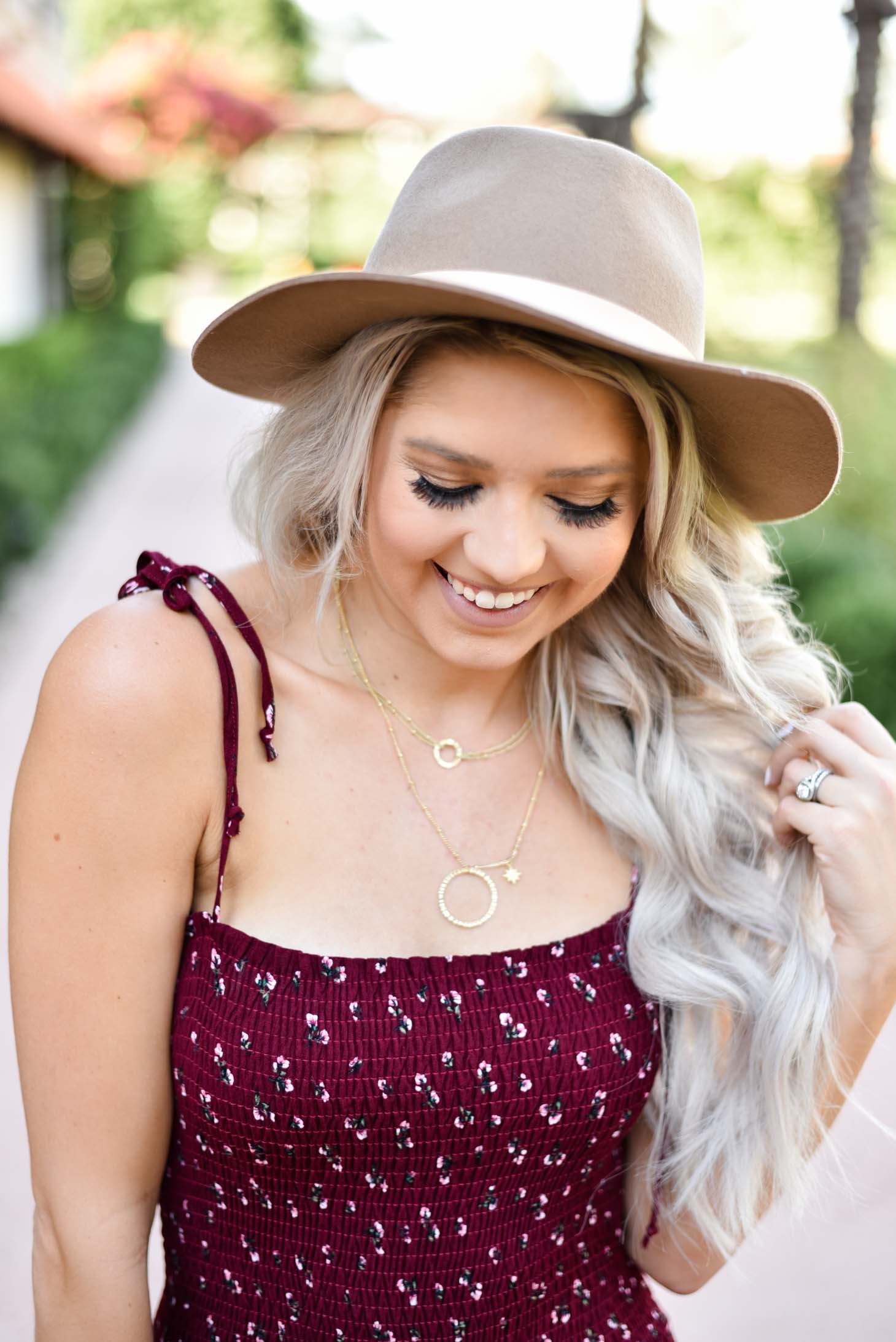 My Top Picks 
Foundation

What I Use: I have been using the Too Faced Born This Way foundation in the shade "Light Beige" for about a year now. I love that it doesn't feel heavy, yet still provides a medium to full coverage that leaves me feeling fresh all day! I've also linked up a few others I've been wanting to try out.
Concealer

What I Use: I use the Tarte Creaseless Under Eye Concealer in the shade "Light Sand" and love the contrast I get with my foundation! It really helps to lighten up my under eye area and define my eyes more.
Bronzer

What I Use: I go back and forth between the Hoola Matte Bronzer and the Becca Gradient Sunlit bronzer. I love both so much, but the Becca bronzer adds a bit more glam depending where I am going!
Highlighter

What I Use: I am a huge fan of combing the Marc Jacobs Dew Drops with the Becca Shimmering Skin highlighter. I love the mix of liquid and matte highlighter to give you just a touch more sheen!
Blush

What I Use: The blush I currently use (if I use one) is not available at Sephora. It was actually a gift from one of my former student's families. So cute right?! These are the products I'm dying to try; especially the Laura Mercier Baked Blush. So pretty!
Eyeshadow

What I Use: I just love a natural eye! With that being said, the Too Faced Natural Eyes is my favorite palette by far. However, all these other palettes are making me want to get more creative and fun!
Eye Products

What I Use: When it comes to eye products, there are so many basics you need! From a good primer and eyebrow definer, to eyeliner and mascara (I love the Benefit They're Real Mascara), there are so many products to choose from. Here are some of the ones I use and some that I want to try!
Lips

What I Use: First of all, I apply the Laneige Lip Sleep Mask each night before I go to sleep. It helps to keep your lips soft and nourished. I'm obsessed! I also keep a very natural lip. This is my favorite lip liner (shade "The Nudest") and liquid lipstick (shade "Stripped") Perfect combo!
Skin Products

What I Use: I have recently been using the First Aid Beauty Moisturizer and Primer and have been loving them both! I've been looking to try out some new skincare products, so yesterday I went in and had a chat with one of the Sephora gals and she recommended that I try the Drunk Elephant Protini Moisturizer Cream and the Prism Exfoliating Glow Potion. She said these were great products to try out if you have more "normal skin" (not dry or greasy) and don't have a skincare regime in place. I can't wait to try them!
Hair

What I Use: Now that I have longer locks (tape-in extensions), I find myself gravitating to more haircare products! Most of the products I linked I've tried and love. I am a big fan of T3 hair products (blow dryer, curling wand) and all of the DryBar products (especially their TripleSec texturizing spray). Everything smells so yummy!
Tools

What I Use: I would definitely say that my favorite makeup tool is my Beauty Blender. I always apply my makeup using one. I think it creates a more balanced and flawless application than a brush. I'm also really interested in trying one of these Jade Facial Rollers. I hear great things!
+++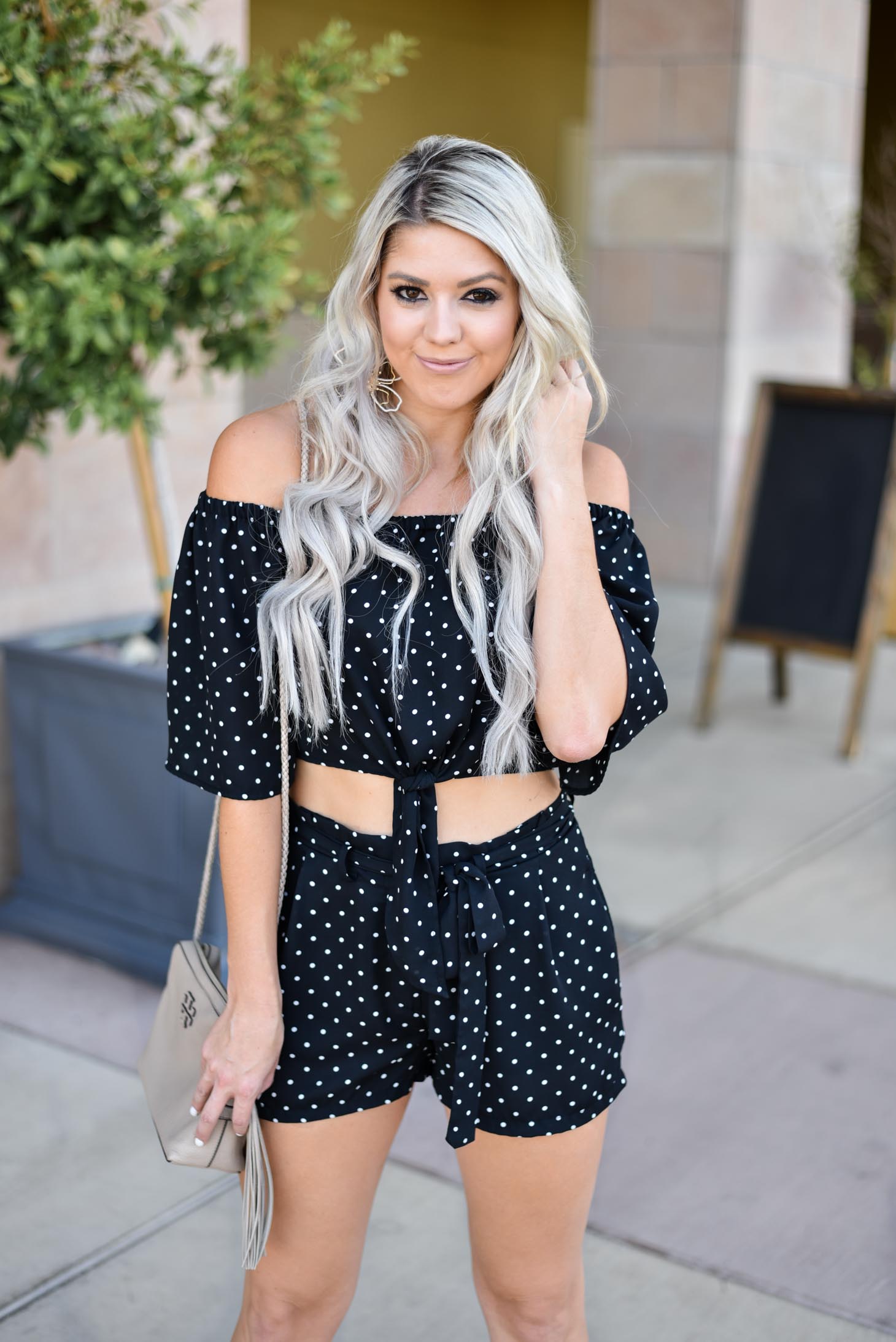 Clearly, I could keep going and going… so many awesome products! If you have any questions about any of the products I use, feel free to leave a comment, email or DM me on Instagram. Id' be happy to chat!
Happy Shopping!
Thank you to Label Eighty-Eight and Kendra Scott for contributing to this post!
Shop the Post

SaveSave
SaveSave
SaveSave
SaveSave
SaveSave
SaveSave
SaveSave
SaveSave
SaveSave
SaveSave
SaveSave
SaveSave