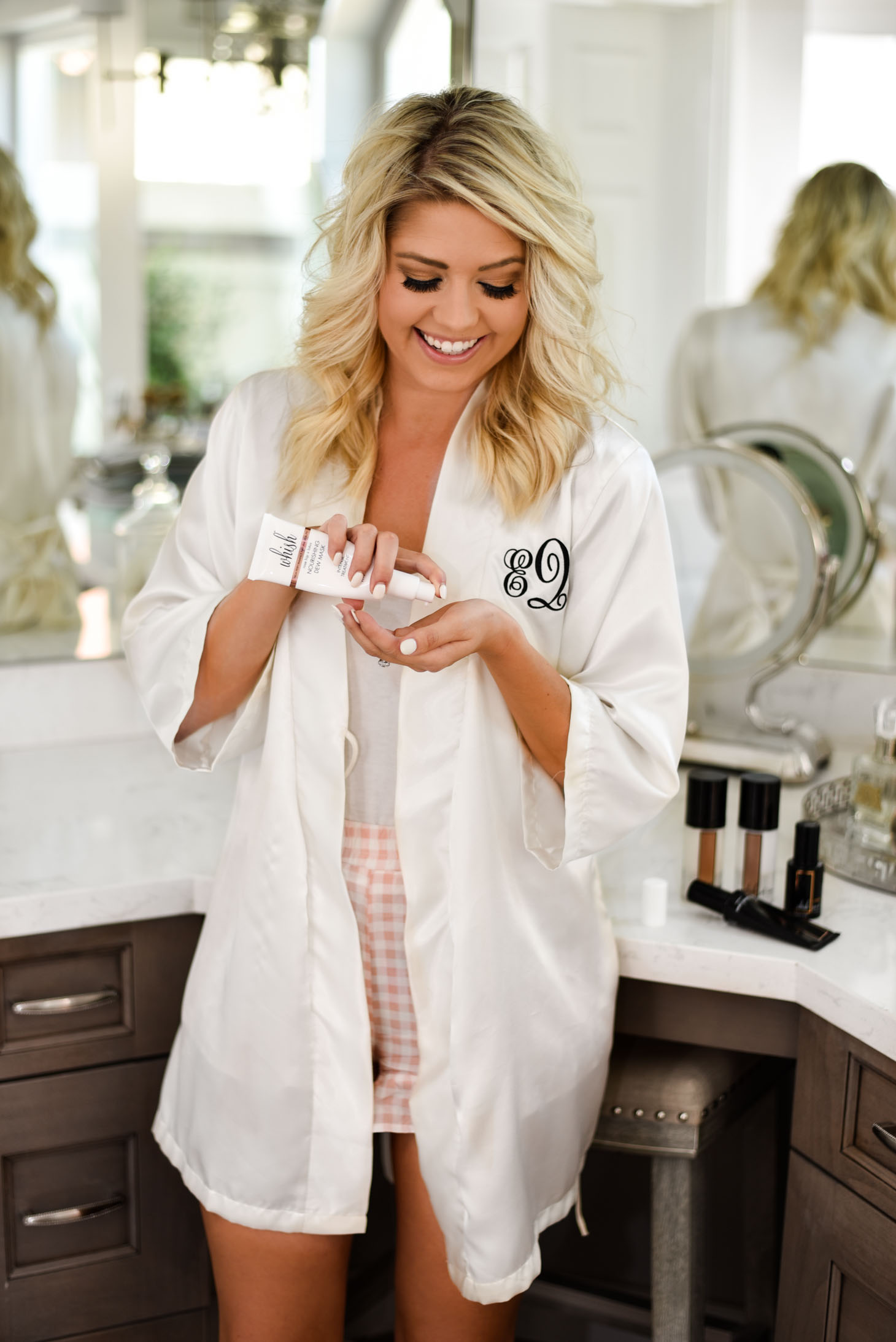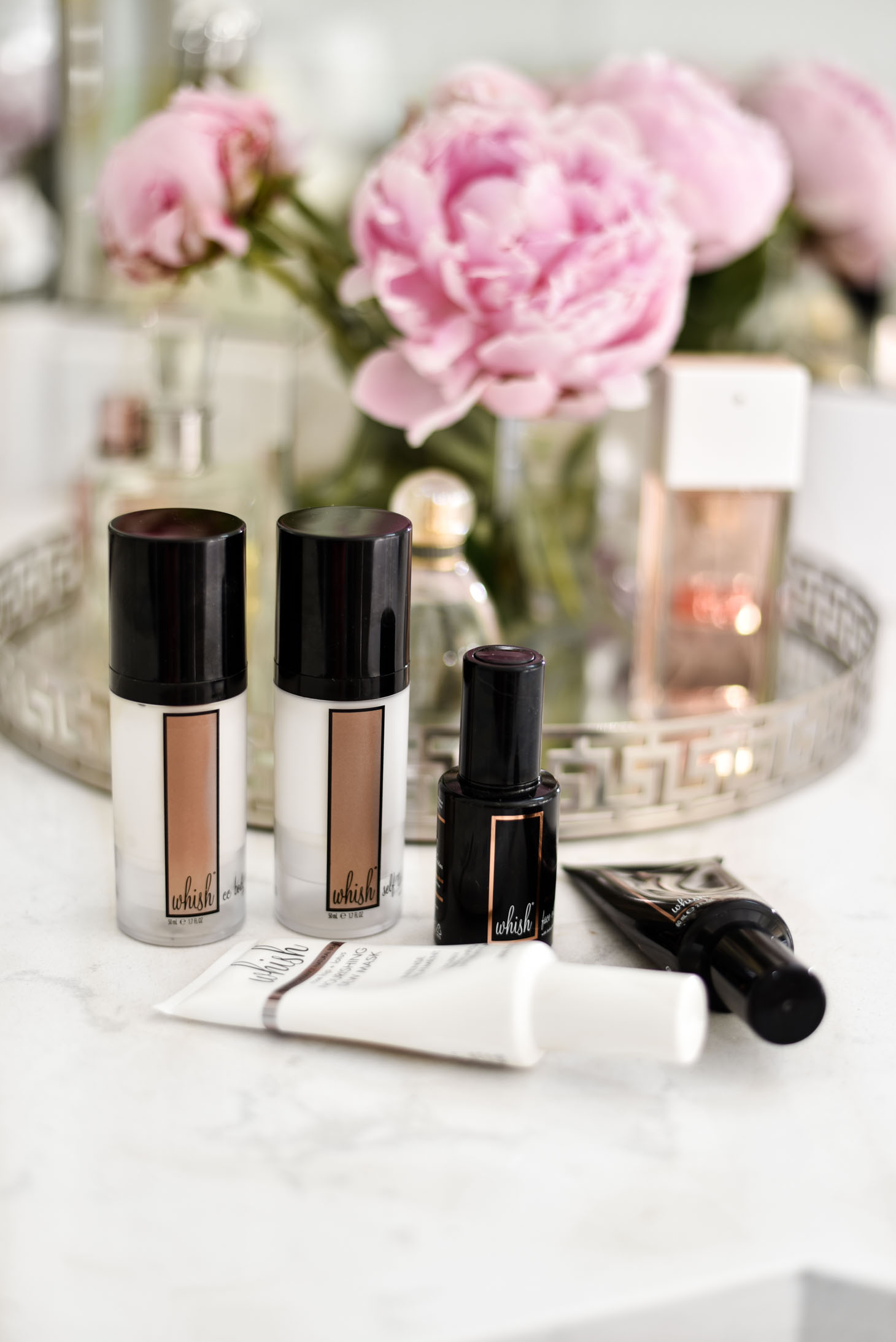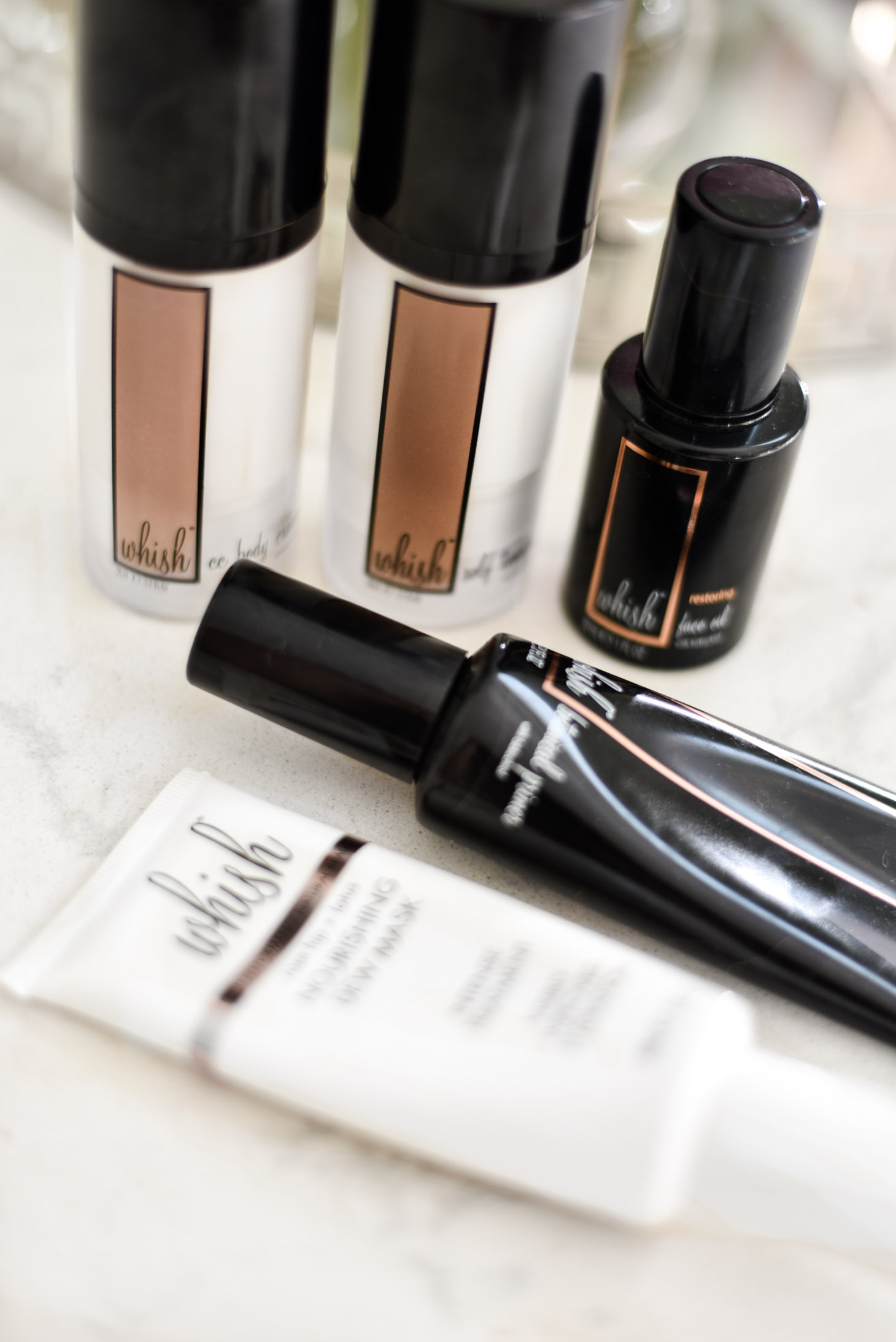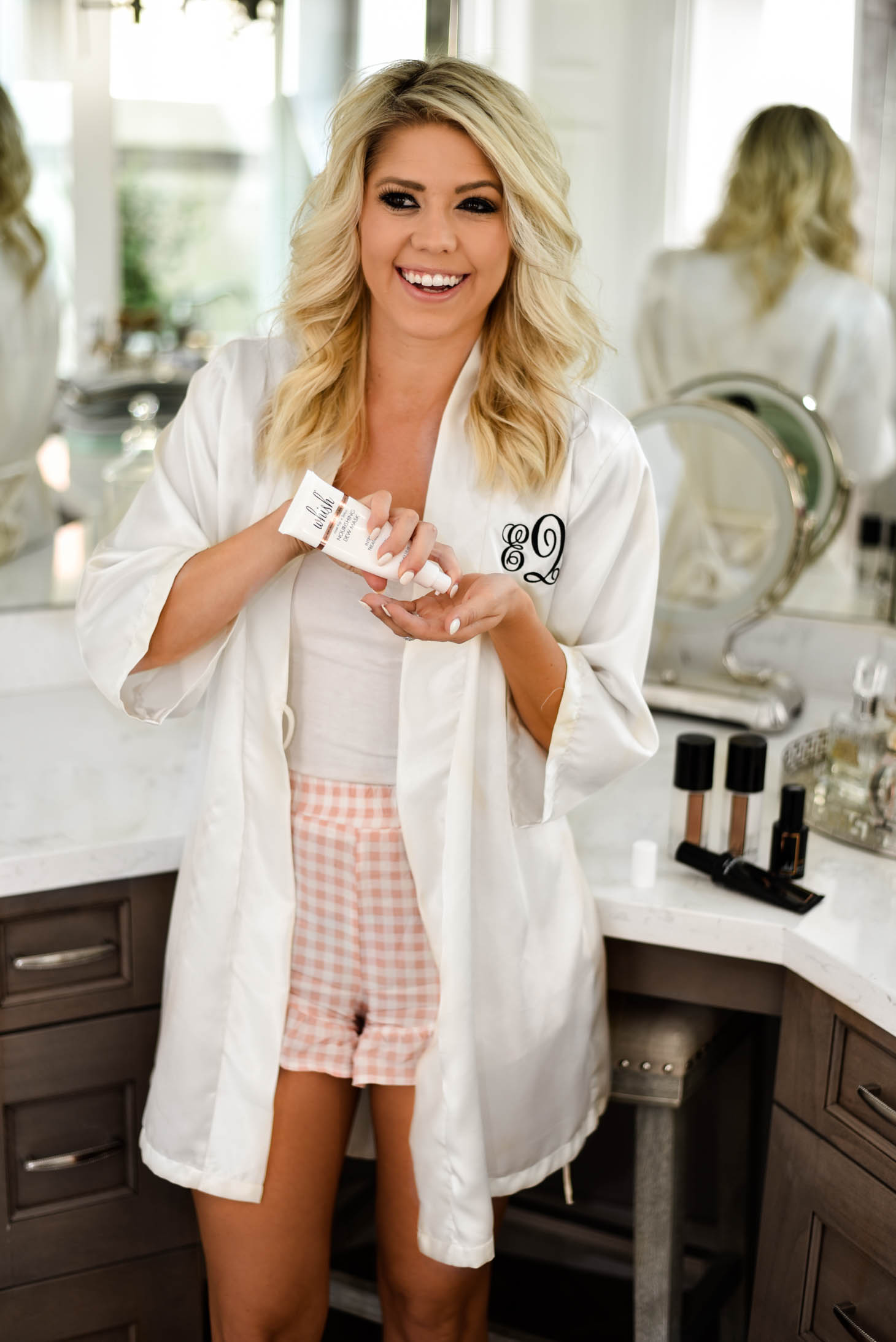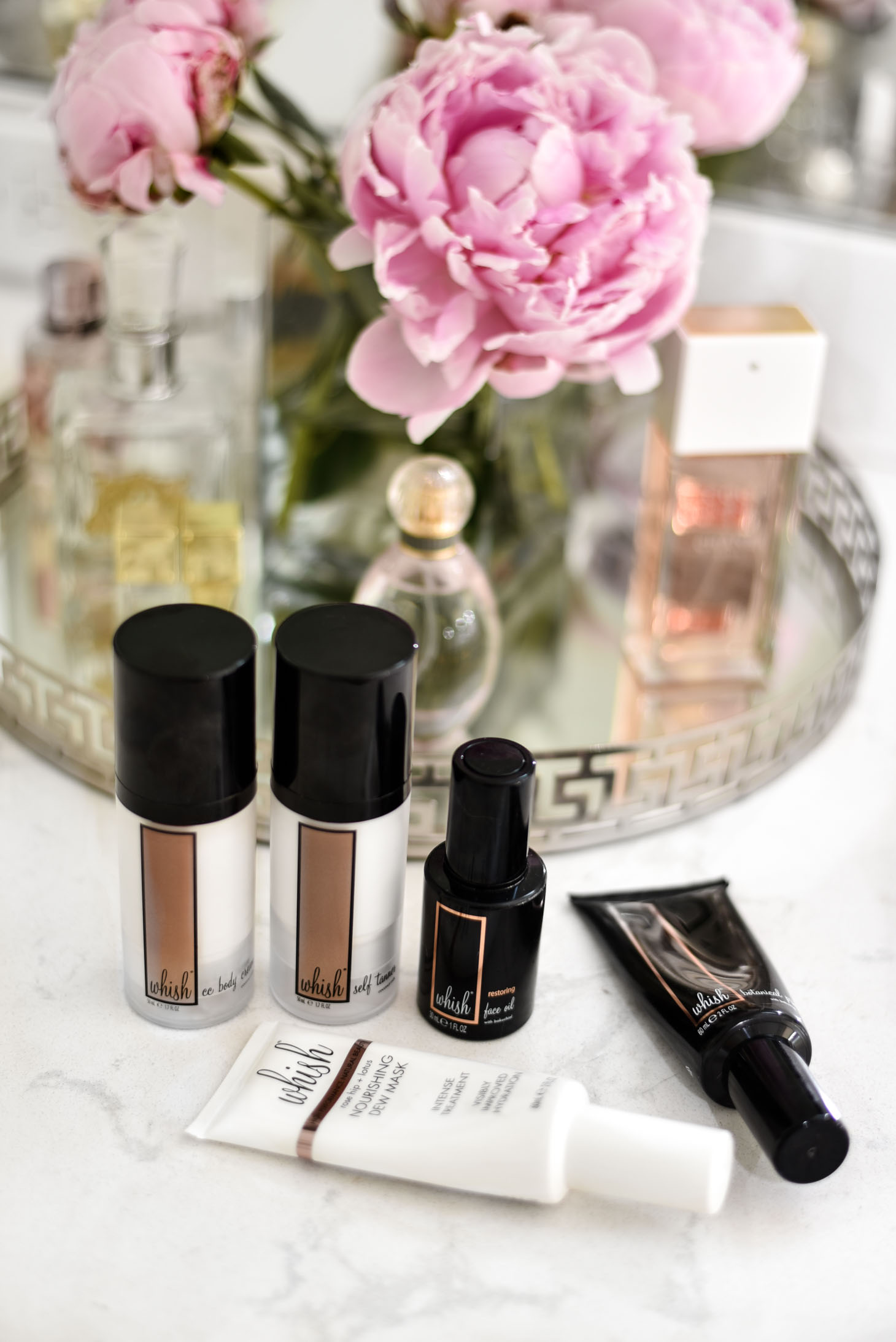 Self Tanner // Body Cream //  Face Oil // Primer // Dew Mask all c/o Whish
But first, skincare.
This is a quote that I have been trying to focus on more the past few months. Once I hit 30 this past January, I was seriously wondering what I should be doing to help prevent the decline of my skin as I get older. It's safe to say that skincare is one of the most important regimens in our lives. It should be an area of focus and priority. That's why when Whish reached out to me to try out some of their skincare products, I was like, sign me up. I am super impressed with the all-natural ingredients and quality of their products!
All Natural Ingredients
Paraban free.
Sulfate free.
Phthalate free.
DEA & TEA free.
Petrochemical free.
Leaping bunny certified.
Here is a little breakdown of the products I tried and my honest opinions:
This is definitely my favorite of the bunch! After trying this easy-to-use self tanner, I'm hooked. First of all, this self tanner goes on just like any body lotion (no mitt needed!) and has natural firming ingredients to help firm up your skin and leave it looking soft, smooth and and with a healthy glow. Bonus: It smells absolutely amazing! The day after I put it on, my hubby asked if I had laid out by the pool. Hah! Nope, just threw some lotion on! This product is a game changer for sure.
The perfect follow up product to the self tanner! This will make your skin even bronzer and provide a great shimmer and shine perfect for all your summertime fun. Once applied, it immediately sets to work bronzing and correcting your skin imperfections to leave you feeling fresh and smooth. Also, you will smell like heaven!
This skin restorative oil is sure to help regain elasticity and smoothness as our skin begins to age due to genetics, environmental factors and the like. Made with restorative omegas and anti-oxidants, this product will help you to feel like you are keeping your skin young and vibrant in a world that seems to be zooming right by us!  Simply apply it and help eliminate the nasty appearance of fine lines and wrinkles. You won't need to look into the magic mirror on the wall anymore!
The perfect beginning to a dewy summer face! This product seeks to provide the skin with the necessary moisture to help fight off all of the skin-drying products we put on our faces everyday. It helps minimize pores and leaves your skin even and toned. Apply your makeup right on top and face the day with glowing and radiant skin!
By far the best and easiest mask I've ever applied and used! I love the easy and smooth application and removal of this product. Plus, a face mask that smells amazing to boot? Yes, please! This mask leave your skin moisturized, luminous and dewy. It provides intense hydration for the skin and helps minimize the appearance of fine lines and inflammation of the skin. It's been said to be a fountain of youth product and I think they are definitely onto something with this amazing mask! My skin felt and looked amazing after using this product.
It's safe to say I'm officially hooked on all of these products and have been scouring their site for other products I need to add to my skincare regime!
Enter code winkandatwirl20 for 20% off your order!
Thank you to Whish for sponsoring this post!
SaveSave