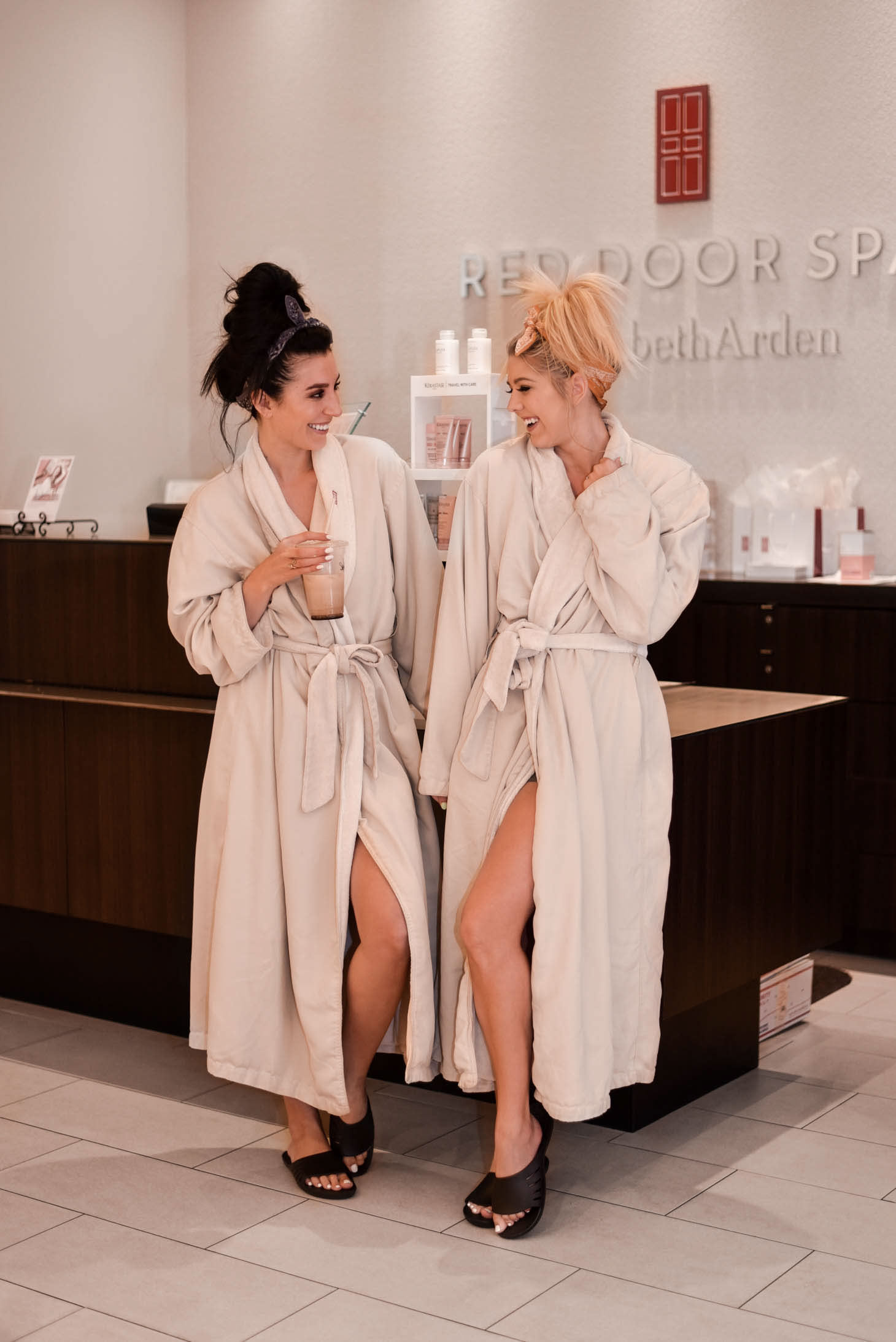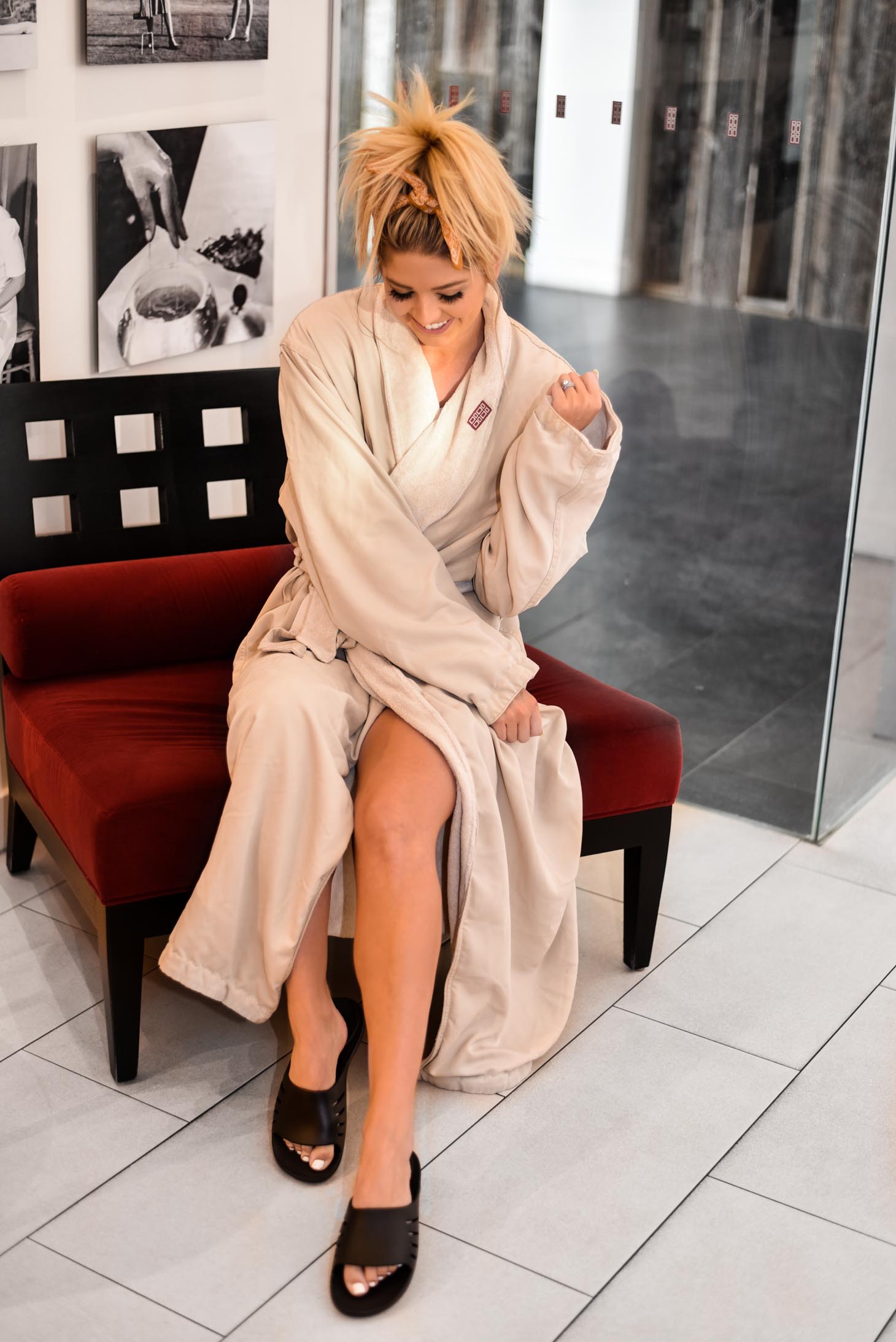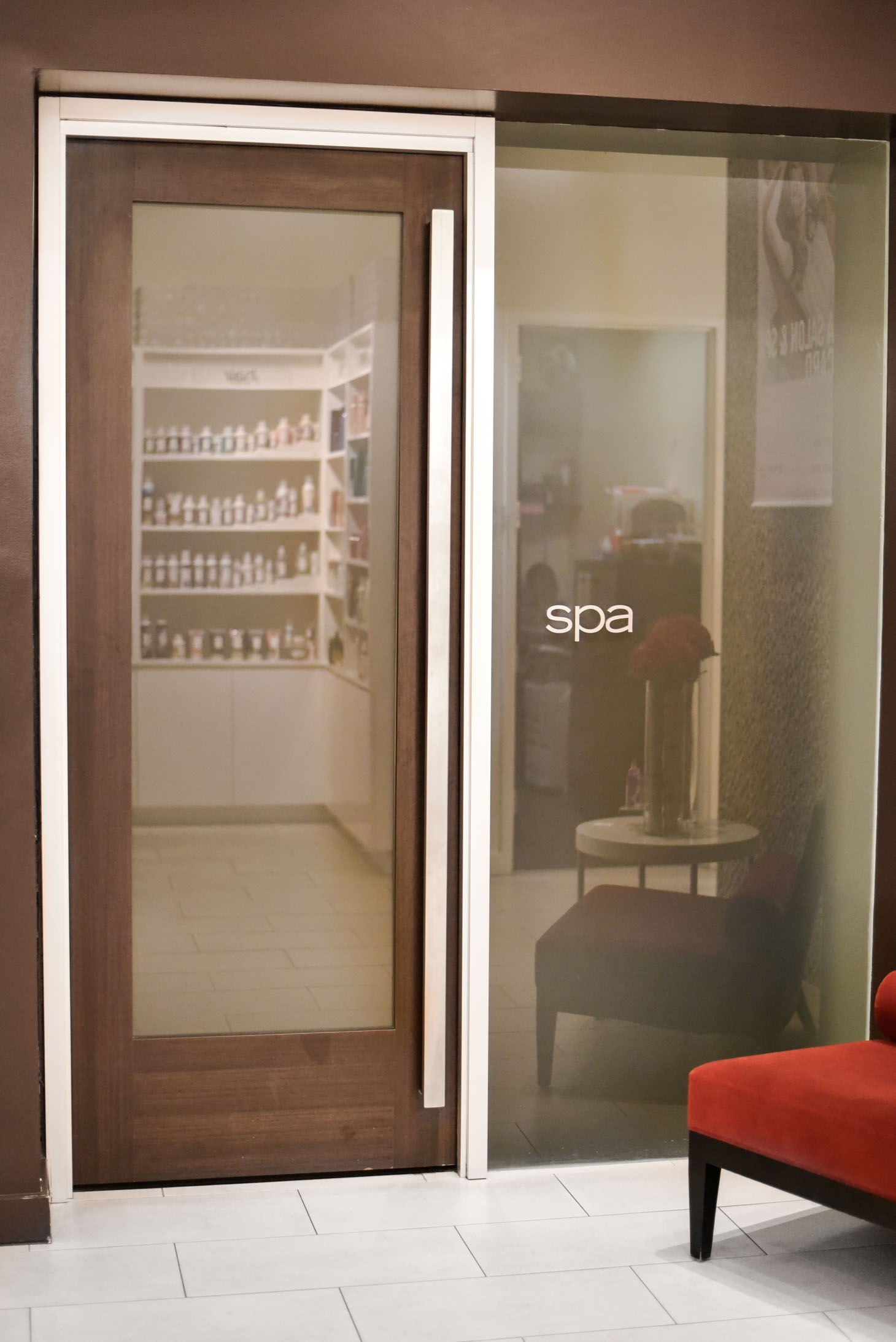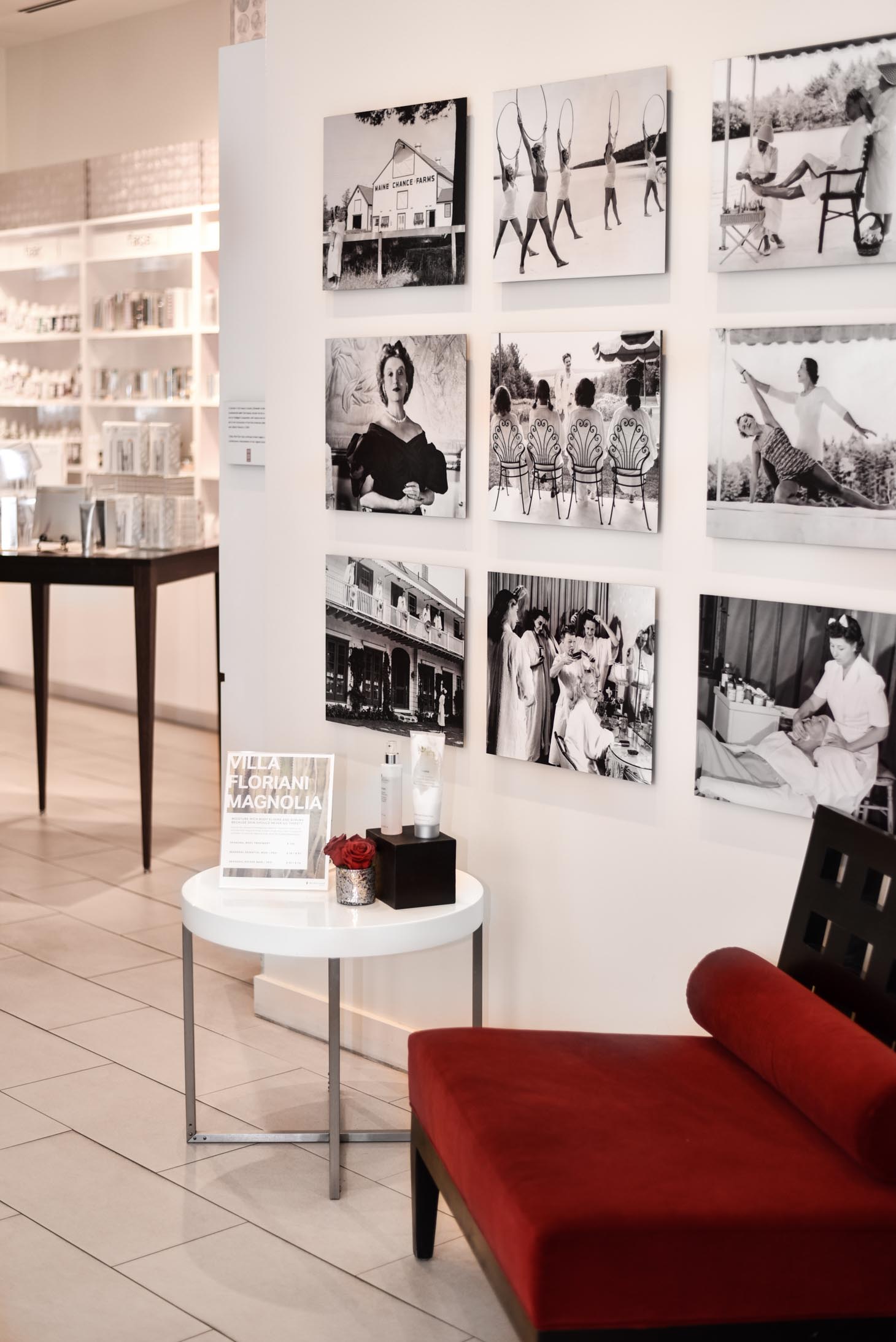 What better way to spend a girl's day out then the spa, right?! If you're like my blogger bestie Jessica of Genuinely Jessica and I, then your first instinct is to hit the spa day hard. We recently visited the Elizabeth Arden Red Door Spa in the Biltmore Fashion Park in Phoenix, Arizona. Our experience was absolutely top notch!
The spa is conveniently located with ample free parking. I know that may not seem like much, but to me, it's important! I love a stress free arrival. Which is exactly what you want from a day meant for relaxation, right?!
Upon entering the building, you are emerged in the cutest little coffee shop beneath the spa. It had the most delightful coffee to start our morning spa day off right. Jess and I ordered our chai lattes and headed upstairs. Once upstairs, you are greeted by the cutest little "red door". I mean, it is called the Red Door Spa for a reason!
When we arrived, we were greeted with hospitality and punctuality. We were taken back into the spa area and given our lockers, slippers and robes. We got changed and sat in the most relaxing waiting area! The fireplace and candles allowed us to transport to a place of utter relaxation and solitude. It was the perfect way to get our minds focused and relaxed.
We were each taken back by our masseuse to enjoy their Escape Massage. This was 80 minutes of pure bliss! My masseuse was so kind and checked in with me throughout my entire massage. She gave me insight on my shocking number of knots in my shoulders and neck… and offered me some amazing suggestions on how to help eliminate tightness! She was a rockstar! I can honestly say that this was the best massage I have had to date! It was not because of the amazing eucalyptus smell going to my head either… It was truly a remarkable massage experience!
If you're feeling the need to relax and give your bod a little TLC, this is the place to go! Not feeling a massage? No worries! The Red Door Salon and Spa offers a ton of other options to help you feel relaxed and beautiful! From nails to waxing, makeup application to haircuts and coloring, this spa has it all. Treat yourself to a facial or take advantage of the different body and massage treatments. You're bound to leave feeling rejuvenated and relaxed!
Click here to book your treatment today!
Thank you to the Red Door Spa for sponsoring this post! 
SaveSave
SaveSave
SaveSave
SaveSave
SaveSave