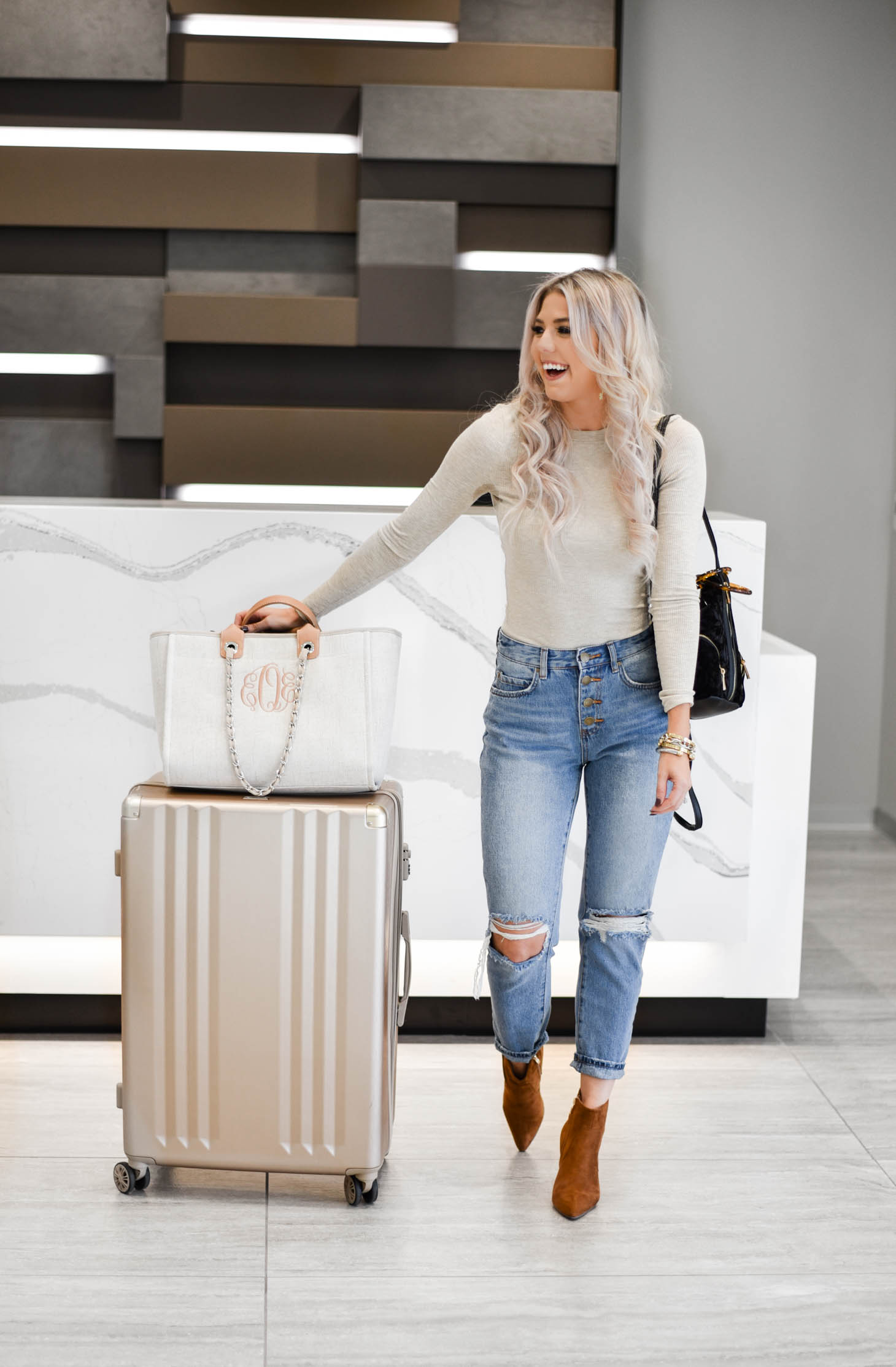 Turtleneck // Similar Jeans // Similar Booties // Backpack // Tote (use code WINKANDATWIRL) // Suitcase // Bracelets c/o The Styled Collection

Last weekend, B and I had the privilege to stay for a hosted staycation at the AC Hotel Phoenix Biltmore here in Phoenix, Arizona. We checked into this modern, European-style hotel on Saturday night. We had the most delightful experience. From the friendly and accommodating staff, to the delicious food and drinks, our stay was full of sweet memories and relaxed minds and bodies upon our checkout. We cannot thank the staff of AC Hotel Phoenix Biltmore enough for their kindness and hospitality!
The Hotel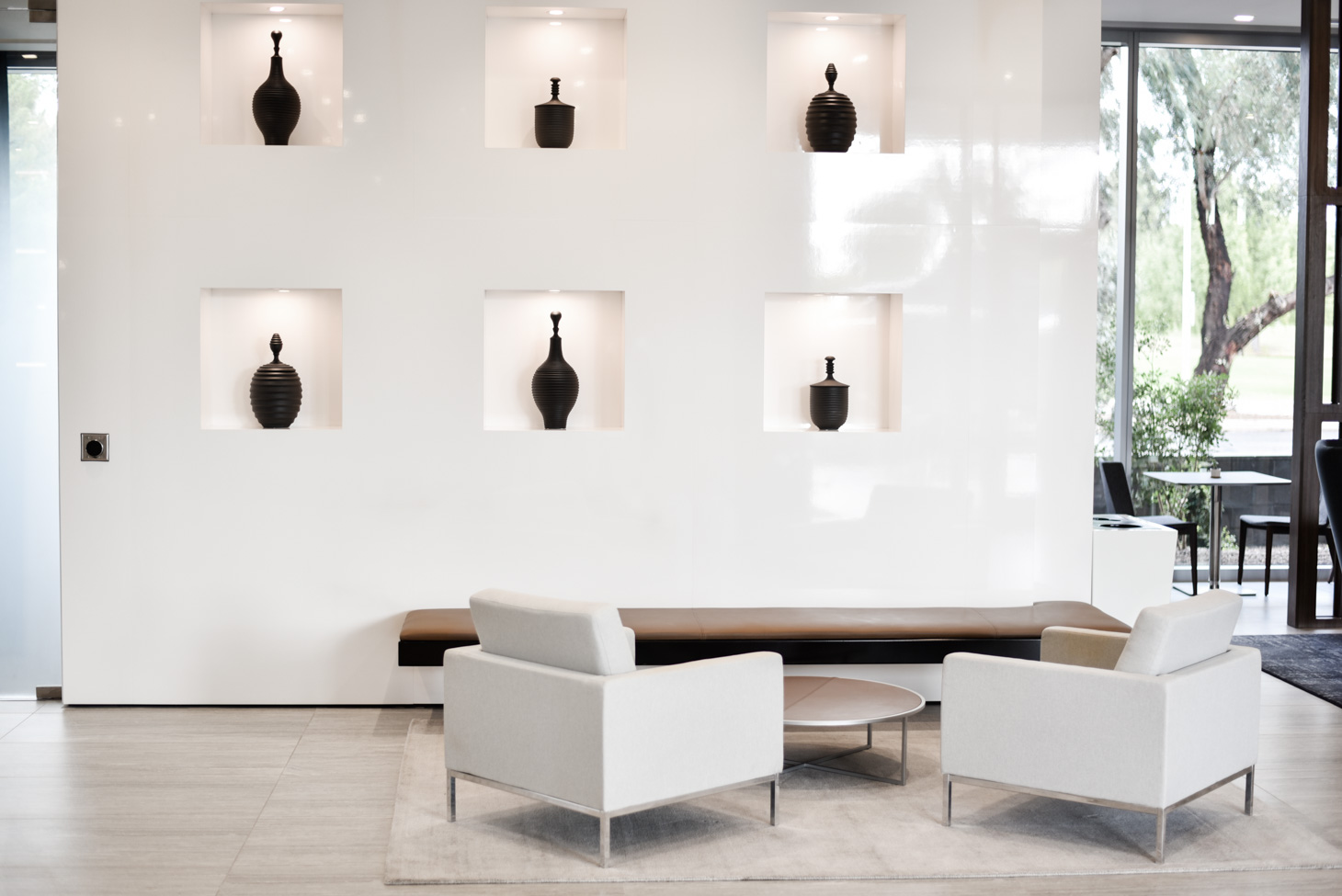 This hotel is so dreamy! I love the clean lines and neutral palette that their decor provides throughout. I was completely blown away by the open concept of this hotel. Their goal was to create a space that felt like you were hanging out at someone's house. I think they absolutely nailed it! Their wide open self-serve kitchen area and bar lounge opens up to a beautiful outdoor patio with fire pits and heaters. There are many Arizona homes that are built jus this way. The slider doors open up to the beautiful weather that Arizona has this time of year. I could feel the cool air as I sat at their gorgeous bar top and sipped on yummy cocktails and enjoyed delicious tapas! The space is so relaxing and chic! Not to mention the lighting! It's a photographer's dream! Absolutely gorgeous!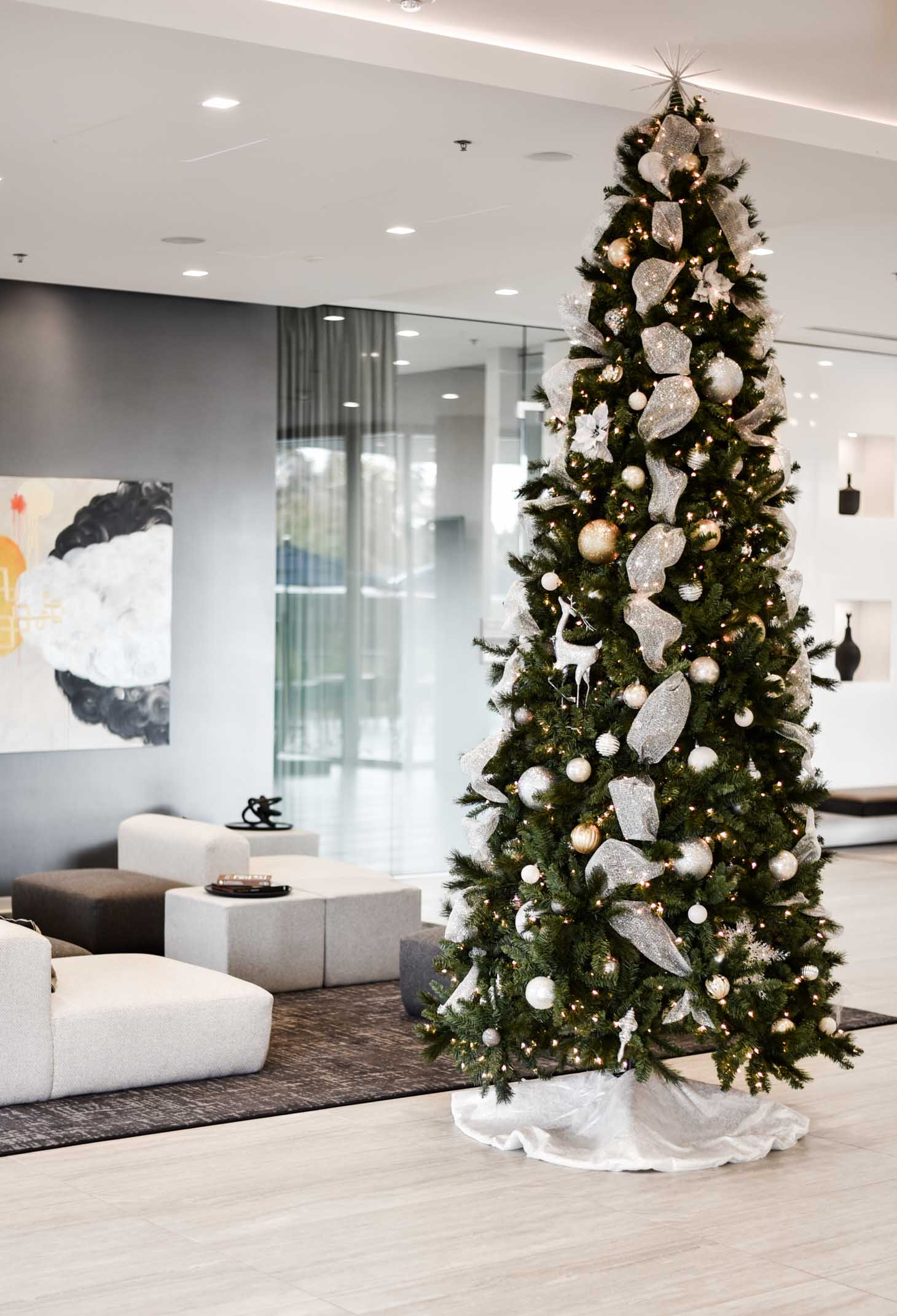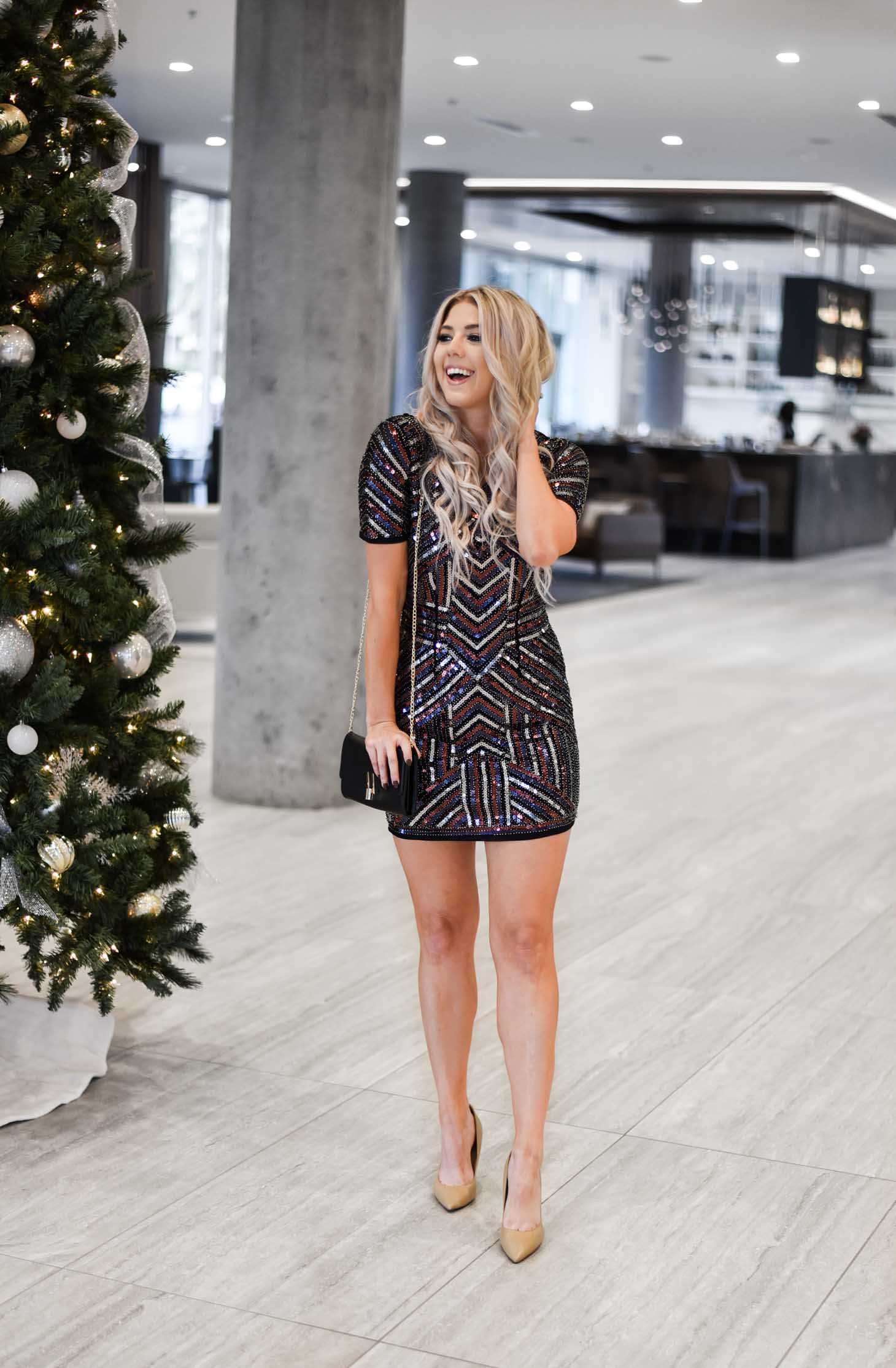 Dress // Heels // Bag // Earrings all c/o Red Dress Boutique

The Bar/Dinner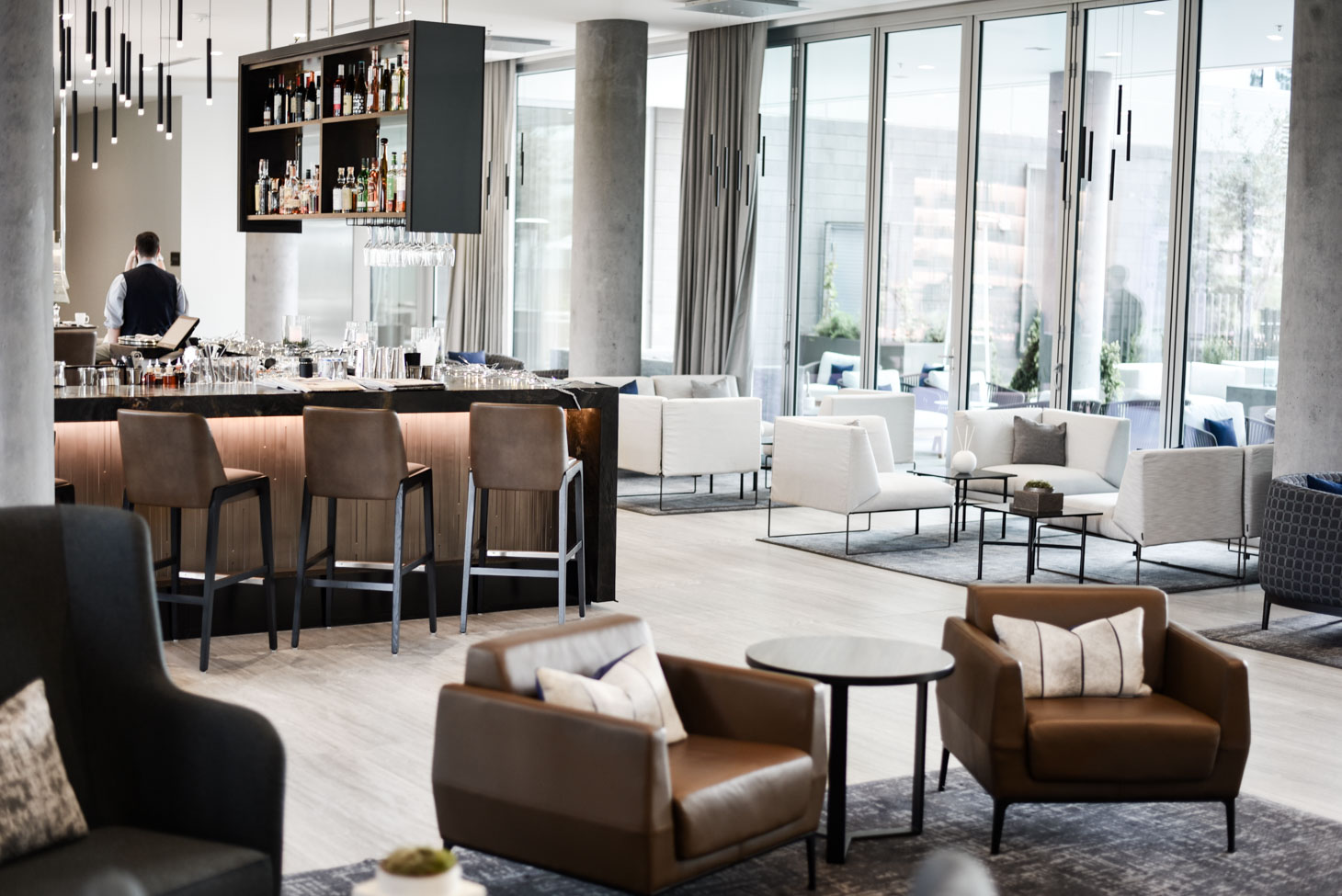 After Brad and I checked in for the night and took some pictures on the property, we sat down to dine at their bar top area. While the hotel does not have a separate restaurant, we don't think we missed out on a thing! I love sitting at a gorgeous bar. This one is just that! Our bartender, Kristin, was so sweet and friendly. We had the best time talking with her and sipping on her delicious cocktail concoctions (one she made while we there – a shandy and rum drink! Delish!) and the out of this world tapas! We enjoyed their famous pork belly with peanut butter and jelly, as well as their meatballs in marinara. Goodness gracious were they good! For dinner, I had their braised beef and B had the steak. Both of our meals were beautifully presented. Could not have asked for a more delicious dinner experience! They were so good that we forgot to snap a pic!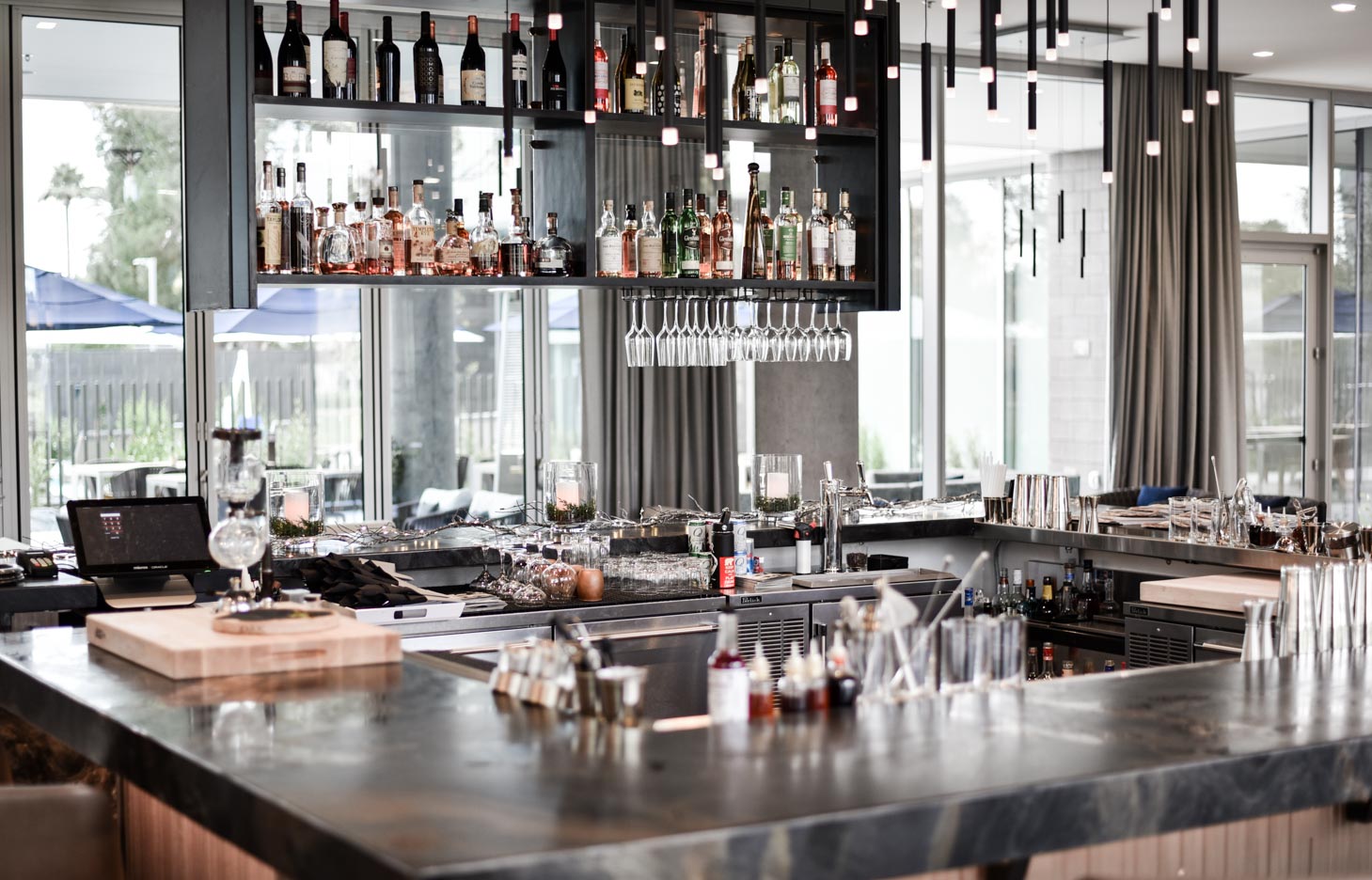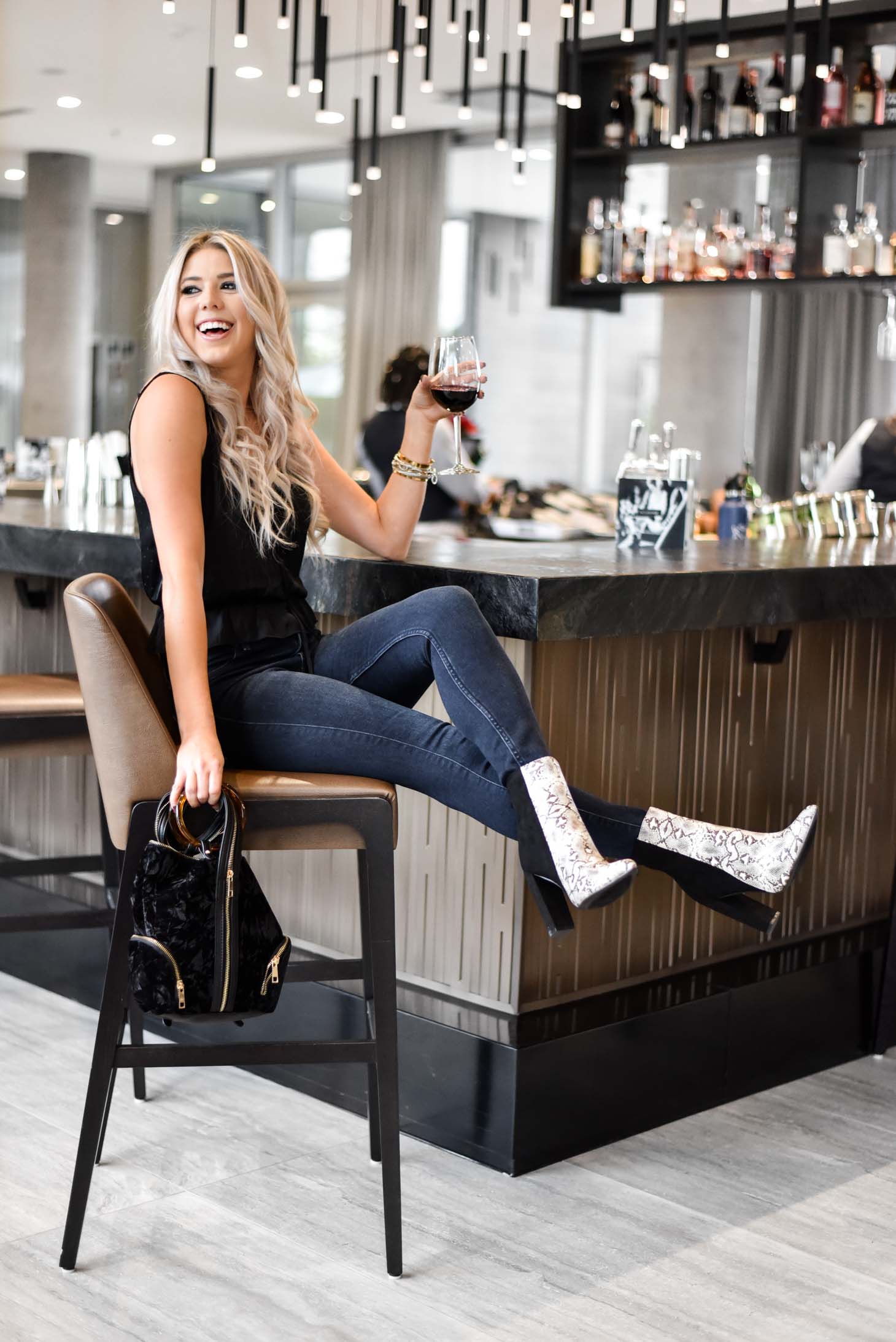 Top // Jeans // Booties // Backpack // Bracelets

European Breakfast 
Upon arrival, we were made aware of the unique breakfast experience that lied ahead in the morning! First of all, what kind of hotel has an open, self-serve kitchen area that looks like someone's kitchen at home?! Okay…someone's REALLY nice kitchen. I felt like I was staying at someone's house and they put out a delicious breakfast spread. One of the really cool things that the hotel does is that they truly value European cuisine – especially when it comes to pastries. They actually fly in their croissants from France! Oh my goodness, were they good! B and I really enjoyed our breakfast experience!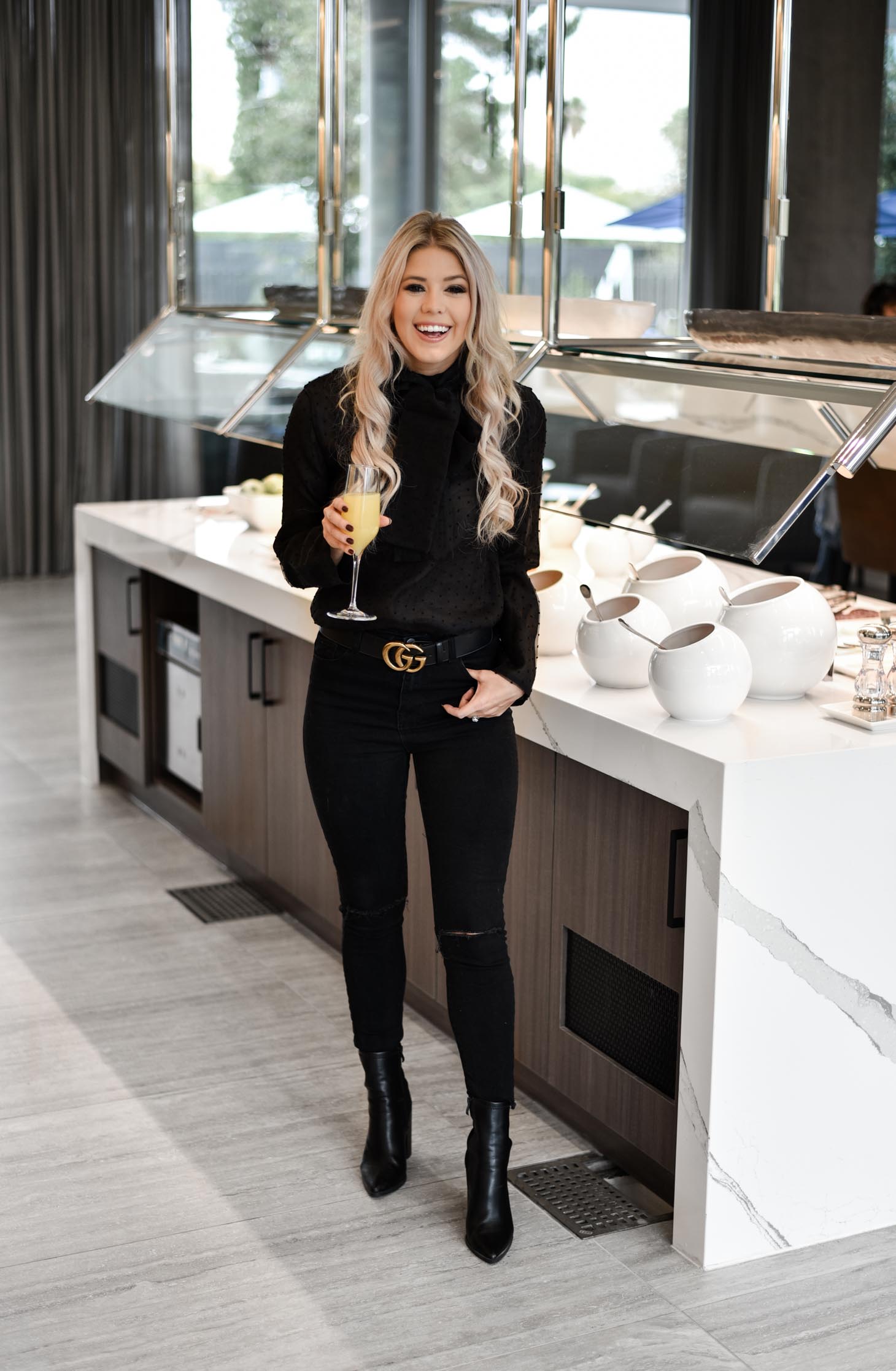 Top c/o Chicwish // Pants // Similar Booties // Belt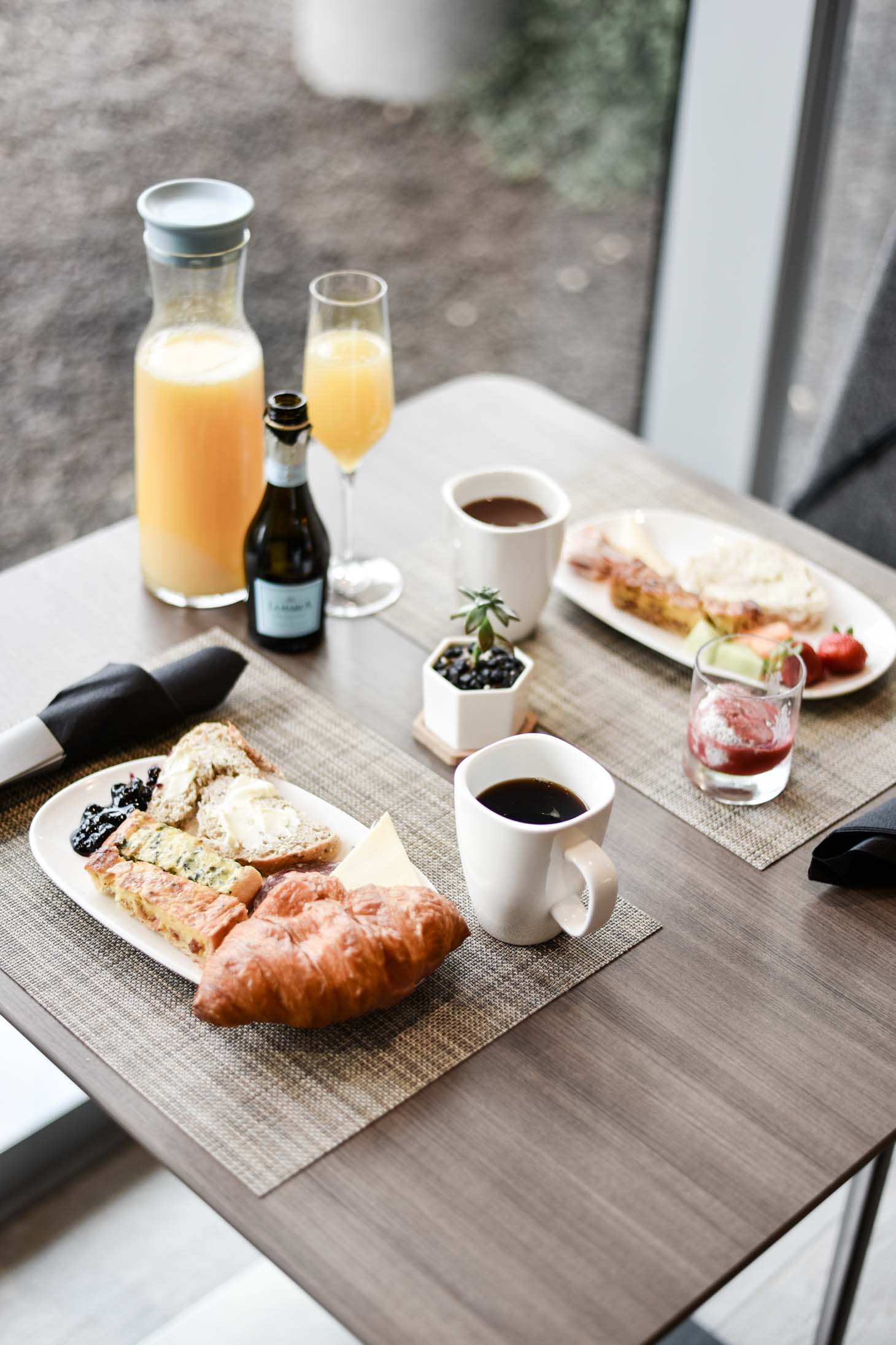 Taking It Outdoors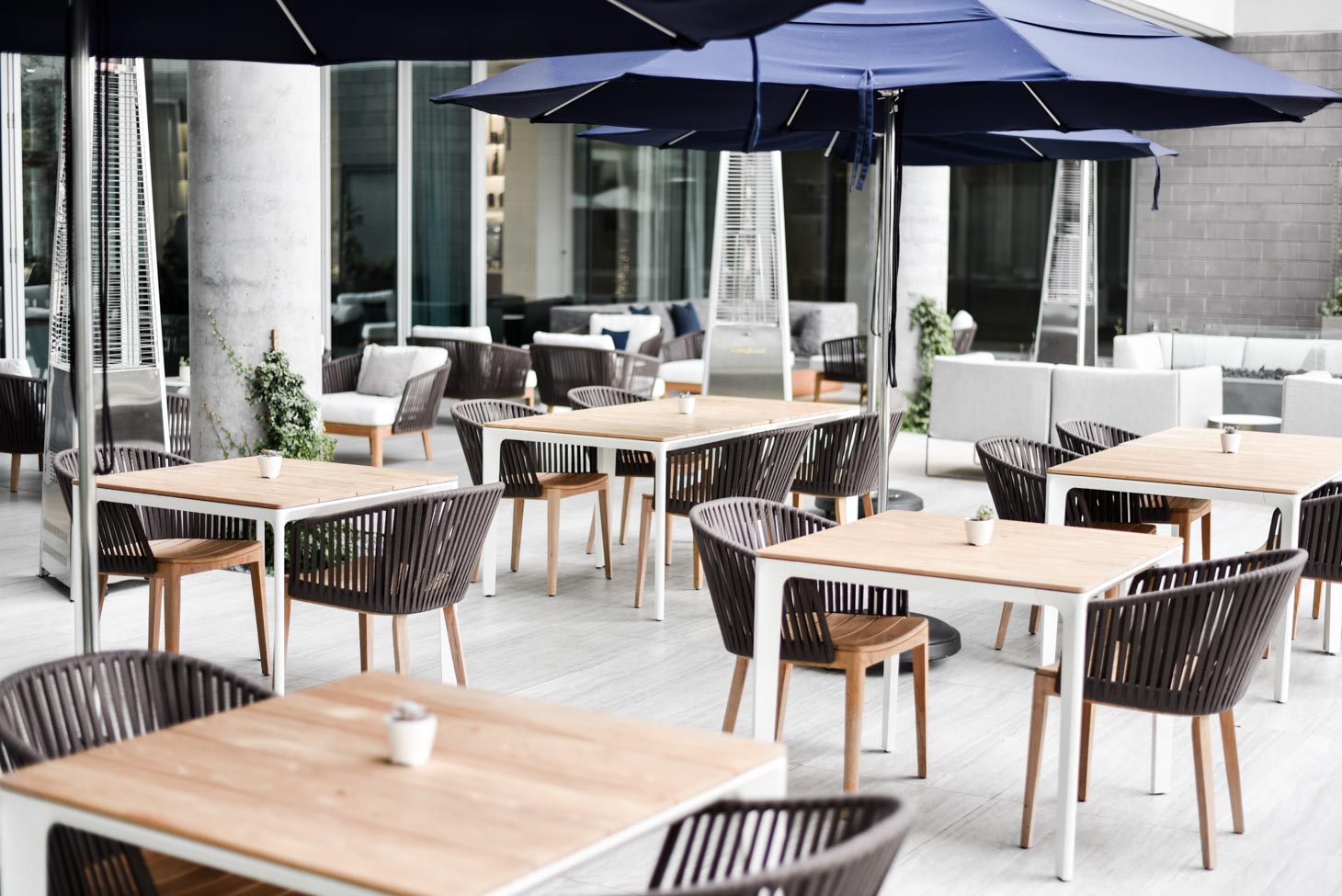 You aren't living an Arizona Winter unless you are sitting outside by a fire pit! They absolutely nailed their outdoor living space. From the quaint tables to the lush couches next to the fire pits, it was a great place to unwind with a glass of wine after dinner. It was romantic and relaxing!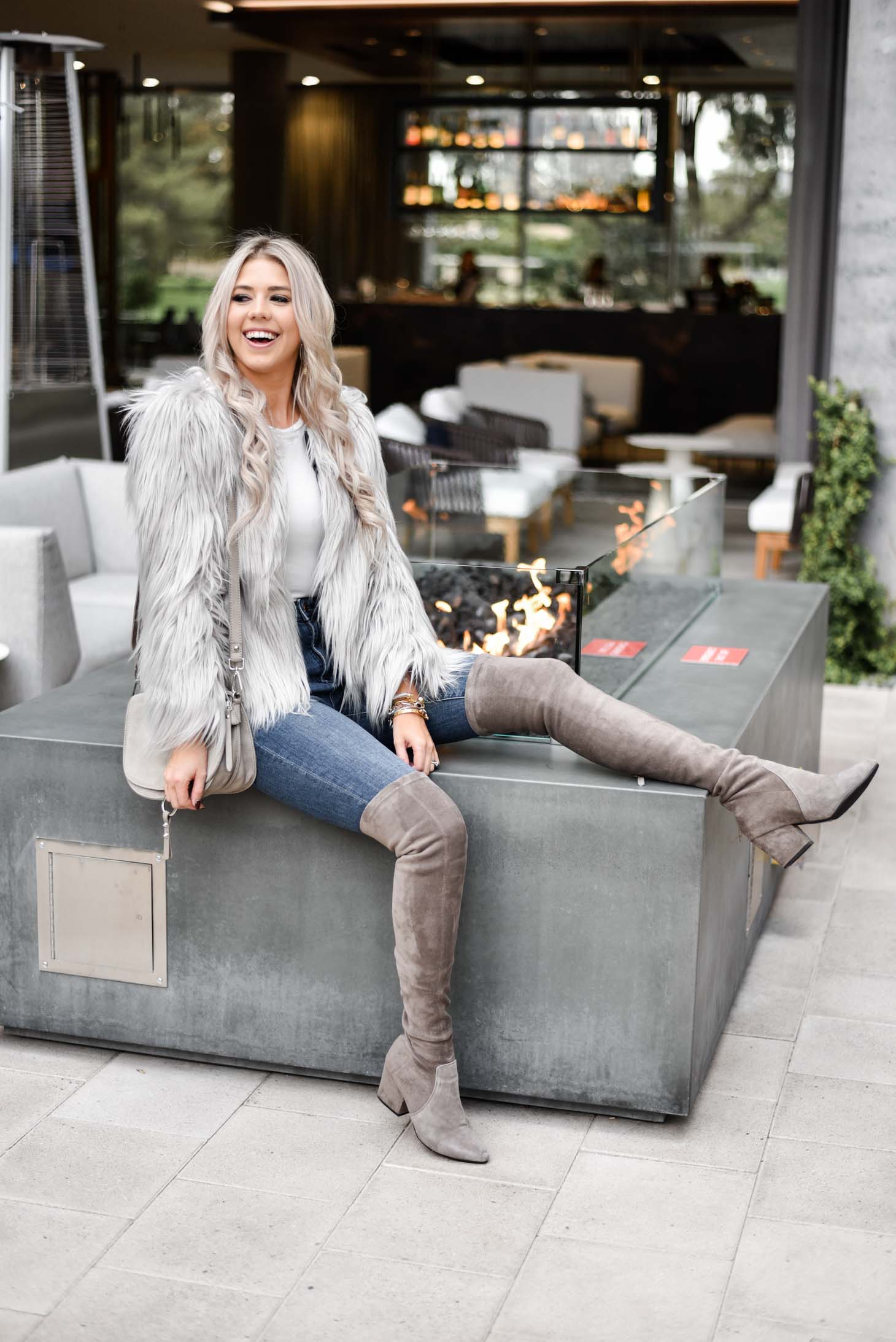 Coat c/o Chicwish // Jeans // Boots (use code WINKANDATWIRL) // Bracelets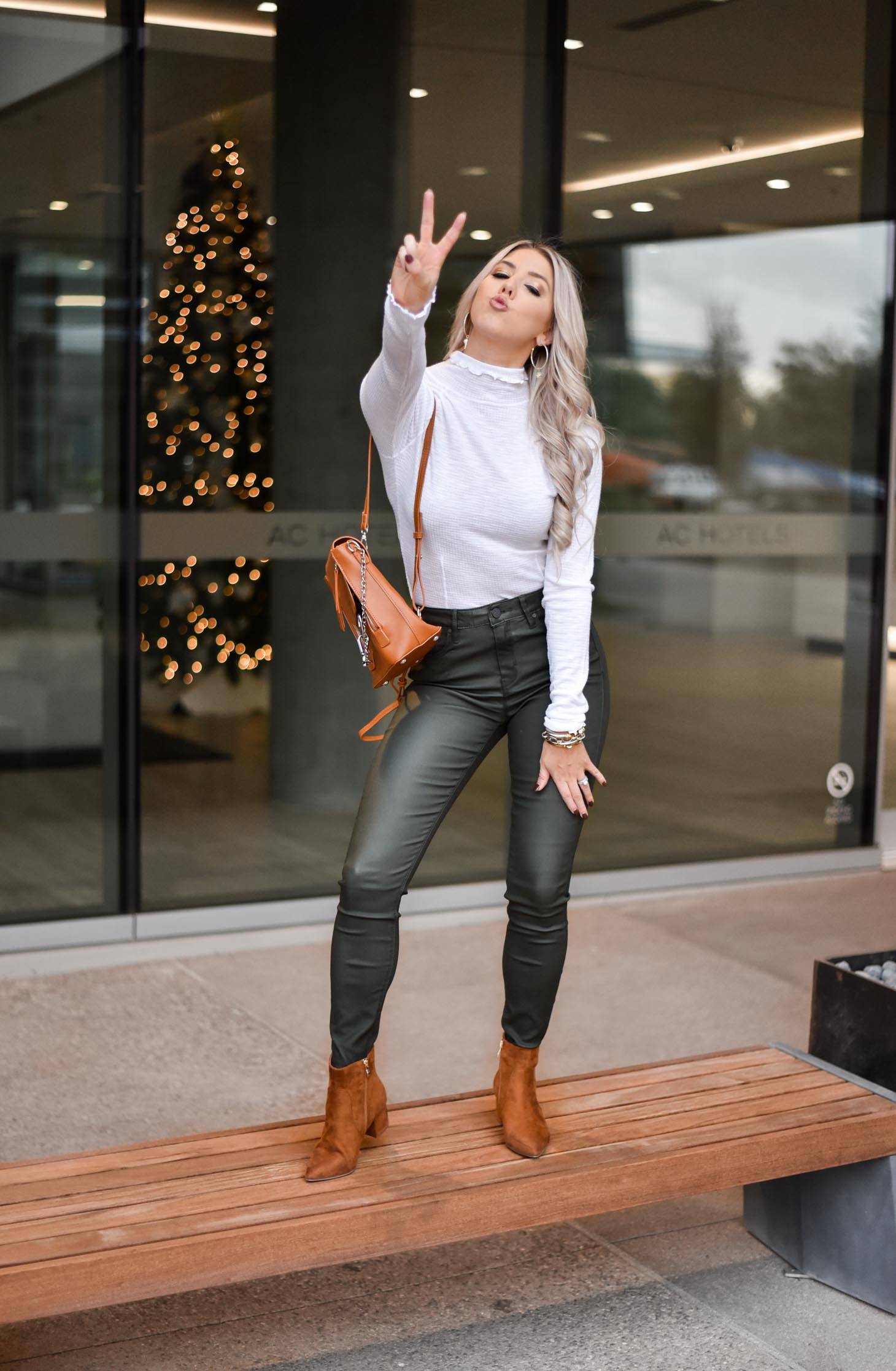 Turtleneck // Pants // Booties // Backpack  all c/o Lulus // Bracelets

Thank you again to the management and staff at AC Hotel Phoenix Biltmore. If you are an Arizona local looking for a fun little weekend getaway, or traveling to Phoenix this holiday season, B and I highly recommend that you stay at this hotel! You will absolutely love your experience!
Thank you to the AC Hotel Phoenix Biltmore and Visit Phoenix for sponsoring this post!