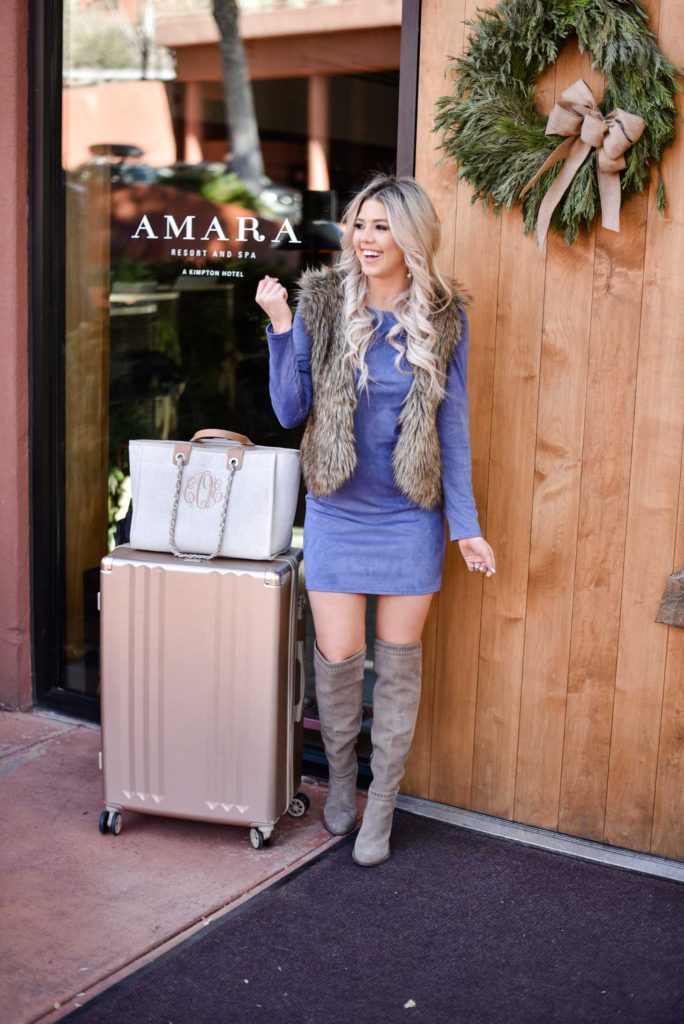 Dress c/o ASTARS Women // Similar Vest // Similar Boots // Tote c/o Shop I Love Jewelry (use code WINKANDATWIRL) // Suitcase

Last weekend B and I had the privilege of driving up to Sedona, Arizona for a hosted stay at the Amara Resort and Spa for their Sedona Northern Lights show. A beautiful holiday story illuminated upon the beautiful Red Rocks of Sedona. We sat outside on their gorgeous patio overlooking the mountains and enjoyed a candlelight dinner to watch the show!
The Resort
Nestled into a cozy nook in downtown Sedona, the Amara Resort and Spa has the most breathtaking views of the Red Rocks. With a creek running alongside the property and an edgeless pool with the most spectacular backdrop, it is one of the most beautiful properties we have ever stayed on. It is gorgeous!
The resort itself has the warmest feel to it. Old Sedona mixed with modern touches, the resort provides a place of tranquility that allows you to escape the hustle and bustle of life and truly unwind and relax.
With a short walk to all of the fabulous shops and restaurants, there is a ton to do! There are many local wineries and awesome wine tours as well. Sedona is also home to beautiful hiking trails and adventures!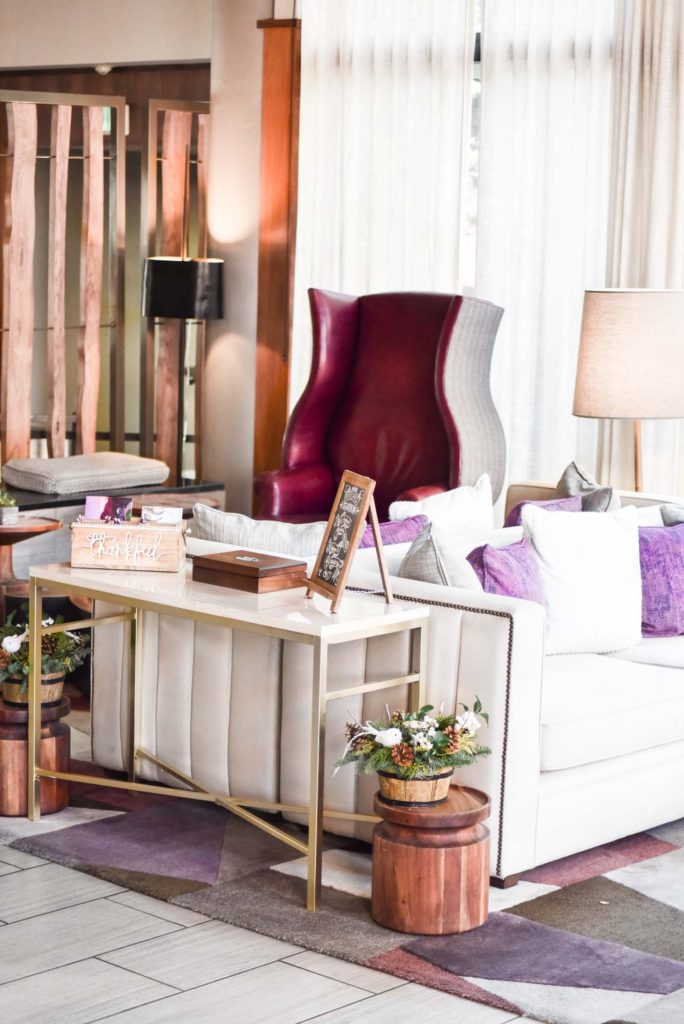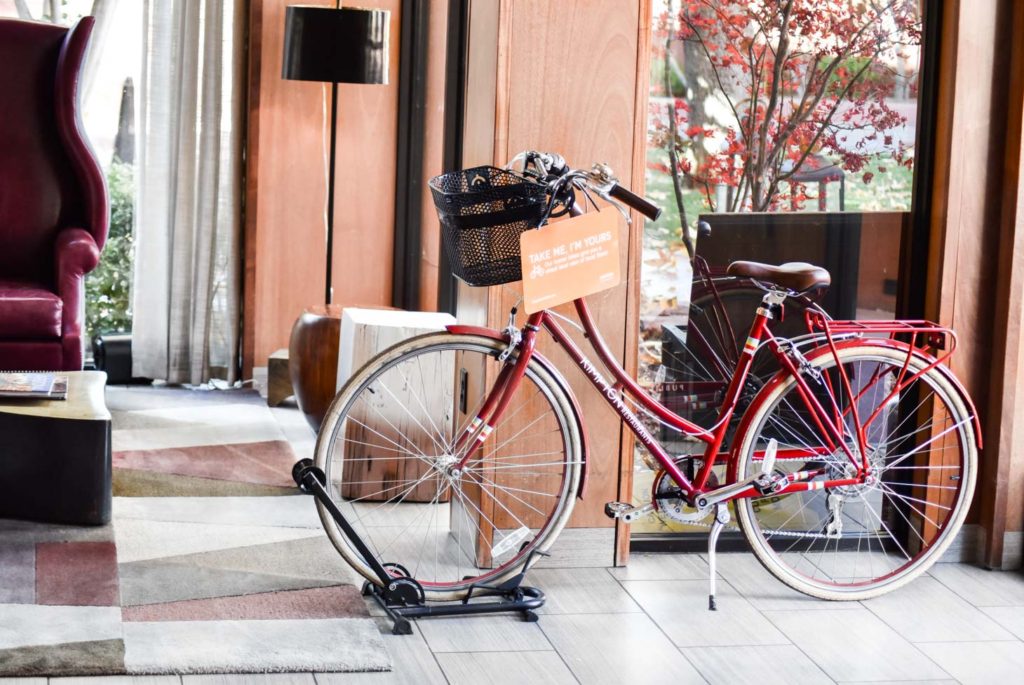 Salt Rock Kitchen
The Amara Resort and Spa has an amazing restaurant called the Salt Rock Kitchen. A Southwestern kitchen with craft margaritas! Yum, right?! B and I had drinks at their gorgeous bar, as well as a romantic dinner outside on their patio. They provided heaters, blankets for cuddling and the most delicious four course meal! It was such a romantic atmosphere to watch the light show! Our server, Josh, was so friendly and helpful. We truly enjoyed this portion of our stay so much! Probably cause we love food a ton! 😉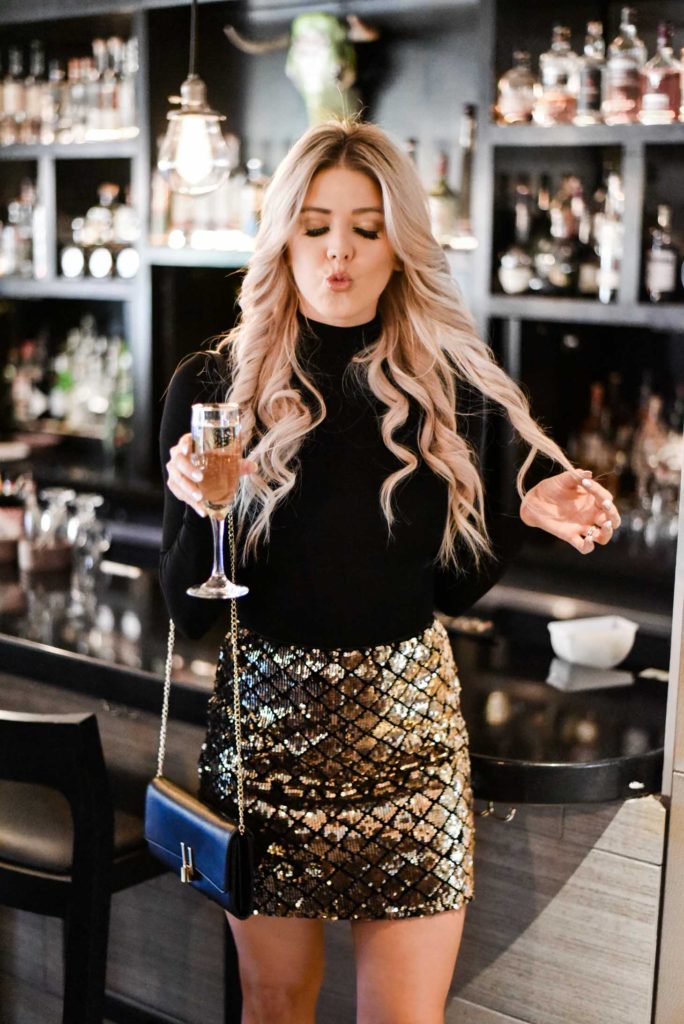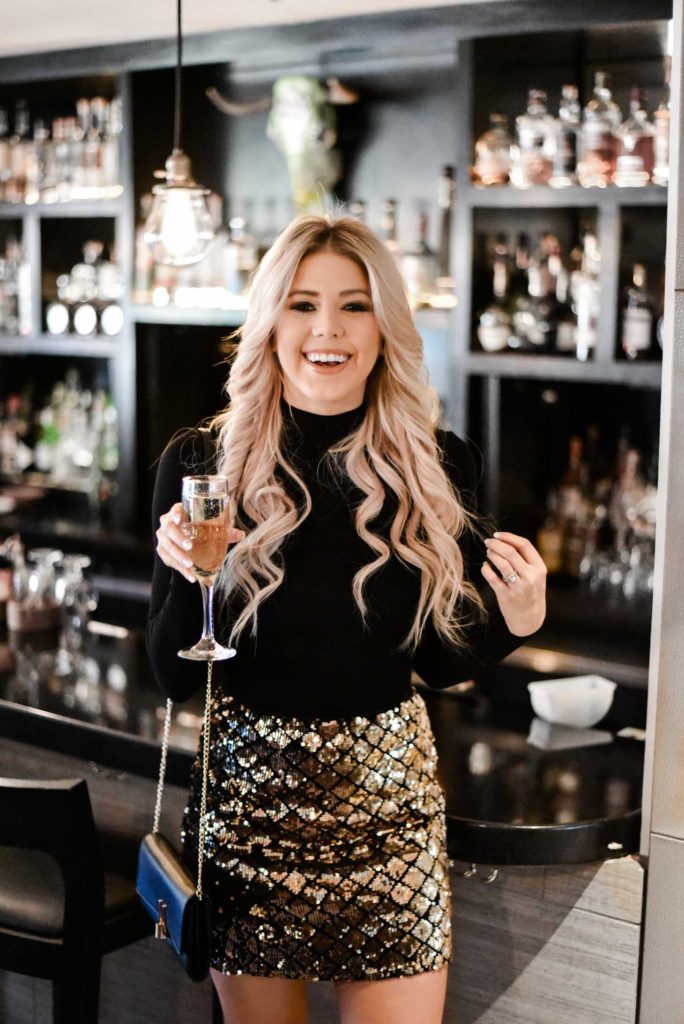 Turtleneck, Skirt and Bag all c/o Red Dress Boutique // Heels

The Rooms
We loved the clean lines and modern feel of our room. With one of the most comfortable hotel beds to date and the close proximity to the property from our slider door, we felt relaxed and close to it all! I also really appreciated the beautiful bathroom and well-lit area to get ready in! Something that a blogger truly looks for in a hotel! 😉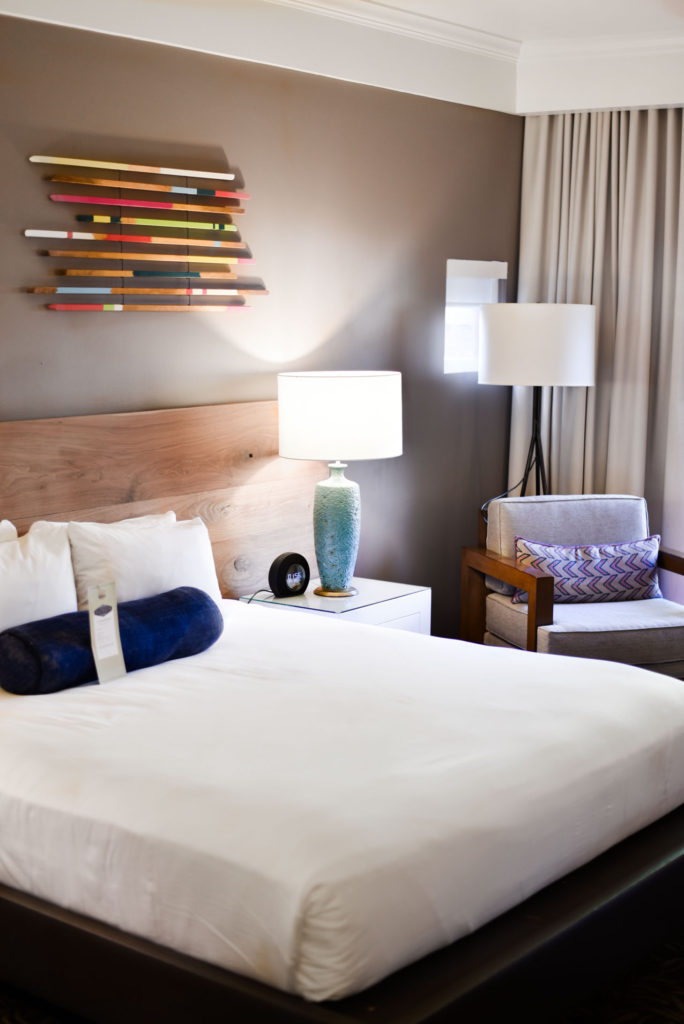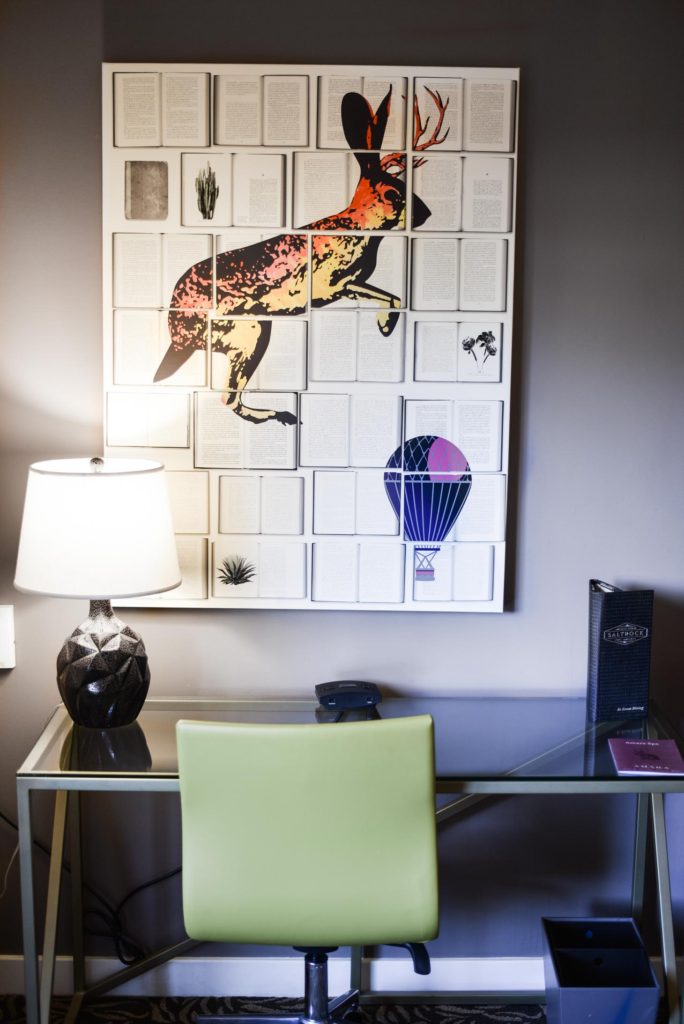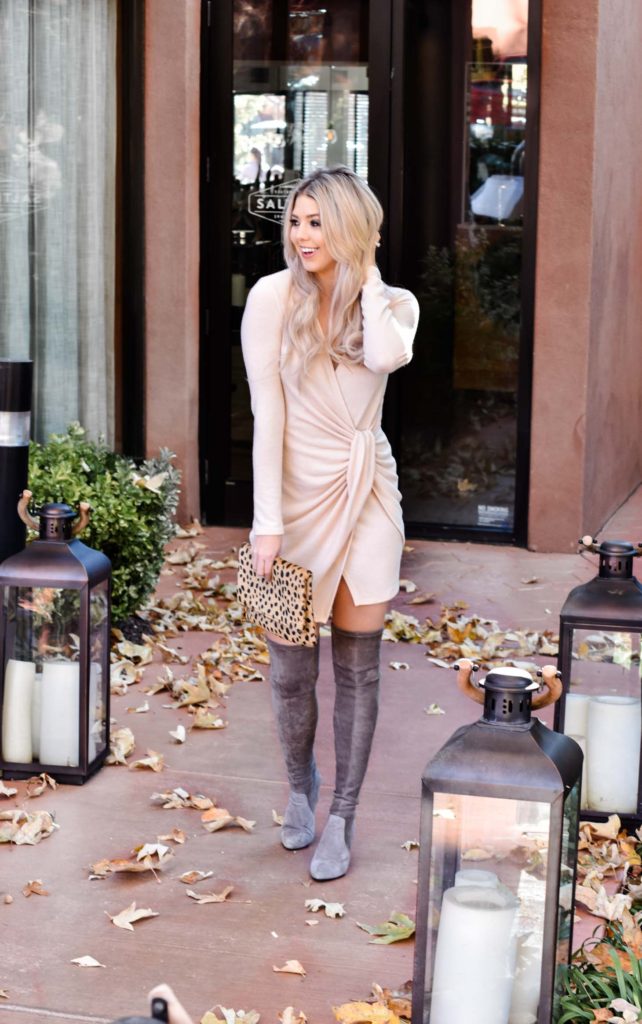 Dress and Bag c/o Red Dress Boutique // Boots (use code WINKANDATWIRL)

Outdoor Area
The outdoor space at the resort is so cozy and cute! With fire pits for toasting smores to cute lounge chairs with gorgeous Red Rocks views, we could sit out here all day taking in the fresh air and mountain backdrop! You can even play cornhole and enjoy their heated edgeless pool and spa! Which we did post dinner with some delicious coffee cocktails! Did I mention that they give you the coziest robes to wear and you're a 30 second walk to your room?! Love the close proximity!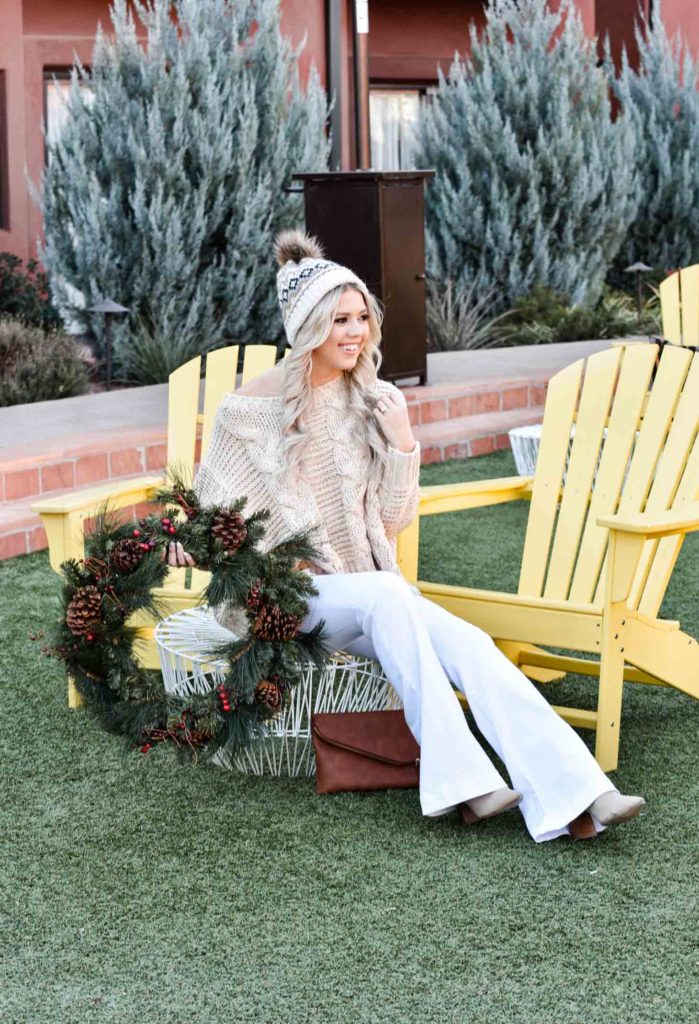 Sweater (currently sold out but. linking other options) and Pants c/o Red Dress Boutique // Similar Booties // Similar Beanie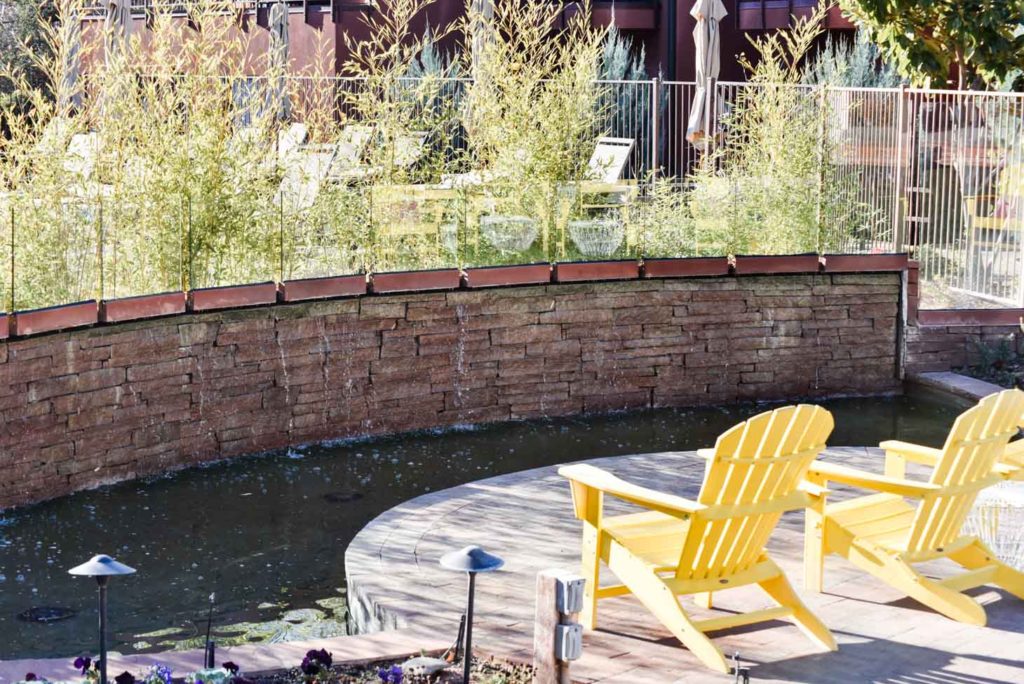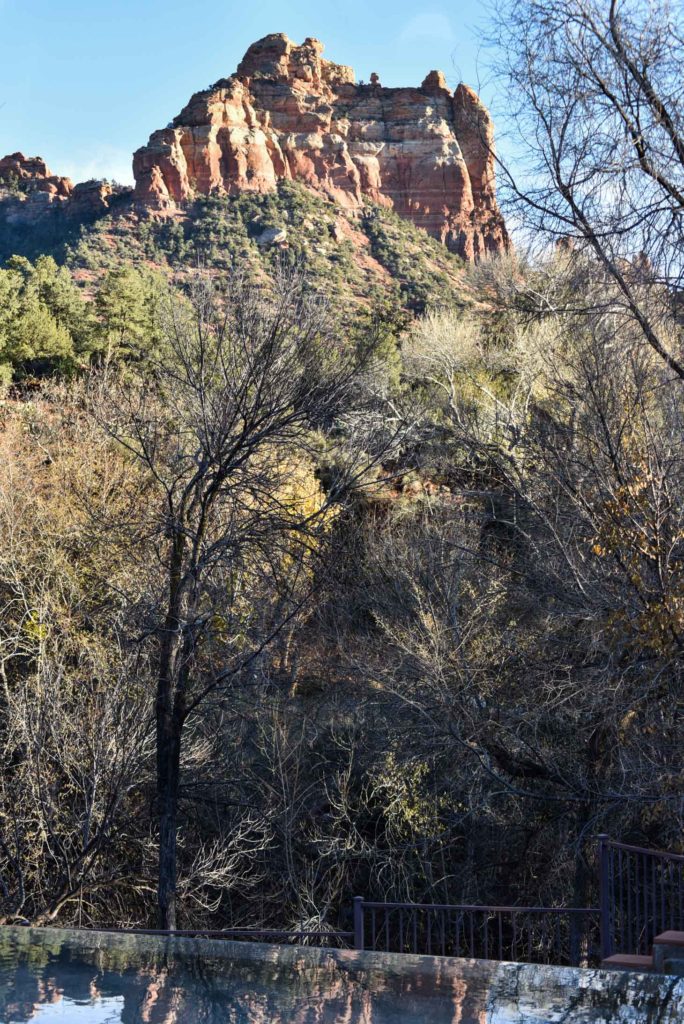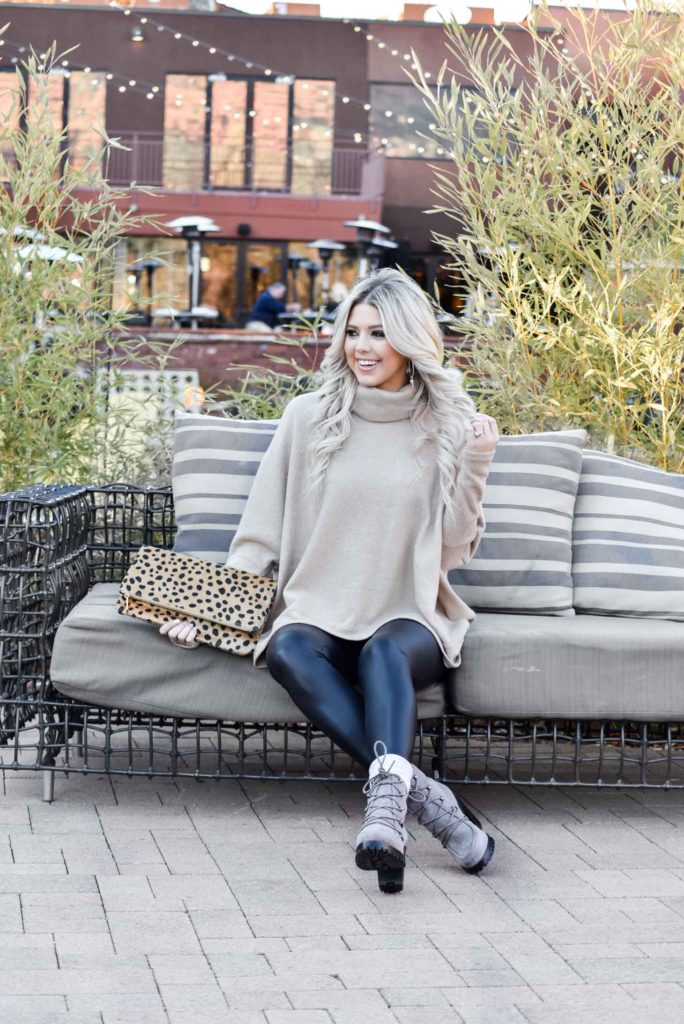 Sweater (backordered), Leggings and Bag all c/o Red Dress Boutique // Booties // Socks

The Spa
The resort has an on-sight spa that is so dreamy! With the neural tones and relaxing ambiance amongst the himalayan salt lamps, this is a space that screams relaxation! Book a facial, massage or enjoy the steam room to relax and recharge before heading home!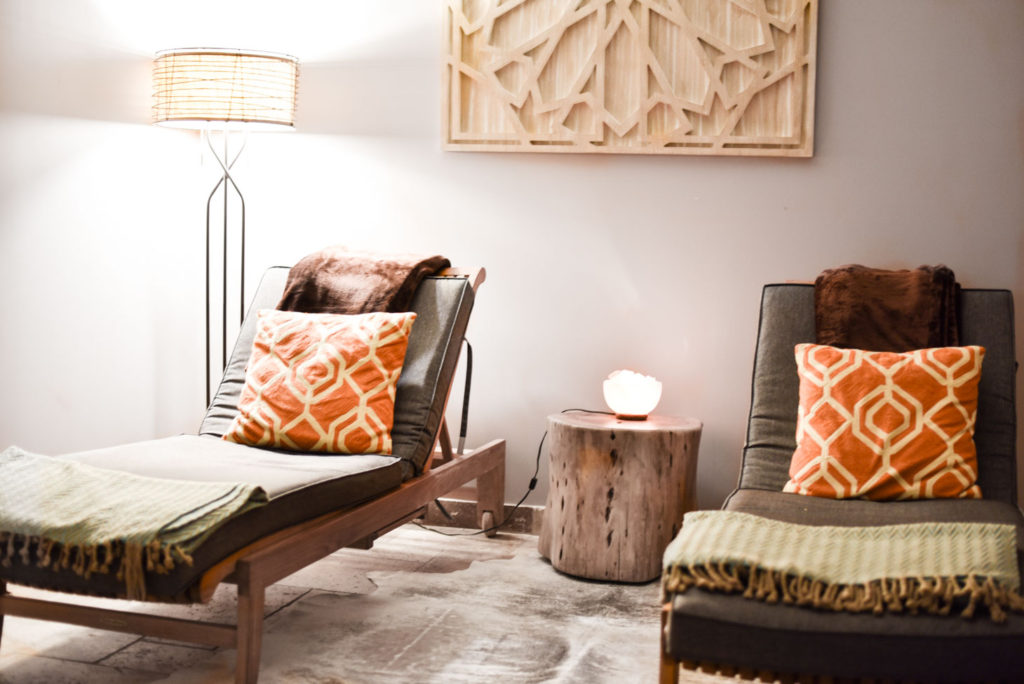 Overall Opinion
The Amara Resort and Spa is truly a place to go and recharge from life. With it's quiet property and gorgeous Red Rocks views, you will be whisked away from the realities of life and forced to set it all aside. You will leave feeling relaxed, rejuvenated and ready to take on anything!
Thank you to the staff and hotel management at the Amara Resort and Spa for a beautiful weekend!