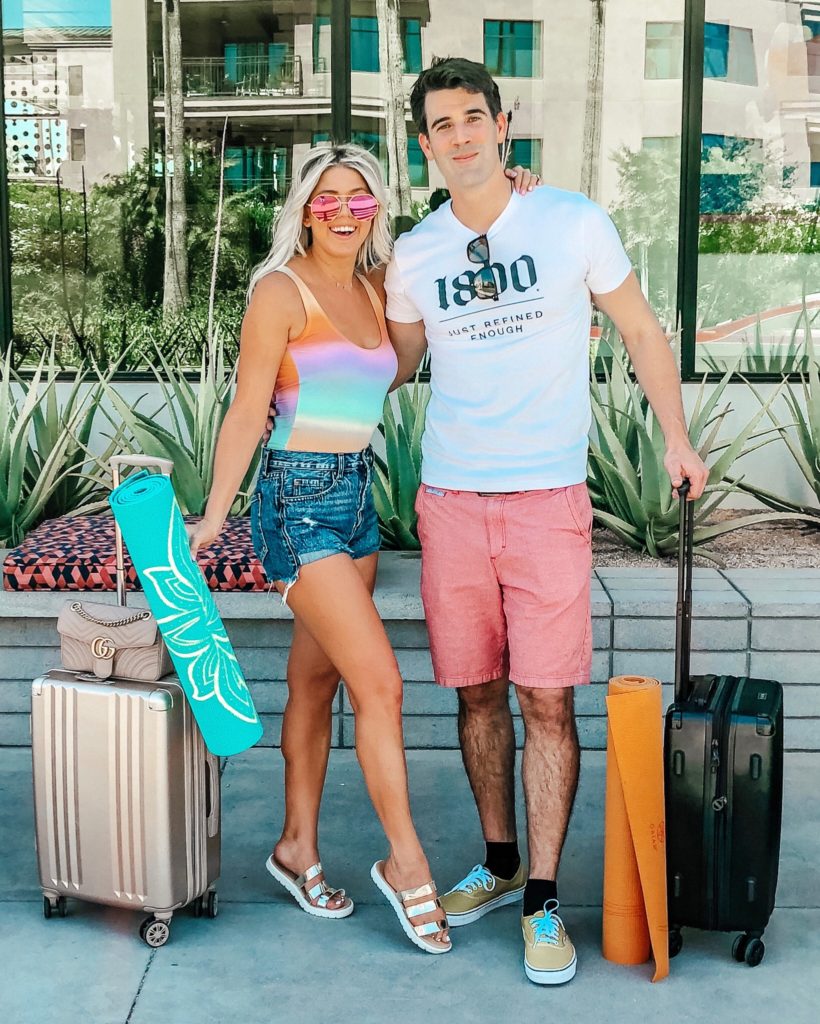 Last weekend, Brad and I enjoyed a little staycation at the Andaz Scottsdale Resort. A resort right in the heart of Scottsdale but secluded and oh so quaint and peaceful! When you are on the property, you could be anywhere. It's so private and leaves you feeling "off the grid." Upon arrival, we were greeted with the most hospitable staff. They were quick to grab our luggage, check us in AND give us a complementary cocktail while we waited (which was not long at all…check in took like two minutes). We were set and on our way to our bungalow. Ya heard me… they have bungalows for everyone!
The Bungalow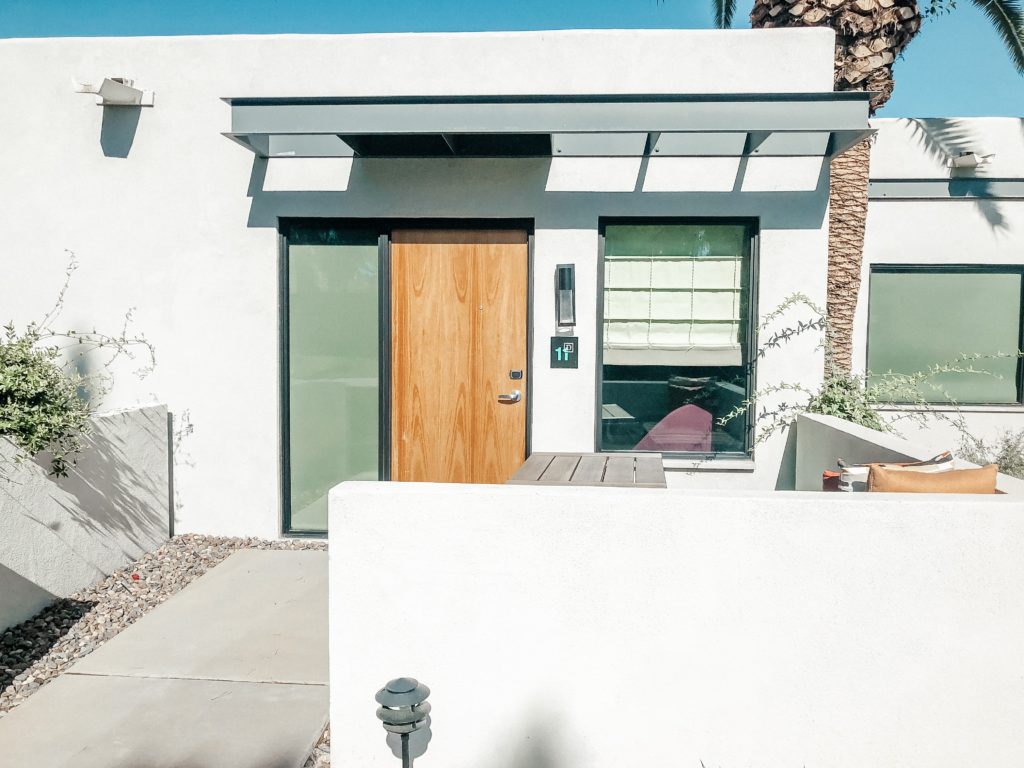 As we approached our bungalow, we noticed that we had the cutest little seating area off the front entrance (Don't worry! There is a private space attached to the back of the bungalow too). Love all the space!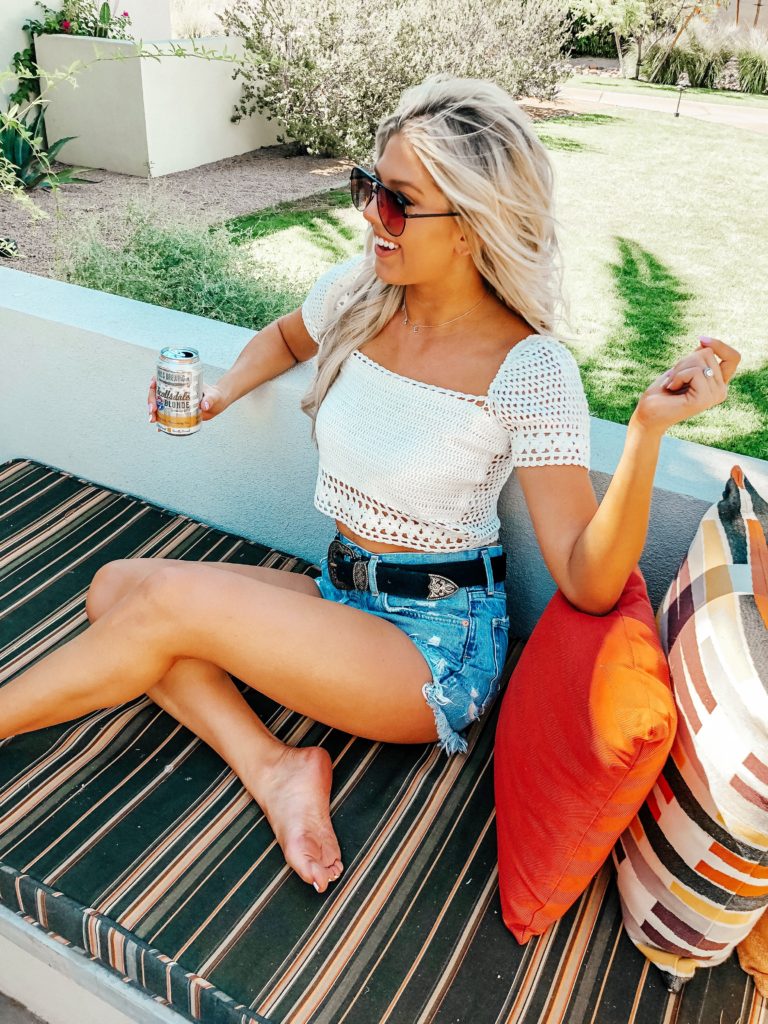 Made perfect use out of the front patio space soon after we got settled! I enjoyed that complimentary beer and took in the beautiful outdoor scenery.
Now, let's take things indoors… Can we agree that the inside of this bungalow is dreamy AF?! I mean from the midcentury modern decor to the rustic, wooden touches… Yes, please!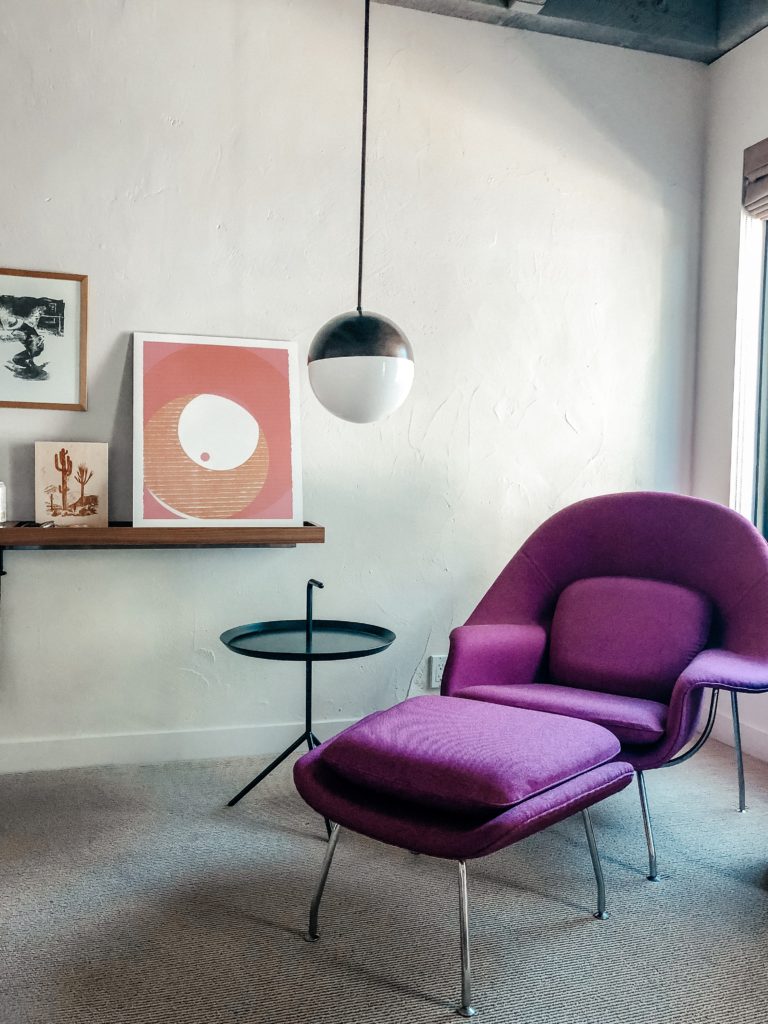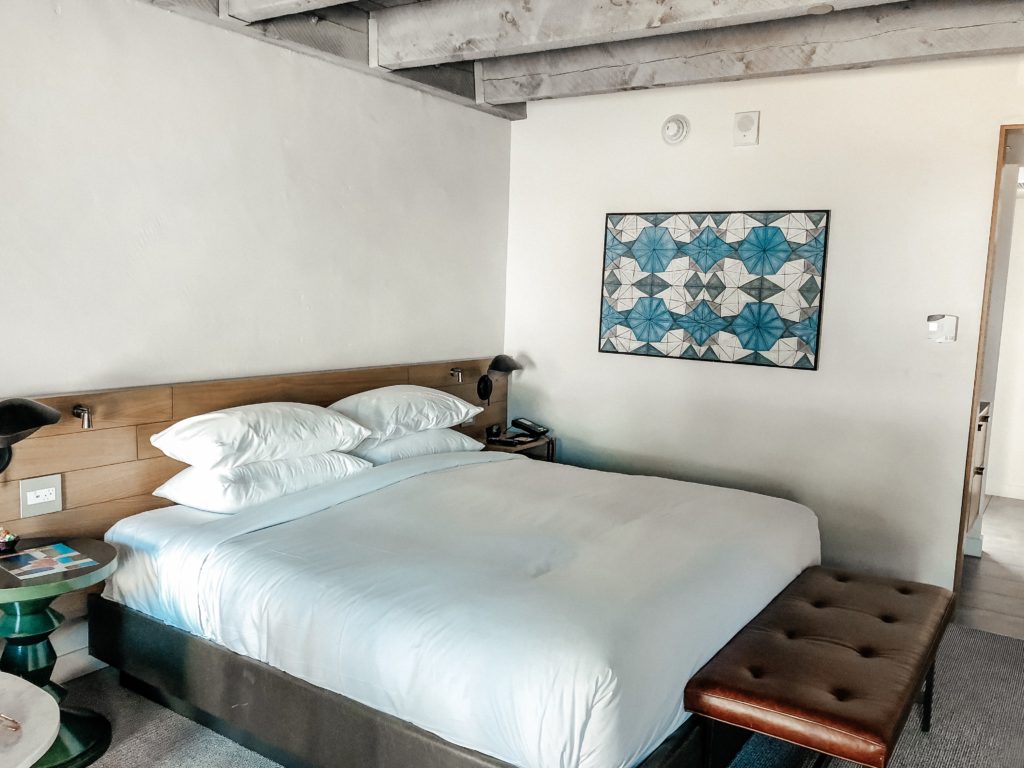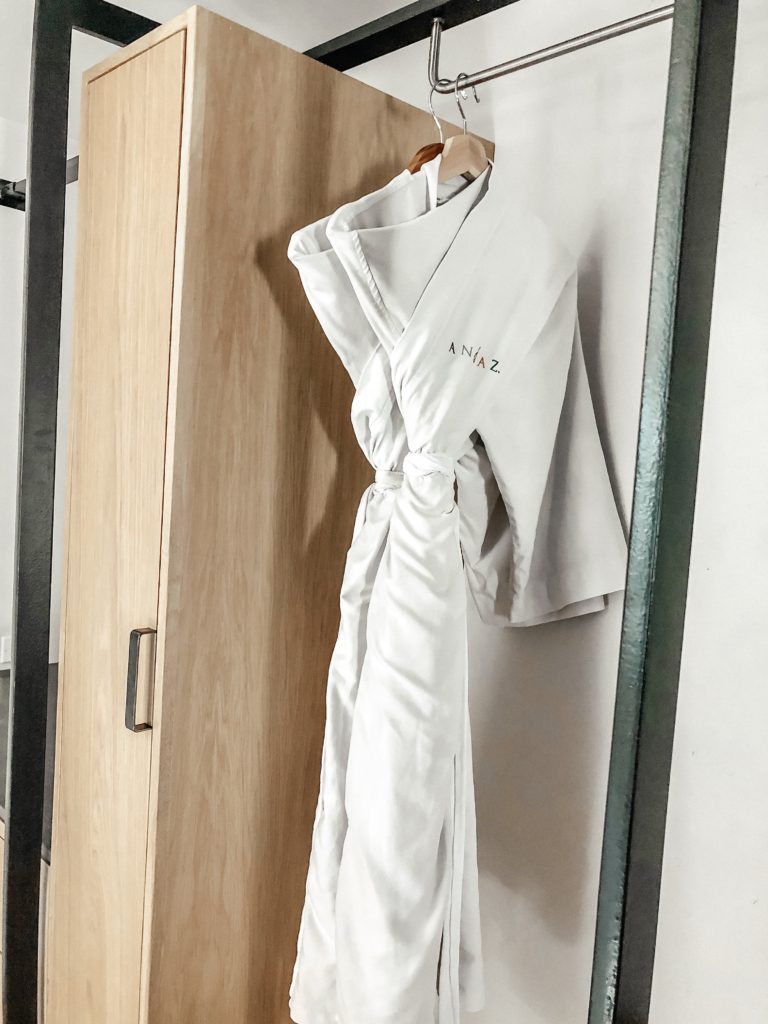 AND bathroom goals much?! When I turned the corner and saw the size of this space (and specifically the shower!) I was blown away. It was huge! The lightning was top notch too….something that I care a lot about when I have to get ready on vacay. THEE perfect bathroom.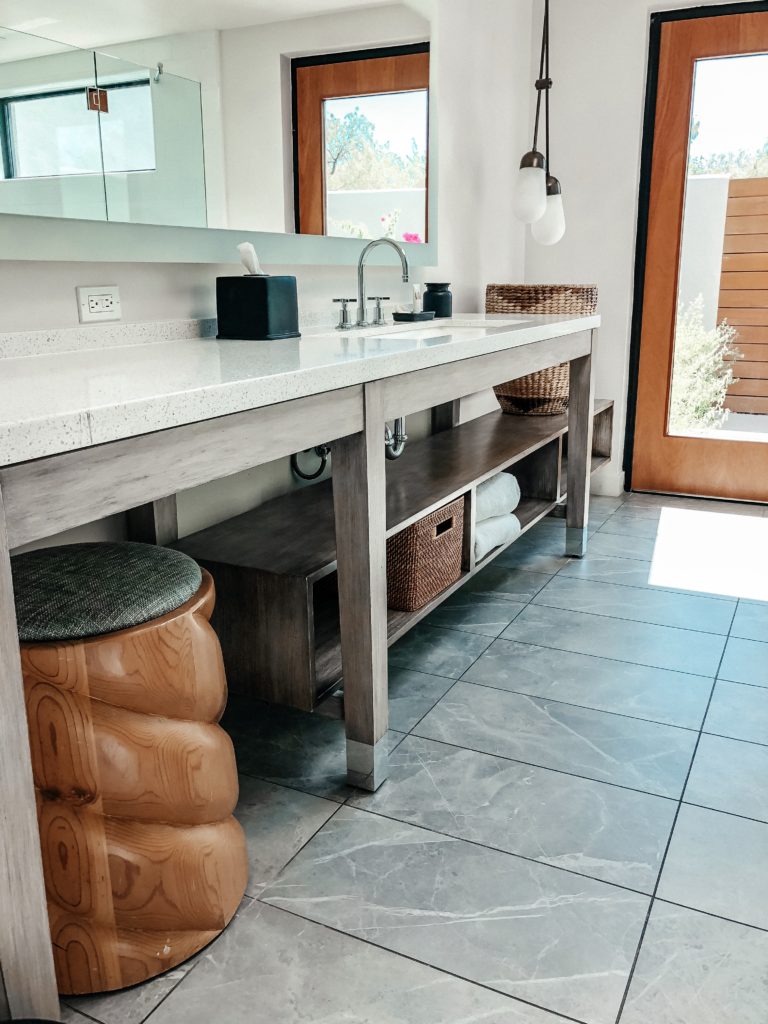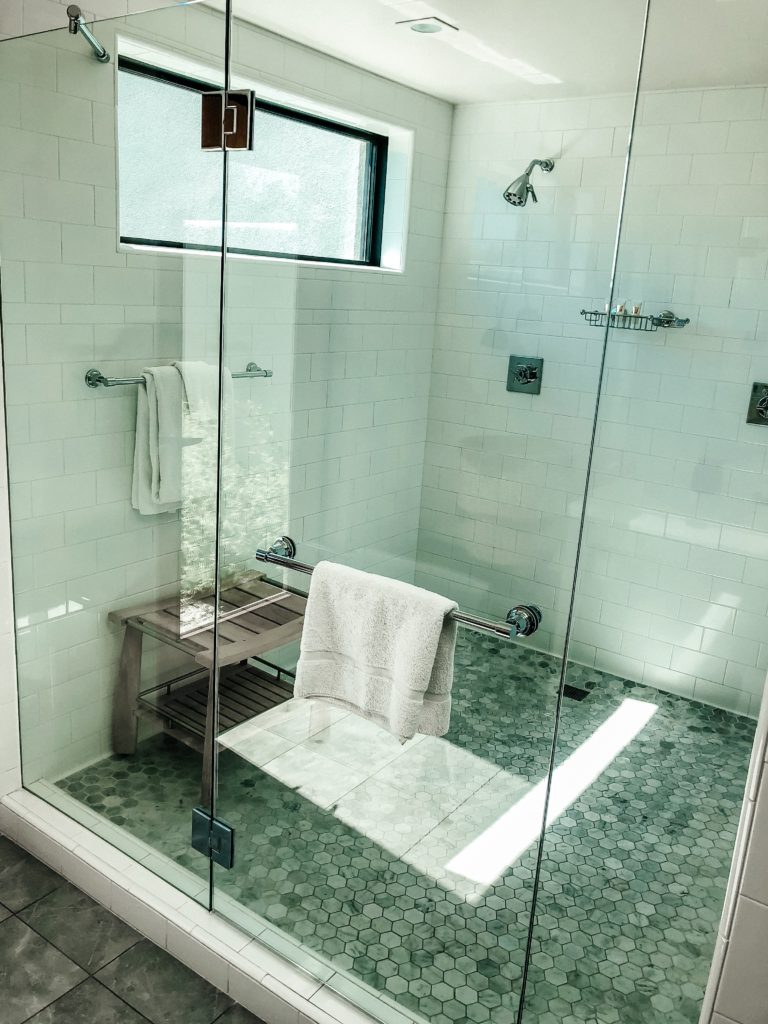 And here is that private walled patio space I mentioned. We sat out here in the morning and sipped coffee together. It was romantic and relaxing. Perfect way to start the day on vacay!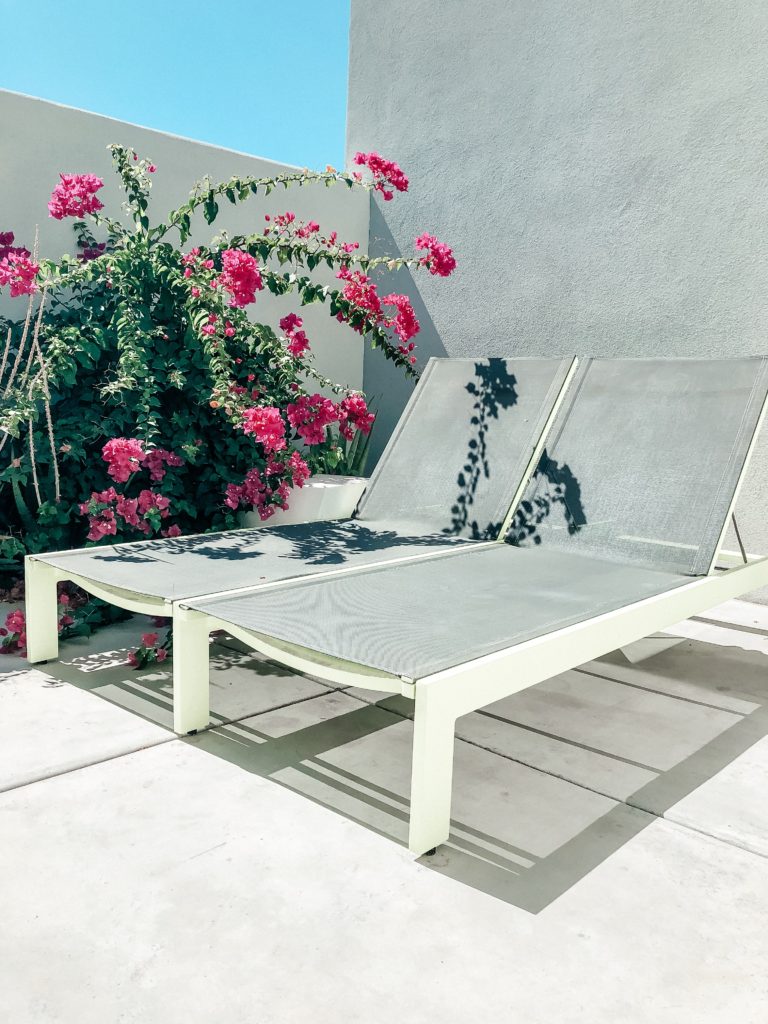 Happy Hour at Weft & Wrap Art Bar and Kitchen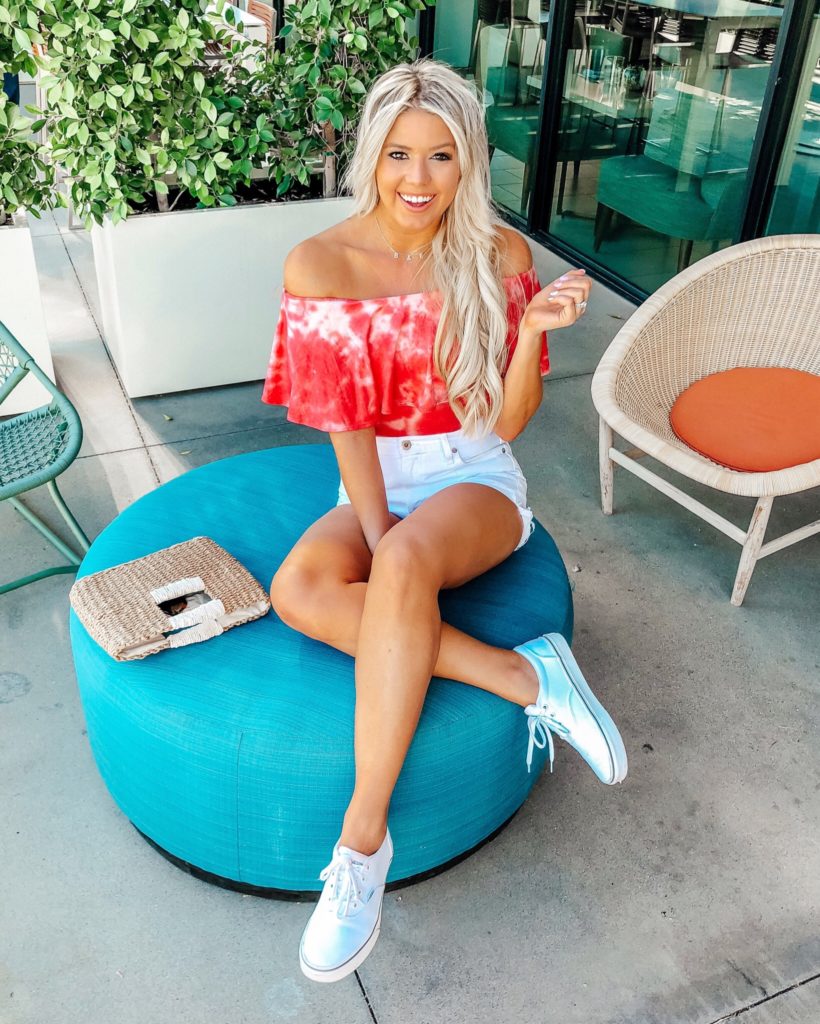 After hanging in our bungalow for a bit, we changed and made our way to Weft & Warp Art Bar and Kitchen. We wanted to get some food in our bellies before the Vikara Events yoga class we were signed up for. We ordered a charcuterie board (which was heavenly!) and B ate some shishito peppers too. They have a great happy hour with the tastiest drinks!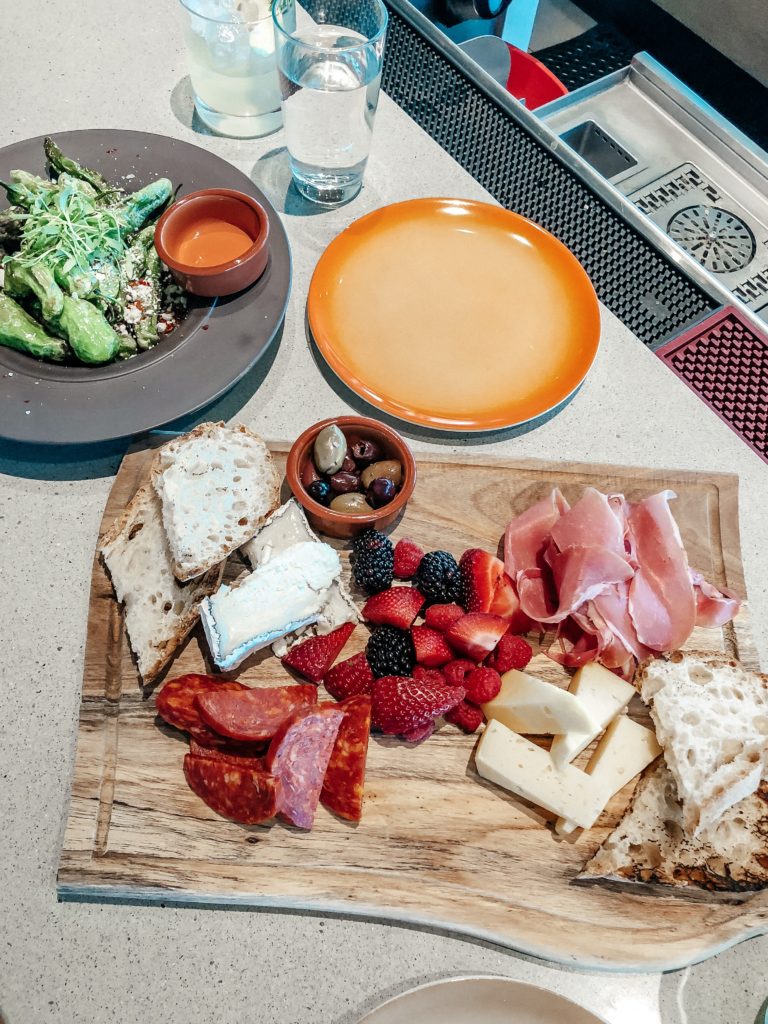 Vikara Nights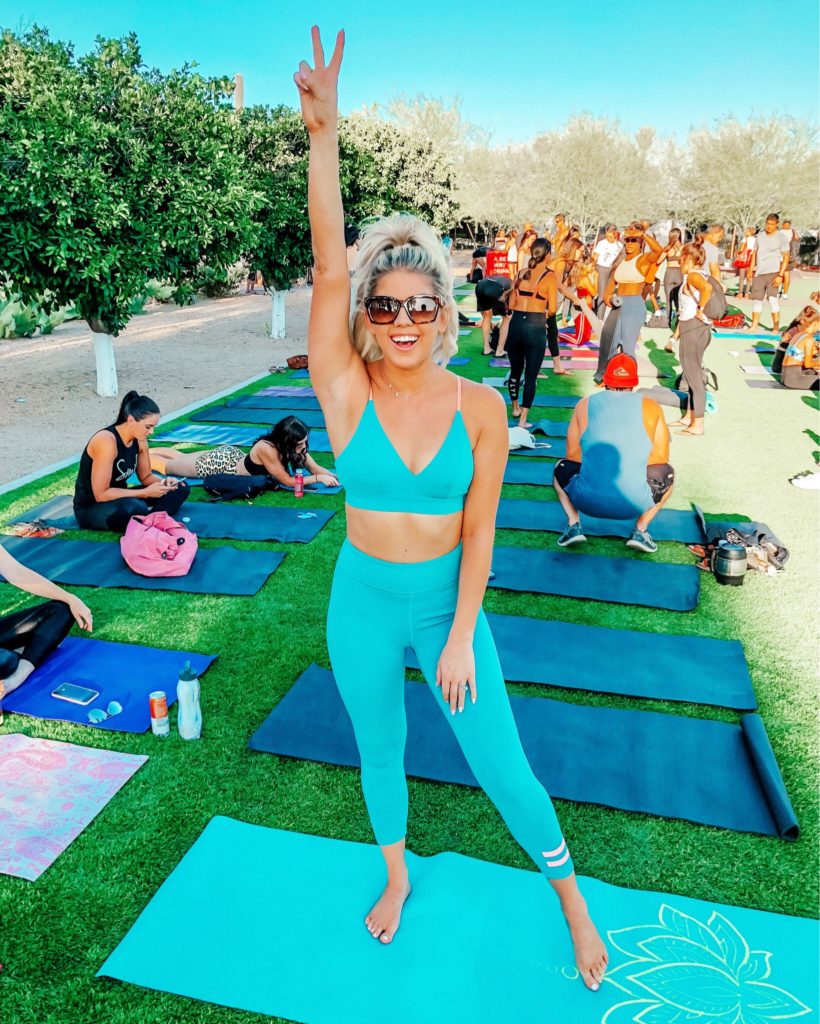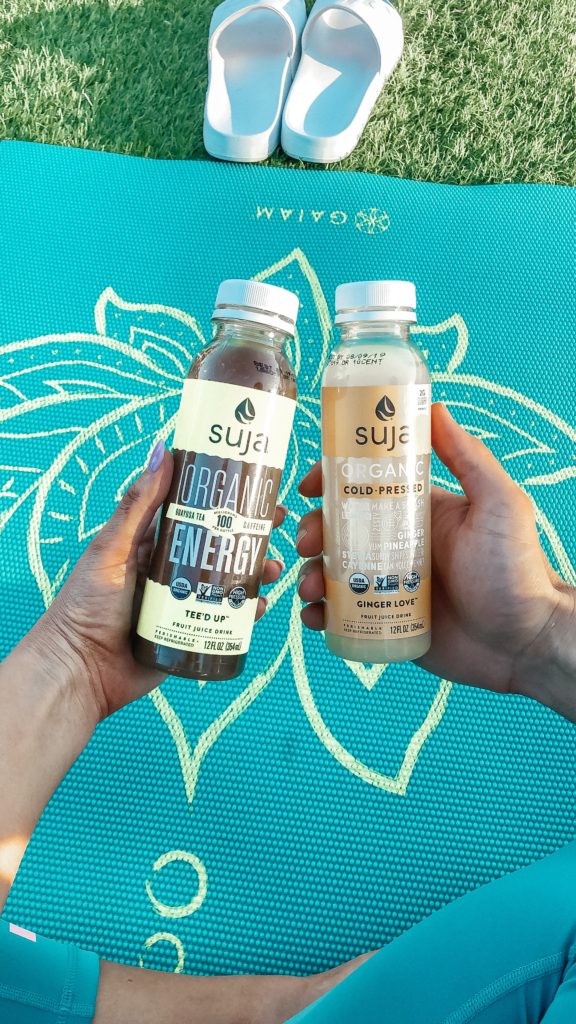 After happy hour, we changed into our workout gear and made our way to the Vikara Nights yoga class. I've never taken a yoga class outdoors. I was a tad nervous that it would be hot, but it was set at the perfect time. Class began right before the start of sunset. By the end of class, the sun was almost completely down. It was beautiful!
Class was super challenging but we were surrounded by such a great group of people. You could feel the support system around you. Everyone was there to cheer one another on. We ended class with stronger bodies and clearer minds!
Vikara Nights also had other classes to choose from as well. From cycling by the pool to a HIIT class. There is something for everyone! We have attended another Vikara Events in the past and we love the organization and community!
After class, Vikara Events put on an awesome after party! It was poolside (of course!) and had a variety of vendor booths. There was even an ice bath plunge! It was a great opportunity to sip on cocktails and have good conversation with other fitness enthusiasts!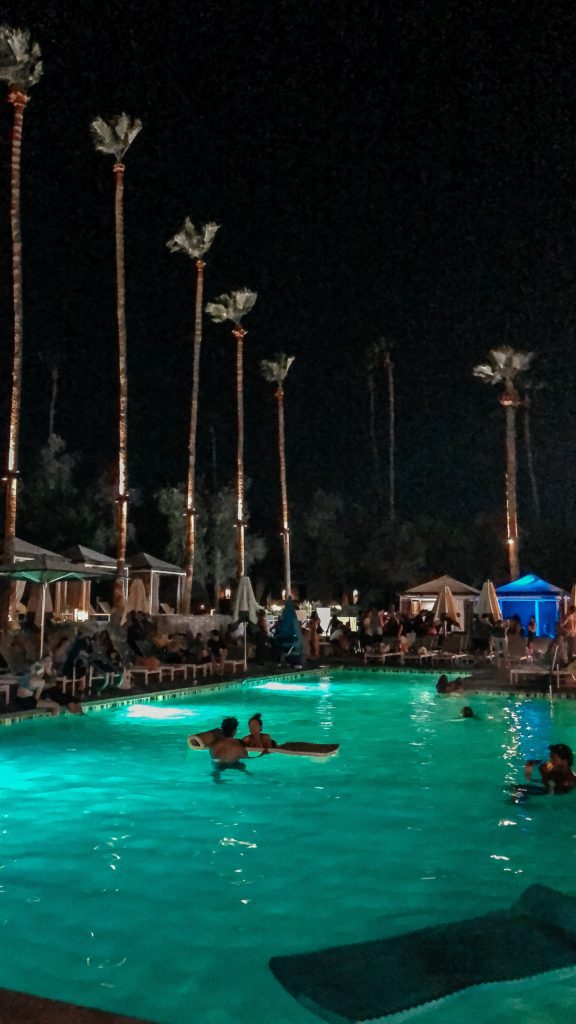 Next Day Brunch and Pool Time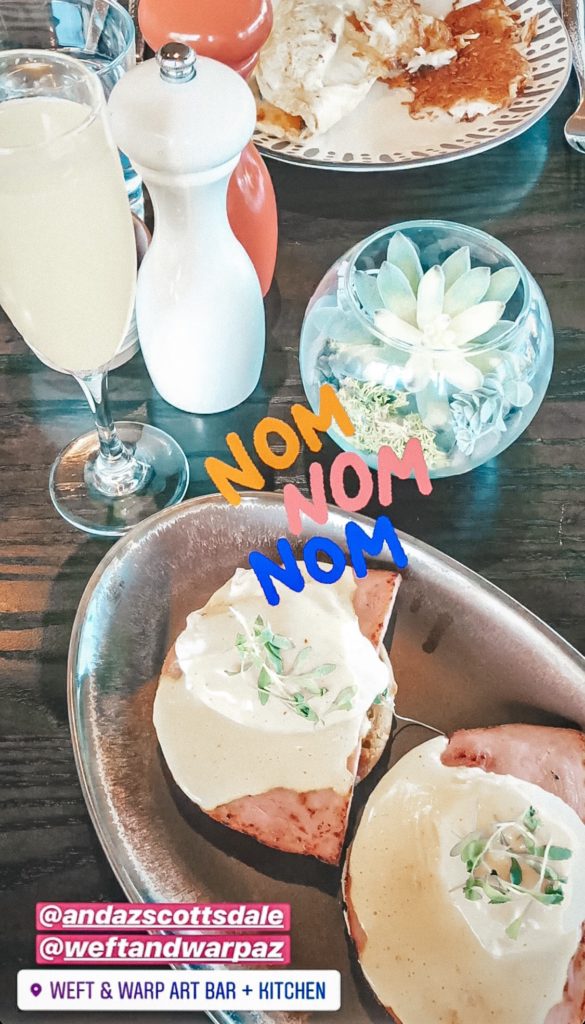 The next day, B and I enjoyed a delicious brunch at Weft & Warp. I mean… give this girl a mimosa and eggs benedict and I am happy! Literally so good!
After we ate, we traded our clothes for swimsuits and made our way to the pool. Which is stunning! It had a very peaceful and quiet vibe Saturday morning and we loved our time out there!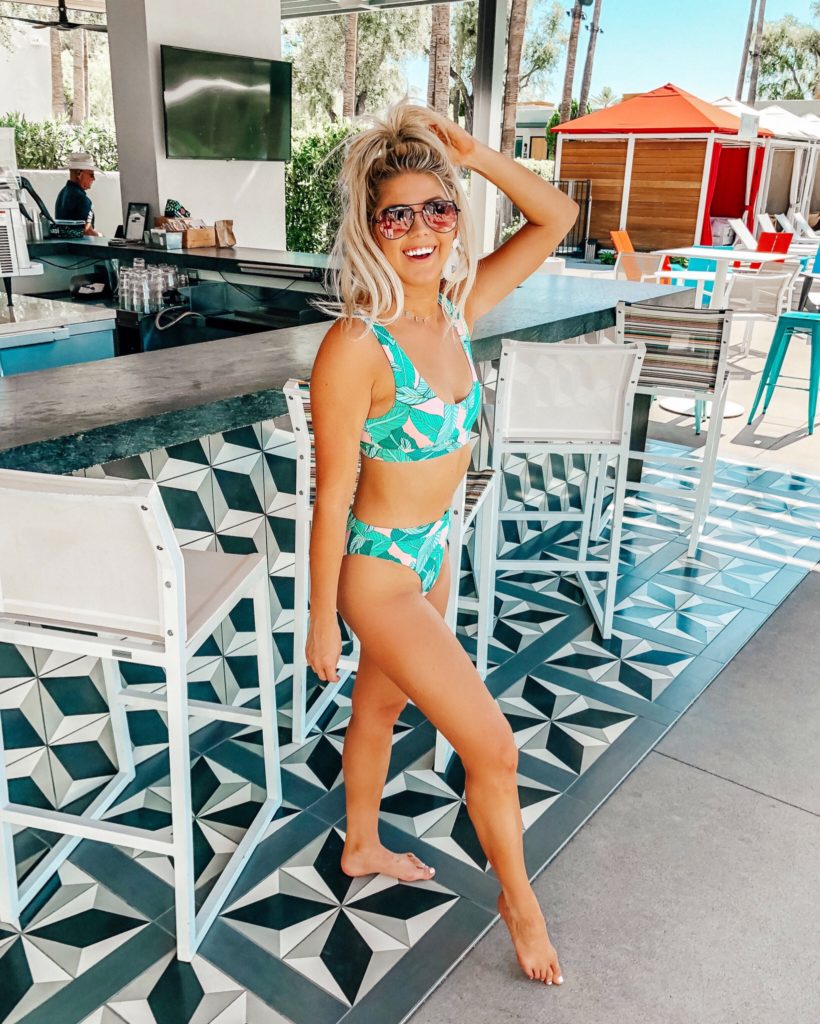 Overall, we could not have loved our stay more! The Andaz Scottsdale was truly amazing. We definitely recommend staying there if you are coming into town. OR if you are looking for a little R&R and you're local… Hello, staycay!
Thank you to the Andaz Scottsdale Resort and Vikara Events for hosting us!