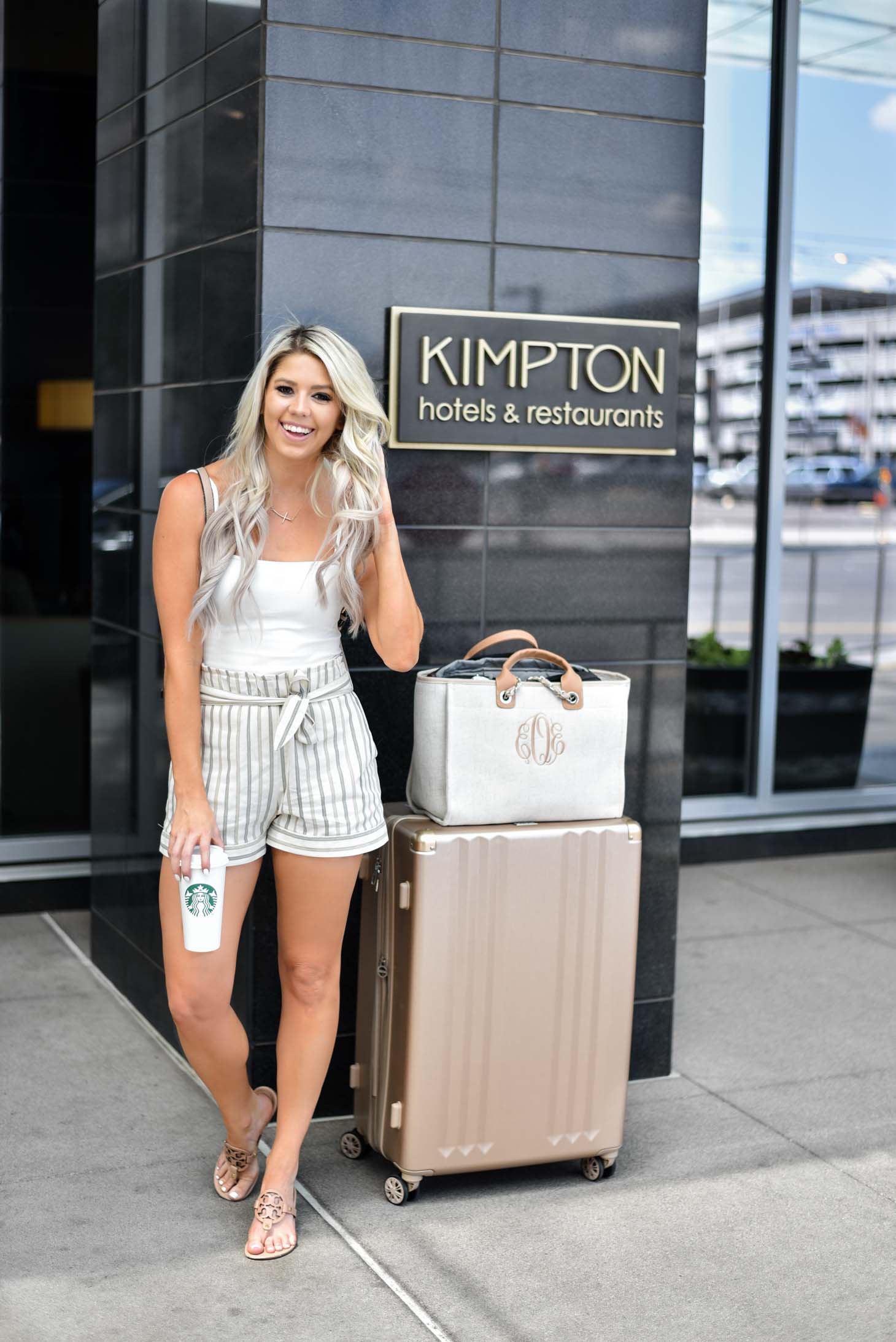 Bodysuit // Shorts // Shoes // Tote (discount code winkandatwirl) // Luggage

This past weekend, Brad and I had the opportunity to have a little staycation at the Kimpton Hotel Palomar in Downtown Phoenix. You can use code INFLUENCER to save 25% off the best flexible rate and get free complimentary valet! Just wanted to make sure you knew that before continuing on (yeah, I'm swell like that ;).
When we arrived at the hotel, we were greeted with the most helpful valet guys. They whisked our bags onto a cart (and dealt with me holding them up so I can get the above check-in shot…I know, extra) and got us checked in.
We had a fabulous room on the top floor (floor 10) with incredible views of Talking Stick Arena (where the Suns play) and of downtown Phoenix. It was beautiful!
The rooms were bright, modern and housed one of the comfiest hotel beds to date. I was super impressed with the quality of the room. Not to mention that within an hour, we were greeted with a bottle of wine and some yummy treats to get our trip started. It was such a sweet surprise!
The Hotel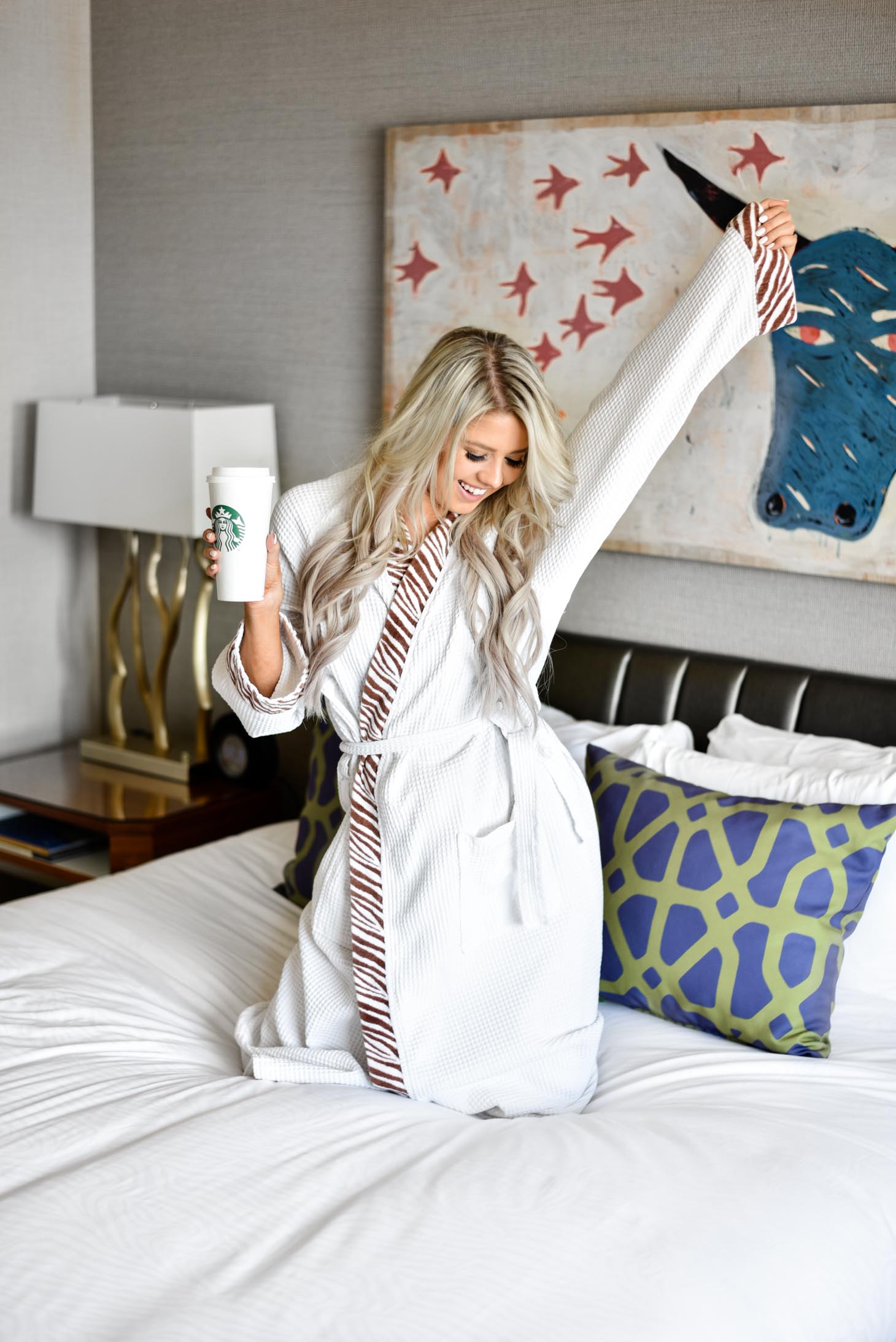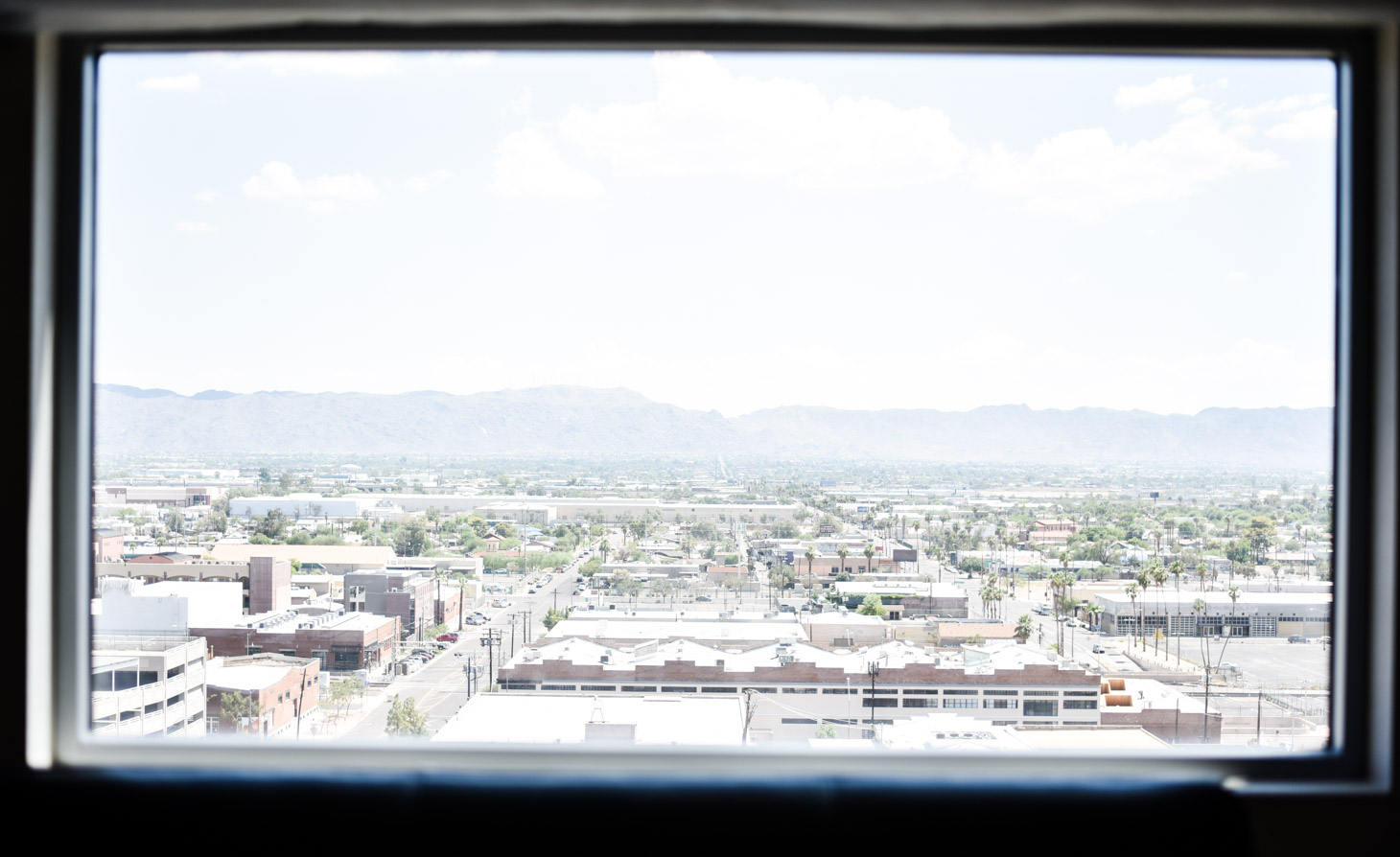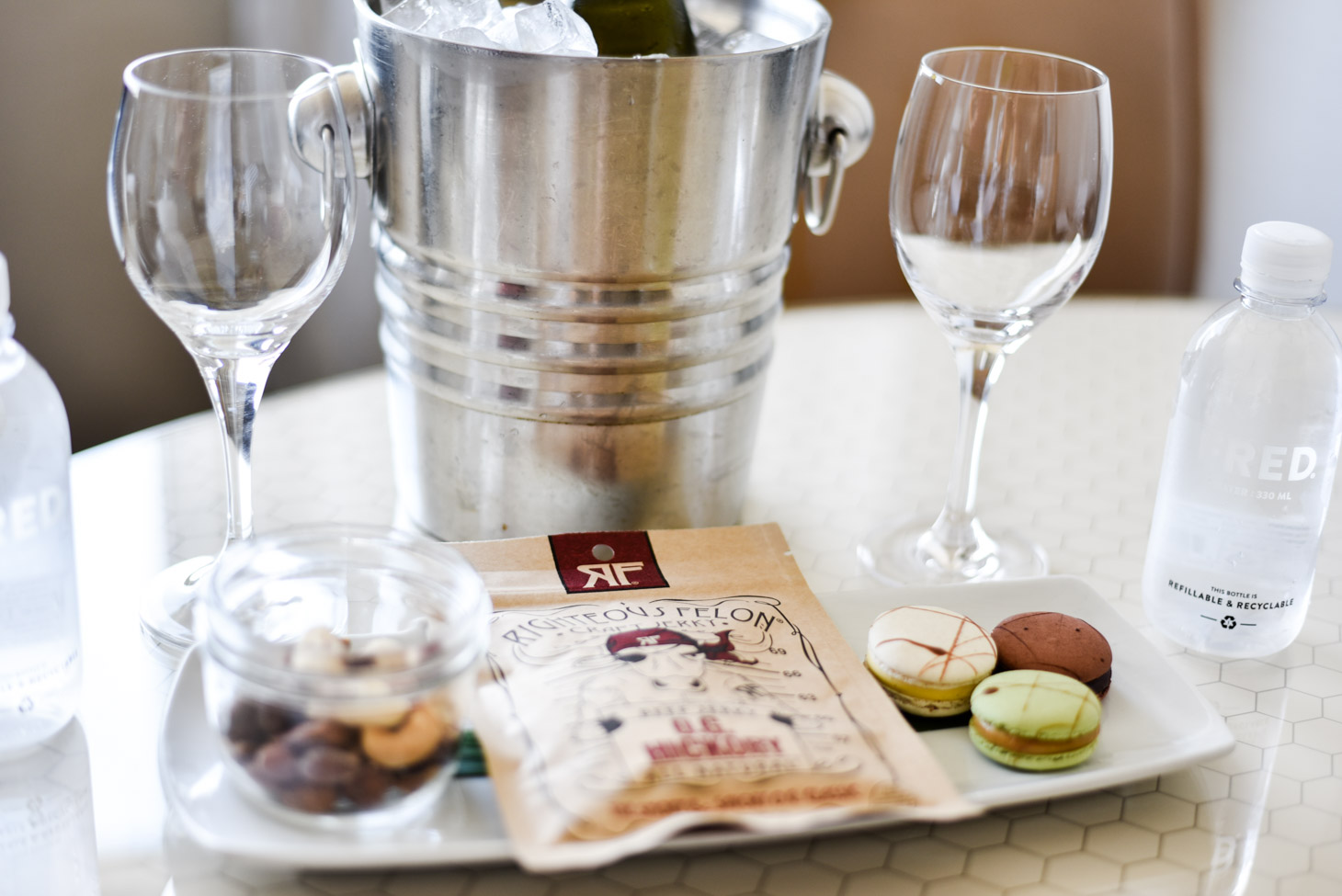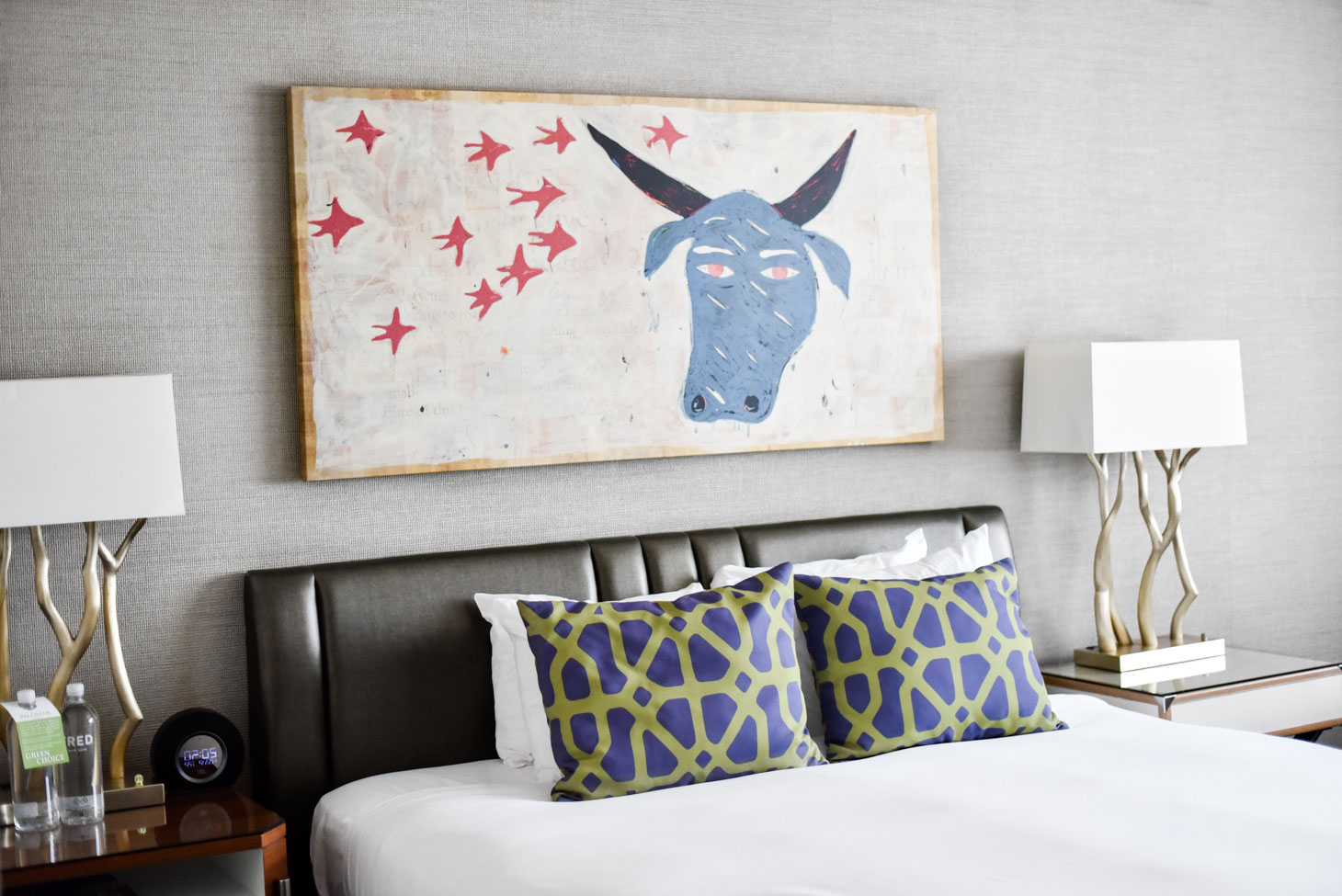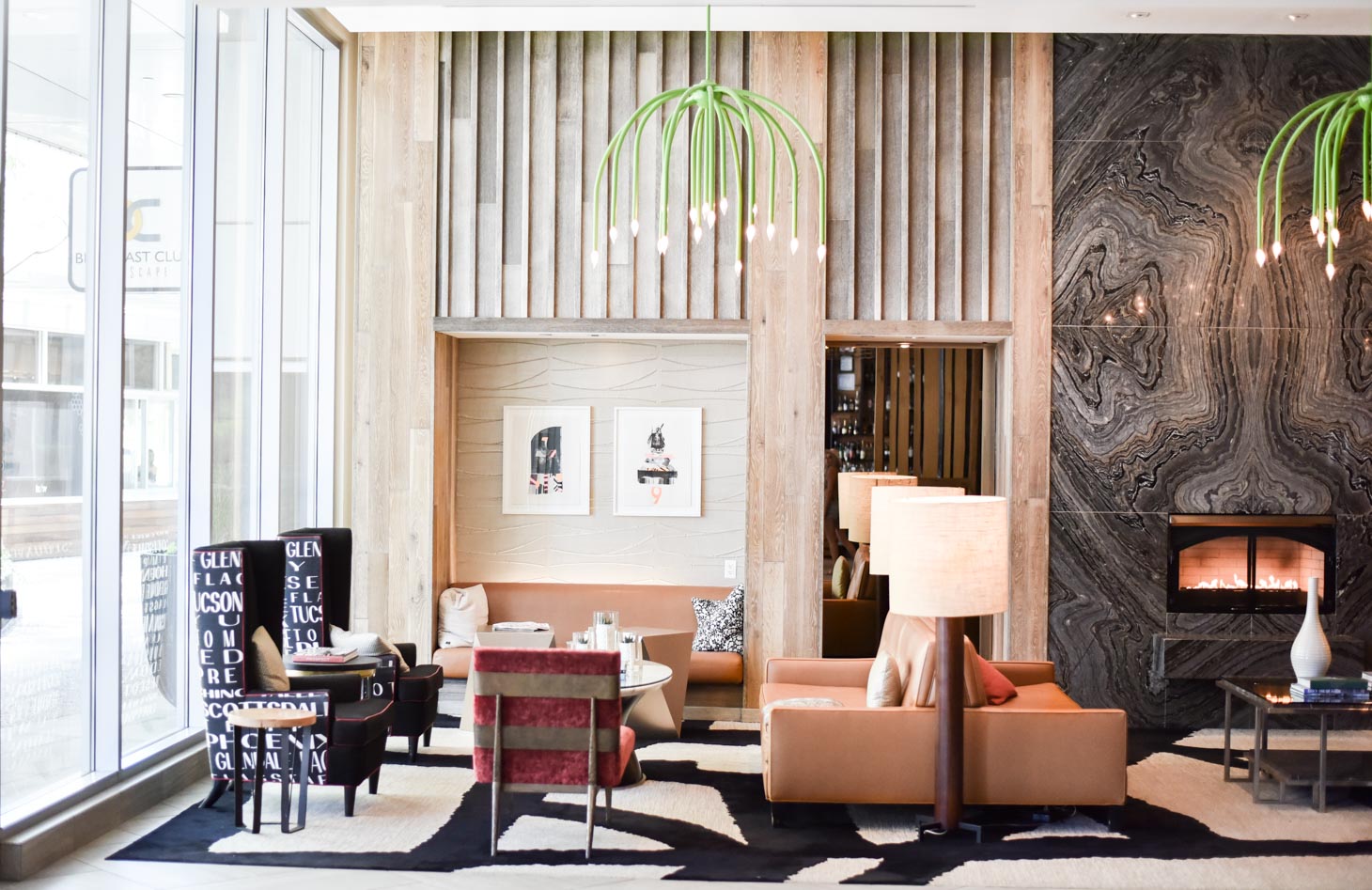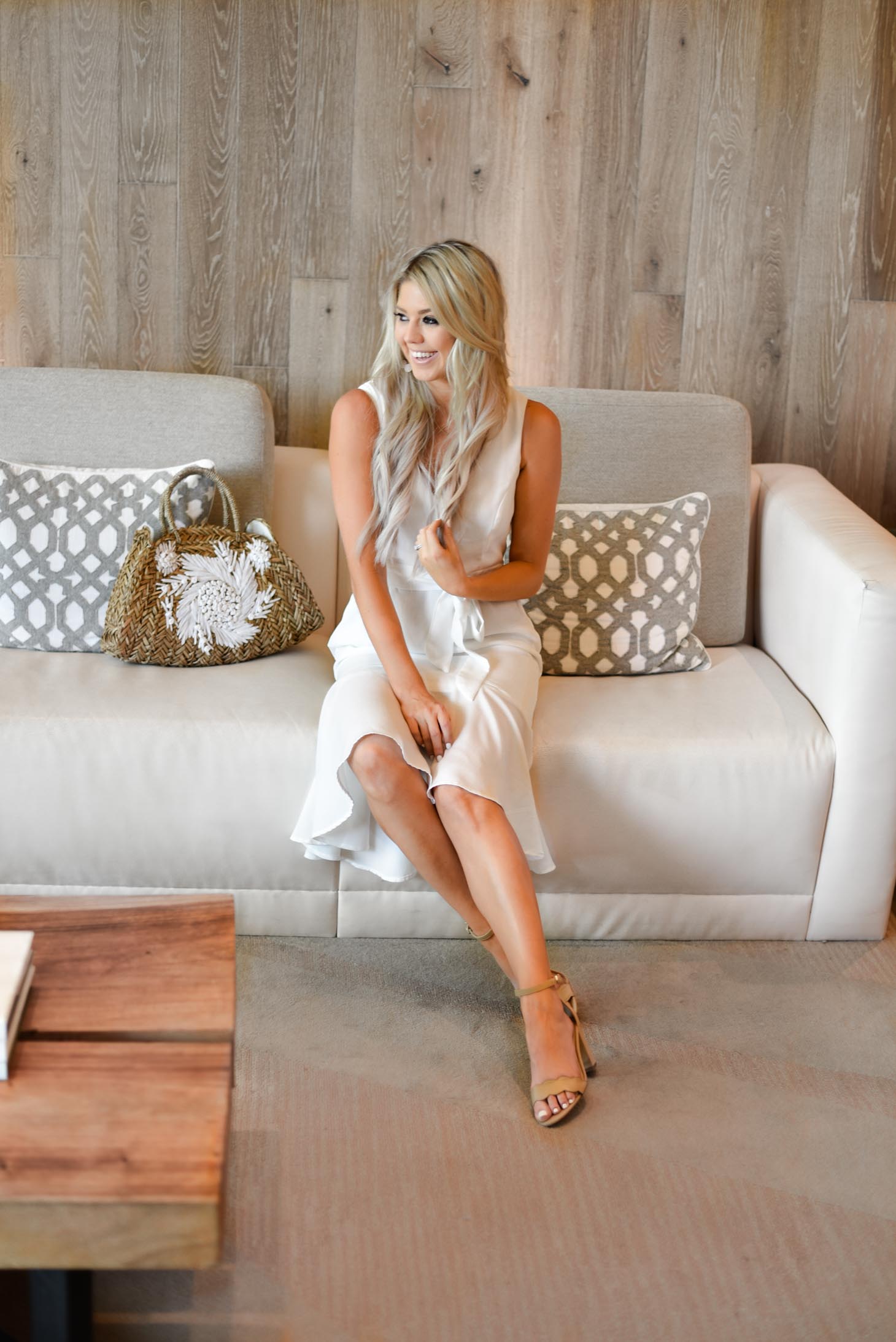 Dress (use code WINK20) c/o Misa Jane // Heels // Similar Bag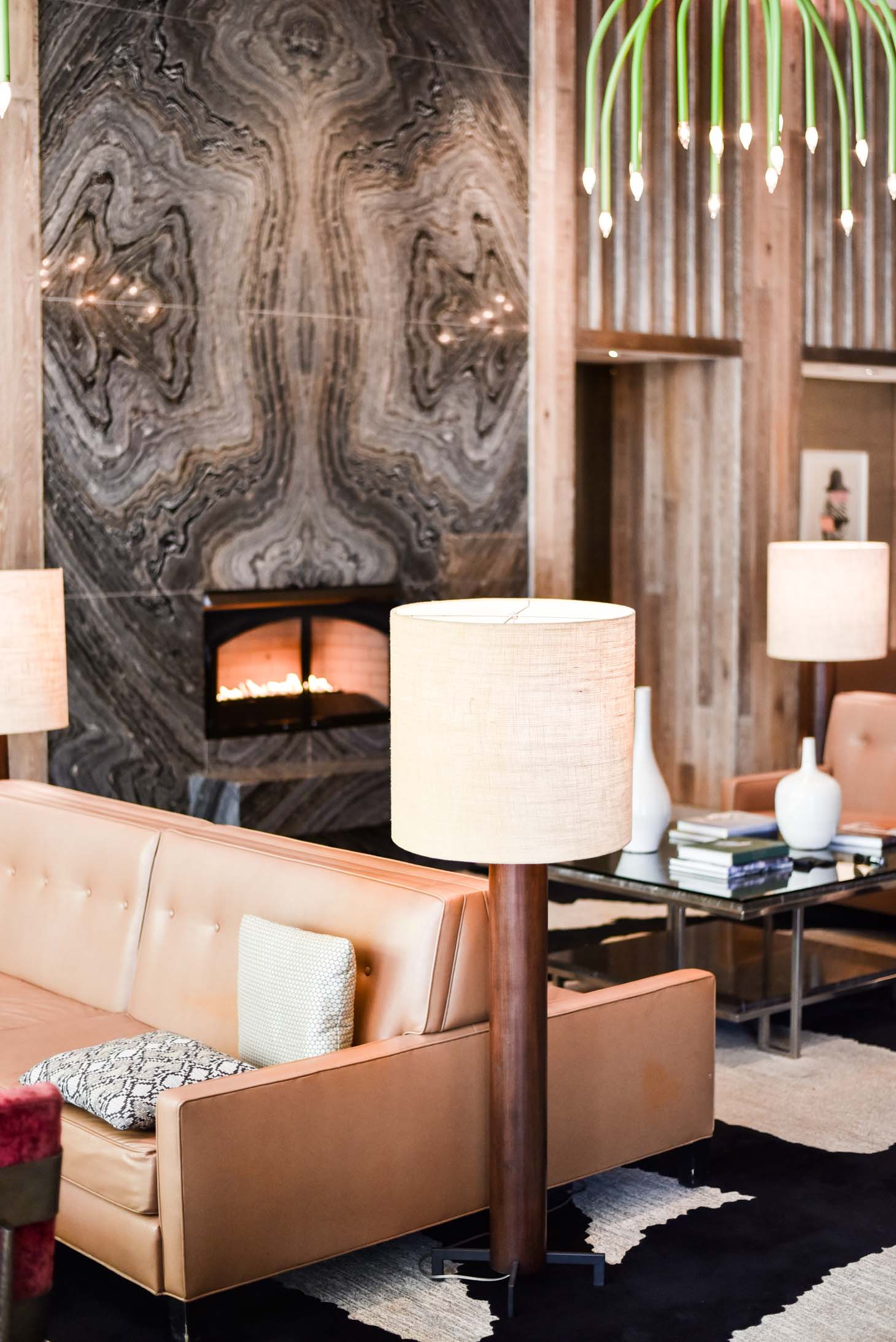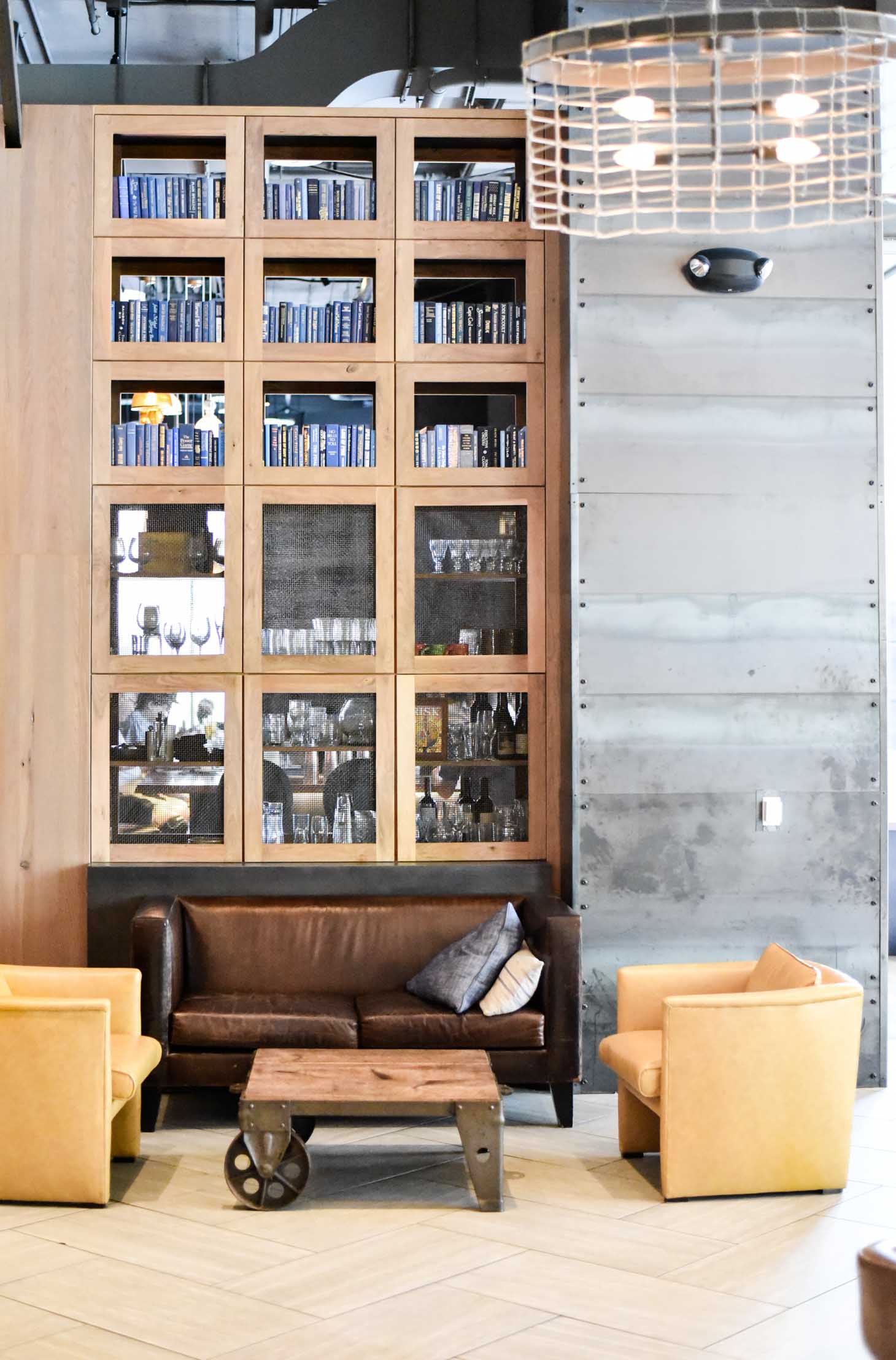 The hotel was gorgeous! I love the midcentury modern decor and architecture. Kimpton Hotels were the first boutique hotels in the United States. How cool is that?! Their goal was to create a "home away from home" that felt more like you were staying at someone's house, rather than a big, cold hotel. I totally got this feel from the hotel. With the cozy lounge with a fireplace to the beautiful wooden bar and restaurant space, I felt like I was just hanging at someone's (beautiful) home. It gave us all the feels!
Blue Hound Kitchen & Cocktails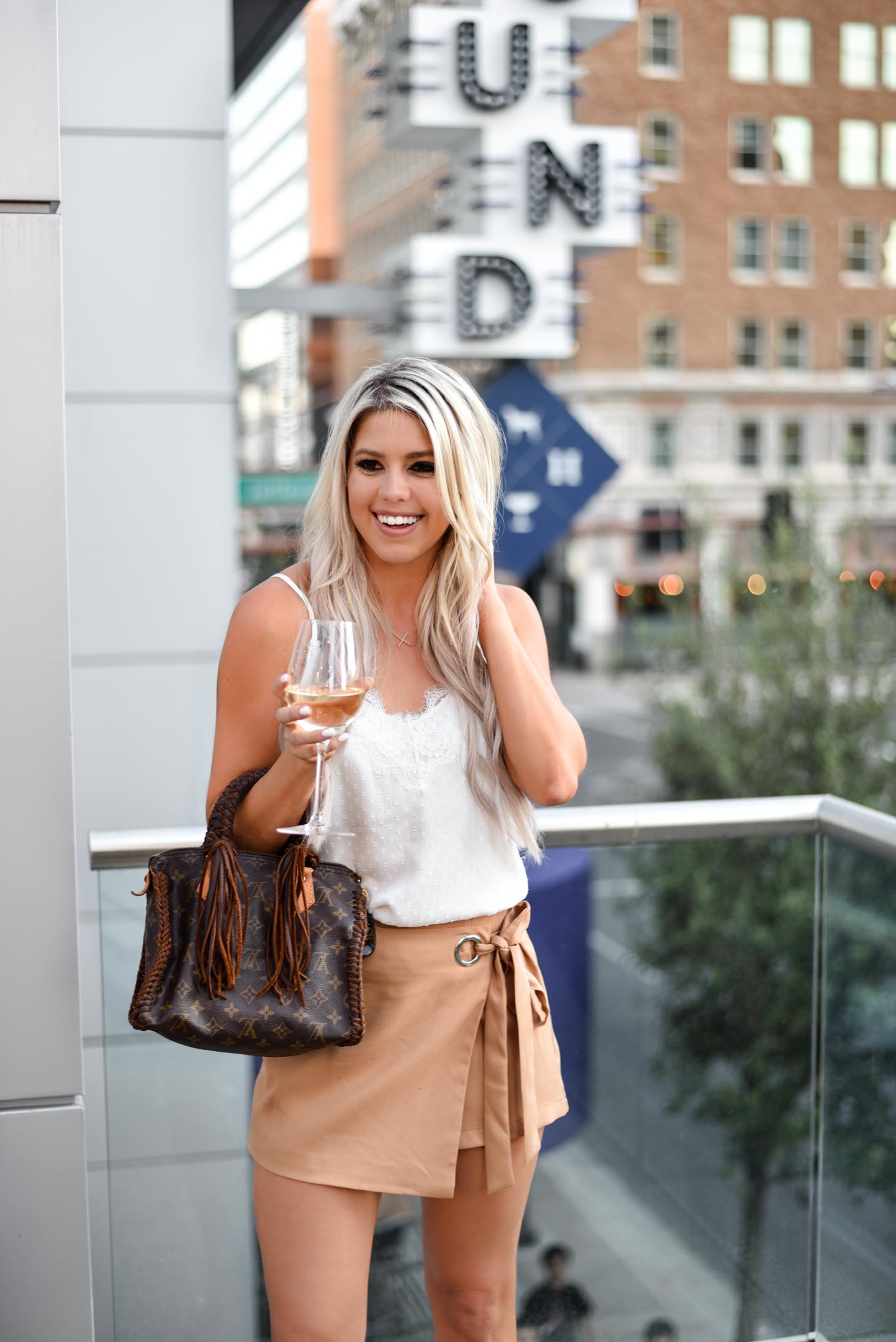 Cami // Similar Skort // Bag c/o Boho Rococo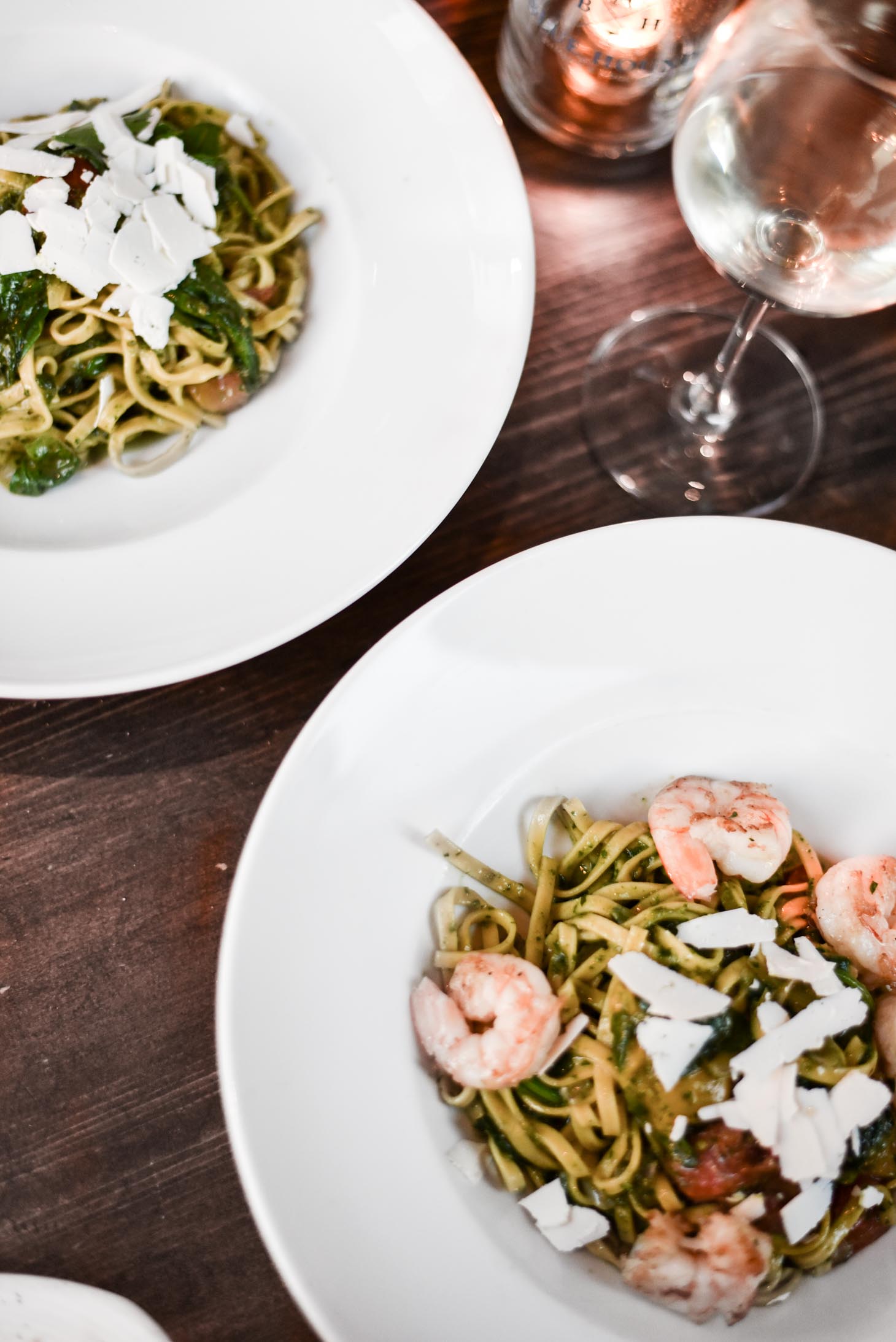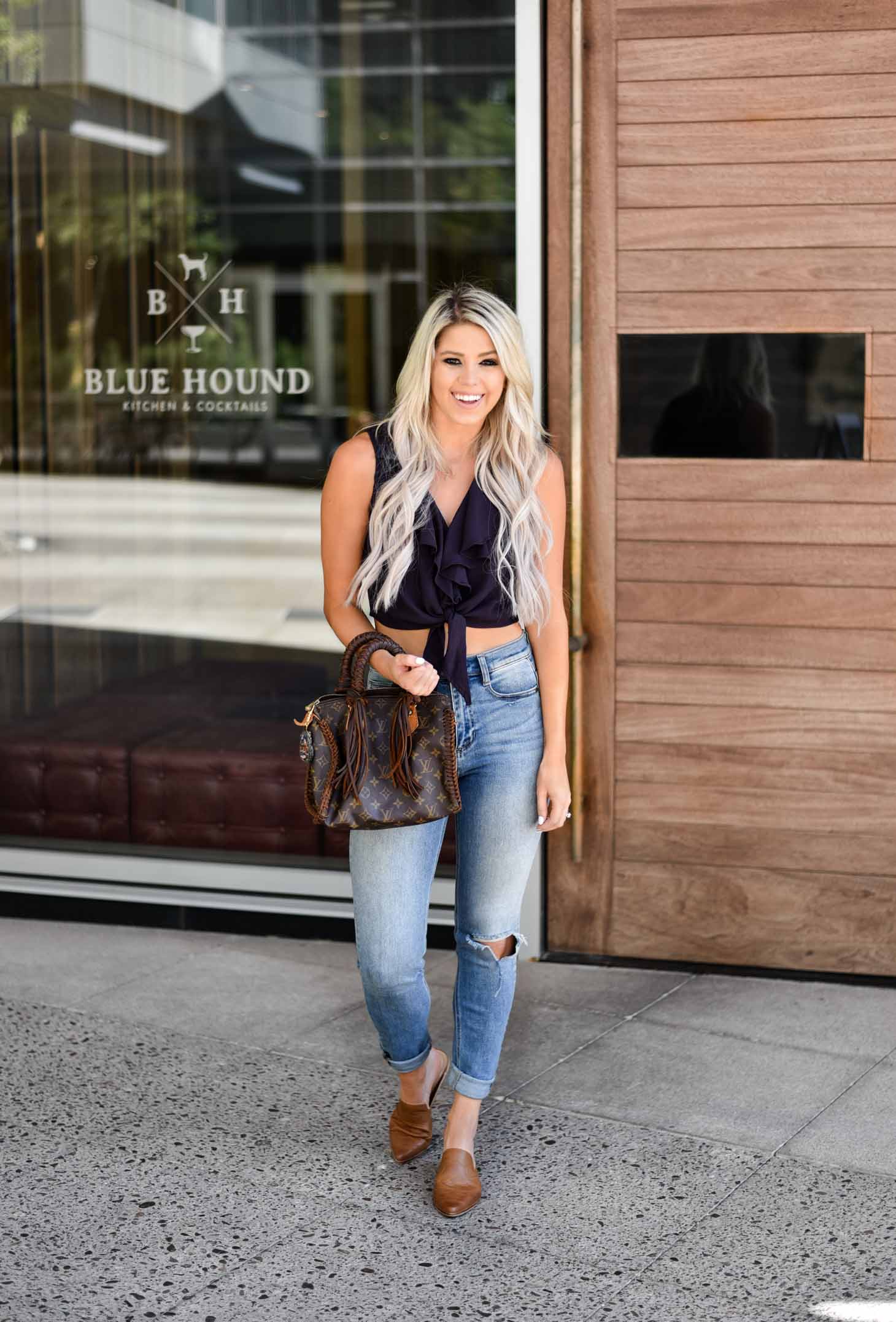 Top (use code WINK20) c/o Misa Jane // Similar Jeans // Similar Mules // Bag c/o Boho Rococo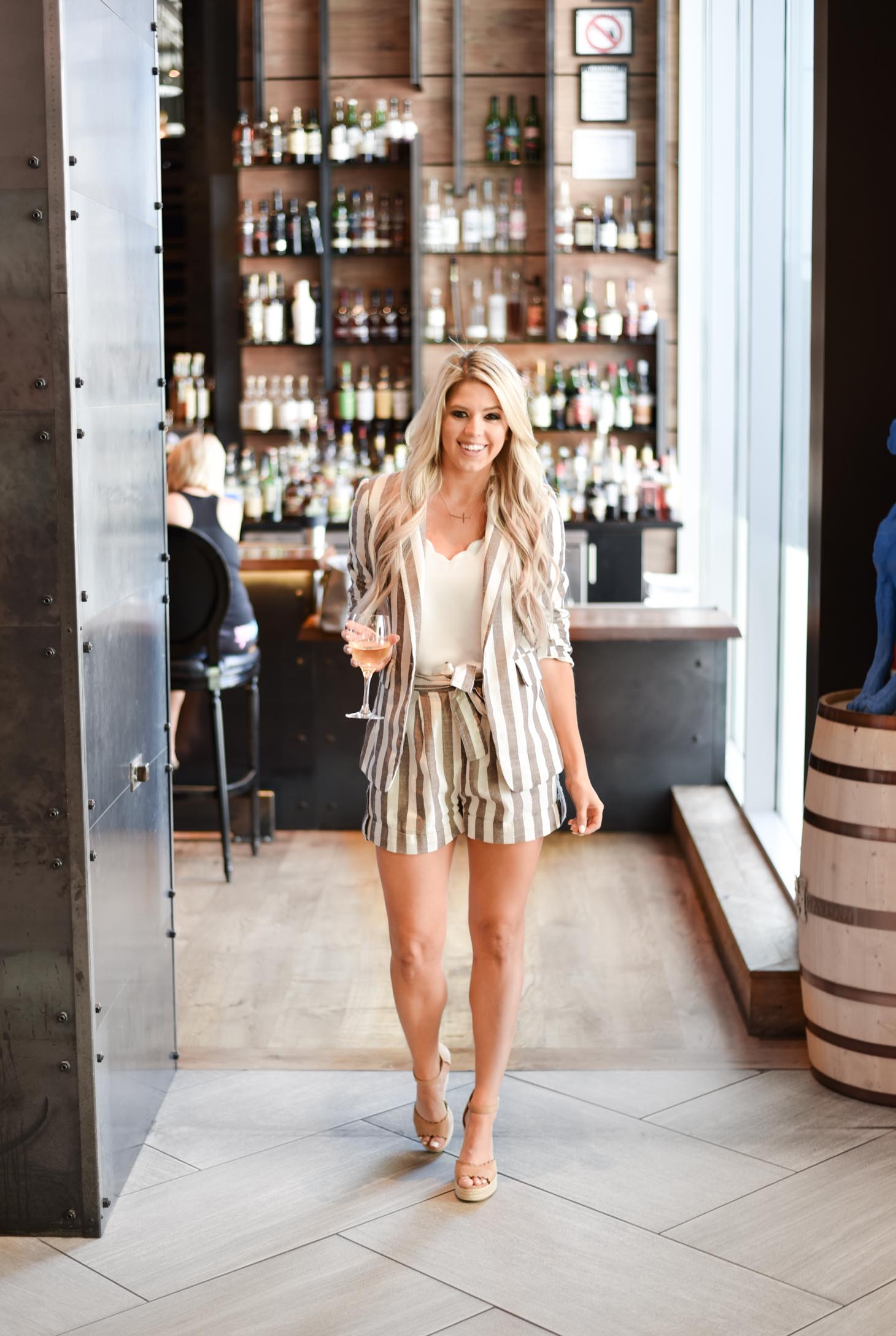 Blazer and Shorts c/o Red Dress Boutique // Similar Wedges // Backpack c/o Vici Dolls

Onto the food… I mean, you know you were curious! We had the pleasure of first attending a FREE happy hour that was held outside of the Blue Hound Kitchen & Cocktails. From 5-6 PM, you are invited to enjoy free wine and flatbread with the other hotel guests. We sat on the couch in front of the fireplace and enjoyed our conversations. It was very romantic!
After happy hour, we changed and then headed to the Blue Hound Kitchen & Cocktails for dinner. We started with some delicious spiced chicharrónes and cheese fondu. It was amazing! We ordered our dinners and then walked out onto their patio overlooking downtown Phoenix and enjoyed some wine while taking in the views. Beautiful!
For dinner, we were both feeling the handmade pasta. I added a little shrimp to mine (B didn't…boring!) and it was out of this world good! I loved the flavors. It was the perfect amount too. We really enjoyed our meal and the quality service that comes with eating at the Blue Hound!
Lustre Rooftop Bar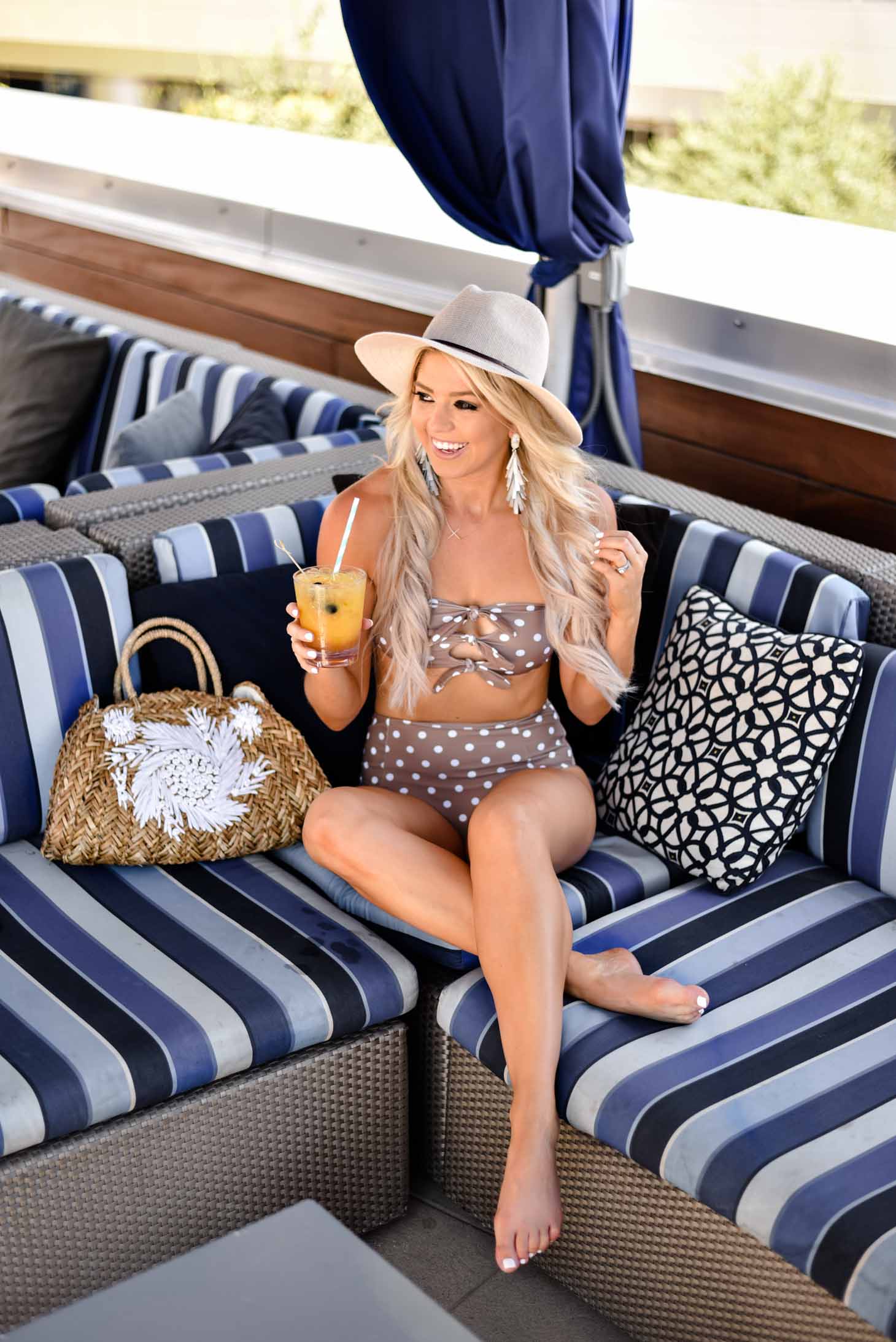 Bikini // Hat // Earrings c/o Kendra Scott // Similar Bag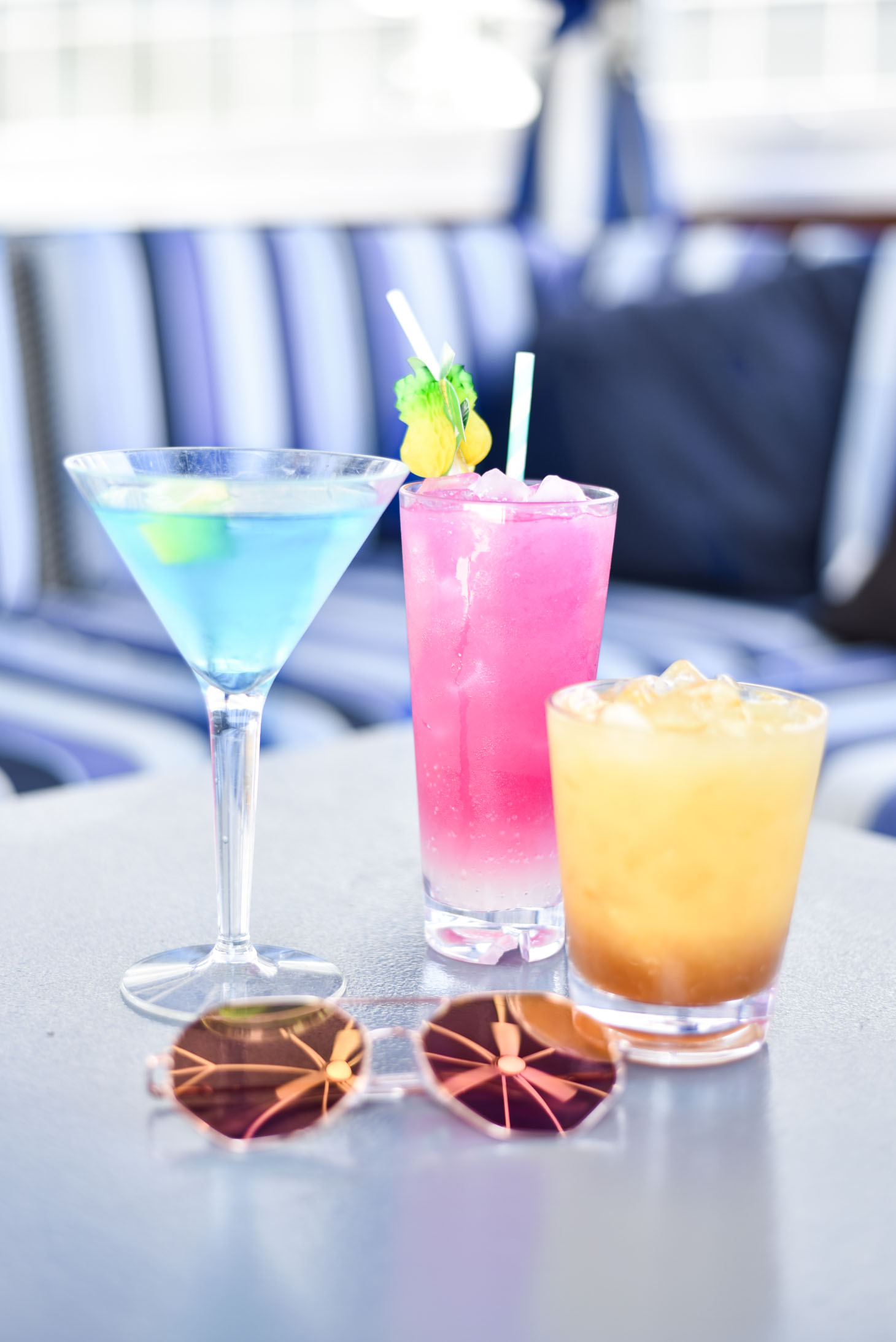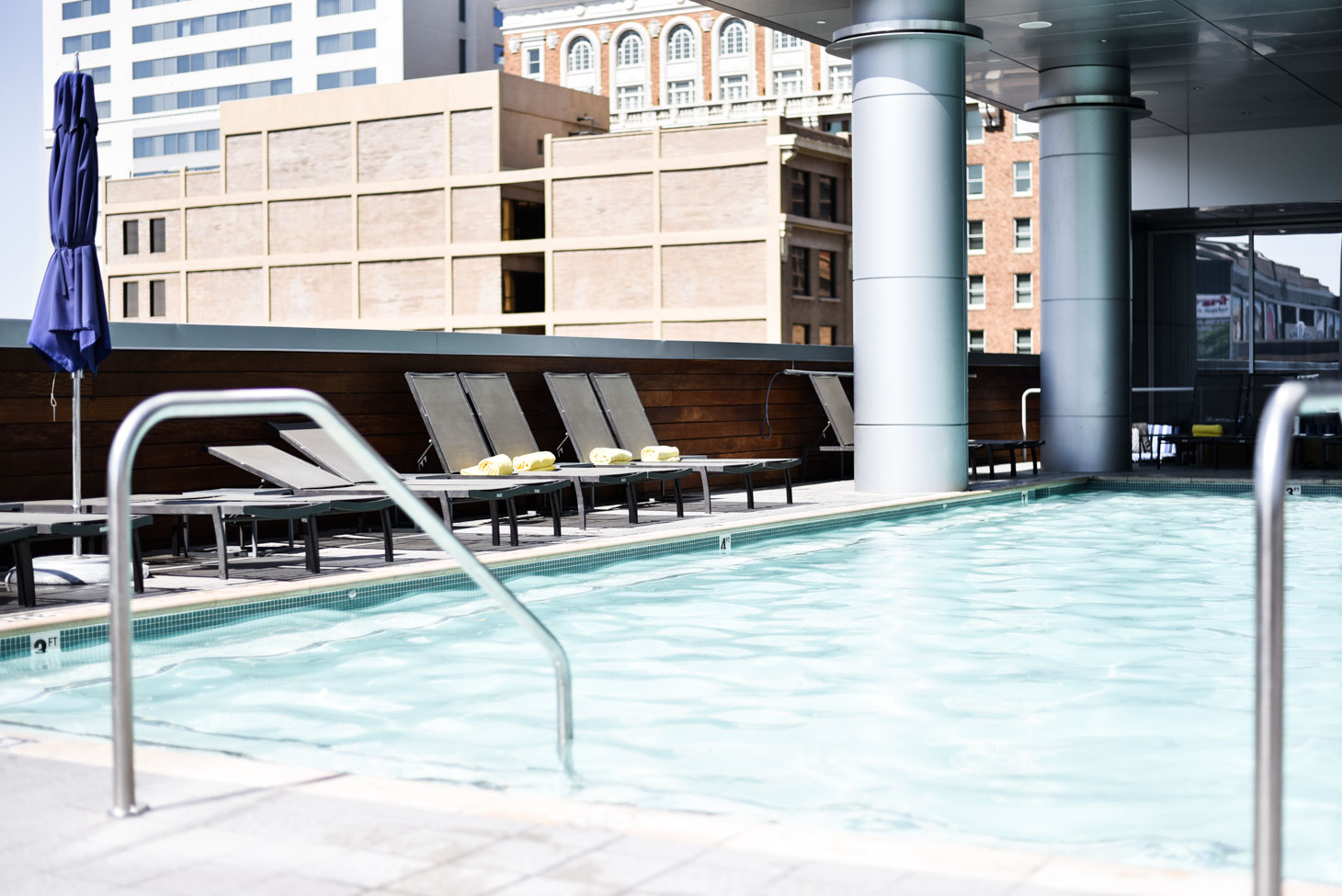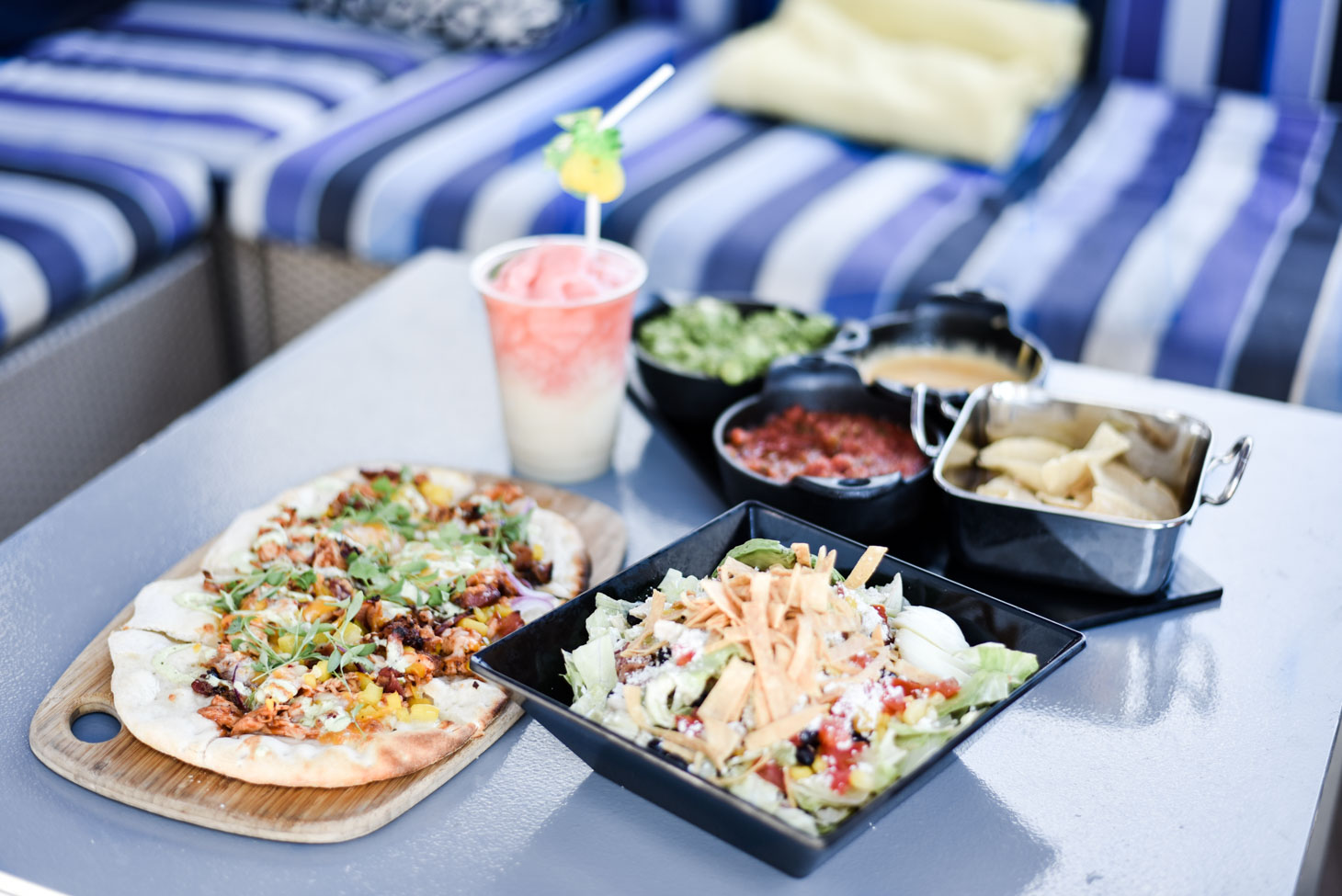 The following morning, we woke up and ordered the yummiest breakfast in bed. I of course ordered myself some eggs and an English muffin, while Brad ordered a bagel. Ha ha…Of all things. But, hey!
After breakfast, we changed and went down to the pool area. Lustre Rooftop Bar gave us a cabana for the day! We sipped on yummy cocktails and enjoyed a ton of amazing appetizers. It's safe to say that I ate way too much sitting out by that pool! It was so worth it though. Absolutely delish!
The pool area is super cool because it's on the third floor of the hotel and has amazing city views. We left before the live DJ came, but they provide some fabulous pool parties with live music and lots of fun to be had! It's the perfect way to beat the summer heat in Phoenix! Plus, you don't have to be a guest at the hotel to attend!
So, next time you're sitting inside on a scorching summer day here in Phoenix, remember Lustre Pool Bar and have a little sun and fun instead!
Overall Experience
Overall, Brad and I had the best experience at the Hotel Palomar. We felt so relaxed and rejuvenated when we left. Best part: It was only a twenty minute ride home. That's my kind of traveling! Convenient!
From the beautiful hotel decor to the delicious food and drink, we will forever be fans of the Kimpton Hotels and cannot wait to check out another one of their boutique hotels in the future!
Use code INFLUENCER to receive 25% off the best flexible rate and complimentary valet parking!
Thank you to the Kimpton Hotel Palomar Phoenix, Blue Hound Kitchen & Cocktails and Lustre Rooftop Bar for sponsoring this post! 
Thank you to Vici Dolls, Shop I Love Jewelry, Kendra Scott and Misa Jane for contributing to this post! 
Shop the Post