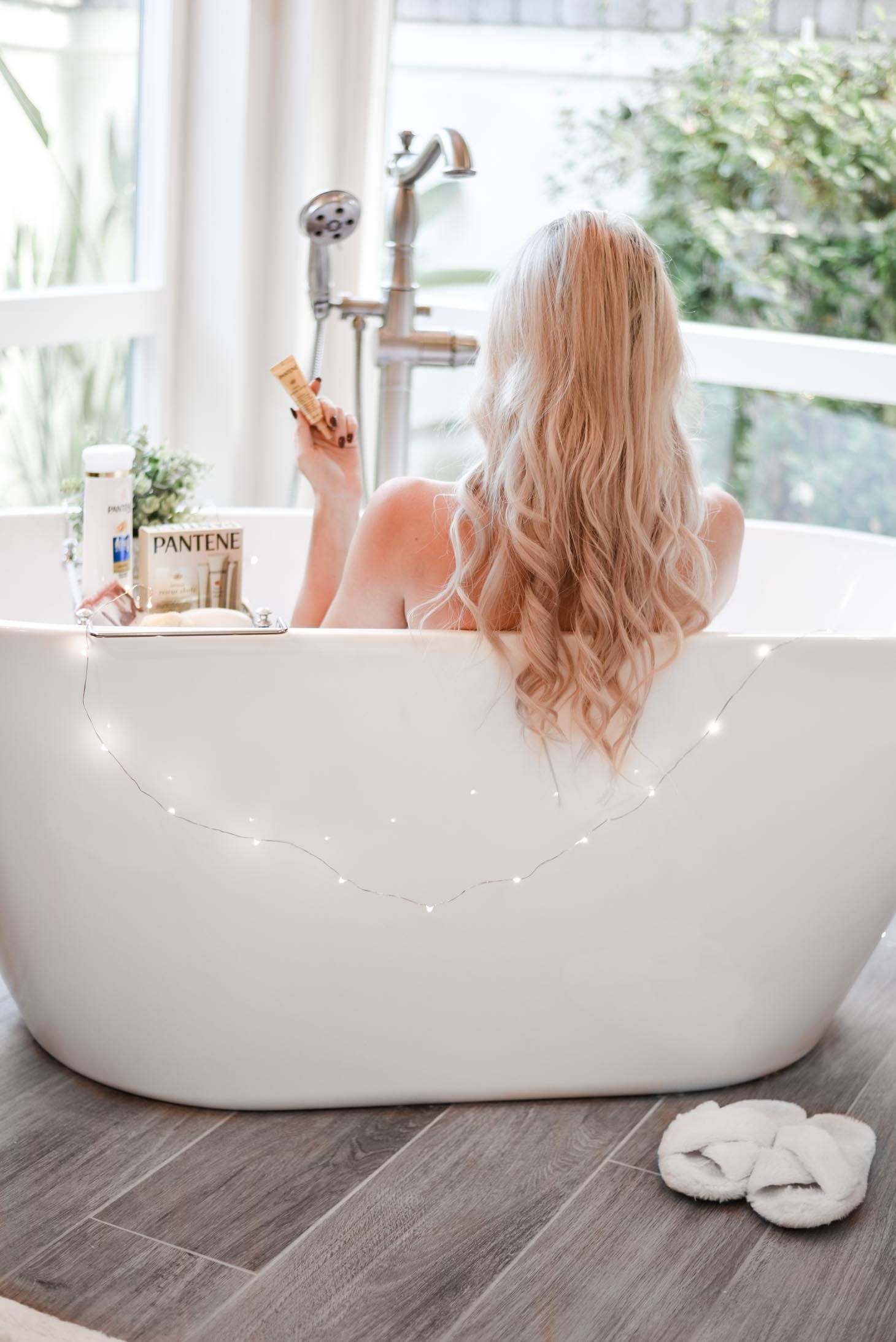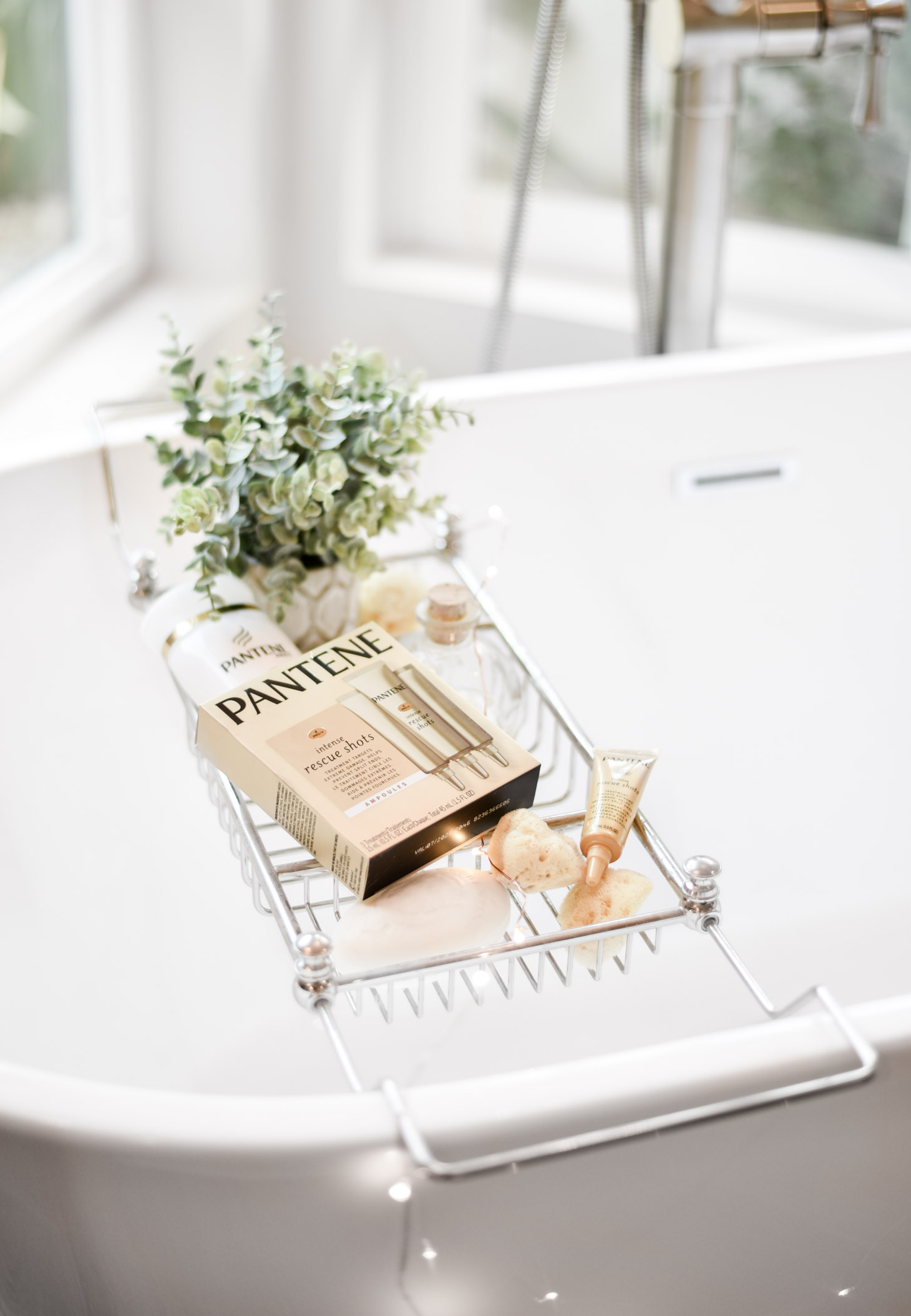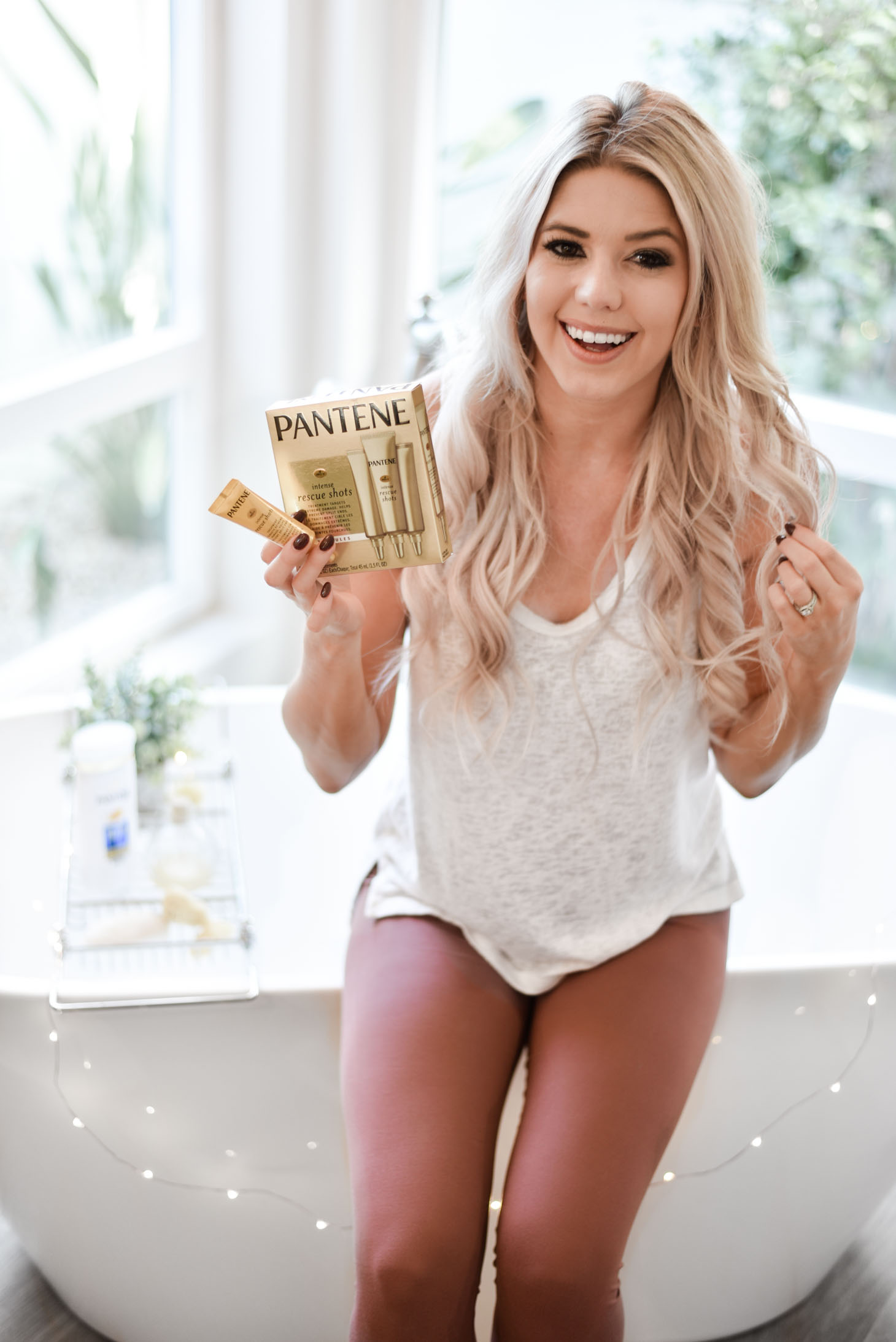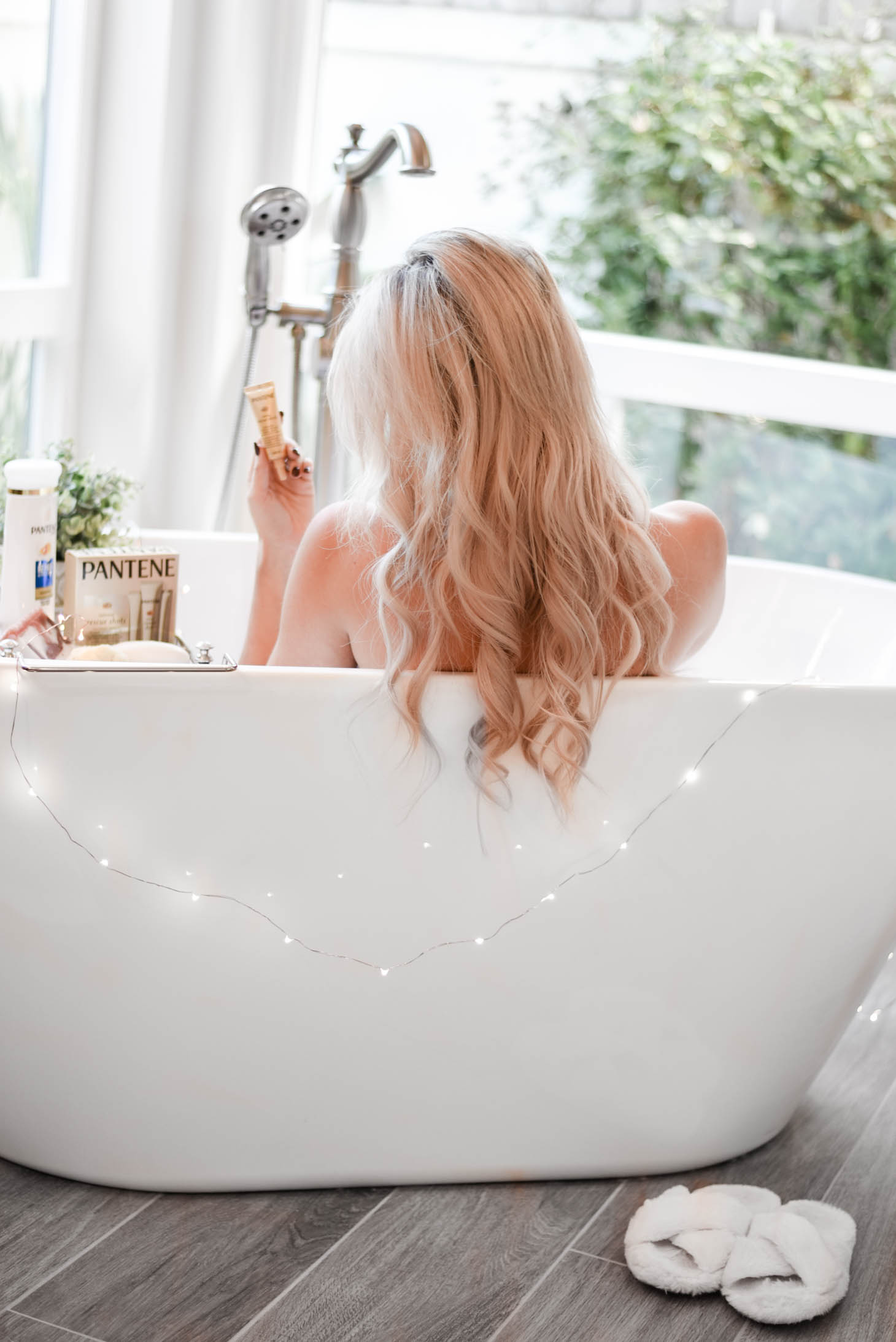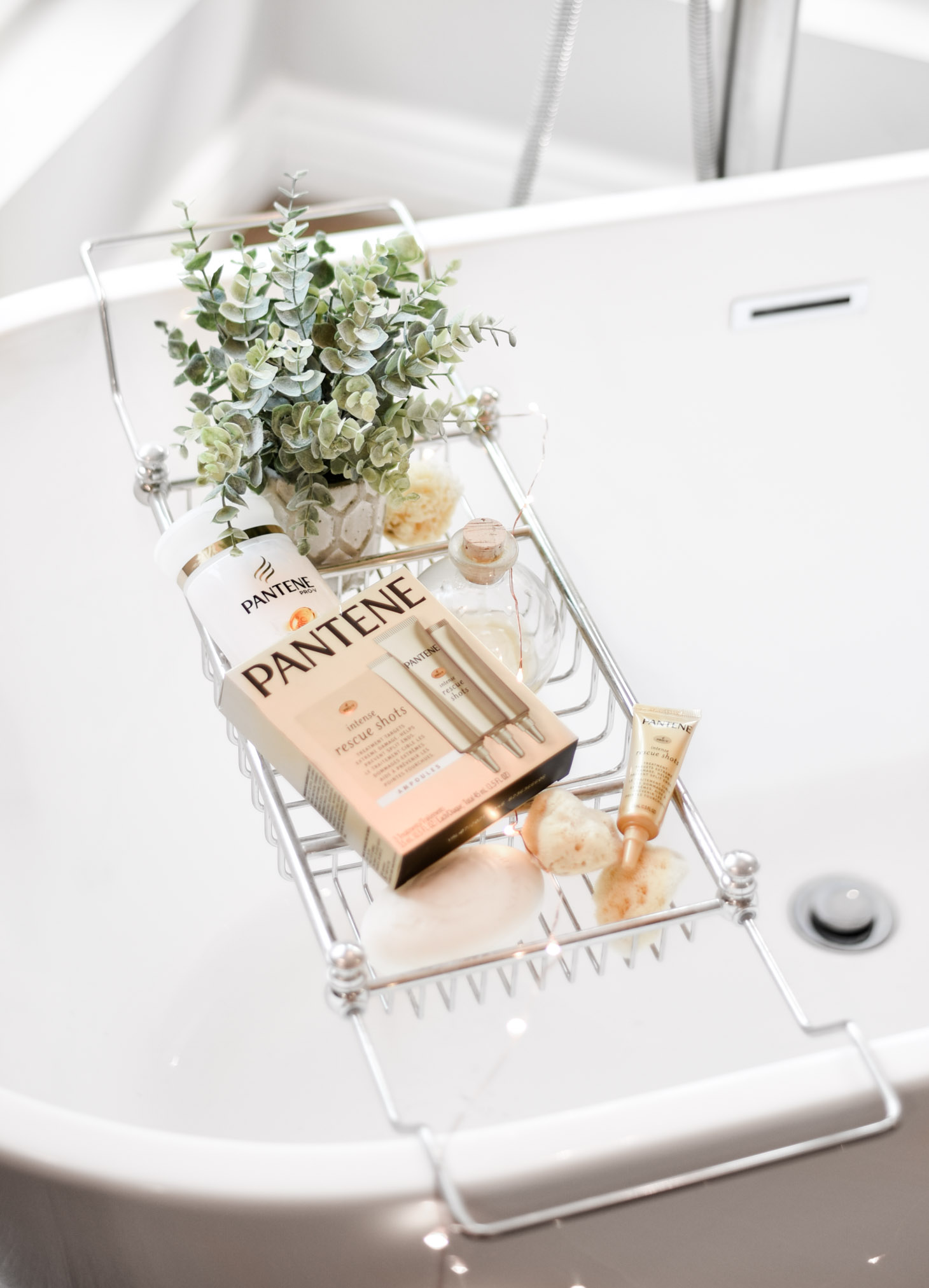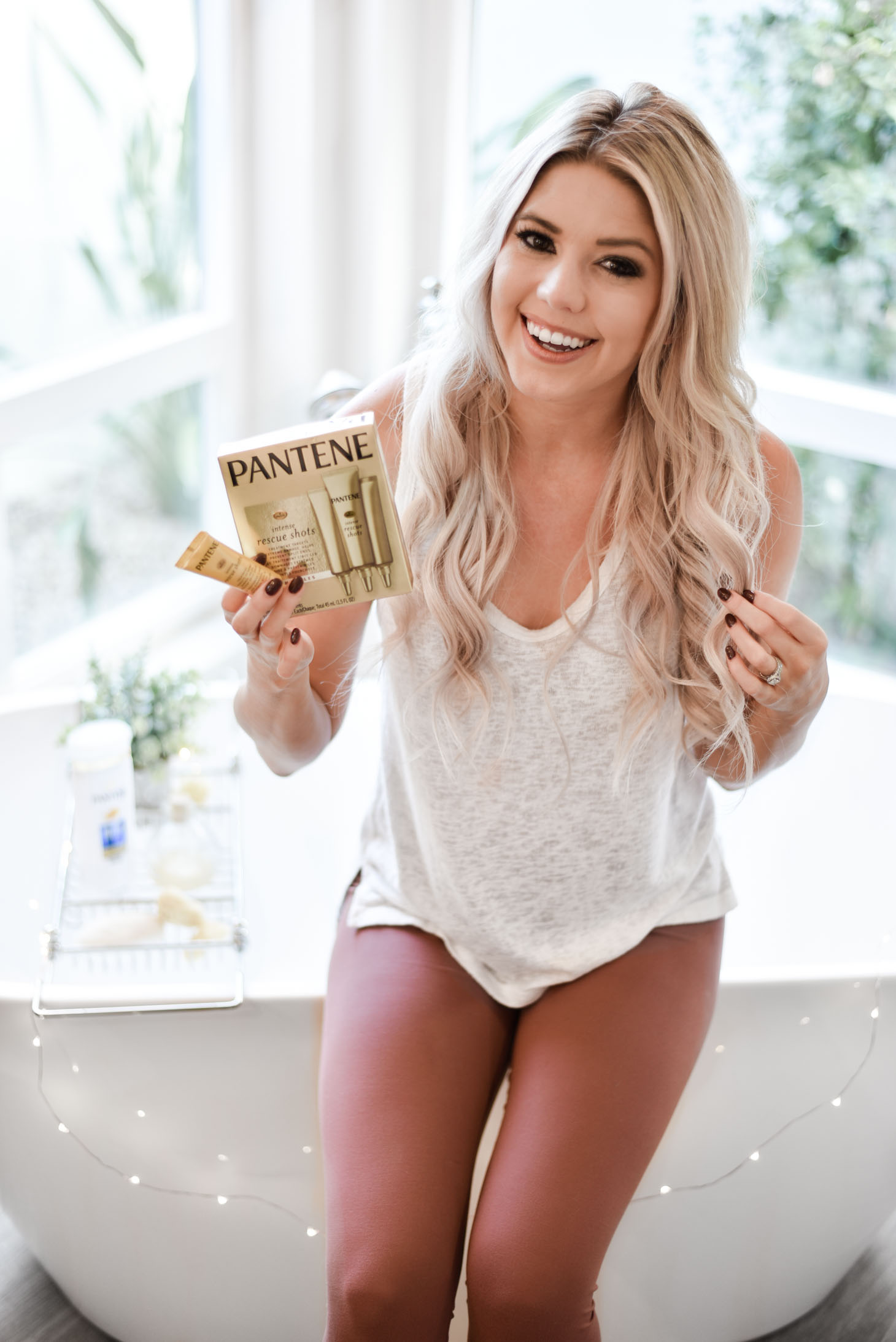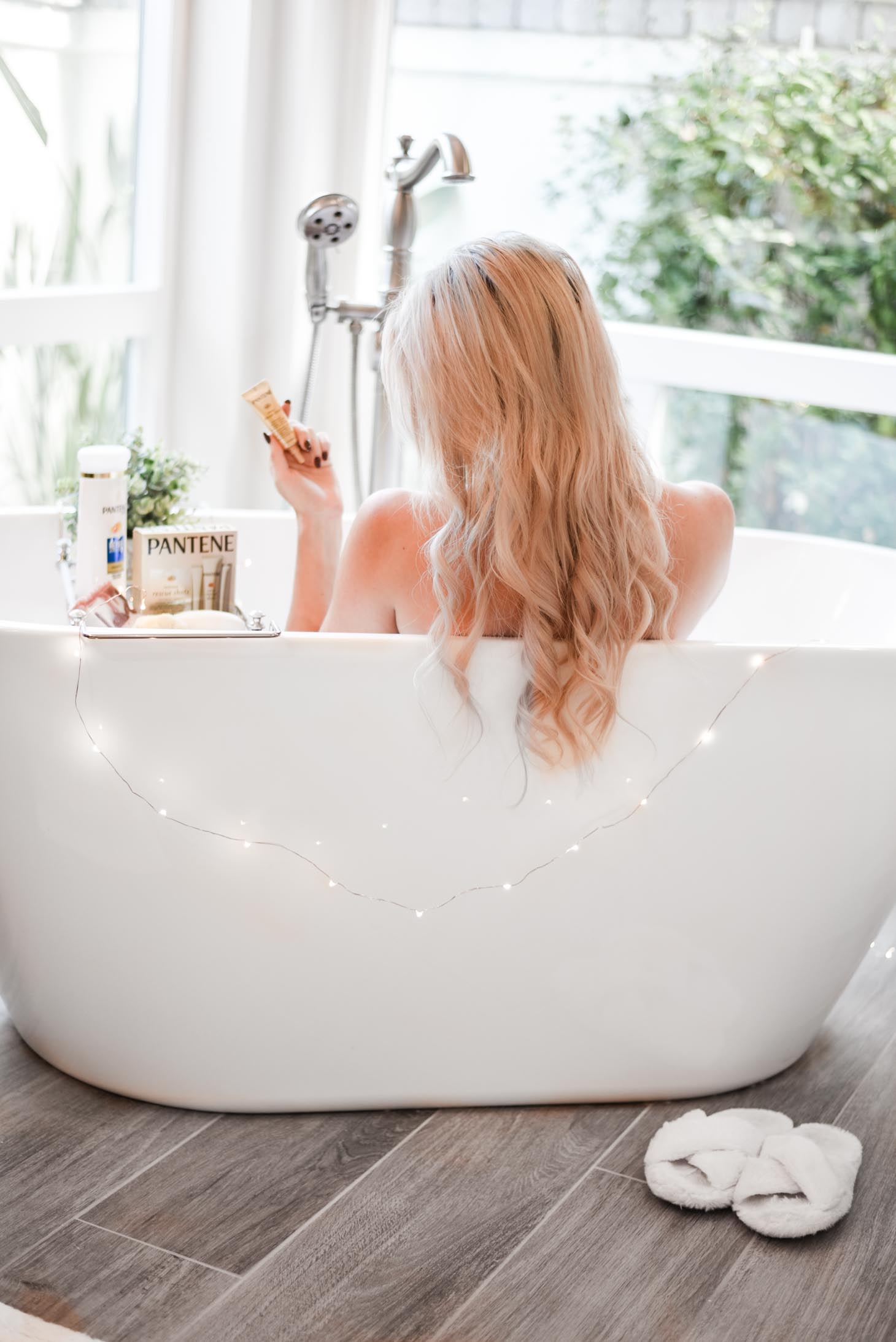 Pantene Pro-V Intense Rescue Shots and Repair and Protect Shampoo c/o Pantene // Similar Tank // Leggings // Slippers // Bath Caddy
This product was literally made for my hair! At least that's what I think you'll all be saying after you get your hands on it. As you all know, I am always using heat on my hair. Whether I am styling at home or paying a visit to a blowout bar, my hair is constantly being put to heat. Not to mention the hit it takes when I get my hair color-treated and done at my salon. The more I have amped up the styling, the more I have noticed damage and dryness to my hair and extensions.
The Product: Enter the Pantene Pro-V Intense Rescue Shots! Did you know this product is so popular in Brazil that Pantene is bringing it to the US?! The Intense Rescue Shots will help you brave the in-between weeks from one salon appointment to the next. The more you style, the more nutrients are stripped from your hair, leaving it feeling dry and brittle. The Pantene Pro-V Intense Rescue Shots helps you maintain luscious locks by adding moisture and providing a sealant for your hair to lock that moisture in! It repairs extreme damage, leaving your hair feeling softer and shiner, even weeks after your last salon visit!
Easy to Use: One thing I love about this product is how easy it is to use! After shampooing (try the Pantene Repair &Protect shampoo – it's amazing and smells insane!), simply apply the single use ampoule from root to tip and then rinse. That's it!
Great for Travel: This is another reason why I love this product! I always find that my hair really suffers when I travel. With the different water pressures found in hotels and the introduction to possibly harsher climates, your hair usually takes a hit! This would be a great product to throw in your travel bag (cause it's the perfect size) and take with you! I'll definitely be traveling with this product from now on.
Overall Opinion: I highly recommend trying out the Pantene Pro-V Intense Rescue Shots when they hit shelves this January! They may be little but they are fierce! Help maintain your hair's strength and shine with a simple application. You won't be sorry!
The Pantene Pro-V Intense Rescue Shots are available for purchase at CVS.com – See here!
Shop the Post

This is a sponsored conversation written by me on behalf of Pantene. The opinions and text are all mine.