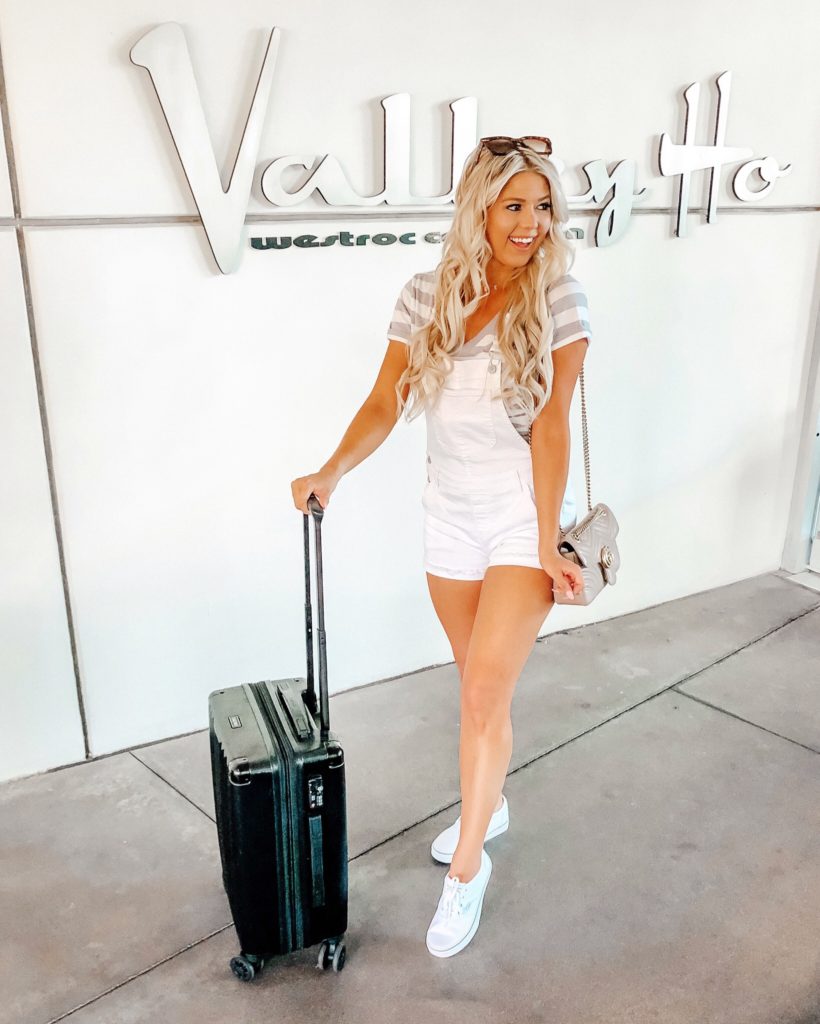 A few weekends ago Brad and I joined Makeup Eraser (along with my blogger babe, Nicole, and her husband) for a fun weekend at the Hotel Valley Ho here in Scottsdale!
Saturday Night
We checked in on Saturday afternoon and got settled into our room. We quickly grabbed a drink in the hotel lobby bar/restaurant, ZuZu, and got changed for the night.
We hopped aboard a party bus with the other blogger babes on the trip. There were so many awesome girls in attendance. Mostly beauty bloggers who knew how to apply makeup like there was no tomorrow! Then there was Nicole and I. LOL. Loved hearing their tips and favorite products!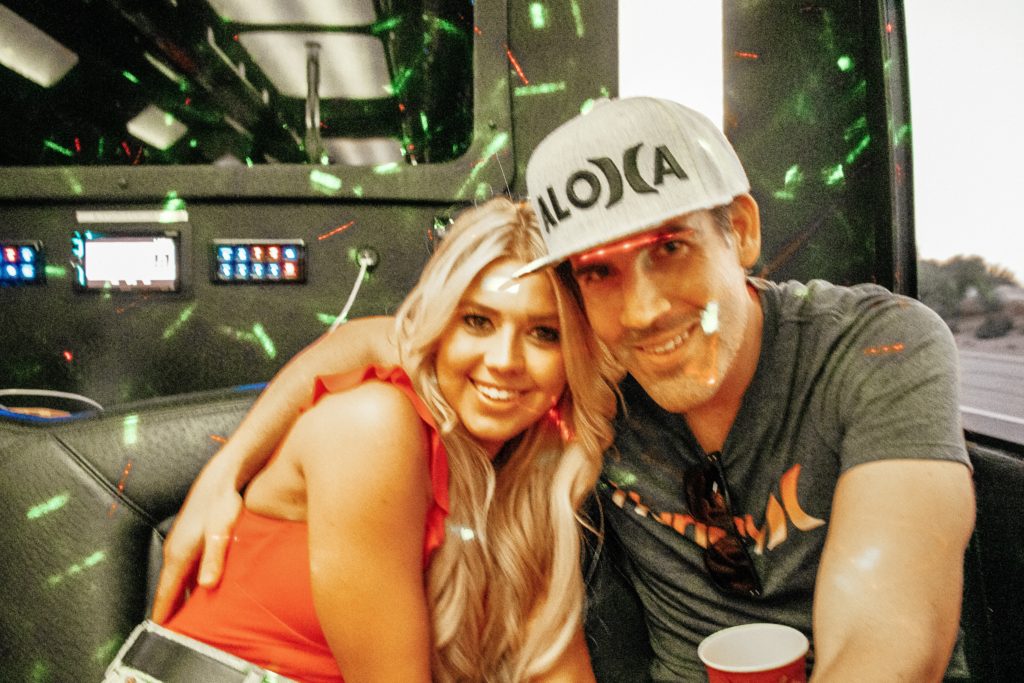 We drove up to the Makeup Eraser HQ for happy hour (literally the most delicious martinis!) and got to meet the owner of MEU, Lexi, and her amazing team. Seriously the sweetest group of people!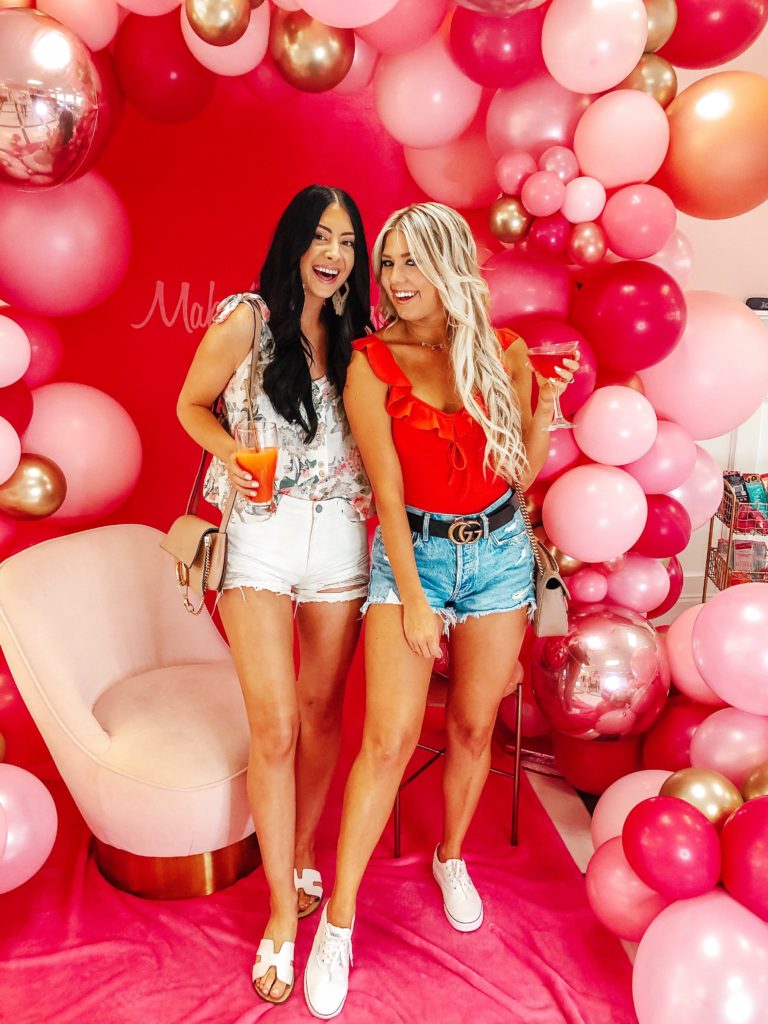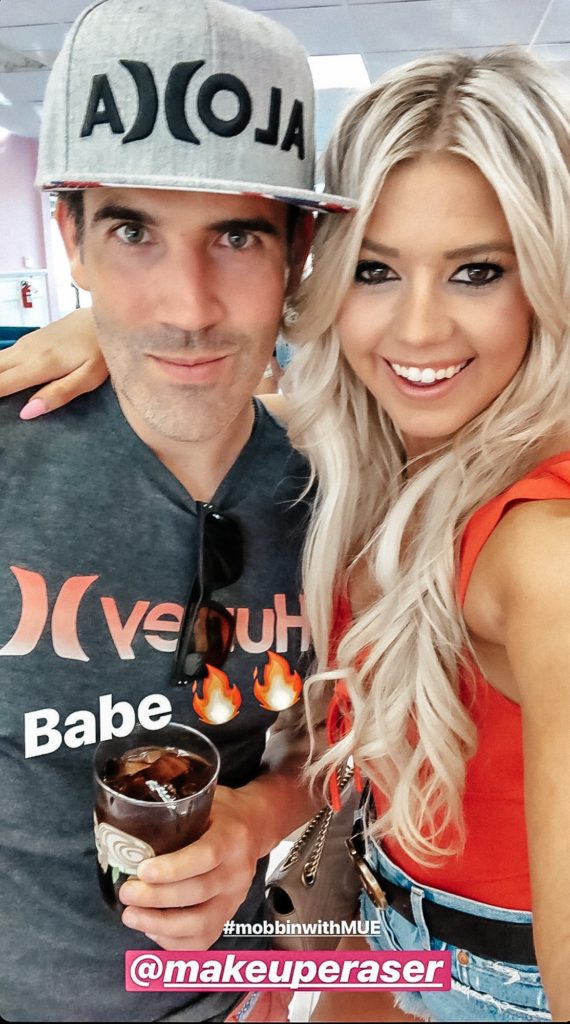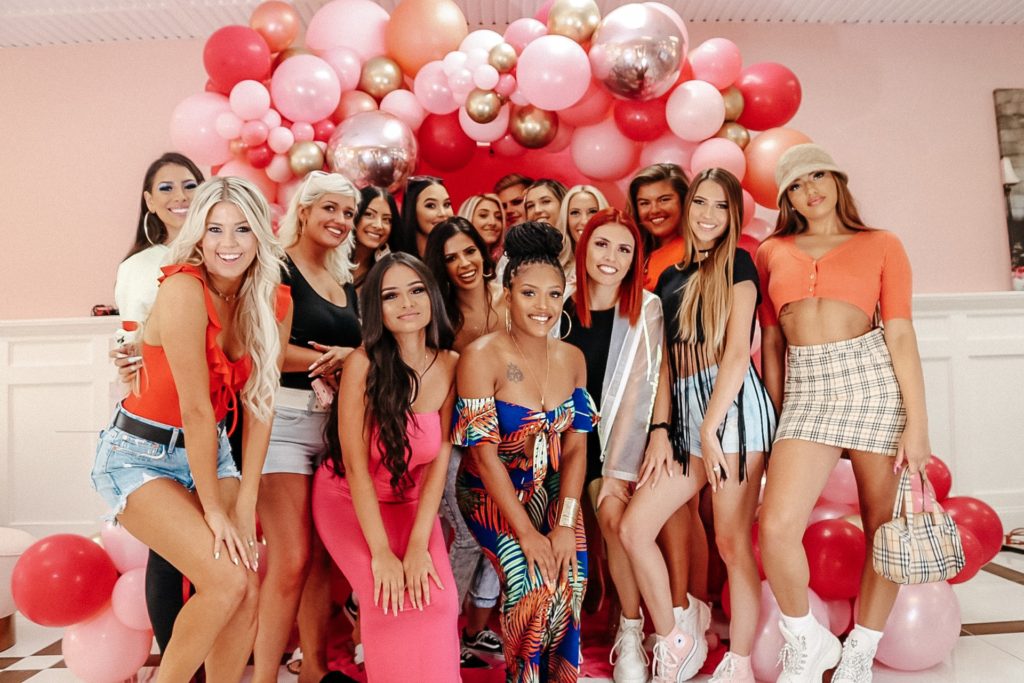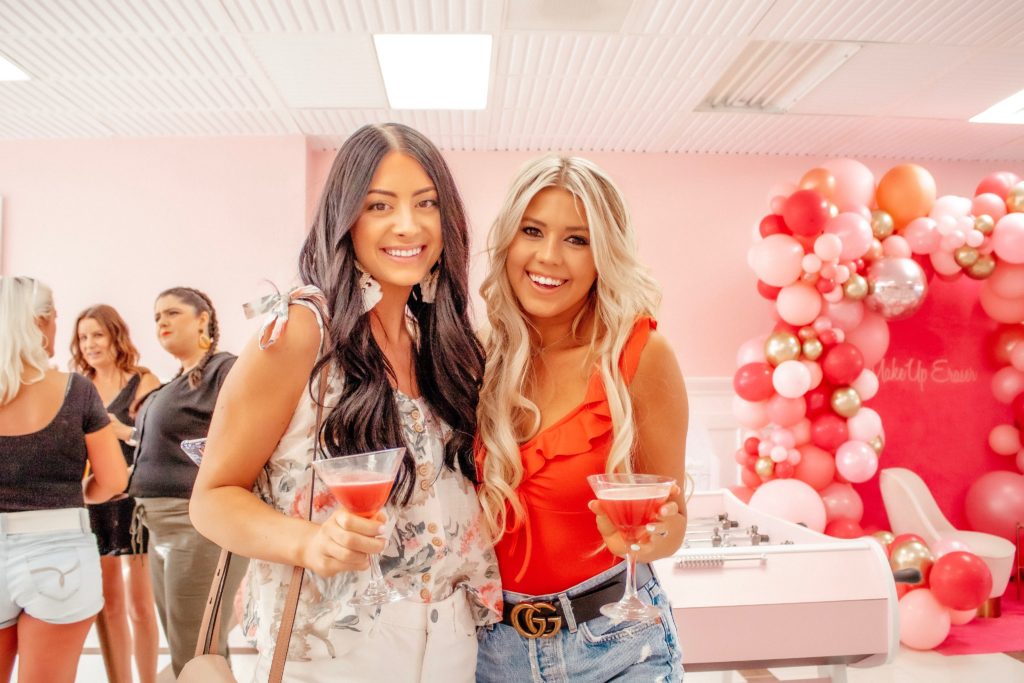 After HH, we got back on the bus and finished the night at Top Golf. If you're looking to visit Scottsdale, this is a must stop spot. It's an outdoor driving range with the most delicious food, drink and a super fun atmosphere. Great for events and parties too! We had the best time!
Sunday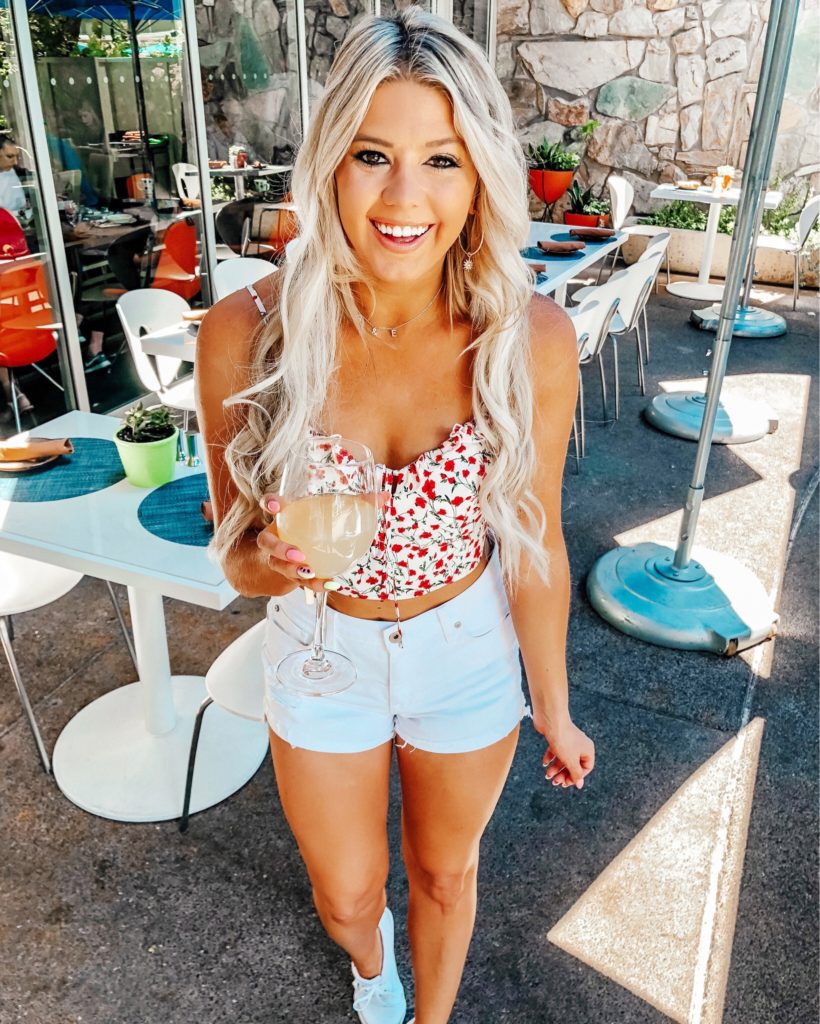 Brad and I woke up and went to ZuZu for brunch! I had a delicious avocado toast and made use of their mimosa bar. My favorite thing about hotel stays is brunch. I live for it!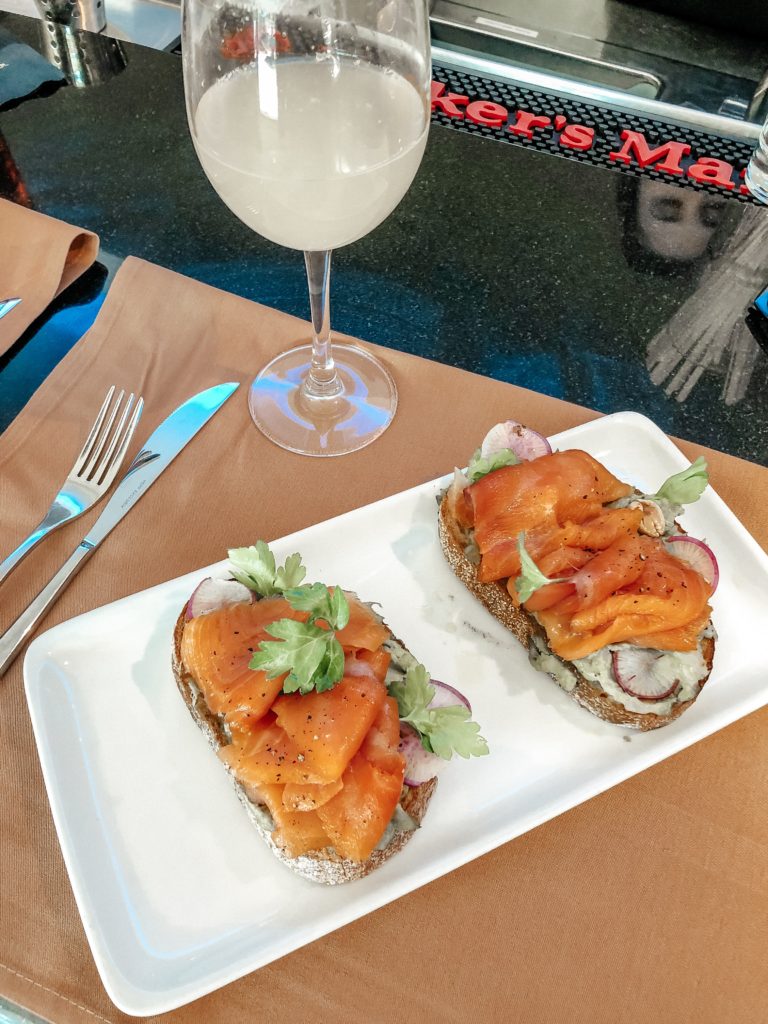 After brunch, we changed into our swimmies and met the rest of the gang at the pool. We had a cabana stocked full of goodies and drinks. We took some fun pictures and got to know each other better in the sun (well, I was in the shade ;).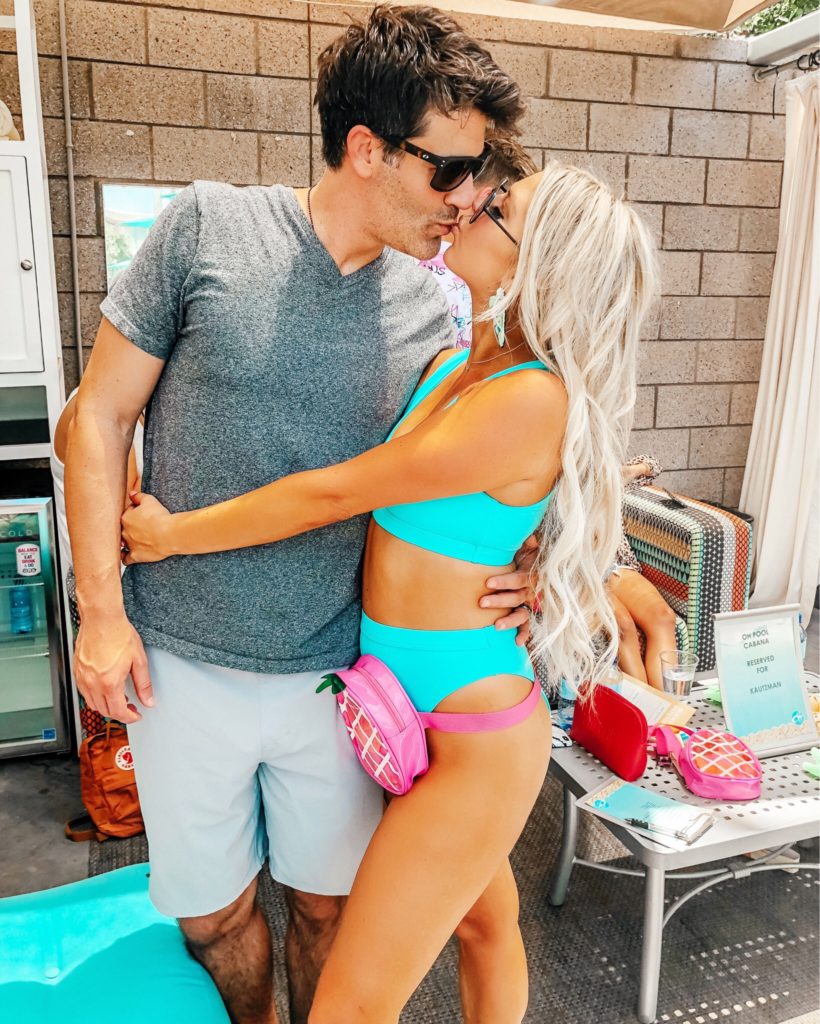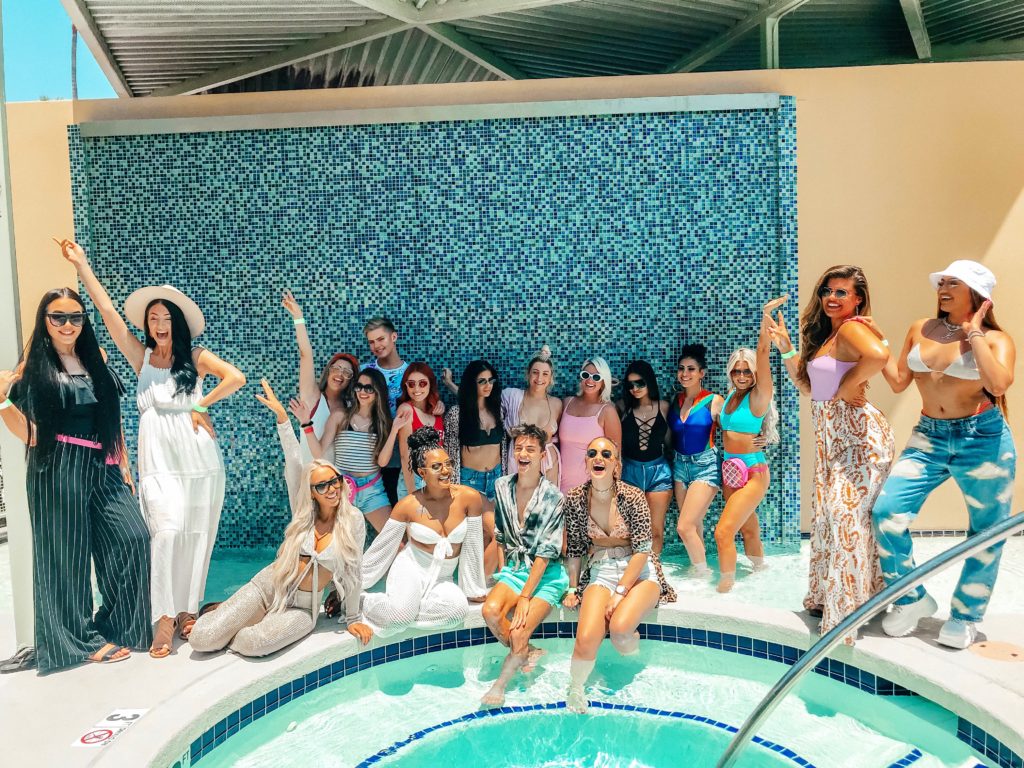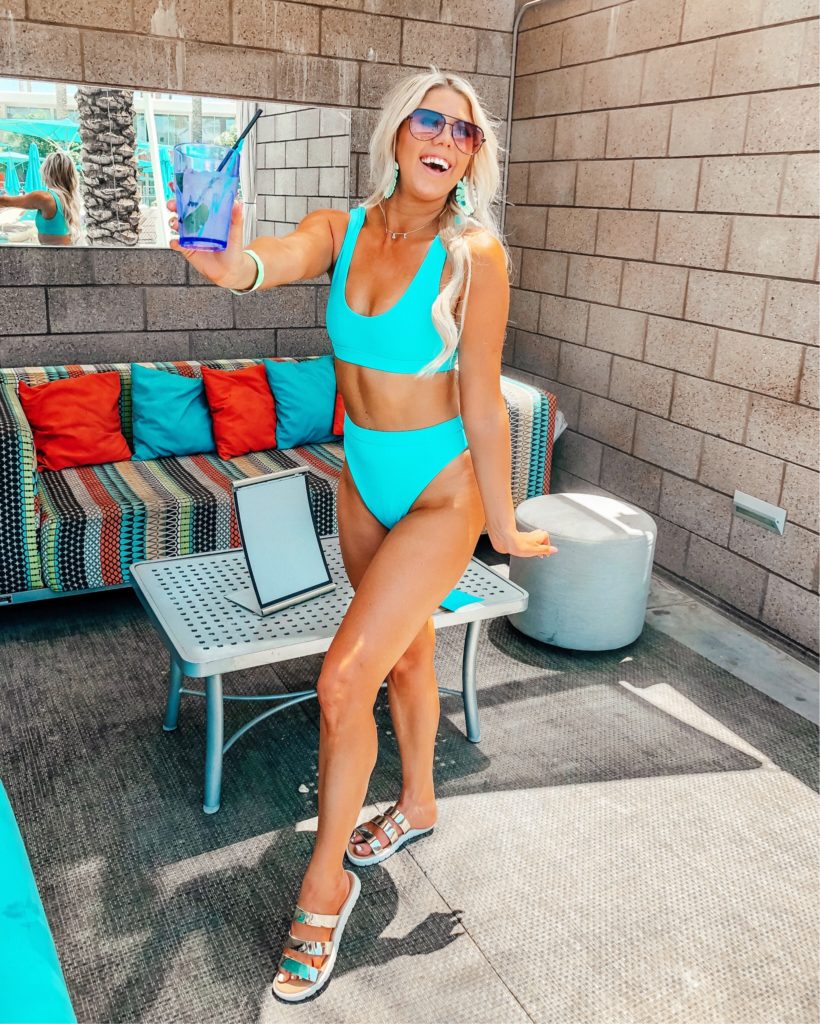 After we had enough fun in the sun, we all went back to freshen up before a night on the town! We met for a delicious catered dinner by ZuZu and said goodbye to our boys before we hit the party bus once again for a girls night out! This time…. to Talking Stick Arena to see JLO in concert!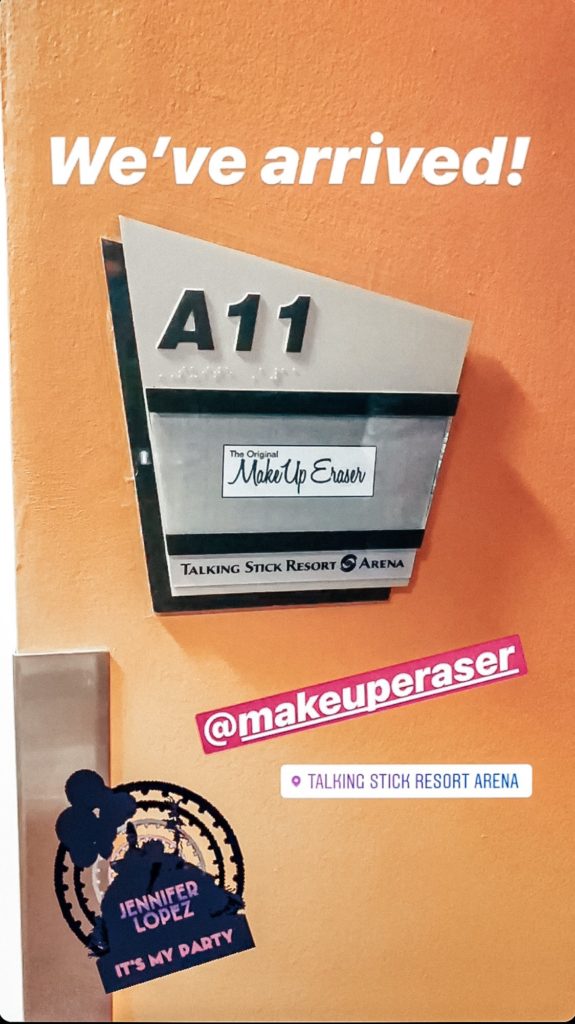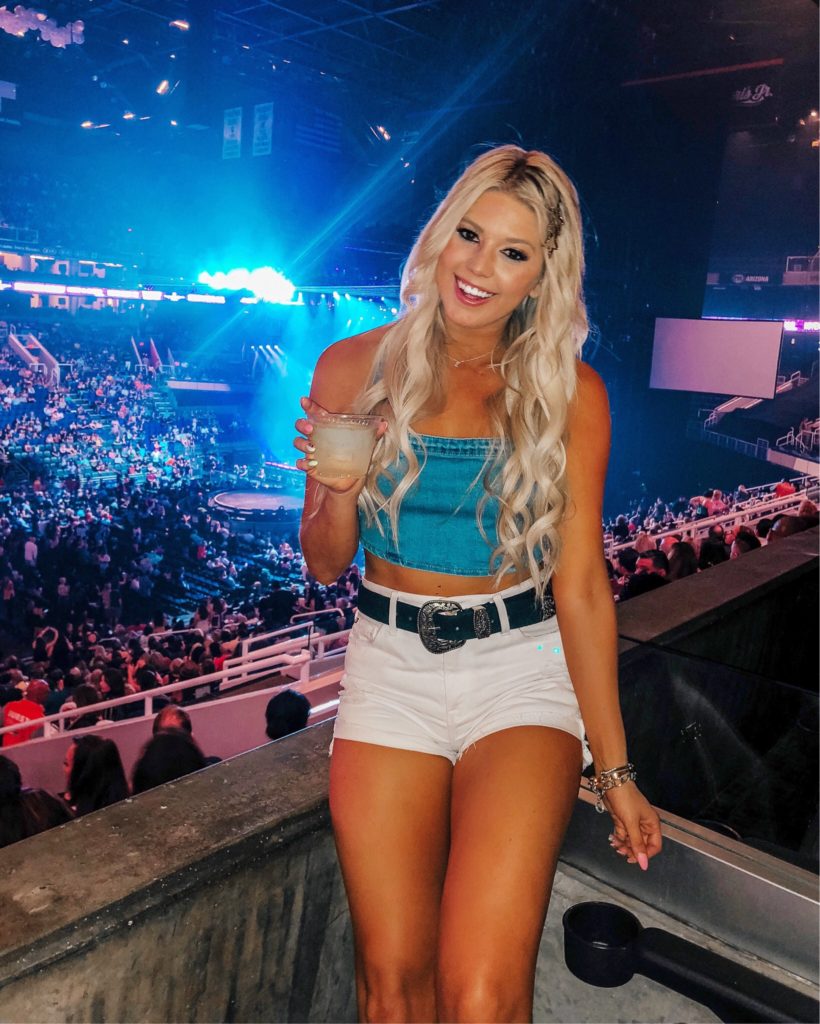 We all piled into the post amazing suite and watched JLO do her thang! I cannot believe she is 50! WHAT?! It was such a fun night! So thankful that Makeup Eraser included us for this amazing weekend. Their kindness and hospitality was off the charts! Thanks, MUE!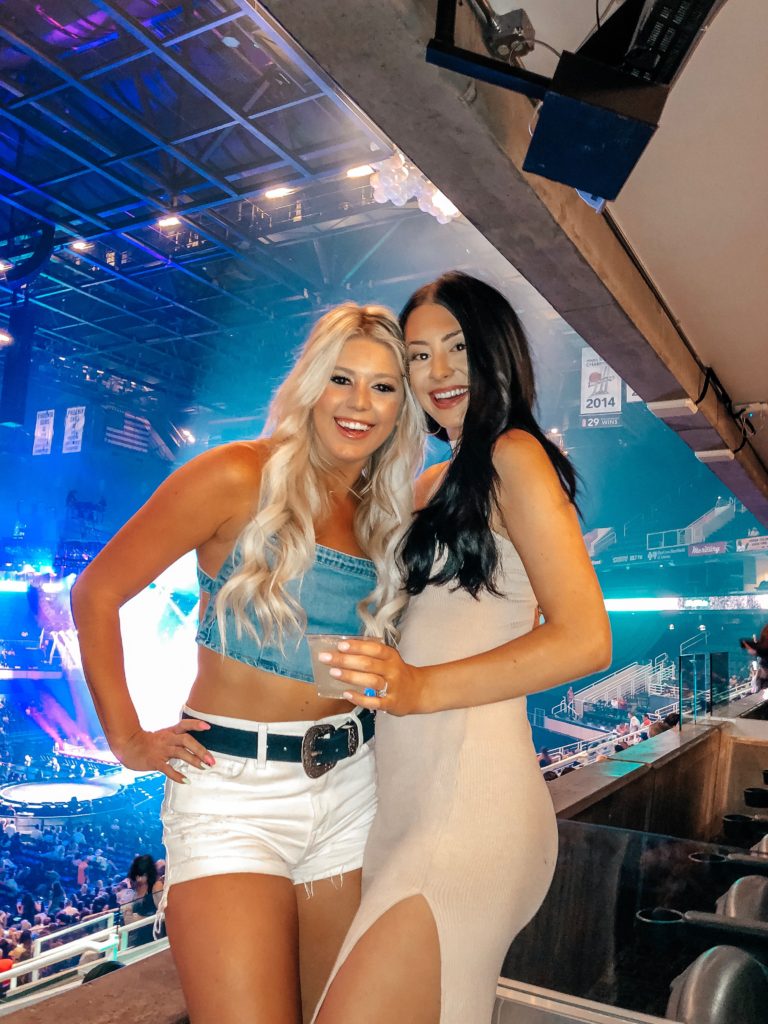 What IS Makeup Eraser?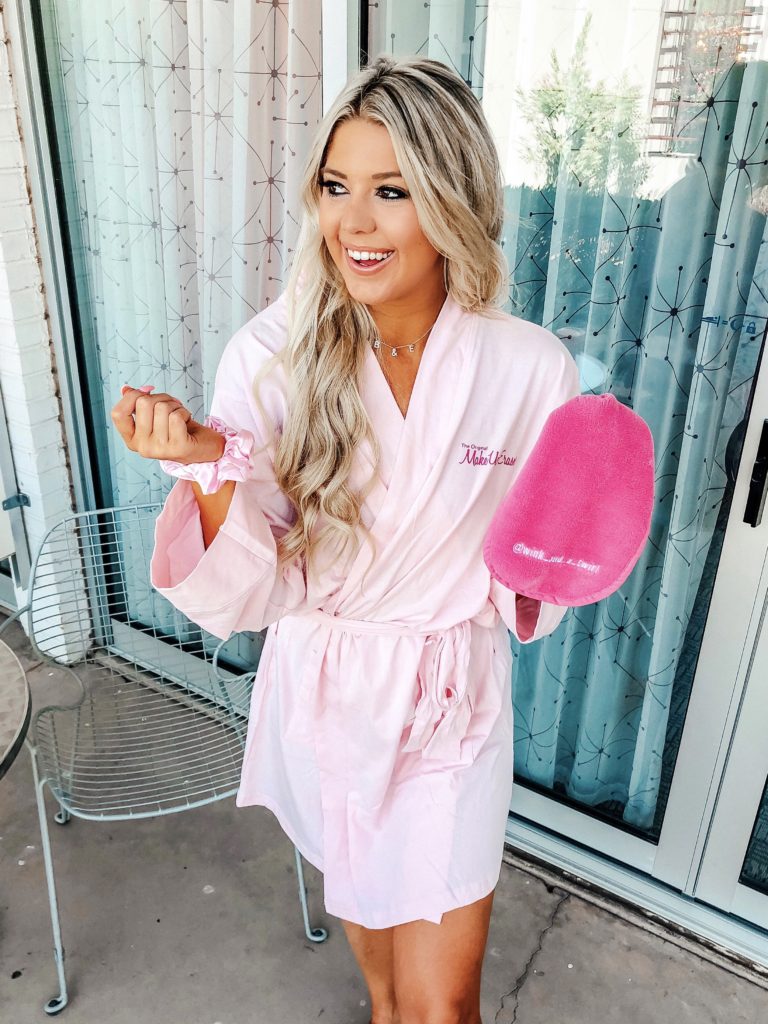 So, what IS a Makeup Eraser?! It has literally changed my entire makeup removing game. It's an eco-friendly, reusable fiber cloth that literally strips your face of all your makeup AND exfoliates it! It can be used over the course of the week (just simply move down the cloth each night until it's all used up) and then throw it in the wash. One Makeup Eraser can last for years! They truly are amazing! You can see a FULL tutorial and our entire trip on my saved highlight on my Instagram. Enjoy!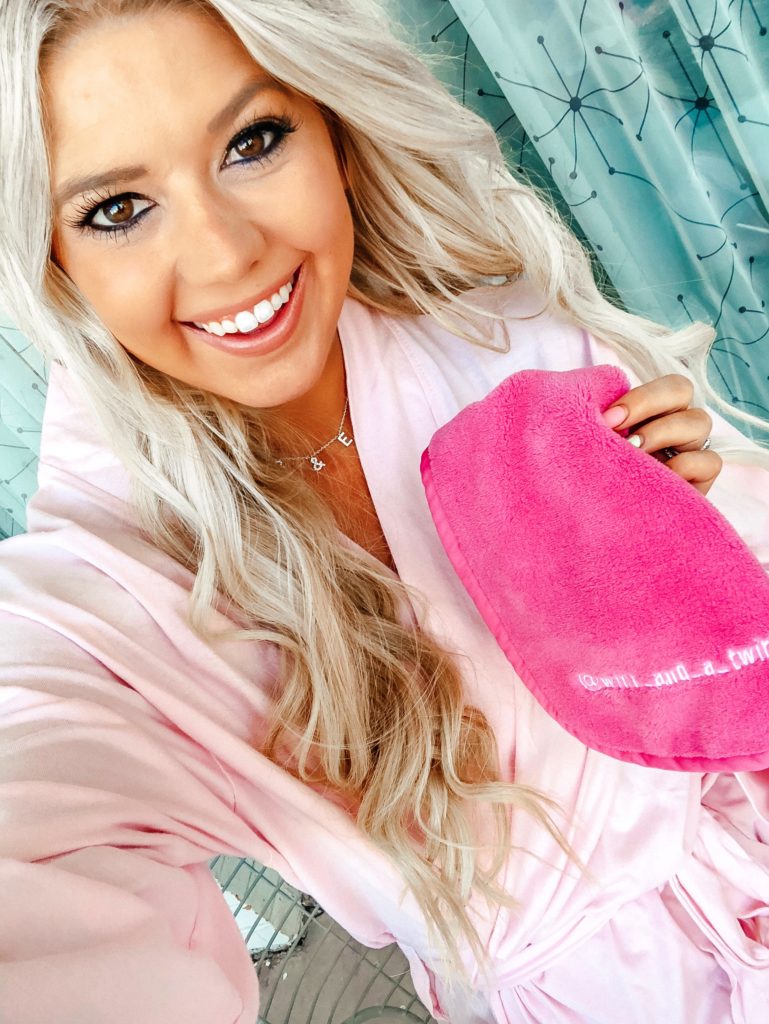 Use code wink_and_a_twirl for 25% off your order!
Thank you again to Makeup Eraser for hosting us for the weekend! We love you!