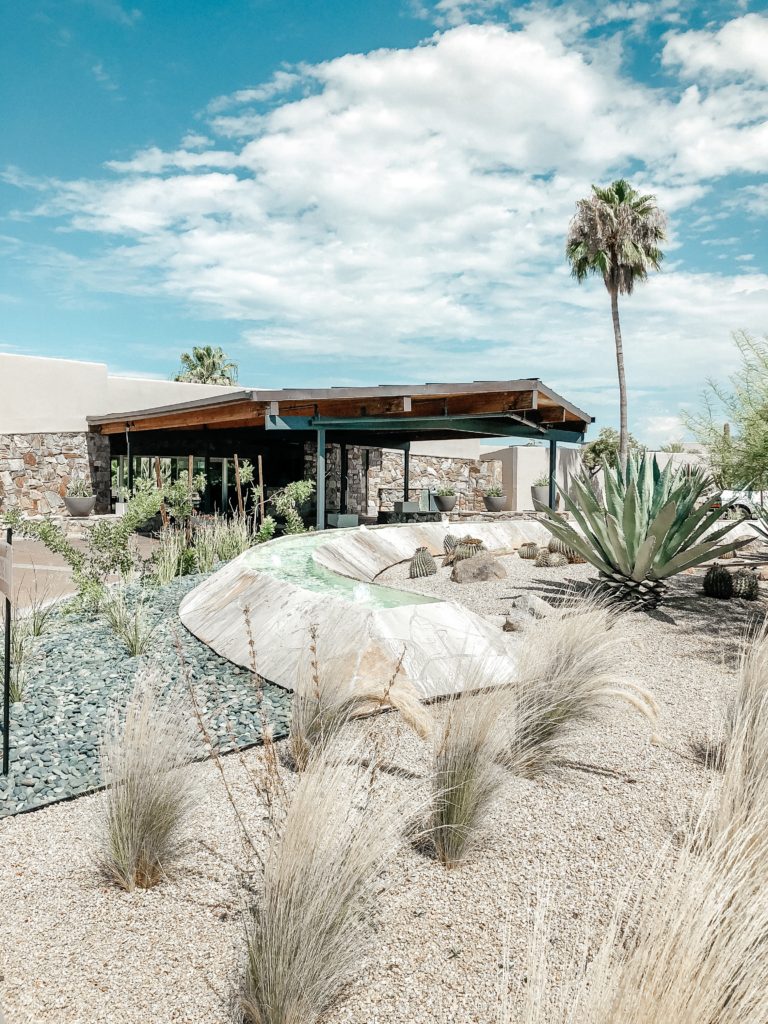 Last weekend, B and I had the privilege of spending the entire weekend at the Civana Resort and Spa in Carefree, Arizona. Nestled into the Sonoran Desert, this dreamy oasis is the perfect spot for rest and relaxation.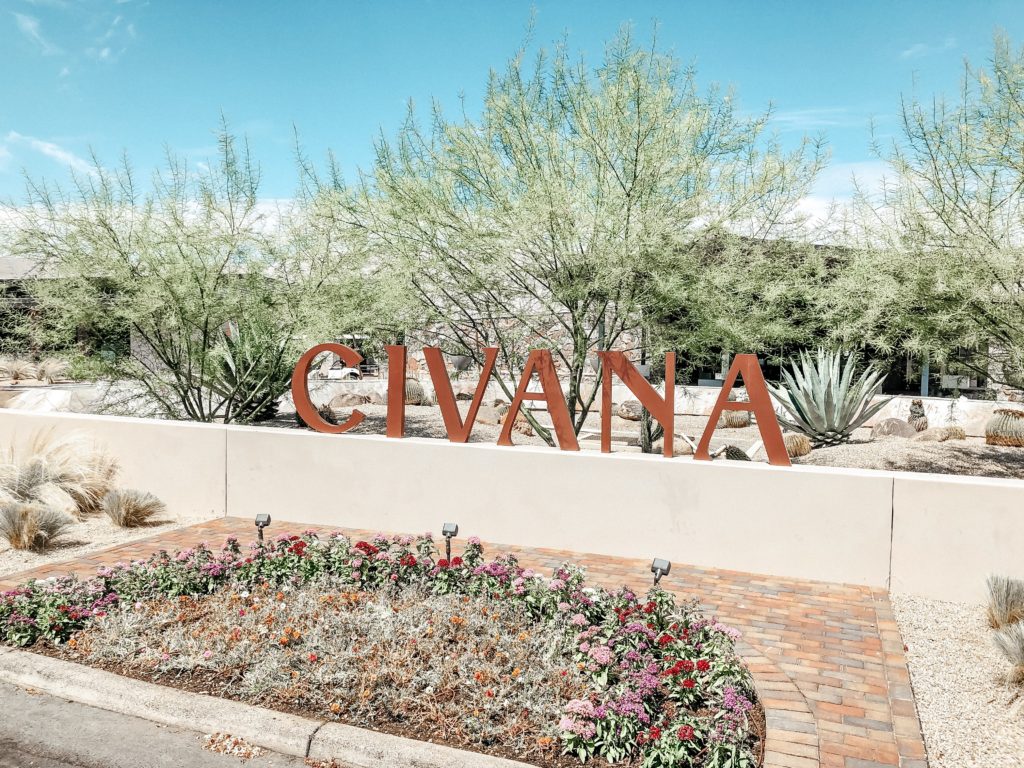 The Civana Resort has four pillars by which they stand by:
Movement, Spa, Nourishment and Discovery.
Throughout our recap, I will highlight these areas and touch on how the Civana Resort and Spa provided each area in our stay; leaving us refreshed and renewed when we left. We are so appreciative of our time there!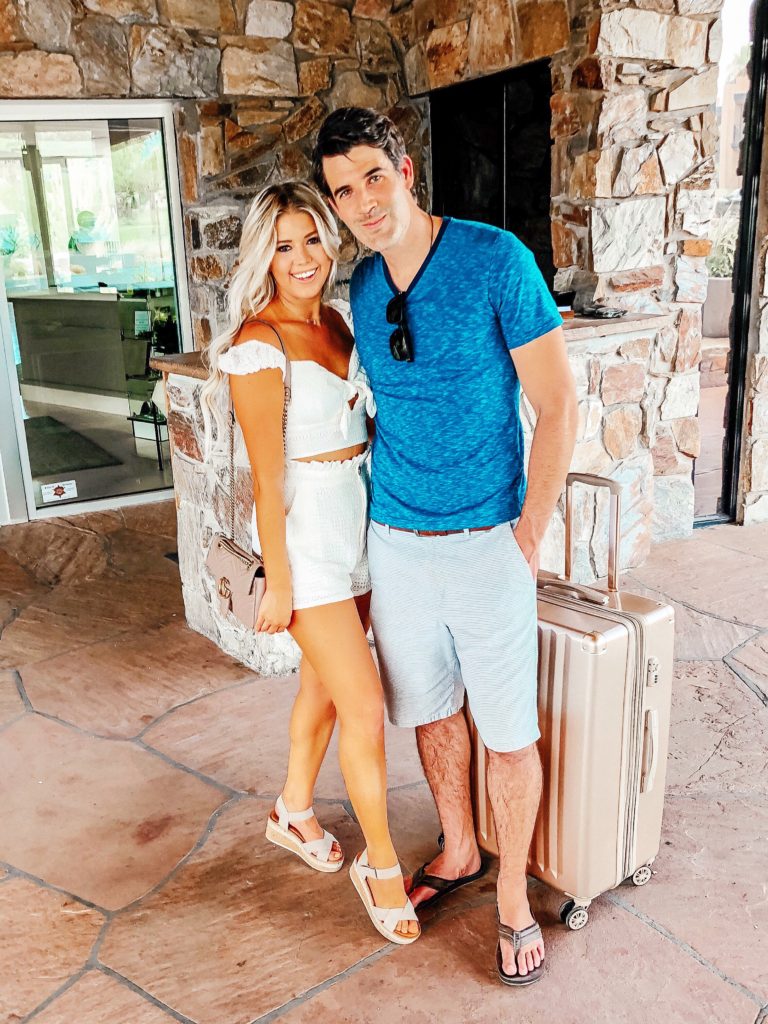 Friday Afternoon – We arrived at Civana in the afternoon and were greeted by the sweetest resort staff. They were quick to get us checked in and on our way to our room. The bones of the resort have been around since the 1960s but have recently been renovated and reestablished as Civana Resort and Spa. I love the mixture of the old Arizona architecture with the new modern decor and design. It's the perfect balance! So fresh and clean BUT also historical and timeless.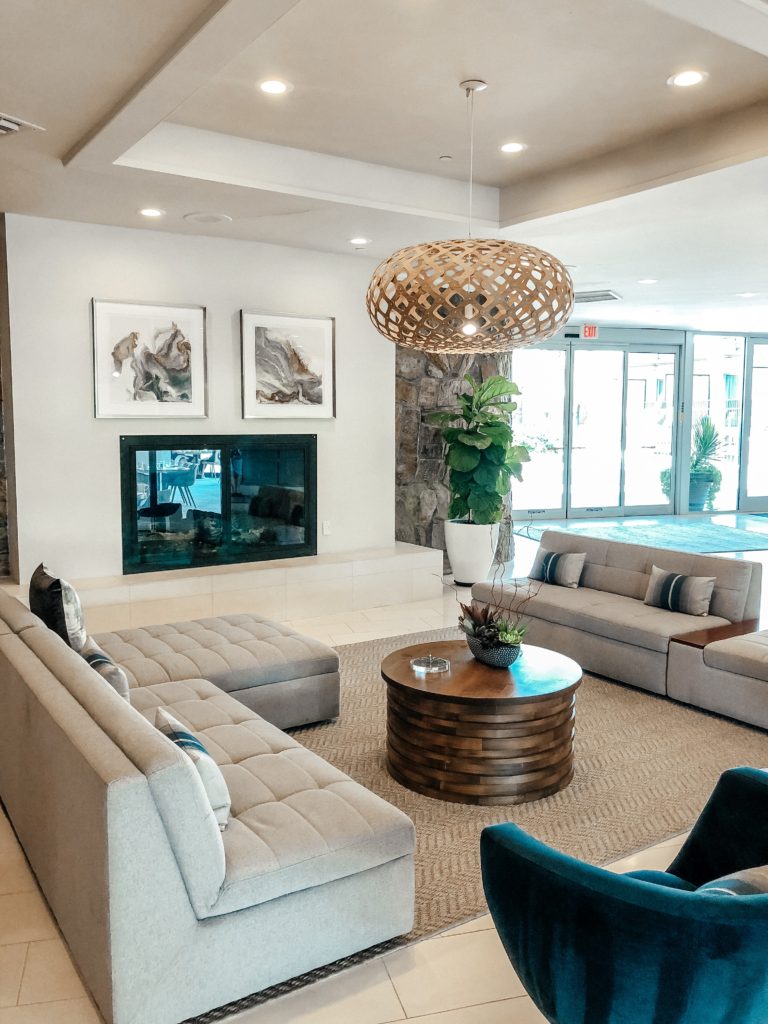 The Rooms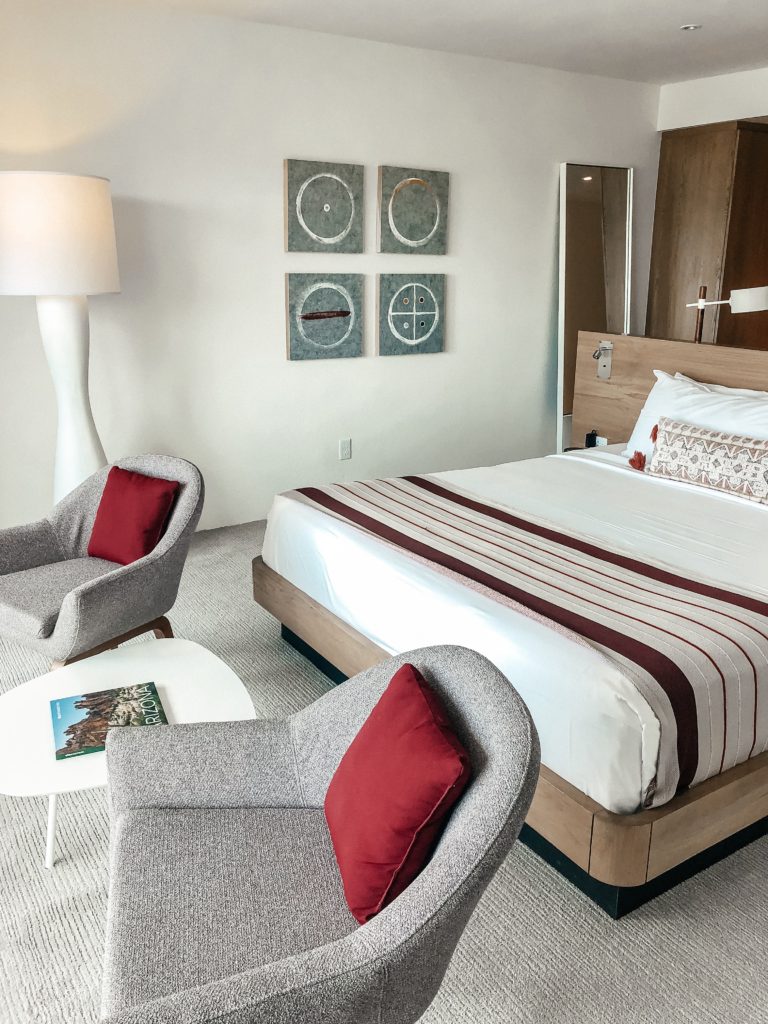 When we opened the door to our room, we were taken back by the breathtaking views of the desert right off of our balcony. We instantly felt at peace amidst the cacti and mountain backdrop. We may have been a short half hour drive from home, but Civana provides a beautiful space to "get away" from the hustle and bustle of life. We felt like we were whisked away to another place!
The room itself was open and bright. The modern design was clean and fresh. I was a major fan of the bathroom because it had impeccable lighting – something that I value a ton! While we didn't spend a TON of time in our room, when we did, we felt relaxed and comfortable! The bed was top notch!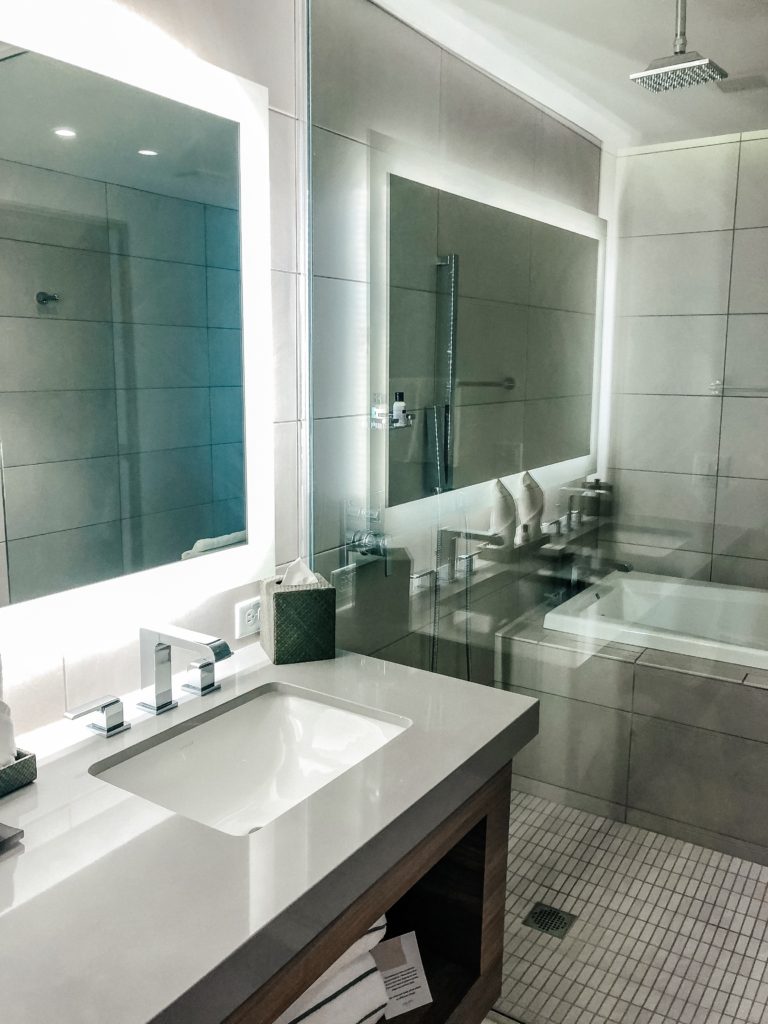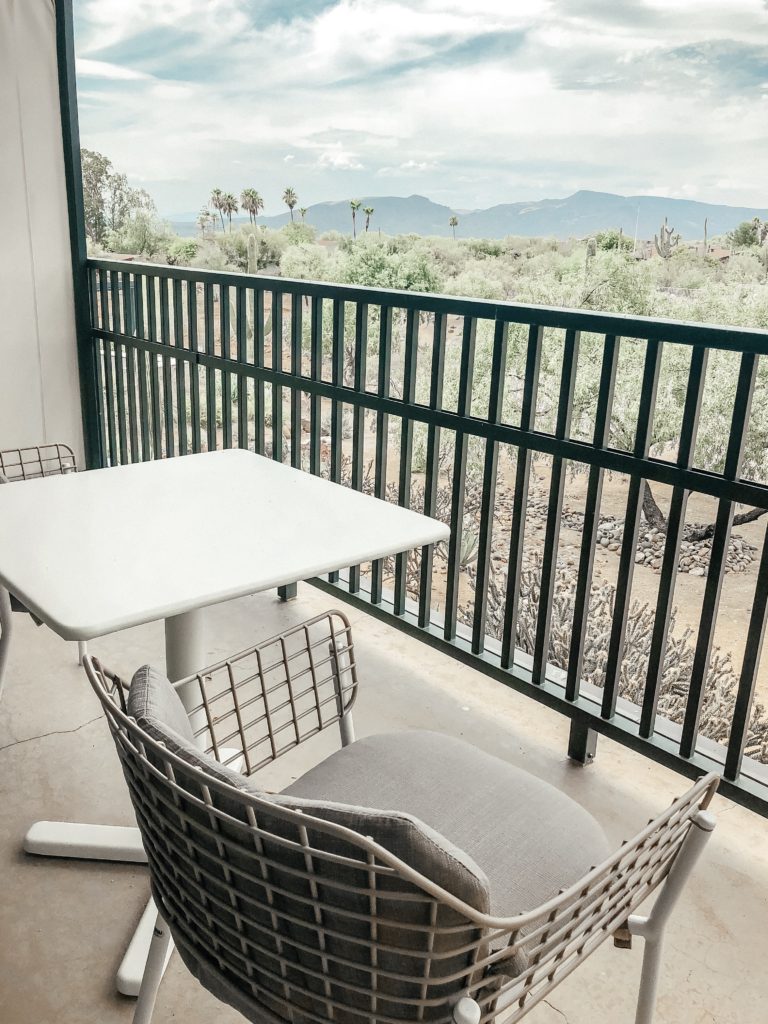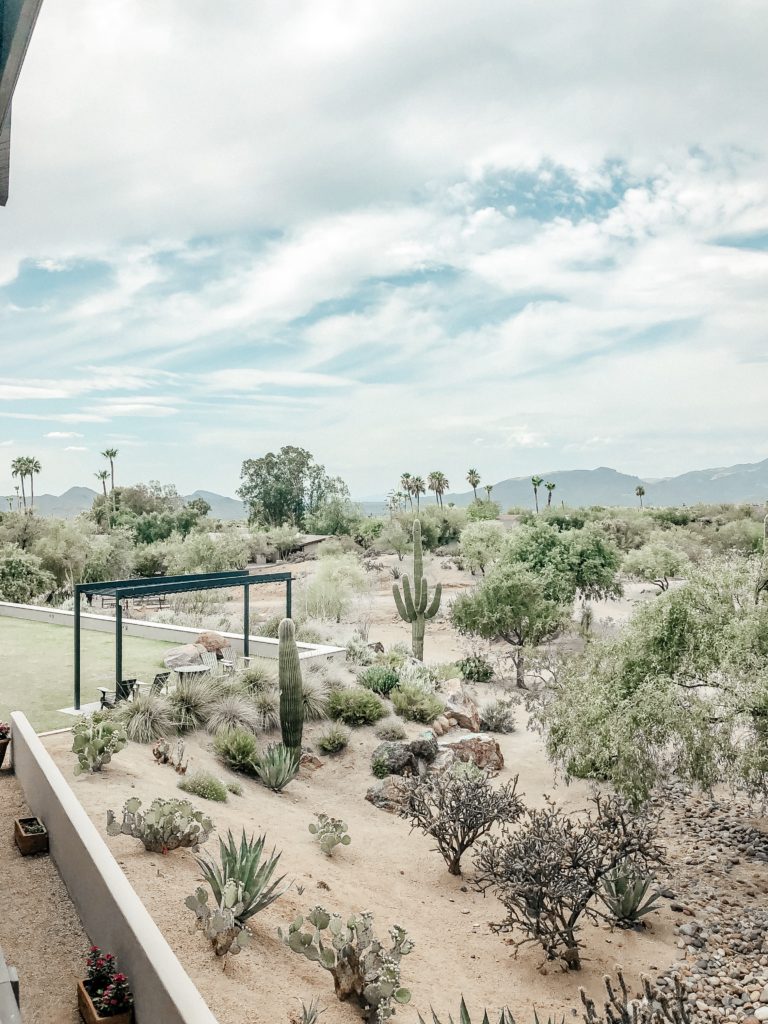 Plus, the best way to check into your resort stay is with the special delivery of a chartruterie board and a bottle of wine. Thank you, Civana! 😉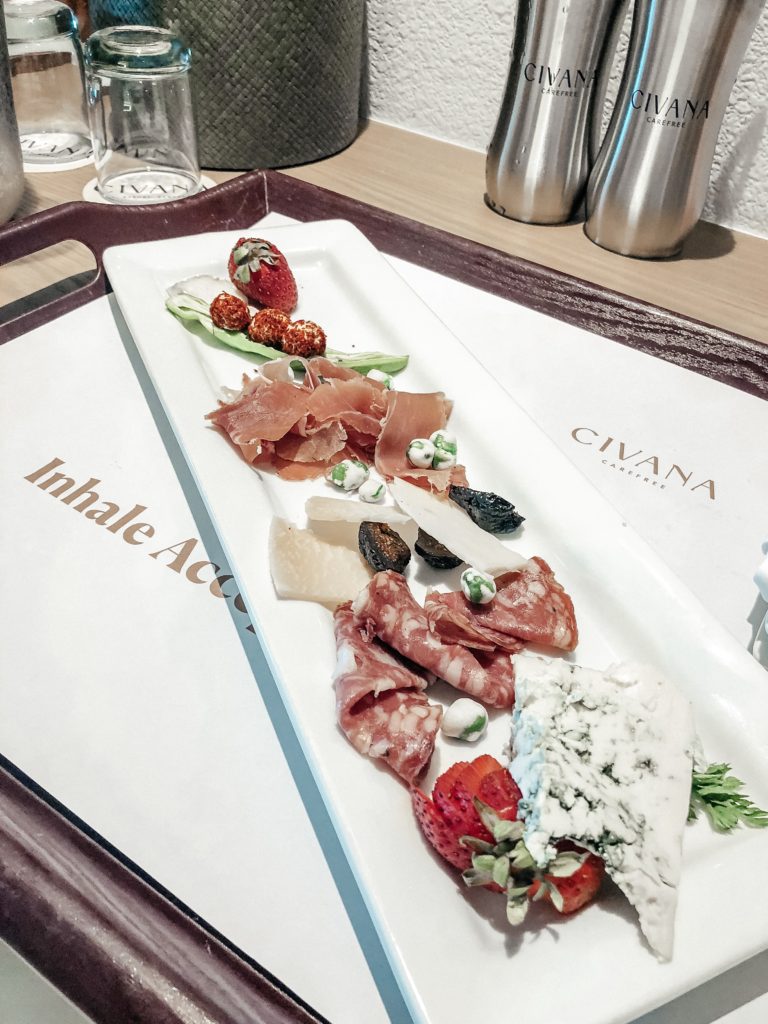 Friday Night – Dinner at Terra's (NOURISHMENT)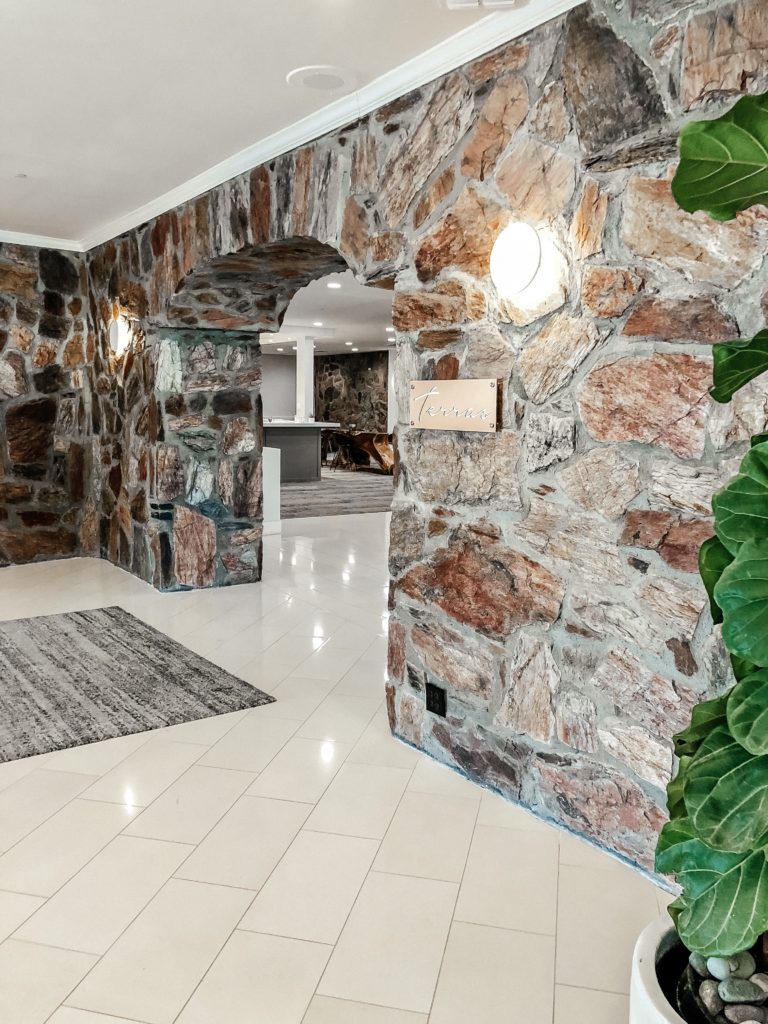 After getting settled, B and I got ready for diner at Terra's. Chef Justin Macy is out of this world. Their menu uses seasonal and local ingredients to create a healthy and delicious array of items that will leave you feeling full and satisfied!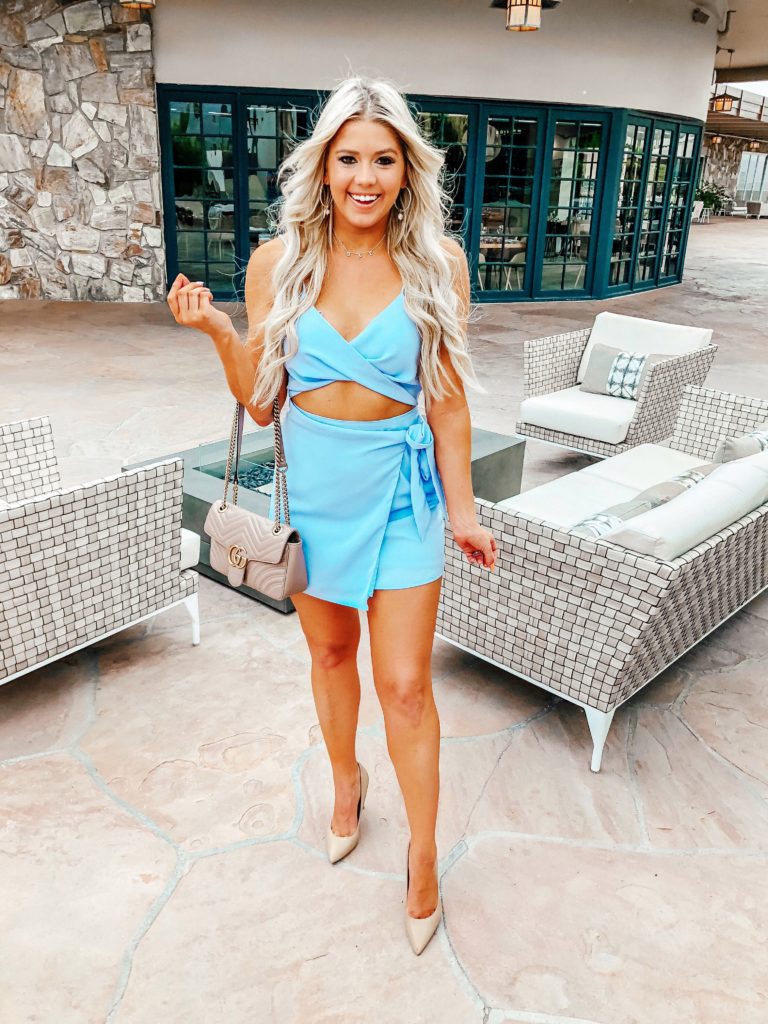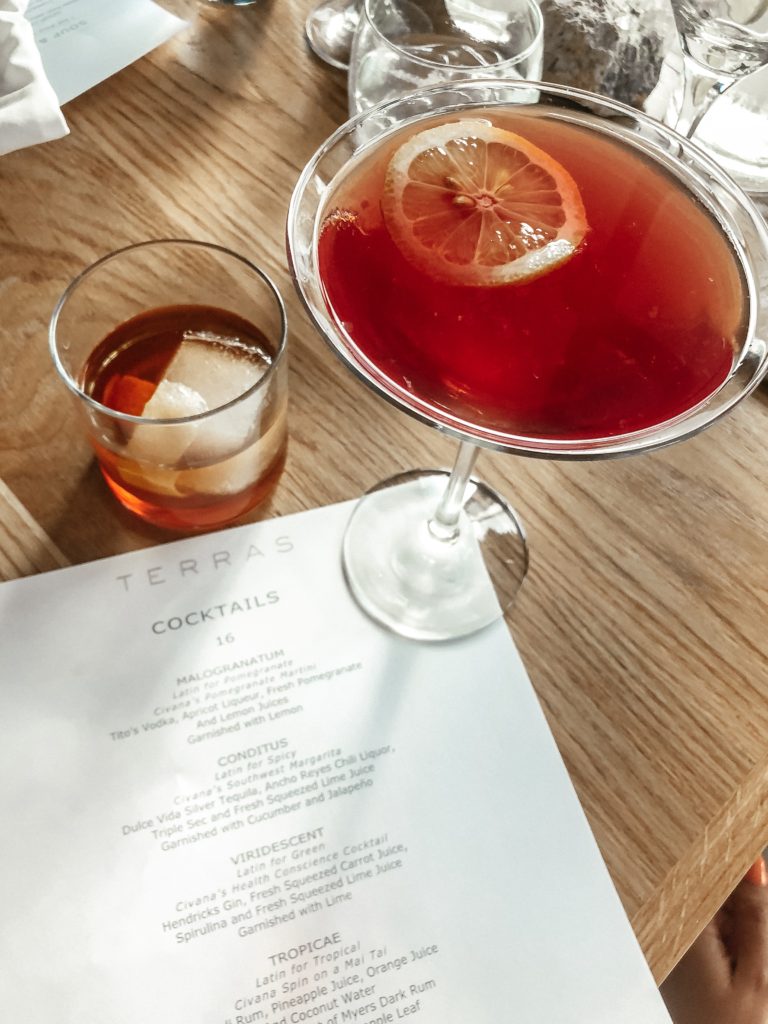 B and I enjoy a well-constructed cocktail before dinner. The cocktails at Terra's are unique and flavorful. While I sipped on the Malogranatum (pomegranate martini), B enjoyed the Veteris (old fashioned). Absolutely scrumptious!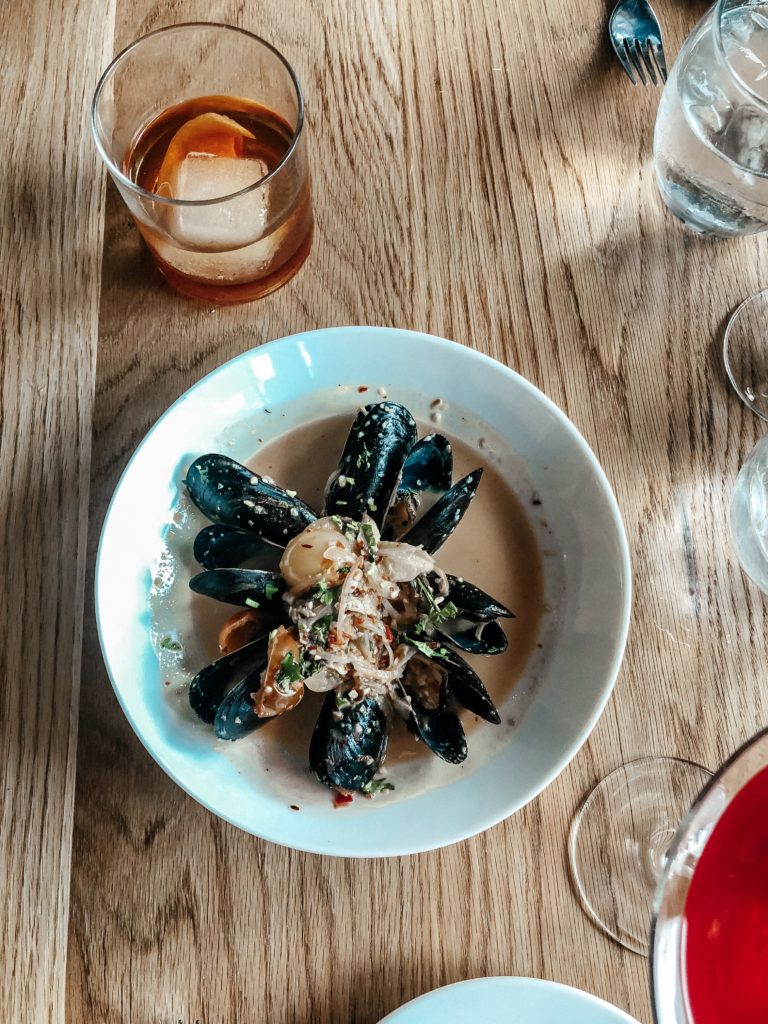 For a starter, we ordered the Thai Coconut Mussels. I LOVE mussels – especially when they are soaking in a sauce this delicious. We were fighting over the last one!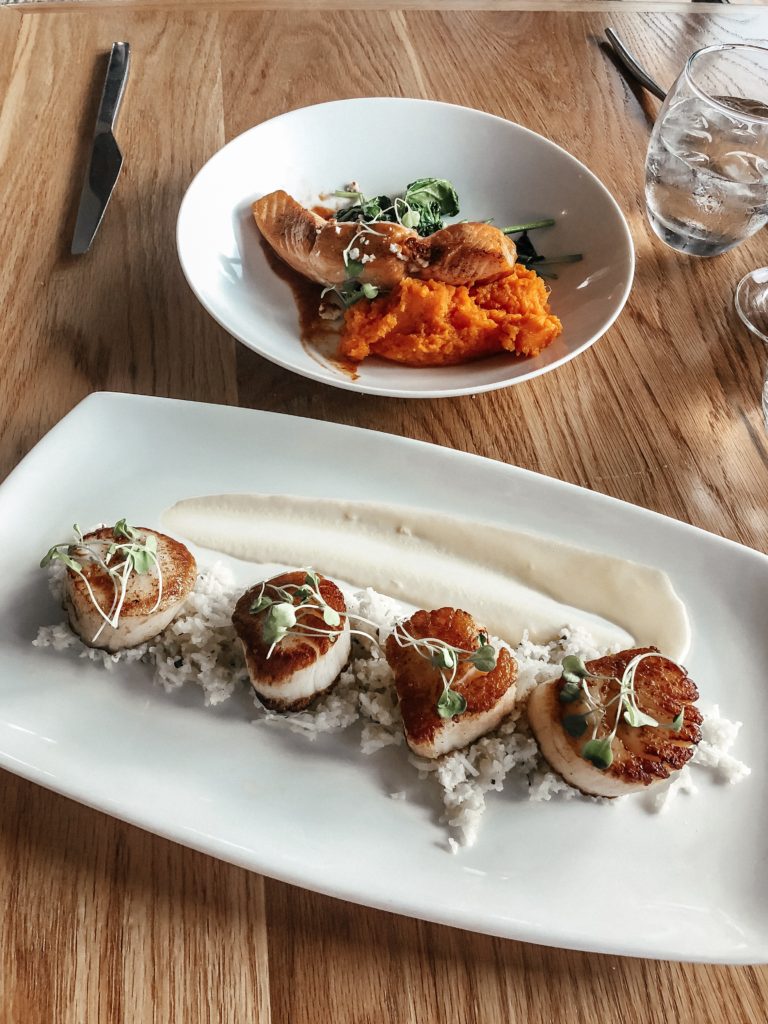 For our entrees, I ordered the Diver Scallops. They were served with cauliflower rice and a fresh corn coulis. B had the Chili Honey Glazed Salmon with whipped sweat potato. They were both too good not to share!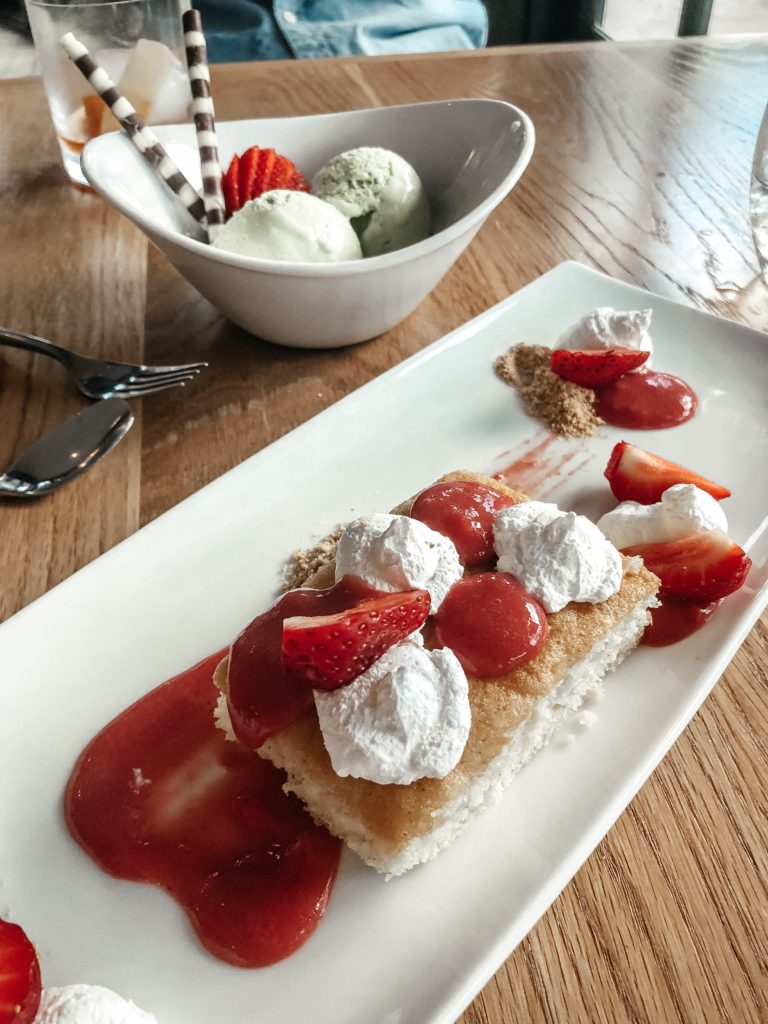 And you can't go out to eat without tasting a yummy treat! We couldn't choose a dessert together, so two it was! The Strawberry Shortcake and Pistachio Gelato were a must. So good!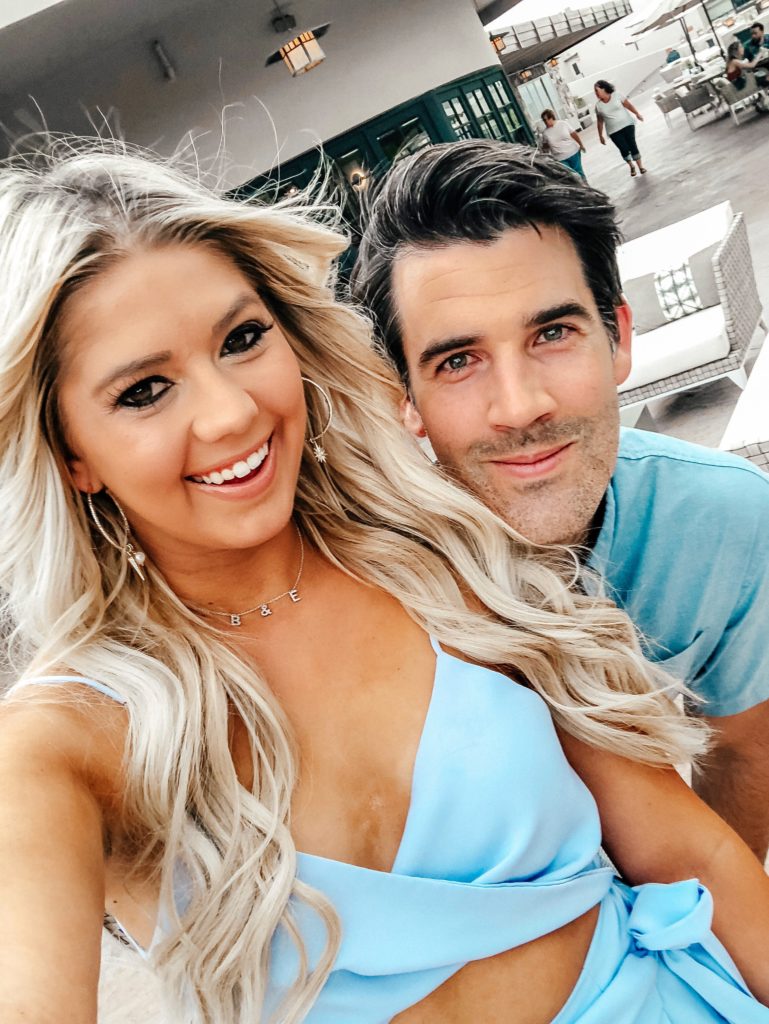 We had the best little dinner date together! It's so nice to get away from life sometimes. It was refreshing and fun to be in a new place and experiencing new things together! (DISCOVERY)

Saturday Morning – Brunch at Terra's (NOURISHMENT)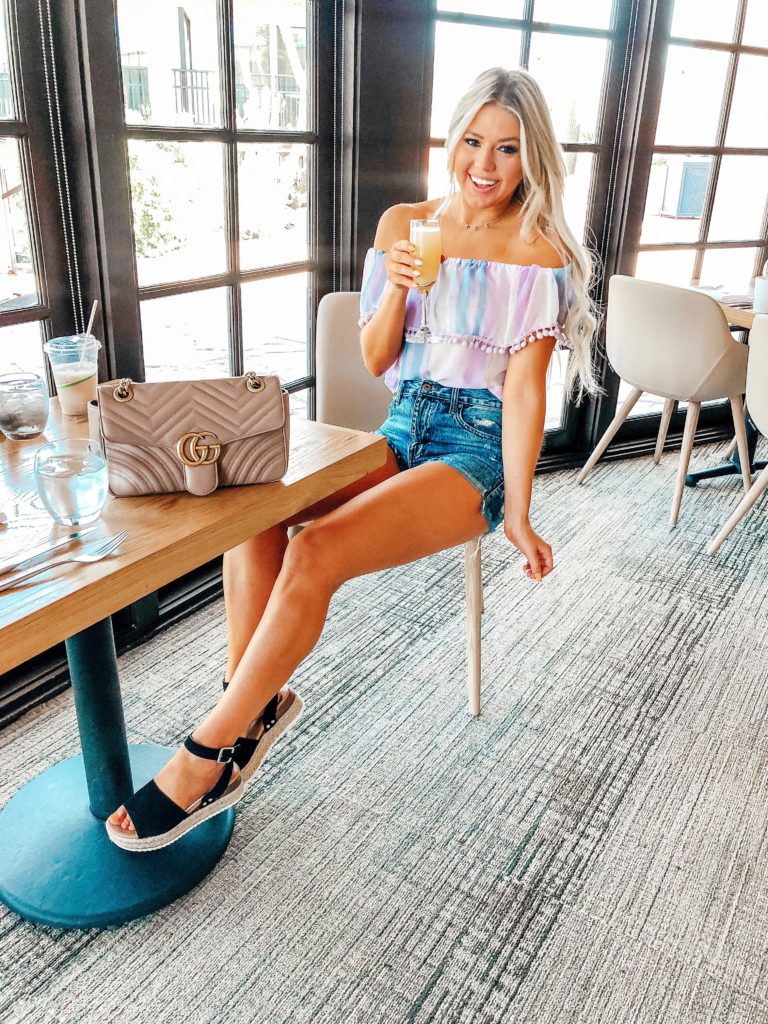 The next morning we grabbed a coffee at Cafe Meto (their onsite cafe) and made our way back to Terra's for brunch. You all know that I live for a good order of Eggs Benedict. It's my absolute favorite meal for brunch!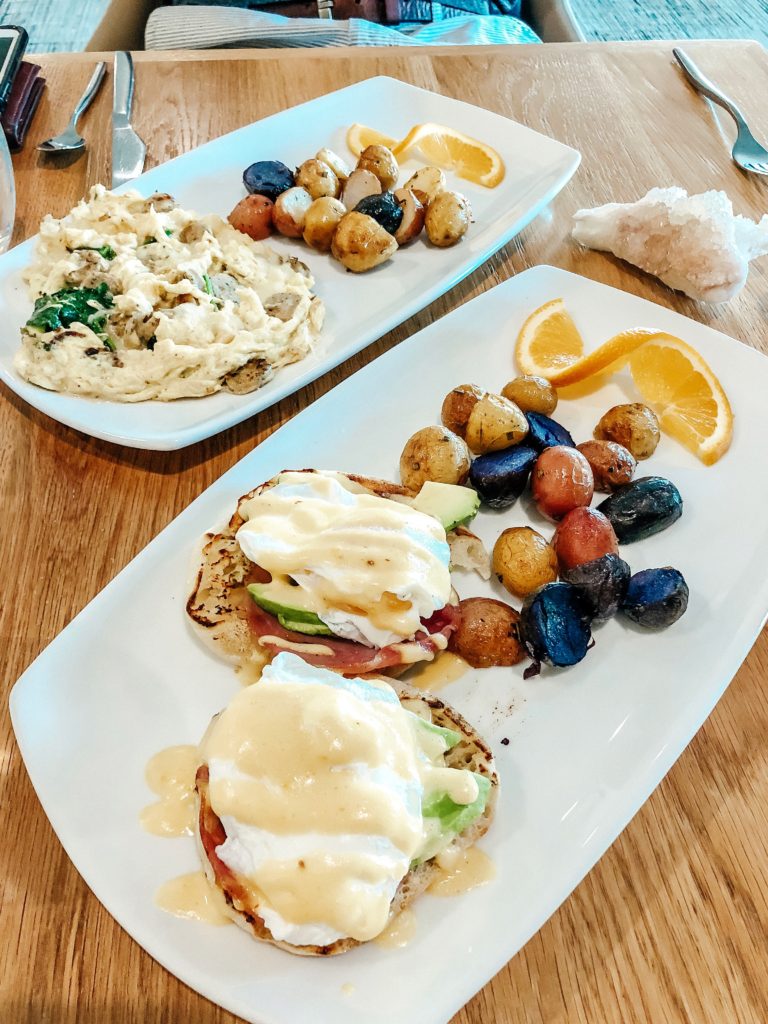 The Arizona Benedict was the perfect combination of poached eggs, avocados and hollandaise sauce. So delicious! B enjoyed the Farm House Breakfast consisting of scrambled eggs, chicken apple sausage and the most amazing breakfast potatoes. I had them with my meal as well and they were totally crazy!
Saturday Afternoon – The Spa (SPA)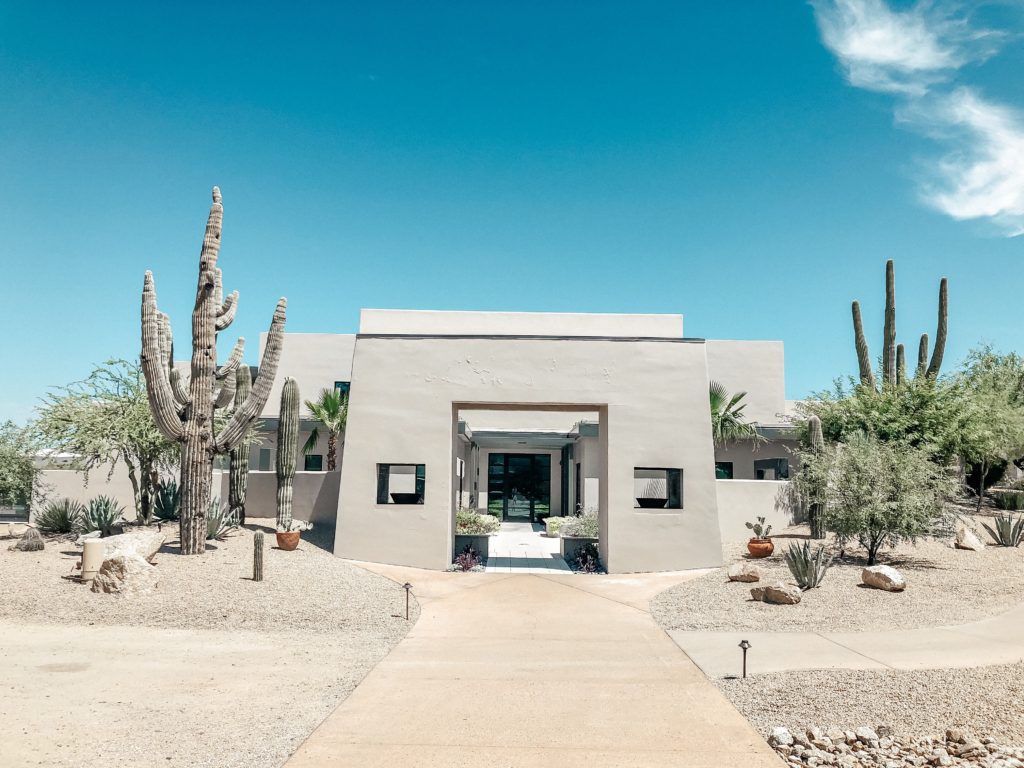 After brunch, we made our way to the Civana Spa. What used to be a famous opera house in the 1960s, this renovated space now consists of the the dreamiest spa offering over 22 services to enjoy. From the moment you walk in the beautiful glass doors, you are engulfed by luxury and relaxation!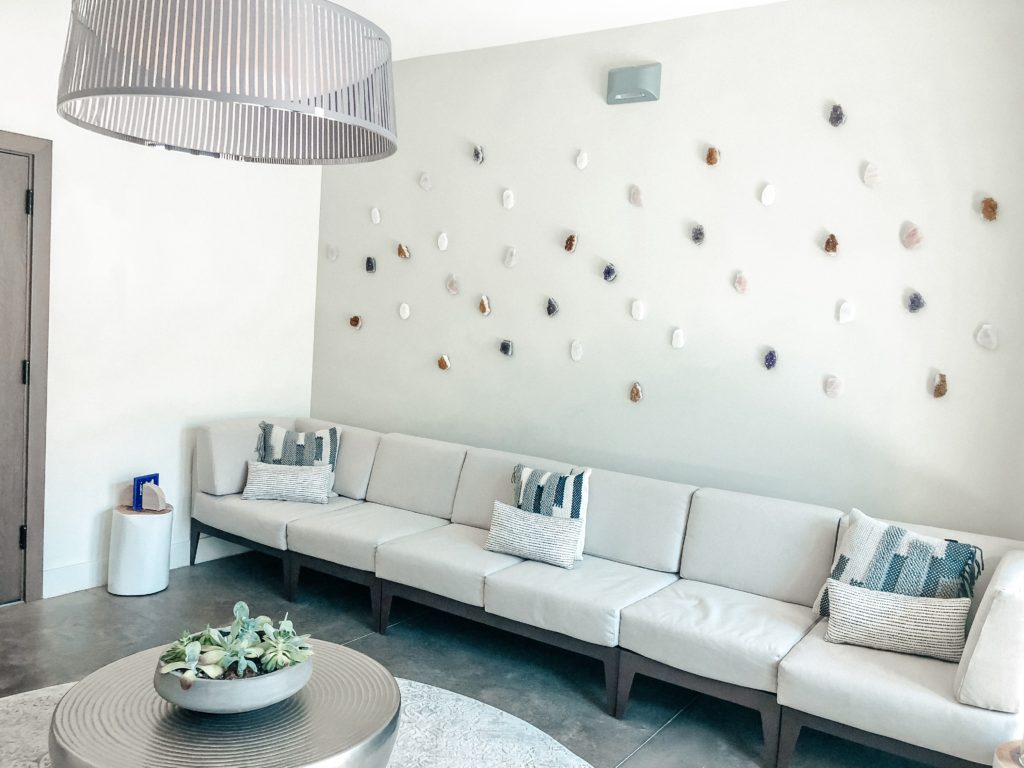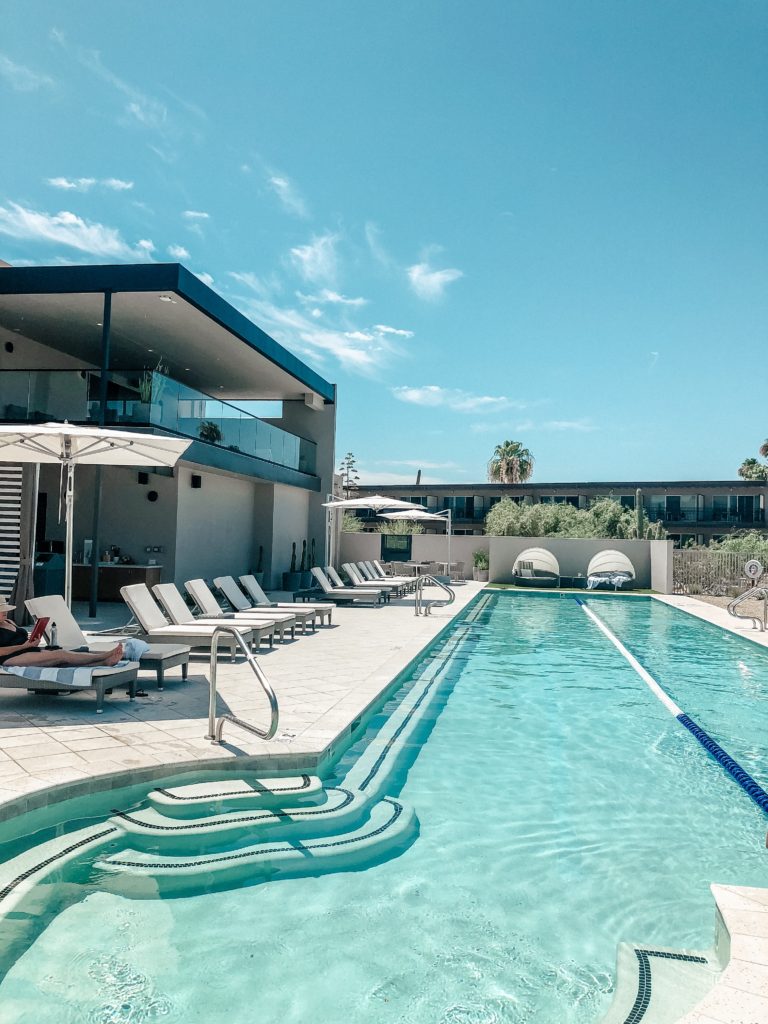 We started our spa experience by making our way to the private spa pool. With open cabanas and full food and drink service, we enjoyed a quick dip and lunch poolside. It may have been toasty (like 110!) but we felt cool and relaxed in this gorgeous lap pool!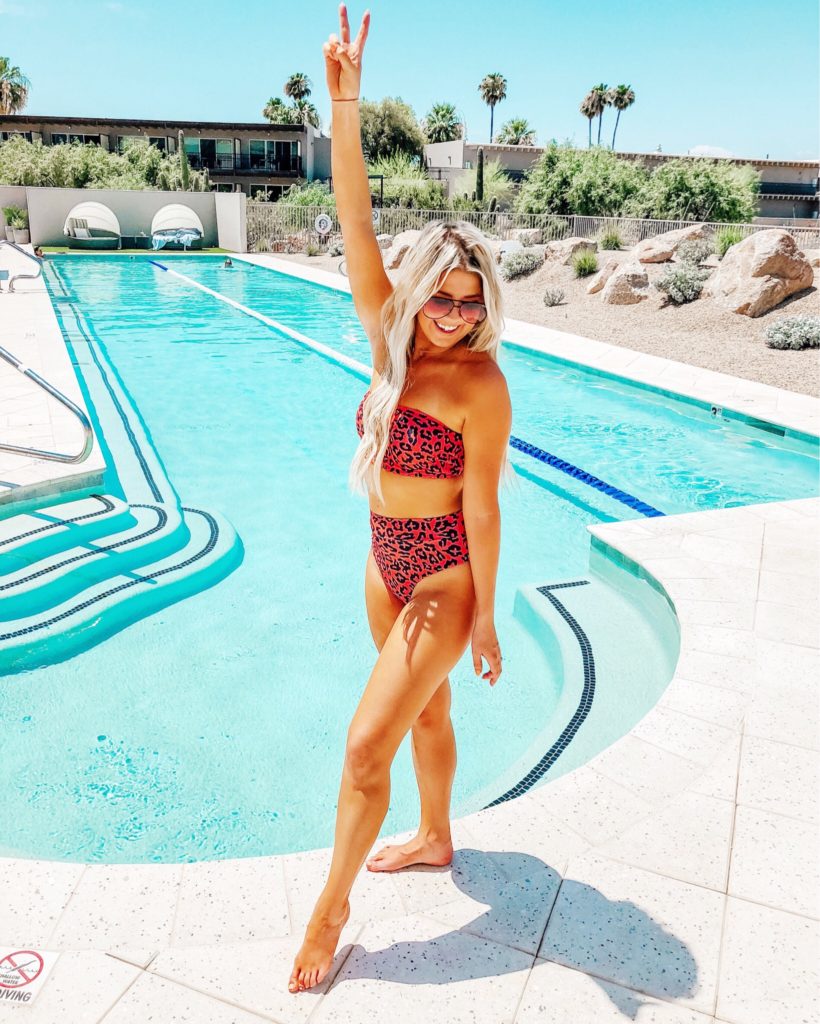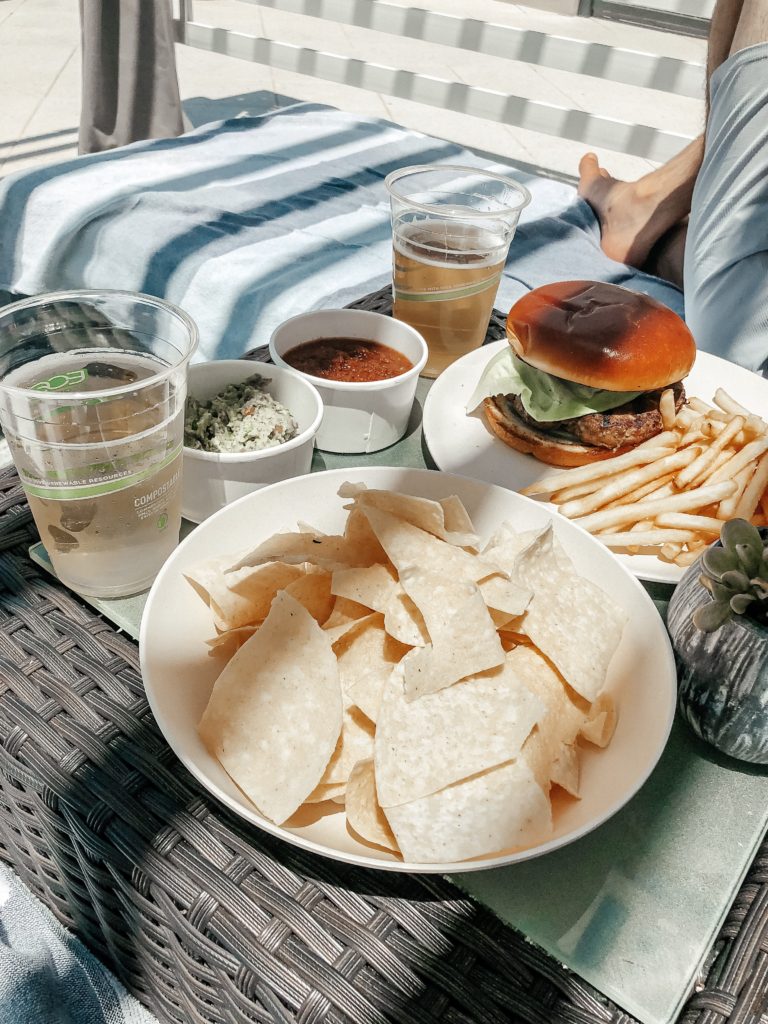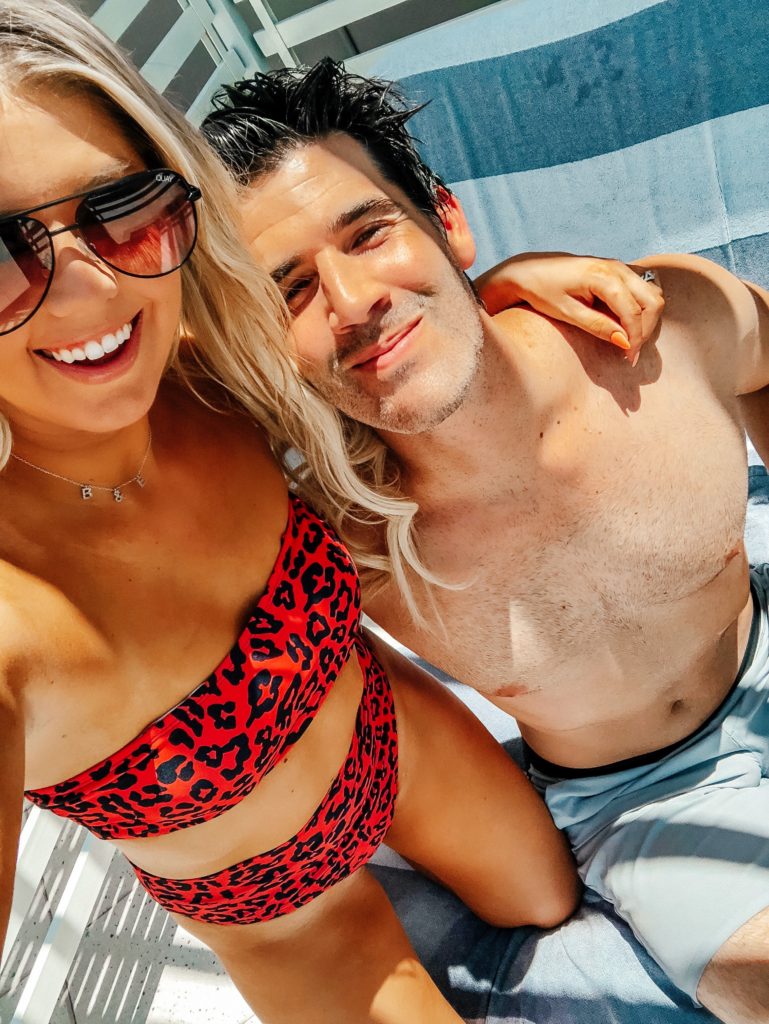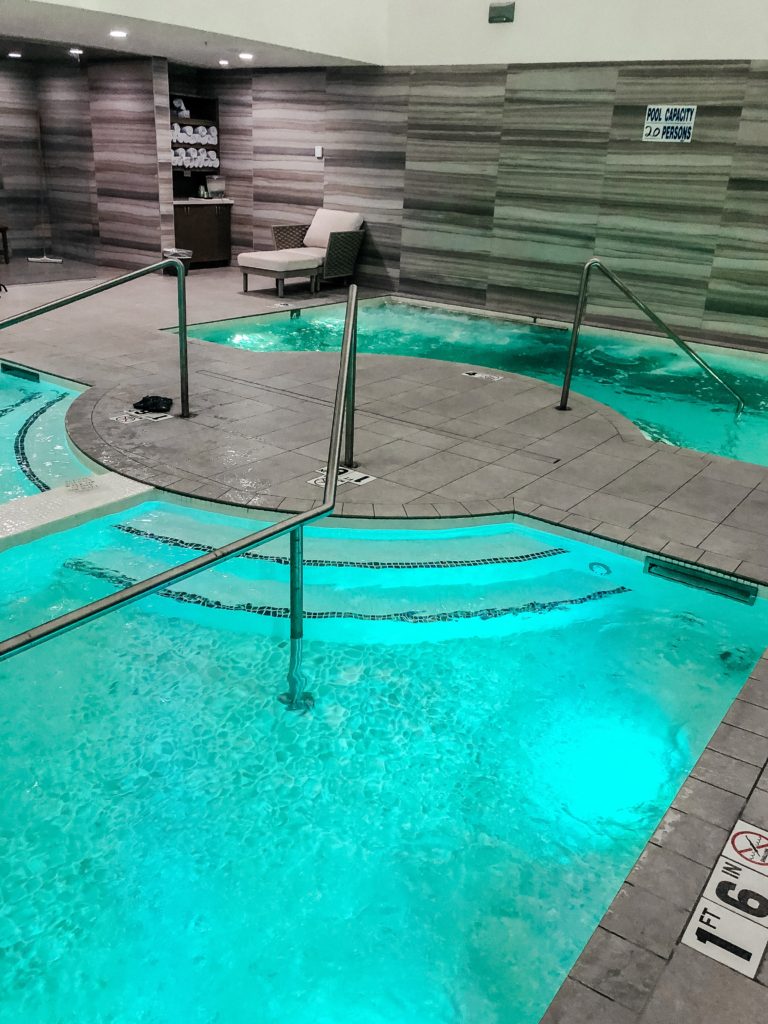 After the pool, we made our way to the Hydrotherapy Thermal Circuit. This circuit consists of two pools. First, you take a dip in the hot pool for about ten minutes. Right after, you jump into the cold pool and submerge yourself for a minute. This activity will aid in circulation improvement and provide increased relaxation. It was amazing! They even have a cool waterfall shower to enjoy, as well as steam rooms. They have it all!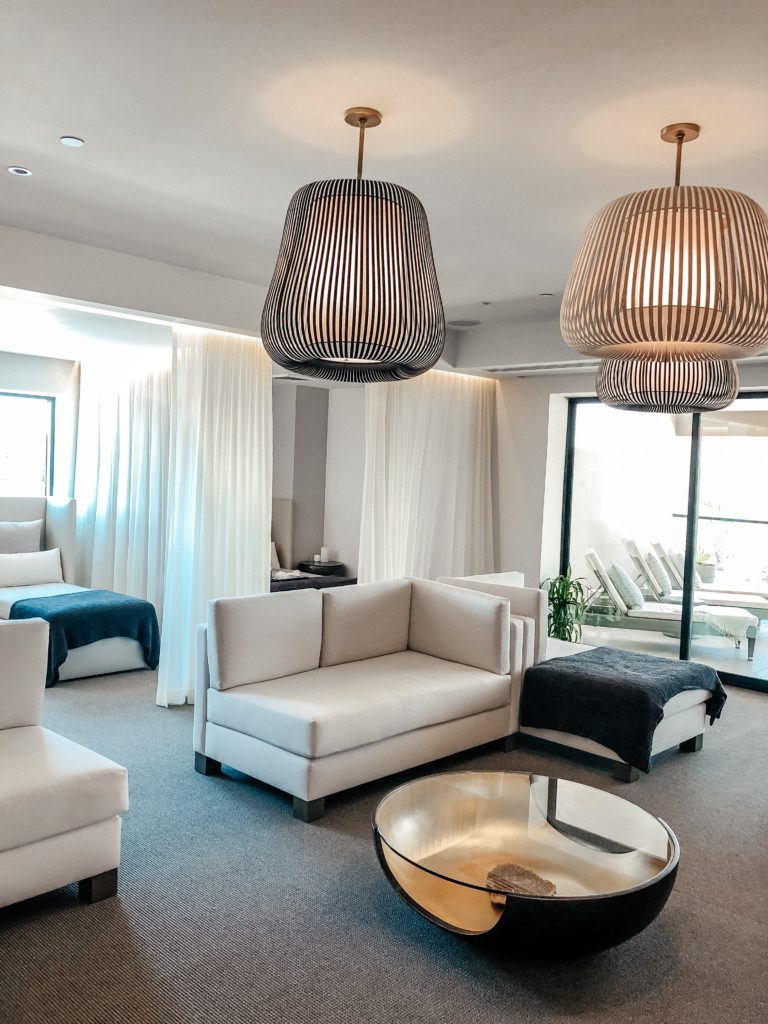 After our circuit experience, it was time to transition to our spa treatment time! We changed into our luxurious spa robes and made our way to the treatment waiting room. It was the most beautiful and serene space with a breathtaking balcony space with gorgeous views of the mountains. We were blown away!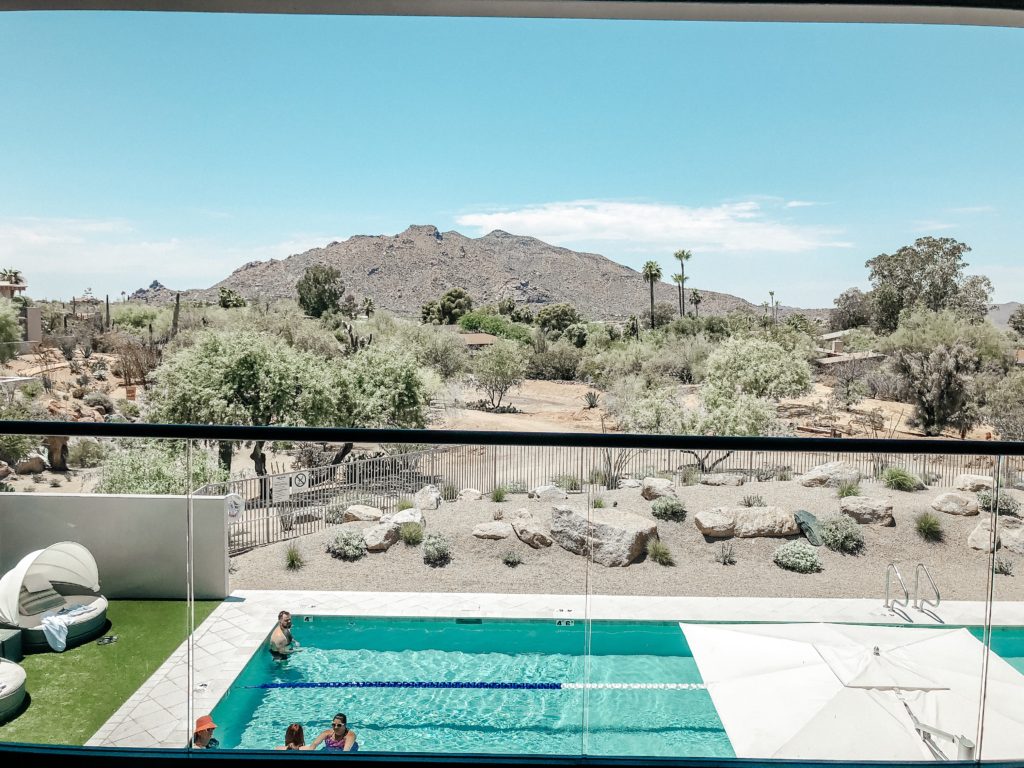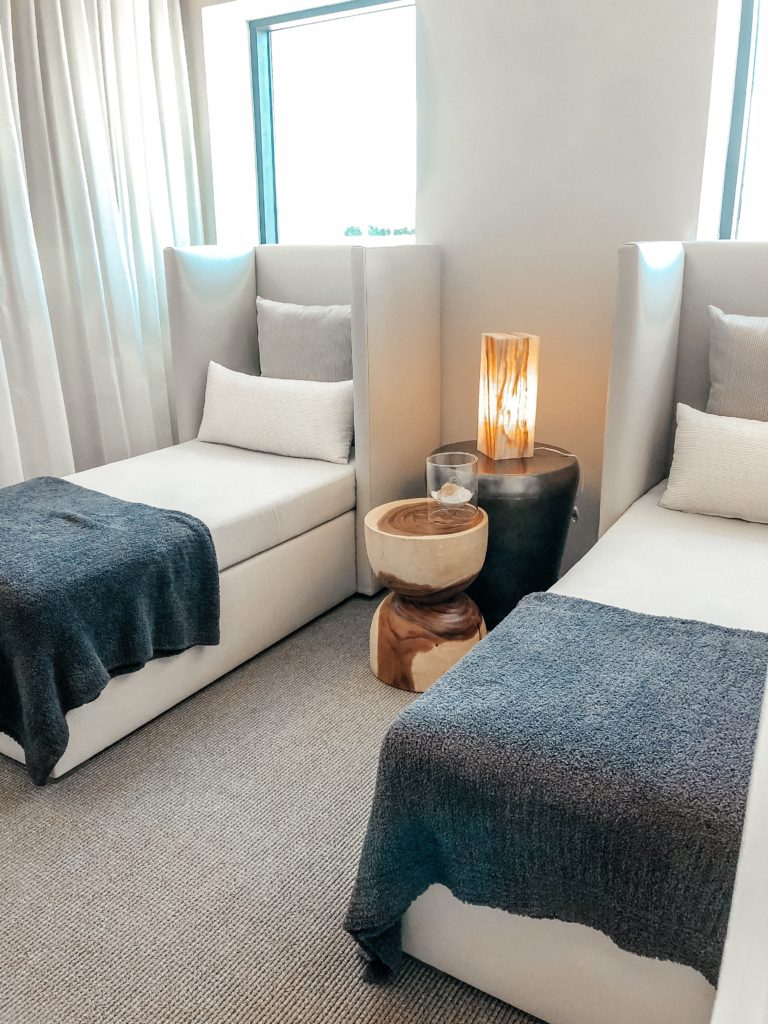 We enjoyed the Sacred Time for Two service. This two hour long experience was utterly relaxing and romantic.
First, we took a dip into a couple's bath among candlelight. The space was so private and peaceful. Beautifully designed and presented!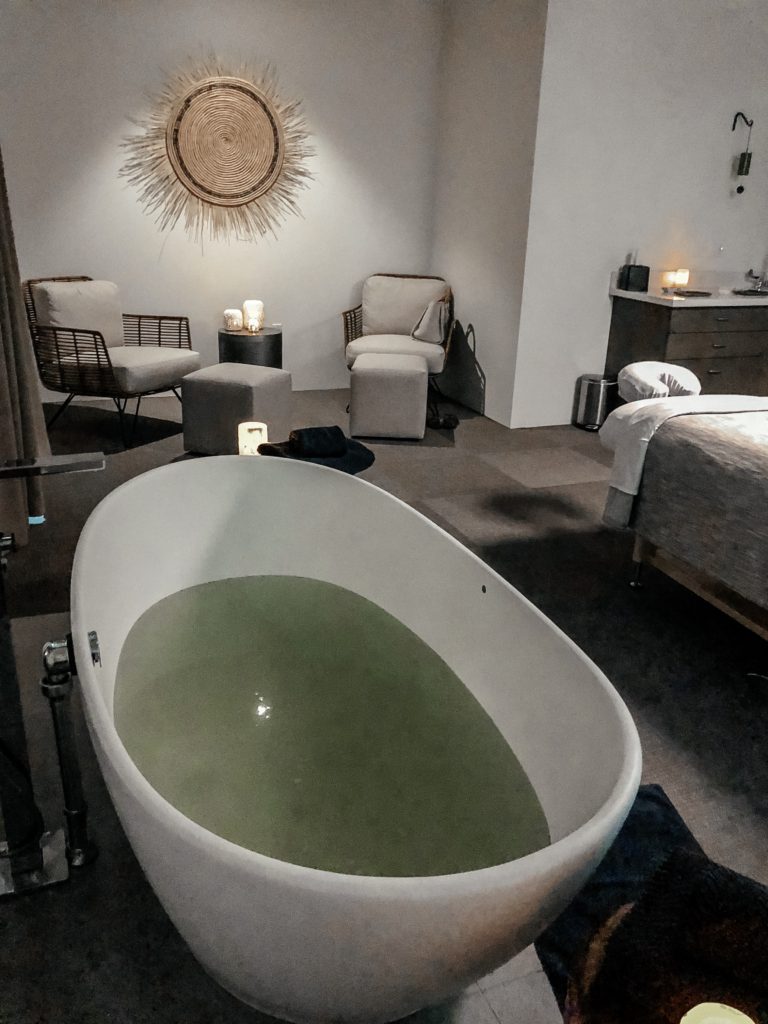 After our dip, we laid side by side for a sixty minute couples massage, followed by a thirty minute foot scrub and foot massage. It was so exfoliating and left our feet incredibly soft. The entire experience was out of this world! I even fell asleep (and snored apparently) during it!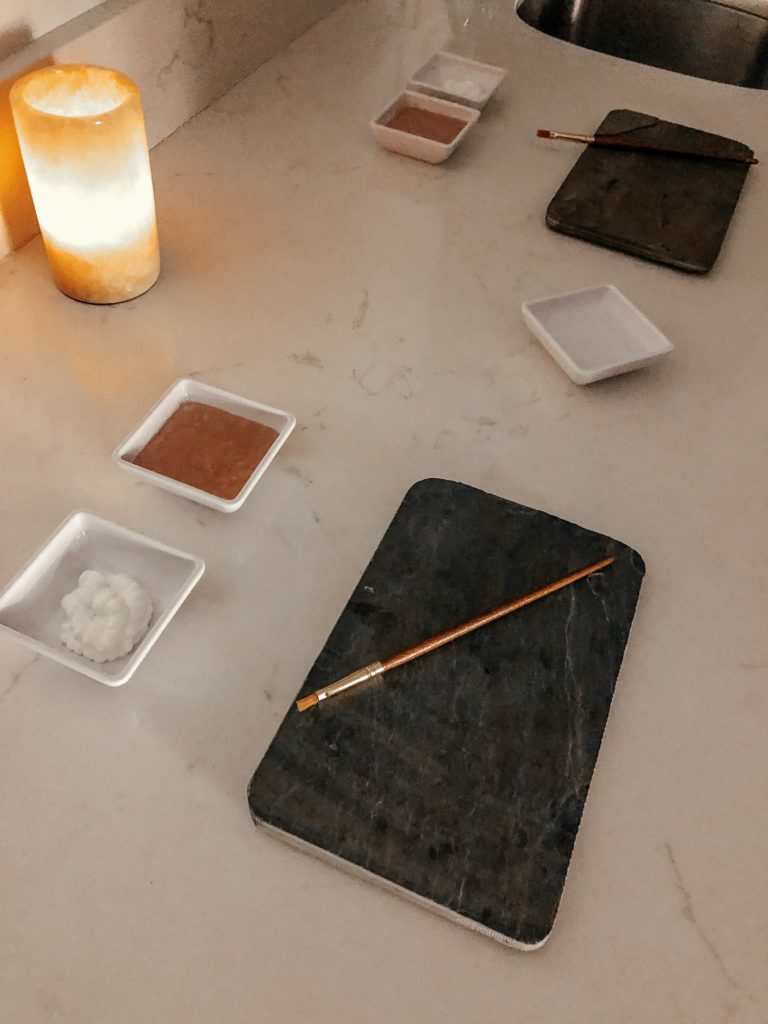 If you're looking to check out the spa, we highly recommend the Sacred Time for Two. It was just what we needed. We want to go back ASAP!
Saturday Night – Drinks and Dinner at Terra's (NOURISHMENT)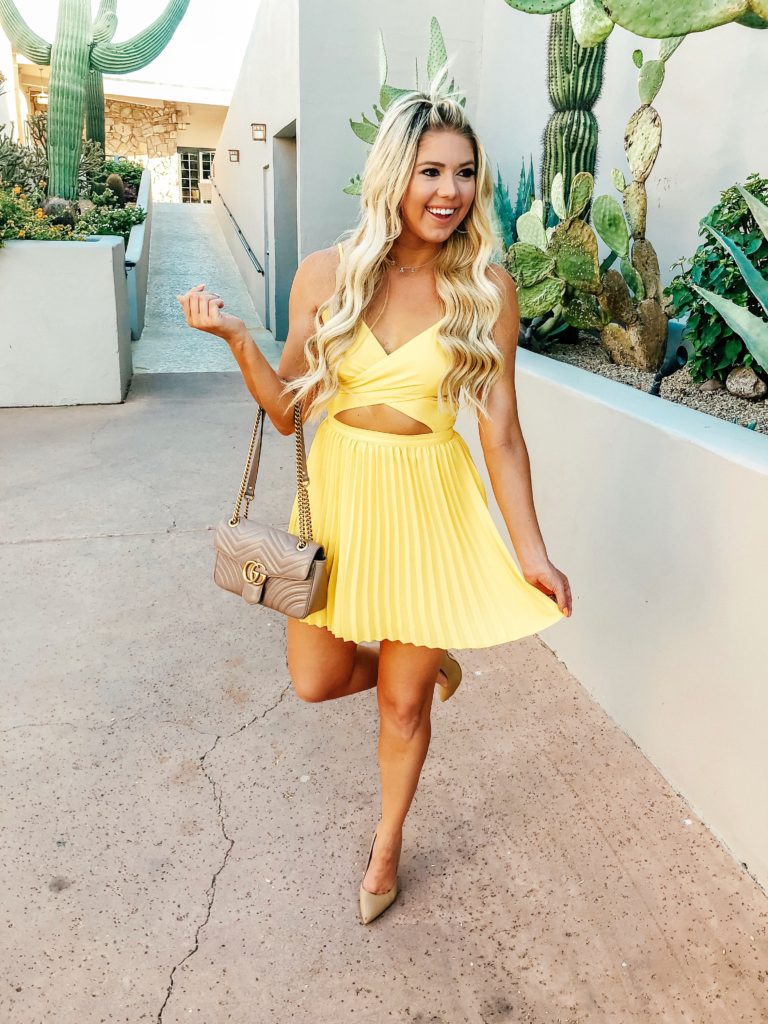 After the spa, we went back to our room to relax and unwind. We got ready for the evening and made our way to the Terra's bar. We sipped on cocktails and enjoyed yet another chartruterie board (I'm obsessed). It was a great pre-dinner atmosphere!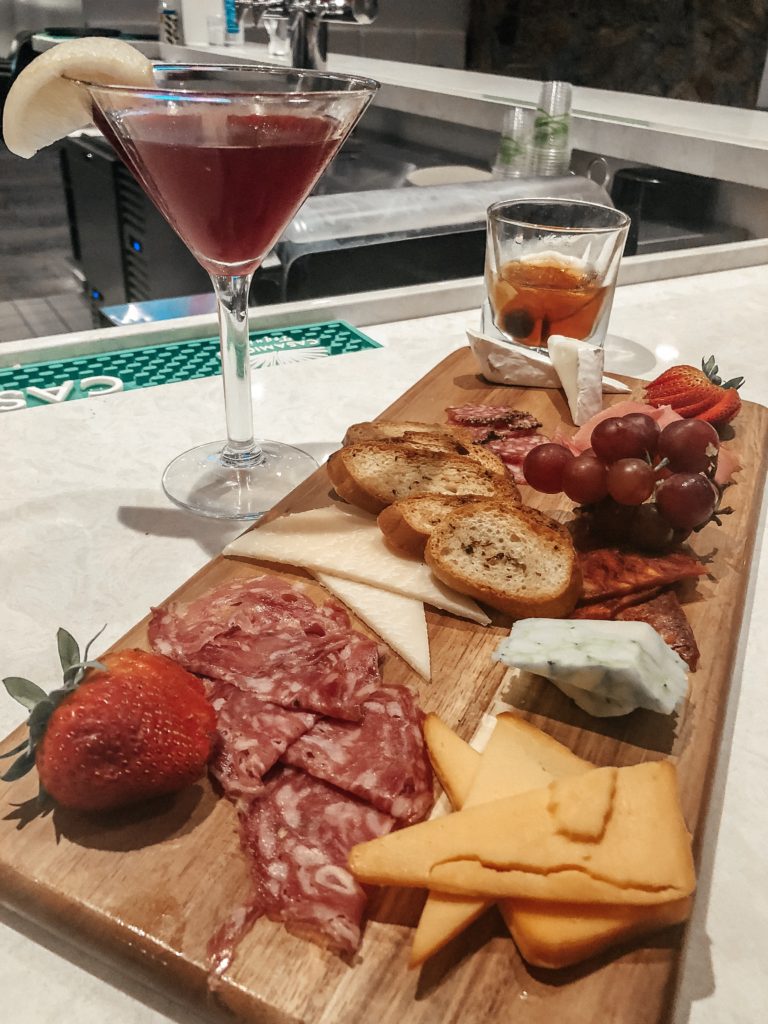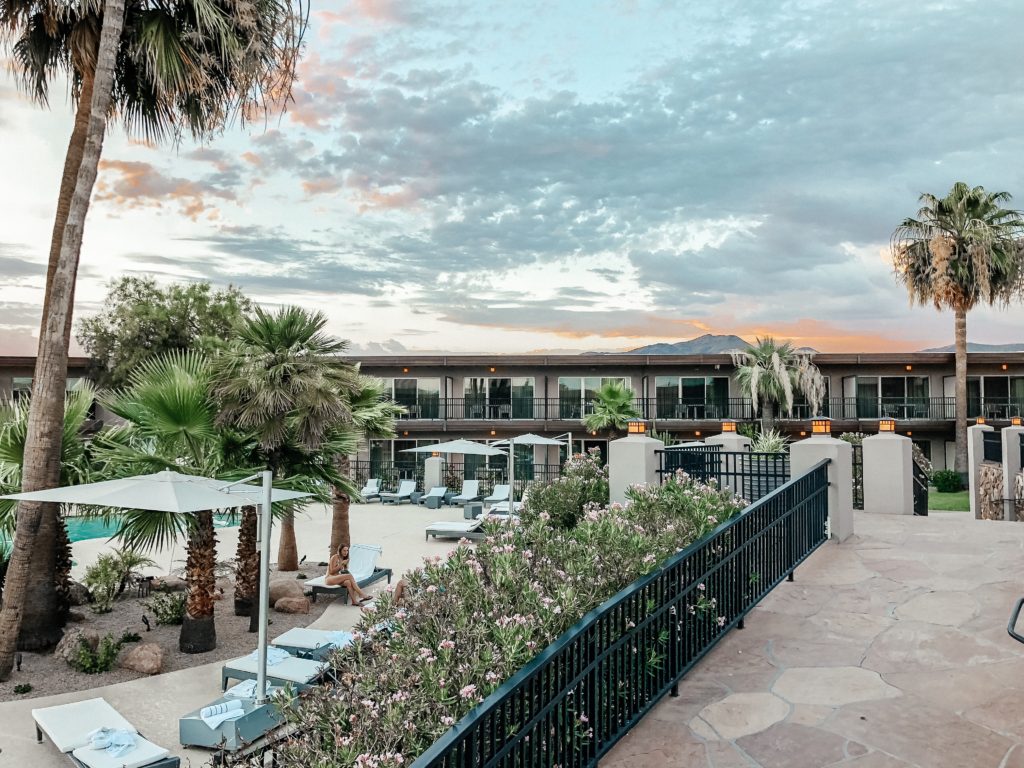 After our board, we took our drinks outside to the restaurant patio. We sat and enjoyed the beautiful sunset. The resort has some of the dreamiest views! It was breathtaking!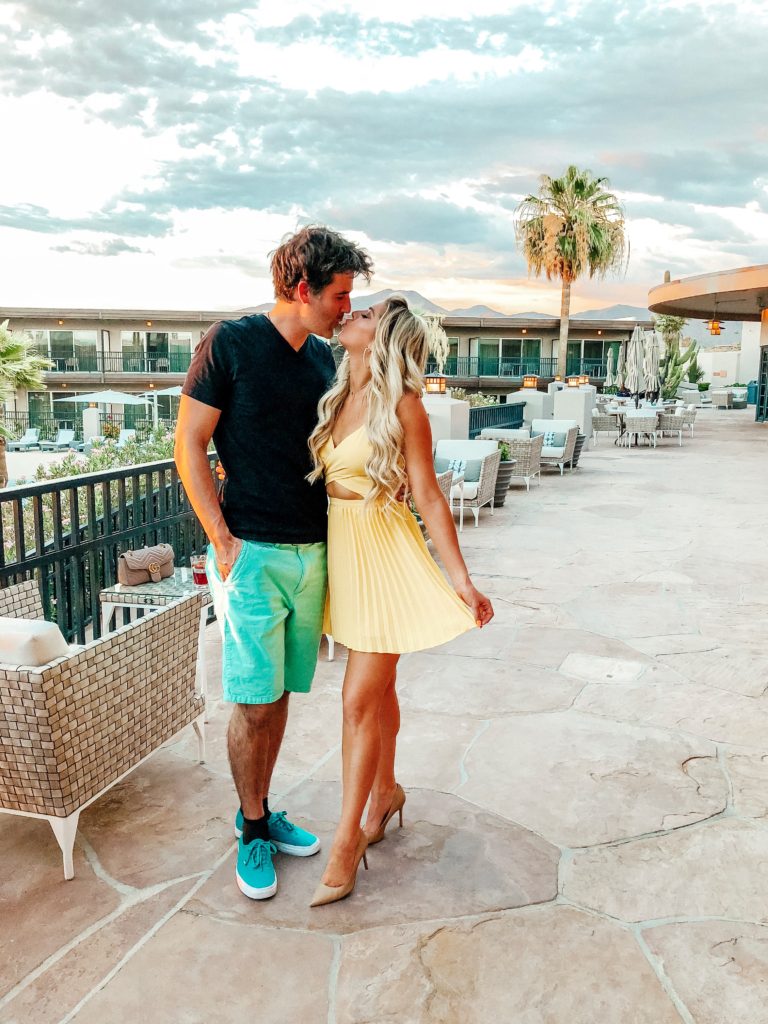 This trip truly gave B and I the quality time that we needed. With everything we have going on in life right now with IVF, this getaway was just what we were looking for. We were able to get away from all of it and get back to us. We had lots of great conversation and stolen kisses. It was perfect. (DISCOVERY)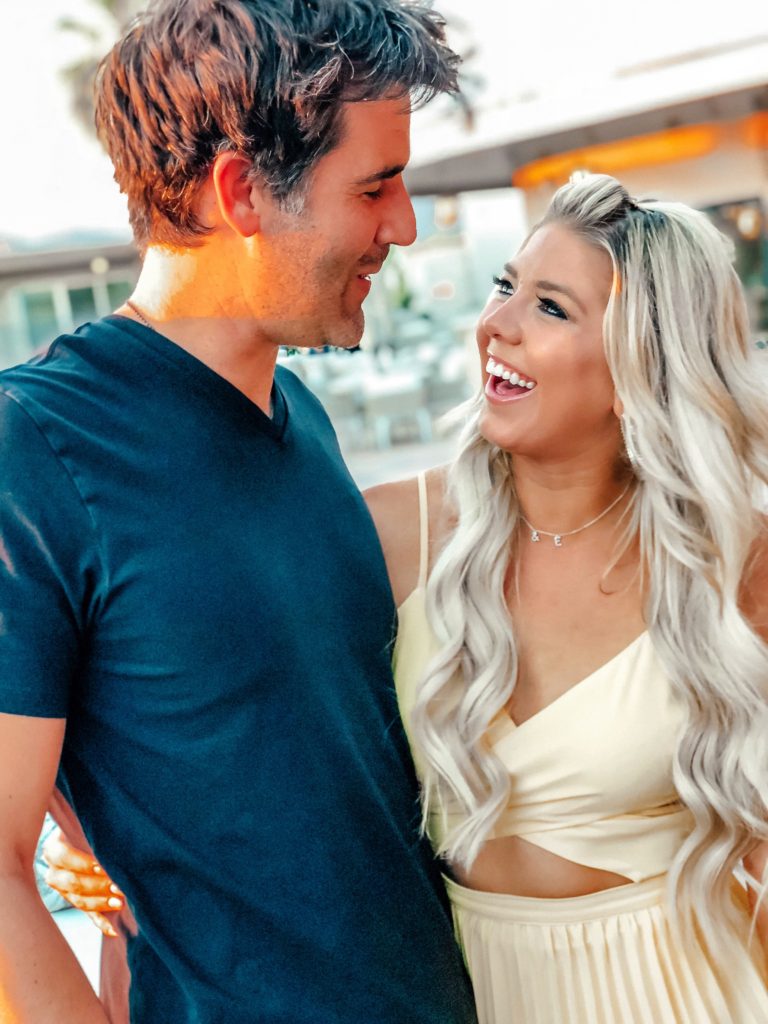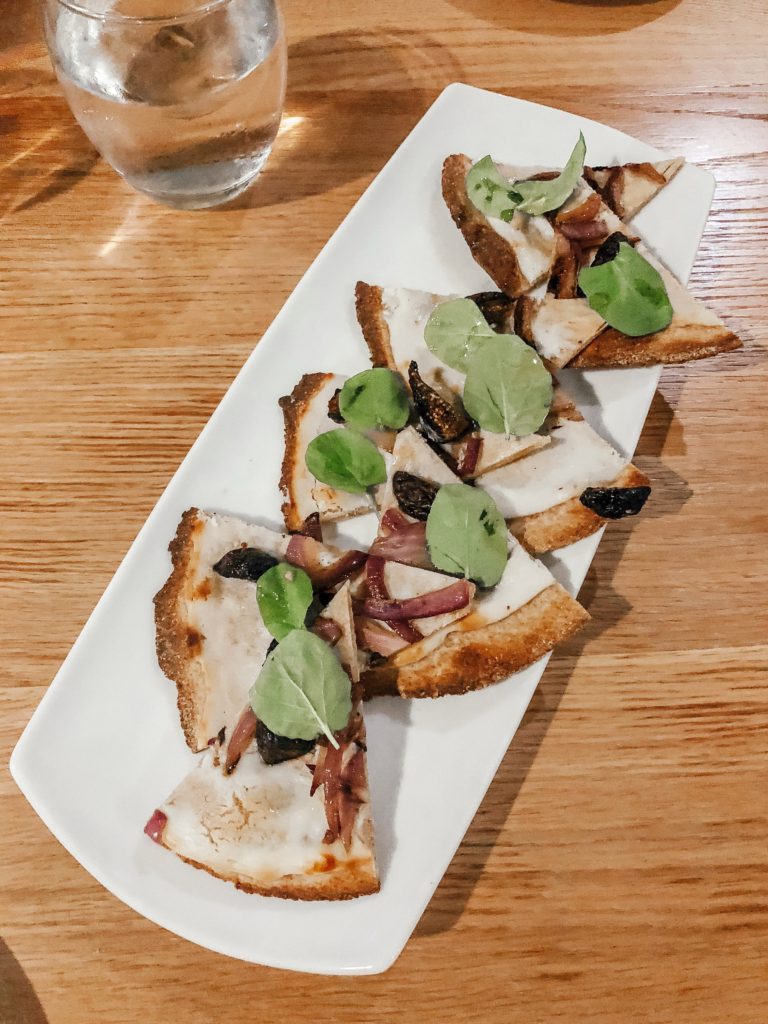 After we watched the sunset, we made our way back inside for dinner. We started with a delicious wood-oven fired flatbread pizza. Yum!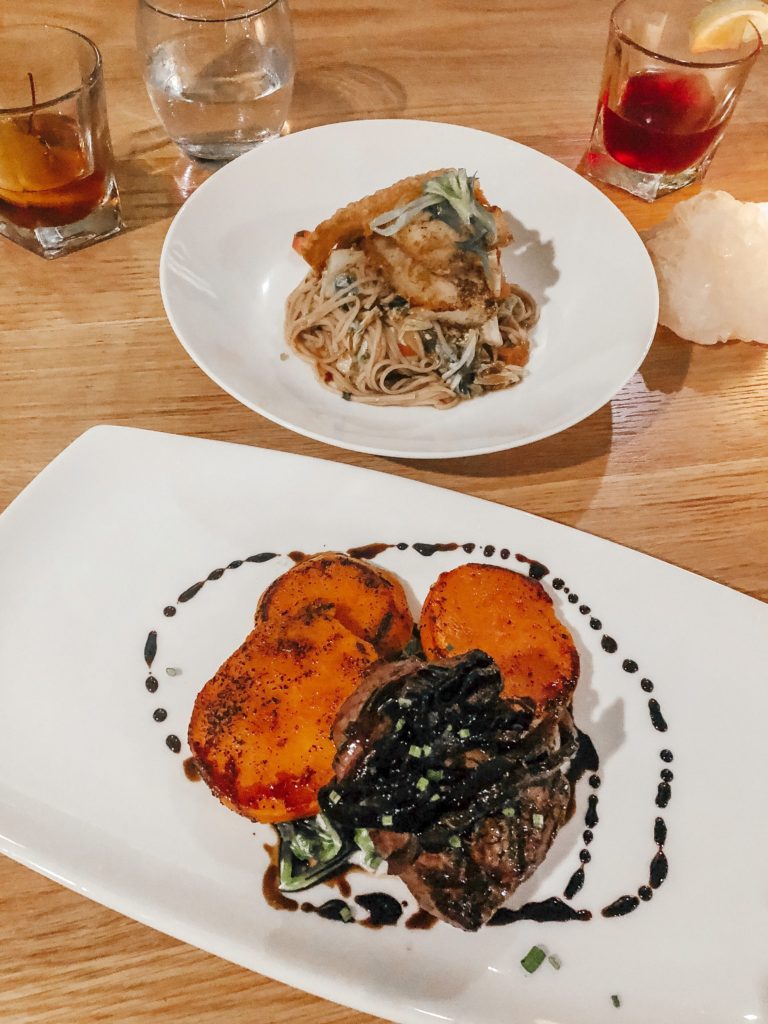 For dinner, I had the Tenderloin with roasted sweet potato. B had the Black Cod over soba noodles. Both utterly scrumptious!
Sunday Morning – Athletic Yoga (MOVEMENT)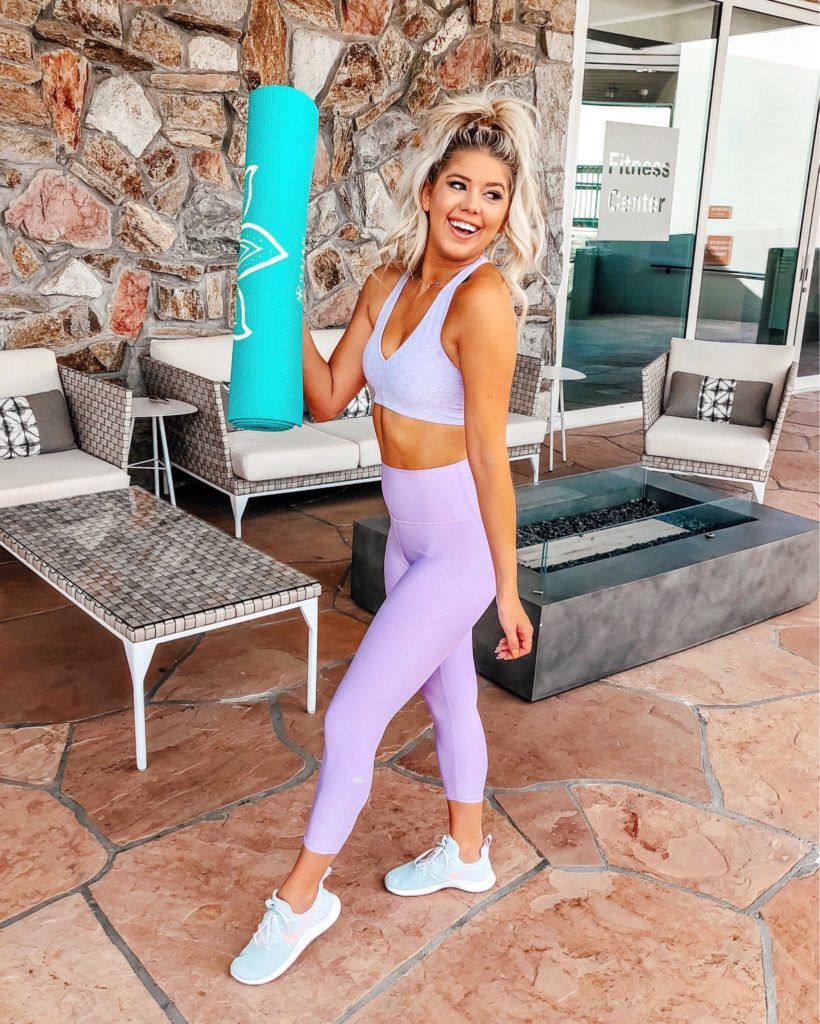 Civana believes that an active body is a healthy body. I couldn't agree more! I love that with your resort stay, you have access to complimentary movement and fitness classes each day (all day!). We woke up and made our way to athletic yoga. The class size was perfect and the instructor was so friendly and inviting. We loved starting our day off this way!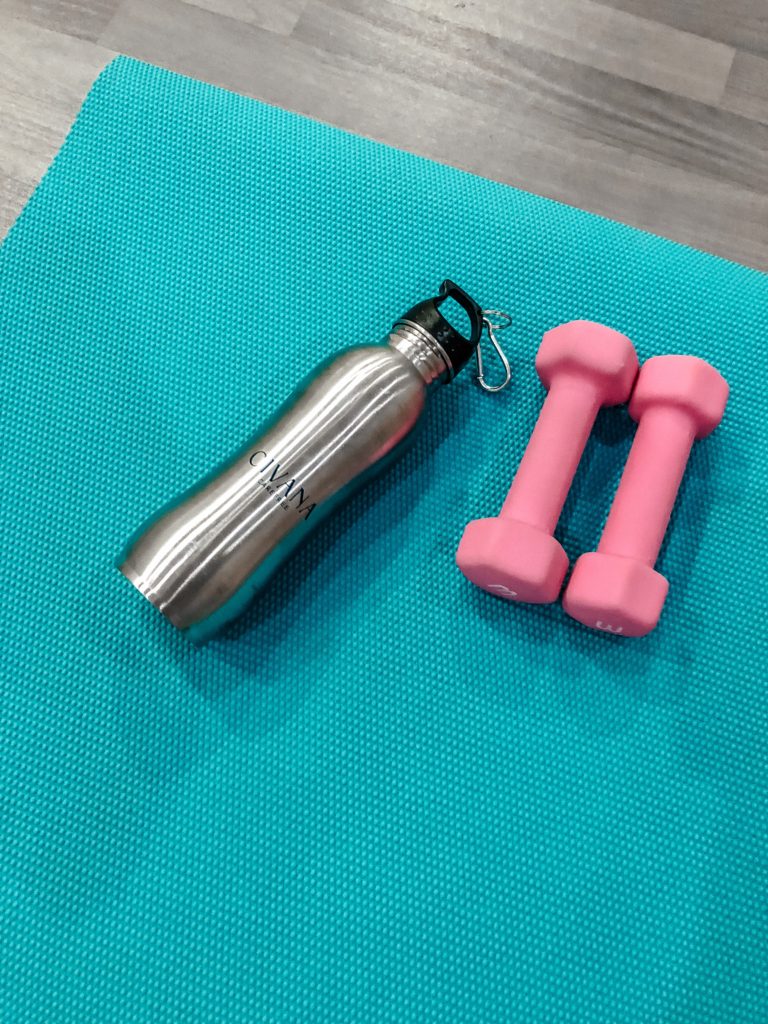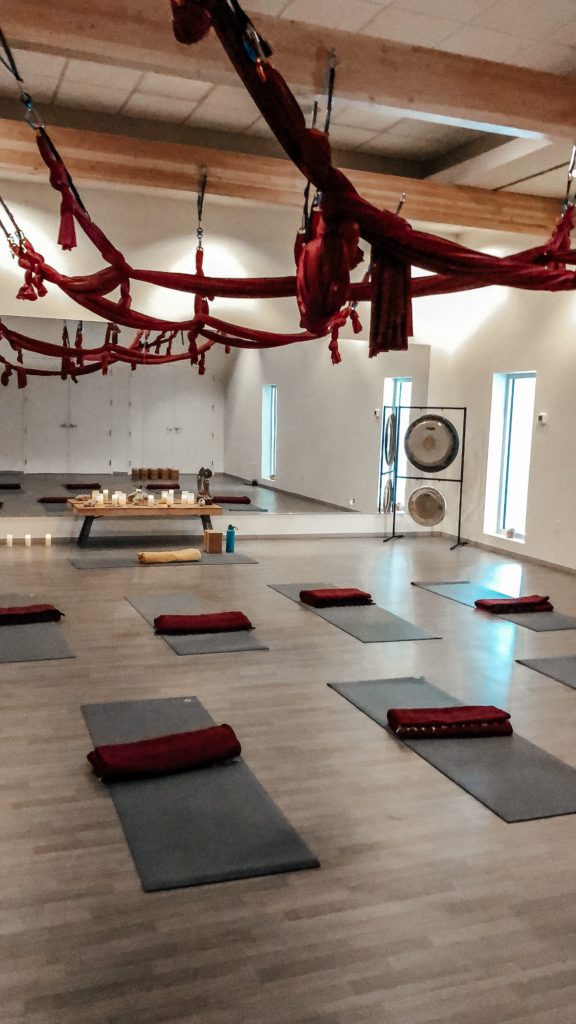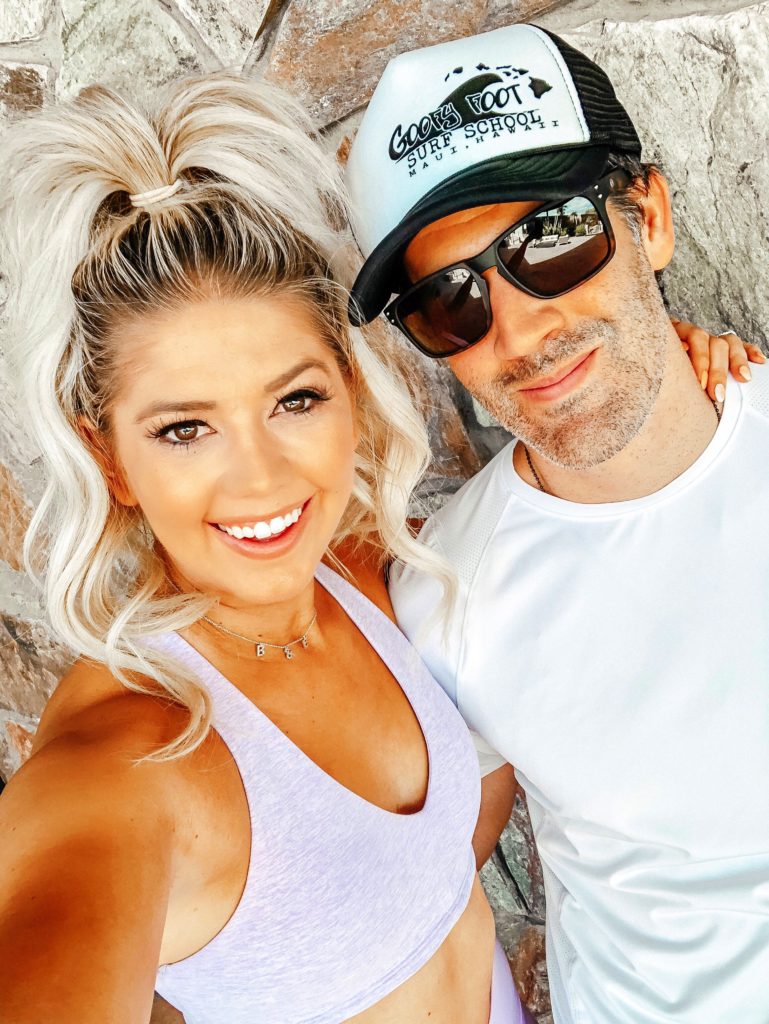 Just love that B wants to do ALL THE THINGS with me. He's the best partner. He's good at yoga too! 😉
More of the Resort – Fitness Center (MOVEMENT)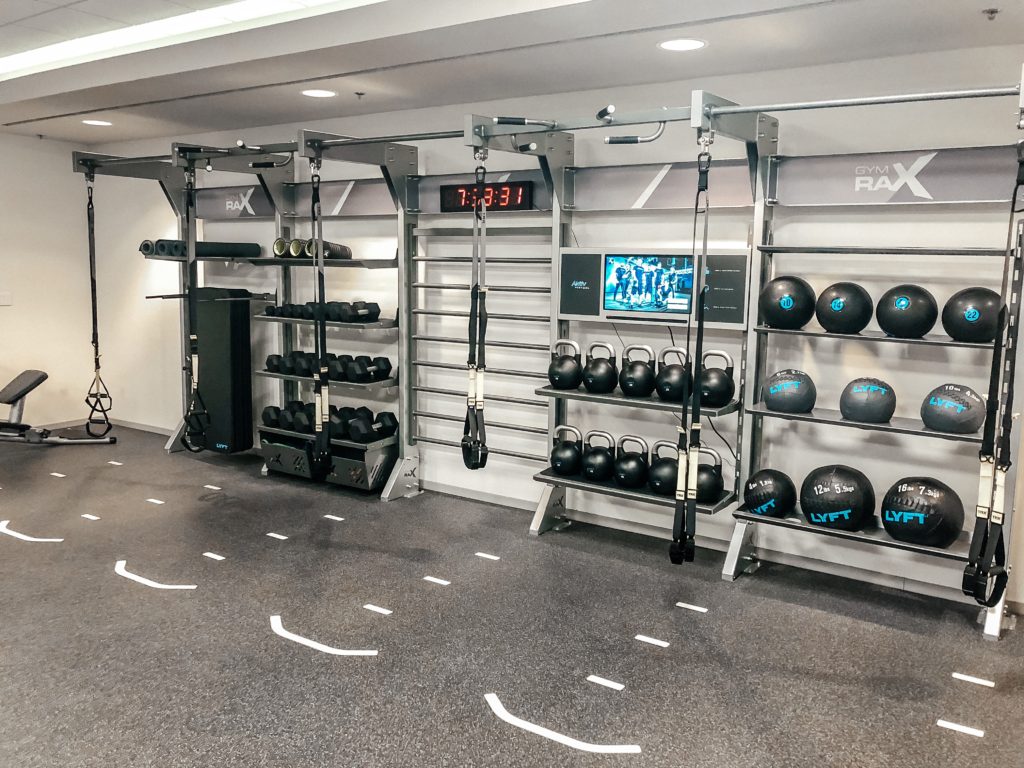 We were super impressed with the quality of the fitness center. It's so up to date and clean. They offer everything you could need in a resort gym. B even showed me some tricks one night after dinner. You can see more of our stay on my Instagram highlight!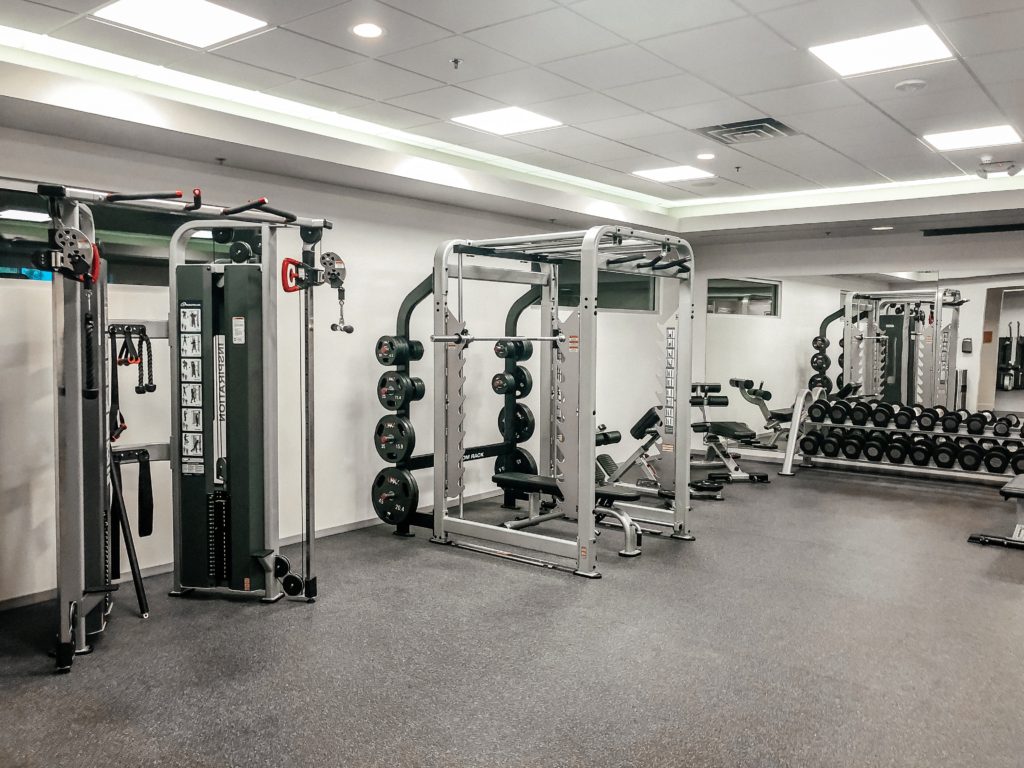 More of the Resort – The Pool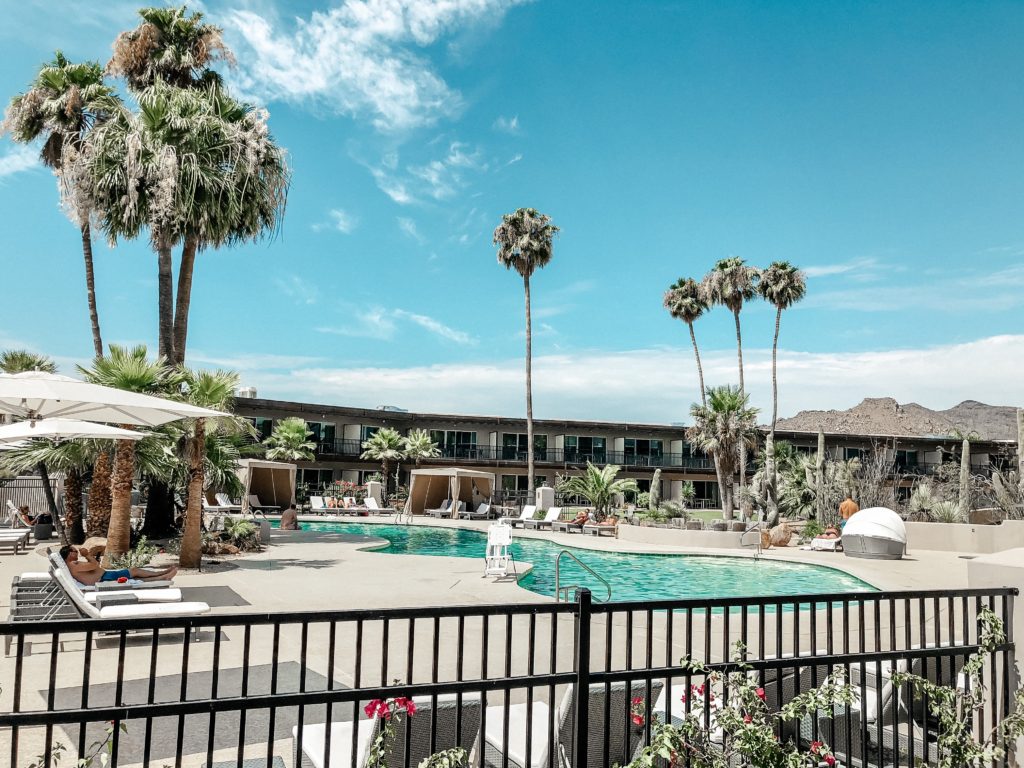 And let's not forget the pool! No resort is complete without a gorgeous place to take a dip. I love the quiet feel of the pool. With beautiful lounging spots and a stunning mountain backdrop, we could have spent all day poolside here!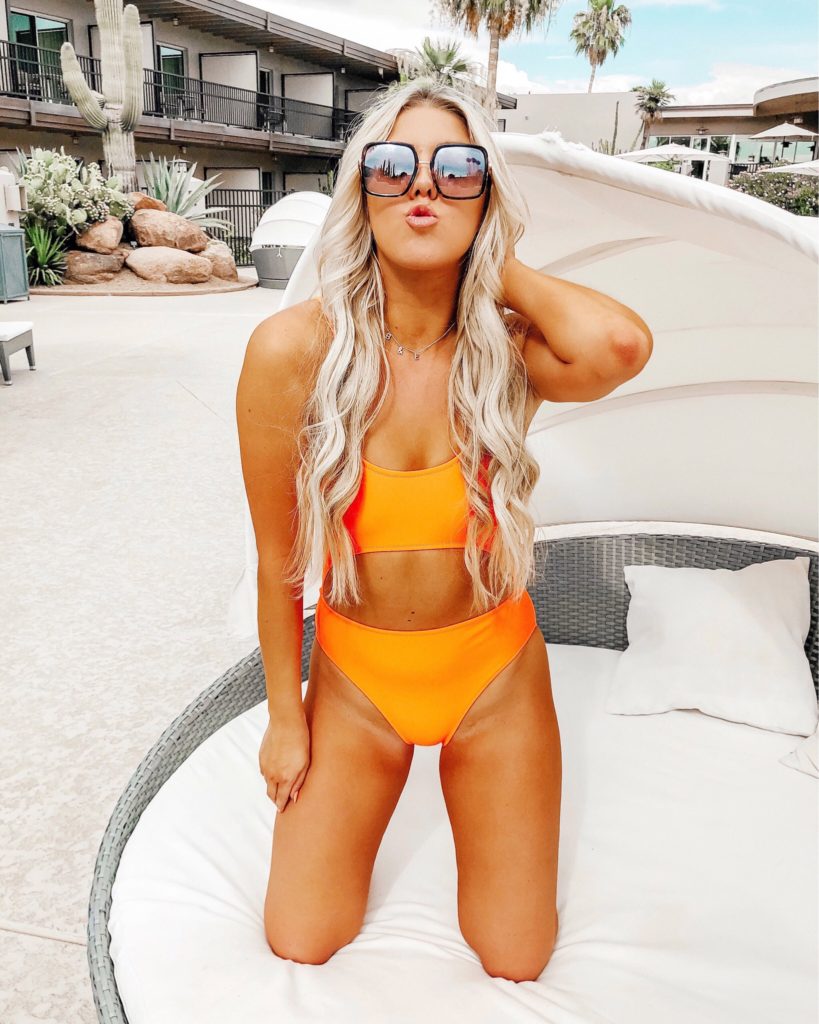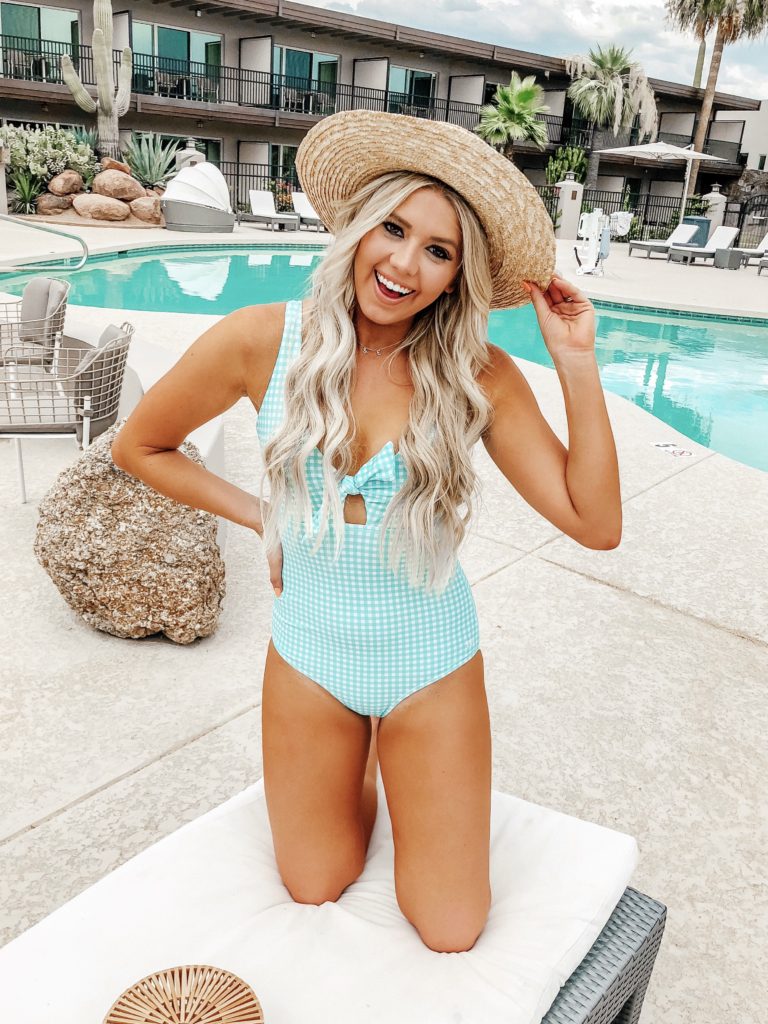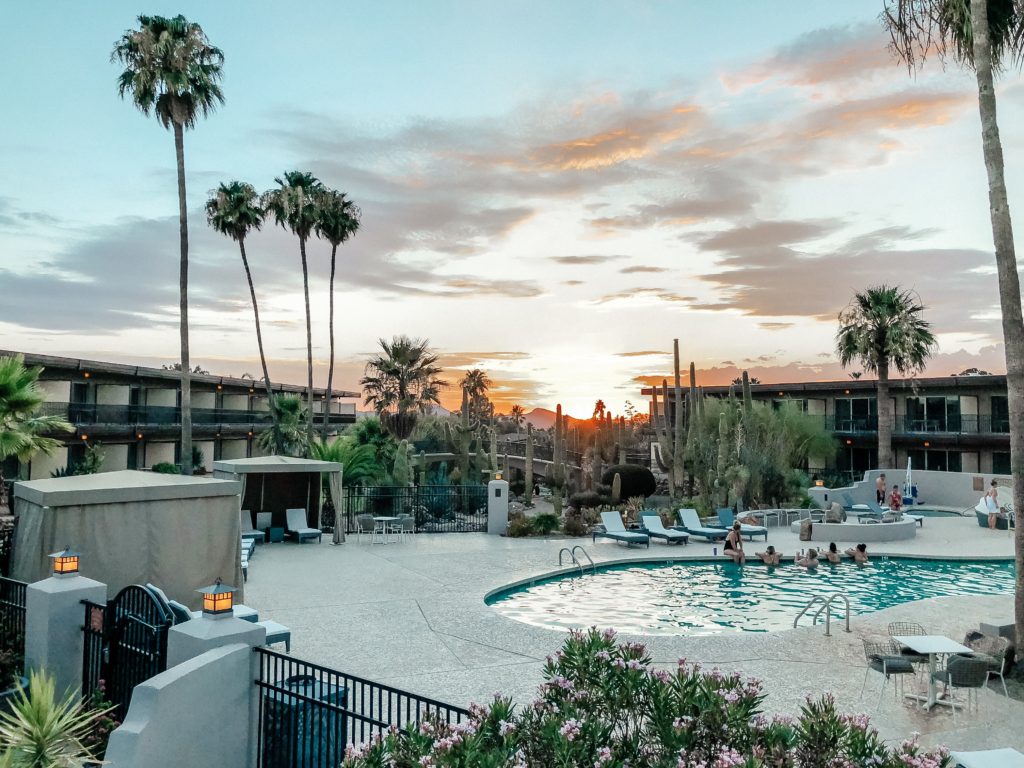 Overall Experience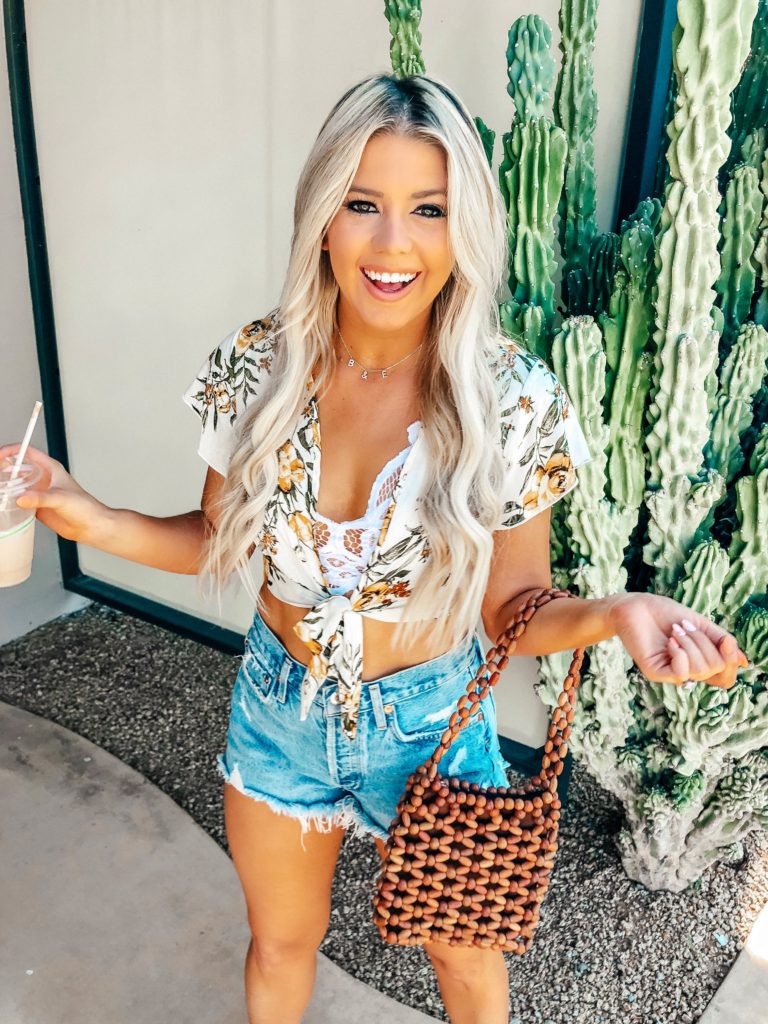 Overall, we truly had the best experience! If you are looking for a place to unwind, relax and leave feeling refreshed, this is your place!
I love that the resort strives to focus on their four pillars. I truly felt that all four were well-represented and centered throughout our entire stay. It was so dreamy that we didn't want to leave!
Currently you can use the code SOCIAL19 for 25% off your stay. This offer is valid now through the end of 2019!
Thank you to Civana Resort and Spa for hosting us for the weekend!