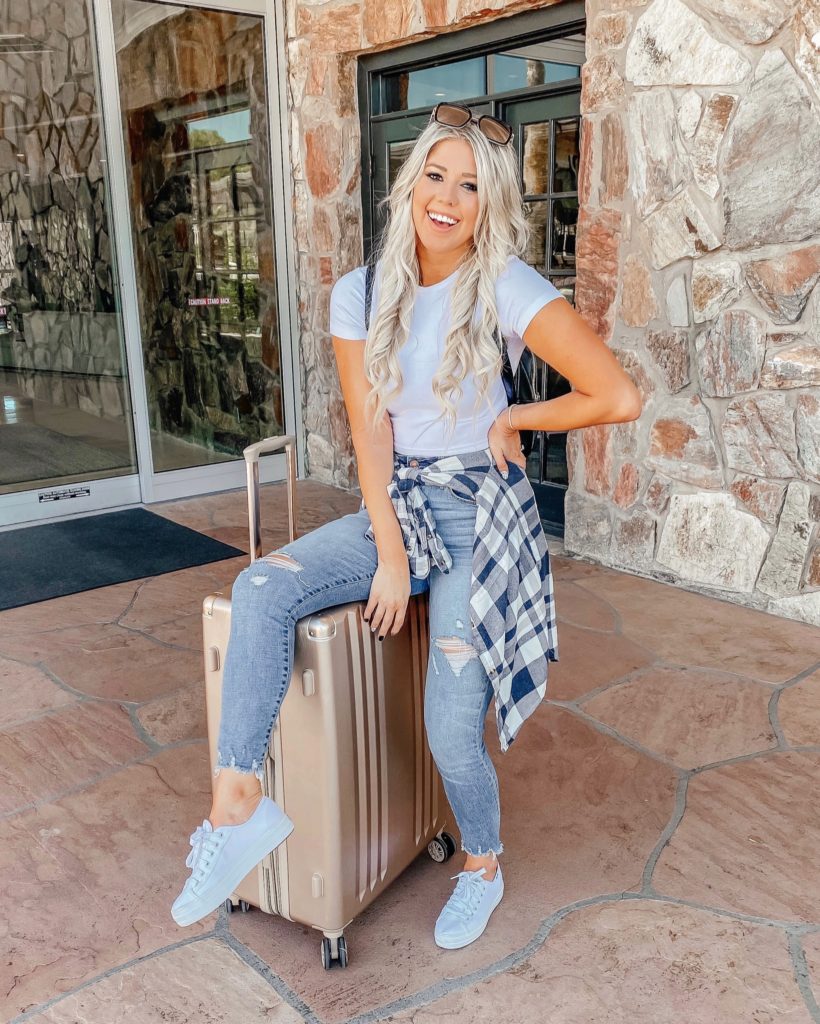 About a month ago, I had the privilege of planning my best friend's bachelorette weekend! I have known Shannon for almost 16 years and she was my very first friend when I moved to Arizona. We were going into our junior year of high school, and she was assigned to be my student ambassador to welcome me to the school. She has been my bestie ever since! I felt so honored to plan this amazing weekend for her. We are super similar in regards to what we like – especially when it comes to weekends such as these. Shannon planned my bachelorette weekend five years ago and I knew that I wanted to plan a very similar weekend for her: Low key, relaxing and secluded!
I immediately thought of Civana Resort, Spa and Sanctuary! Brad and I stayed there a few months back and loved our time. You can read about our couple's stay here. When I reached out to them about potentially hosting Shannon's weekend here, they were beyond helpful. Amanda was an absolute dream to work with! She literally came up with an entire itinerary for our stay. I mean, what?! She had everything from dinner to brunch, yoga classes and hikes, and even a poolside cabana and spa day. I didn't have to lift a finger or organize any of it! It made planning the weekend an absolute breeze. I was able to relax and enjoy my time there even though I was the host!
If you are looking for a secluded, relaxing and breathtaking stay for your next bachelorette (or girl's weekend), I highly recommend Civana. Below is a complete breakdown of our stay and all the fun things we did. They even shuttled us to a nearby western bar for a night out! The absolute perfect weekend!
Arrival + Room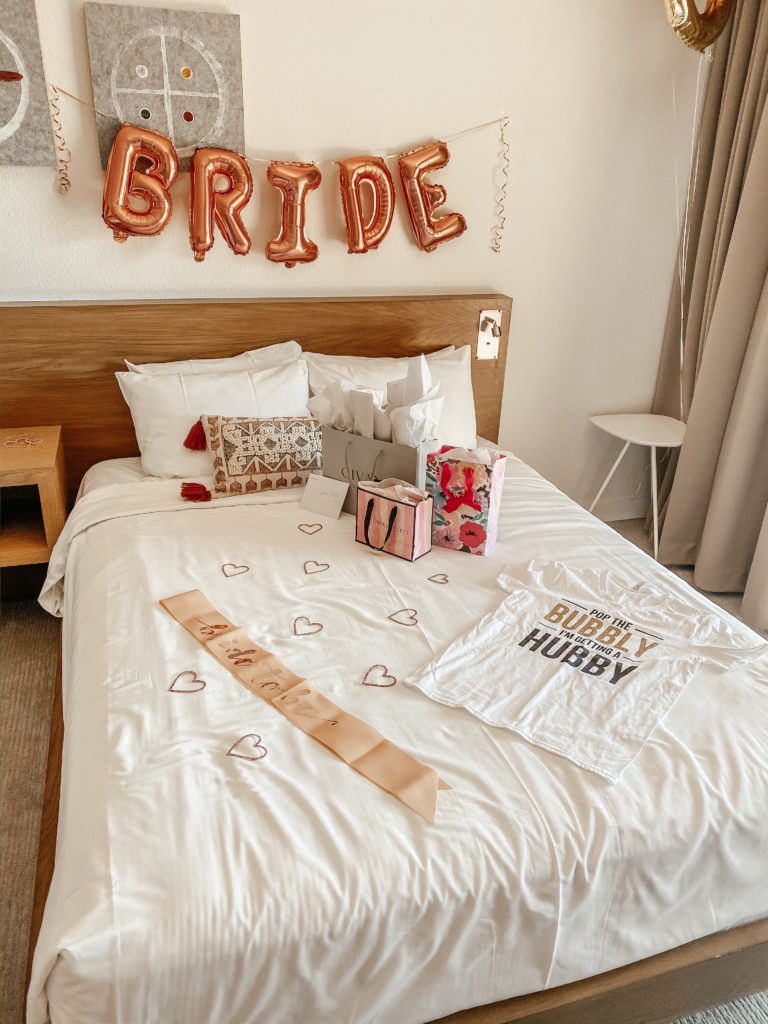 Before the bride arrived, we decorated the room to make things girly and fun! I of course hit up Amazon and ordered all of these fun decorations. It was simple and easy. Amazon has so many great options for bachelorette decor. And you can't beat the prices or Two Day Prime!
I love how bright and modern the rooms are. The natural light coming into the room is rare and surprising! And the beautiful desert backdrop off the patio is out of this world. You truly feel like you are away from town and off on a mini vacay!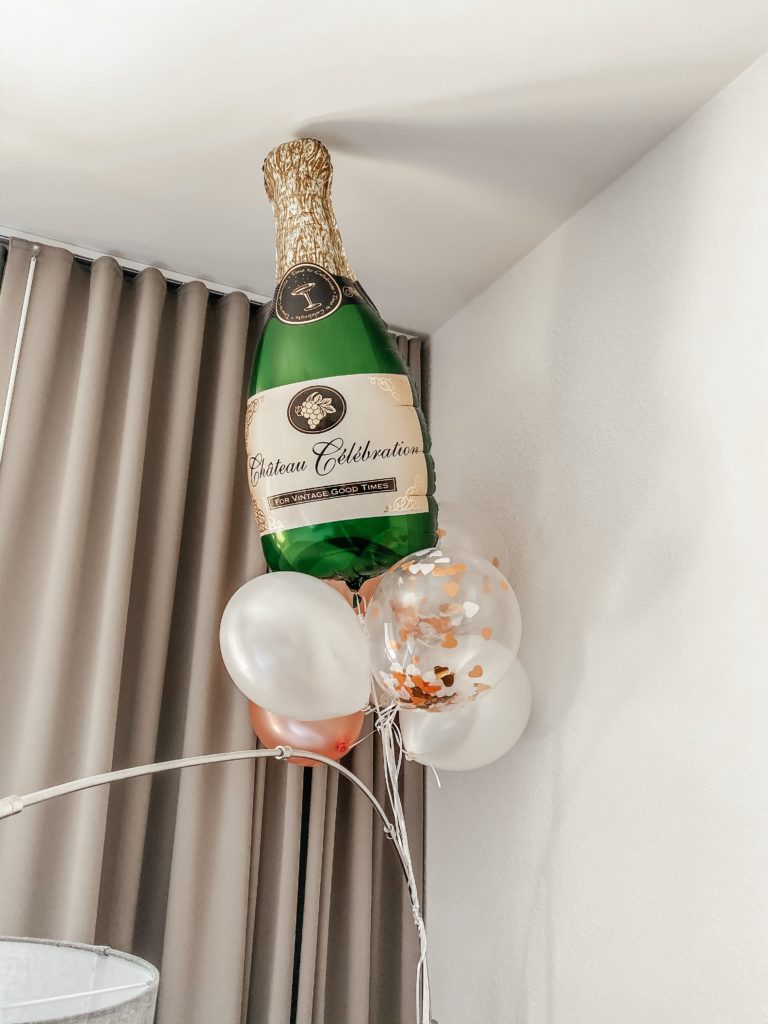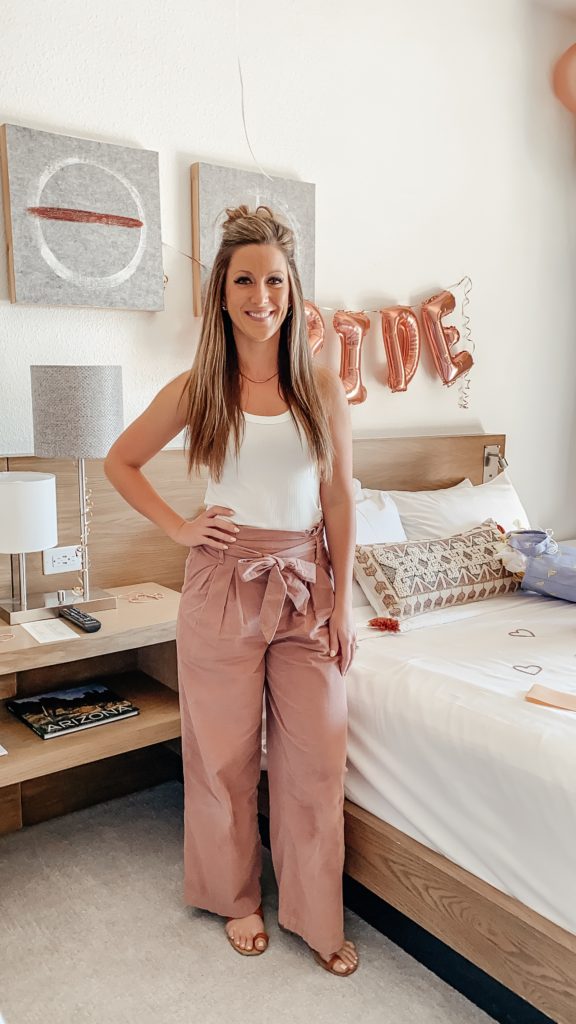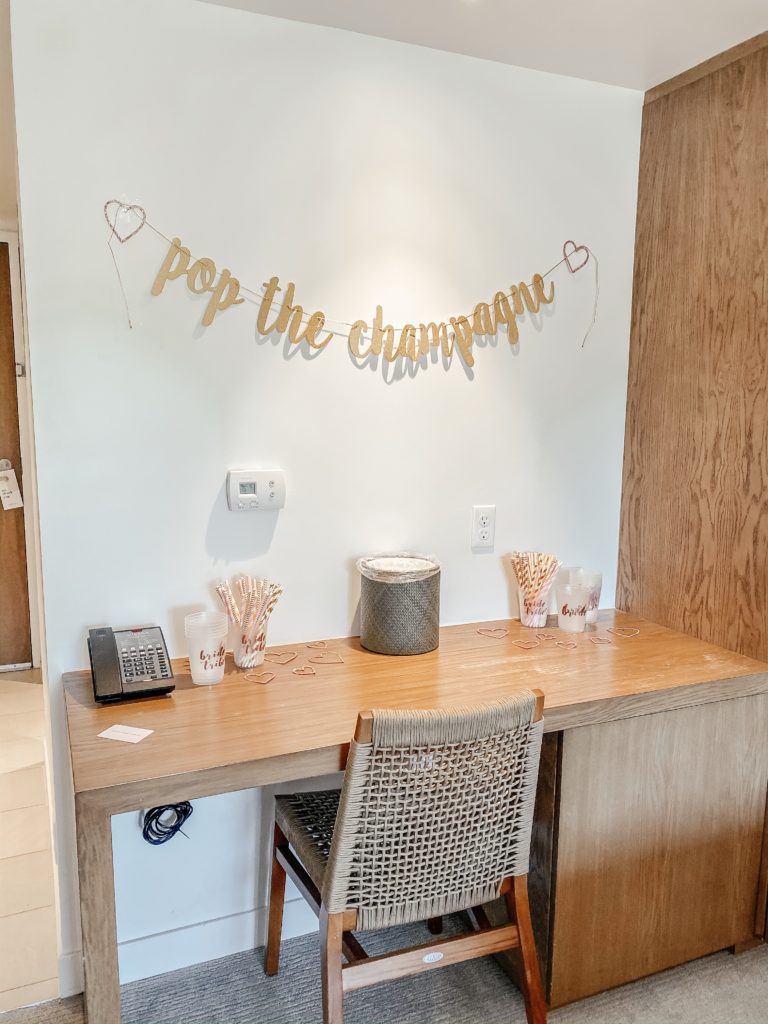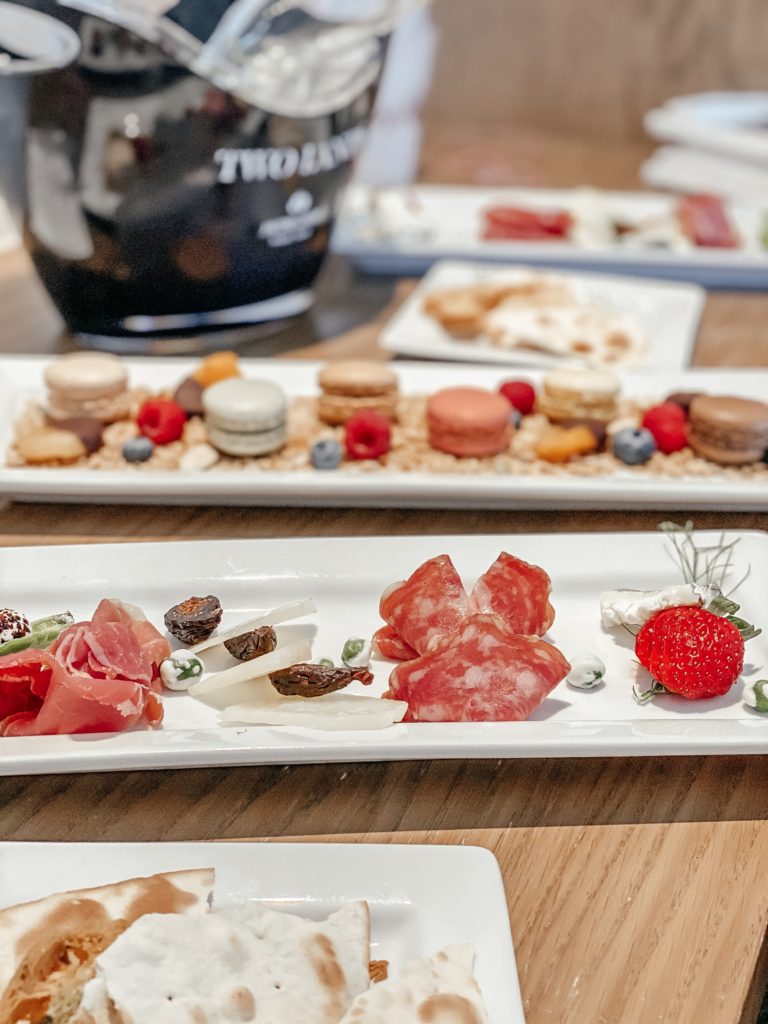 Not too long after Shannon arrived, Civana sent up a sweet and tasty treat! We had a charcuterie board, macaroons and we popped some champagne. It was the perfect start to the party!
We enjoyed our snack, grabbed some champagne to go (with the cutest Amazon cups!) and took a walk around the property. We wanted to keep things low key until dinner and our fun little outing ahead!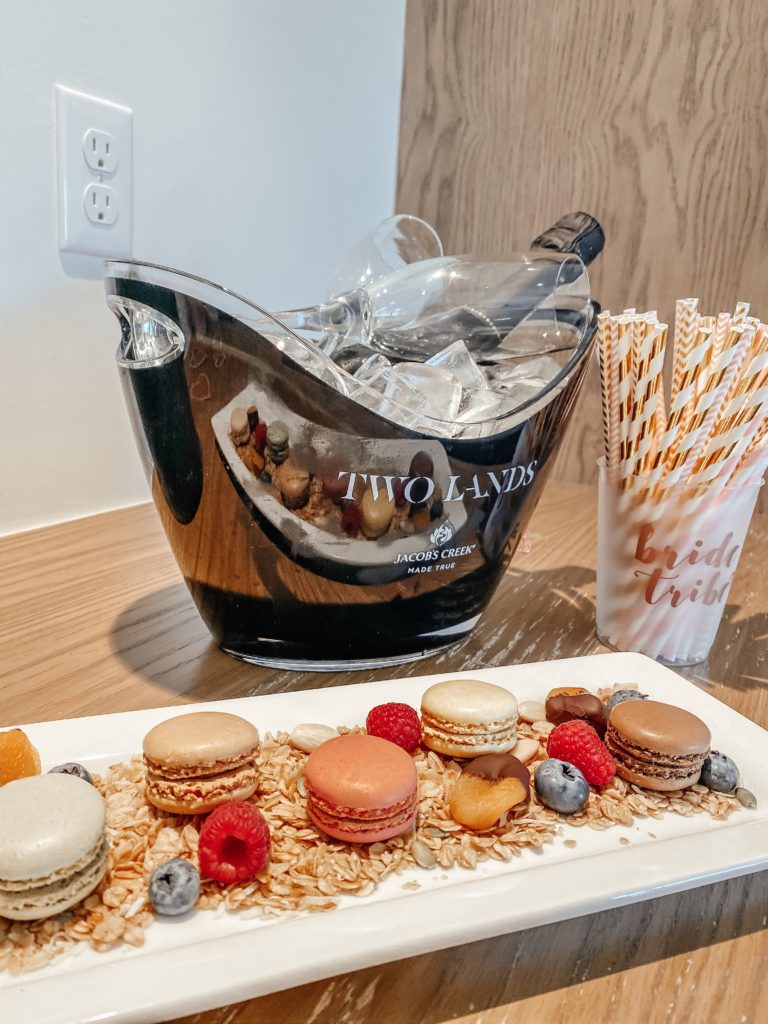 Dinner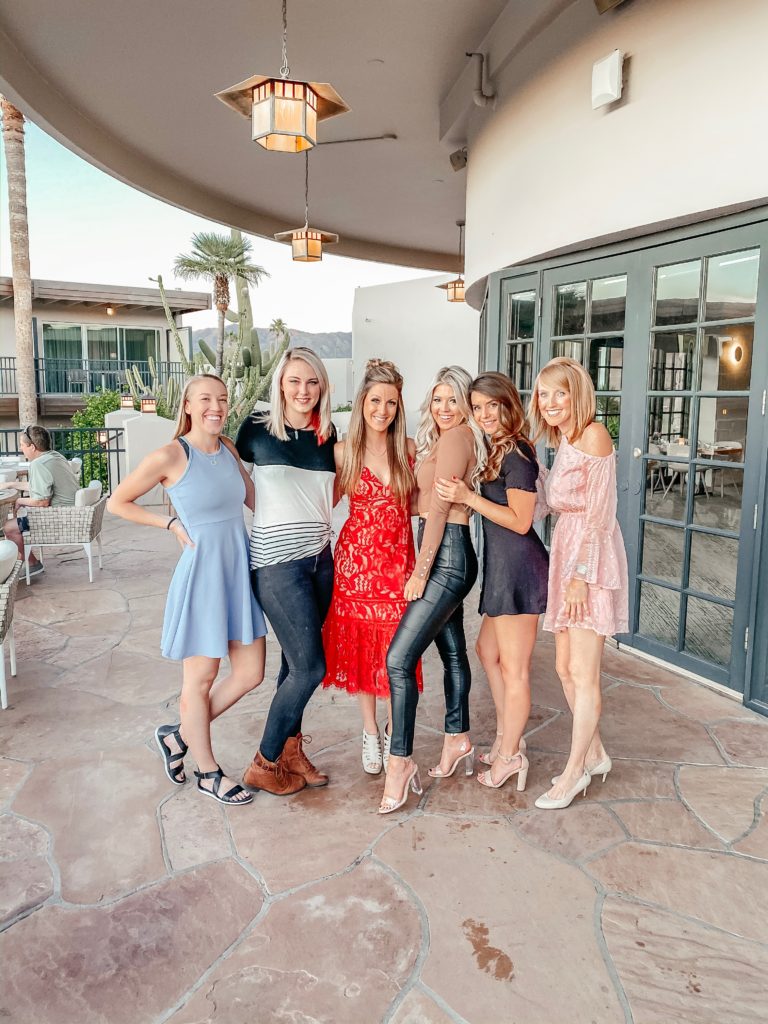 One of my favorite parts of any getaway: the food! Civana does not disappoint when it comes to fine dining. We ate at Terras. We had the perfect table out on the patio right before sunset started. It was absolutely stunning to watch the sun go down over the desert. You just can't get sunsets and views like that in Phoenix. It was so dreamy!
Terras, led by executive chef, Justin Macy, uses seasonal, local ingredients and bright flavors to provide healthy and unique dishes. I am always blown away by their presentation and flavors! They also have some of the prettiest and tastiest cocktails.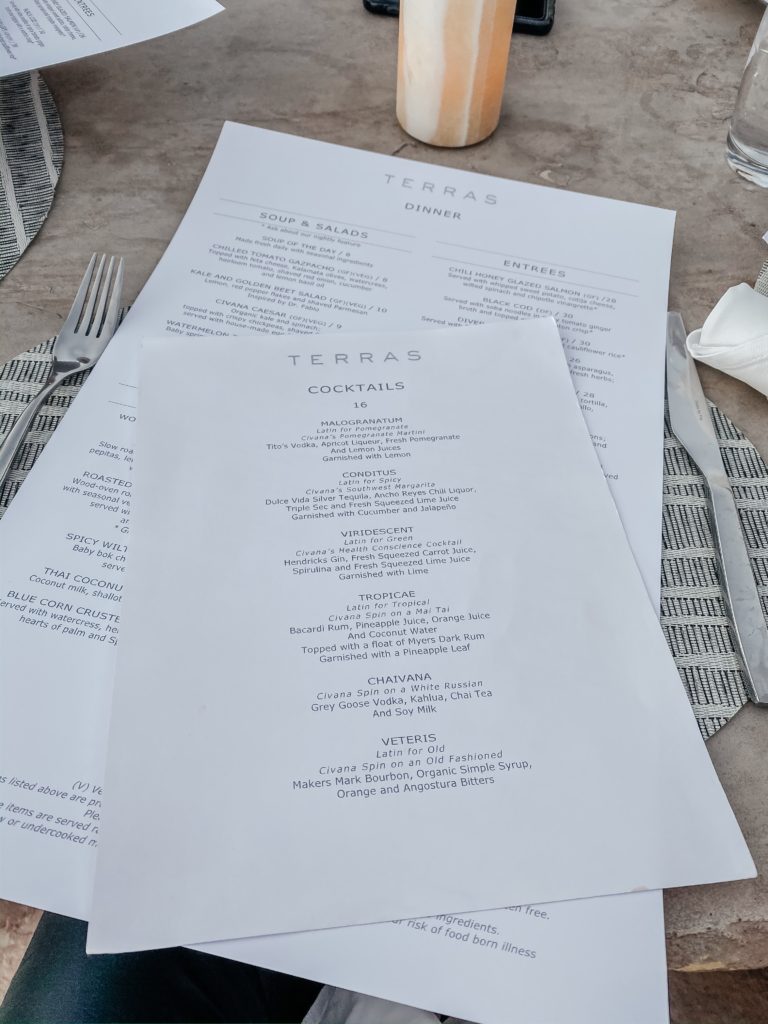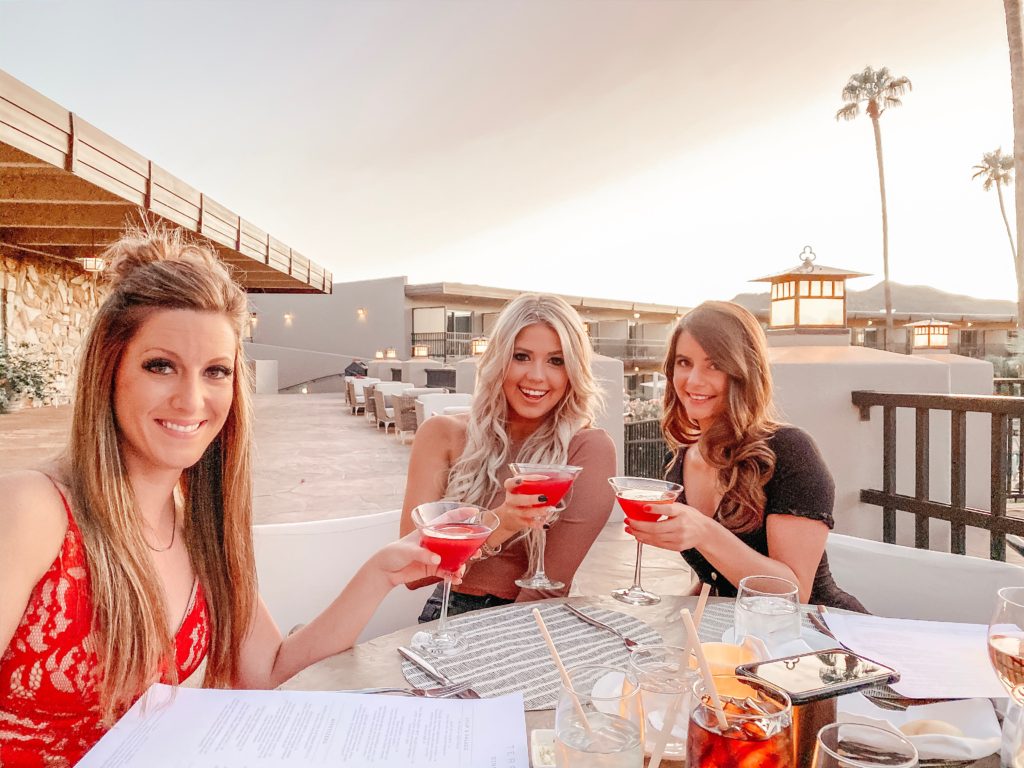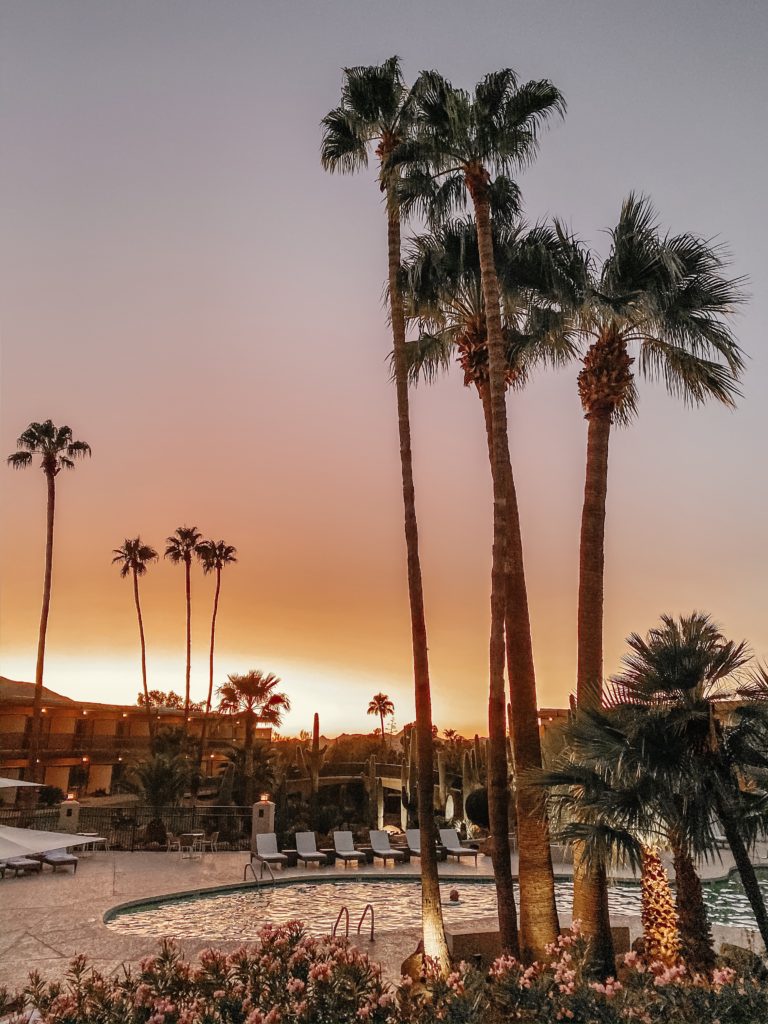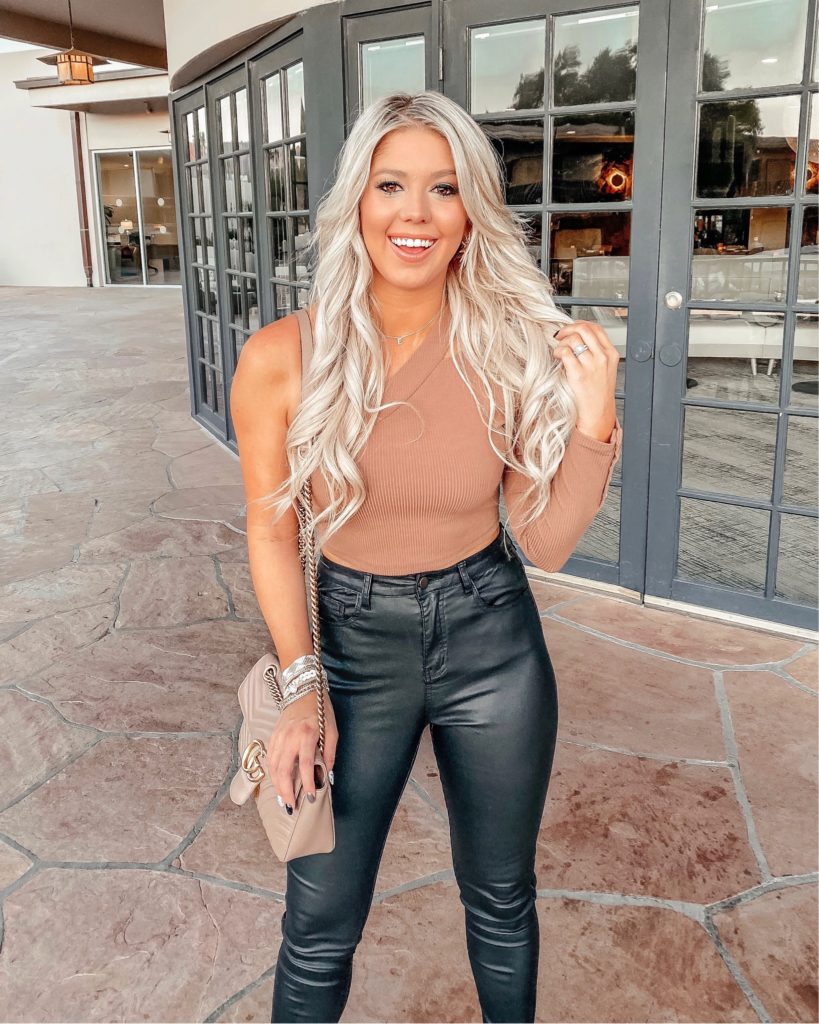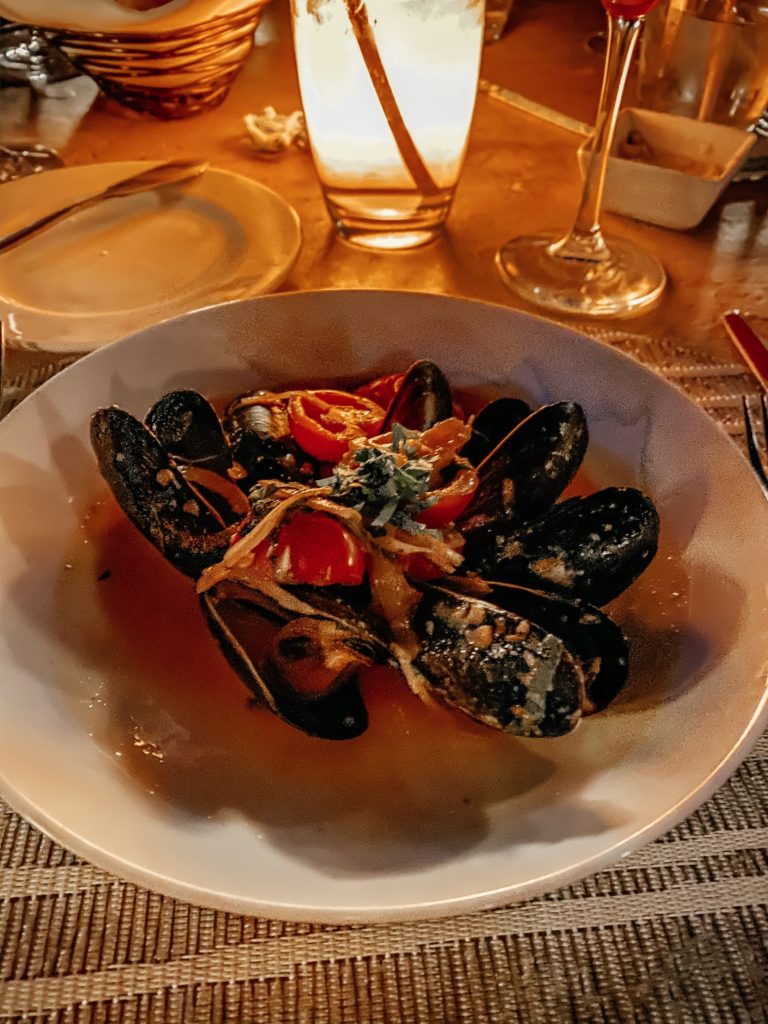 You can just see how amazing the sunset was that night! Look at that orange light. Had to capture a couple pictures of some of the amazing cuisine we enjoyed. We each had our own appetizer and entree. Above is a snap of the Thai Coconut Mussels that I chose. Coconut milk, shallots, garlic, sambal and fresh lime contribute to the most delicious appetizer.
For my entree, the Tenderloin. A six-ounce grilled filet topped with balsamic onions and served with wilted spinach and wood-oven roasted carrots. It was cooked to perfection!
I love the assortment of meals they offer at Terras. They even have vegetarian options, as well as gluten-free. They have something for everybody!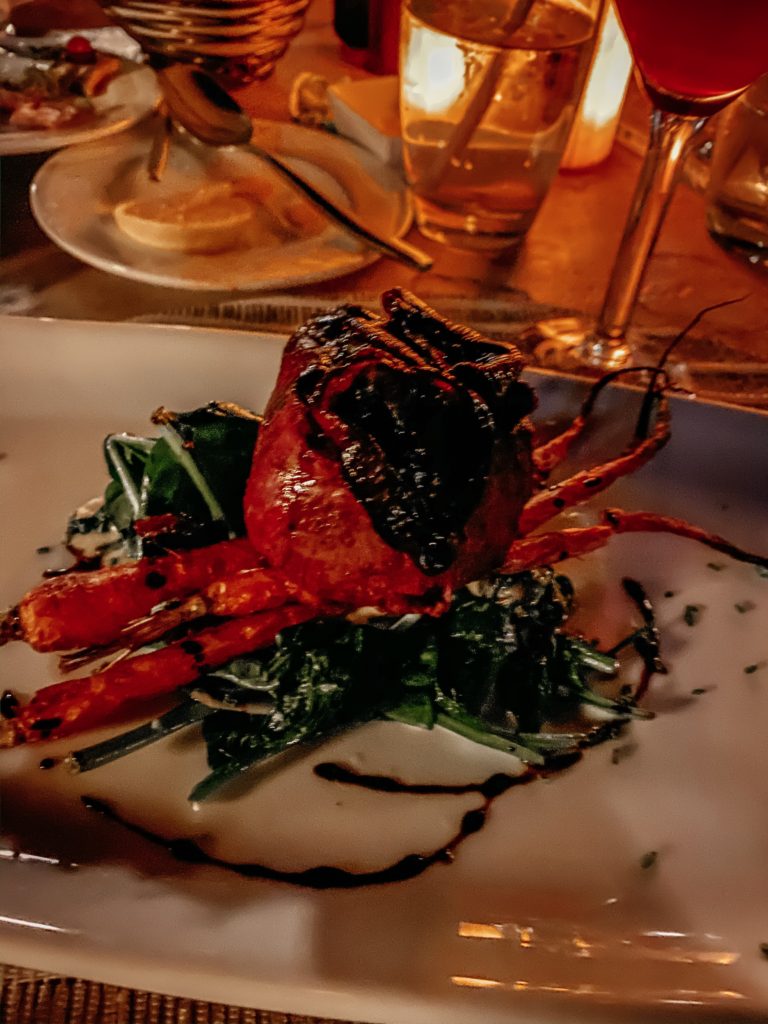 Shuttle to Buffalo Chip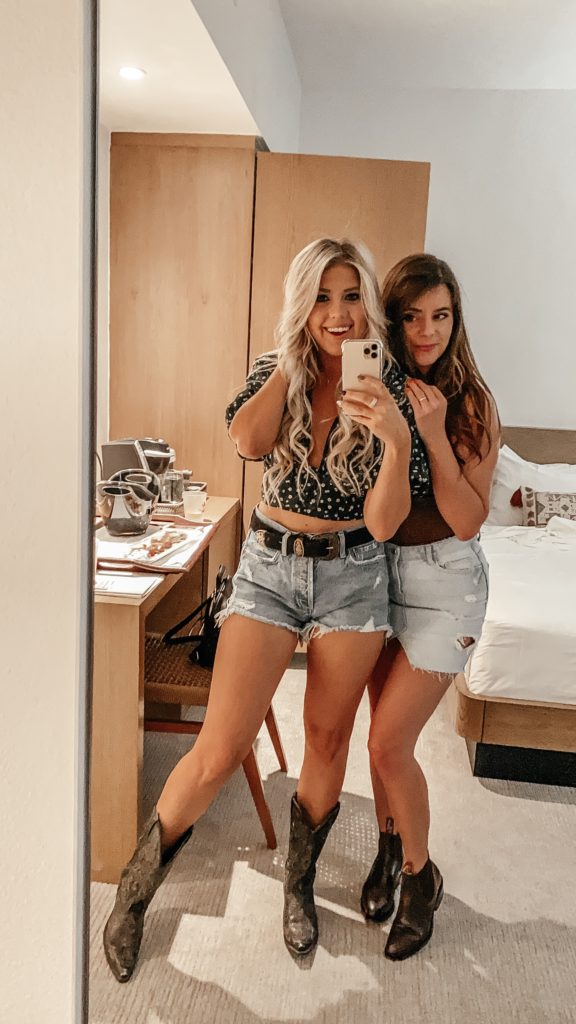 After dinner, it was time to party! Shannon is one of the biggest country music fans. She also LOVES to country dance with her now hubby, Nate! They are so good! When I told Amanda that we were thinking of going to Buffalo Chip (a local, nearby western bar), she gave us a shuttle pick up time and sent us on our way! It was so easy and effortless. With a short three minute drive, we arrived!
We spent the night line dancing and having drinks. Shannon had the best time being spun around the dance floor. While I couldn't get anyone to ride the mechanical bull (myself included), we had the best time laughing, dancing and celebrating the bride to be!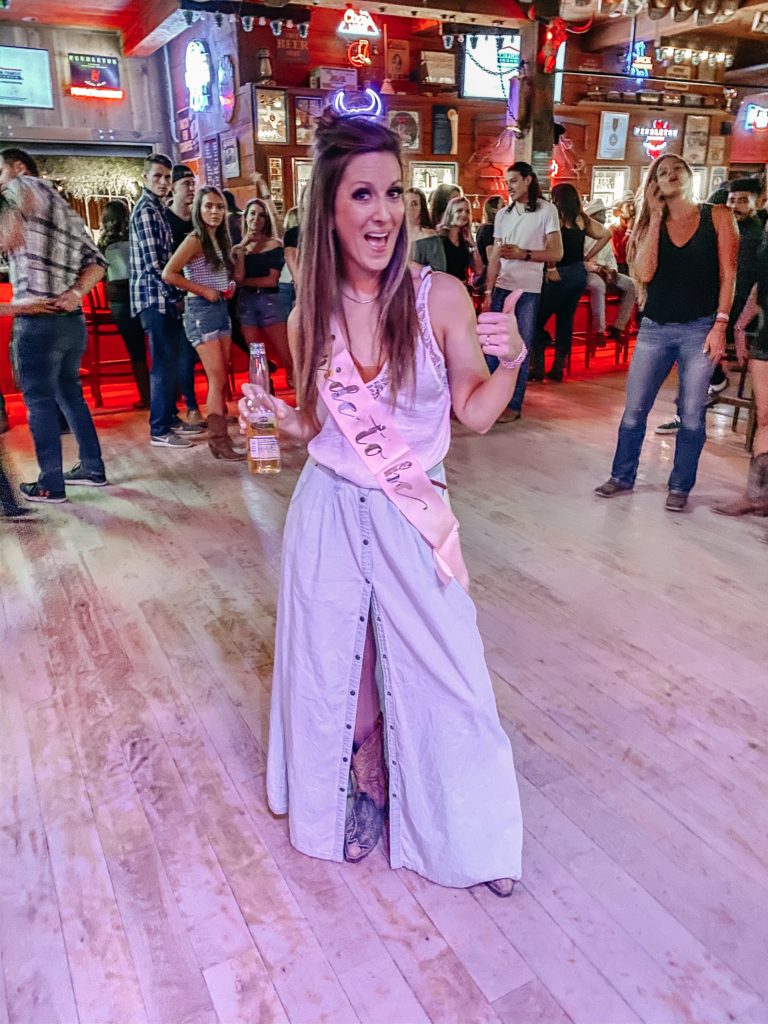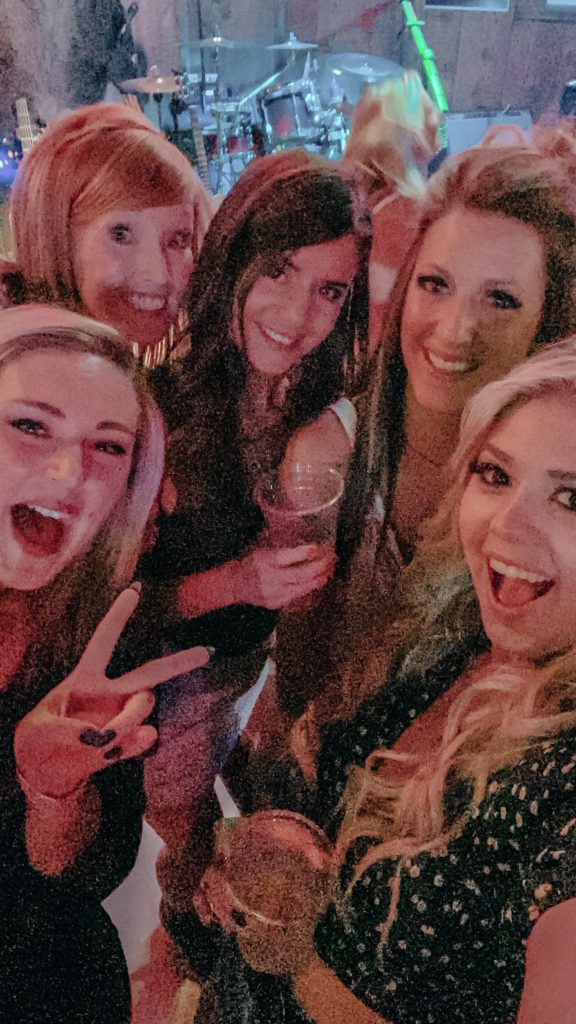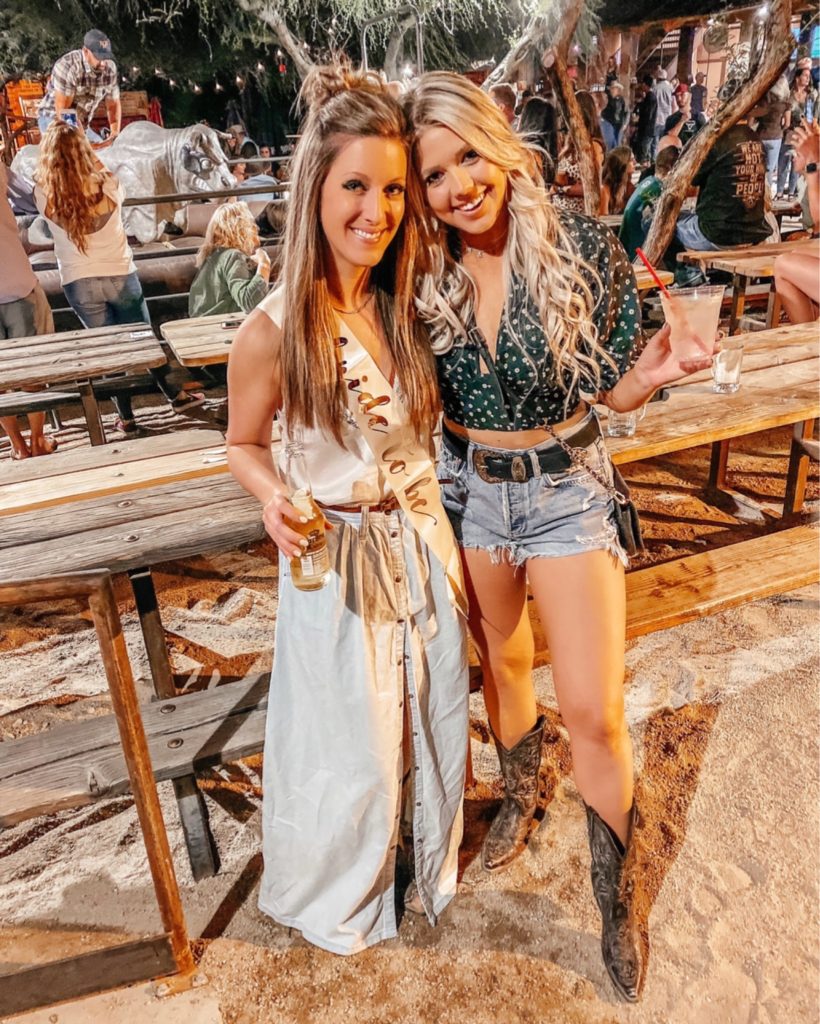 Brunch + Coffee Shop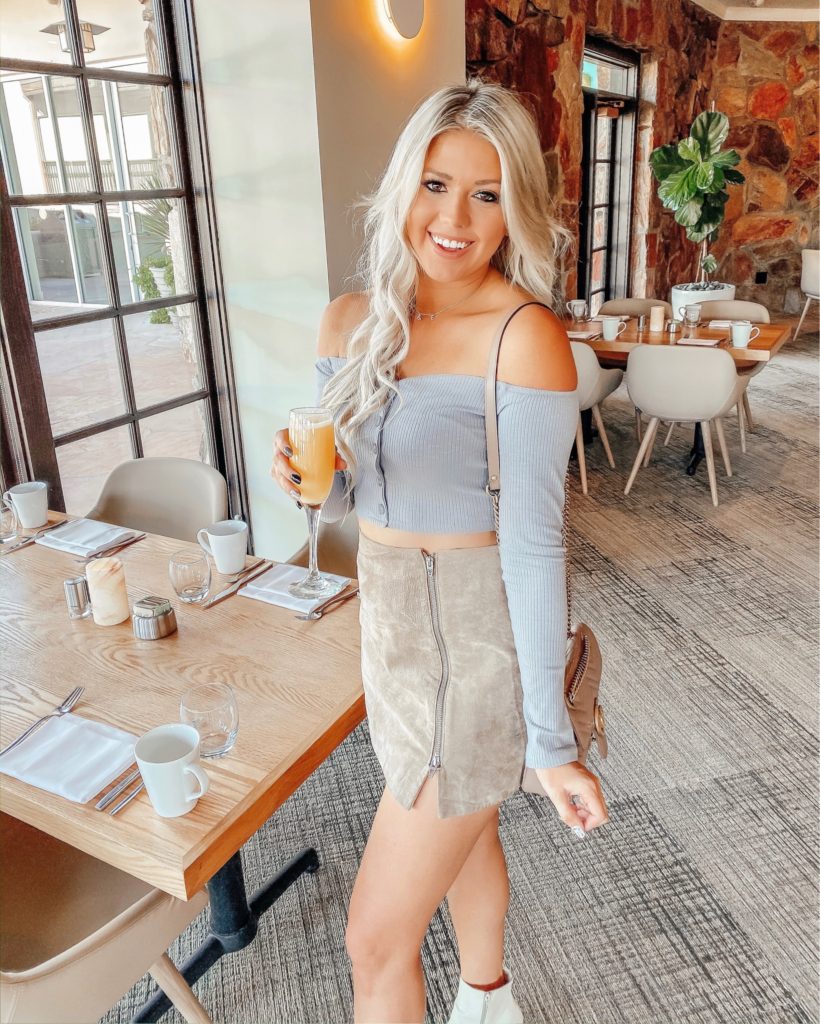 Nothing better after a 2 AM arrival back to the resort and several drinks later, than an all you can eat champagne brunch the next morning.
On Sundays, Civana hosts a Champagne Brunch from 8-Noon. For only $25 a person, you have access to an assortment of yogurt parfaits, an omelet bar, charcuterie boards and more! Don't forget that champagne too! Mimosas all around to curb that slight hangover. 😉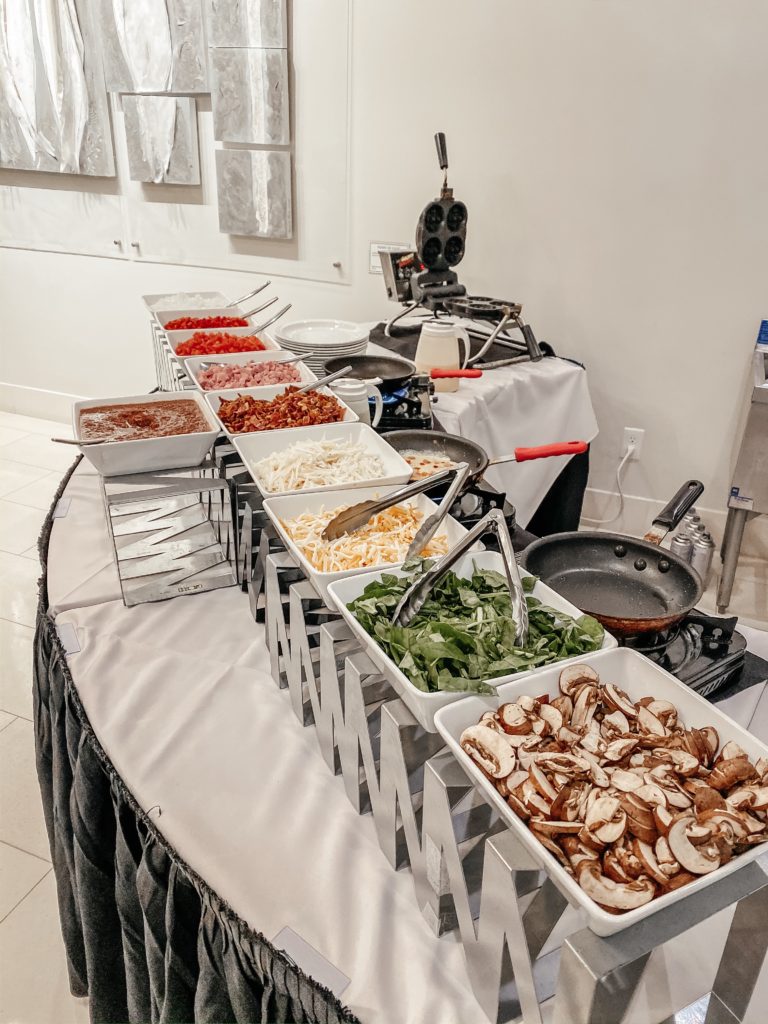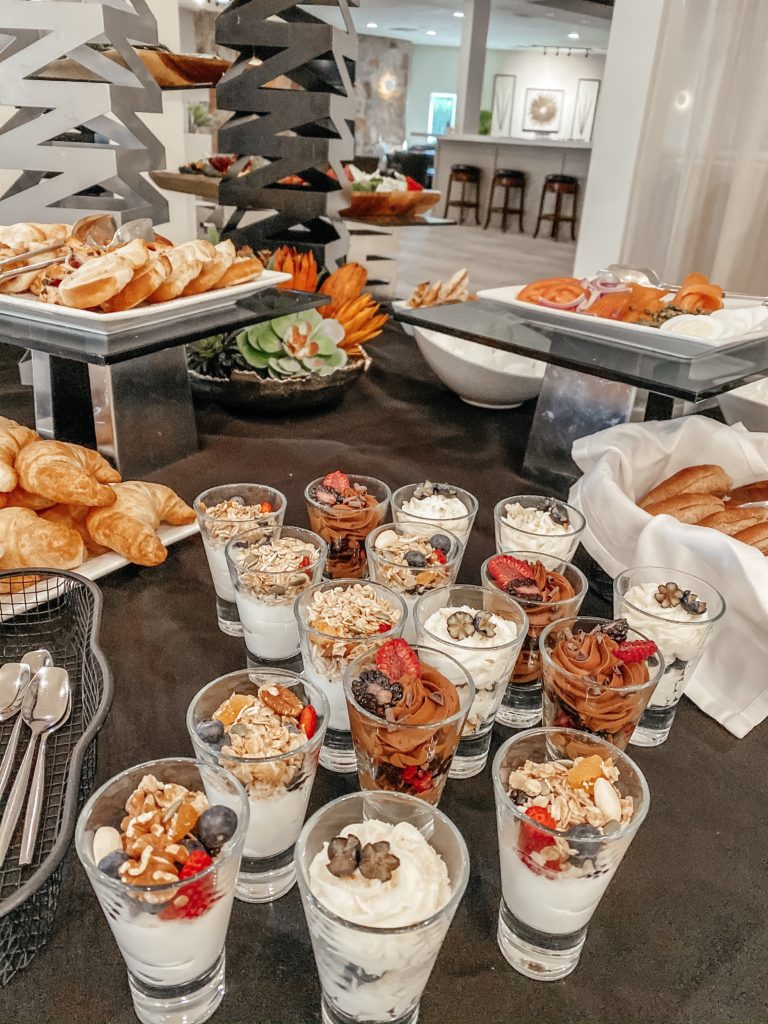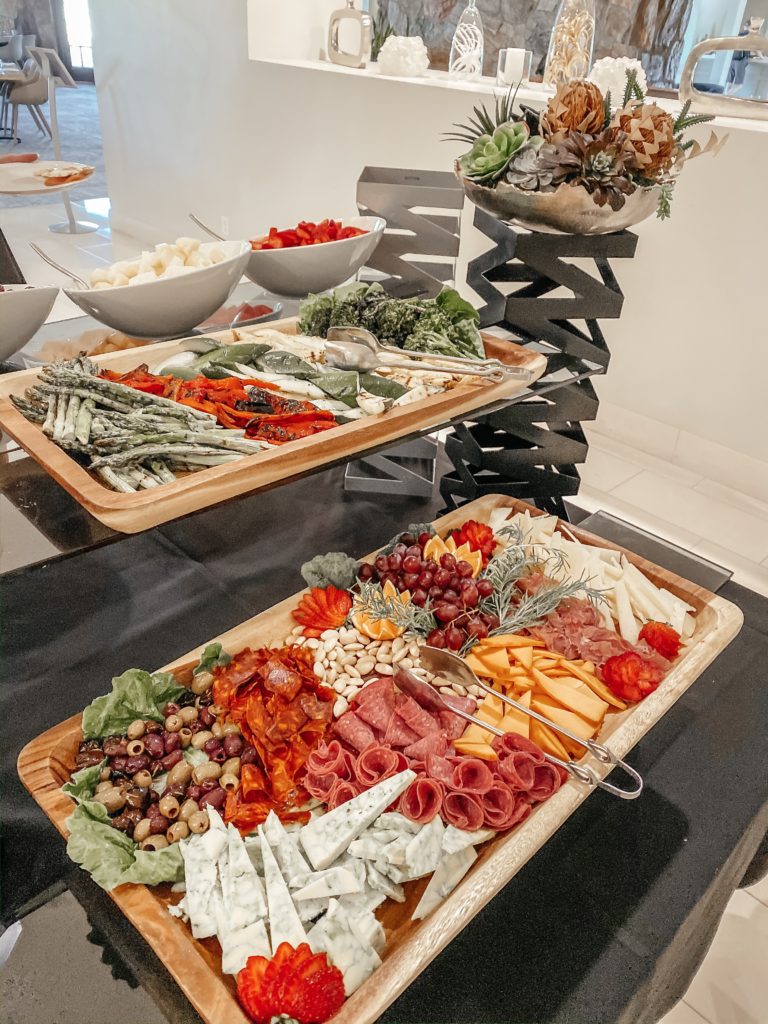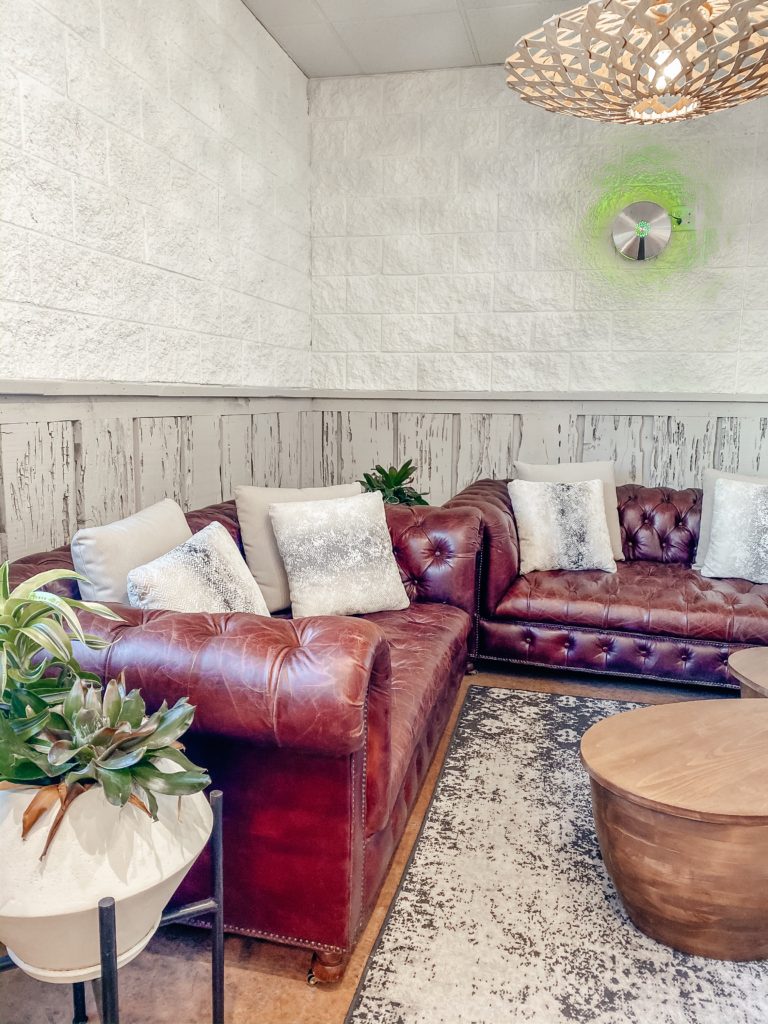 After brunch, we hit up Cafe Meto for some delicious lattes. Located right on the property, the cafe offers tasty small meals and any coffee beverage you could want. Open from 6-3, it's a must stop.
We each grabbed a latte and sat outside on their gorgeous patio area. There is no absence of beauty around the Civana property. Everywhere you look is picturesque.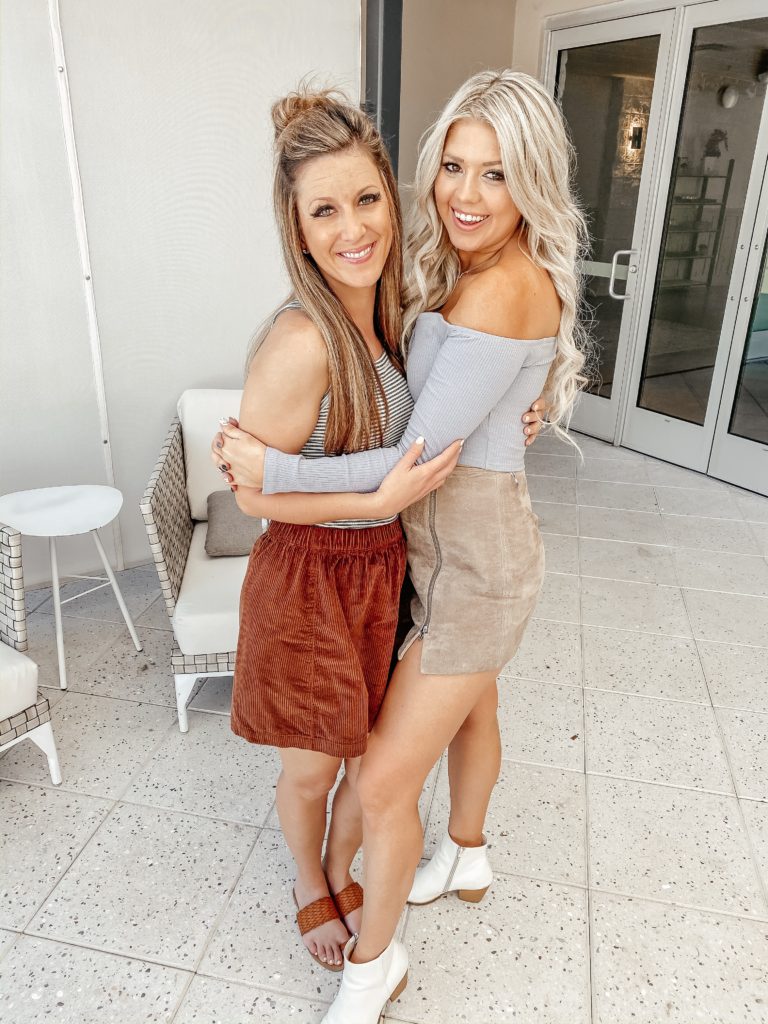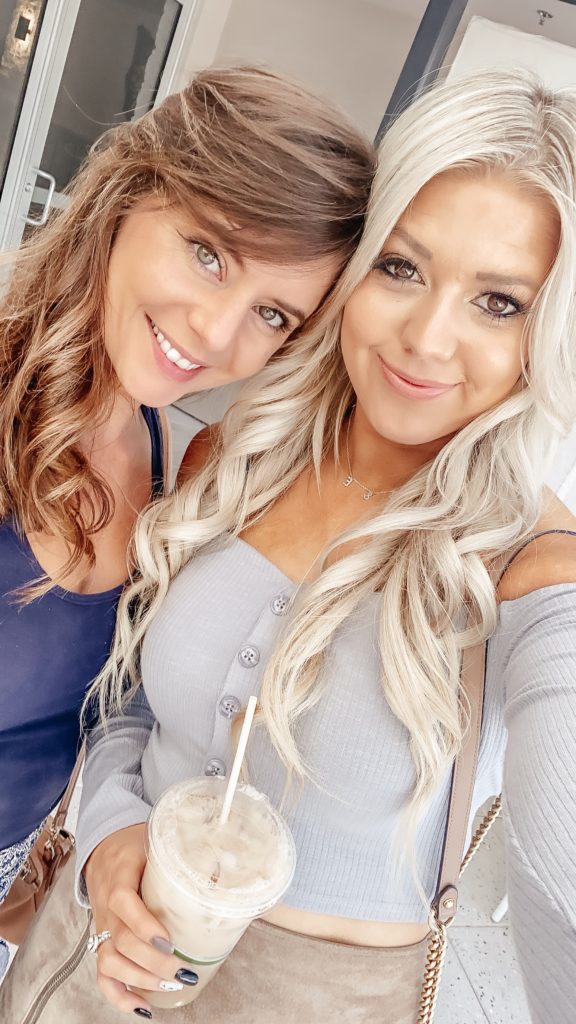 Hike + Private Yoga Class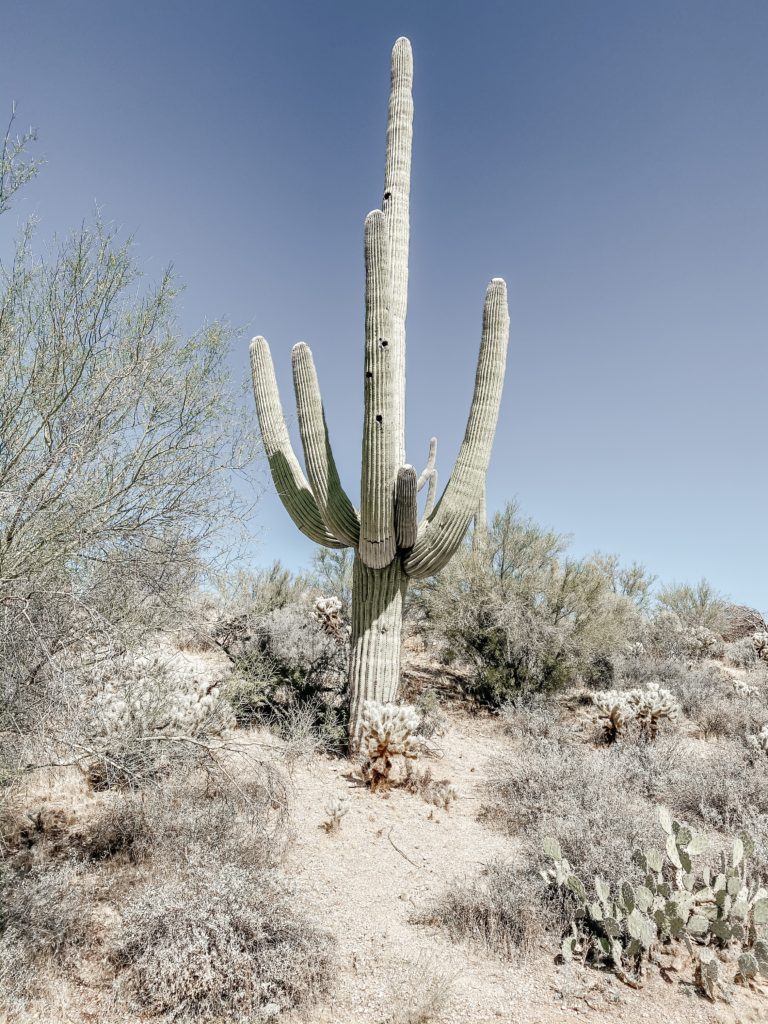 Due to our late night out, we didn't quite make the early morning hike we had on our itinerary. It's so cool that Civana provides a guided hike for it's guests. Not only do they provide hiking, as a guest, you also have unlimited use of their fitness center and workout classes. It's the perfect spot for my yogis!
Since we didn't quite make the hike, we decided to put our sneakers on and take a little walk around the property and adjacent neighborhoods. You know to burn off all those drinks and food!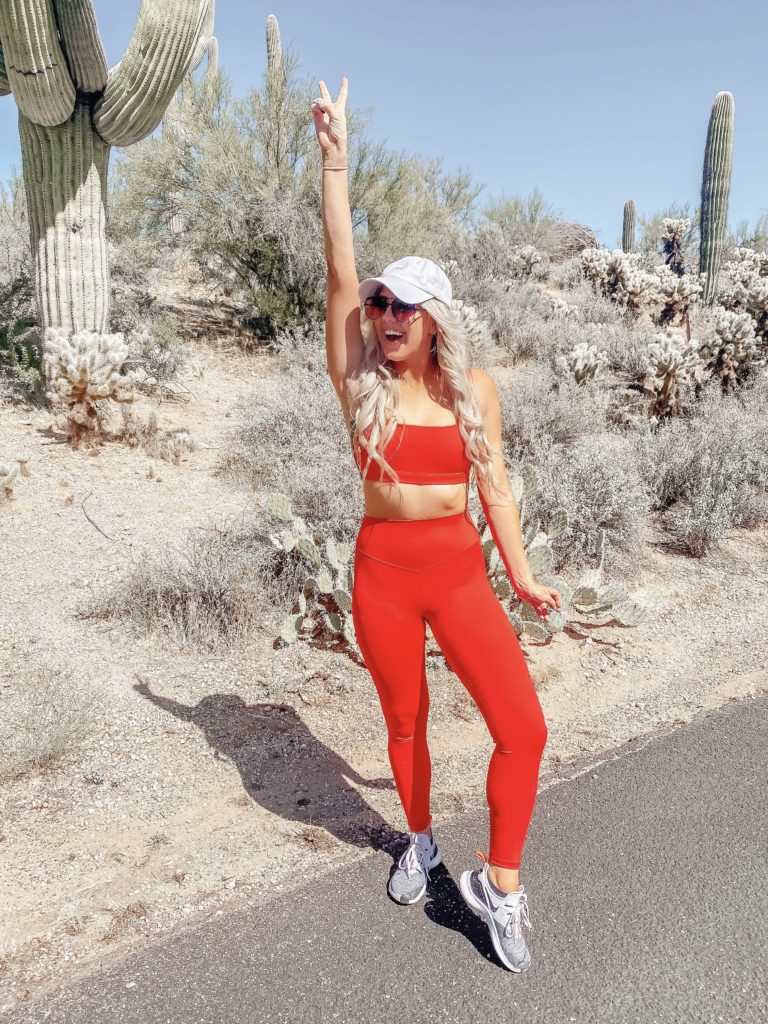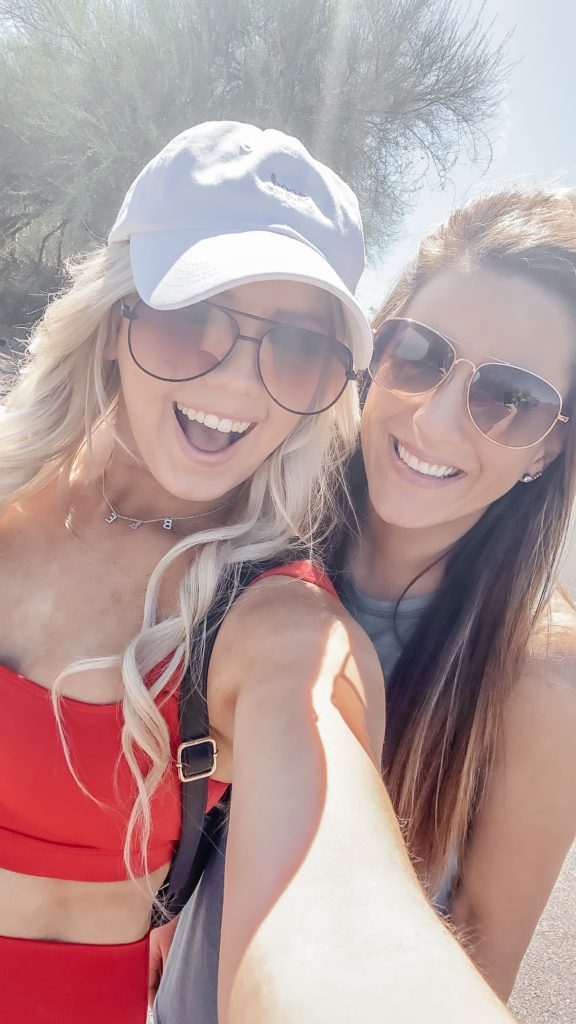 After our hike, we relaxed for a bit and then made our way to our private yoga class. Civana offers a large variety of instructors and types of yoga you can take. Anything from vinyasa to aerial, athletic to wall yoga. We did a combination class that included vinyasa and aerial.
The class was so much fun! It was so cool that they offer the option to do a private class – especially for a bachelorette weekend. So cool to just be you and your girls!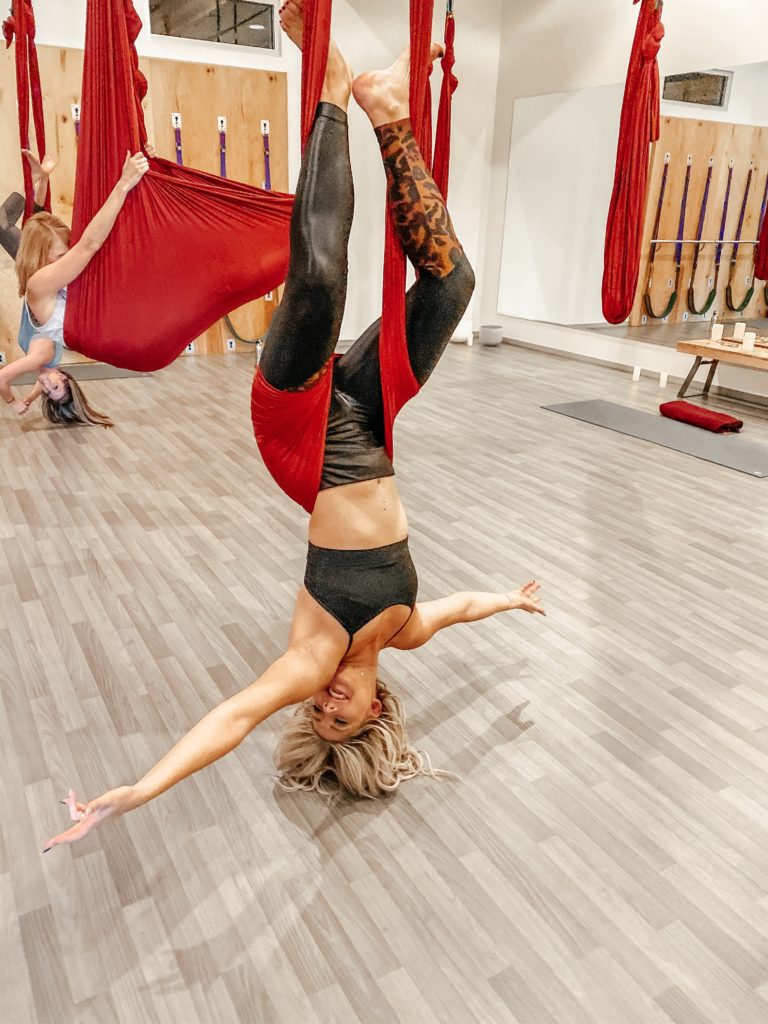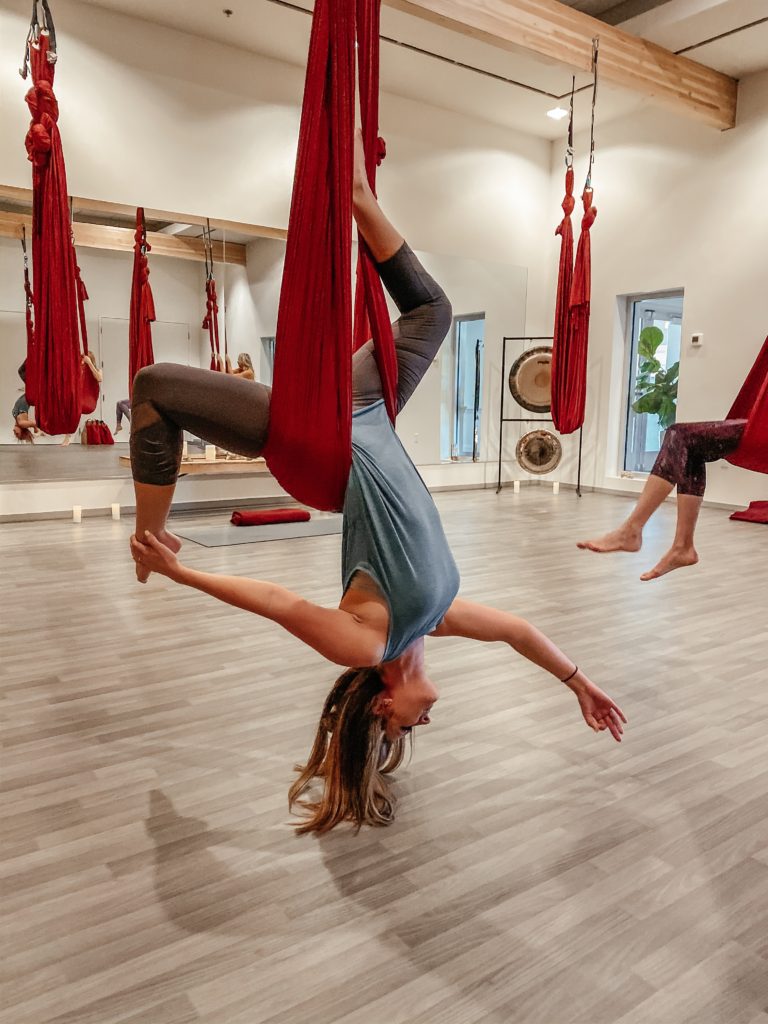 Spa Cabana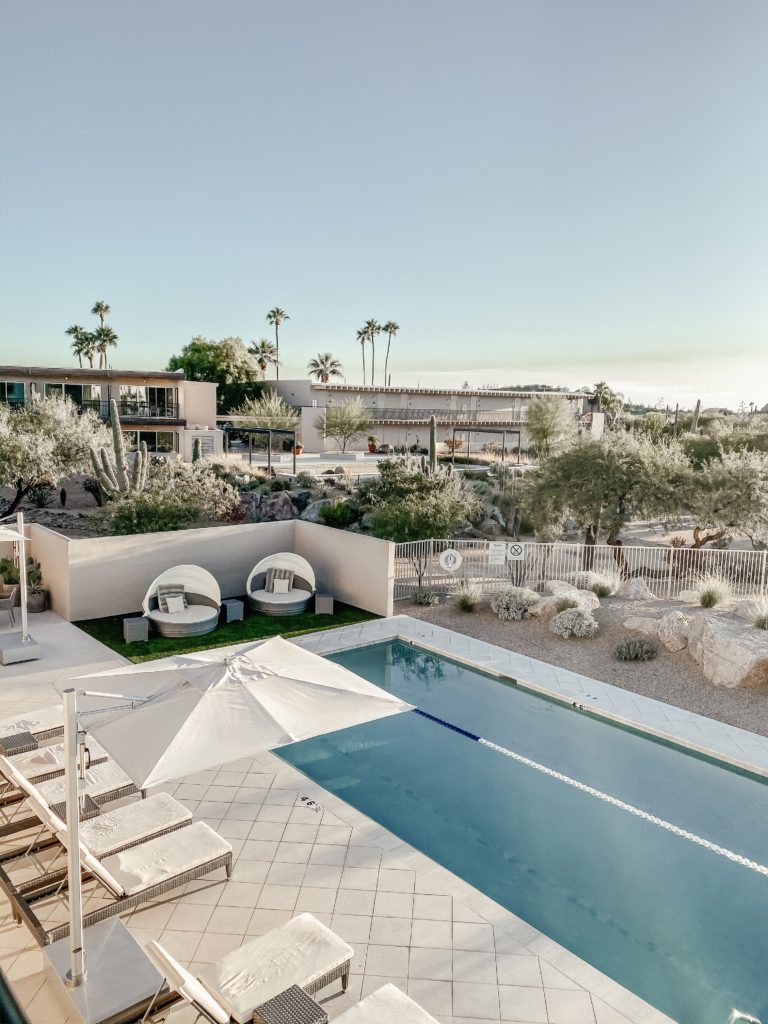 After class, we went straight for the Spa. There is no better way to end a bachelorette weekend than with a poolside cabana and spa day! So, that's exactly what we did.
We started off poolside with our own cabanas. Civana even took the time to decorate the cabana area for Shannon! It really is the little touches that make a resort great. Civana's attention to detail and celebration was so impressive and greatly appreciated.
And so are the views!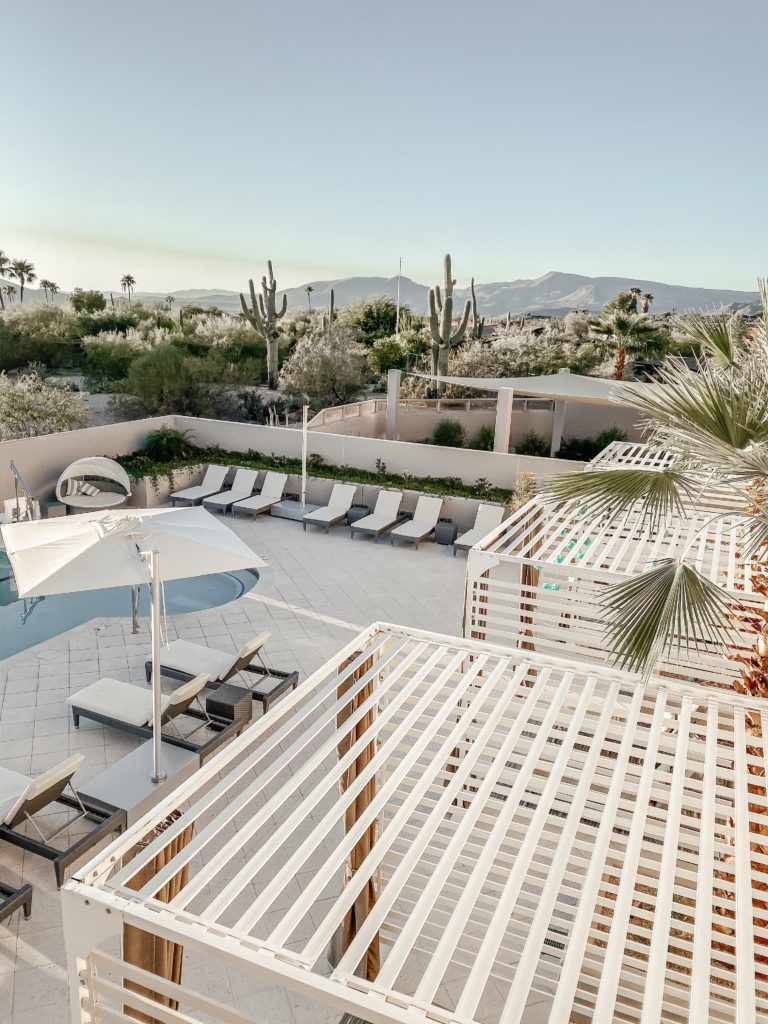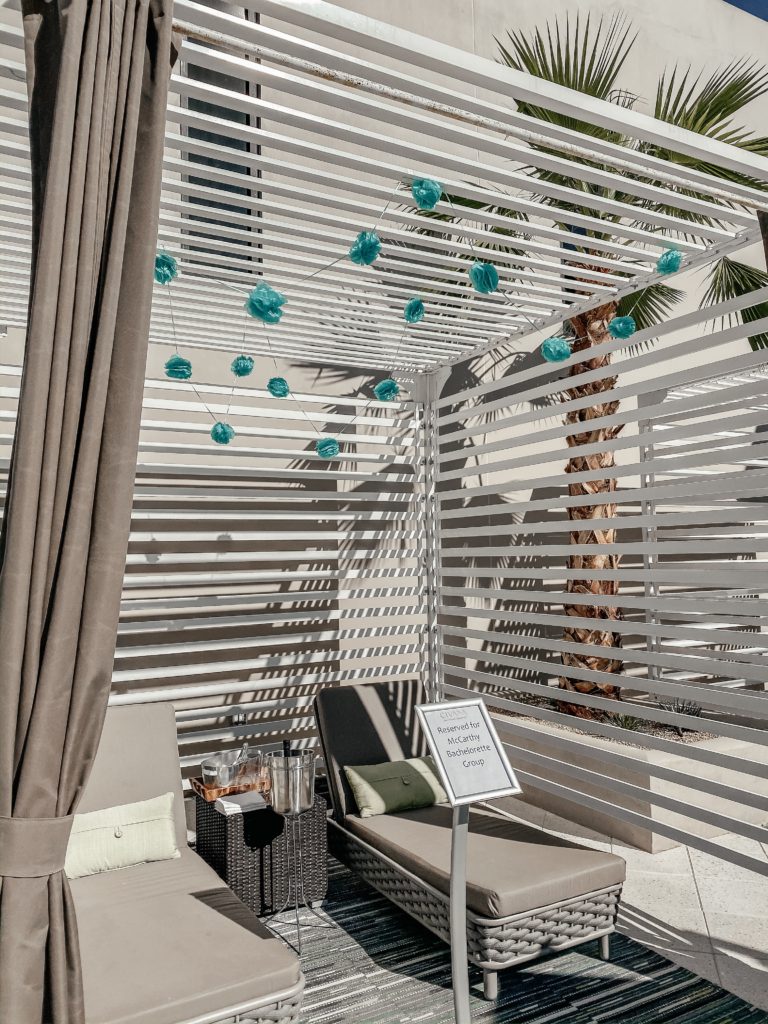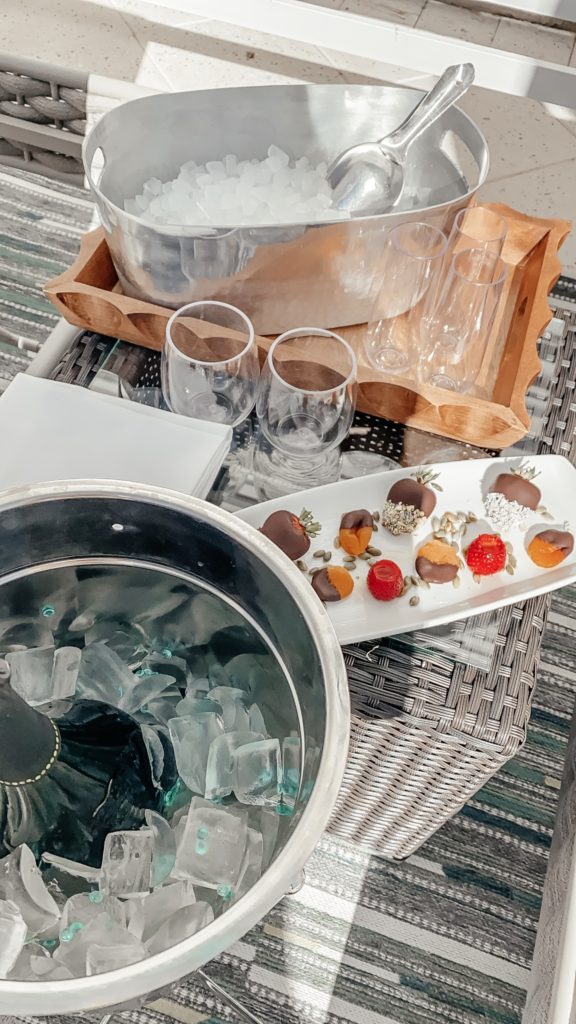 Within a few minutes, our cabanas were filled with champagne and chocolate-covered strawberries. What better way to sit poolside, right?!
We took it one more level up and ordered some delicious snacks too. Some guacamole and another bomb charcuterie board were on the must have list. Obviously!
It was such a fun way to beat the heat in Arizona in October! With full bellies and a little champagne later, we were sunned, relaxed and ready to hit the spa!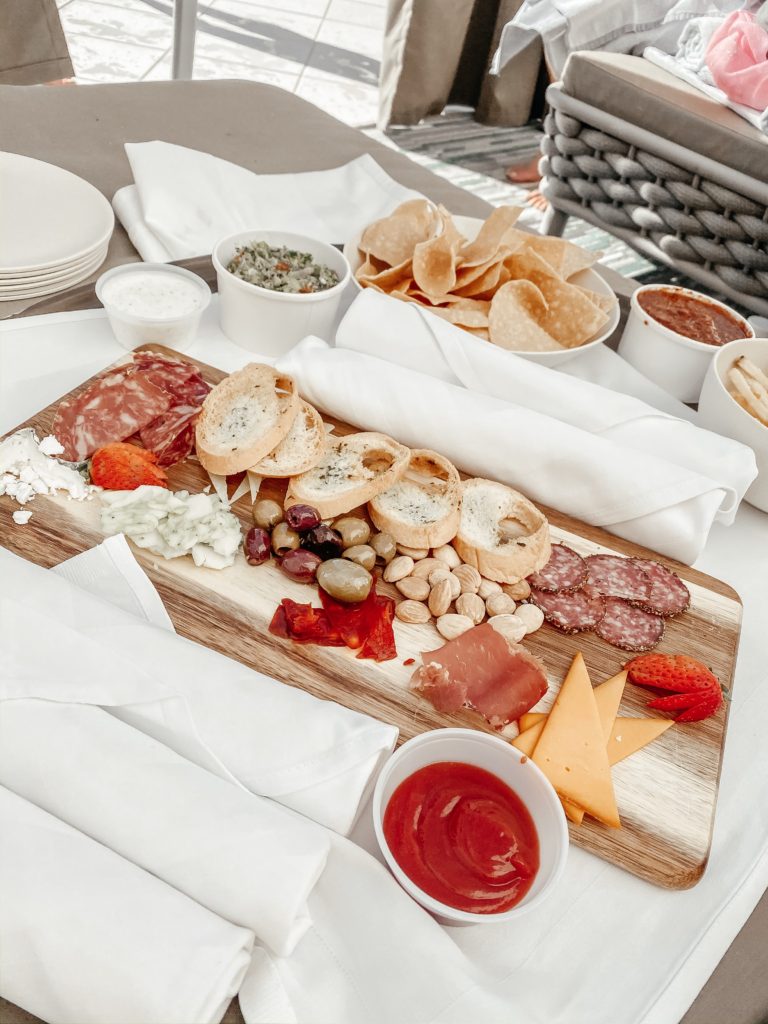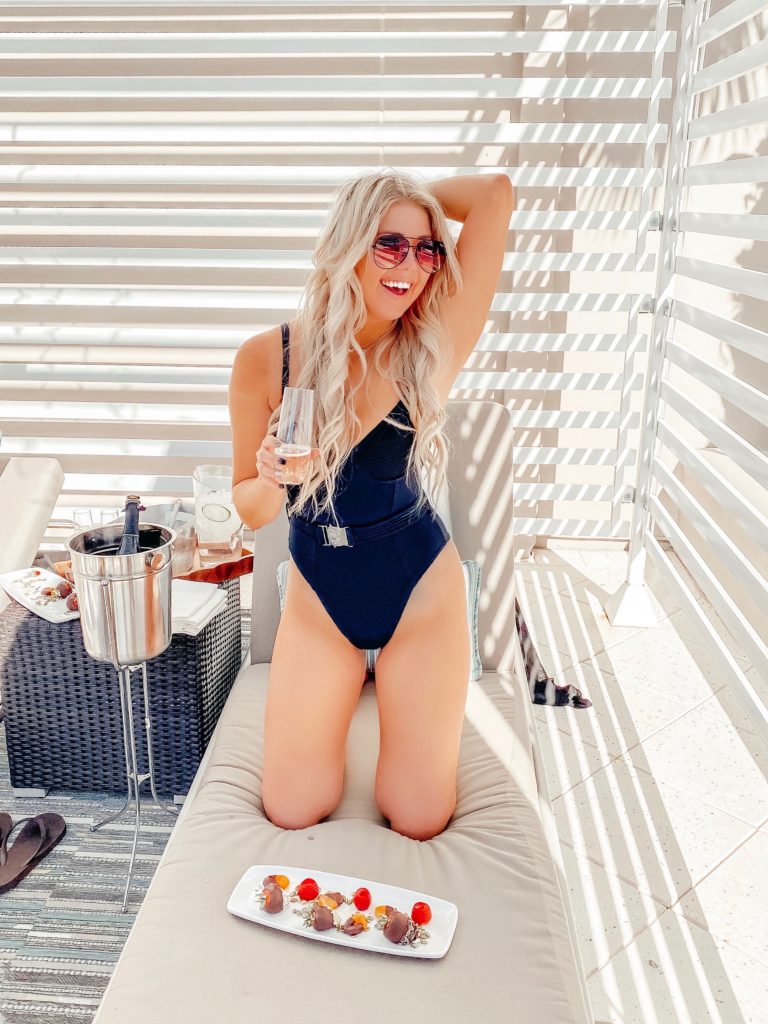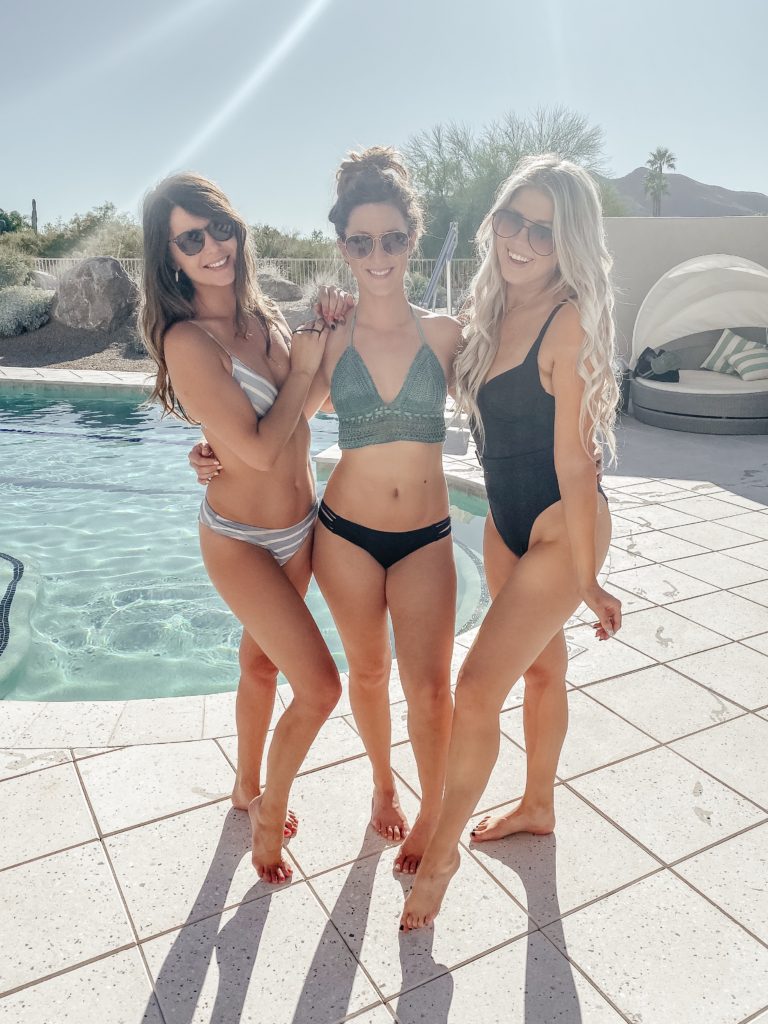 Spa Time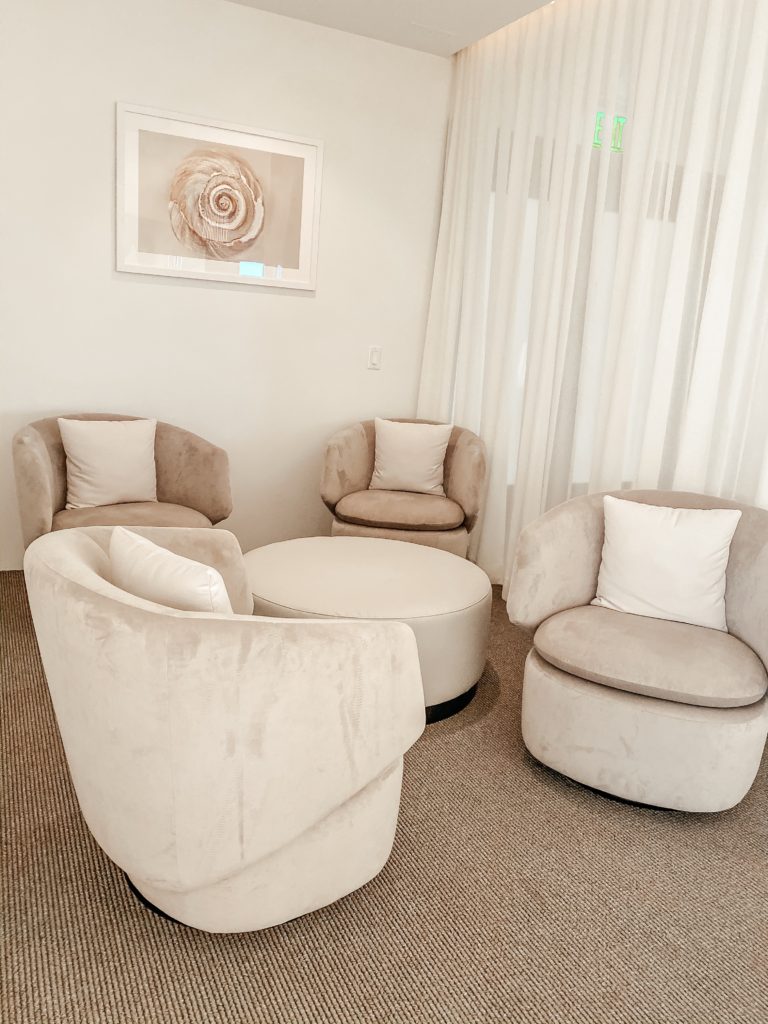 The Civana Spa is out of this world. I was so impressed when Brad and I stayed there and experienced their Couple's Massage. What an experience! I was so excited to take the girls inside to show them all that Civana has to offer when it comes to rest and relaxation!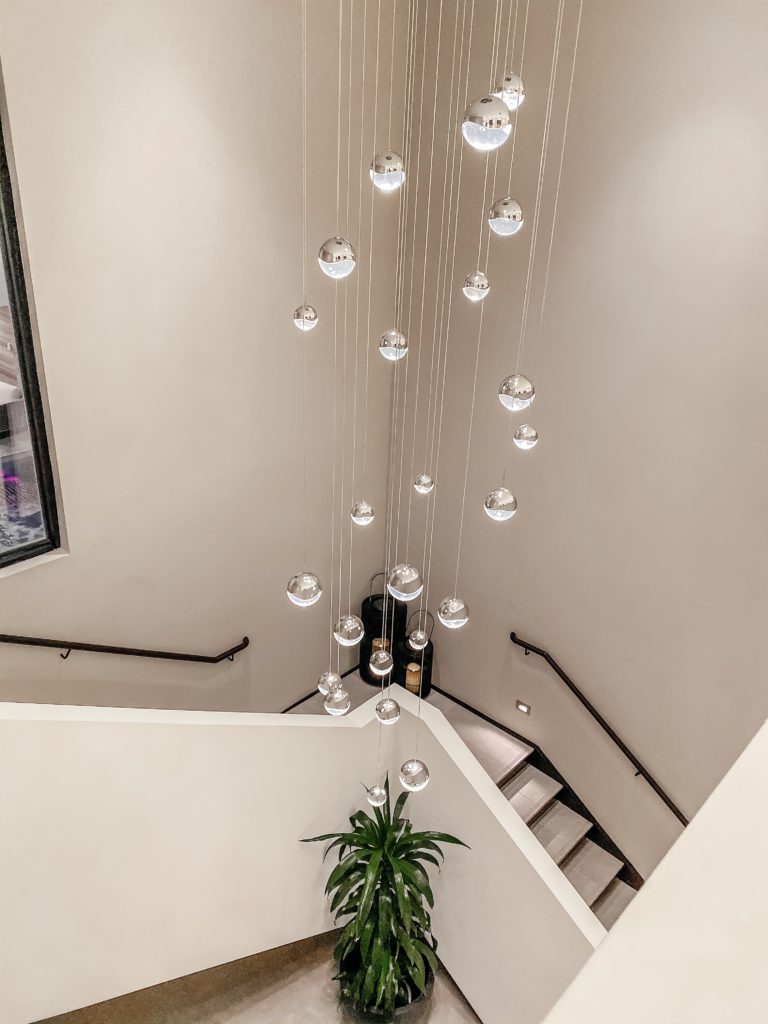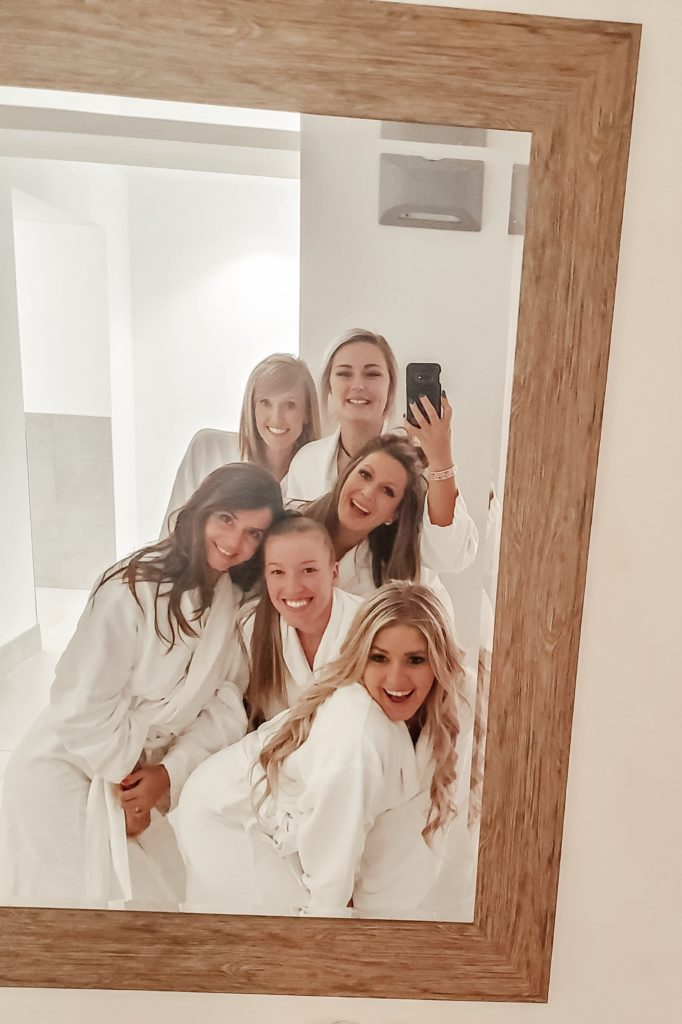 We robed up and made our way to the treatment waiting room. We each chose between a massage and facial. I always go with the massage. They are my absolute favorite!
When I arrived in my treatment room, there was the sweetest little gift waiting. I used this bath fizz and exfoliator the following week at home. It just reminded me of our amazing weekend and that I cannot wait to go back! Such a sweet touch!
My massage was absolutely dreamy! I did my best to not fall asleep (so I could consciously enjoy it) but it was just too relaxing! I woke up feeling so relaxed and recharged!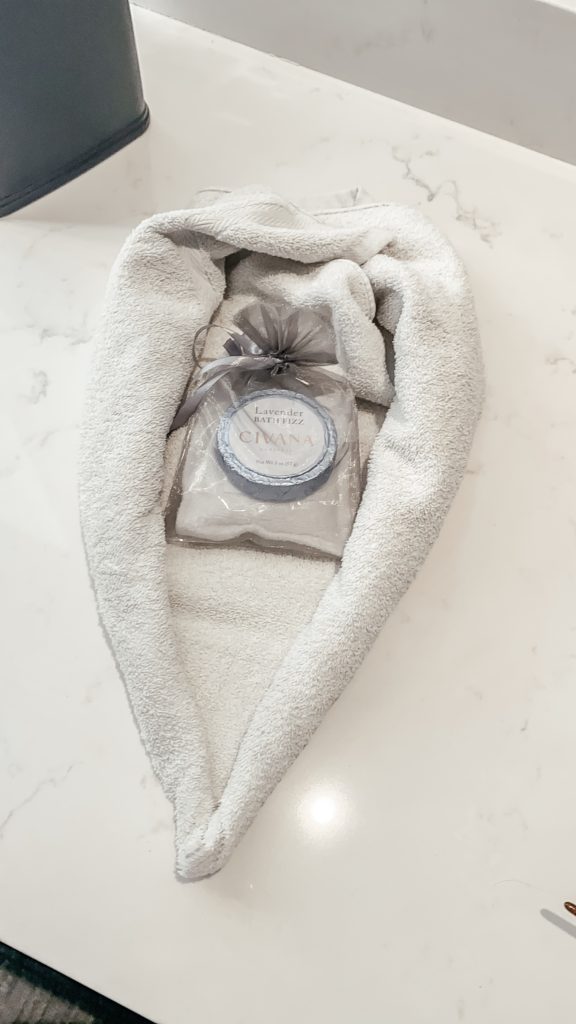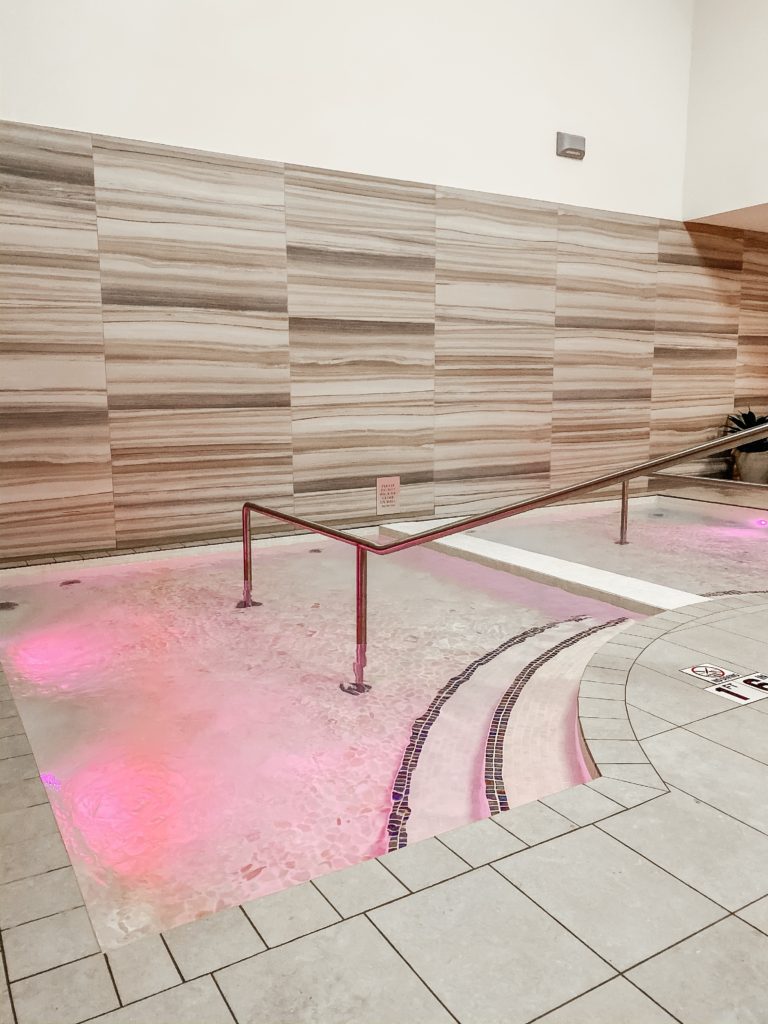 After our spa treatments, we put on our suits and made our way to the Aqua Vitality Circuit. The experience of sitting in the hot tub and then submerging in ice cold water was exhilarating! This treatment helps to increase circulation and promote relaxation. Plus it was so fun to see who could make it longer!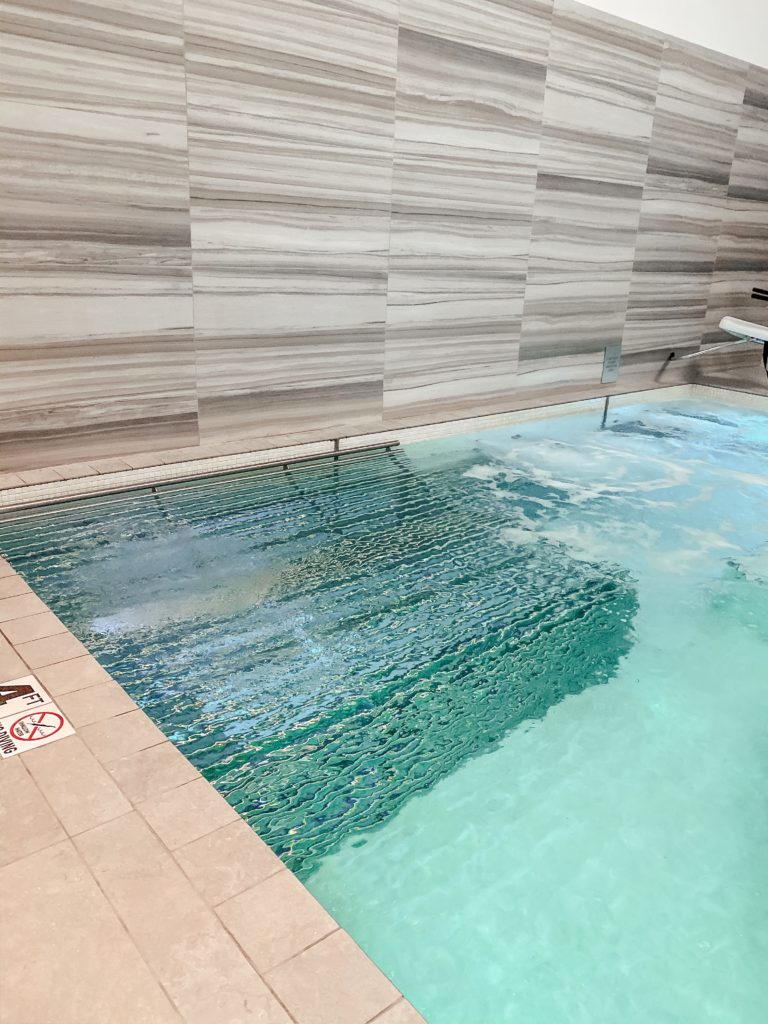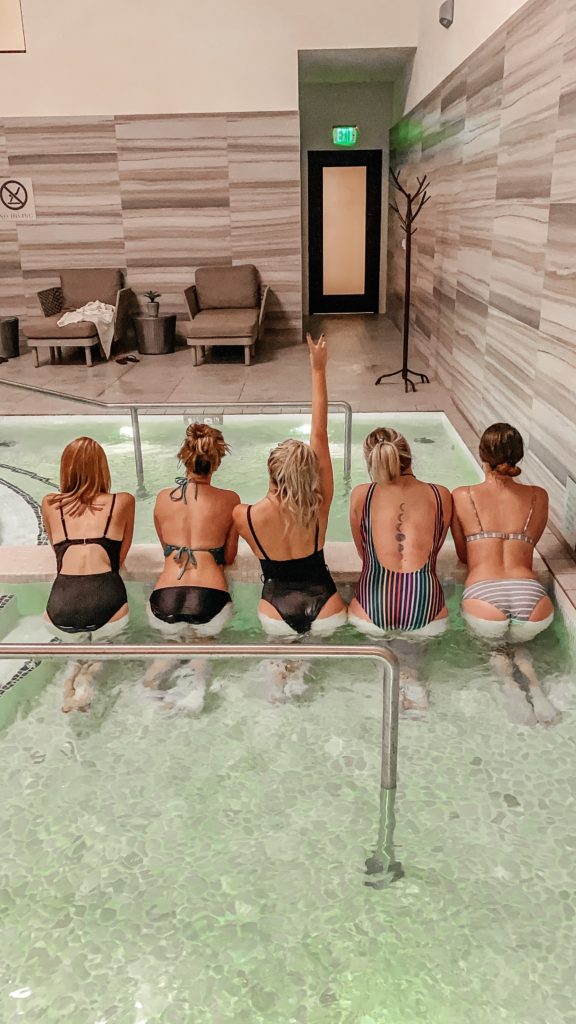 The best way to end a spa experience? Sit outside on the Civana spa patio and watch the sunset. The view from the balcony is absolutely dreamy. You can order food and drinks out there and rest and recharge before leaving!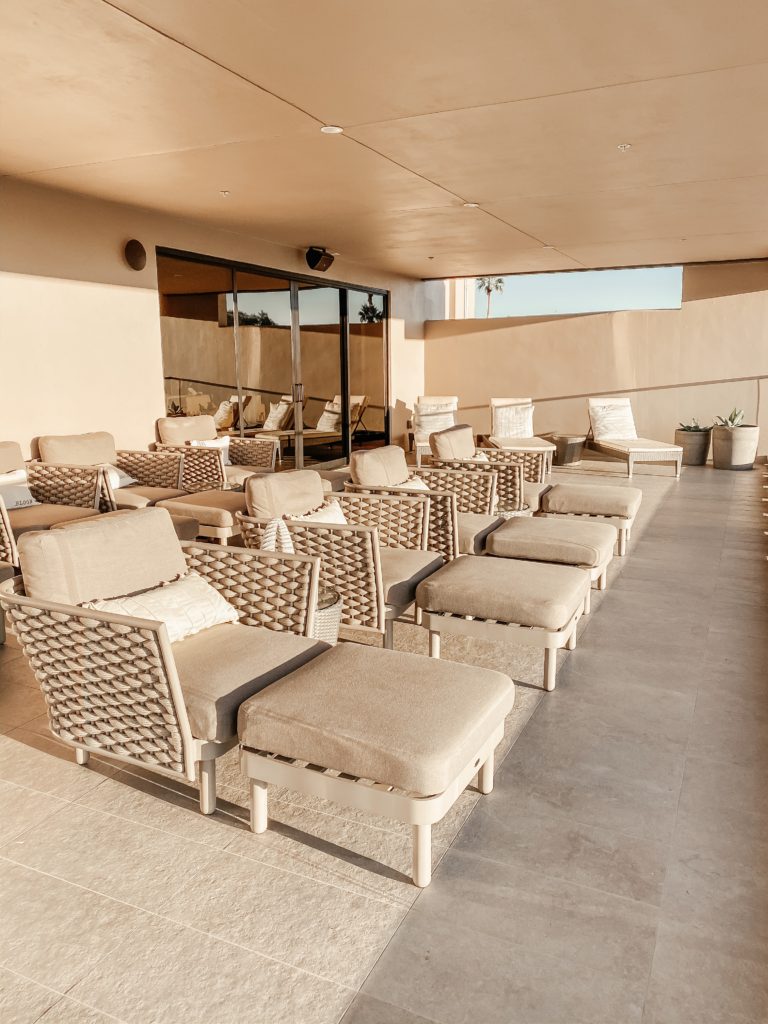 Overall Experience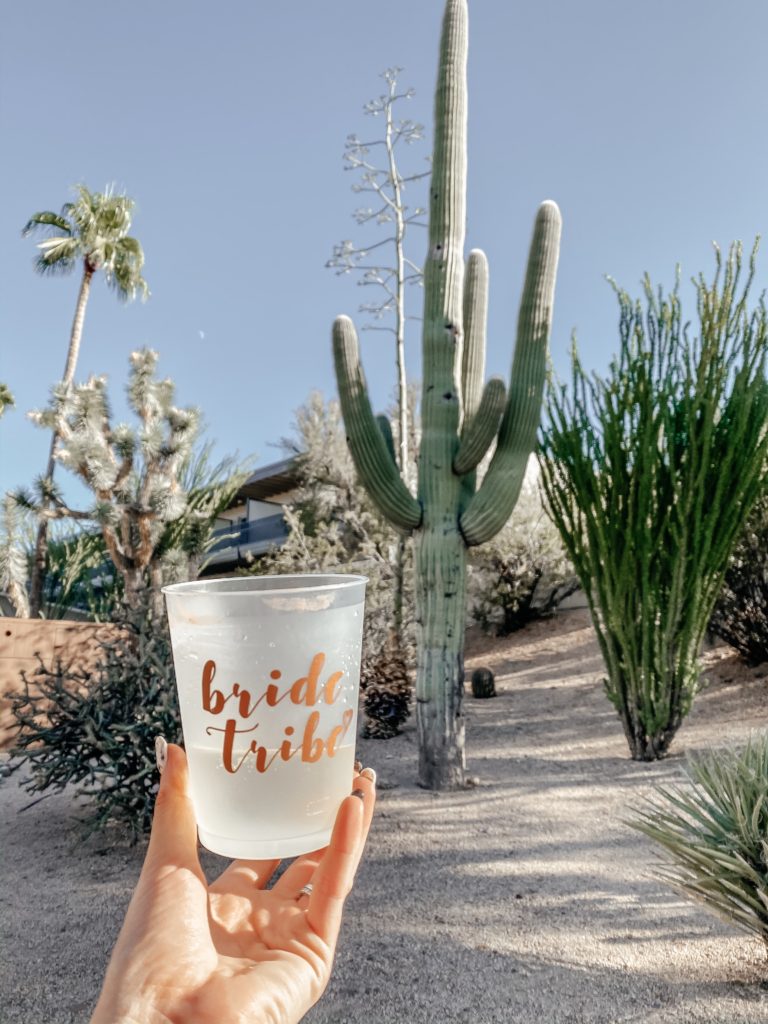 Wow is all I can say. This weekend was absolute perfection! It was everything Shannon hoped for in her bachelorette weekend. She left feeling rested, relaxed and ready for her wedding just a couple weeks away. I'm so happy she loved her stay. Thank you to Amanda and the Civana staff for making this a weekend to remember.
If you are looking to plan a bachelorette weekend, or even a fun girl's staycation or getaway, I highly encourage you to head up to Civana Resort, Spa and Sanctuary. It is the perfect place to get away and relax. From the amazing cuisine to the array of workouts, to the dreamiest spa and the incredible seclusion and beauty of the desert, you will be in awe!
Thank you to Civana Resort, Spa and Sanctuary for helping to make this weekend so amazing!